Mondrian – Plastic Reality is a mesmerizing and unique gaming experience that takes the classic block-breaking gameplay to a whole new level. As a fan of arcade games and creative twists on traditional concepts, I was immediately drawn to this colorful world of the Canvas.
You may also like: 7 Best Princess Games for Android & iOS
The game offers an astounding 100 levels to explore, and the best part is, you'll never play the same level twice. Every level is dynamically generated, presenting fresh challenges and visuals with each playthrough. It keeps you on your toes and engaged, making each round a truly unpredictable adventure.
What sets Mondrian – Plastic Reality apart is its artistic approach. The Canvas serves as a breathtaking backdrop for your paddle to maneuver through. It's a vibrant, visually stimulating world that complements the gameplay beautifully. Razer Chroma™ RGB integration adds another layer of immersion, making each moment an audiovisual delight.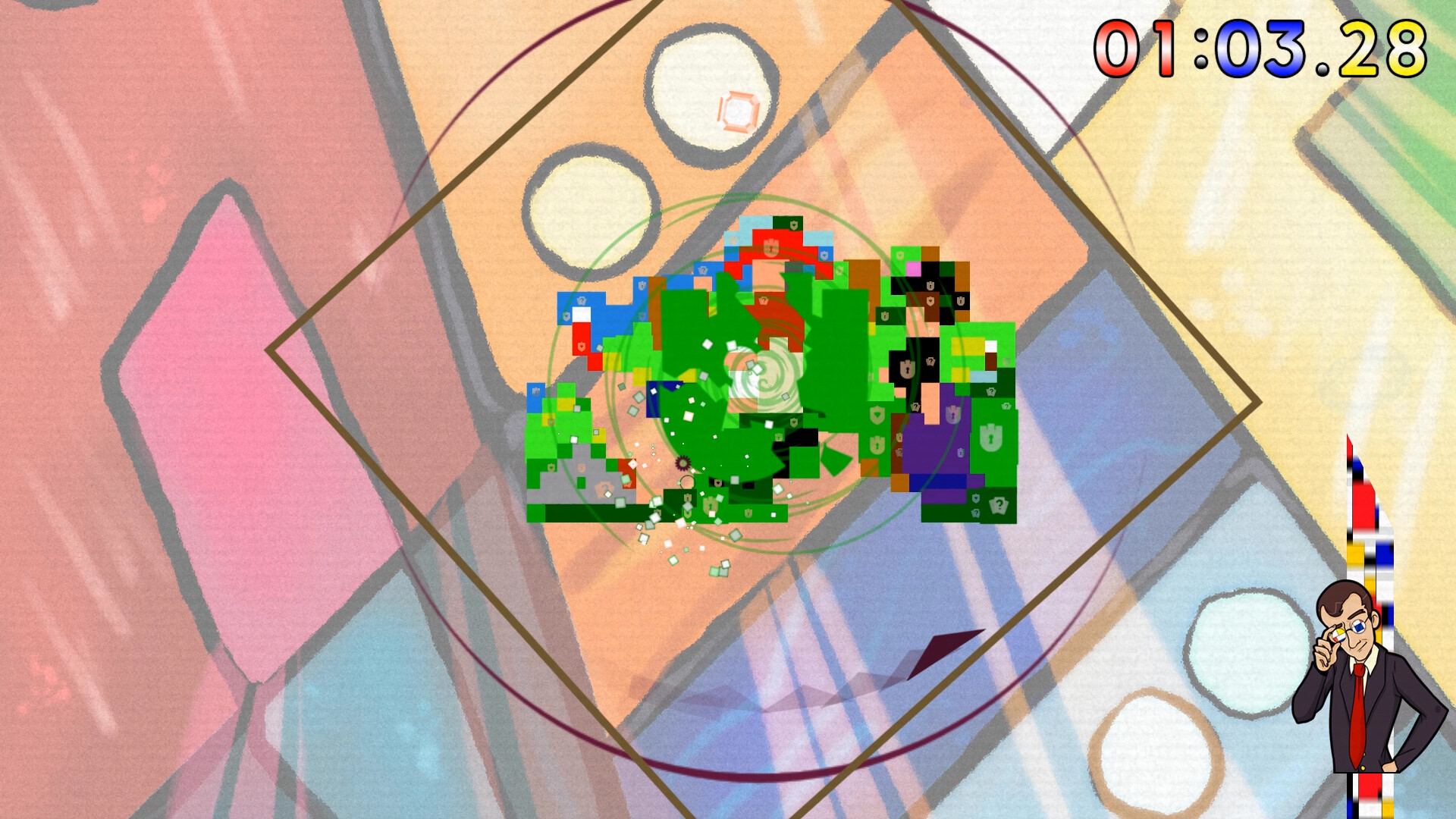 But what truly makes this game stand out is the Mondrian Maker level editor. It allows you to express your creativity by crafting your own levels and artistic masterpieces. You can also use Mondrian Studio's photo mode to capture and share your most memorable moments within the Canvas. It's a fantastic way to get involved and make the experience your own.
Competing with friends in various game modes is a blast. Whether you're chasing high scores, racing against the clock, or participating in live event-based challenges, there's always something to keep you engaged and motivated. The leaderboards add a competitive edge that enhances the replay value.
You may also like: 11 Free Offline Puzzle Games for Android & iOS
I must commend the game for its accessibility options, which cater to a wide range of players. You can adjust game speed, difficulty, controller UI, and even enable a night mode, ensuring that everyone can enjoy this colourful journey through the Canvas.
Mondrian – Plastic Reality is an innovative and visually striking indie game that seamlessly blends classic block-breaking gameplay with modern aesthetics. The game takes inspiration from the works of the renowned artist Piet Mondrian, known for his abstract and geometric paintings, and reimagines them in the context of a retro arcade game.
The gameplay revolves around the concept of a "brick breaker" or "breakout" game, where players control a paddle to bounce a ball and break blocks. However, what sets Mondrian – Plastic Reality apart is its dynamic and ever-changing environment. The game continuously generates new levels based on Mondrian's artwork, resulting in an endless variety of challenges.
The game's striking visual style incorporates Mondrian's signature geometric shapes, primary colours, and abstract compositions. As players progress through the levels, they'll witness the art pieces come to life as dynamic backgrounds, creating an immersive and evolving gaming experience.
With its blend of classic gameplay and artistic inspiration, Mondrian – Plastic Reality offers a unique and visually captivating gaming journey. It's a game that appeals to both fans of classic arcade action and those who appreciate art and design.
You may also like: 15 Best Strategy Card Games for Android & iOS
In conclusion, Mondrian – Plastic Reality is an artistic arcade game that offers a fresh, dynamic take on a classic genre. Its visually stunning Canvas, ever-changing challenges, and creative tools like the level editor and photo mode make it a must-try for gamers who appreciate innovative gameplay and vibrant aesthetics.