Do you want to find out the places your children visit? Then, you are a lucky one, as iSharing will carry out this task. So, what is the major goal of this tool?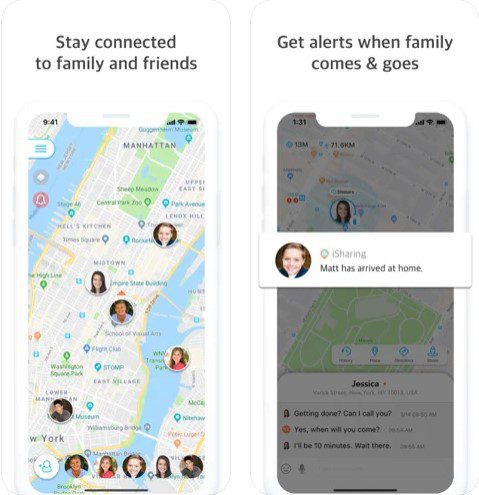 iSharing allows you to monitor the real-time locations of family members by phone numbers.
In this app, users can confidentially share their location and check the locations of other family members or friends.
We have to admit that there is nothing difficult in this app. After passing a quick installation process, you will have to create an account.
Then, you will get to the menu page. Click on the + button at the bottom left corner of the screen to add friends or relatives.
When everything is ready, all the added members will be displayed as a unique icon on the built-in map. If you want to see the location of your family member or friend, just select the icon on the map.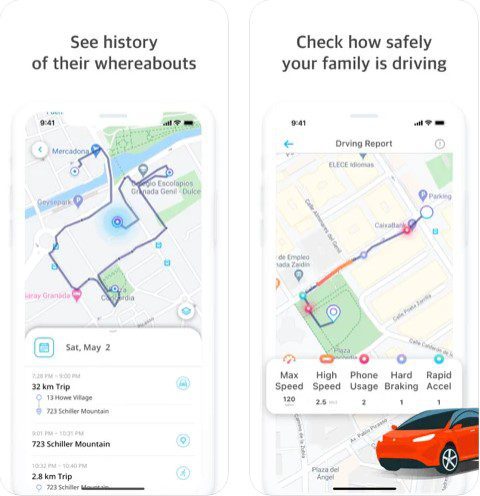 Moving on, when your relative arrives at a particular place or leaves it, you will instantly receive notifications. Besides, if you want, you can always check the location history.
In iSharing, all the family members can communicate with each other at any time – chat, send media files, or record voice messages without leaving the app!
The app also allows you to prevent traffic accidents, as it provides a driving report. This option shows such data as Max Speed, High Speed, Phone Usage, etc.
Another interesting feature there, the app comes with a GPS tracker that will help users find lost or stolen mobile phones.
If you have faced any kind of accident, the only thing you need to do – just shake your smartphone to notify your friends or relatives immediately.
All in all, iSharing is a must-have solution for all parents. Now you can forget about worries where your child is. Highly recommended!