Do you want to be at the forefront of the next most popular instant messengers? Then join the Jami user community! Jami is a young and actively developing messaging App, which drives for privacy and confidentiality of communication. Your correspondence and calls decrypting are excluded.
Do you want to prank someone while using Jami? Use these apps to create fake conversations and have fun!
Log in to the app and create an account. It is not tied to a phone number, so you keep it anonymized. And your account does not depend on the phone, so with Jami, you can log in from any device and communicate.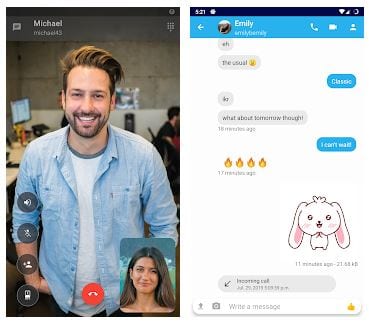 The process of creating an account takes less than a minute and you can send an invitation to chat to selected contacts from your smartphone. You can protect your account with a password, or you can skip it. But the password will come in handy if you log in from other devices.
The design of the application is very nice, in a blue and white scheme. There is a dark theme. Unfortunately, there is no assortment of colors yet – the application is just developing. On the main screen, we can choose Online/online.
Disable autostart in the background on system startup for better battery life. You can disable tapping indication and read receipts. Set the maximum file size for automatic reception from the minimum to 100 MB. Or you can even set "Never receive files automatically" or " Receive Always".
Are you talking with someone but you're too shy to ask them for their social media (maybe in the business conversation)? That's no problem nowadays with those apps which allow finding the social media of everyone in seconds.
Calls from unknown contacts can be allowed or denied. There is a blacklist. You can also set up an automatic reply. Making a backup, or all chat history deleting are also available. There are settings for advanced users and experimental functions.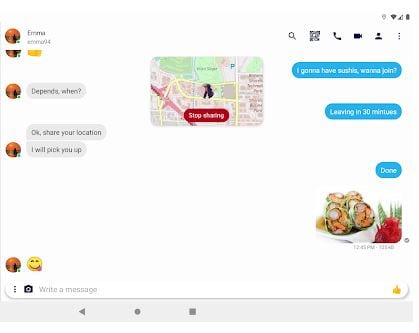 In terms of making calls and writing chats, Jami works just as well as the most popular сompeteers.
Jami doesn't show when the person visited the messenger for the last time, but if you want to track this information, you should check out this article.
Let's summarize. Jami is a safe and reliable messenger that fully ensures the confidentiality of your private conversations and information. Join Jami now, and after a while, you'll say: "Oh, Jami? I have been with it since its youth. "