The Daily Smark is an app that allows you to track wrestling news from Fightful, Wresting Inc, The Wrestling Observer, and others.

You may also like: 11 Best news aggregator apps for Android & iOS
In the app, you can sort news by companies such as WWE, All Elite Wrestling, Impact, and many others provided in The Daily Smark library.
With this app, you'll forget about annoying ads and annoying hyperlinks forever, because The Daily Smark also helps block persistent ads on these sites with Apple's indispensable Safari Reader utility.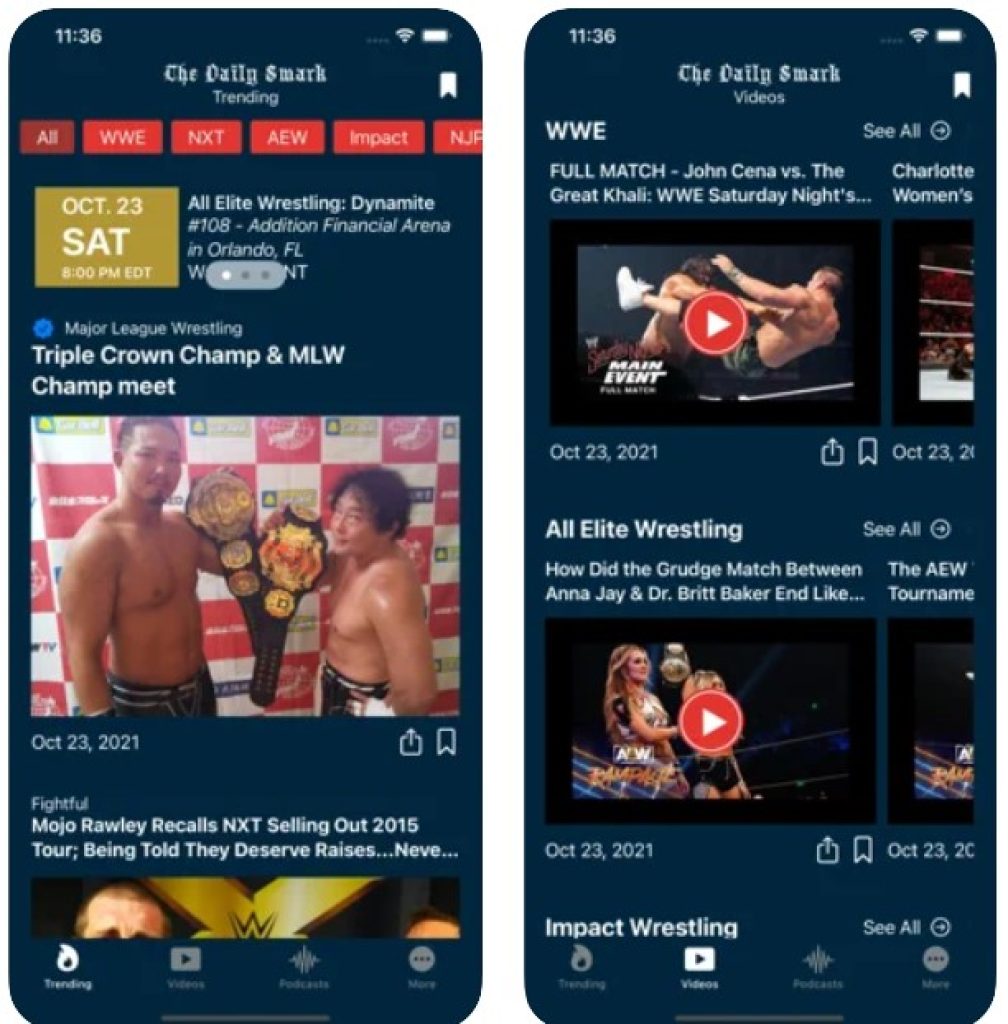 Safari Reader removes everything unnecessary and allows you to fully immerse yourself in reading an article or watching a podcast.
The data in the app is constantly updated. If you want to watch highlights and matches from last night, you can get the latest YouTube videos from all the WWE, AEW, Impact and other sites. You can add the article or video to your bookmarks to watch or read later at your convenience.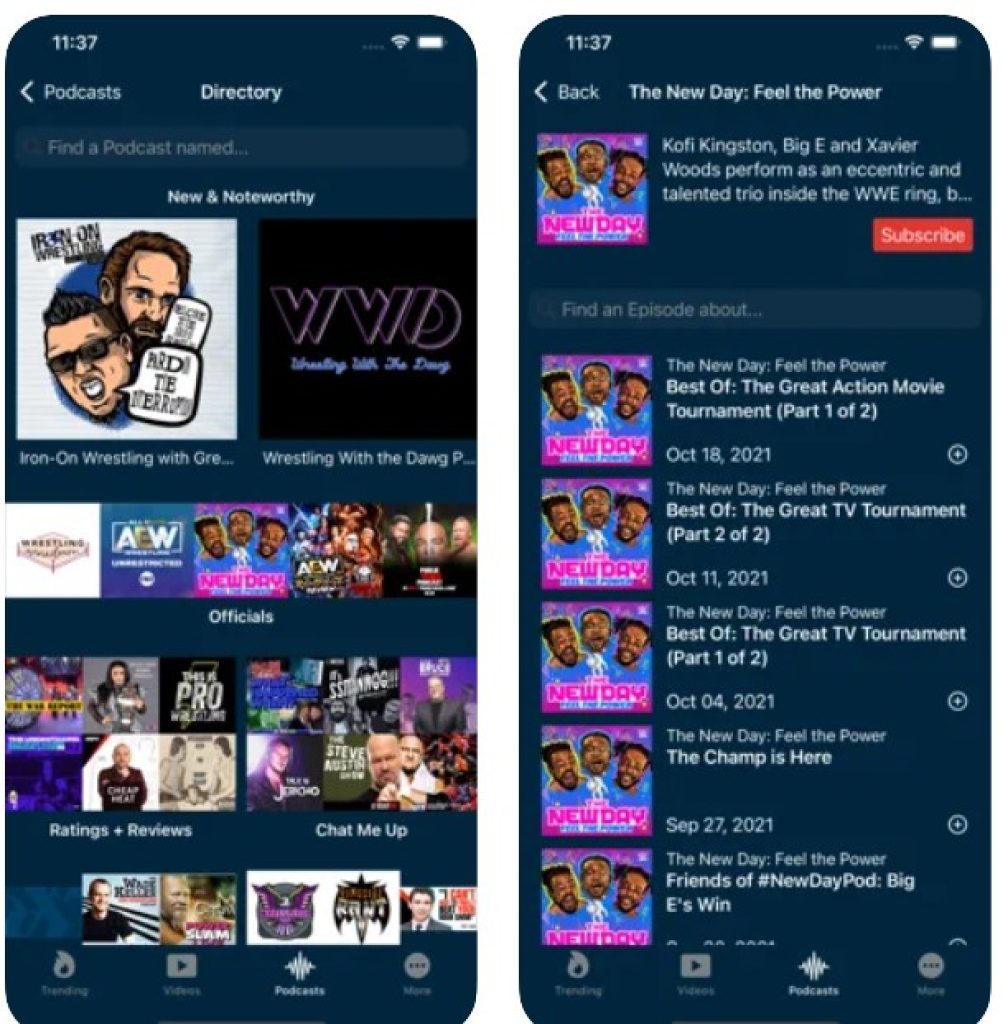 You may also like: 7 Free news streaming apps for Android & iOS

The shows available in the library of this app are hugely popular among wrestling fans. Whether it's a podcast from today's top stars or from our favorite independent pro wrestling voices, you can easily find and watch the information you want.
Daily Smark features all the best wrestling podcasts from Apple's podcast catalog.
The app also has a number of useful and interesting features. You can give your eyes a rest thanks to the app's excellent dark mode support.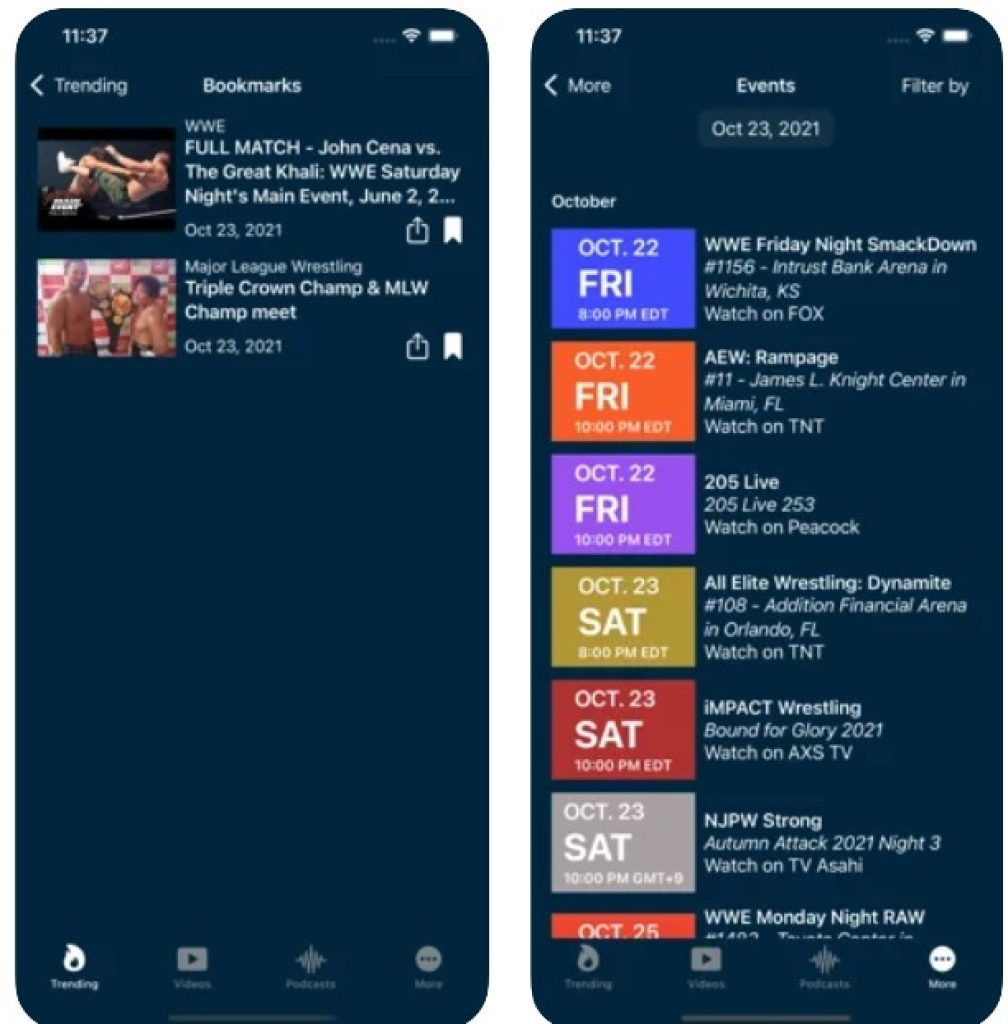 You can even customize the app icon by choosing styles such as NWO, Impact, The Elite or ECW. You can also add widgets to your home screen and always have the latest news at your fingertips.
The app's interface and design is authentic, in dark blue tones. It mainly aims to support video files, but it is not difficult to understand it, and neither the abundance of features nor the huge base will prevent you from enjoying your favorite podcasts and news with ease and comfort.

You may also like: 15 Free movie streaming apps for Android & iOS