The best and simplest games for logic and fun pastime – "three in a row". It is extremely easy to understand the principle of their passage, which allows you to select quickly any projects and immediately play with full immersion in the plot.
Yes, games "three in a row" often have a fascinating background, a storyline on which the player must act. What exactly you have to do depends on the type of flash game and the developer's imagination, but there are a lot of options! One of the interesting match 3 games is Jewellust Platinum.
More gem puzzle games can be found here.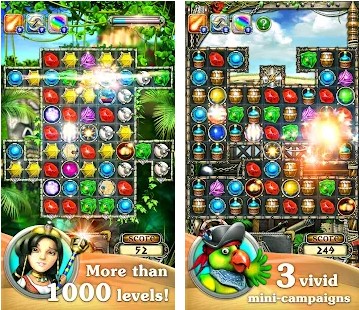 Jewellust Platinum is an addicting game with a magical storyline for those who like to guess ancient mysteries and riddles. Moreover, here you will find an infinite number of lives and free coins.
Create various combinations for massive destruction. Go through various missions and level up. Moreover, compete with other participants and get valuable prizes that will help you in the game.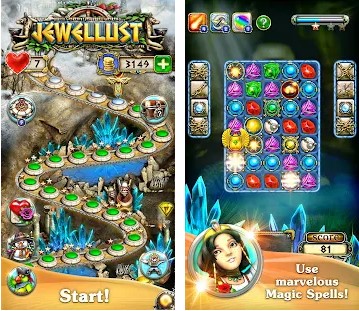 If you have questions or problems when using the Jewellust Platinum application, you can always contact the support service. The reply from the support services always comes fast so you don't have to worry.
Did you know that you can also play puzzle games with your friends? There are cool multiplayer puzzle apps that you can choose from.
Another argument in support of Jewellust Platinum is that the game is supported in multiple languages, making the game easier to play. A large game location was created for a more enjoyable game and various missions to complete.