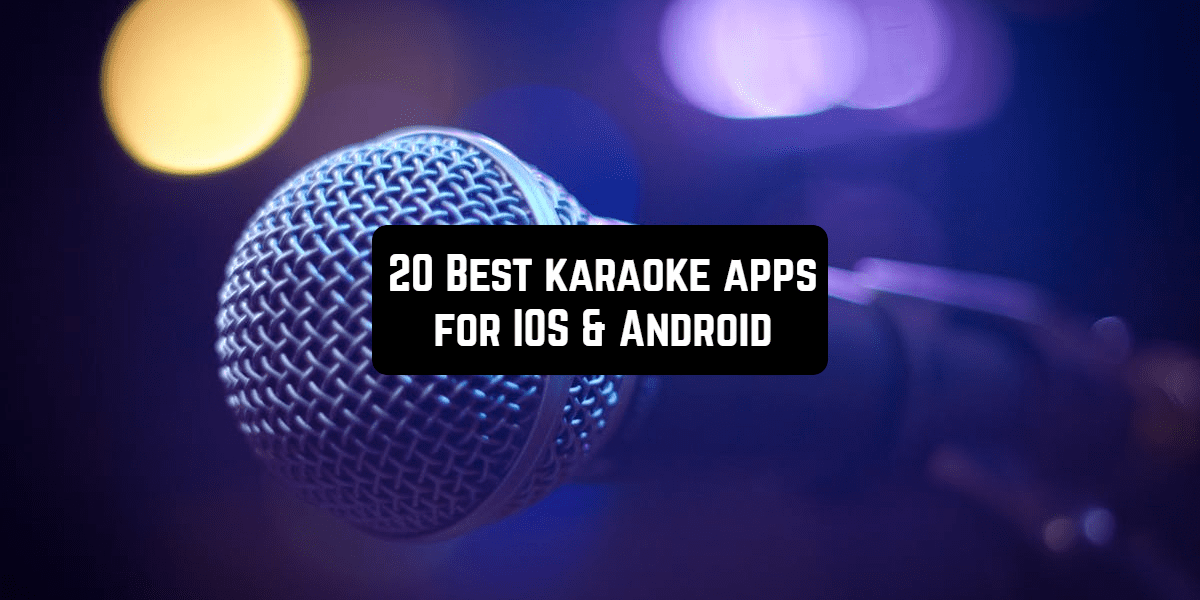 All of us like to have fun from time to time. Some people go to a bar with friends, others to the movies, but there are lucky ones who can catch good vibes by just using their phones. If you want to master this art of making yourself happy, you got to get a good karaoke app. Below, we've compiled a list of 20 Best karaoke apps for IOS & Android.
Rejoice, amateurs of singing and masters of vocal art! Now you can sing wherever you wish, using the latest karaoke applications. With these apps, you get an opportunity to shine like a star every day and, what's more, hold friendly competitions in singing.
Karaoke will brighten any holiday party and bring joy to any Sunday family gathering. It is a great opportunity to choose your favorite song from millions of songs that are available on the internet and sing it with all your heart without the necessity to go to a club or buy an expensive karaoke system!
Sing! Karaoke by Smule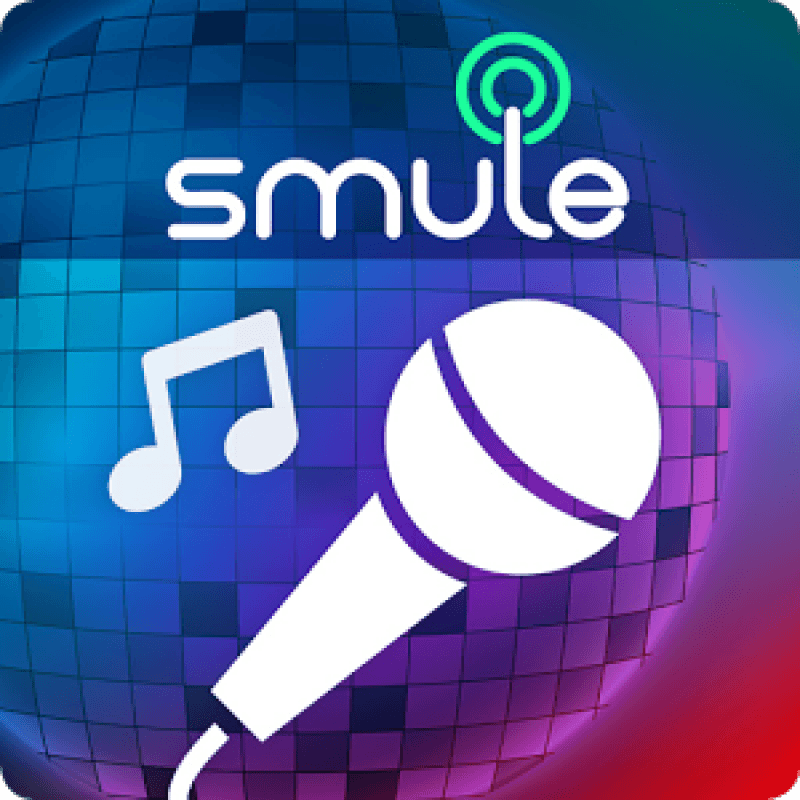 Sing! Karaoke by Smule is a karaoke app for your device, which will help you to record your precious songs and to share your recordings with friends. Also, you can keep your performances as souvenirs. This application contains hits of popular artists of different genres. All the songs are divided into the following categories: pop, children, classic, funny, new, free, all in a row. The new songs are constantly added to the different categories. You can search for songs by title or by artist.
In our view, the most interesting function of this application is a possibility to record a duet performance. One singer can record her on top of the already recorded part of the other singer. Thus, you can record songs together with friends, family, or anyone you like.
Recently added performances are shown in a separate tab. There is also a subcategory that consists of the most popular recordings. Your own recordings, as well as the ones that you liked, are also kept in a special place. The motto of this application: "Get the love and recognition of the whole world". Get points and add friends to your profile. What is more, you can calibrate (automatically adjust the volume of music and voice) all of your recorded songs.
Features:
convenient division of songs by categories and search by artist or song title;
the possibility to sing for free, on top of someone's record or solo – this latter possibility requires money;
saving favorite speeches for yourself and for all members of the community;
the possibility to record songs together with friends, relatives and so on;
easy sharing of your performances in any social network you choose;
the possibility to evaluate favorite records of other users and add them to friends;
special filter to improve the quality of your recording;
constantly updating catalog of songs.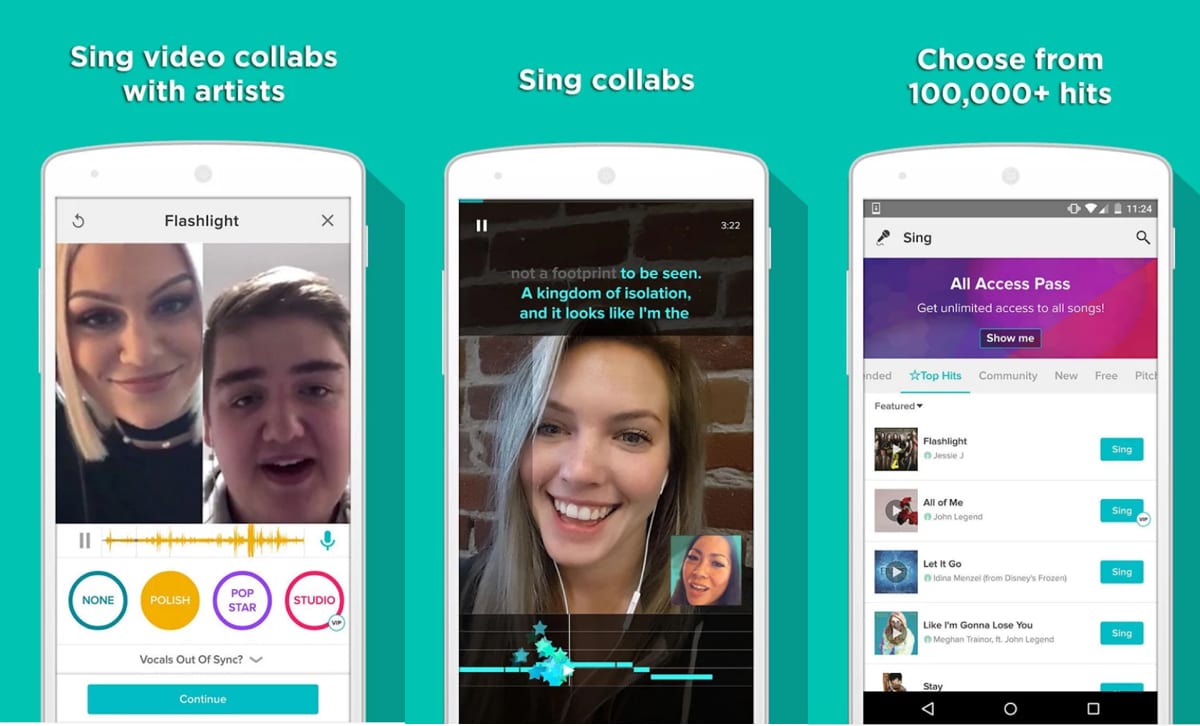 back to menu ↑
Yokee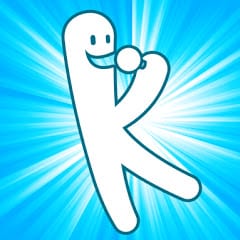 This is a program with a huge library of songs, which will help you to show the world your singing talent.
The first thing you notice when you open the app is a large number of tracks, divided into convenient categories. Here is everything – from Christmas songs to hip-hop. Initially, only 20 credits are available, which allows you to record only one track. Later on, you will need to listen to the song without the possibility to save your voice in order to make currency. For each audition, you are given 4 credits. You can get open access to all the content by paying a monthly or annual subscription.
Everything else is standard for karaoke: the display shows you a text and you need to sing it. The created record can be shared via a social network like Facebook. The program has convenient navigation and interface; proper sorting helps to find your favorite songs easily. The sound quality is very good, which is a big advantage for a karaoke app.
As a result, we get one of the most high-quality entertainment projects for mobile devices with a variety of licensed songs. This app is indispensable for those who always want to demonstrate their abilities and become popular as well as for the fans of humming international hits in the kitchen.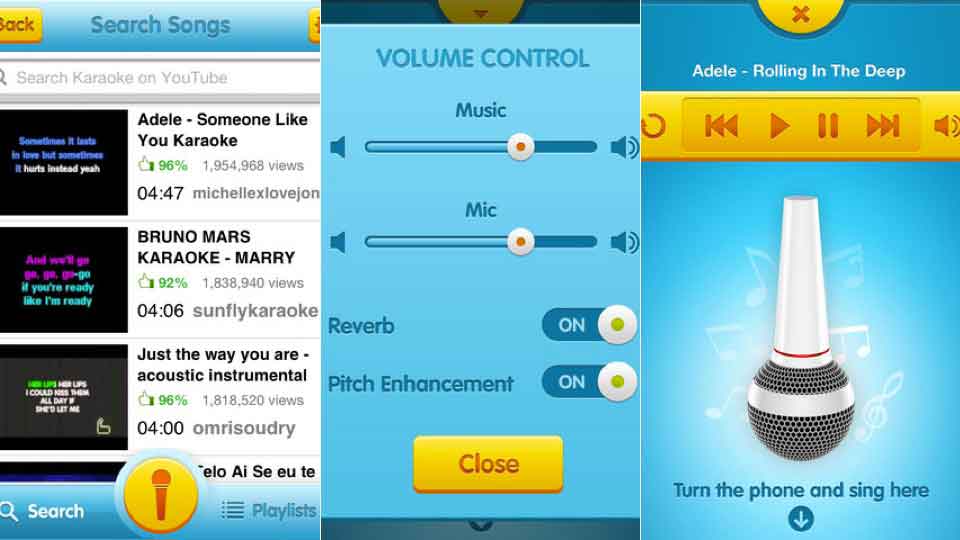 back to menu ↑
StarMaker
Show your talents by singing karaoke with this application. There is a huge catalog of songs. A wide range of effects allows you to edit records, which you can share with your friends in the future. Become a new pop star!
Features:
a wide range of special effects, which allow you to edit audio tracks;
improvement of voice with new technologies;
flexible songs recording.
We are pleased to welcome you to the community of StarMaker. Select a song from a huge collection of hits and make new friends from all around the world!
Download for Android 
back to menu ↑
Karaoke Anywhere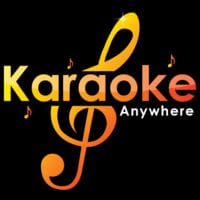 This application allows you to record a song for a soundtrack. Share your voice with friends in a karaoke community. The app supports streaming of a huge variety of songs. Buy a song from your library and get access to more than 40,000 hits. Millions of people have already made their choice in favor of this application.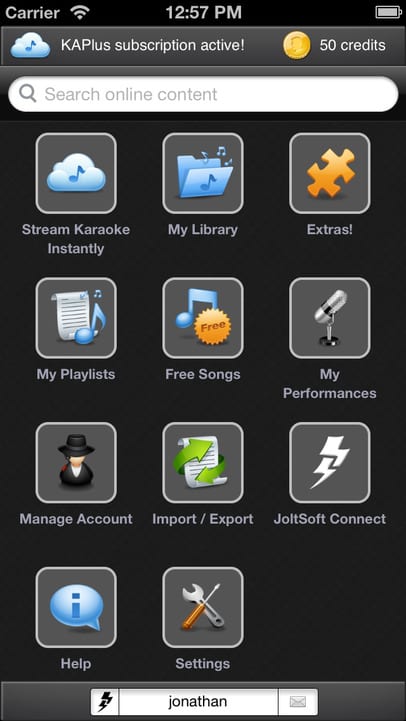 back to menu ↑
Musixmatch Lyrics and Music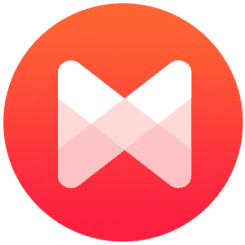 This application is a mixture of karaoke and music. The primary function of the app is a music player, with which you can listen to the songs. You can record songs in the karaoke mode to your favorite hit. Sing and practice with Musixmatch. Be among those users who have already downloaded the application!
back to menu ↑
SingPlay Karaoke Your MP3s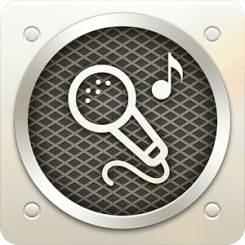 Singing songs in MP3 from your mobile device is easy now. Just download this app! Upload music from your phone and the program will convert it into karaoke tracks while maintaining the quality. There is an opportunity to share your favorite records with your loved ones.
You can capture your performance by pressing the record button. Create tracks in two modes. The program allows you to adjust the sound to the voice using the volume control. Show off your results on Youtube, Facebook, etc.
Features:
sing along the original vocals or without it;
record your performance with the original playing in the background;
the possibility to adjust tempo and tact;
recording of only your favorite song segment;
there is no need to be connected to the Internet.
Download for Android
back to menu ↑
The Voice: On Stage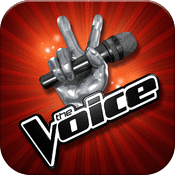 Have you ever watched the popular TV-show 'The Voice'? This is the mobile version of this program. Feel like a star and sing on stage with The Voice: On Stage application. Easily record your performance. Audio recording and video recording are both available. There is a convenient search by genre or artist. Share your performance through social networks. The application also offers a subscription to new songs. Do not miss the chance and download the app The Voice: On Stage.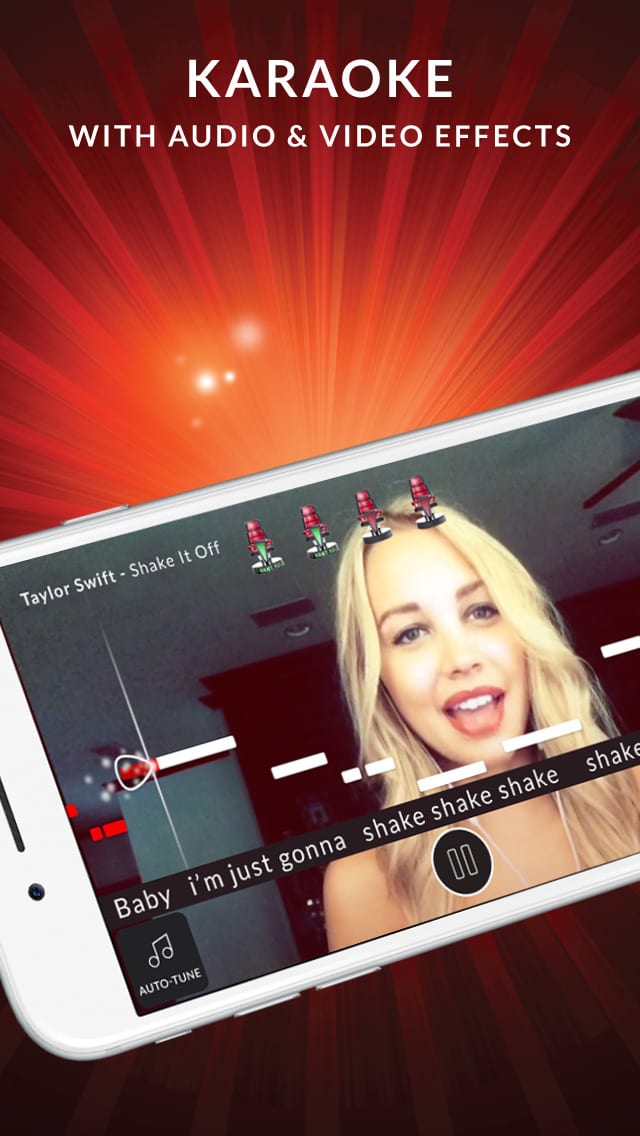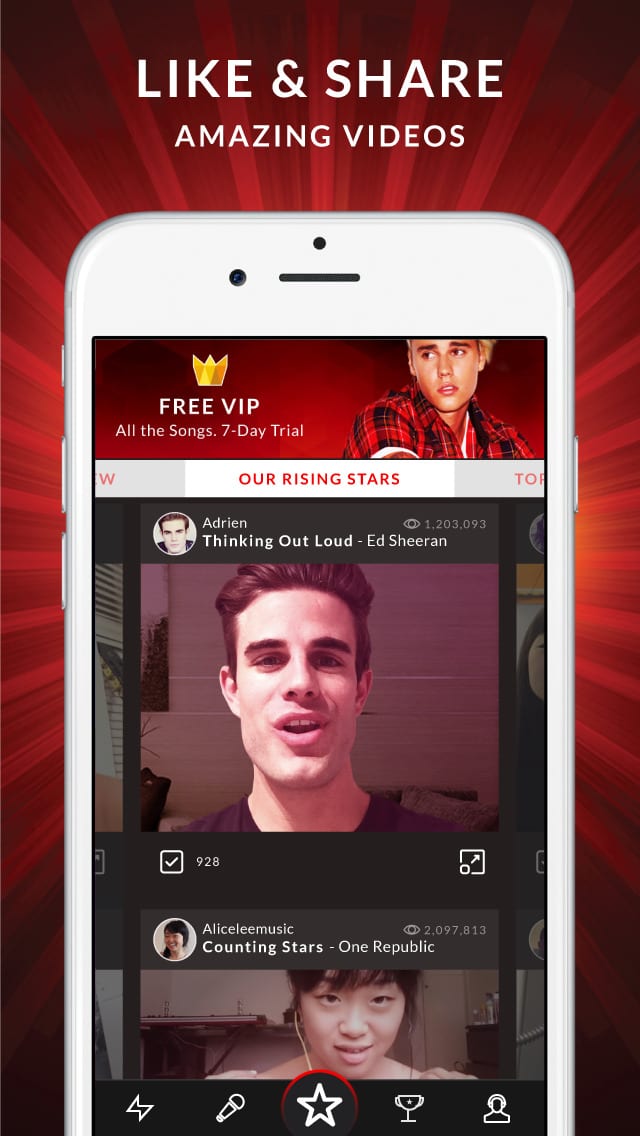 back to menu ↑
Karaoke Mode
Do you like singing? Do you want to feel like a star? Is karaoke your favorite kind of entertainment?
Finally, it is possible to sing in karaoke using your smartphone and Karaoke Mode application. A great variety of modern and classical compositions will be at your service for free. Sing as much as you want to and feel like a superstar of the world stage.
You can create a list of your favorite songs to get quick access to them. The most interesting part is sending the recording to your friends after listening to it. A word of advice – use headphones for better quality recordings!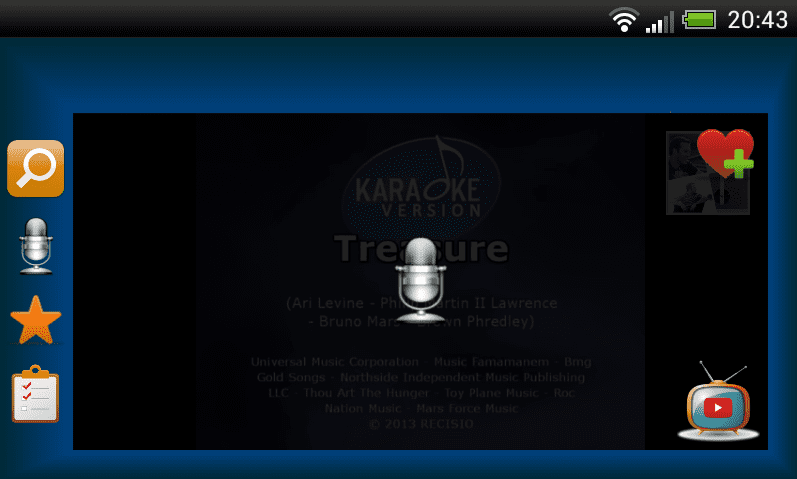 Download for Androi
back to menu ↑
SingSnap Karaoke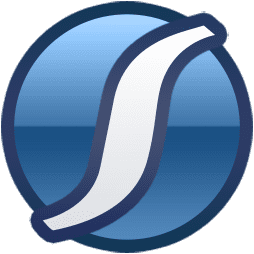 This app provides the possibility to sing more than 1000 of the most popular hits and it is absolutely free! Sing, record and play your recording at any time. You can also find and listen to other users' recordings and leave your comments. You can block access to your own performances or decide to share them with the world.
The online version of this app is already used by thousands of singers and they definitely have no time to get bored. Join now, they are waiting for you! Communicate, share your experience, comment, take part in competitions. You have a great chance to meet a like-minded person in the SingSnap Karaoke community.
Features:
record audio and video clips;
synchronization with Facebook, Twitter, etc .;
privacy settings;
creating duets with other app users.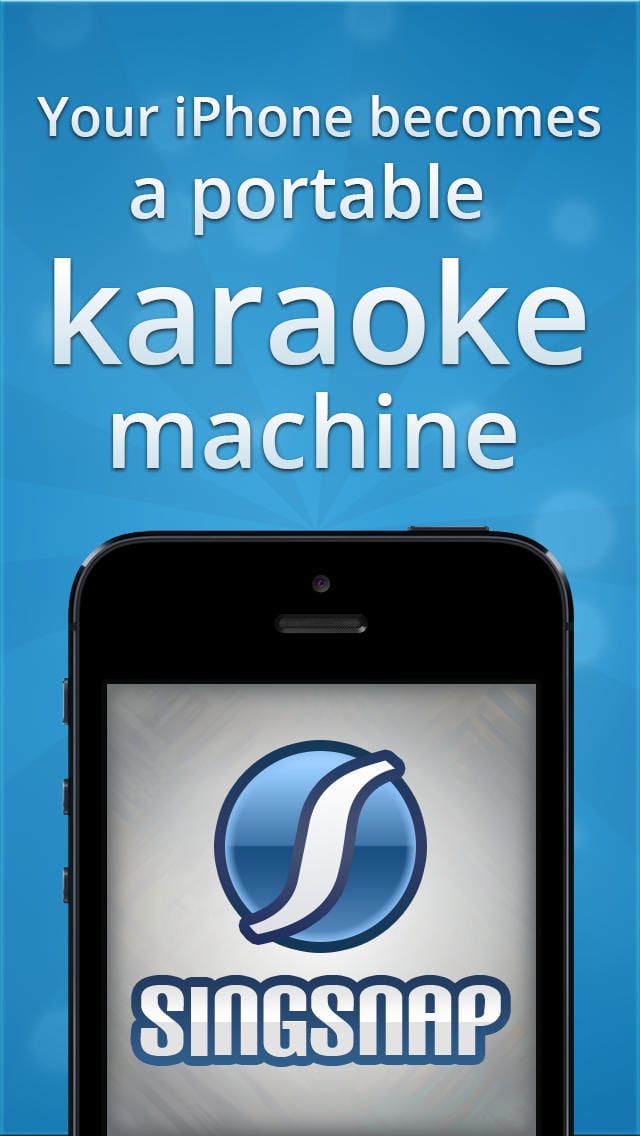 Download for IOS
back to menu ↑
Karaoke-A-Go-Go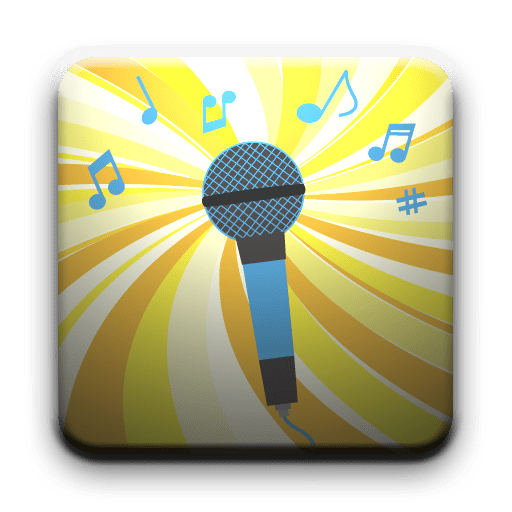 It is a wonderful and versatile karaoke player for devices running on the Android operating system. It supports not only the MIDI format (format of electronic music recording), but also the format of MP3 + G / CDG (audio + graphics) – a format that is very popular abroad and, unlike MIDI, can record real instruments. It is possible to add back-vocals of the chorus. It is necessary to warn that the music is not included in the application package – to upload the music to Karaoke-A-Go-Go, you need to put mp3 files on your SD-card. In addition, the app has several interesting features, such as:
playing video at 30 FPS or 10 FPS for slow devices;
switching between video modes: Original, Keep Aspect Ratio, Fullscreen;
creating playlists;
quick-play function;
remarkable speed of audio downloading;
support for the latest formats of karaoke songs;
nice and easy interface;
the possibility to play audio files directly from the SD-memory card of your device!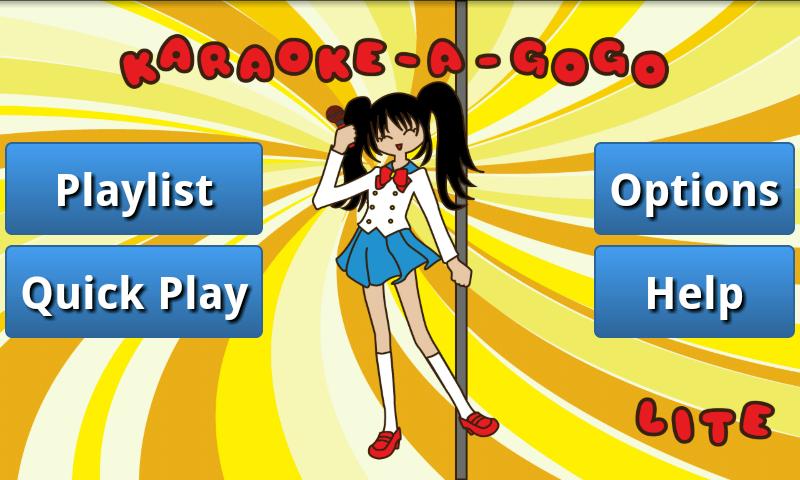 Currently unavailable
back to menu ↑
SingSong Karaoke
The app contains 10 free karaoke songs and gives you points for your excellent singing. You can also download SingSong Karaoke to your computer to enjoy singing at home!
Currently unavailable
back to menu ↑
iKaraoke
This application has a very handy feature – the opportunity to upload songs directly from Safari or Mail applications. Transfer files through iTunes. You can sing in two modes – with the microphone on and off. The app supports both portrait and landscape orientation. Invite your friends from Facebook. Option Editing allows you to move, rename, delete, and create folders within the application.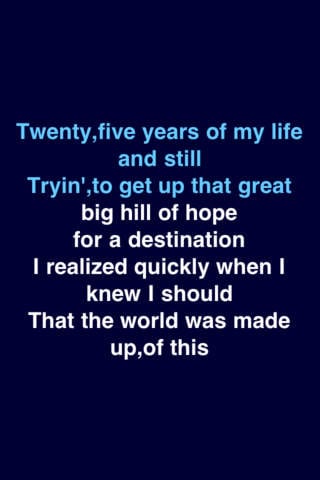 Currently unavailable
back to menu ↑
The KARAOKE Channel Mobile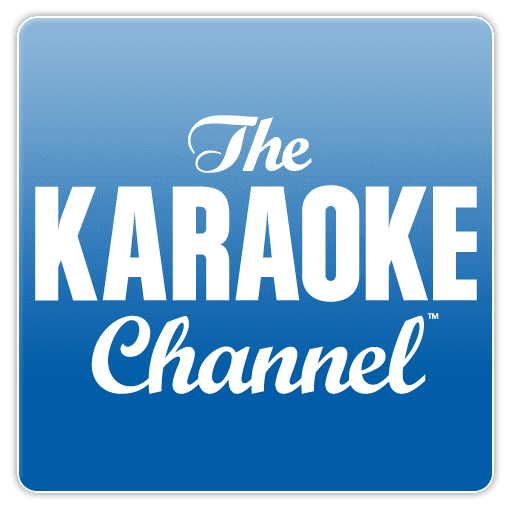 Does your soul seek songs? Search for them with The KARAOKE Channel. This is a free app with a huge collection of songs, which is updated every month. There is also a subscription that provides you with access to the library that has thousands of songs.
Features:
huge base of hits of all time;
search by title, artist or lyrics easily;
support high-quality video streaming;
turn on or off the function of lead vocals;
share songs with your friends.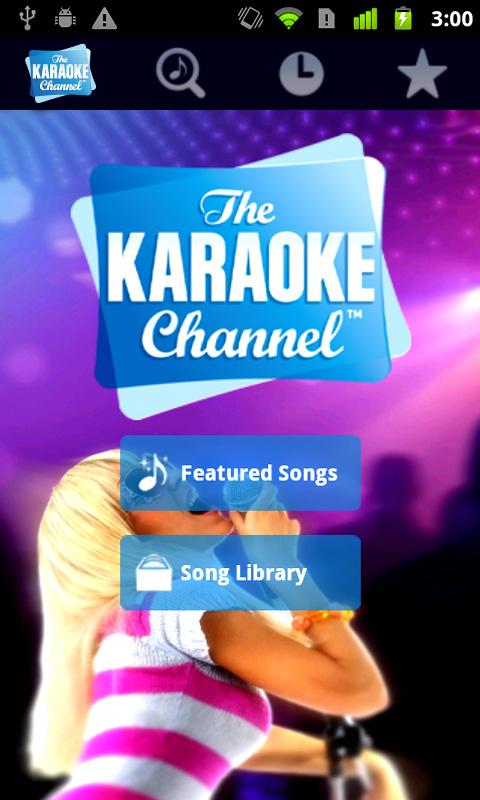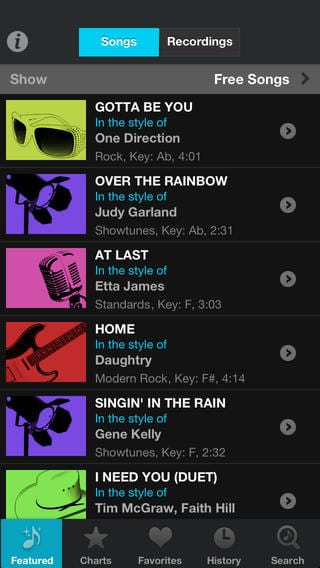 Currently unavailable
back to menu ↑
Karaoke Now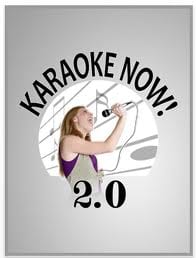 This application gives you a unique possibility to import upload songs from your phone's library. The program reproduces them in karaoke format. Enjoy excellent design and user-friendly interface! Download the application and sing along with Karaoke Now!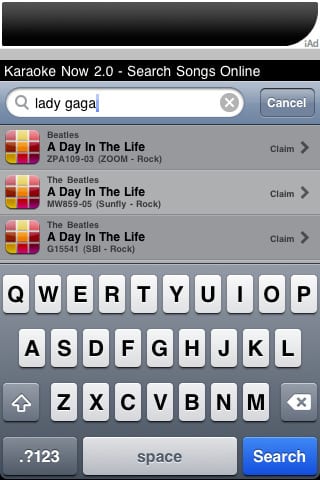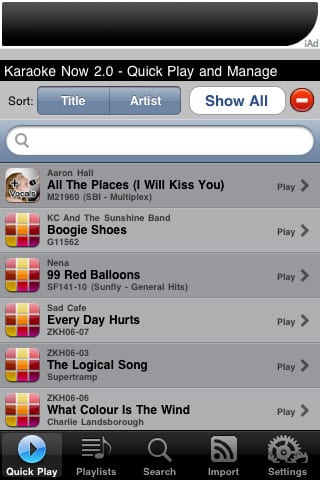 Currently unavailable
back to menu ↑
Soul Karaoke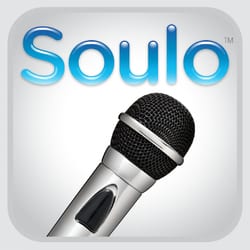 This is a fairly standard karaoke application, which has ordinary features that are familiar to you. You'll find an extensive database of songs, which you can increase by adding with your favorite hits. However, adding songs is not free. The application has controls for regulating the sound level both of your voice and a backing track. Have fun – sing with the Soul Karaoke!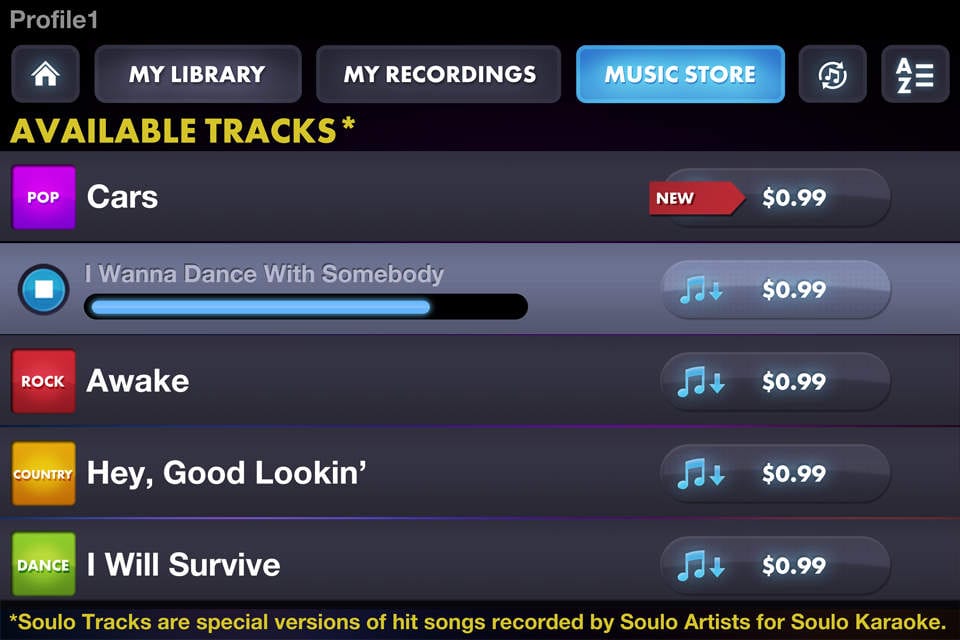 Currently unavailable
back to menu ↑
Sing-N-Share
This is a new karaoke app for your device, which offers an intuitive interface and a twelve thousand collection of well-known songs in various musical genres. Now you have them all at hand.
Just like other applications of this type, Sing-N-Share gives you the possibility to record your voice to the instrumental version of your favorite songs, save the result, and even upload it to different social networks like, for example, Twitter or Facebook. So you can share the fetus of your creativity with your friends.
The main page of the program will provide you with an overview of the music, which is divided into several musical genres: rock, rhythm and blues, pop, country, and the "New" and "Popular." Each genre has its own encoding and includes songs by various artists. To start playing, you just need to tap on one of them. While playing a tune, the app displays corresponding lyrics of a song. You can also use the search feature in the library of compositions.
The advantage of this program is that it is equally optimized for use on tablets and smartphones. Sing-N-Share is absolutely free.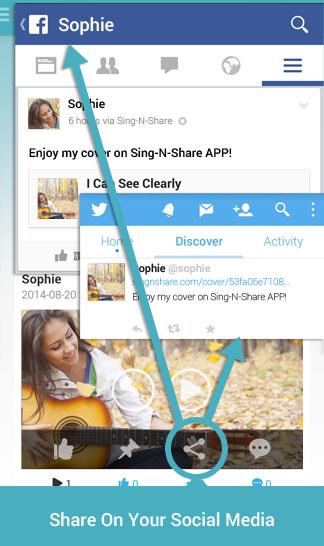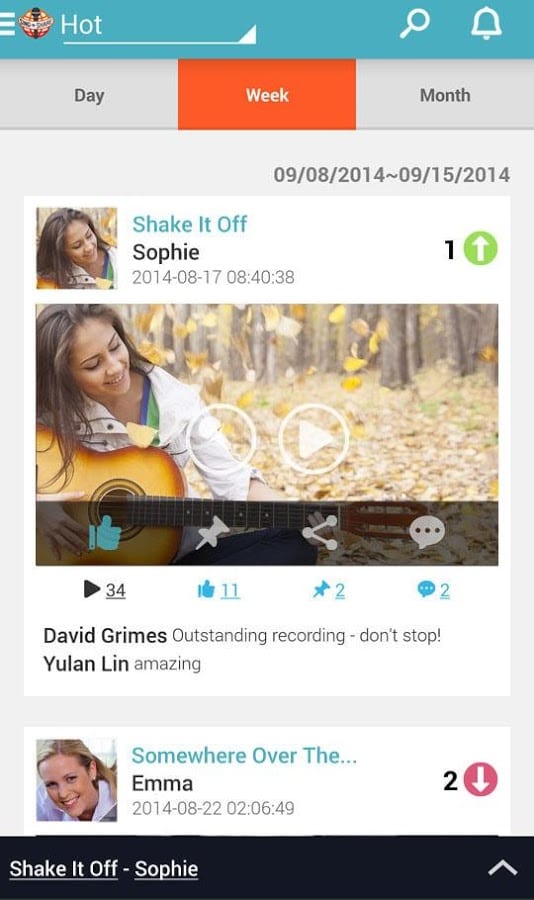 Currently unavailable
back to menu ↑
KaraFun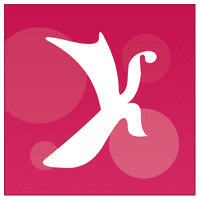 This application is a great karaoke player that permits you to open and play karaoke songs. It also has an editor for creating exclusive and funny performances.
The main advantages of the app are rich online content and fully customizable tracks. They fill up part and parcel of the playlist, which is organized by categories. You can choose to browse all the songs or navigate only through new releases. You can also search by style (country, jazz, rock, pop, disco, funk, world music) and much more. In addition, you can import your own songs and produce your own track list.
Playback can be adjusted in the main tab. The tempo can be increased or decreased. It is also possible to regulate the volume, backing vocals, or vocals. The synchronization panel is displayed in the view section. You can customize the text, set the background brightness for a clearer display.
KaraFun is an excellent karaoke app with constantly updated online content.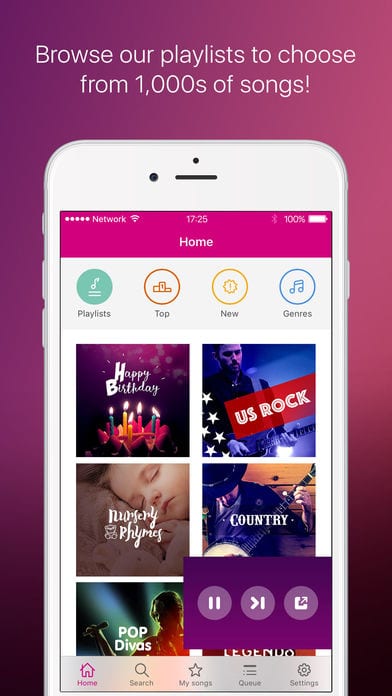 back to menu ↑
Sing Along Christmas Carols Free
Probably everyone loves to sing Christmas songs during the holidays. Now you can do it with the application Sing Along Christmas Carols which is always at hand. Memorize all spiritual Christmas songs and bring joy to your family and friends, singing karaoke songs. Christmas is around the corner! Get into the festive mood with this app!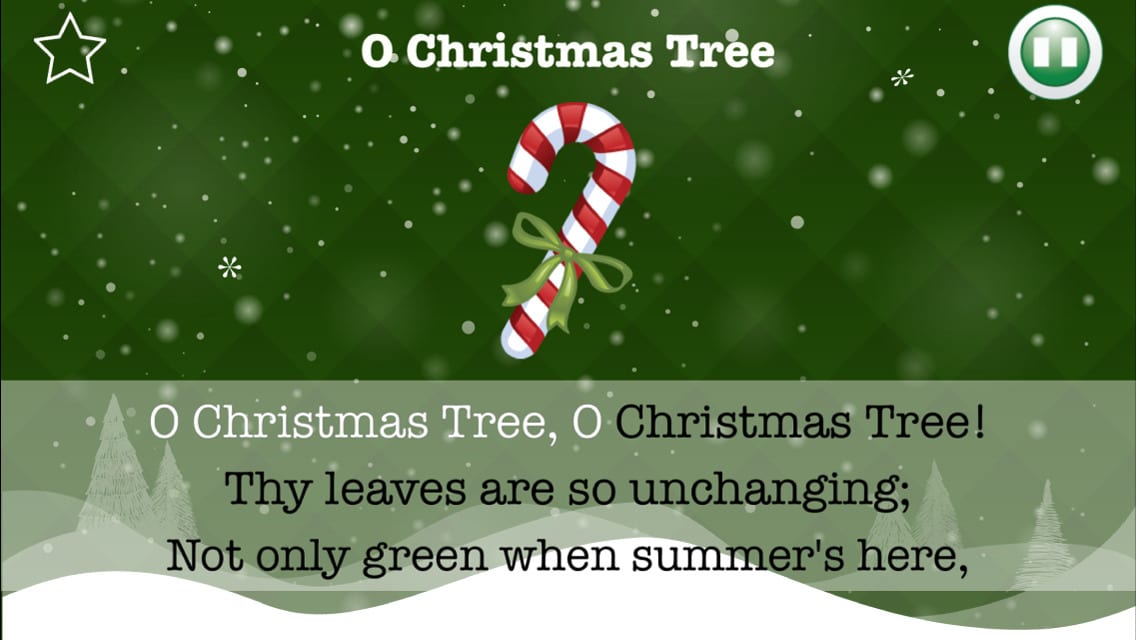 Download for IOS
back to menu ↑
Karaoke for Kids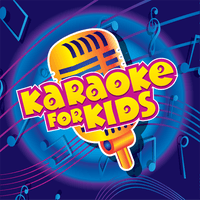 This is an interesting application created specially for children. Develop your child's virtuoso abilities with Karaoke for Kids. You can sing in unison, in two voices or solo, practice at home, outdoors or on the road.
Help your child to make the first steps on the way to the scene. There are two modes: voice and instrumental. The library consists of 20 tracks. Record a performance and share it with your friends.
Currently unavailable
back to menu ↑
Red Karaoke Sing & Record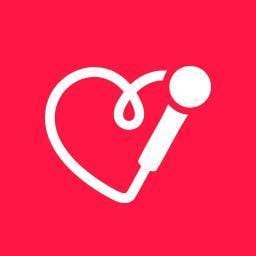 This is a free application that provides the ability to sing and record the performance. The library has a huge number of hit songs. Show off your voice worldwide via the Internet. Become someone's idol! Audio and video recordings are available.
You'll find more than 100 music genres, from classics to musicals! Over thousands of backing tracks with synchronized lyrics will be available to you – just download this application and sign up.
Additionally, you can connect your phone to a TV and sing along with your friends. You don't really like your voice? No problem! Change it using a variety of sound effects. The world is waiting for your performances.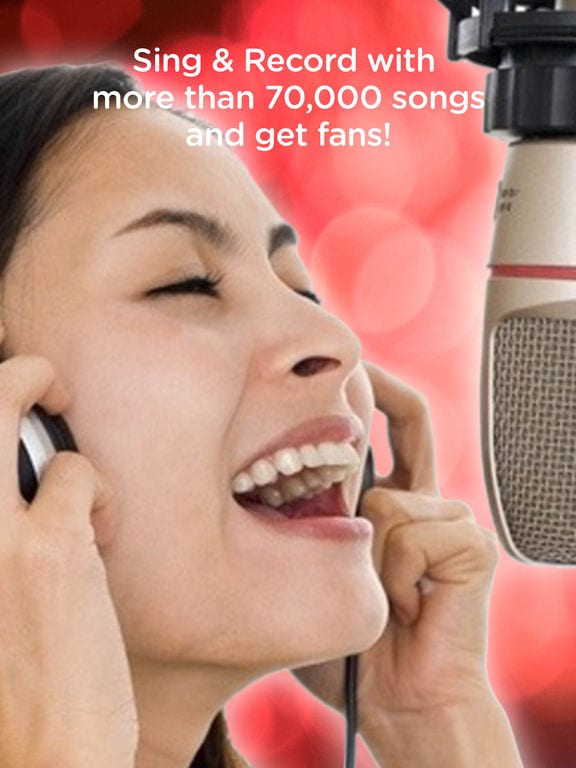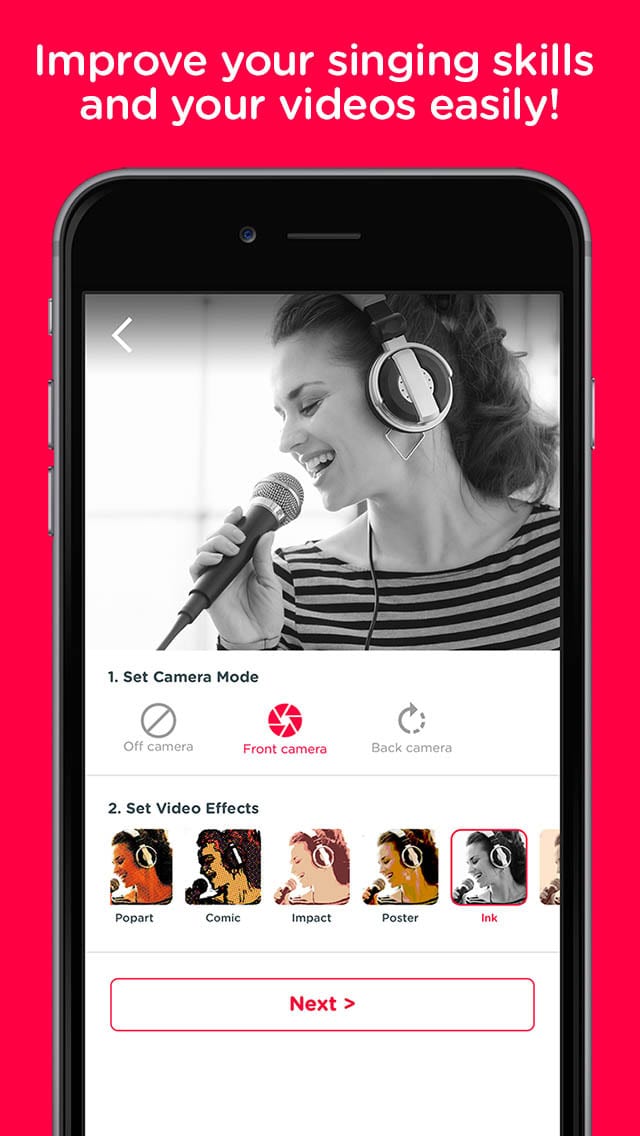 All the songs have been sung, all the vocals have been recorded. Now you can just listen to good music. And where can you get it? Take a look at Top 22 free music download apps for iPhone and Android. Listen and enjoy!