Wanna shield your kids from running into adult content? Struggling with overcoming porn addiction? We have a solution for you.
There are lots of porn blocker apps for Android & iOS that will help you avoid all the explicit content possible. These apps work with browsers, apps, and even messengers so you have zero chance to view inappropriate content. Plus, all the apps let you set customizable block lists so you can be sure you're all around protected
Here's the list of the best 11 apps in that category you may try. Take a look!
You may also like: 11 Best apps to beat porn addiction
FamiSafe
First of all, we have a parental control app called FamiSafe.
This app covers various web managing tools including the porn blocker one. Let's talk about the porn blocking tool first.
Frankly speaking, the app covers an overall website blocking instrument that lets you deny your kid access to inappropriate content. Herewith, the app has pre-made lists with adult websites, gambling, and all that so you can block them all at once.
In case you have some individual preferences you can easily add a website to the block list. Once it's done, your kid (or whoever else) will be unable to enter these sites.
Moreover, you will get alerts if your kid will try to open any site from the block list. Plus, the app covers suspicious pic detection that will notify you of any inappropriate pics on your kid's gallery. You'll eleven be able to view those pics right away.
Furthermore, there is a text detecting instrument that lets you set the list of keywords you find harmless. Then, if your kid will use these keywords for searching something or while texting you'll be notified. This tool works with all the popular messengers so nothing will stay hidden from you.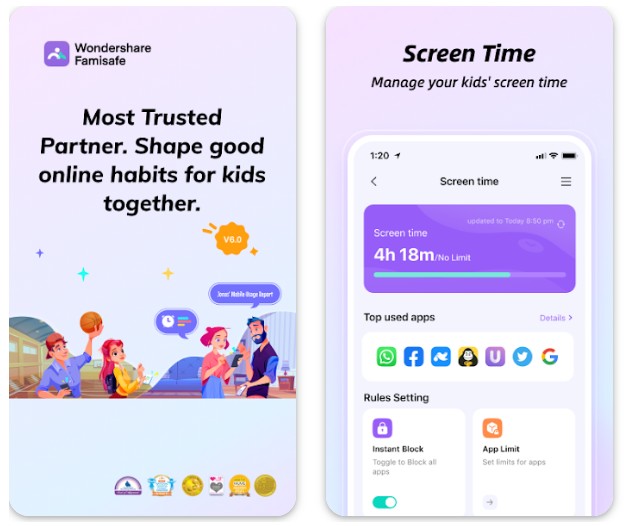 You may also like: 11 Free parental control apps for Android & iO
BlockerX – Porn Blocker
This is a safe searching app that will keep you away from sexual content.
Apart from the previous app, this one works for your phone, not for somebody else's. Thus, it is perfect for people struggling with porn addiction or for those who get easily distracted by such content.
However, you can easily use it to keep your kids away from adult sites as well. What this app does is lets you put anti-porn filters in your browser and reach the pure side of the Internet.
This app has a huge base of sexual websites so you can block everything with one tap. In case you need to block particular sites that are not on the list you can easily add them.
Plus, you can set the app block if needed. In case you need this app to get rid of your porn addiction the app covers 90 days program especially for you. Of course, you can make your own goals for less than 90 days.
The app covers various recs from pro sexologists on how to stay away from adult websites. And as it may be hard to quit on your own the app will pick you a partner. Thus, you'll get to watch over each other and make sure no one is cheating.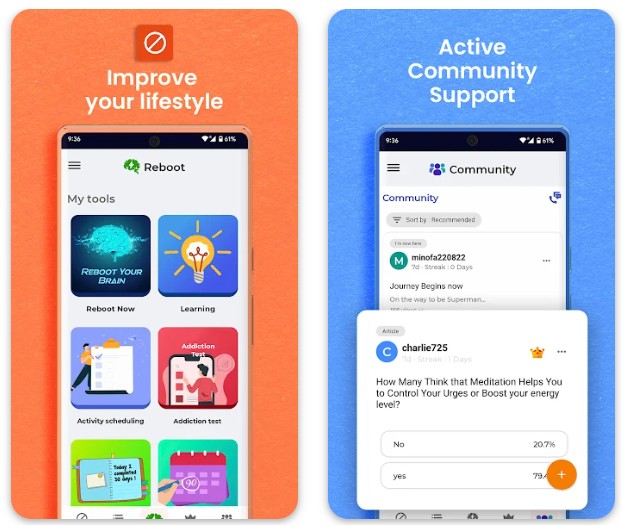 Safe Surfer
This is a filtering app that will help you avoid any type of inappropriate content.
In the first place, this app is not fully dedicated to porn blocking. It actually covers a wide range of sites and apps you can limit access to.
To be more precise, this app covers various categories of harmful or additive sites or apps you can block. All you need to do is to select which categories to include in your blocklist.
As for the categories, there's a porn category, an alcohol one, a drug one, the one dedicated to dating services, gambling, and all that. You can even set a game blocker and specify the games you wanna block if needed. In case it seems that the category doesn't cover some websites you can easily add them to your block list individually.
Once you've picked the categories the app will automatically detect and limit your access to such content. This tool covers all the SM such as IG, FB, and more so you won't see anything inappropriate there as well. You can also view your personal history that tells you the amount of inappropriate content that has been blocked on a particular service.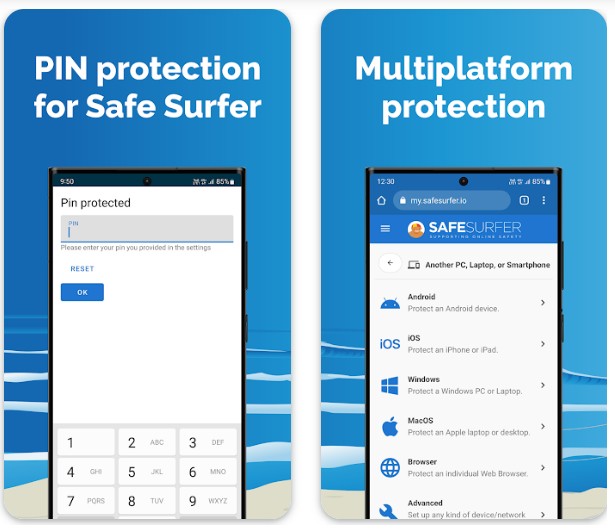 OurPact
Next, we have another parental control tool.
This is an ultimate screen controlling tool that covers way more than just adult content. For instance, this app lets you view the screenshots of your kid's activity on the web and block some categories of content. The app has a special tool that blocks all the adult content at once.
Herewith, you get to set the list of exceptions and add some extra sites to it. Plus, the app will send you screens of potentially inappropriate pics of your kid's view even if somebody sends him that.
You can even optimize the blocking schedule for some sites and apps if needed. The app covers all kinds of apps including SM and messengers.
At that, you get to view detailed reports on your kid's online activity including their search history and the sites they've been using. You can also set notifications for all the new apps your kids get and how much time they spend using them.
Besides, you can add remote screen time limits for the day or week. The app also has a built-in GPS so you can see where your kids are going and where they are currently at.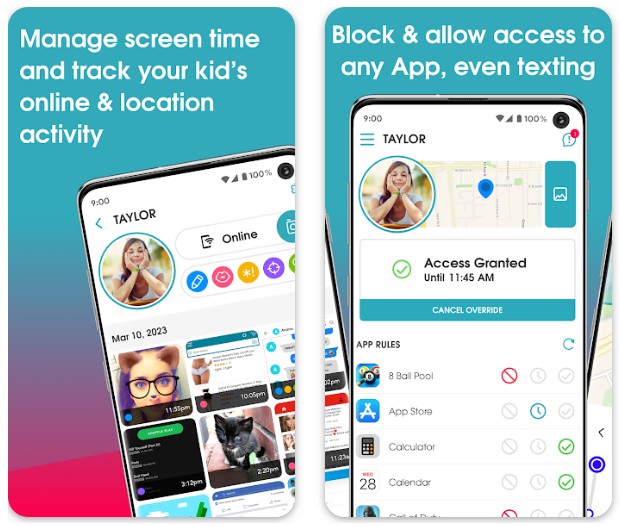 Kidslox
As you may guess by the title, this porn blocker app can help you control your kid's online activity as well.
Needless to say, you don't need to use this app for kids. You can easily get it for yourself. You can use the app to monitor screen time, block apps, sites, and more. A big part of this app is dedicated to content blocking — the main goal is to help you avoid all the potentially harmful and addictive web sources.
Thus, the app lets you block severe loads of content — adult and porn, gambling, drugs, and even games. Moreover, in case you'll decide to block game access you will get to specify the games individually. In case it will turn out that the app doesn't block all the sites from the category, you can block some of them one by one.
The blocking tool covers all the online sources — from the websites to SM. Therefore, you won't see any inappropriate content on your IG or FB feed as well. This app works on all platforms so you can easily set content block for your PC. And if you're using this app to control your kids you can also block in-app purchases.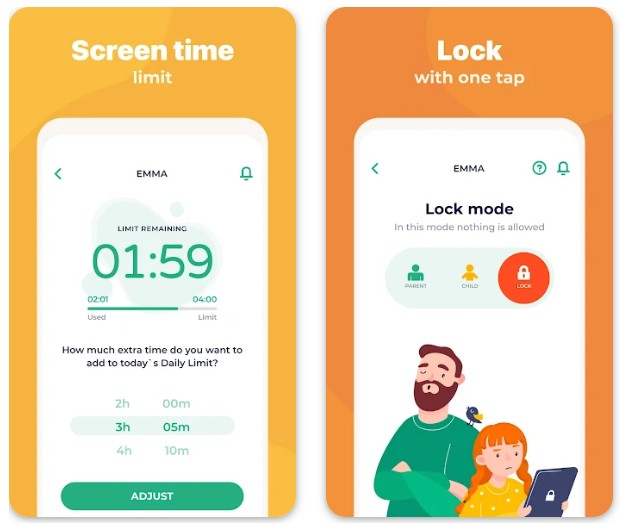 xBlock
If you wanna surf the web safely — this app is the one.
This app is fully dedicated to blocking all kinds of explicit content. Thus, you can also use this service to overcome your porn addiction. As this app is for iOS users only, it works with the Safari browser. However, the trick here is it doesn't work with any other browsers so you'll need to consider deleting them if you have any.
You can also use a family mode to protect all your close ones from adult content as well. This app covers thousands of websites and services that may contain sexual content and this list is getting updated regularly. Plus, you can customize the list by adding websites and apps you want to block.
Along with that, the app will automatically blur all the images it finds inappropriate. The app also gives you an accountability partner that will help you stay away from watching adult vids. Plus, your partner will have a passcode for disabling the content blocker so you won't have a chance to turn it off any time.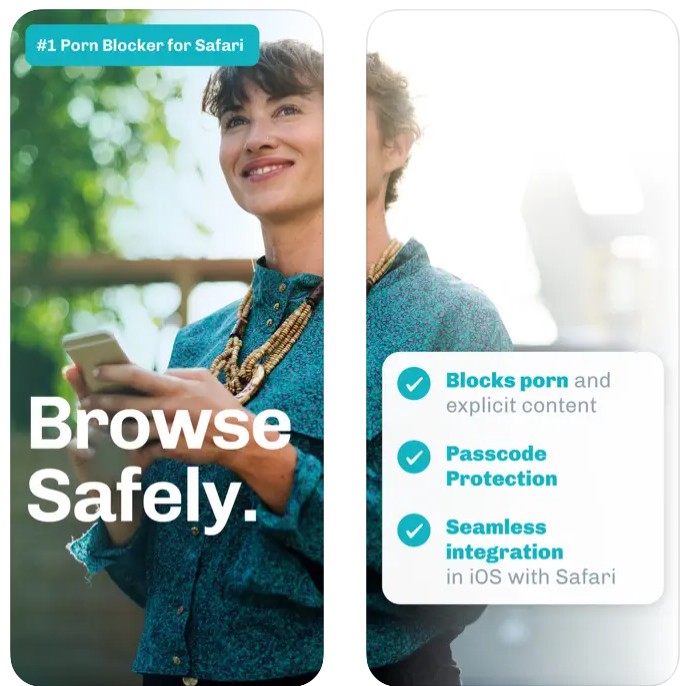 Check also: 11 Best Apps that Block Social Media (Android & iOS)
Porn Block Plus
This is a porn blocker that will help you stay on the pure side of the internet.
This app has a massive range of adult websites and services you can block all a one. Plus, the app detects and hides all the explicit images, or potentially harmful links so you won't get a single chance to view adult content. The good thing is you can make a custom blocklist incredibly easy — just copy the link and add it into an app.
Furthermore, the app lets you make an individual list of inappropriate keywords. This tool is especially great for parents trying to keep an eye on their kid's online activity. The tool works simply — not only your kid will be unable to search something using keywords but you'll also get a notification if he'll try to.
Along with the previous one, this app is integrated into the Safari browser and it doesn't work with anything else. You get to use password protection on the app so none of your kids will be able to disable the blocklist. The app runs in the bg 24/7 so you don't even need to keep it open all the time.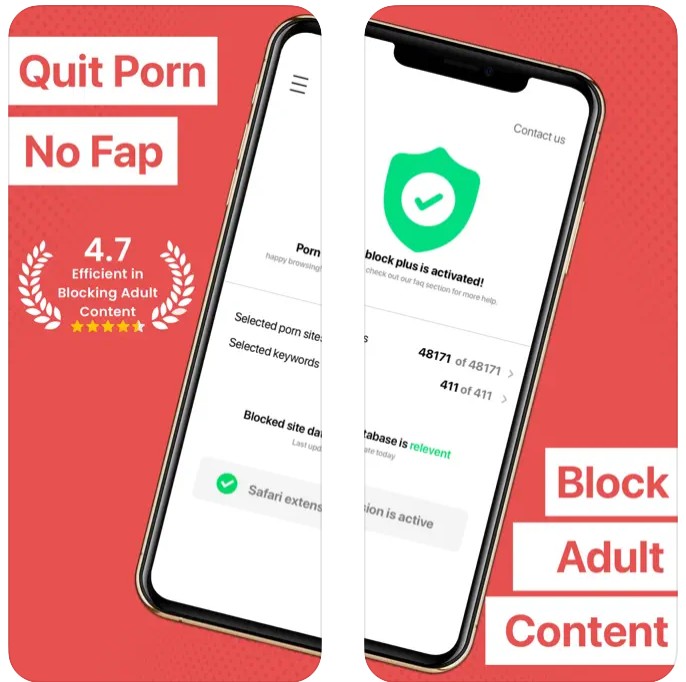 Porn Blocker
This app lets you block all the sexual content websites with one tap.
The mechanics of this app are standard for the genre — it has a huge database with adult websites and links that are potentially harmful. And as the number of adult websites grown day by day the base gets weekly updates to keep you all around protected. It needs to be said, the app also detects and blocks all the inappropriate images or ads so no worries about that.
Besides, you get to make a custom keywords blocklist to keep your search safe as well. Therewith, the app works best with Google browser so consider that if you wanna get the clearest results. In case you'll find some sites to images that are not blocked for whatever reason you can add them to your personal blacklist.
The app also has a child protection mode that you can use to shield your kids from accidentally finding some sexual content. You will be able to create a special kid's blocking list and pick inappropriate keywords. You will also get to view your kids' search history and the apps they were using.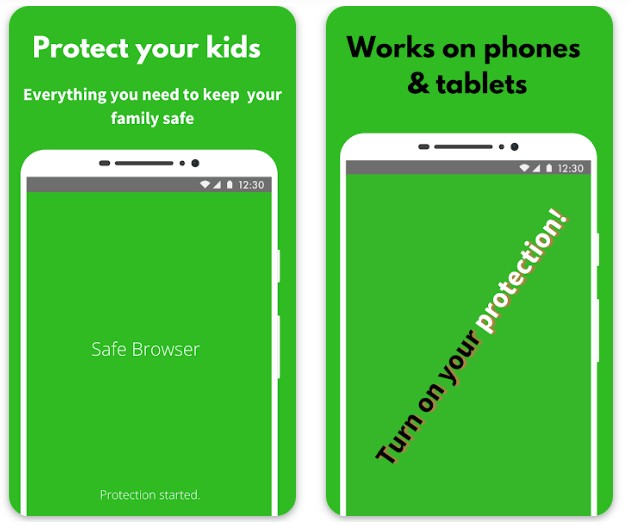 DETOXIFY
And lastly, DETOXIFY is a filtering app that will help you avoid adult content.
The main idea of this app is to make web filtering as effortless a possible. Thus, you get to block over a million porn sites with just one tap.
Herewith, you can regulate the restriction strength — from normal to extreme. The app also lets you make a custom list of explicit websites if needed.
It needs to be said, you can block any site you want even Nextfix or Reddit — nobody will judge you. Plus, there's a safe search tool that lets you make a list of inappropriate keywords.
Thus, you won't even be able t search for porn sites or something. In case you struggle with a porn addiction that you want to overcome you can set a password for app deleting.
Then, you can give this password to one of your trusted mates or family members to not delete the app in a moment of weakness. The same goes for site unblocking — you can put a password for this as well. The app also has a productivity tracker that lets you mark the days when you didn't want to visit adult websites.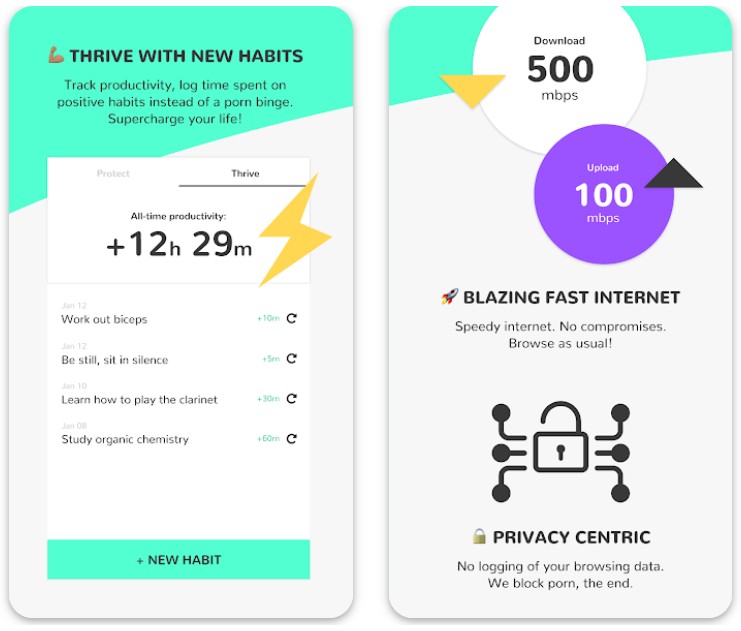 Shield Porn Blocker
This service is designed for your gadget to avoid explicit content on their devices.
The app can block porn content by using filters to detect and restrict access to pornographic websites and other similar content. It does not require any setup or complicated configuration, making it accessible to all users.
This way you can be calm so that your children would not see something they should not. Moreover, this app is quite useful if you are porn addicted and want to get rid of this "hobby".
However, while it does a good job of blocking explicit content on websites, it may not always catch all inappropriate content.
In addition, sometimes you can notice that this app can slow down your device's performance, making it inconvenient to use.
Moreover, though the app is free to download, there is a monthly subscription fee for continued use.
Some users feel that this is too expensive for an app that does not always work as intended.
Advantages:
Blocks explicit content.
User-friendly interface.
Easy to understand.
Drawbacks:
May not catch all inappropriate content.
Can slow down device performance.
High subscription fee.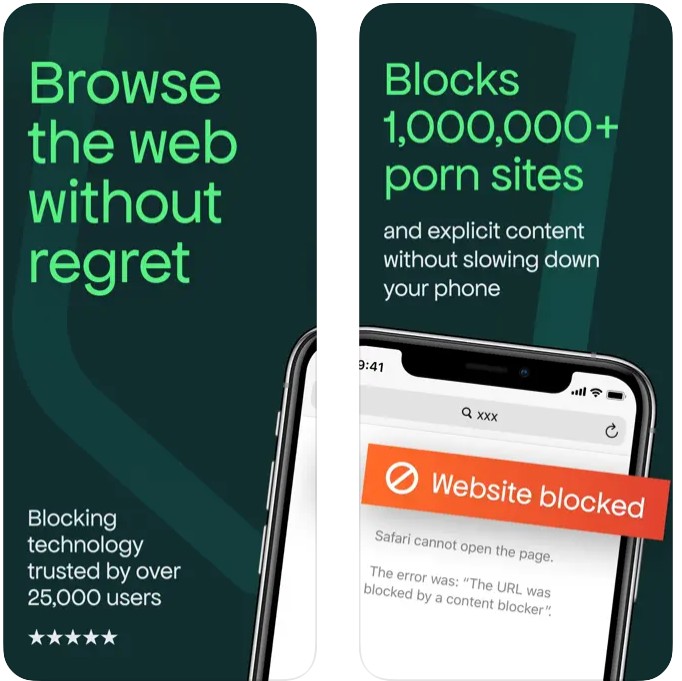 You may also like: 11 Best WiFi Blocker Apps for Android & iOS
Bulldog Blocker – Porn Filter
In case you would like to be sure that your children do not see such kind of content, this app is one of the best services.
What is more, Bulldog Blocker has also features to help you to defeat porn addiction by blocking websites with this content.
One of the app's key functions is its ability to track and monitor internet activity on mobile devices. This includes monitoring internet browsing history, social media usage, and other online activities that may be potentially harmful.
The app allows users to set custom triggers and alerts to notify their accountability partners if they engage in any behavior that goes against their goals.
It is possible to set up their accounts and customize their settings in just a few minutes. The app also provides users with detailed reports on their internet usage and how they are progressing toward their goals.
Advantages:
Helps users overcome addictive behaviors.
Tracks and monitors internet activity.
Provides customizable alerts and notifications.
Easy to use interface.
Drawbacks:
Expensive subscription fees.
Complaints about subscription management.