Money management is a critical life skill, but it's rather hard to learn. In most cases, you learn from your own mistakes and tips from parents, mates, and all that. But how good you really are with finances? It's time to find out!
We've rounded up the best money management games for Android & iOS you could try. These games let you make money in multiple ways and help to polish your business management skills.
These games let you try to invest finances, open businesses, and even rule your own bank. All of these vary by concept and let you earn money in a fun and engaging way. Let's dive in!
Landlord
As you may guess by the name, this one lets you exp what it's like to be a landlord. The thing that makes this one unique is that it uses real maps of the US to make it even more immersive and fun. Your goal here is to buy, sell, and upgrade buildings (that actually exist in real life) and try to make the most out of it.
For now, there are over 70M properties for you to get here, so the possibilities are endless. You can even buy the White House at some point. Of course, it takes strategic thinking to weigh all the pros and cons of each property or business, so make sure to think ahead.
In case you feel lonely, feel free to invite your pals and compete with them. You can also compare yourself with worldwide users (and maybe steal investing patterns from them).
The game lets you build a team of agents and other employees and delegate the tasks to others. It will take some work and management skills to make your team work, so keep that in mind.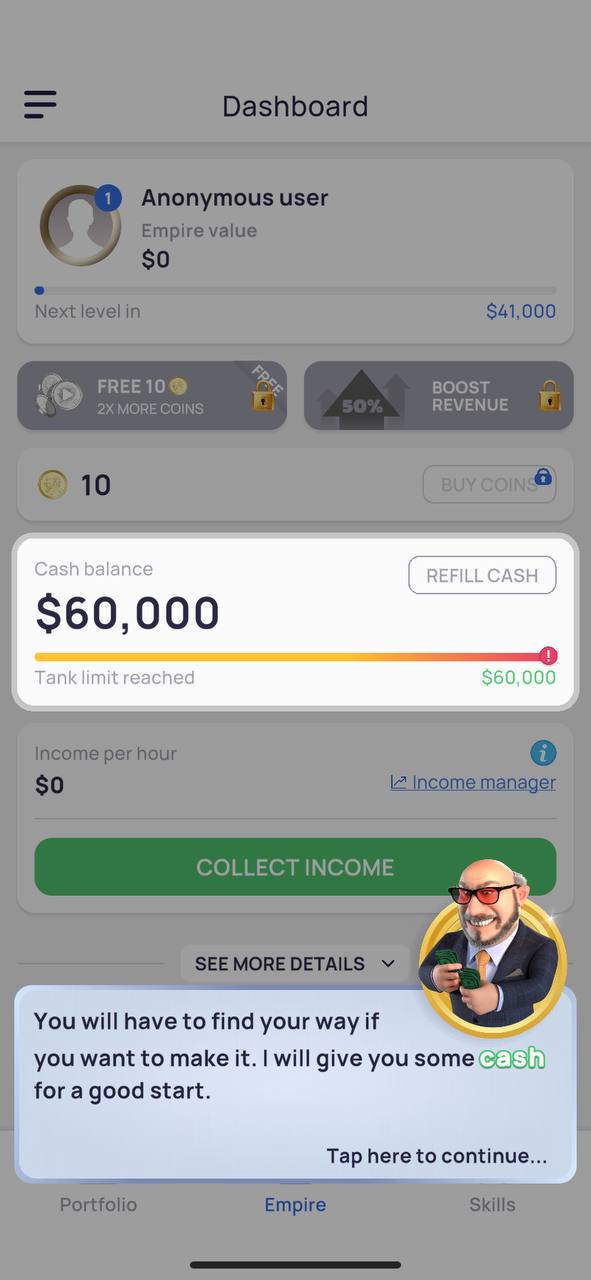 You may also like: 7 Free Supermarket Simulator Games
Cash, Inc
That's an idle clicker game that lets you become the money tycoon. Here, you can earn money in any area, from opening up stores to working with celebs. You can build towers that will be the tallest ones in the world and fill them with lux apartments, hotels, and all that.
In fact, this game is ideal for lazy folks who don't want to put too much effort into playing while still being successful. The thing is, it's a clicker game that lets you profit off things without actually being there. You can use your earnings to upgrade businesses you already own or get new ones.
You can also find yourself some business partners. The team building is fully up to you, so if you wanna ask some of the celebs to become investors, you can easily do that. The game is filled with boosters and free gifts you can earn with little to no effort, too.
And if you wanna go even further, make sure to hire mad scientists and become a full-on time traveler. Bet you didn't see that coming, ha? You can also join the community of the richest tycoons and chat with worldwide users for free.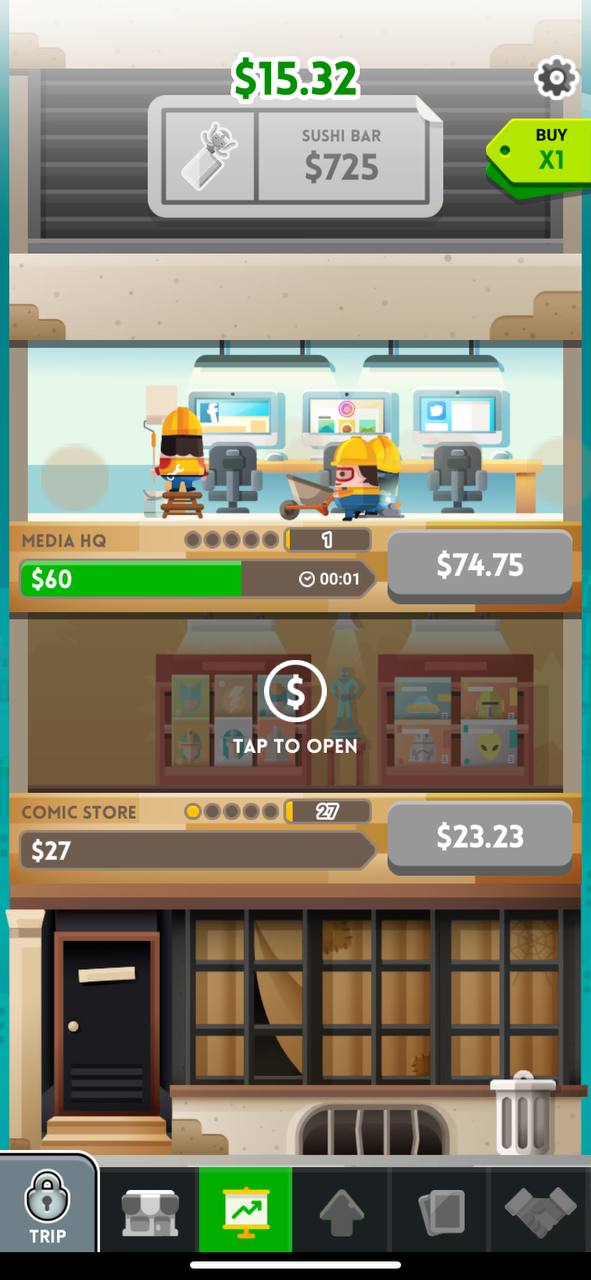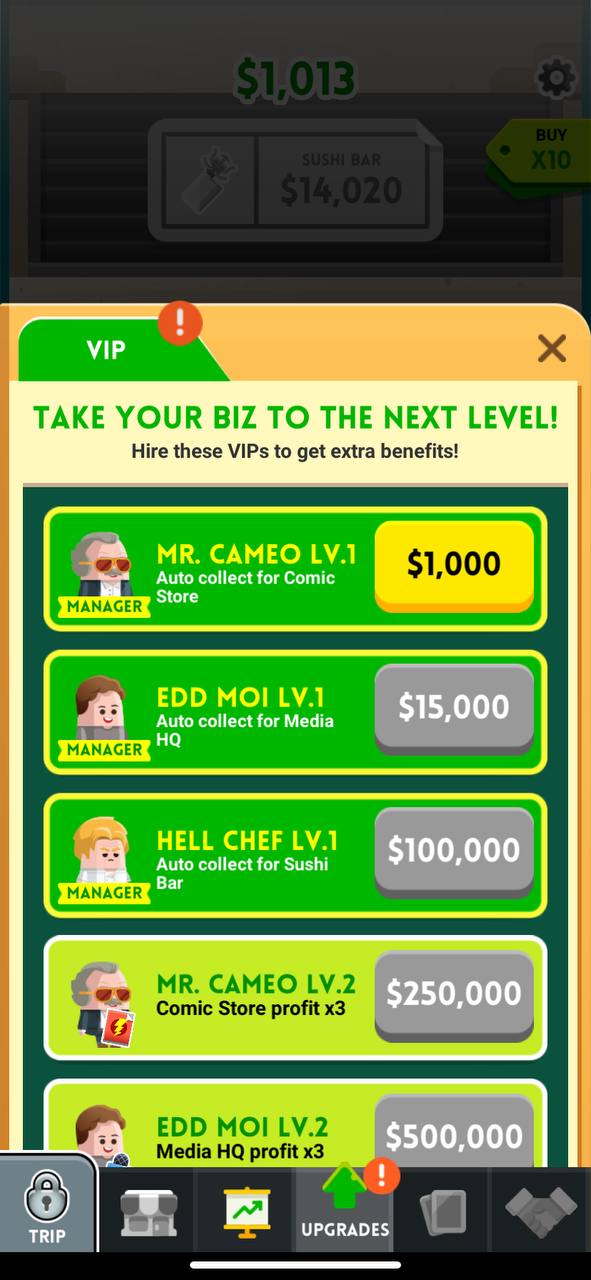 Idle Bank Tycoon
Have you ever thought about what it's like to own an actual bank? Well, that's exactly what this game lets you do. As expected, you start with a rather small bank and your goal is to work your way up and turn it into a successful network. You'll get to define your own path and run the bank the way you want it.
The game covers all the aspects, from money printing to loans and all that. You'll also need to build a team and manage the employees to ensure everything is working out smoothly. Will there be unexpected situations there? Yeah, but it only makes the process more fun, isn't it?
Plus, the game runs offline, so you can access it at any time needed. You'll get to use your income to upgrade the equipment, hire more workers, and open up new banks.
And don't forget about security! It's important to make the vaults unassailable and place a few guards around the bank too. As your reputation becomes better, you'll be able to attract rich clients and even millionaires. From there, it won't take long for you to become a millionaire too.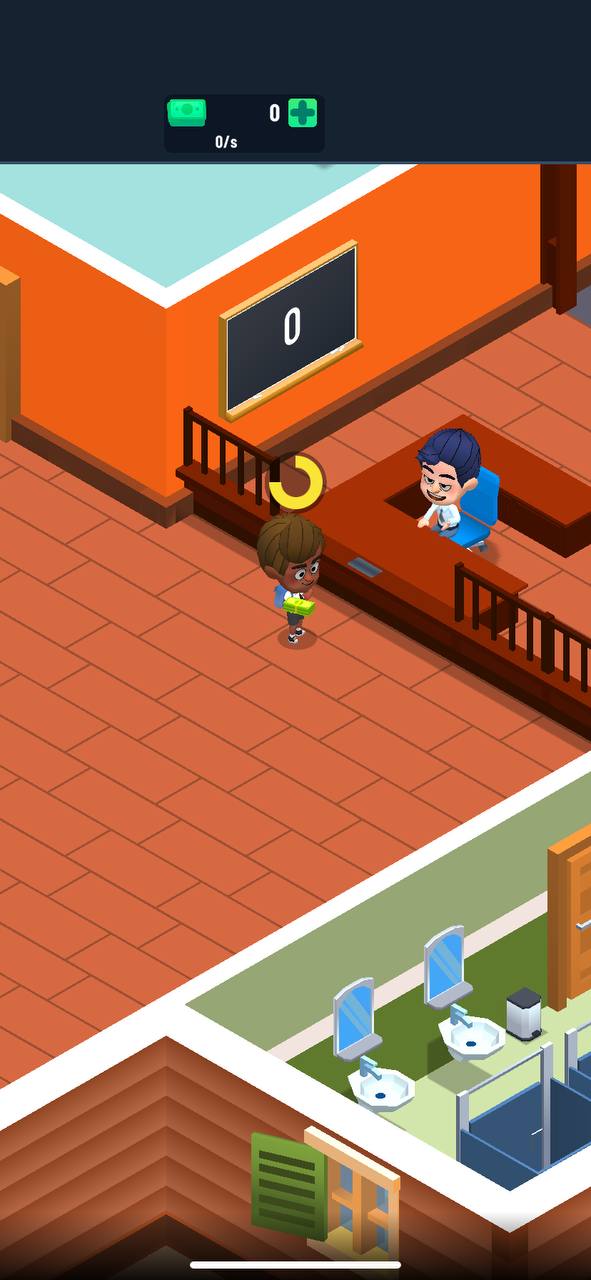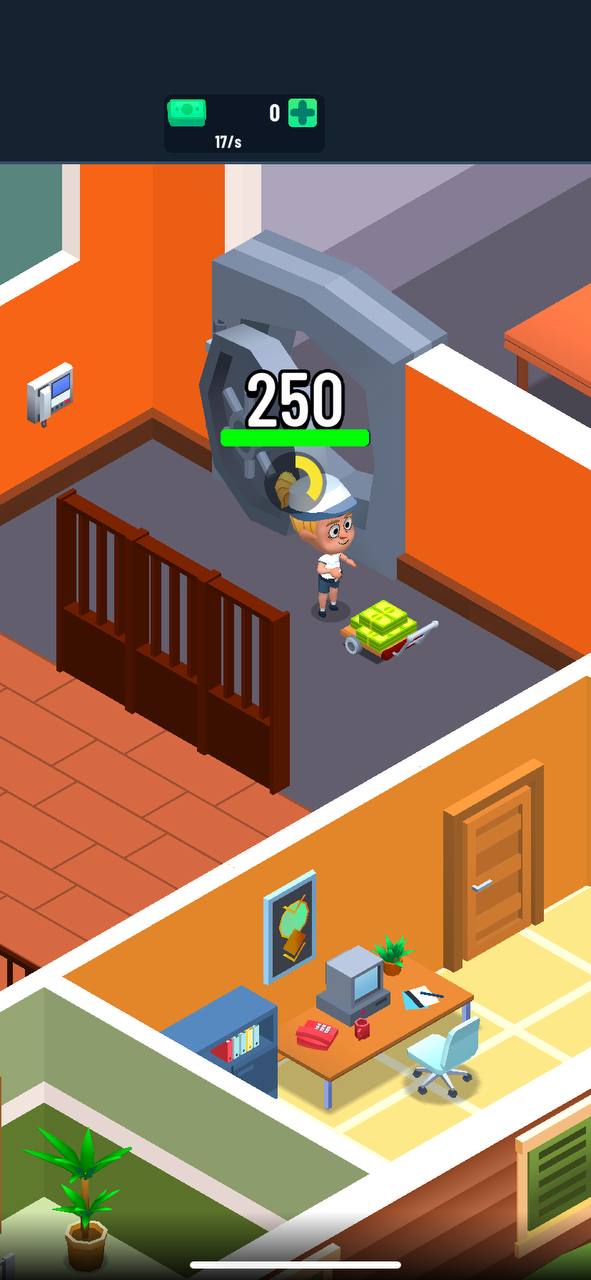 Idle Bank
That's another bank sim that lets you dive into the process of working with money. Here, you start as a bank manager, not an owner. Your goal is to work your way to the top and get promoted. You'll be serving clients, trying to increase the inflow and all that.
Plus, you'll need to manage staff to ensure the bank is working the way it should. You'll get to hire consultants, cashiers, security staff, and those responsible for customer service. Every member of your team is important, so make sure to pick them up wisely. And don't forget that you'll need to pay for all of them.
As you go, you'll get to upgrade equipment in the bank to boost the service level for clients. You'll also unlock mini-games, cash printing, and more.
Each decision of yours has its impact, so think ahead and use your strategic skills. And don't forget that security matters a lot when it comes to banking. You don't want to get robbed, right? So try your best to prevent heists before they happen.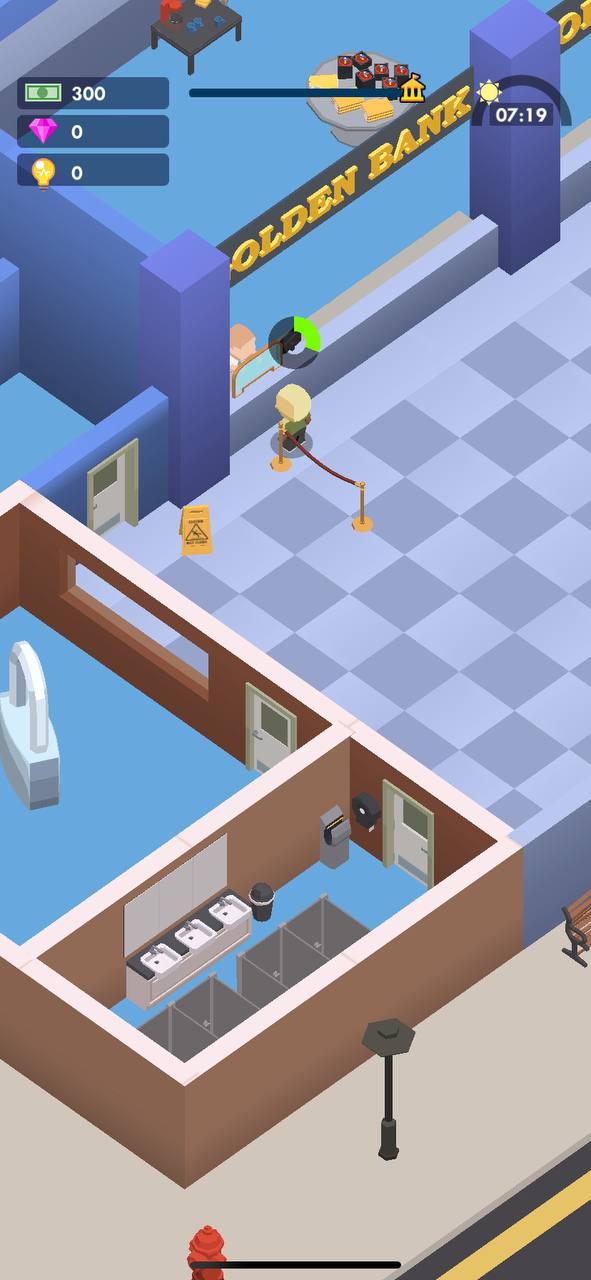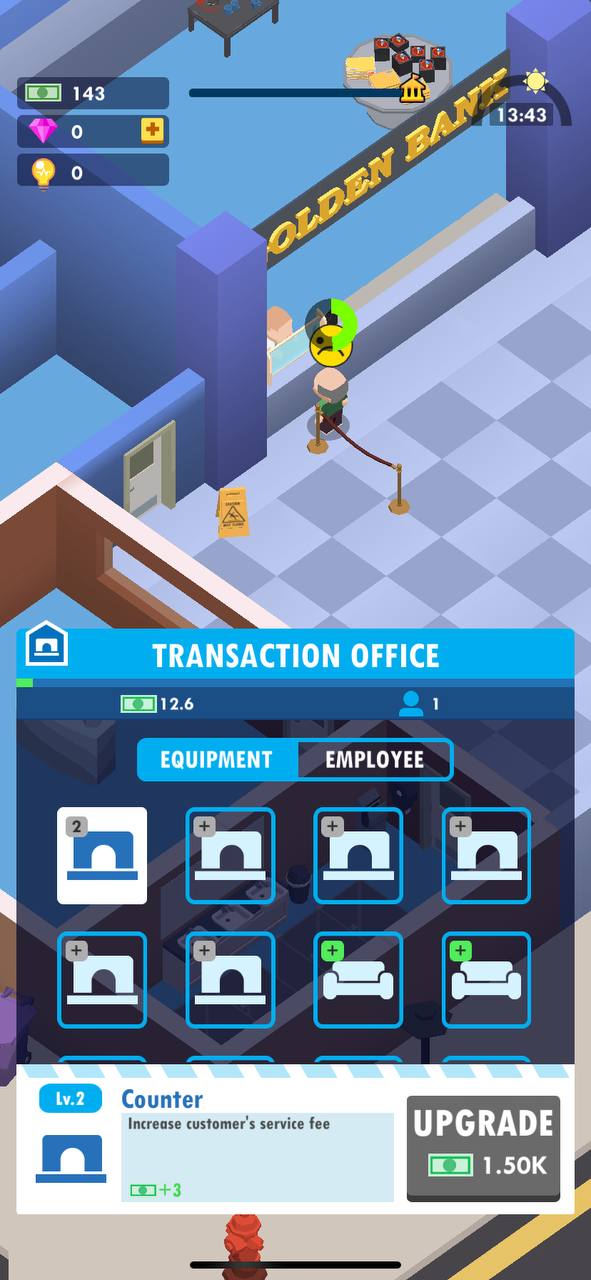 Cash Masters
It's an addictive tycoon sim that lets you become the richest folk in the world. The thing that makes this one stand out is that you get to decide who you'll become. Wanna be a playboy? Easy. What about a philanthropist who is all about charity? Sure, you can become one too.
Your goal here is to work your way up the career ladder and eventually become the head of a thriving company. Will it be easy? No, you actually start from complete poverty and will need all the management skills to become successful.
And once you become rich, the game won't end. It's actually where all the fun begins (as expected). You'll get to decide how to spend money, who to hang out with, and how to behave in general. You'll get to indulge in romances, buy cars, houses, and whatever else comes to mind.
But what if smth goes wrong at some point? Well, you actually have another ace up your sleeve. You'll get to use a time machine to go back and fix the wrong decisions. And you can always start all over and become an entirely new person.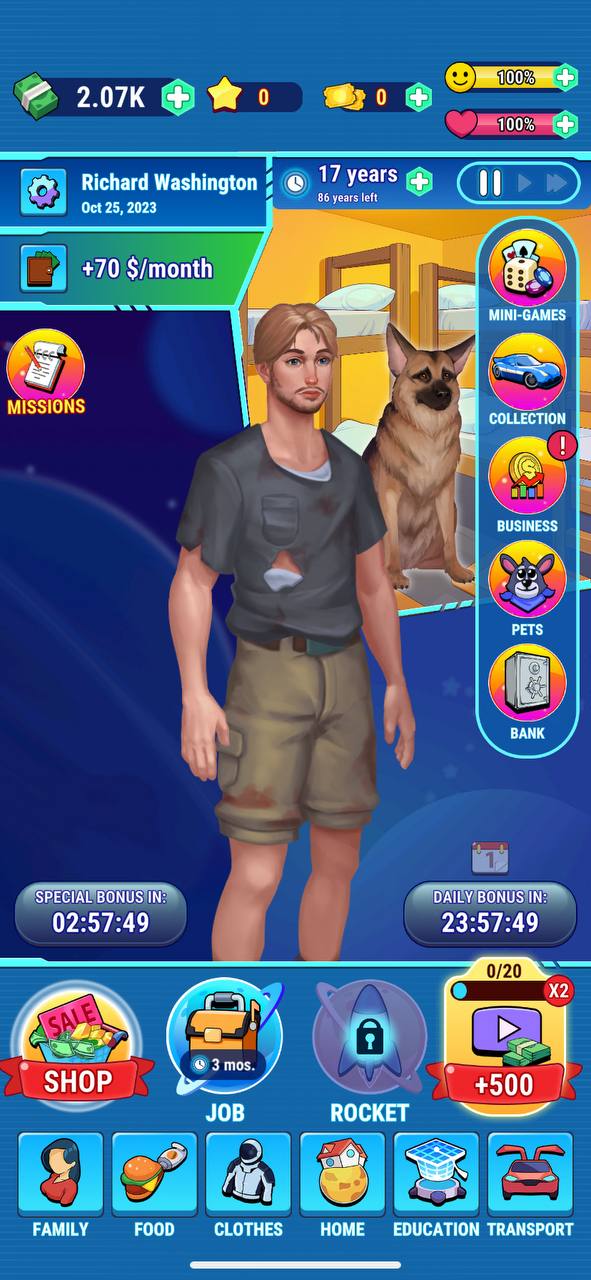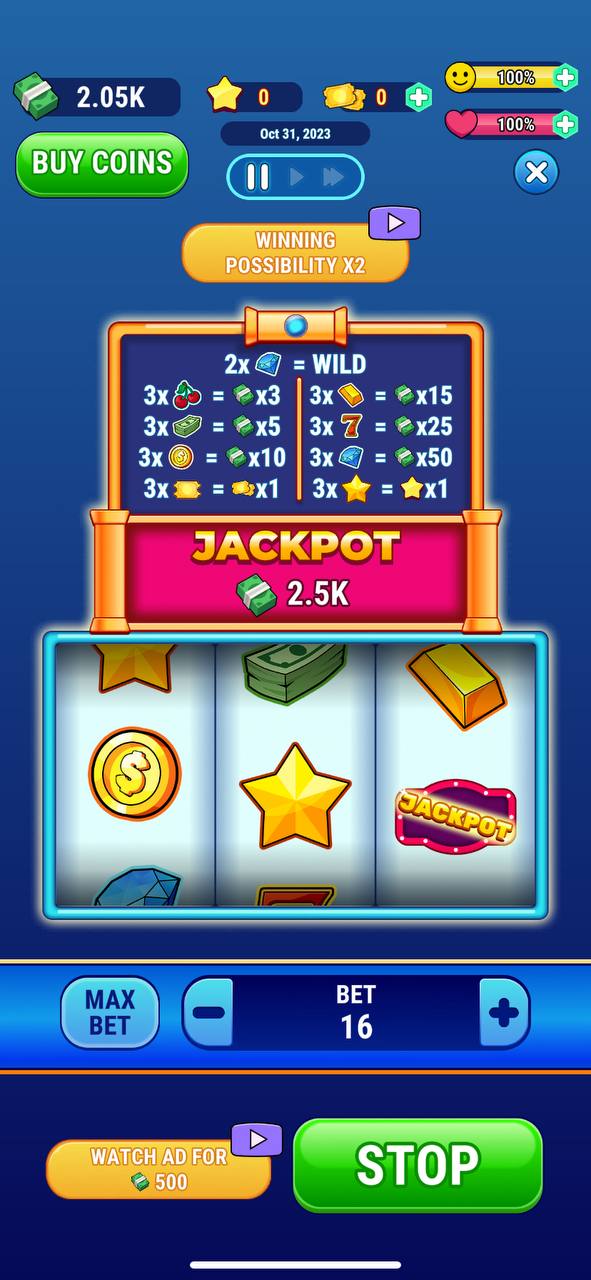 Tycoon Business Simulator
It's a business sim that lets you try to rule your own company. This game is all about strategies and quick decisions that affect the plot drastically. It might feel overwhelming at first, but that's what makes this one realistic and fun.
Here, you'll get to become an entrepreneur and try to develop your business whatever it takes. The game covers a realistic world map and even covers some of the companies that exist in real life. There are all kinds of companies there: banks, mines, stores, and much more.
You'll get to buy gold, cash, diamonds, and whatever else is needed. The investment part is included as well, so you can try yourself in that field too. You'll even get to invest your money in sports teams and transportation lines if needed.
Of course, you'll also get to do your research and maybe find some hidden gems that are worth investing in. There are also tons of business challenges and competitions for you to participate in to keep the game interesting. You can also play with folks in multiplayer, and it won't cost you a dime.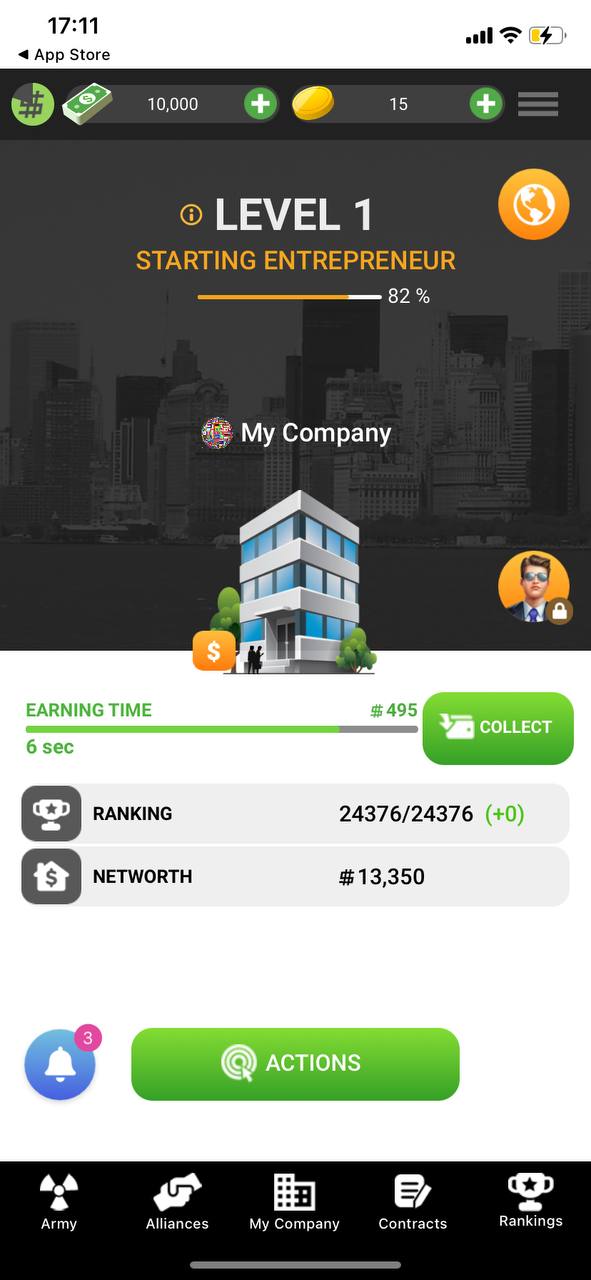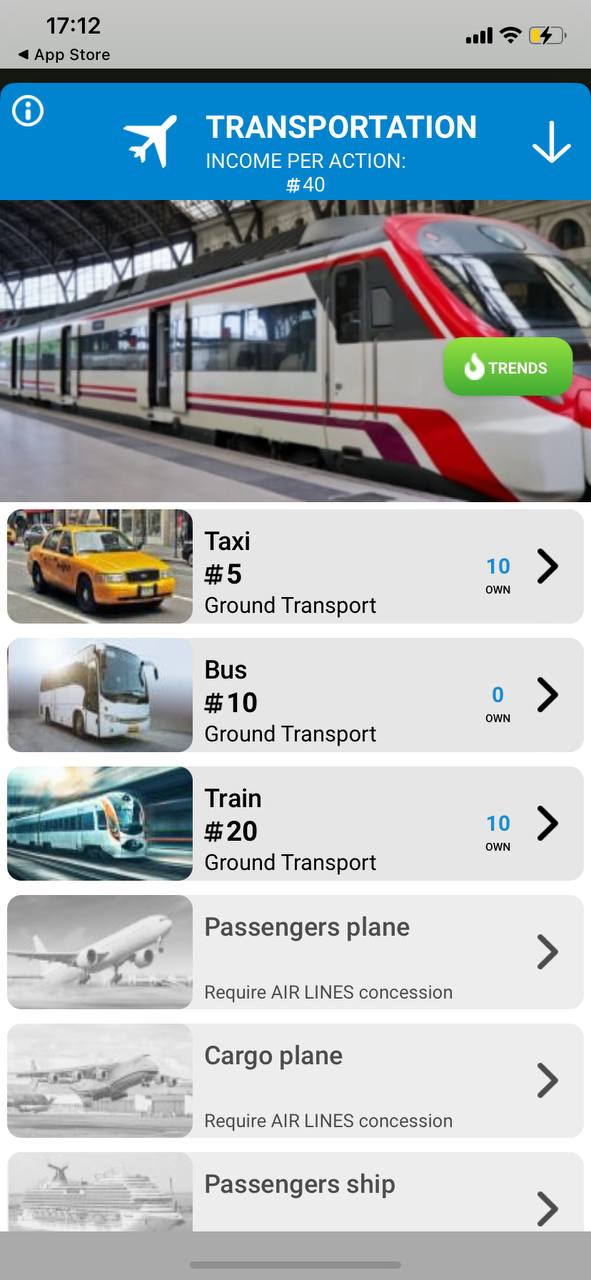 Check also: 7 Best Shopkeeper Games
Rat Race 2
This one is here to test your business strategy skills. It covers all the aspects of running a business, including the ones you wouldn't want to deal with. You'll get to control the cash flow, pay expenses, pay off the loans, invest, and all that.
The game claims to prepare you for the actual money problems you can face in the real world. Does it really work like that? Well, it kinda is. You'll get familiar with some situations you may face, but you should use this game as a base for making real-life financial decisions. It's just a game after all.
The game covers over 15 currencies, which is rather unique. The single mode covers over 20 lvls and each one lets you look at money from different perspectives. Plus, there are two modules you could try. One is about learning how to save, and the other one is about formulation plans and trying to get rich.
You'll get to try diverse financial strategies to see where they could lead you. There's also a multiplayer mode that lets you compete with folks or random users. As you go, you'll get to learn some tricks and tips on how to deal with money.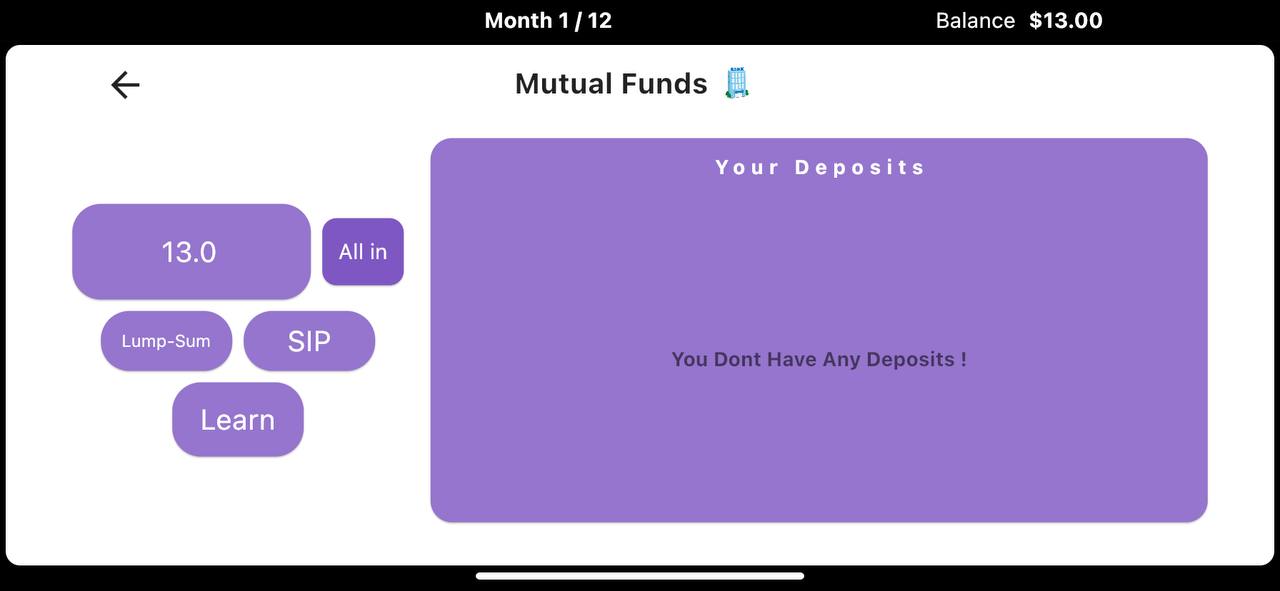 Money Clicker
Here's a fun game that lets you try to get rich. It's all about virtual investing and entrepreneurship. There are tons of ways for you to make money here, you can invest in real estate, buy shares, or even establish your own business.
If you're interested in real estate, start small by purchasing properties and earning cash from your tenants. As you grow your portfolio, you can eventually work your way up to buying world-famous skyscrapers and becoming a real estate mogul.
For those who are risk-takers, the stock market may be more your speed. Buy shares and try your luck at making a profit. If you purchase enough shares, you can even seize control and become the CEO of the company.
If you're feeling ambitious, why not establish your own business? You can hire employees, set salaries, eliminate competition, and all that. You can even dive into the marketing game and research the market to see what it needs. With time, you'll get to upgrade factories and open new departments. You can also compare your progress against other users online.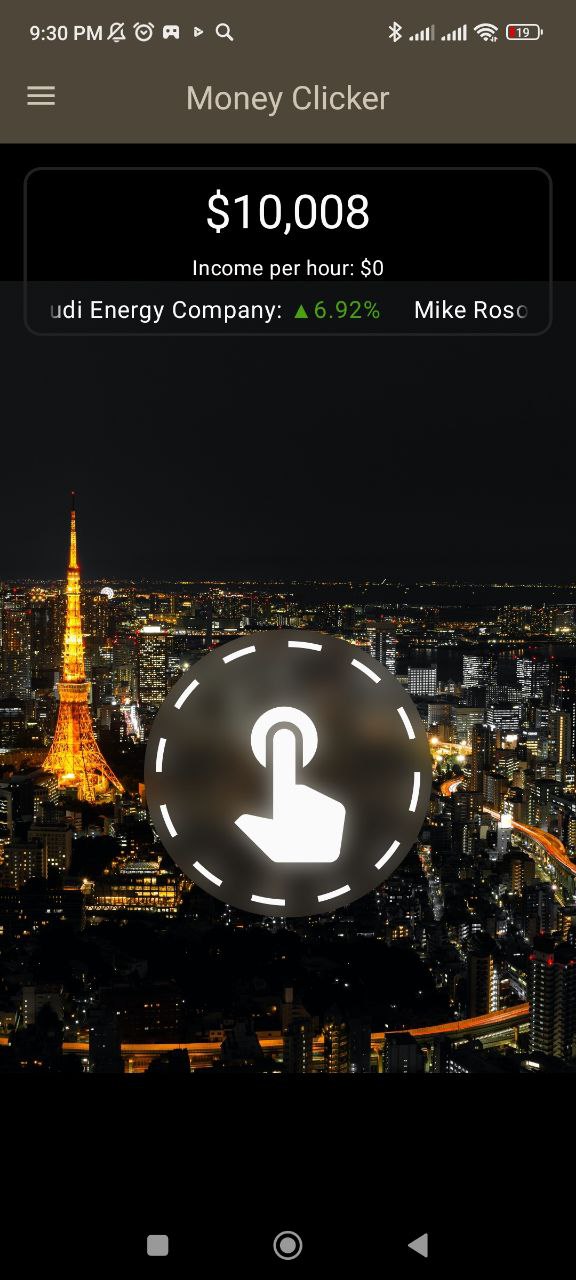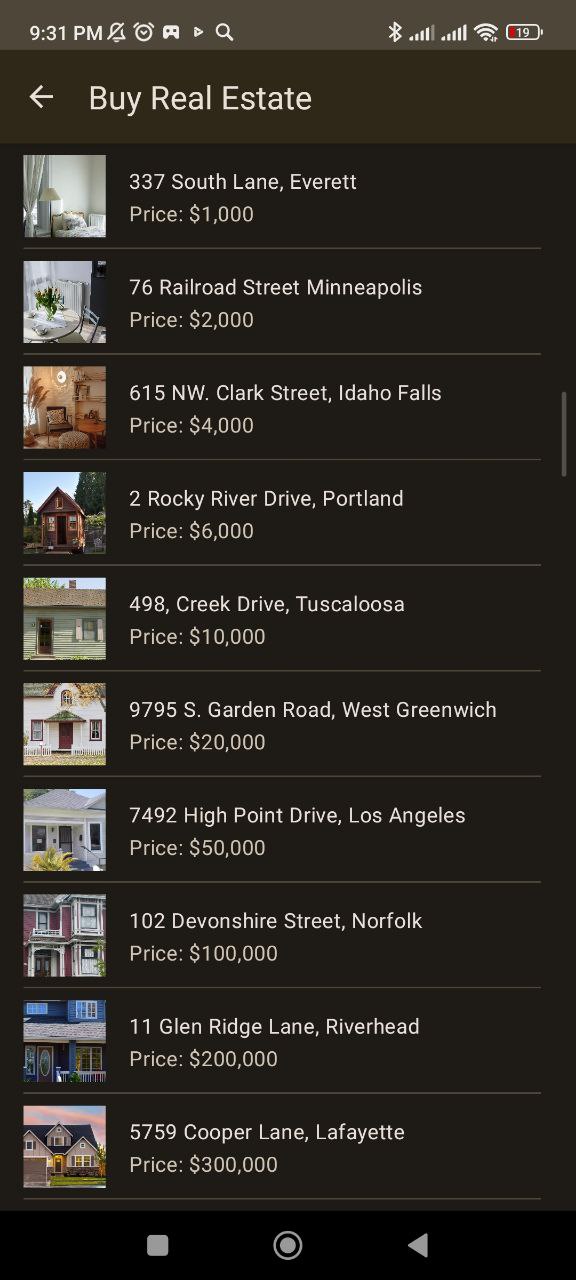 Stakeholder
This one is a gem for those who dream of building a financial empire. You'll get to buy shares in promising startups to earn dividends, merge companies, and increase your capital in all the other ways.
It will take time and effort, but eventually, you'll get to open up new districts and grow companies you own. You'll be involved in all aspects from production to marketing, too. It's your job to improve the process and invest in ads that will attract more clients. And don't worry, if you'll do things the smart way everything will pay out.
The game even has an educational aspect to it. It teaches you about fundamental analysis and the basics of share investment. Its world has its own news and events that will affect the investment, and you'll learn to read those and use them to make decisions.
Plus, it covers some of the real-world companies, so you can learn from things you're already familiar with. Of course, you should not use it as a guide on how to invest in real life, the game doesn't give any claims on that.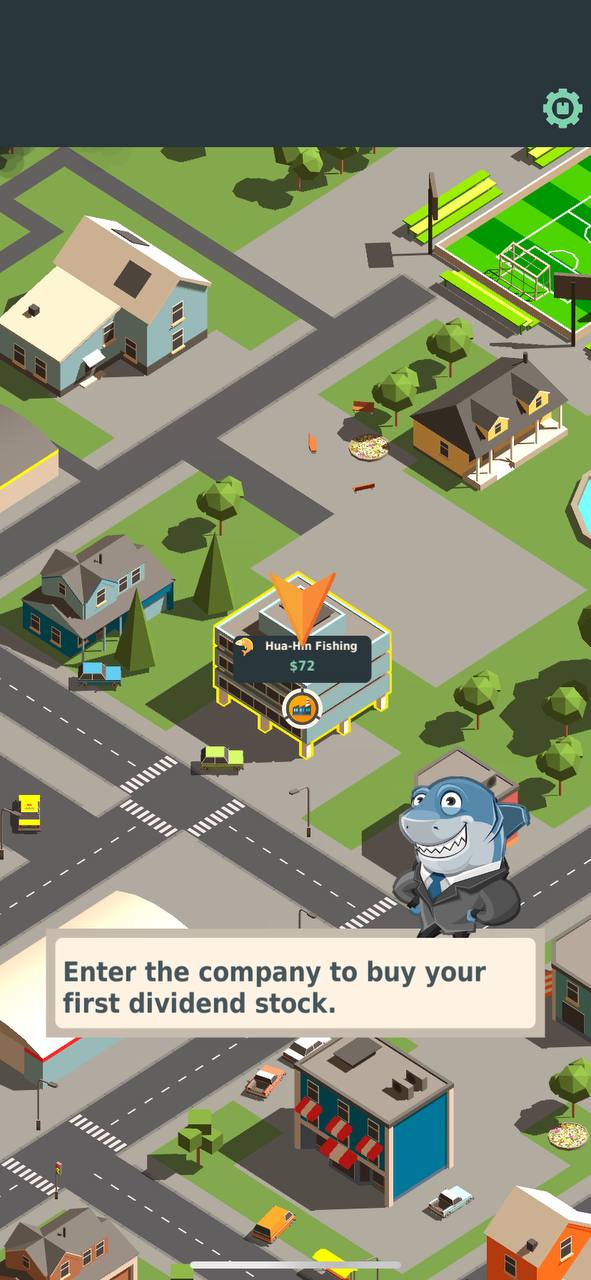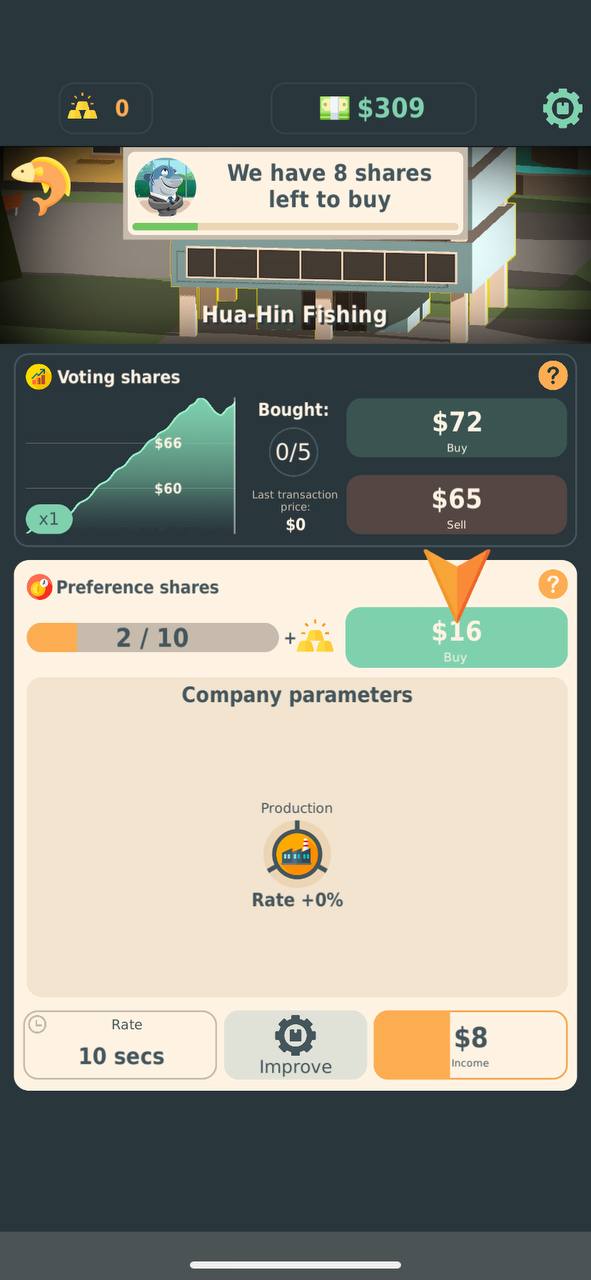 Stock Market Simulator
If you like the concept of investing and wannd try it out without any real risks, this game is right up your alley. It gives you $100K to invest in whatever you want: oil, gold, stocks, and all that. Will you be able to profit from it or will everything be lost in a few days? Guess you're about to find out.
The game lets you test your trading skills and the more you play, the easier it will become to recognize patterns and make smarter decisions. It will also give you tips on how to deal with investment, so you'll actually get to learn smth while playing. It will teach you technical analysis and how real-life events may affect the market.
The thing that makes this one unique is the fact that it has real-time price updates. It will change almost every second, just like in real life. You might be surprised, but most of the similar games update their prices daily.
And if you do your best while competing with others, this game lets you do that too. Feel free to join weekly events and see how well you do compared to others.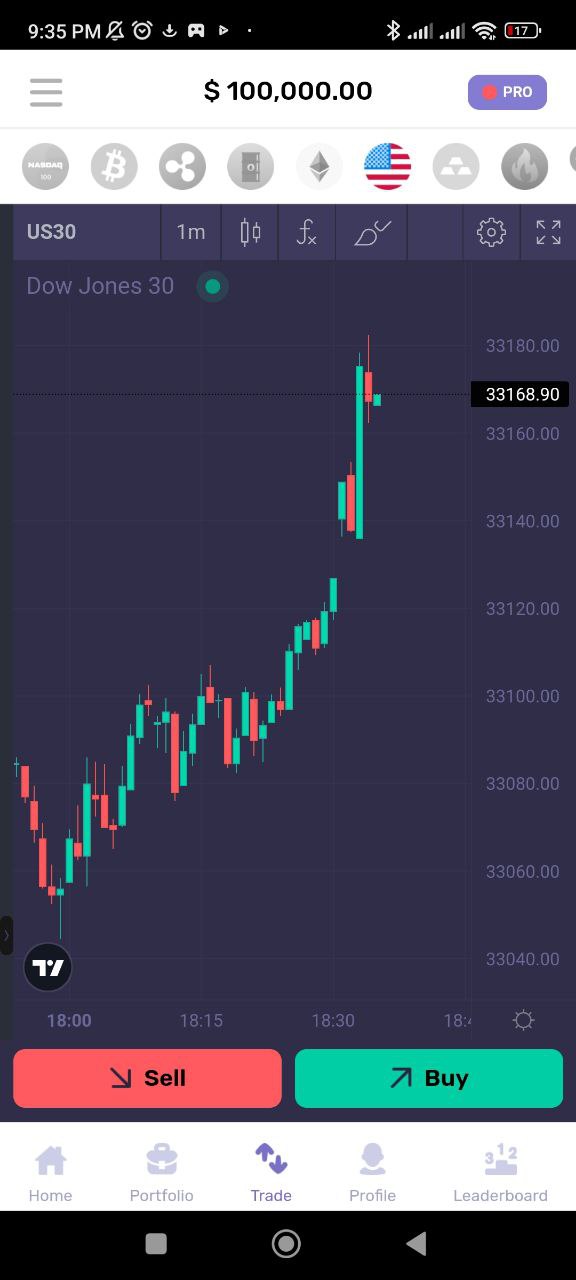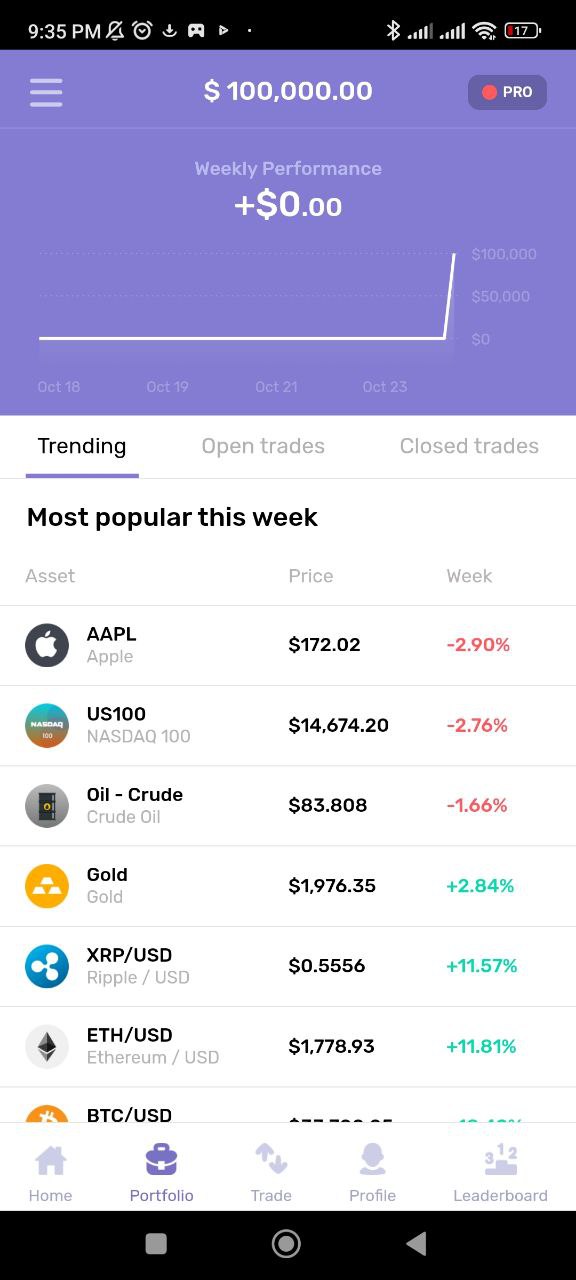 You may also check: 7 Best Office Simulator Games
Money Wise Game
Lastly, we have a sim game that lets you learn how to deal with finances. Here, you'll need to make quick (yet smart) decisions that will have lasting consequences. The game puts you in the place of a high-schooler who needs to get through his senior year.
You'll need to avoid scams and pay off the loan you've just gotten. It's all about forming smart money habits and trying to understand how to manage finances to make them work for you. It's a story-based sim, so it's not all about money. Is it a good or a bad thing? Well, depends on what your prefs are.
You'll get to work a part-time job and try to avoid tricky loans and deals that won't get you anywhere good. You also have a hobby aka soccer, and you'll need all your time-management skills to do all that. The choices to make will get more difficult with each episode, and each one will drastically affect the plot.