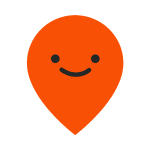 An application that does not map the motion in real time but covers 1700 cities worldwide, 79 countries and 44 languages (including Russian) – is Moovit. It can be safely called a find for a tourist and is positioned as the ideal guide for those wishing to get out of unknown distances.
This application monitors the congestion of roads and the arrival of various modes of transport. This feature allows you to optimize the desired route and reduce the time to overcome it. The application constantly interacts with the GPS module of your device and gives detailed information about the location. The program integrates walking and cycling routes in many cities. Among the advantages, there is also the fact that the tool works in cities not only in the US but also in Europe and Russia.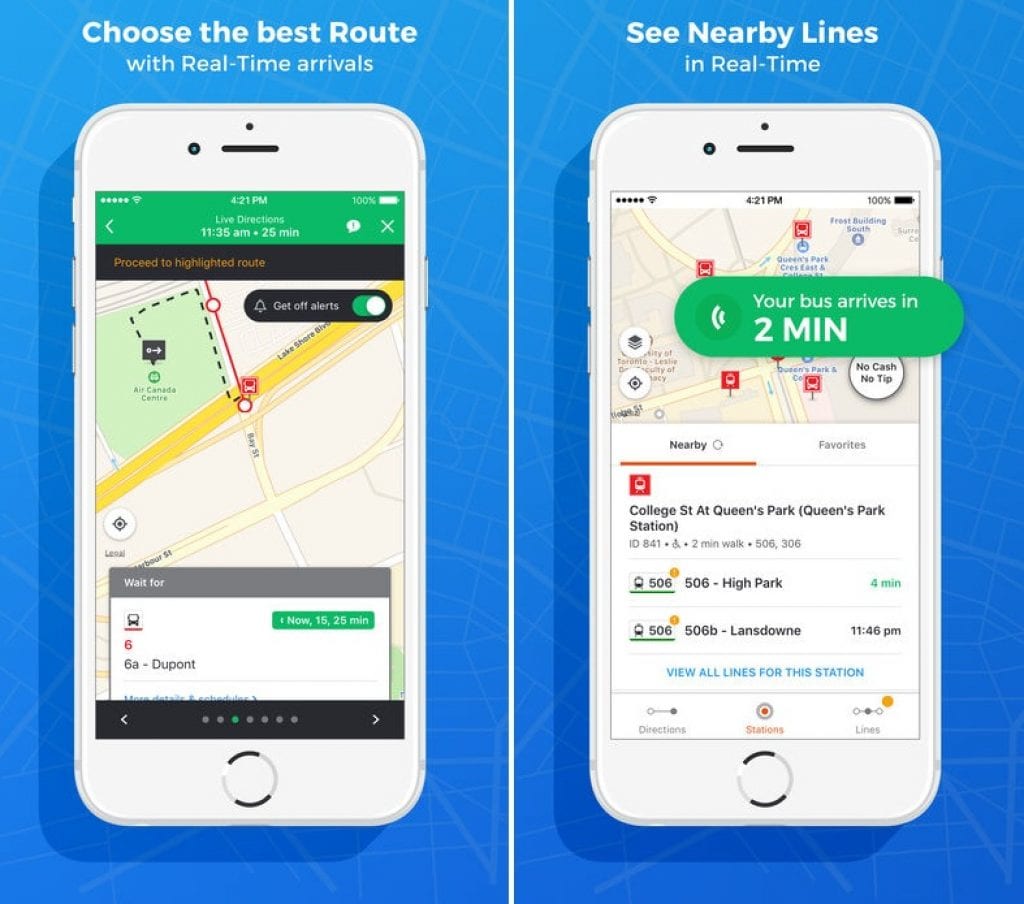 To successfully build the route, you need only two parameters: the current location and the destination. Everything else Moovit will do itself. The optimal combination of various types of public transport and clearly plotting the route on the built-in map – all these will bring the user out from anywhere. In additional settings, the user is also allowed to select the preferred modes of transport.
The database is maintained by the users themselves. This fact contributes to the very rapid development of the application and the growing popularity. The distribution model is completely free, there is no question of additional investments. The built-in system of raising the level at the same time plays the role of fashionable now gaming and allows to guarantee the reliability of the route. Moreover, in civilized countries and not alien to high-tech cities, Moovit also displays a timetable for each route, including the near arrival time.
Moovit is a useful service that will suit both the inhabitants of large cities and lovers of interesting travel.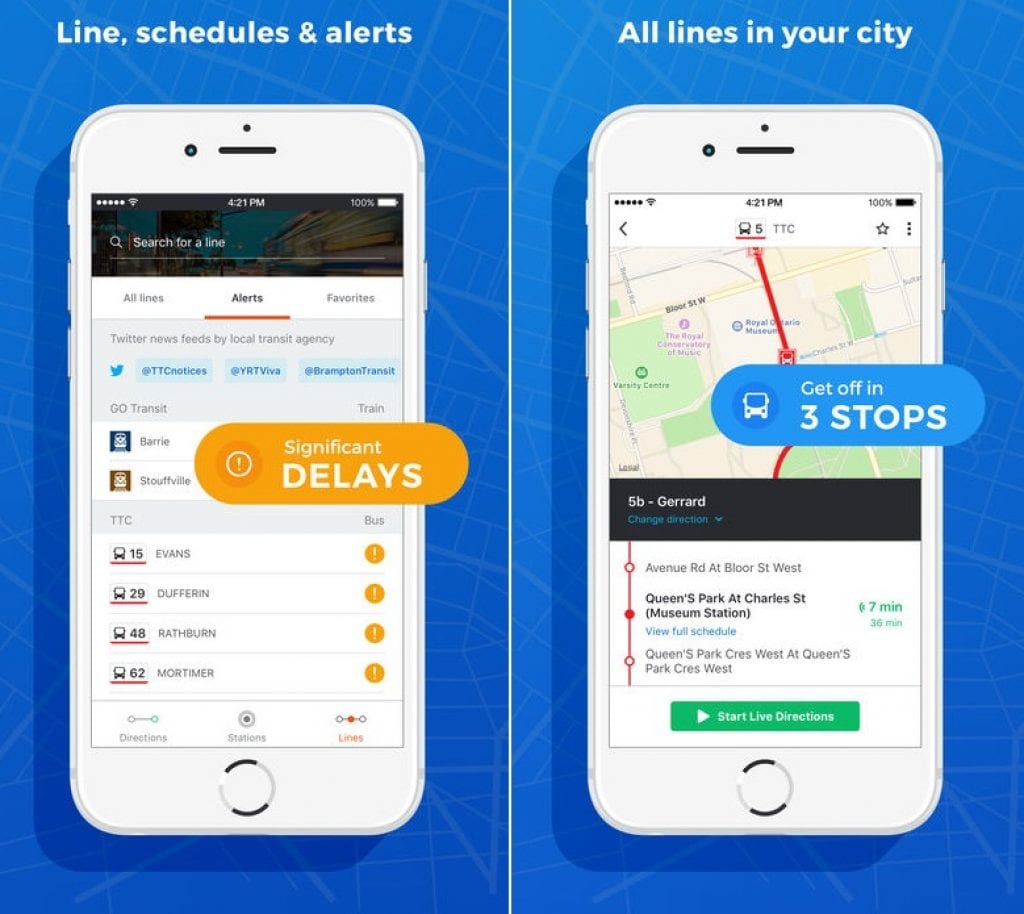 Check also 15 Best GPS Apps for iPhone & iPad