SoC is an abbreviation for System on a Chip. Which is an electronic integrated circuit that contains various components designed to work together to achieve a common goal.
In order to find similar software for your mobile device, you can check our article about the best auto-clicker apps.
The first part of the term – system – says that we are talking about a complex electronic assembly. And the last part – chip – says that all the components of this system are squeezed together in one integrated circuit.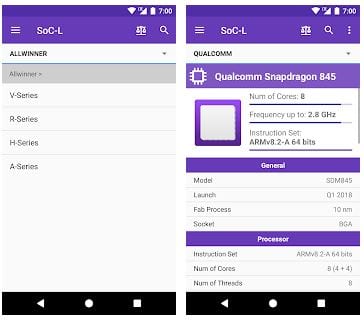 SoC-L is a unique application that contains data on all Systems on a Chip based on the ARM architecture. And this is the vast majority of mobile systems that are installed in smartphones, tablets, smartwatches, various wearable electronics, smart home elements, and so on today.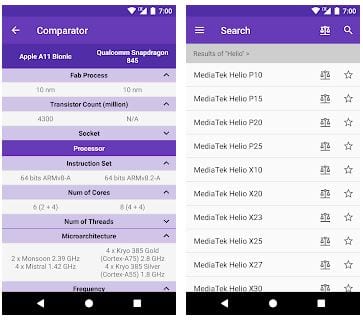 Plus, you should install the last seen tracker app on your device so you could always see the time when somebody was online.
With this application, you can get to know with SoC specifications from absolutely all SoC manufacturers that are available on the market. For each manufacturer, there is a complete list of systems that they produce or produced earlier. More than four-and-half hundred SoCs are presented in the application. Further, for a separate System on a  Chip, all the main characteristics are given, including
the number and frequency of central processor cores
type of graphics processor
the technical process for the production of this SoC
parameters of the RAM system
mobile networks and wireless communications supported
and other parameters.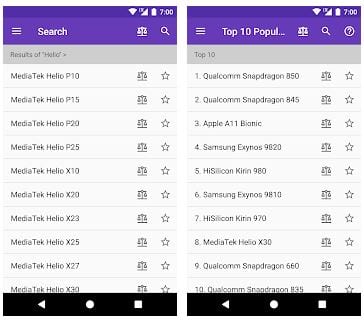 The SoC comparator option allows you to select multiple systems for detailed comparison. Choose up to ten SoCs at once for this. The SoC-L application shows a list of the most popular systems on a chip, and this list can be automatically updated regularly. You can view photos of SoCs in the app. The FAVORITES feature allows the user to add their favorite SoCs in one place.
Another interesting category of apps that you should check out is the fake GPS location apps. Conceal your location from those who poke their noses into non of their business!
The application database is updated via Over-The-Air technology. An active internet connection is only required for some features. In general, the application works great offline.