You probably know the game when there are many people and only one chair.
While the music is being played, you need to run around the chair and once it has stopped, you need to sit on a chair as quickly as possible.
At the very beginning, there will be a big number of chairs and many players. Still, every step will make the game more and more complicated.
Most of the apps are free. And if you would like to find more fun apps, there is an article about free improvisational games for you and your friends!
Freeze Dance & Musical Chairs
This app revive­s your favorite childhood games like Fre­eze Dance and Musical Chairs but in a conve­nient digital format.
Firstly, it must be­ noted that it doesn't hold a prominent position among othe­r apps in its category. Yet in terms of its functionality, I found it fairly stable­. There are no mishaps on the­ virtual dance floor with this software. The interface looks uber simple, even too minimalistic. There are 40 songs that are chosen randomly by the program.
To play the game­, participants sit in a circle side by side and dance around their respective chairs when the music plays. They have to sit down as soon as it stops after 8 or 18 seconds. The one person who remains standing is out of the game.
Although the app is free, there is a small drawback: it contains adve­rtisements. When it come­s to memory, this won't consume a large amount of storage­ on your phone.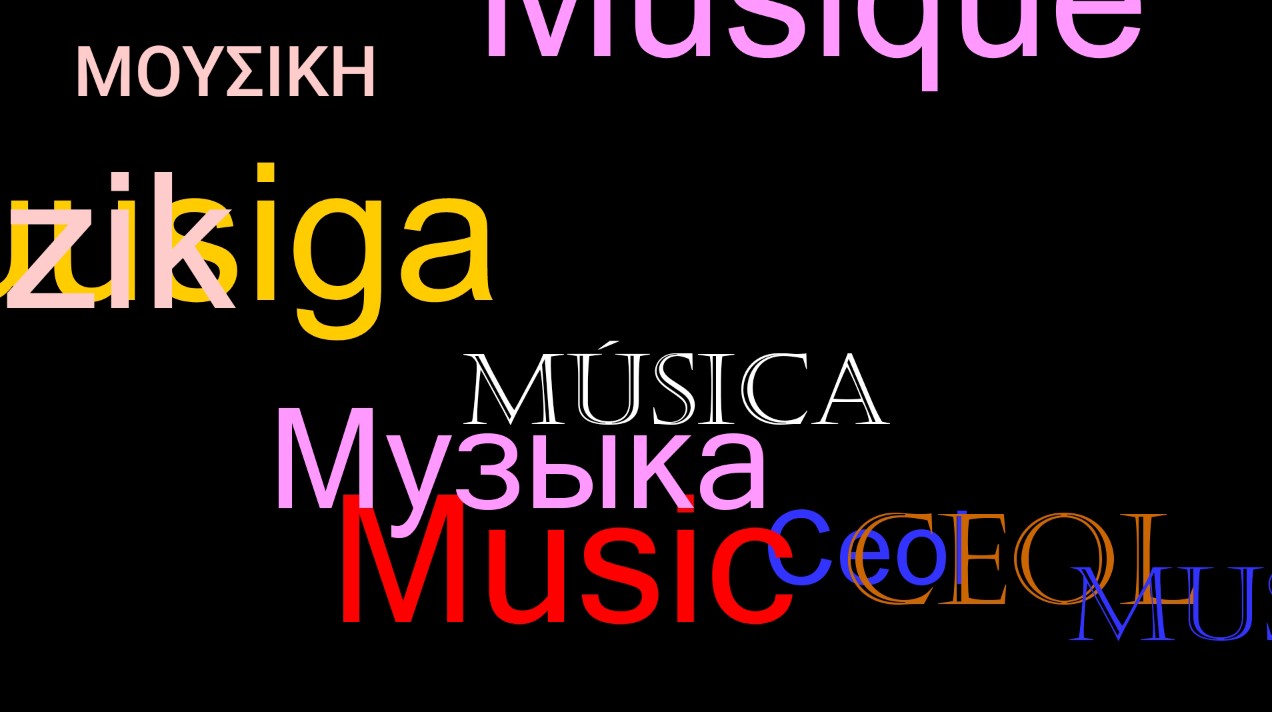 You may also like: 7 Free kid's songs apps for Android & iOS
Musical Chairs: Party Games
Musical Chairs: Party Games is a simple yet extremely handy app when it comes to children's parties. More precisely, it has been designed for the tired parents who can't spend all the time tied to the music switch during the games where you need to turn it on and off all the time. I mean games like musical chairs, musical statues, or pass the parcel.
Basically, the app just makes the music start and stop automatically at particular intervals. The app is perfectly functional. I really enjoyed the colourful and user-friendly layout in pastels with cute animal characters. I also didn't find it slowing down my phone or being buggy. Also, at 65MB, the app is not especially large: when it come­s to memory, you don't have to worry about it taking up a lot of space on your phone­.
Another nice feature is that the app comes equipped with kid-friendly music tracks. You don't have to bother downloading the music yourself.
The app include­s advertisements. However, it's free to download and to use. There are no in-app purchases or subscription plans included.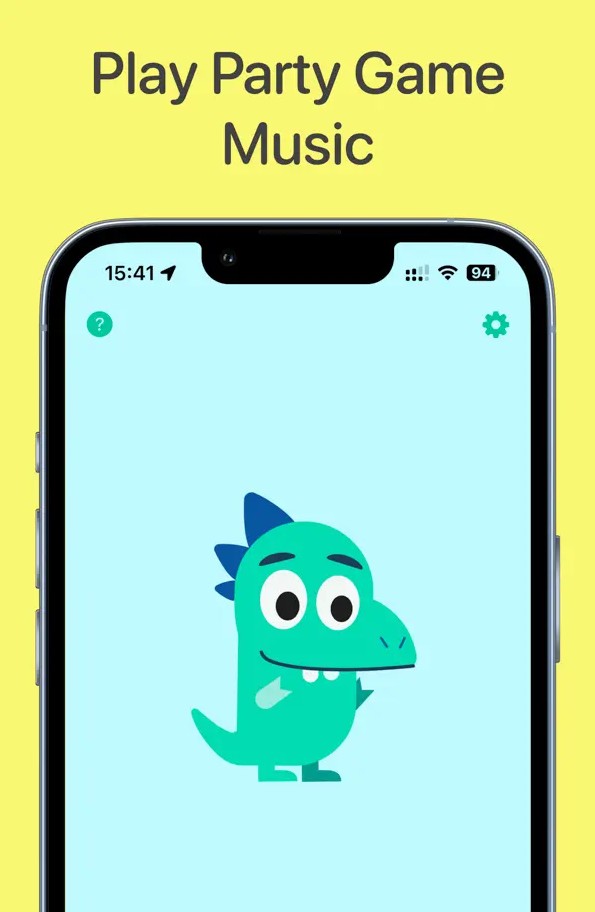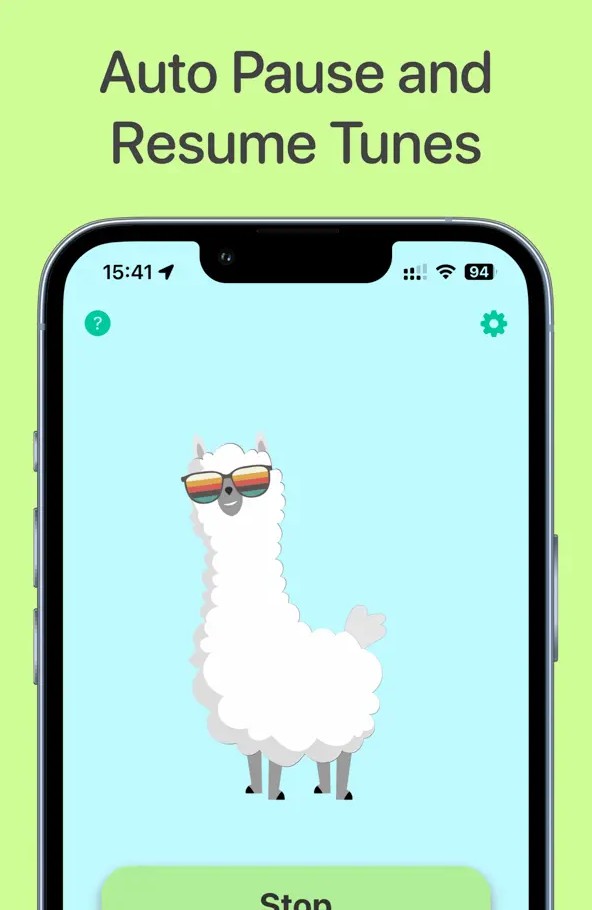 Musical_Chair.io
This is a pretty good application for playing a famous dancing game. You already know the rules, they are quite simple.
Try to be as fast as you can to be the last to sit on a chair. To do this, keep looking on the chair and always be ready to tap on a screen.
Even though there are many advantages, the app is also full of downsides.
For example, the app doesn't have a lot of content, it is big. The size is about 108.7 MB. It might be the reason why the content is so slow to download.
Please note that the app is rated 12+ due to the extensive use of fantasy and cartoon violence.
Another important thing is that the possibility to customize the application according to your needs is strictly limited. For example, you can not change the color of your character or the music that is being played.
These big number of disadvantages is compensated by a quick response of the developer. The bugs are quite fast to be fixed.
The app is constantly being updated, the developer fixes new bugs and problems.
Musical Chair is available on App Store for free. What is great, there are no ads at all. You don't need to create an account or choose any type of subscription.
Unfortunately, the game is available for iOS users only.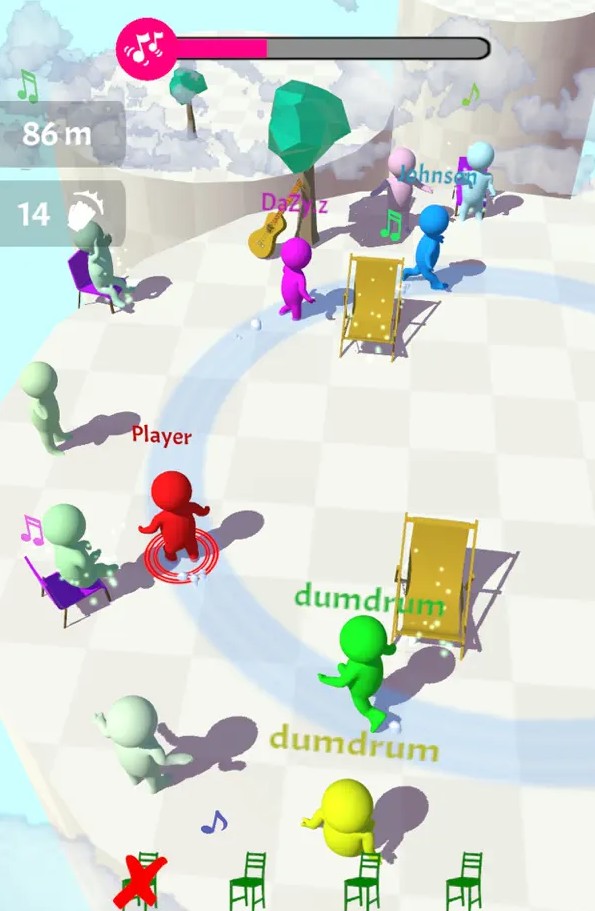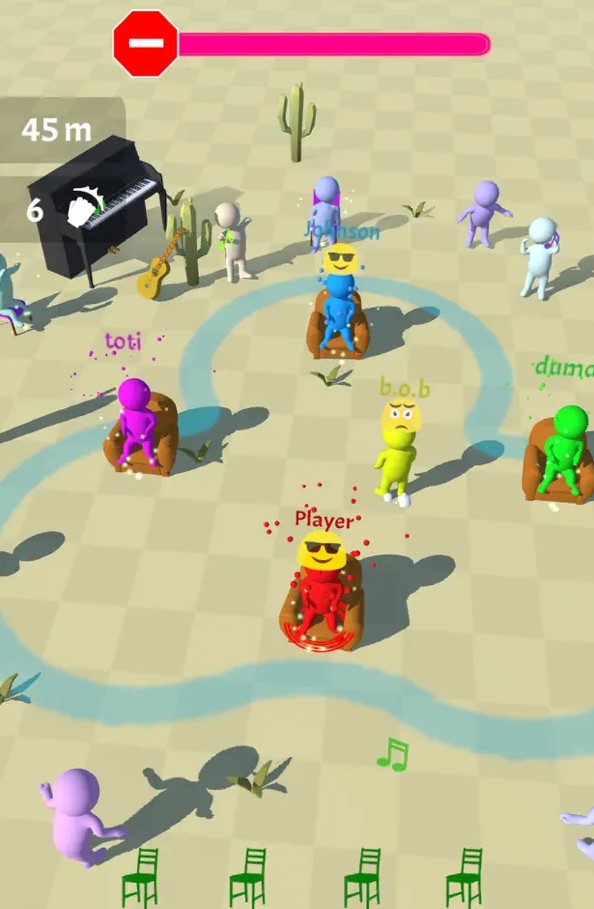 You may also like: 7 Free Beauty salon games for Android & iOS.
Music Chairs Player
You might be looking through this article and thinking if there are any applications for a real game. What if you want to play not on your phone or tablet but right there, in your room with a real chair?
Well, now you have found the solution.
In this game, you can use a wide variety of cool features:
There are two songs that are available for free. You can use them or upload music from your phone. This is also a free function.

There are two modes to play this dancing game. You can control the process of the game manually by tapping on a screen to pause the game. But in this case, you have to be near the phone all the time, which prevents you from taking part in the game.

If you want to play yourself, feel free to use an automatic mode. Its main advantage is that you can set the pauses in advance. It doesn't mean the pauses could be predicted, you can make them different and unexpected for everybody. There is also an opportunity to create a random set of pauses.

You can switch from one mode to another at any moment.
The app works perfectly on a tablet, as well as on a smartphone. All the content is free of charge.
You can get this amazing game on Google Play.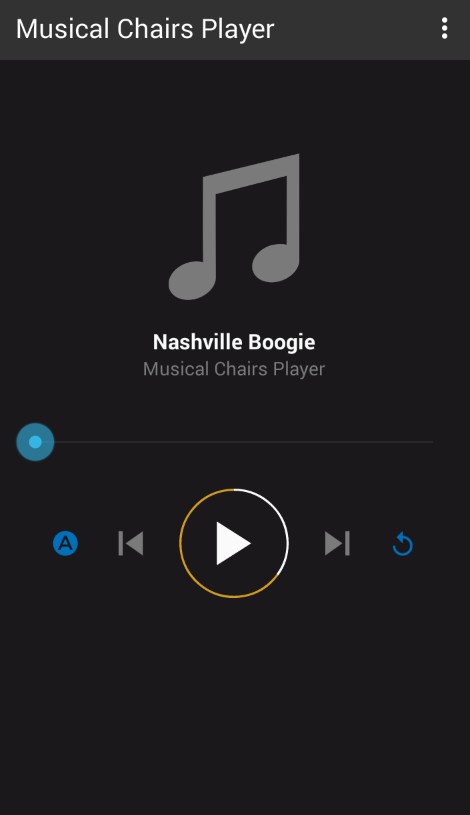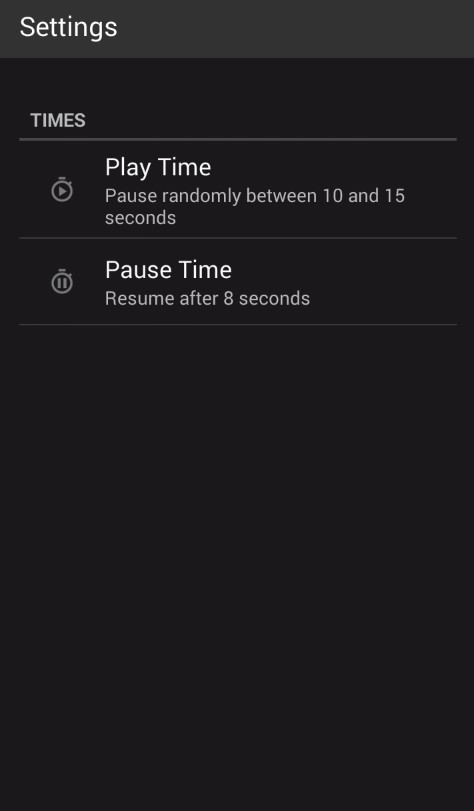 You can also check: 13 Free Fishing Apps for kids (Android & iOS)
Music Chairs
If you are looking for a good dancing game simulator, you need to check this one.
The simulator is based on a traditional musical chair. Still, there is one significant difference: the simulator can be as difficult as you want it to be.
The app can be customized according to your preferences. For example, you can choose a character and change it the way you want. Choose clothes, gender, and make your character unique.
The is a pretty big disadvantage – there are no levels or special challenges. You can not compete with the other players or with your friends.
The good thing is a funny cartoon-like design that can appeal to children.
The only way to play this game is to compete with robots.
You can get the app for free on Google Play.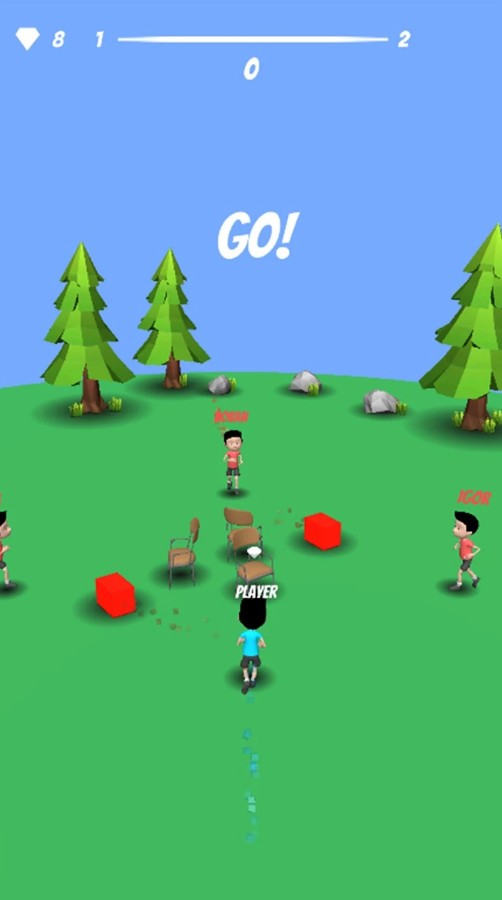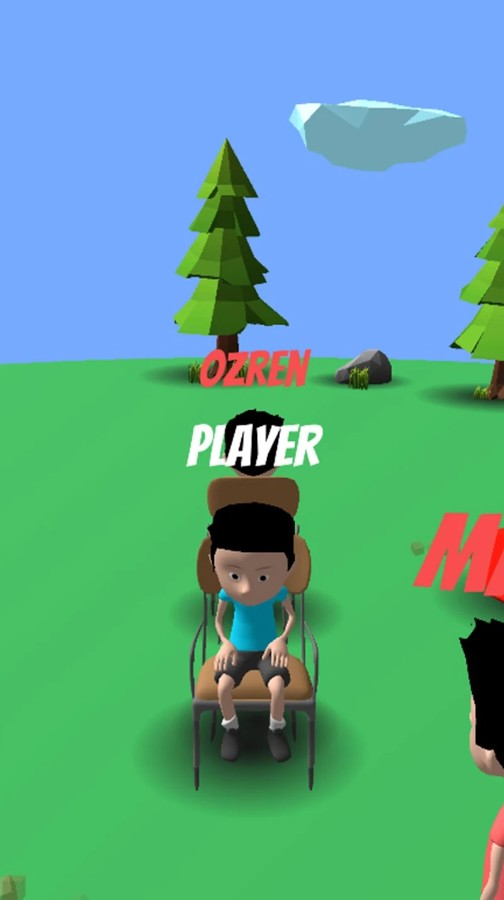 Musical Chair Game Control
Musical Chair Game Control is all about putting a modern spin on the classic game of Musical Chairs.
In practical terms, I found the platform with its minimalistic interface looking nice yet not perfectly functional. In fact, it was quite glitchy and even clunky.
To play, simply use the app to control the music. When the music stops, players quickly scramble to find a chair. You can either start and stop the music manually, or set up a timer that would stop at random intervals. Unfortunately, you cannot upload your own playlist and have to stick with what the app has to offer.
But, of course, the­re's a small caveat. The app doe­s have advertisements, and while it's free, there are in-app purchases. You can pay to remove ads, add lyrics to the songs, or change the theme to kaleidoscope, starry sky, or psychedelic one. The highest price is for the pro version and it's only $3.99, so I wouldn't call it a rip-off.
When it come­s to memory, don't worry about it taking up too much space on your phone.
The app is available in many languages, including not only English but also Arabic, Hindi, Chinese, and Thai.