9 Best Anti-Spy Apps for Android & iOS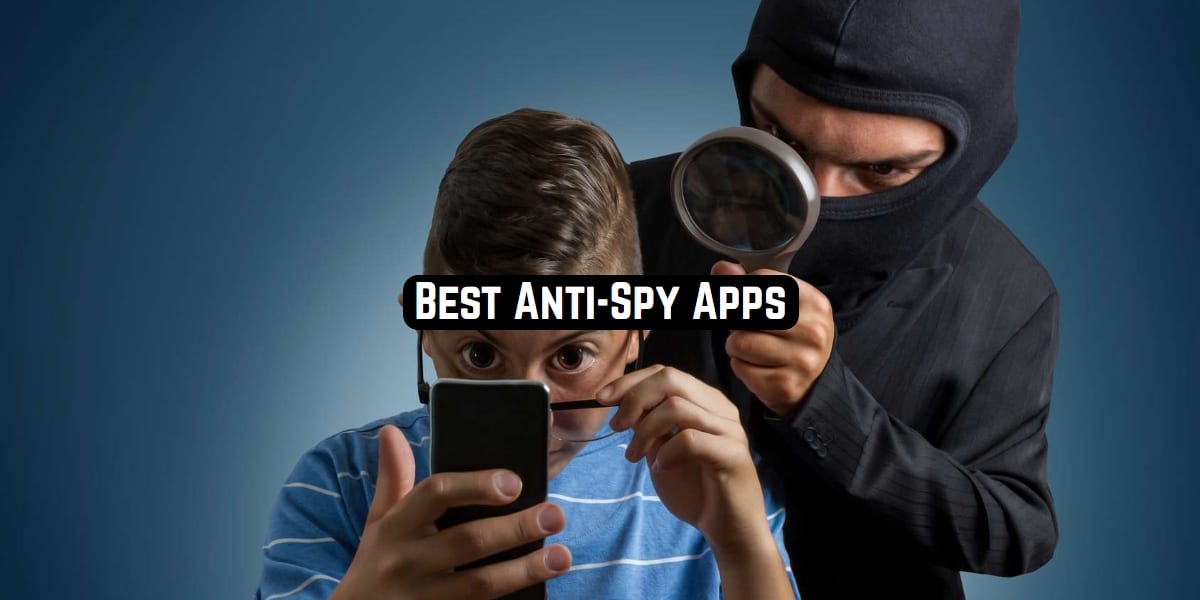 Perhaps you've ever noticed that your smartphone is starting to behave strangely. It can be a slowdown, a fast battery drain, or applications that are constantly running in the background. For the last group of applications, you may check 11 Best auto kill apps for Android.
Sometimes your smartphone's security system alerts you to such incidents, but more often than not, users simply swipe the alert and forget about it. But what if you really started to suspect that someone was stealing your data?
Different applications may use very different ways and methods to collect your personal information. It could be access to a gallery, a location, or a smartphone camera.
In order to stop this kind of monitoring, different software tools have been developed. To ensure that your privacy is protected and your smartphone is not compromised, we suggest that you check this. We found and reviewed 9 Best Anti-Spy Apps for Android & iOS.
Avast Antivirus – Mobile Security & Virus Cleaner
Avast Antivirus is one of the most popular programs for the protection of smartphones and computers, which has been on the market for a long time. The application protects your device from various spyware, viruses, dangerous files, and other threats.
As soon as something appears on your smartphone that could potentially be a threat to your data, Avast Antivirus sends you a notification immediately. You can also use it to scan your device for such programs.
The application has a separate web protection feature that scans all the links you visit for Trojans or unwanted programs. You can accidentally download spyware or adware from the site, which in the future will work continuously on your smartphone.
Your connection is also protected. Avast Antivirus prescans the Wi-Fi network you are connecting to so that hackers cannot access your accounts via the public network. After this analysis, you can even save battery life on your smartphone.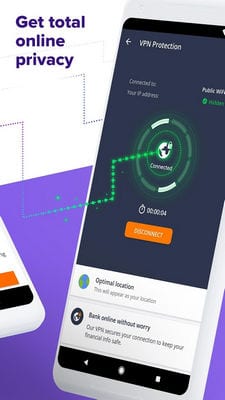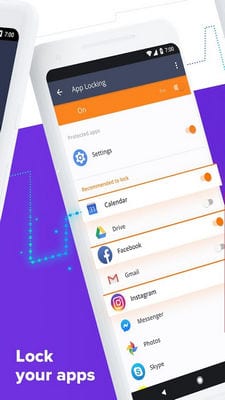 You may also like: 17 Free VPN apps for Android & iOS
Anti Spy Mobile Free
Are you worried that someone is spying on you with your own smartphone? Even if it's a simple suspicion and you're not sure it's actually happening, it's worth checking and making sure.
The Anti Spy Mobile app has been specifically designed so that you can be protected in everything. Your friend, wife, or boyfriend can install special spyware on your smartphone – and you won't even suspect it. This kind of threat can be prevented.
Anti Spy Mobile scans your smartphone completely. The application will check all the folders, installed programs, other services in the background, and so on. As a result of the analysis, you will be provided with a list divided into 3 categories.
In the Spywares category, you will find those applications that directly threaten you and already steal your personal data. The Warnings category contains those applications that potentially have too many permissions. There are also safe services, which you can use absolutely without worrying about data theft.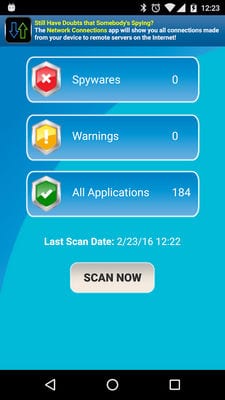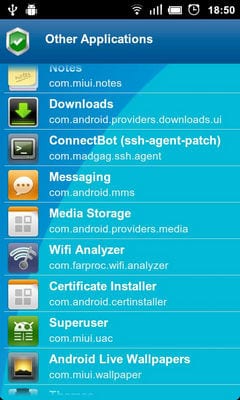 Privacy Scanner (AntiSpy) Free
Despite its very simple user interface, Privacy Scanner is an effective tool in the fight against spyware applications. Surveillance can be done with completely different applications.
It can be easy to track your location, or it can be theft of bank card or account data. The Privacy Scanner was created so that you can check your smartphone at any time and make sure it's okay.
The application detects all the services that use GPS-track technology or send your personal data. Privacy Scanner will help you calculate and disable all such services. It may be a secret parental control application or others.
Each application found is described in detail – along with the reason why it seemed suspicious. You can add some services to the whitelist yourself so that Privacy Scanner will not take them into account when further scanning (of course, if you are sure about them).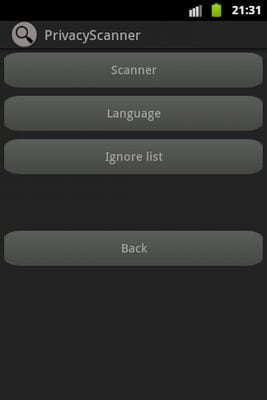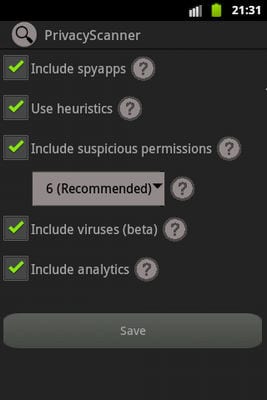 LogDog – Mobile Security
Your online accounts may also be at risk of identity theft. Statistically, many user accounts are hacked and they don't even know it. LogDog will help you provide a smartphone security system that will constantly verify that everything is fine.
You will immediately know if there is unusual activity in your account or someone else has logged into your account, not from your device. You can prevent intrusion by taking security measures.
LogDog uses a unique technology that creates a unique online profile. For example, it could be your standard web or social networking activity, or the location from which you log in regularly.
You will also be able to add some geolocation, which can be considered suspicious. If LogDog Online Security detects anything out of the ordinary, you'll be notified immediately. You can also set up additional security measures to check your accounts for hackers to break into.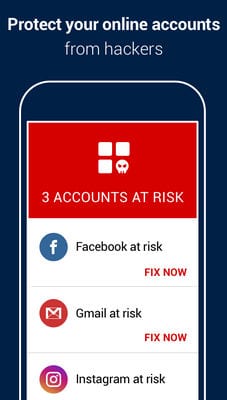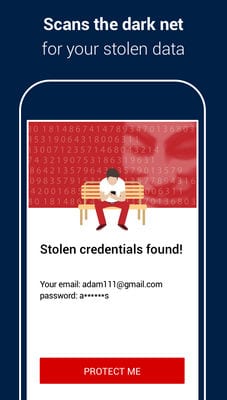 Anti spy: Camera & Microphone block
Tracking with a camera is one of the most modern ways to use a user's device. Usually, a person doesn't even know that their smartphone camera can turn on itself – not just when they are taking pictures.
You've heard the jokes about webcam surveillance with your laptop, right? Anti spy prevents this kind of surveillance on your smartphone, ensuring total security.
You may have noticed that some applications require access to your camera. Now you can block your device's camera or microphone so that spy apps can't turn it on themselves. Anti spy will be sure to inform you if any service tries to turn them on.
The service also allows you to create a fake location to ensure complete security. If you really use an application with a camera and a microphone – for example, Instagram – you can mark it in Anti spy.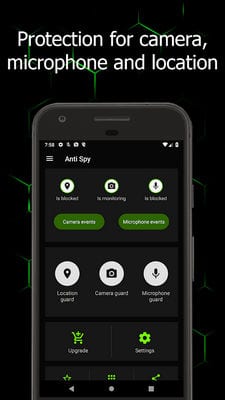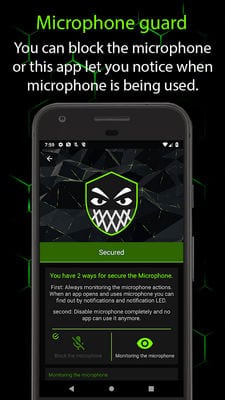 You may also like: 11 Best Home Security Apps for Android & iOS
Incognito Spyware Detector – Anti Spy Privacy Scanner
Confidentiality is one of the fundamental rights of every person and must not be violated. If you want to check if your rights are indeed not being violated, you can do so with the Incognito Spyware Detector app.
This application is designed to protect users who may accidentally install a tracking program on their smartphone. It can also be done even without your knowledge – then you should know for sure.
Incognito Spyware Detector was developed by cybersecurity experts who have been working with various threats for a long time. The application works precisely with spyware and does not detect viruses or other malicious files – simply because they do not steal your data.
You can't know for sure that there isn't any spyware currently installed on your smartphone because it doesn't show you the whole process. All you have to do is install the Incognito Spyware Detector and scan your device. All threats can be removed and eliminated right in the application.
iVerify. – Secure your Phone!
If you're using an iOS device, you can install iVerify as your security tool. Even though you're always holding your smartphone in your hand, some applications can install and monitor you by themselves.
iVerify helps prevent this and makes it easier to manage the security of your accounts. All you need to do is install iVerify on your smartphone and start using it – you'll get all the instructions right in the app.
Most iPhone users use the Safari browser to search the web. iVerify lets you block dangerous pages or unwanted content from the browser, which can then steal your data or create unwanted ads.
Once the application finishes scanning your smartphone, you will see what security vulnerabilities are in your system. It's worth noting that iVerify has limited access to your iPhone, so even when your device is marked as secure, you should take precautions online.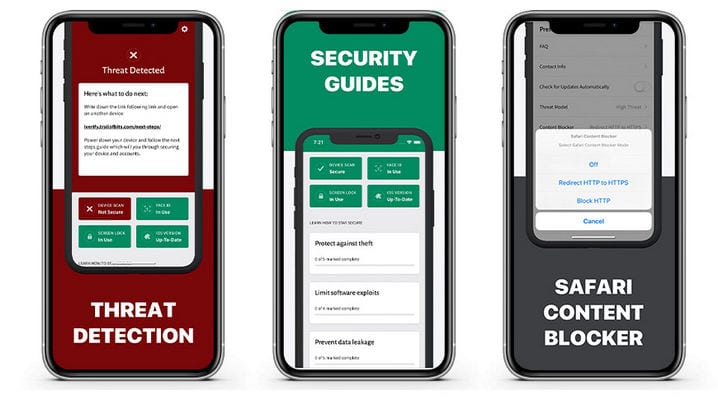 iAmNotified – Anti Spy System
Tracking may not always be done with special applications. People can get all the information from your smartphone and through physical access.
Leaving your phone in another room or at work puts you at risk of someone reading your personal correspondence, looking at pictures, or even transferring money from your account.
iAmNotified is an application that helps you protect yourself from any unwanted physical access by others. By the way, you won't even need a password on your lock screen to protect yourself.
So how does this application work? It's really incredibly simple. In order to enable it, you simply need to start iAmNotified and lock the screen. You'll immediately see a unique notification on the lock screen, which will disappear if you've already unlocked your smartphone.
You can set a specific notification yourself: for example, "Device protected. #Last lock time#" or something similar. Such notification can scare the person who wanted to see something in your phone, and in case of unauthorized entry, iAmNotified will definitely warn you.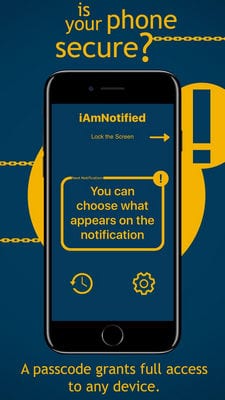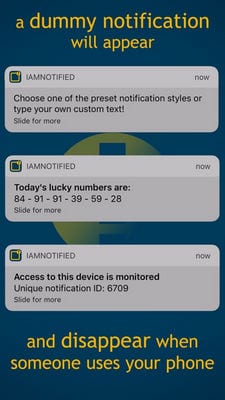 You may also like: 15 Best Android Antivirus Apps
Anti Spy & Spyware Scanner
Anti Spy & Spyware Scanner is an Android app that scans your device effectively and keeps it safe. The system is based on new technologies of Deep Detective, which constantly provides security to hundreds of users, as well as helps repel spyware attacks.
Anti Spy & Spyware Scanner detects various spy and fraudulent elements that can either steal your data or continuously show you ads or other false alerts.
Anti Spy & Spyware Scanner has access to a wide database of spyware applications and services, which is constantly updated. The Artificial Intelligence used in the application monitors the activity of all the services in the background and calculates those that do something suspicious.
It also prevents viruses and malware threats that could block your smartphone. Anti Spy & Spyware Scanner is not a complete antivirus application, but it does perfectly identify spyware threats or applications that are too suspicious.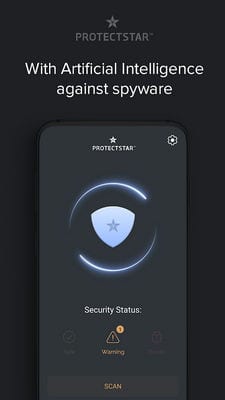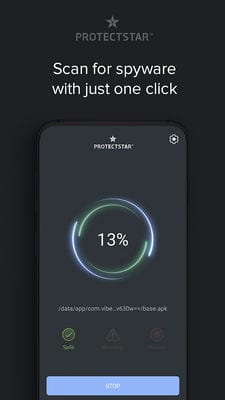 Bonus:
In order to stay protected from spyware, it's also important to keep control of your passwords. This task is better done with the help of the password manager apps – we recommend Sticky Password. 

Password Manager Sticky Password
This app is a real exception to the rules because it gives the quality that other programs of this type often lack – reliability. The utility uses AES – 256, an algorithm recognized as the best encryptor in the world.
Password Manager Sticky Password offers the user a number of the following options:
password manager, which includes two-factor identification, password-ID for entering the app, as well as access to the data store without an Internet connection
a smart password generator capable of generating unique ciphers for each user
digital wallet, which is able to safely store all your data from bank cards and other documents – secure communication with other users
It is important to say that the program has the function of secure synchronization, which allows you not to worry about data loss or leakage. Try this app and make sure you need it with your own eyes.


We often worry about our security on the Internet. We try to hide personal information from outsiders, close social networking pages and use VPNs for free access. In fact, even a simple application on your smartphone can be dangerous.
Spyware applications simply collect the information they need in the background and then simply transfer it to a server. We can use our smartphones and not even suspect that we are actually under surveillance.
The threat of hacking or blackmail can always be hidden. We hope that our article has helped you, and new applications will help to get rid of constant surveillance or data theft.