MyChat is a client/server chat program that works within a company network or over the Internet. The program allows users to quickly share messages or files in the corporate local networks. Firstly, we would like to mention that MyChat is a stable and reliable program, as it supports SSL encryption. Therefore, there is no need to worry about the information leak.
One of the best advantages there – MyChat works both online and offline. So, you can send files and messages without worrying about Internet connection loss. By the way, MyChat is available for multiple platforms – Windows, macOS, Linux, Android, iOS. Apart from sending messages, the application supports audio and video calls. Thus, you can keep in touch with your colleagues at any time, as all the calls are free.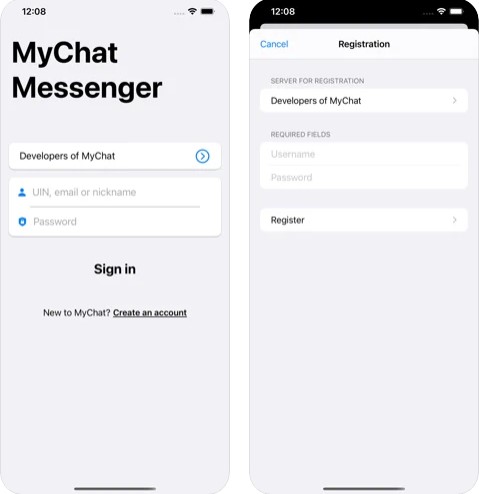 The entire message history is stored on the server, therefore users can check it at any time using a browser. The software operates as a traditional messenger. There are also integrated statuses ("online", "do not disturb") and states ("writes"/ "does not write"). Despite a great variety of functions, the app's interface is very simple to manage. Therefore, even novice users will quickly find out how everything works there.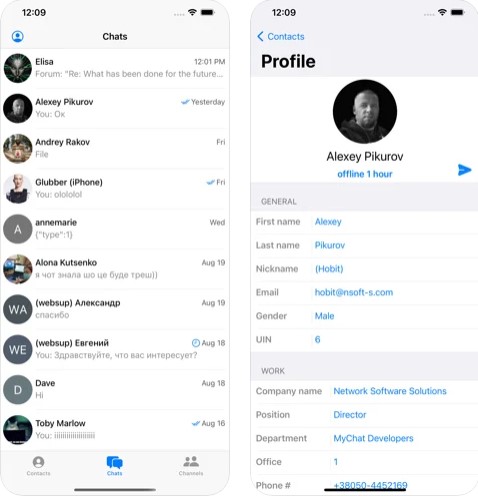 Moving on, MyChat supports the mechanism of bans to maintain order in the chats. Moreover, you can filter foul expressions on the server. As for the additional options, the program supports a plugin system, ignore lists, moderator mechanism, all kinds of blocking by IP addresses and MAC addresses, and so many other useful features. Besides, you can also integrate the app with Asterisk, MS Office, Active Directory, etc.
To sum up, MyChat is full of magnificent features. This is a must-have tool for all companies and organizations. So, we can surely say that this program will guarantee convenient and safe communication between coworkers. Highly recommended!