Flow Water is a great puzzle game that will make you think!
Press "Play" on the main screen to choose a level. You'll see three sections: "Classic," "Pools," and "Springs."
Each game mode has various difficulty levels. Each level itself has puzzles of the same complexity.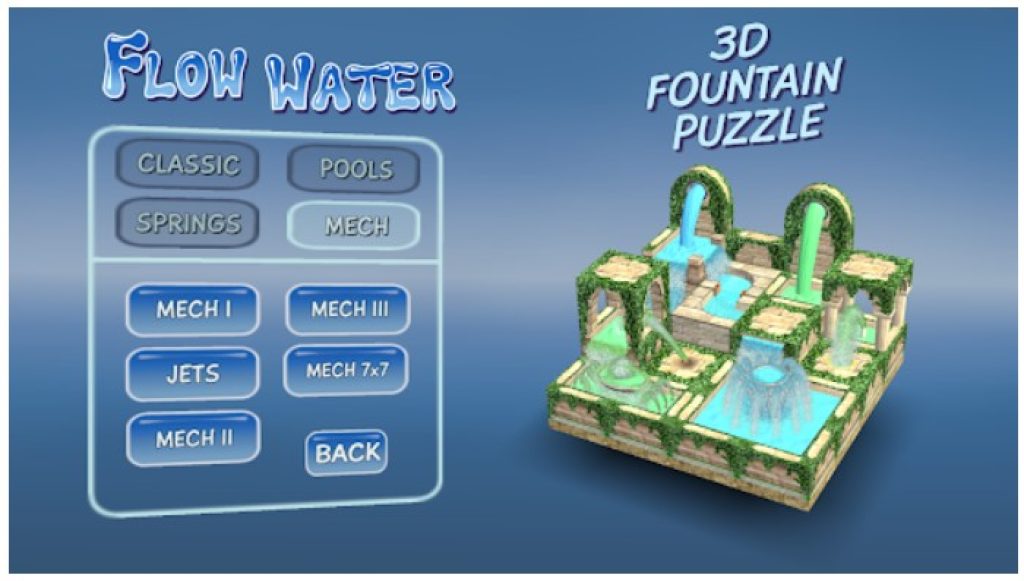 Try out "Classic" first! In this mode, the goal is to get the water flowing from a pipe to a fountain by building a path for it. You'll see parts of the path all over the screen, which you need to position in such a way that the water gets to the fountain.
To move a part, tap and hold it, then drag it to where you think it's supposed to be.
As you progress through the game, more obstacles will appear, so be prepared for that!
"Pools" is a little harder as there are pools that have holes in them and the water can flow only through them.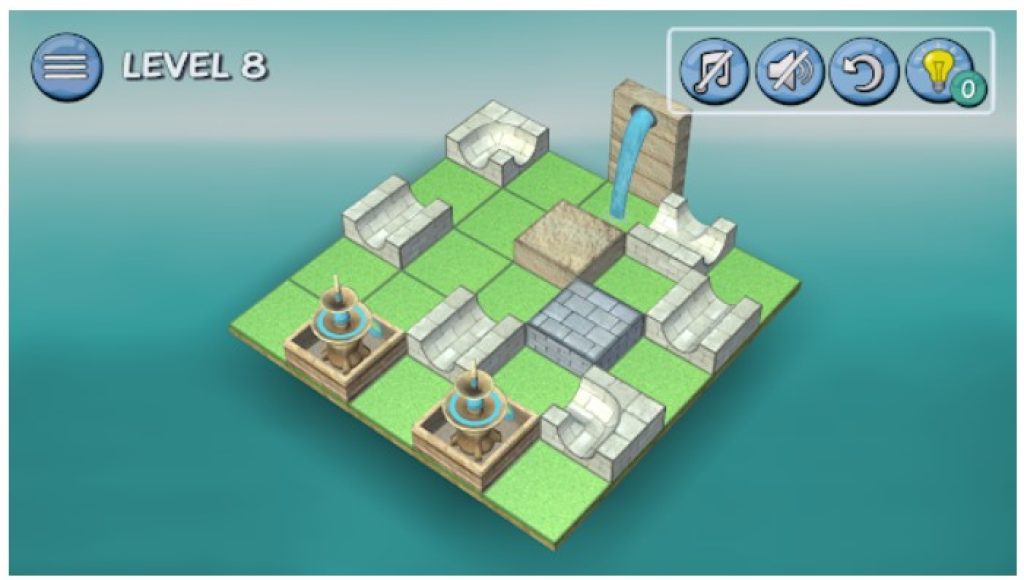 The "Spring" section has lots of cool features like obstacles and extra buttons. For instance, you can turn around the blocks from where the water is flowing by dragging a stone and dropping it on a button.
As you see, the game can get rather difficult. However, if you ever get stuck you can tap on the hint button on the top right corner of the screen.
There's sound and music that comes with the game, which you can permanently turn off by going to "Options" on the main menu. Or, temporarily turn the sounds off by tapping on the sound icons at the top when playing.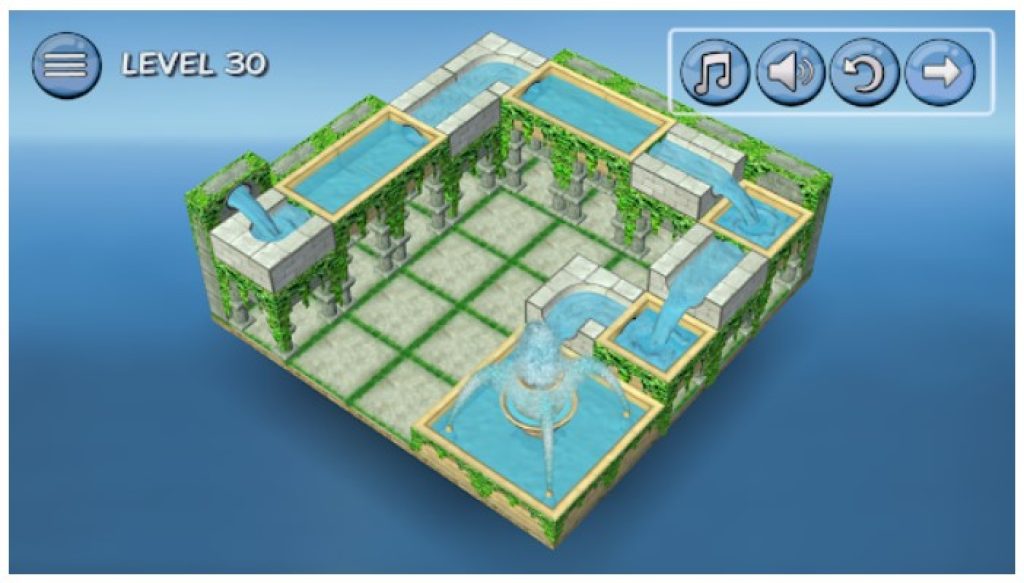 The interface is user-intuitive, so nobody should have problems with the app. Moreover, the bright colors and smooth graphics of the game make it enjoyable and even calming!
There are more than 750 levels, so you will never get bored!
Download Flow Water if you'd like to have fun solving puzzles, improve your thinking abilities, and challenge yourself!