Most users would like to customize their devices. One of the best ways to do it is to change your app icons.
In this article, we will give you a few recommendations on how to create neon app icons on Android. All the steps are quite simple so you don't need special knowledge or skills.
By the way, if you wanted to create purple icons, read Simple Guide to Set Purple App Icons to Your Android Device.
In general, there are two options – you can do it through the settings (which is quite limited but can also lead to results) or via using apps.
Neon Apps icons through settings
This instruction will be better for Samsung users. However, if your have Honor or Huawei, it can also be a good option as most of the steps will be almost the same.
Go to the settings of your Android device. Scroll down until you see Themes. Tap on it. This will open Galaxy Themes.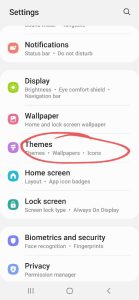 Go to Icons. Here you have two options – you can check the icon packs and choose what appeals to you or use search. What's more, there are cool suggestions. They are placed under the search line.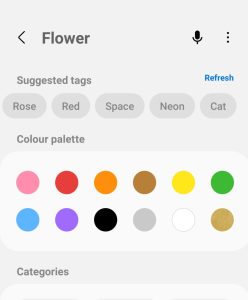 You will explore hundreds of neon icon packs! About 10 of them are free of charge, just tap on the pack and wait for it to be downloaded on your Android device.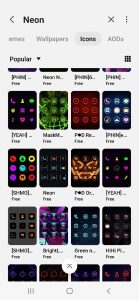 If there is a problem with the download, check if you are logged into your Galaxy account. If you aren't, it's impossible to get the icons.
You can also check: 7 Best History Cleaner Apps for Android & iOS
Neon Icon Designer App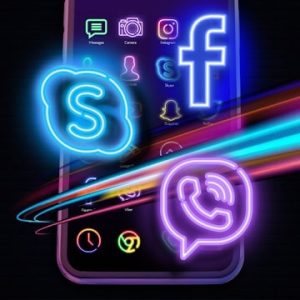 This is a simple and cool app to make your phone outstanding and different from others. Add some new lights to your screen and impress others!
Let's see what you need to do to change your app icons.
Download the app and open it.

Choose the app whose icon you would like to change.

Check the app skins and see how it looks. If you fail to choose what you want, you can just create it from scratch. However, it requires some design skills.

Look at the icon attentively and see if you like it.

Then tap on the 'set' button.
What's more, you can change the name of the apps, not only their icons. You can choose to change only one icon or customize all of them.
Neon Icon Designer is free to download. However, there is a pretty big number of ads that you can't skip.
The application is available on Google Play.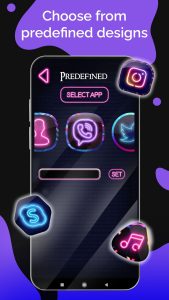 Icon Pack Studio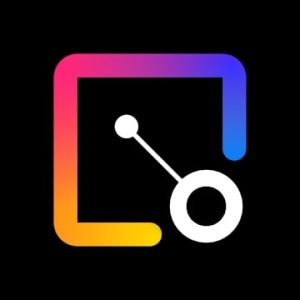 Here is another cool Android app that might help you to create icons yourself. However, some icons are already available for using.
What is more, this app is free and at the same time it contains a truly impressive number of options.
Let's see what you can do with the help of Icon Pack Studio!
Enjoy

a powerful icon editor

. It might help you to change the icon you already have, for example resize the icon to make it bigger or smaller.

Create your own icons from scratch

. Here you don't need to limit yourself, feel free to express your feelings and ideas. You can draw an icon or use some images from your phone.
However, there is a pretty serious disadvantage. The app doesn't support a big number of launchers. For instance, it can't support Xperia Home Launcher and Samsung One UI Home.
By the way, if you are worried about your safety, you can check 11 Free Malware Removal Apps for Android & iOS.
Icon Pack Studio can be downloaded on Google Play for free.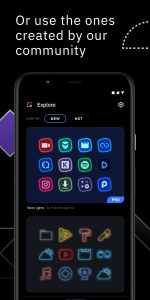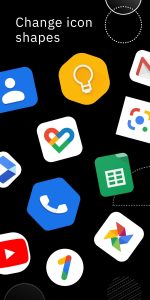 Neon Glow – Icon Pack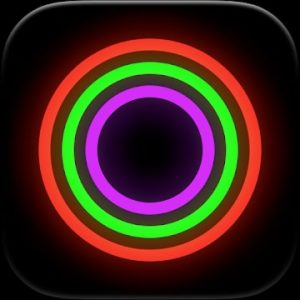 This app contains a package of cool neon icons you can use on your phone or tablet. The app is rich in glowing neon icons. There are about 5000 of them!
Here are the reasons why you should at least take a look at this application:
There are

tons of cool neon icons

. What's more, they are being

updated every week

.

There is a collection of

amazing QHD wallpapers

. At the moment, over 1000 wallpapers are available.

If you fail to find what you need, then you can send a

request for an icon

. What's more, you can send the icon you created yourself, to enrich the app. We can't guarantee it will be fulfilled fast, it depends on the icon. However, if your option is good, it will be added soon.
The app is rated pretty highly – it has a 4.8 out of 5 rating on Google Play. Most users love its simple interface and its wide choice of icons.
You can download the Neon Glow app on Google Play and start customizing your phone right away!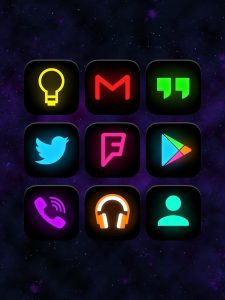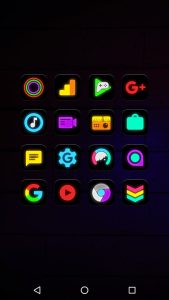 You may also like: 9 Best Cooling Apps for Android