Do you like parties? If so, you probably know that any party gets way cooler if you add drinks and games to it.
That's why we've picked up the best Never Have I Ever game apps for Android & iOS you could try. These apps bring up the best party game with the funniest, and naughtiest decks ever.
Plus, most people are probably familiar with the rules already, so you can go straight to playing. Most games let you add custom decks as well to personalize the experience more. Let's dive in!
Never Have I Ever (Never Mind)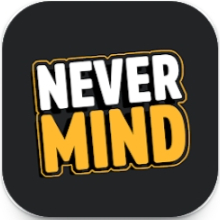 To begin with, there's one of the most-used game apps in the category. This app is more of a traditional one, and there are no extra rules for you to learn. It works great for big companies of friends if you need an entertaining game to have a party rocking.
There are two ways of coping with this one. You may rather install it on one phone and launch a game from one account. Or, you can make sure all your friends have downloaded the game, and this way you'll be able to host Zoom parties as well.
The game is originally made to add some buzz to the party, but you can adjust the rules if needed. For instance, you can replace drinking with dares or tasks, so you can make it as daring or as tame as you'd like. The base of cards is pretty big, so you don't need to worry about getting the same one twice.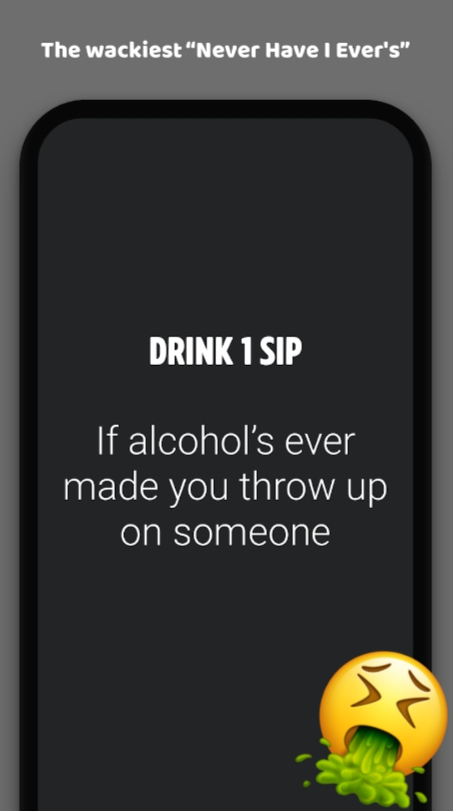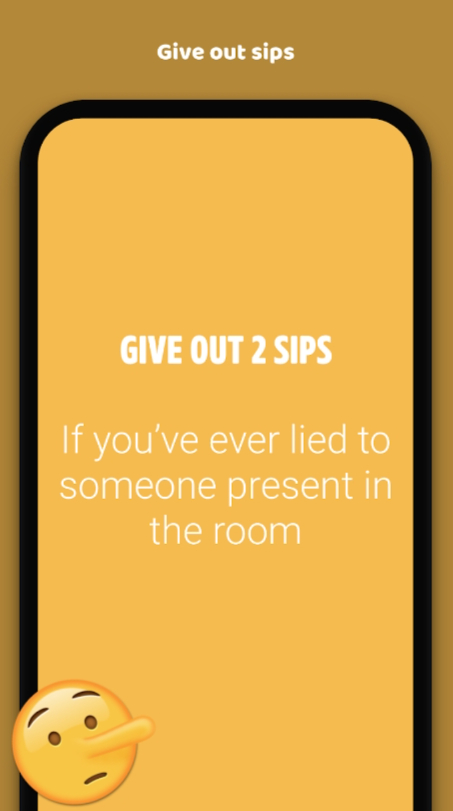 You may also like: 11 Best Party Planner Apps
Never Have I Ever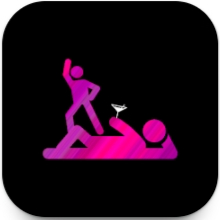 If you're on the hunt for a game with fun naughty questions, you've just found one. It's your classic Never Have I Ever game, but a bit more spicy than usual. The main point of this one is to give you multiple unforgettable nights with your pals and boost every party possible.
The game covers thousands of questions in multiple categories, so get ready to learn some sensations about your mates. And if you want to level up your date, there's a special romantic deck along with vulgar sexy questions as well. You may also create custom cards if needed.
There are difficulty levels, and a pack of tasks to warm up the players before it gets really hot. Needless to say, this game is ideal to play with alcohol, but you can also replace drinking with tasks or dares if needed. There are even some pre-made tasks that will make people tell the truth.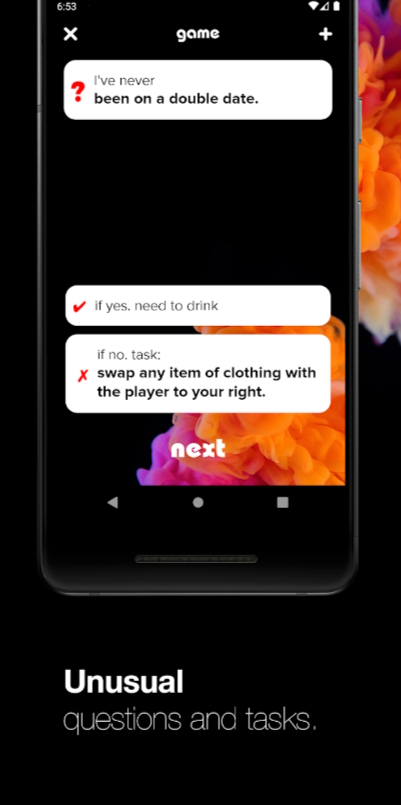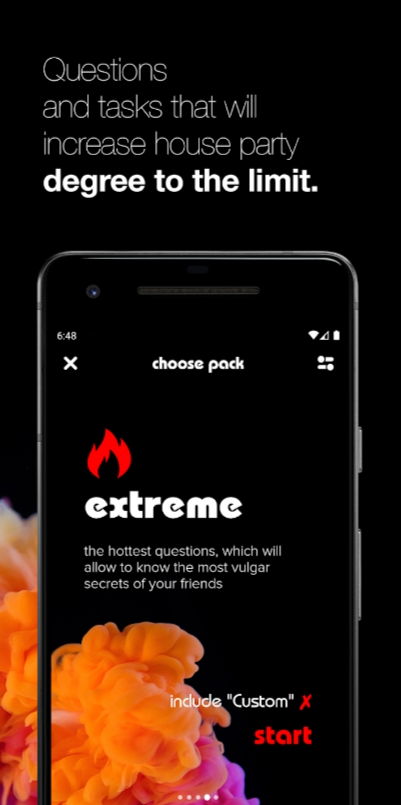 Never Have I Ever Game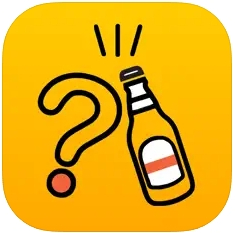 Here comes another great game that you can use at your party. It is a smart and useful app that can guarantee that the party will be crazy and unforgettable. This game has a huge number of interesting key features. All of them are available for free.
The game comes with 4 modes for different occasions and moods. First, there's a soft mode, which is a basic one where you will have to answer pretty simple questions. There is no way to get confused by the cards, as there will be no stressful questions.
Then, there's a special mode for parties and also a hot one. The hot mode is the most used one, and it's perfect if you're feeling kinda naughty. And, of course, there's a no-mercy mode that is a mix of naughty and more or less normal queries. And if you want the game to be dynamic and fast, choose this mode.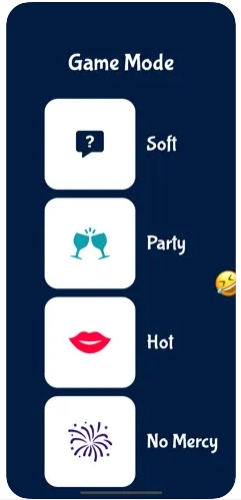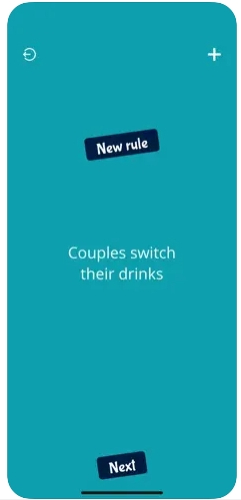 Never Have I Ever: Dirty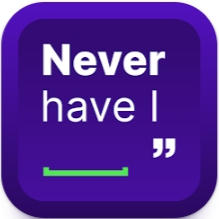 As the name suggests, this game covers some fun adult cards for you to have fun with. As for the concept, this app keeps it classic, and the cards are really what makes it stand out. For now, the app covers over 1.5K cards, and more get added regularly.
All the cards are sorted by themes and topics, so it's easy to find for any occasion For instance, there's a romantic deck, naughty deck, wild pack, and more. And if you wanna get personal, you can easily add custom cards as well.
The game requires 2 player minimum, and it's definitely not intended for kids, so keep that in mind. It is extremely engaging and provides hours of fun for those who choose to play. The UI is pretty simple, and the app doesn't require subscriptions or additional payments.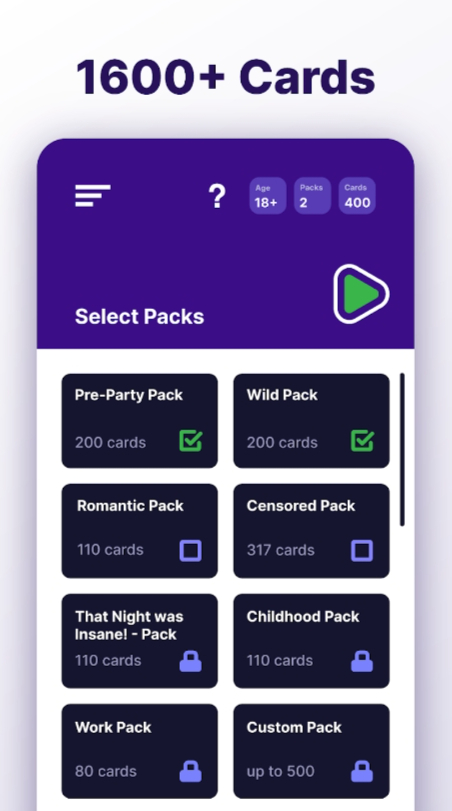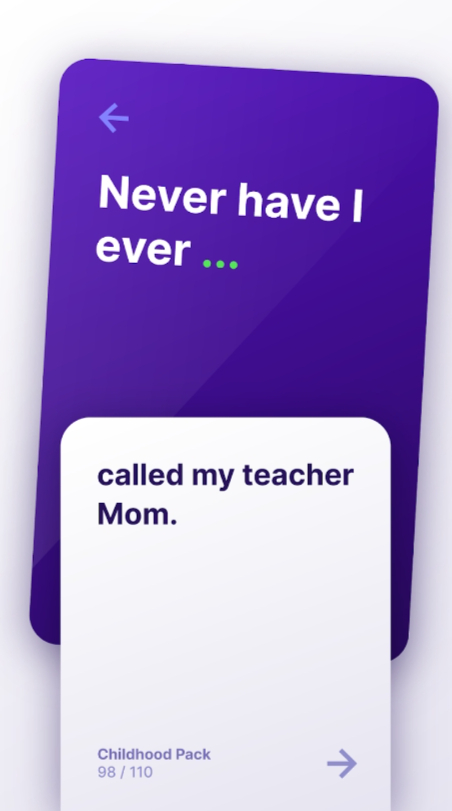 Check also: 11 Best Adult Party Card Games
Never Have I Ever: Party Dirty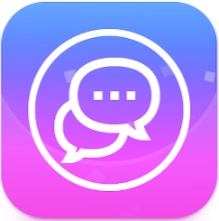 That's a party-rocking game that will unravel sensational truths about your friend group. It covers thousands of cards in different categories, perfect for any occasion. For instance, there's an innocent pack (perfect for warming up), a teenage one (for a family gathering), a party one, and a dirty one for couples.
In fact, you'll get to mix all the modes to get all the cards possible. All the decks are available for free: for additional fees or smth. In case you're not in the mood for drinking, you can make a set of tasks or use some of the pre-made ones if needed.
You may also add a custom card deck. The number of custom cards is unlimited, and you can save your sets for further use and share them with friends. The new decks get added regularly, so you won't run out of material.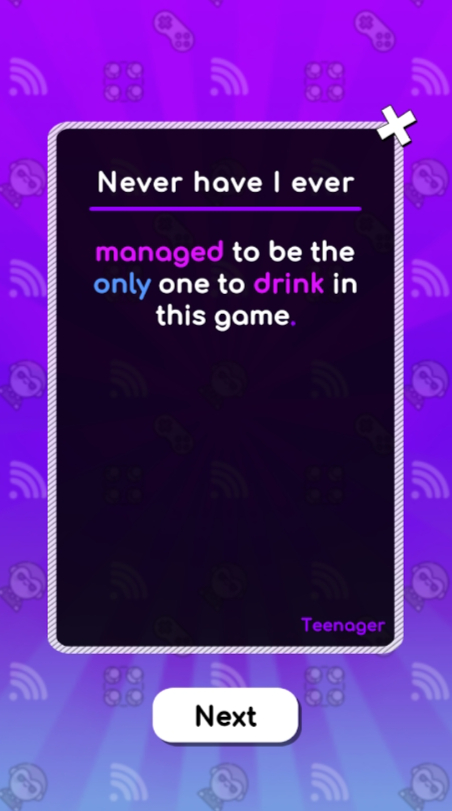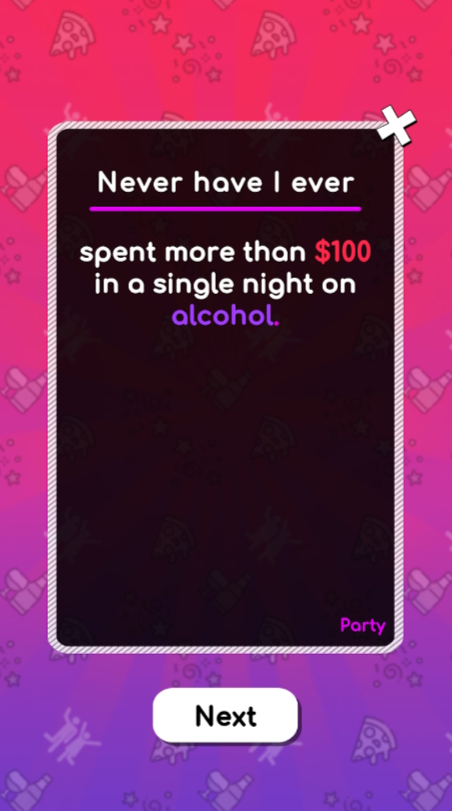 Never Have I Ever: Dirty Game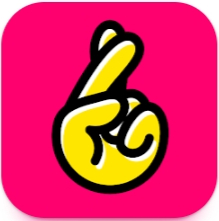 If you were getting upset cause all dirty games are rather exclusive for one of the platforms, you'll be pleased with this one! It's a pretty classic game by the concept, but it has some fun, spicy decks to boost up your party.
The app is designed to be played with alcohol, but it can be easily adjusted to suit any group's preferences. Players can choose to replace sips with dares or fun tasks, adding an extra layer of excitement to the game. The app also features a library of decks that are regularly updated, ensuring that the chance of getting the same card twice is low.
However, the game runs on sub-packs, so not all the decks are accessible for free. The other downfall is you won't get to make custom cards, but it's not that big of a deal (most people don't bother to do it anyway).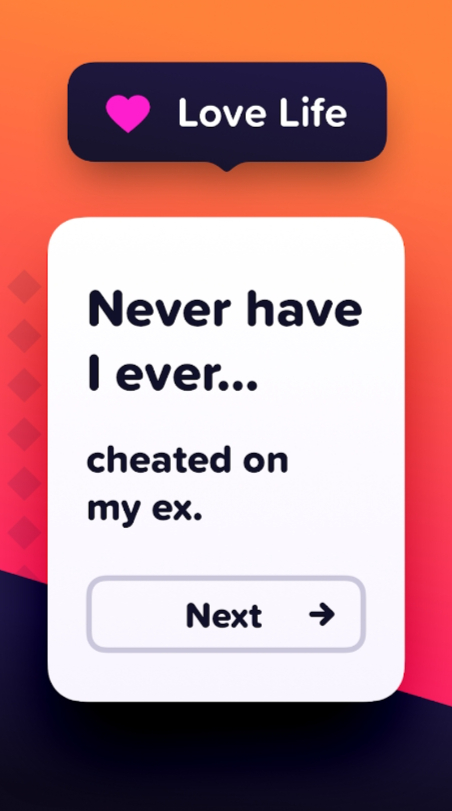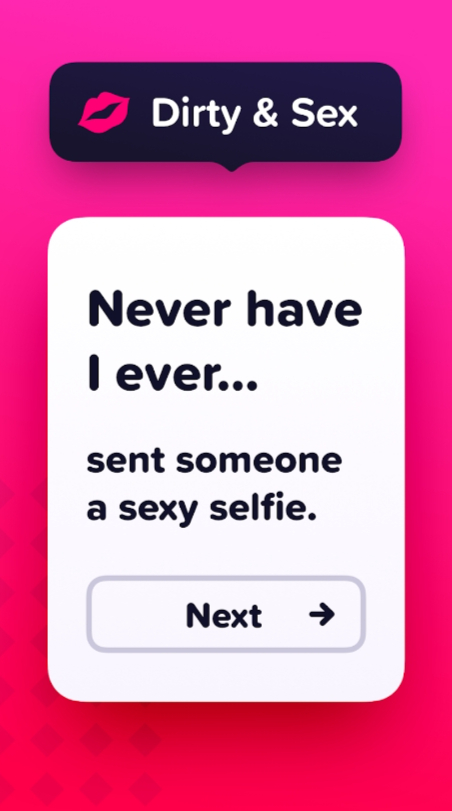 You may also check: 12 Free Mobile Party Games to Play with Friends
Never Have I Ever: Dirty (18+)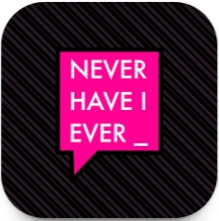 And lastly, there's a secret revealing game for friend groups and couples. It's a traditional Never Have I Ever game by the concept, so there won't be any new rules to learn here. All you need to do is read the question along and make the players answer if they've done it or not.
The game can be played by multiple people at once, and it covers a bunch of fun decks you could try. It runs on sub-packs, though, so not all decks will be free. The base game comes with two decks: fun and flirty. Each one has over one hundred cards, which is more than enough for small groups of couples.
The premium version will get you 4 more decks (that are also the funnies ones). There are messy, wild, crazy, and extreme decks with over 100 cards in each one. The intensity of cards will gradually increase to warm up the player, which is handy.