Do you know about non-fungible tokens or NFT? You probably do, this is a truly popular digital thing that has accumulated a lot of hype.
By the way, if you are keen on crypto, you need to look at 9 Best Trading Apps With Crypto Bots.
However, many people are convinced that NFT is something super hard to craft and obtain. This isn't true. You can now get NFTs while playing exciting card games.
Make sure to check our Ultimate List of 25 Free NFT Games as well.
There are good options for Android and iOS.
Berserk – NFT Blockchain Game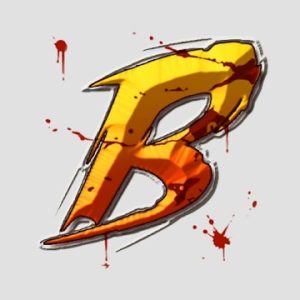 Here comes a great application to play card games and get NFTs without hard effort. This game is a mixture of different genres, such as RPG, card game, as well as strategy.
This is an NFT collectible card game. Let's see what you need to do here:
At the very beginning, you will be given

a set of cards with spells and creatures

. This is a starter pack to dive deep into the game. Use these cards effectively to gain more.

Take part in the online duels

against real players or AI bots. Don't neglect to take part in daily challenges – you can obtain new powerful cards.

Summon cards to increase your power. To do it, you will need some LAVA crystals.

The game also has

powerful graphics

. You will enjoy it if you love high-quality games. It also has some features of PvP game. This features, mixed with cool graphics, will amaze you.

Get NFT. The more you play, the more awards you get. However, if you feel you can't gain enough, feel free to take part in giveaways. They are available at least every week.
The game is free of charge. You don't need to give the app your card number like many games would ask. The only thing you need to do is to create an account using your nickname and an email.
Then you need to connect the game and your gaming wallet where you will store the NFTs and crypto when you get it. You can use any wallet, such as OpenSea or MOBOX.
Berserk can be downloaded on the App Store or Google Play.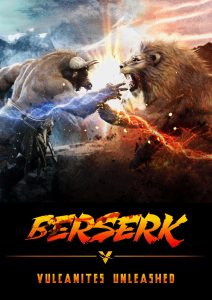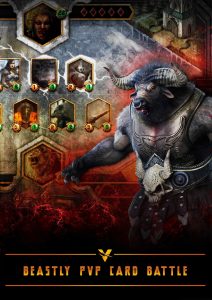 You may also like: 5 Best NFT Racing Games
Splinterlands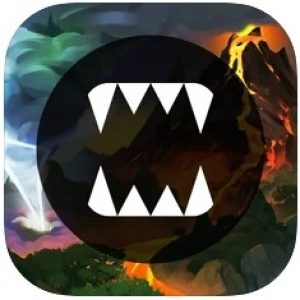 This is a typical and classic card game that will be a perfect way to practice battles.
The principle of Splinterlands is quite simple. You start with a small number of free cards. Then everything depends on you.
Please note that you will have to pay 10$ to start playing Splinterlands. However, it doesn't mean you can't play for free. There is a trial period allowing you to enjoy Splinterlands at no cost. Then you can decide if you need to get the paid version.
The game is based on very smart technology. When you open the app for the first time and sign up, you will be given easy levels.
Then the app will analyze your progress and adapt the level's difficulty to you. If you tend to win, the levels will get harder. If you aren't quite lucky, the game will give you easier tasks.
This will help you to learn how to play, as well as keep your motivation.
You can get the app on the App Store, as well as Google Play.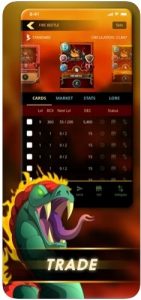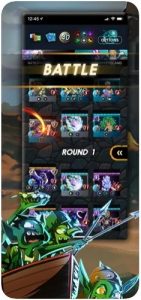 Skyweaver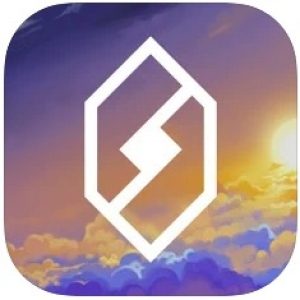 Do you like playing cool card games? Then Skyweaver is what to you need to download on your device.
To be successful in this game, you have to look forward and build a strong and wise strategy.
When you play for the first time, we recommend that you read the starter guide attentively. You will find a big number of good tips there.
Let's see what you can do in Skyweaver:
The game is

free of charge

meaning you can obtain NFT without spending a single dollar. Sounds perfect!

Collect various cards

. This is one of the most interesting things to do. You will get cards and it's up to you what to do with them – use the cards while playing, summon cards, or exchange them for something different (if you have duplicates, this is the best step).

Compete with other players to obtain new cards. You have to take part in battles all the time. This is why it is better to invite friends and play together in alliance.
You can sell your cards if you don't need them anymore.
Enjoy cool graphics. The game looks realistic and magical at the same time!
Play anywhere you want. You can download the app on Android or iOS. However, if you don't feel like downloading anything, you can always play online right from your browser.
Make sure you go for challenges, they can give you some free stuff, including NFT.
The game is quite small, it needs less than 30 MB to be installed on your device. It is one of the smallest NFT games on this list.
The game is available both for iOS, as well as Android users.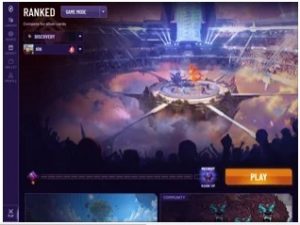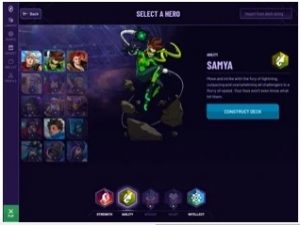 Spells of Genesis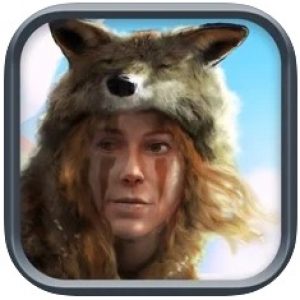 Here comes another nice card game. In Spells of Genesis, you will be able to collect over 300 different cards to use while battling other players.
The game is actually a mixture of different genres, such as role games and RPGs. It makes the game so exciting and fun!
Here are the most striking things about Spells of Genesis:
Enjoy a big set of cards. As we have mentioned, there are about 300 of them. What's more, you can also exchange and upgrade your cards to enrich your powers.
Dive deep into the universe of rich and well-made gameplay.
The game is structured and divided into levels. There are 210 of them that gradually increase their toughness.
All the cards are beautiful. They were drawn by professionals. You can look at them for long minutes and find new details all the time.
Take part in the ratings. It is always fun to compete with others. Many people say they play harder when they know they can be on the top of the leader board.
Go for challenges. You can get a great number of crypto rewards, coins, and gems at no cost.
Users love the game for its cool mechanics and exciting plot. Both Android and iOS users can enjoy this fun card game.
By the way, if you would like to try cool games that require building a powerful strategy, make sure you read 9 Best NFT Strategy Games.
Please keep in mind that the app is quite big, it requires about 200 MB to be installed on your device. We recommend playing on a tablet, as it will help you to enjoy graphics.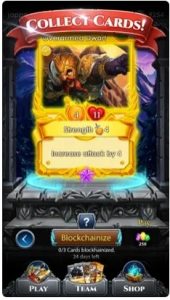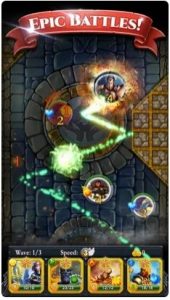 Crypto Cards Collect and Earn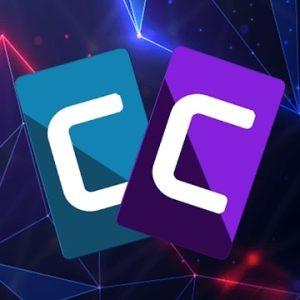 This is one of the best crypto-card collections applications for Android users. This game can help you earn NFT cards, as well as sell them.
In this game, you will be able to get FONE tokens. This is a mobile-based type of token. In general, you need to complete missions and then get rewards for them.
How to use tokens? If you have collected enough FONE tokens, you can exchange them for cool cards to fill your Album with.
However, there is no built-in gaming wallet so you will need to connect the one you already have. The developers advise to use a Trust Wallet. Nevertheless, you can connect any other wallet.
The app is available on Google Play at no cost.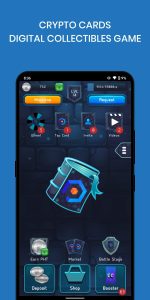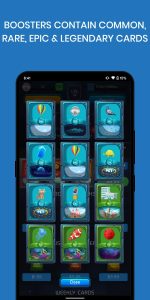 Crypto Spells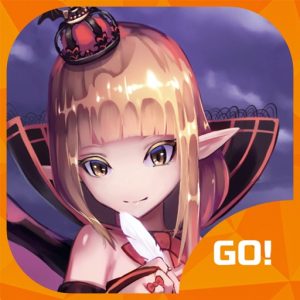 Here is a great crypto game that is famous for its epic battles and a huge number of cards.
What is more, there are no limitations that can make the game difficult. For instance, you don't need to have a digital wallet or use Etherium. The only thing you need to do is to sign up and create an account.
The app has an interesting plot and friendly interface. Still, should you face any difficulties, feel free to read the guide.
The game is famous for its fun functions:
Collect cards

and use them. Not only does the card has its strong and weak size but it is also so beautifully done. Every card looks like a piece of art thanks to great graphics.

Play with others and gain crypto and NFTs

. You can also trade what you have earned with other users without exiting the app.

Create strategy

. When you get your first reward, try to build a smart strategy to gain, not lose precious NFTs.
The app supports a big number of foreign languages, such as Japanese, Korean, Russian, Chinese, and others.
The game is available on the App Store. Unfortunately, there is no version for Android users.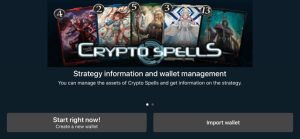 Parallel Life
Do you want to travel in time? Are you dreaming of seeing the future of the Earth? Then Parallel Life is what you need to try.
In this game, you will dive deep into the apocalypse world where live creatures are trying to survive, doing everything they can.
Here are the best features you will get right after creating your gaming account:
Join

a friendly and helping community

. Sometimes NFT games are challenging and hard to understand. In this community, you can ask questions and get instant answers.

Buy and collect cards

. These cards are a piece of art, they are beautifully made.

Trade with others

. It is wise to exchange your cards or sell them at times.
Unfortunately, there are no apps for this beautiful game. However, you can go to the official web site and play Parallel Life from your browser.
Parallel respects your privacy. The only thing you need to give the app is your nickname and connect a wallet if you want to. This data is secure.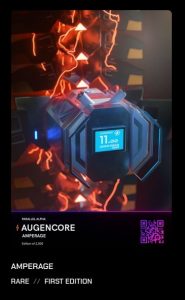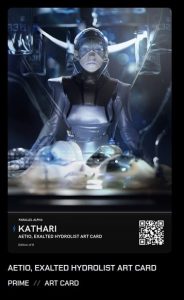 You can also check: 9 Best NFT Crypto Games