Outlining pictures has become a new trend on social media. It's an unusual way to embellish your photo and make it stand out clearly from the rest of the feed.
These best picture outline maker apps for Android & iOS use a unique technology that detects the outline of objects in the photo and turns it into a masterpiece. So, with the help of these services, you will definitely surprise your friends and subscribers.
You can also decorate your photos with awesome phrases using these free quote maker apps.
Sketcho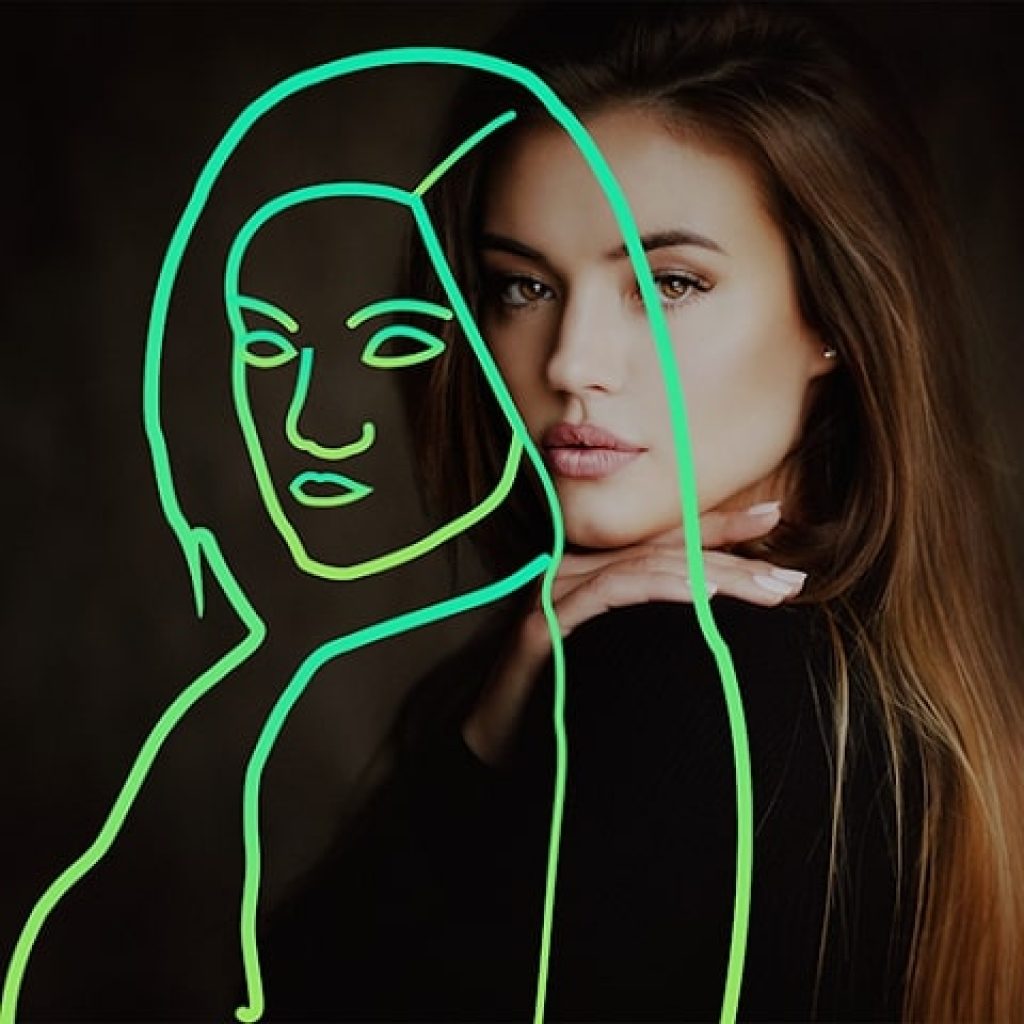 Create unique sketches of your favorite pictures and photos with Sketcho, a smart mobile editor. This app by Appwallet Technologies will help you quickly and efficiently create a natural sketch of a photo or other image.
A large selection of tools and an extensive collection of colors allow you to use this app not only for everyone but also for real experts.
Sketcho will help Instagram users resize images without cropping. Get a 1:1 size ratio in just a few seconds and absolutely free. Upload any photo and create its thumbnail automatically.
Such an unusual photo is sure to attract the attention of your followers and become a subject for discussion. Skilfully selected tools create the most natural effect as if the thumbnail lines were drawn by hand.
Experiment with gradients, overlays, and popular filters. All the work is done automatically, you just need to set the thickness of the lines, the color of the sketch, and the use of special effects.
There are 2 sketch options available to you. The front blend is done through this app and allows you to create a vibrant sketch with overlays, gradients, and an extensive color gamut.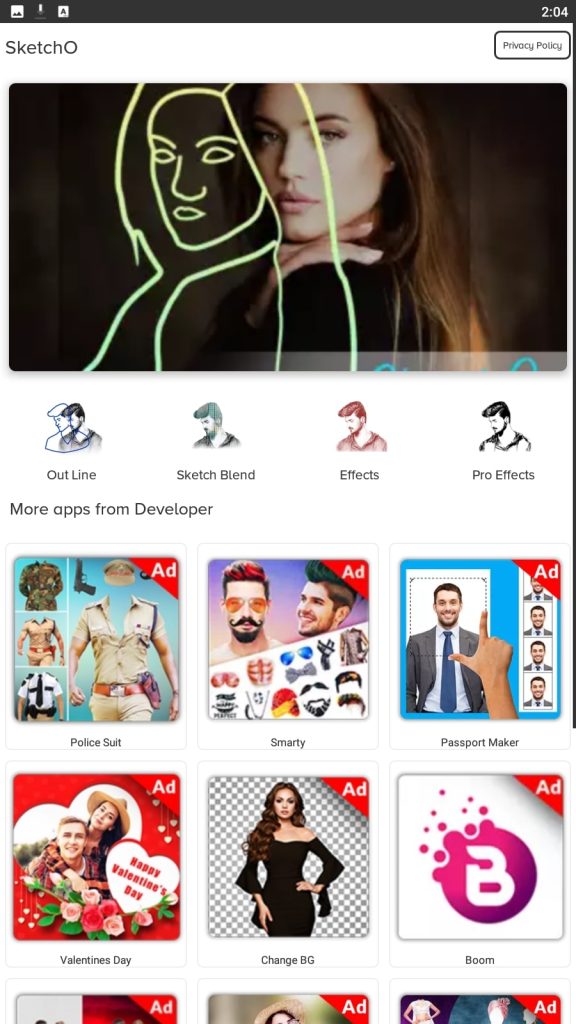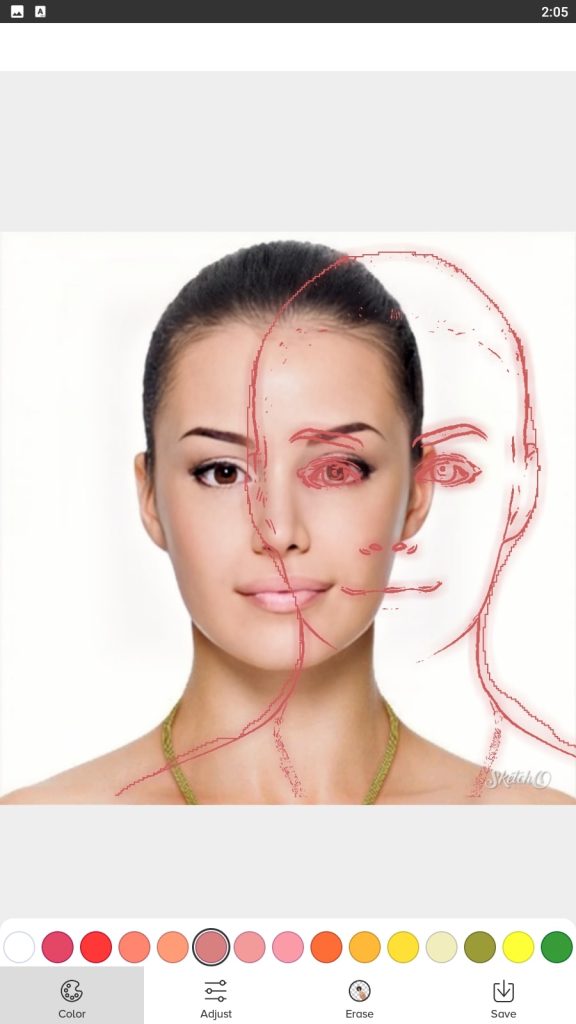 Save the result in high resolution and share your masterpieces via social media and messengers.

You may also like: 9 Free Picture Stencil Maker Apps for Android & iOS
Outline Photo to Sketch Editor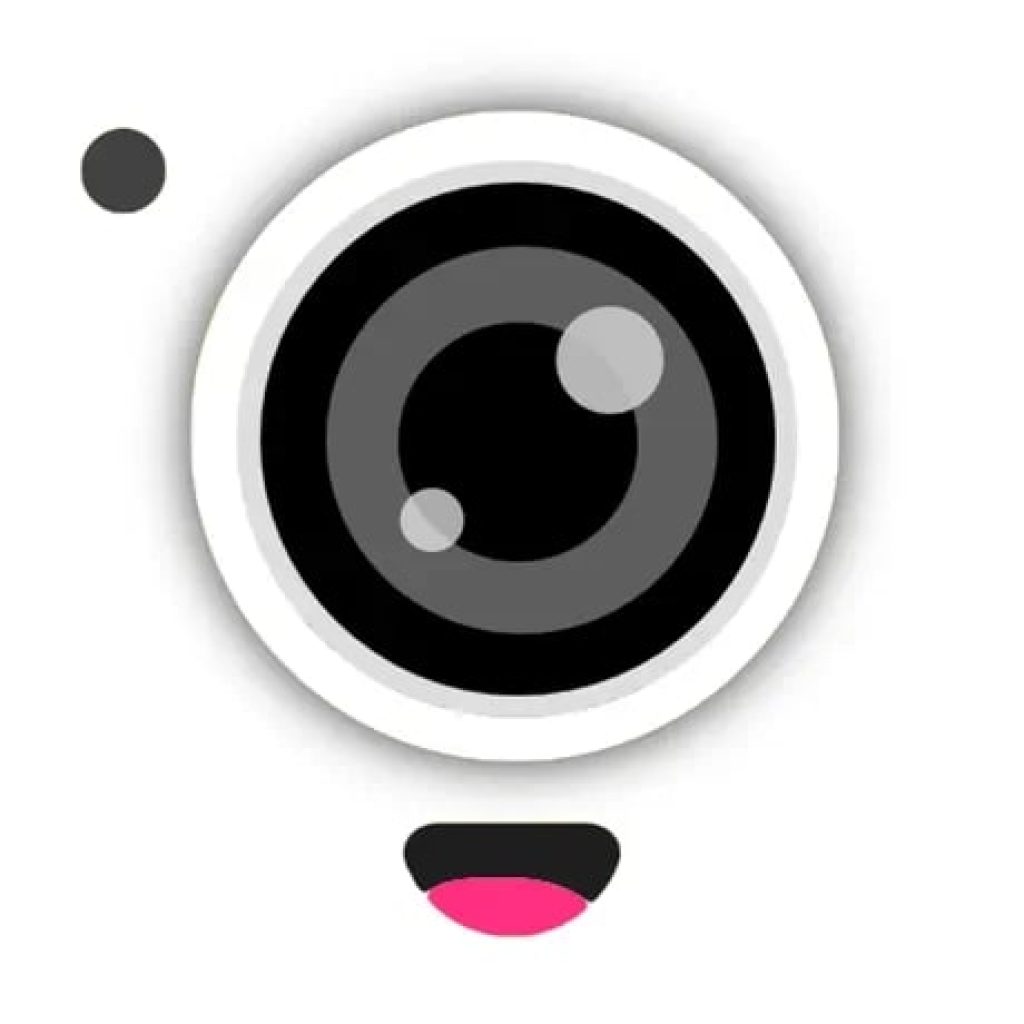 Use the Outline Photo to Sketch Editor mobile app to create full-scale, high-quality sketches. This app has a photo editor function and helps you get vivid sketches in a few seconds.
You don't need to be skilled in graphic design to fully use all the features of the app. Make your photos richer with thumbnails. The app also creates copies of images and photos made with ink performance.
This service works based on filters that allow you to create sketches in real time almost instantly. Use the free version to get your hands on 6 popular filters for ink and color sketching.
You can process as many photos as you want, absolutely free. The app allows you to download and edit high-resolution photos without losing quality.
The app offers a PRO version with a large selection of tools and color palettes. With the unique Colors Toolkit, you will be able to create new filters yourself.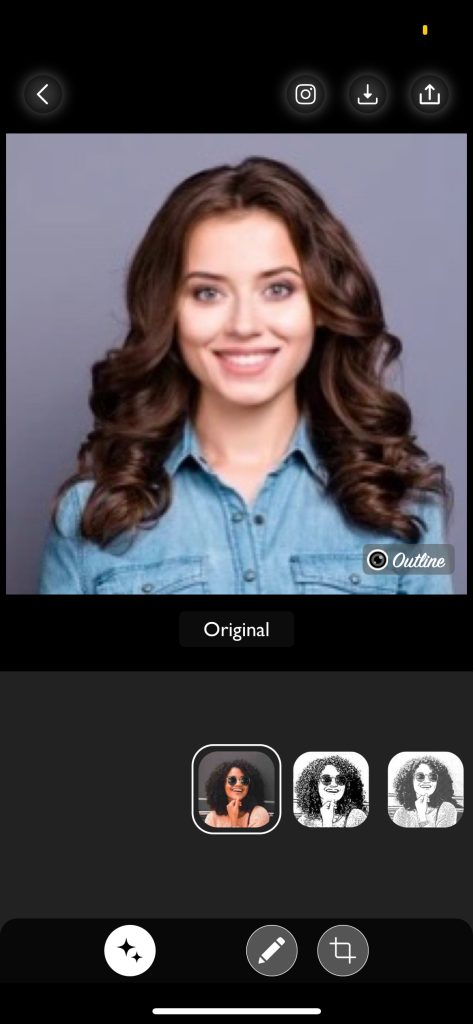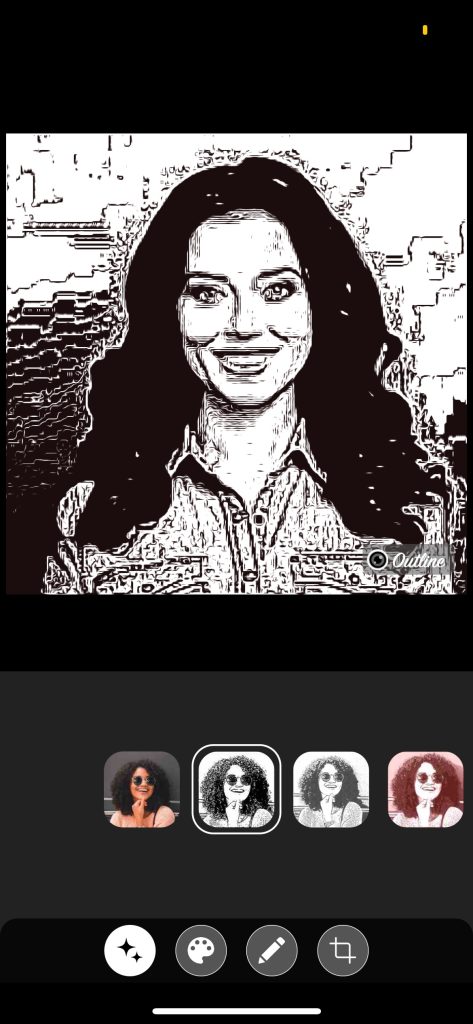 The entire list of premium filters is also available to you. Get an extended collection of outlines and palettes. No watermarks. Only the best quality and high speed for your comfort.

Lumii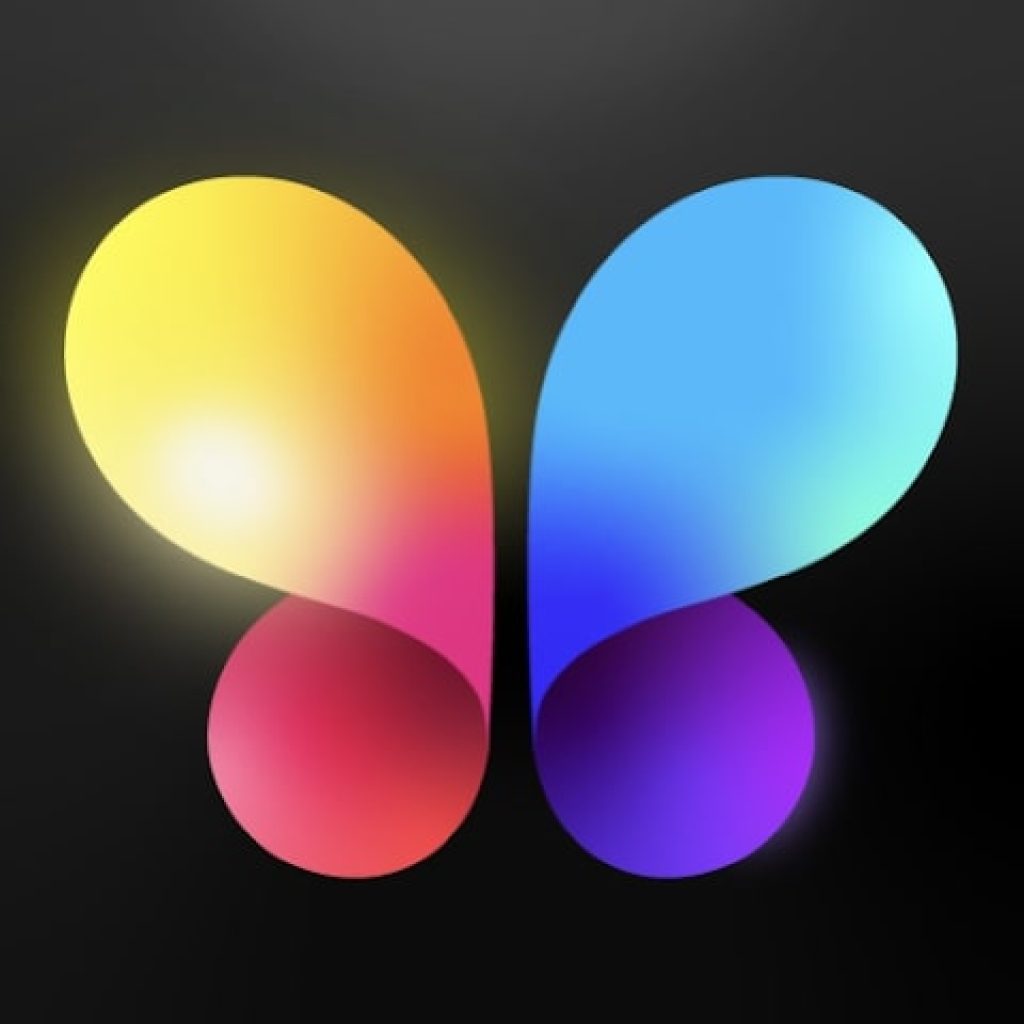 The Lumii mobile app is a professional photo editor that easily fits in your pocket. The wide functionality and ease of use allow even users with zero experience in this field to work in the program.
Create perfect photos for your family album and get photos that meet the requirements of social networks.
The app contains all the most popular and necessary tools for photo editing. Work with special effects, apply filters and create beautiful and natural photos.
Use unusual filters to be always in the center of attention: retro, lomo, landscape. Photo effects will help to give the photo a special atmosphere. Choose one or more options and specify their saturation in the settings.
Try different backgrounds, frames, and compositions. Experiment with light, and specify the necessary brightness, contrast, and sharpness. Add captions, stickers, and headers to the photo. Choose the right font to make the photo unique.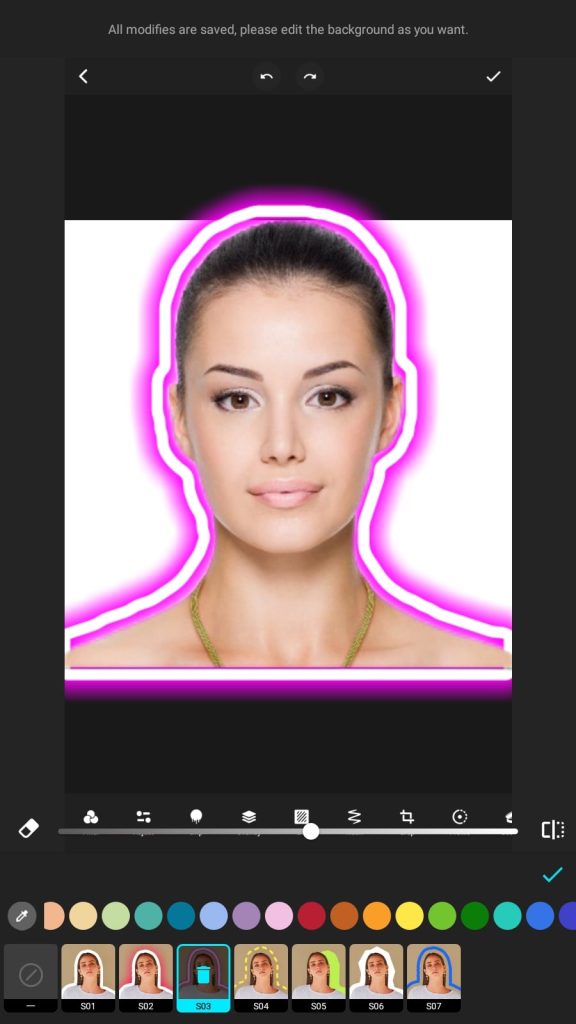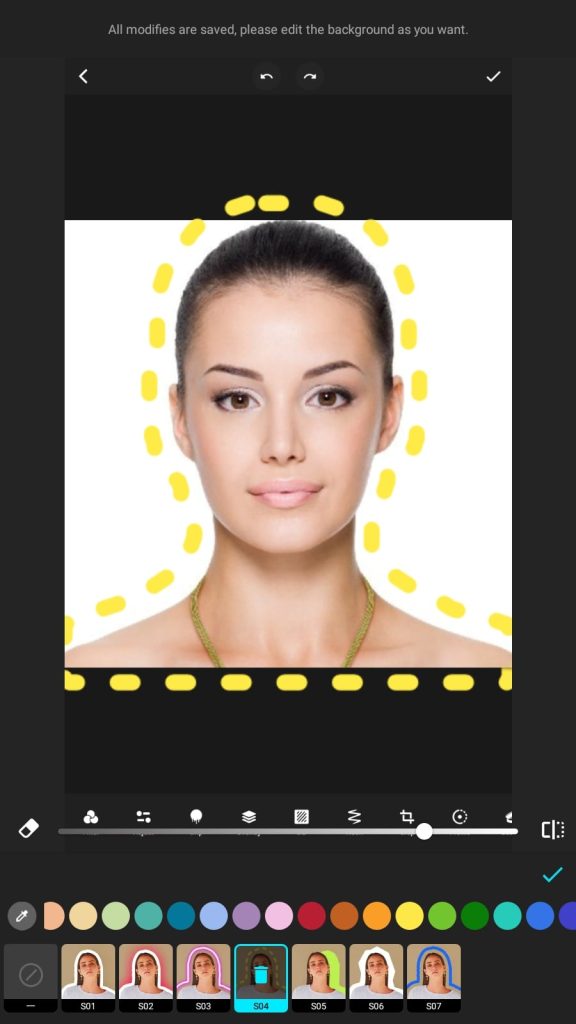 The photo editor allows you to resize, crop, and rotate your photos. Save your pictures in the app and share them with friends and followers in perfect quality.

Photo Lab Picture Editor & Art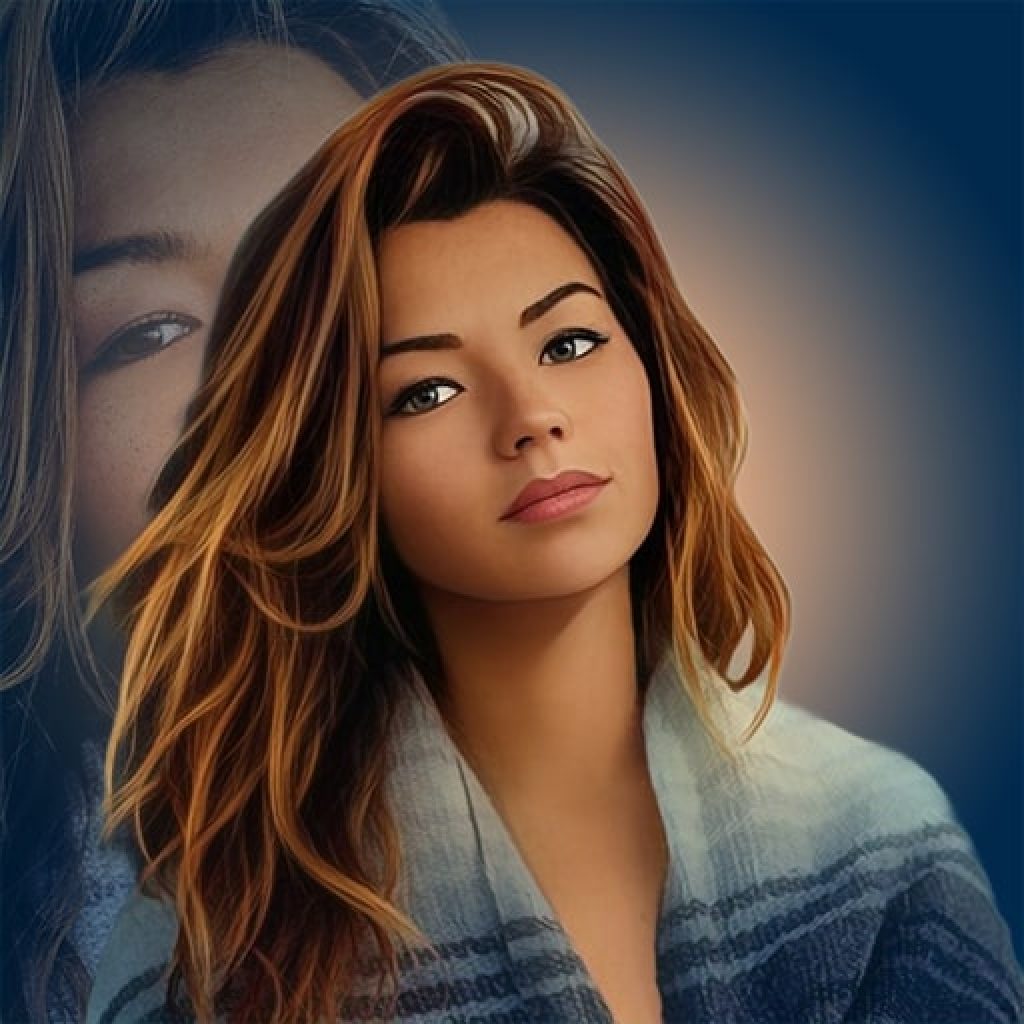 The free Photo Lab photo editor will allow you to quickly and easily improve a photo of any quality and size. This mobile app is perfect for those who still don't have perfect social media selfies.
Create cute collages, edit bad shots, and stop worrying about photogenic. The app contains about 900 all kinds of options, features, and special effects.
All you have to do is upload a photo from the gallery or take a new selfie, choose the appropriate filter and check the result.
Photo Lab offers all users the to feel like a professional photographer. Choose a background, add bright colors and add a little magic. In a few minutes, you can remove all the imperfections of the picture, do the perfect makeup and change the color of your hair.
Try on a new look, be it a fairytale princess or a vamp woman. If you want, you can create the necessary filter yourself. Nothing is impossible in Photo Lab.
Change the shape of your nose and eyebrows, add a smile and increase your height. Use one of the suggested frames to complete your photo. You're sure to find what you've been looking for here for a long time.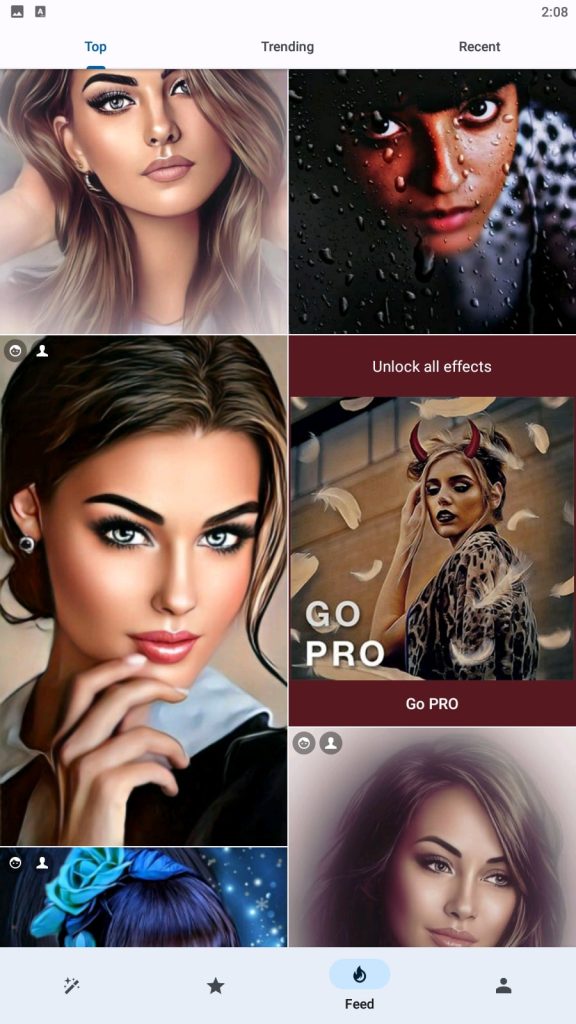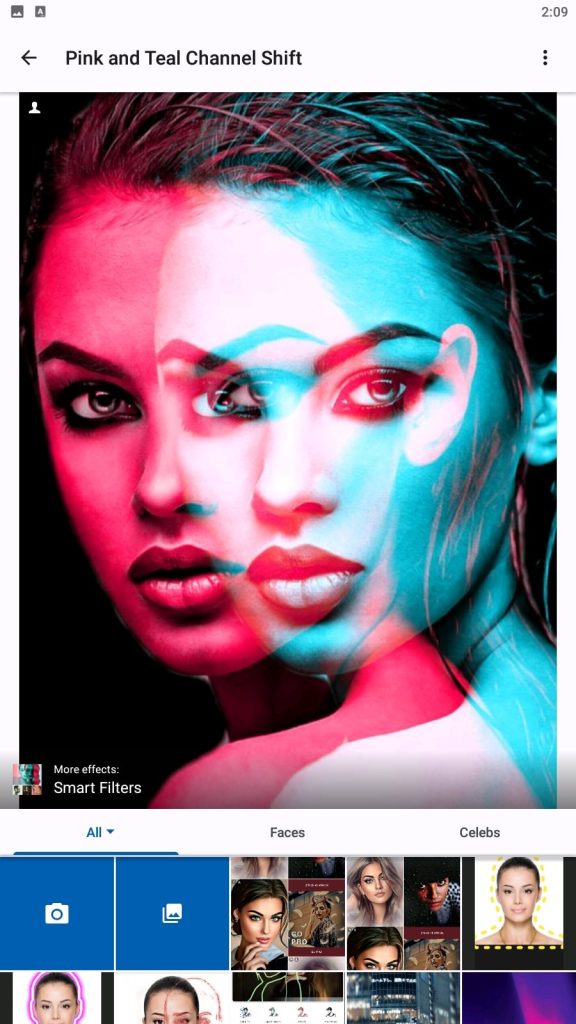 Get to know the creations of other users and give them your ideas in return. In the Trends section, you can find out what kinds of filters are currently at the peak of popularity.

PicTrick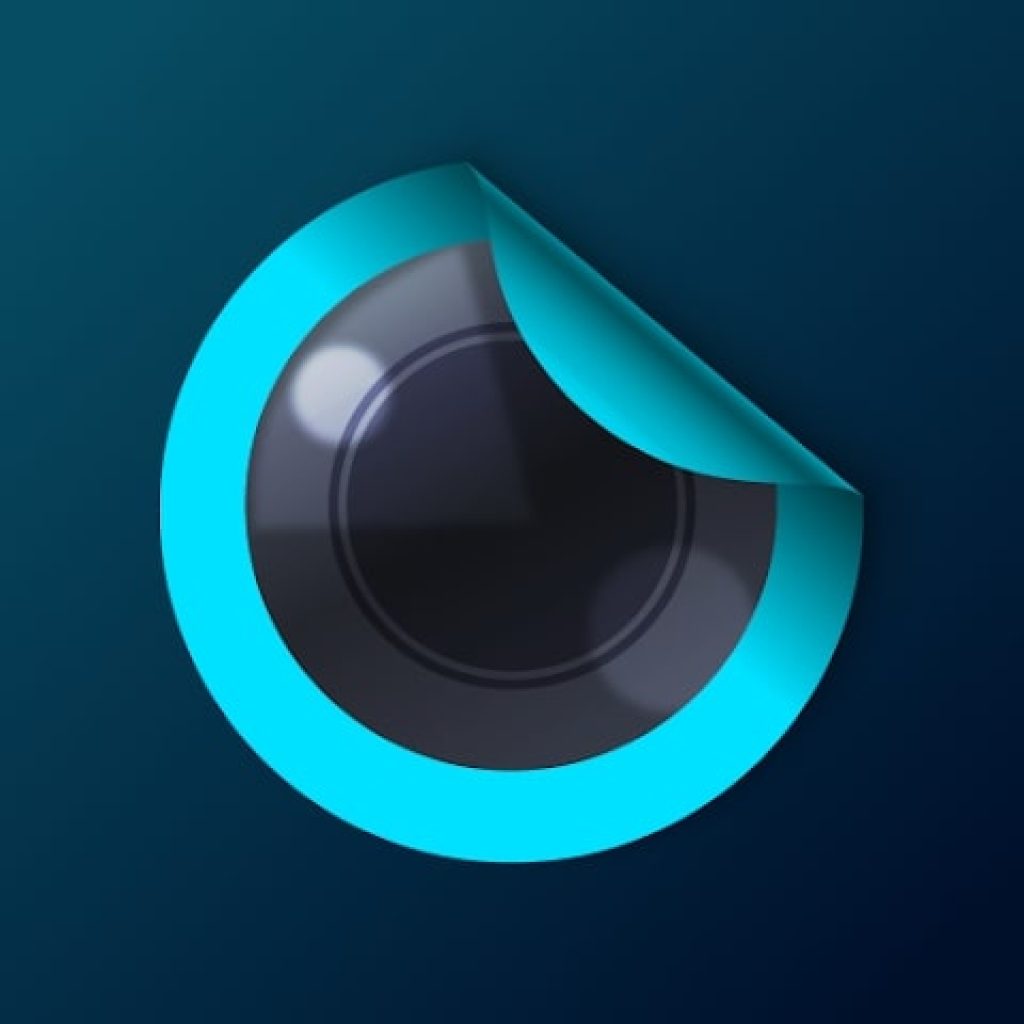 The PicTrick mobile app will help you with editing your photos absolutely free. In a few minutes, you will be the owner of a high-quality professional photo.
You don't have to be an expert in editing to use the app. Just upload a photo from your phone, choose any special effects and enjoy great results. All the routine work is done automatically.
The app contains about 1000 of all kinds of effects and filters. Pic Trick is so easy to use. You will be able to create a unique image and fairy tale atmosphere in a few clicks thanks to a big selection of effects, frames, stickers, and emojis.
Have fun with your friends, create a new world, and get excited about high-quality photos. Decorate with them on your walls, make creative stories on social networks, and share the result with your friends. Show them this photo editor so they can all use it together.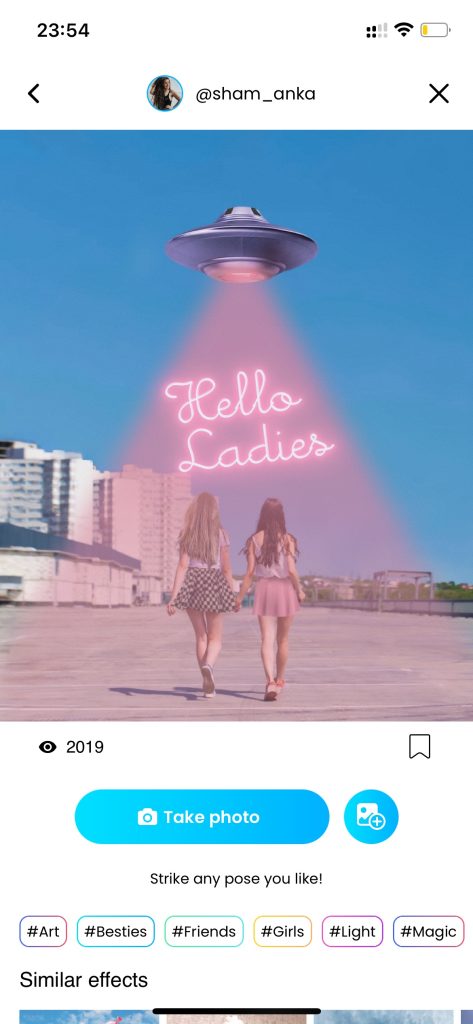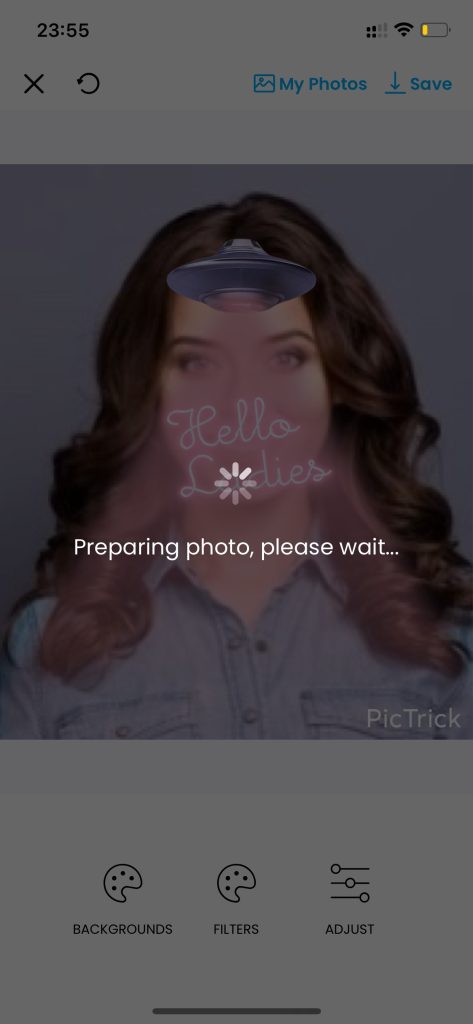 In addition to the photo editor, the app includes a timer option for selfies. Take quality pictures without difficulty: you no longer have to ask other people for help. Take selfies and take pictures with the whole company using the delayed flash.


Sketch Photo Maker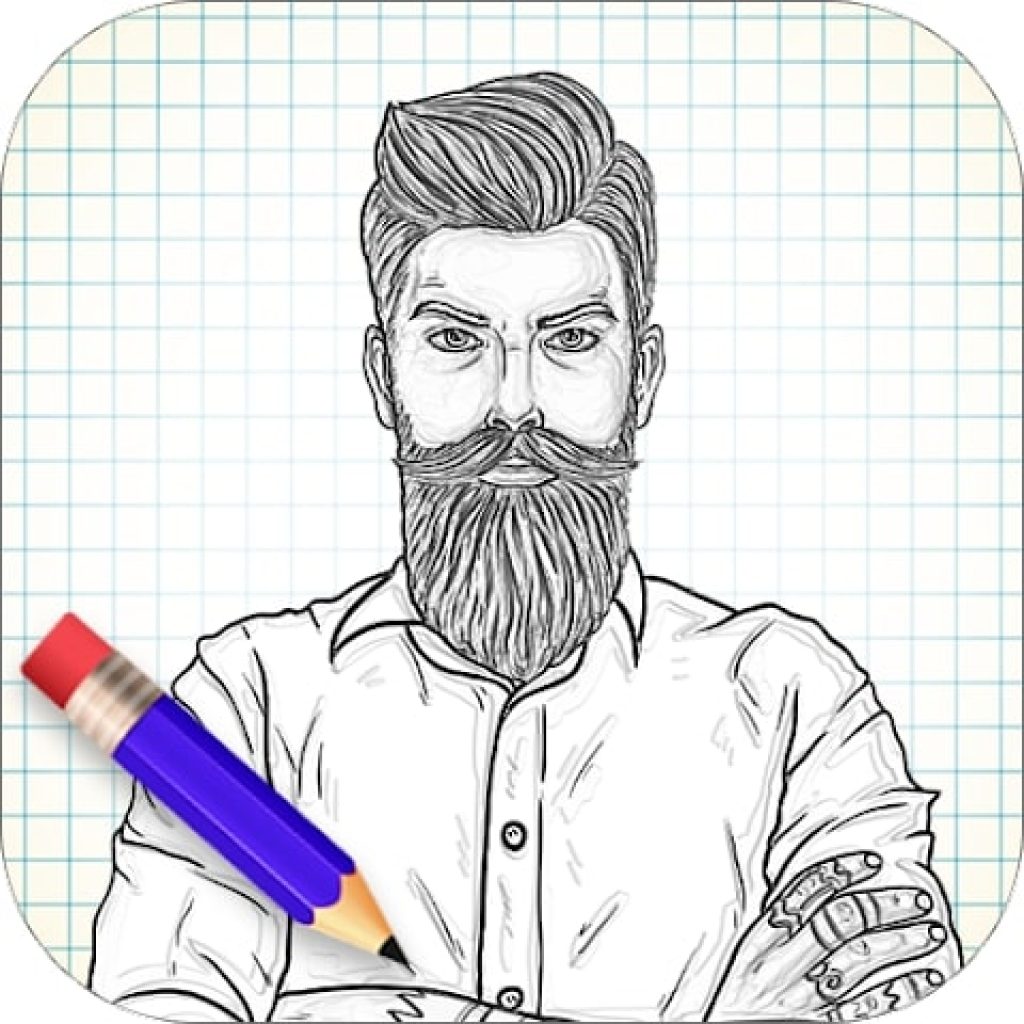 Sketch Photo Maker turns your phone into a photo studio. With it, you can with a few taps create a professional sketch of any image. It can be your photo, a drawing, or a picture.
Use different effects to get the perfect result. You can use this app to create unusual photos for social media, practice drawing, or just lift your spirits.
Sketch Photo Maker will create a colorful sketch for you absolutely free. You can process as many images as you want. Choose the tool you want to work with. It can be a black and white or colored pencil, an oil painting, or a watercolor.
Use the appropriate style to get a cartoon effect. Choose the tool, color, and thickness of the lines.
Simply load the image from your phone's memory to get the sketch. Resize and rotate it as needed. Use one of the suggested filters, and then the app will automatically apply it to the drawing.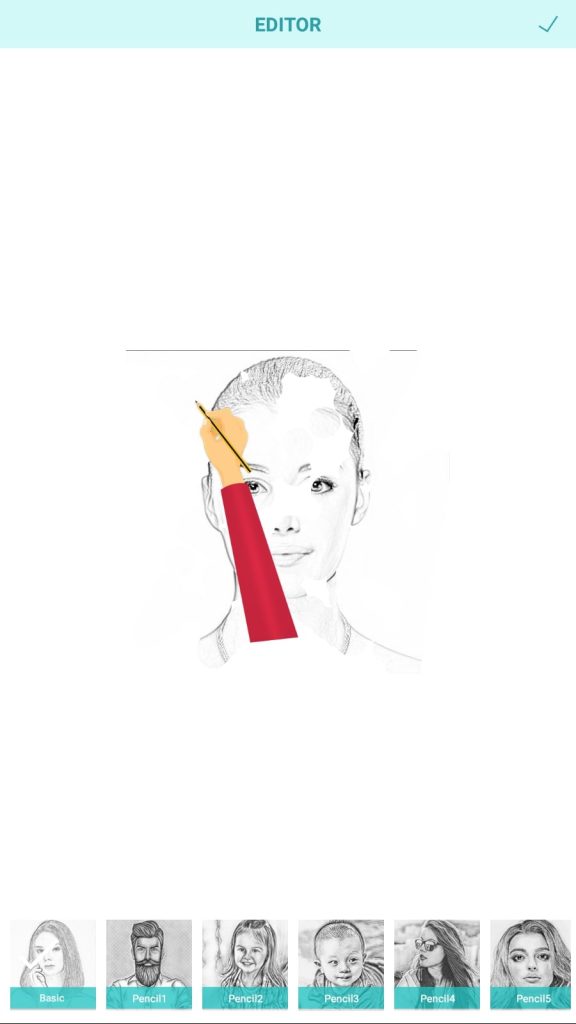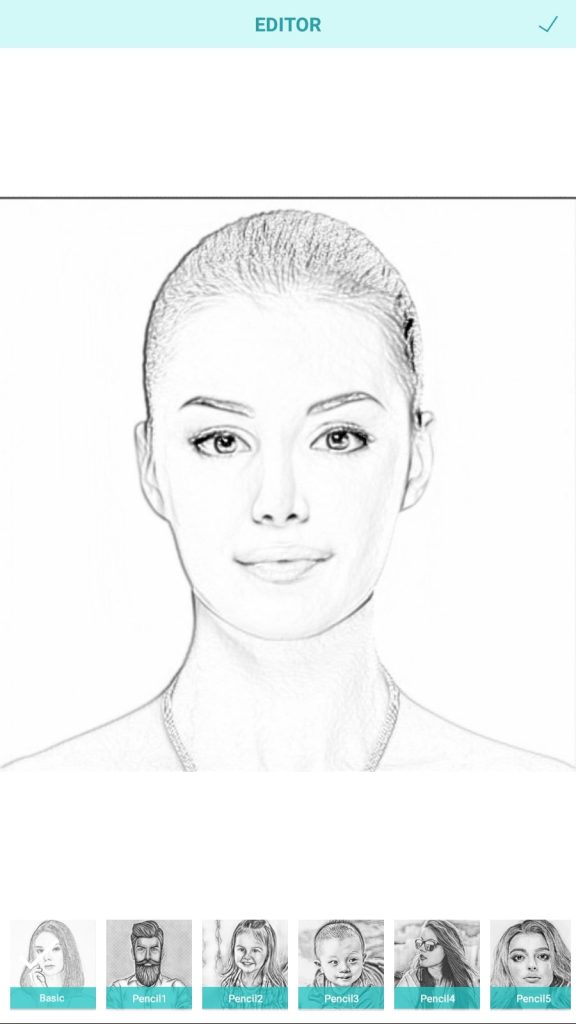 Select the desired color of the lines and check the resulting sketch. Sketch Photo Maker is free to download on Google Play and use on electronic devices with Android OS 4.0.3 and later.

You may also like: 11 Best Perspective Correction Apps for Android & iOS
Sketch Me!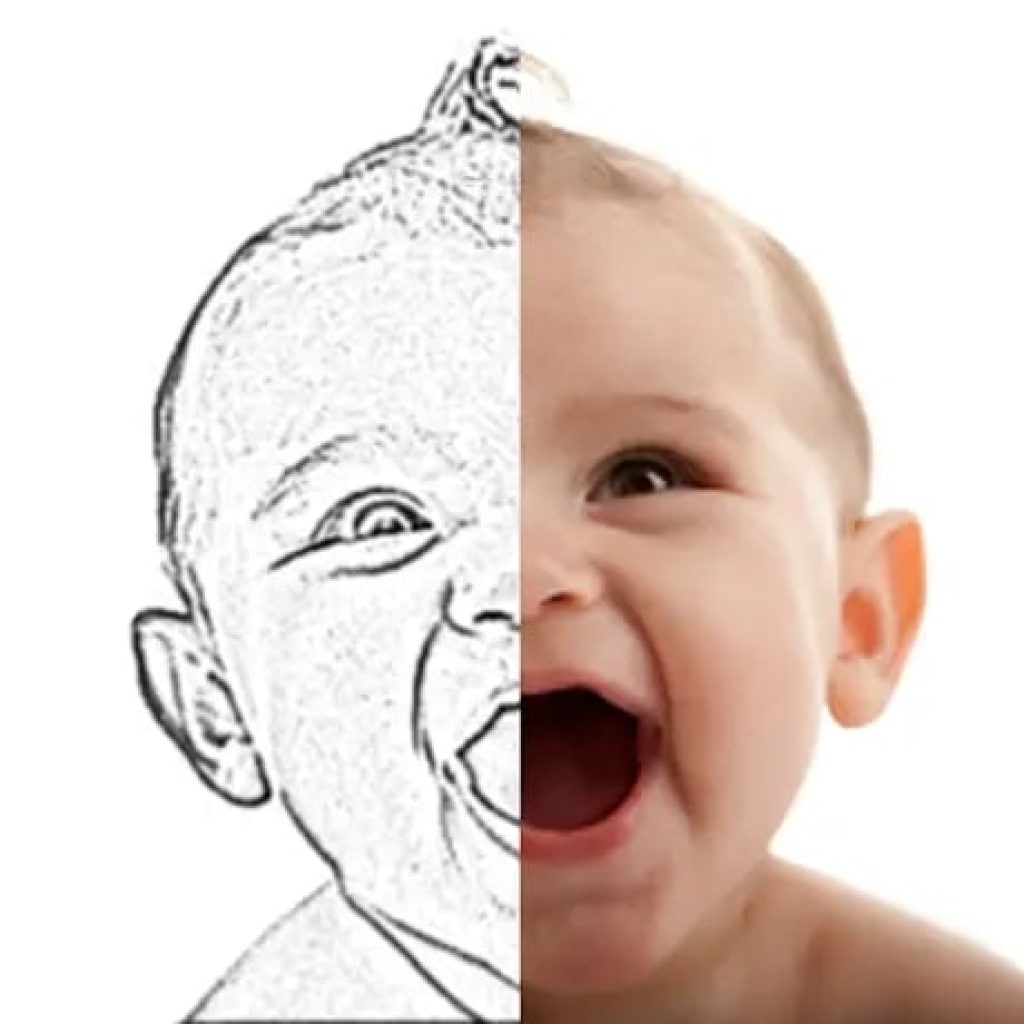 The Sketch Me mobile app was created specifically for Android users. On its basis, you can quickly and easily create color sketches of your photos.
The app has been downloaded more than 10 million times and has already gotten great reviews. Use one of the 7 suggested effects to get the perfect sketch.
The program has a simple and clear menu that allows you to start processing your photos without complicated instructions. Sketch Me is a specialized app for creating creative sketches and has no secondary options.
To start, you need to import a photo or picture from your phone into the app. All actions can be done by tapping your fingers. Change the scale of the photo by tapping on the screen. Just select the desired effect and get the desired result in a few seconds.
Use the split-screen feature to be able to compare the original photo with its thumbnail. Choose the thickness and color of the lines, customize the graphic effect and edit the thumbnail if it doesn't meet your expectations.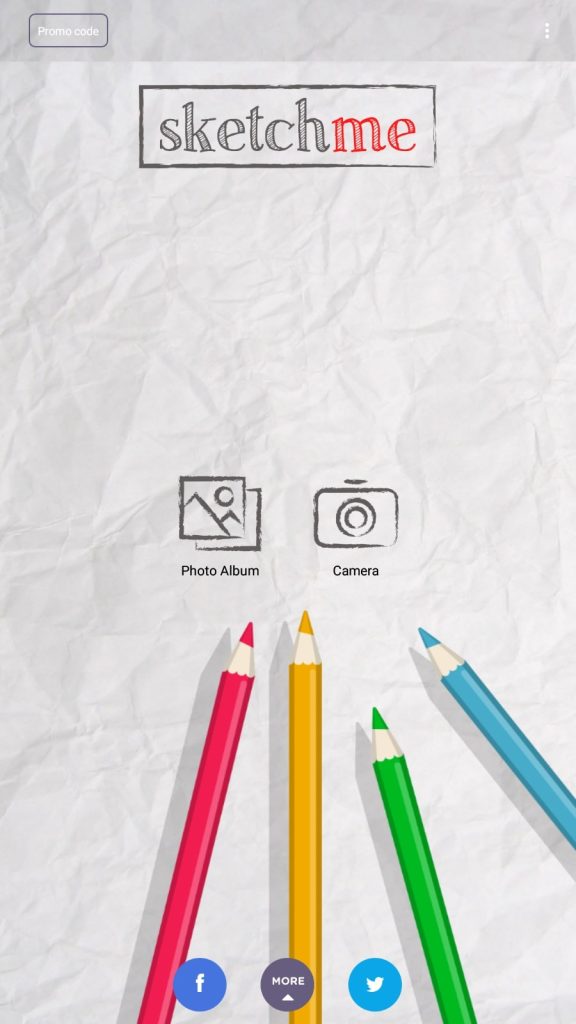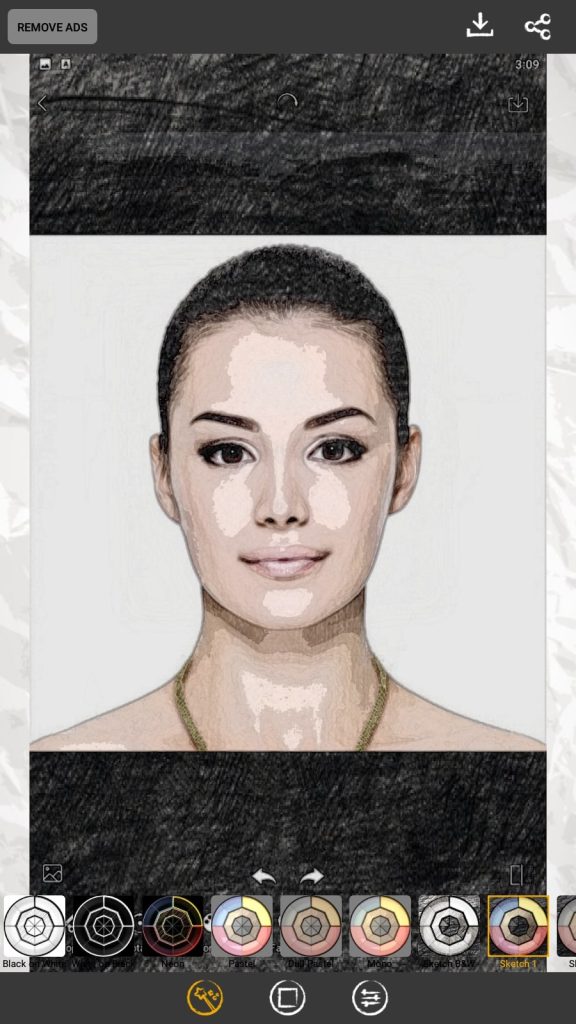 The app works with any image. You can save the thumbnail in high resolution and share it with your friends on Facebook and via email.

Prisma
With the Prisma mobile app, you can turn an ordinary photo into a vivid, high-quality picture. Check out the variety of tools and filters provided by the developers in this app.
Get a real work of art out of an ordinary photo, and use different artistic styles to create a unique masterpiece. Are you a fan of surrealism? Or would you like to give a gift to your parents who love impressionism? This app is perfect for that.
It allows you to quickly and effortlessly get a real drawing without involving professionals. Mix styles, apply many filters at the same time, and get incredible paintings. Over 500 options and effects for any mood are at your disposal.
Once you have a picture you can edit it in more detail. Adjust the color scheme, and control the saturation and brightness of the image. When you've got the perfect one, save it to your phone. Print or send high-resolution images to your contacts with quick links.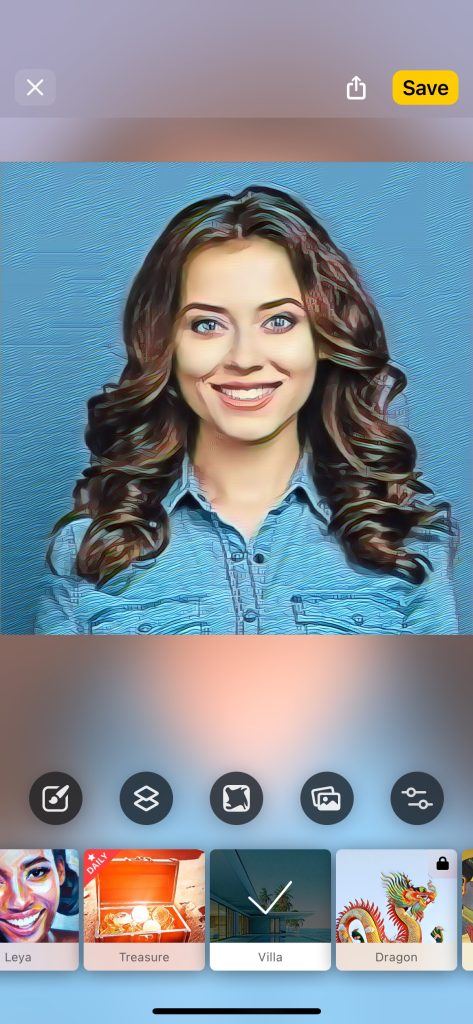 Share your masterpieces on social networks and popular messengers. The Prisma app's fine and high-quality work leaves no editing marks, so feel free to use it to your advantage.


Painnt
Are you a fan of unconventional solutions? Have a refined taste and a taste for beauty? Then the Painnt mobile app will help you enhance your ordinary photos and turn them into real art objects.
The app does not require any special preparation, you can start working right after downloading. Its clear menu and attractive design will help you to spend your time in the app with pleasure and benefit.
Painnt works on the basis of artificial intelligence and neural networks, so the created images are of high quality. Maximum naturalness and no watermarks. Use HD filters to completely transform your photo or picture.
An extensive selection of filters and special effects, a wide palette of colors, and extra features. Unleash your potential and give the world a new masterpiece.
Already now more than 1000 different filters are available, and their collection is constantly updated with new developments. Choose the color, saturation, and brightness level you want.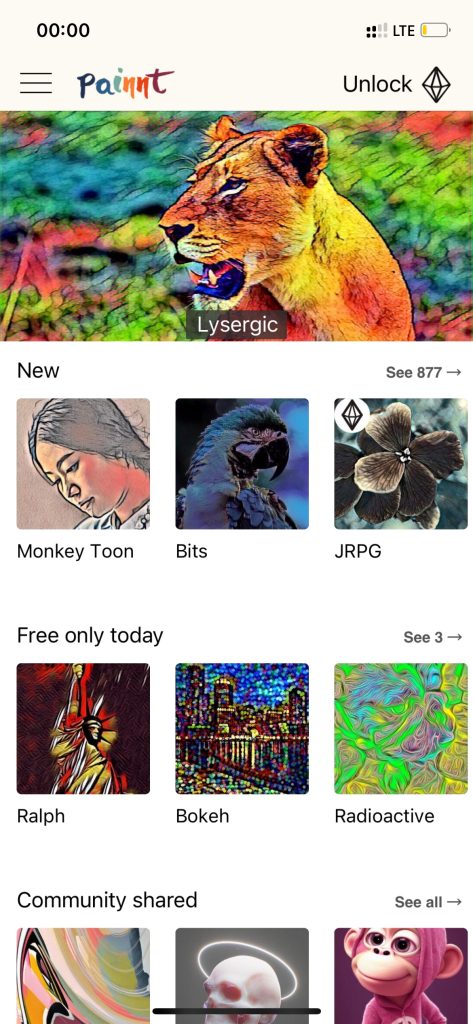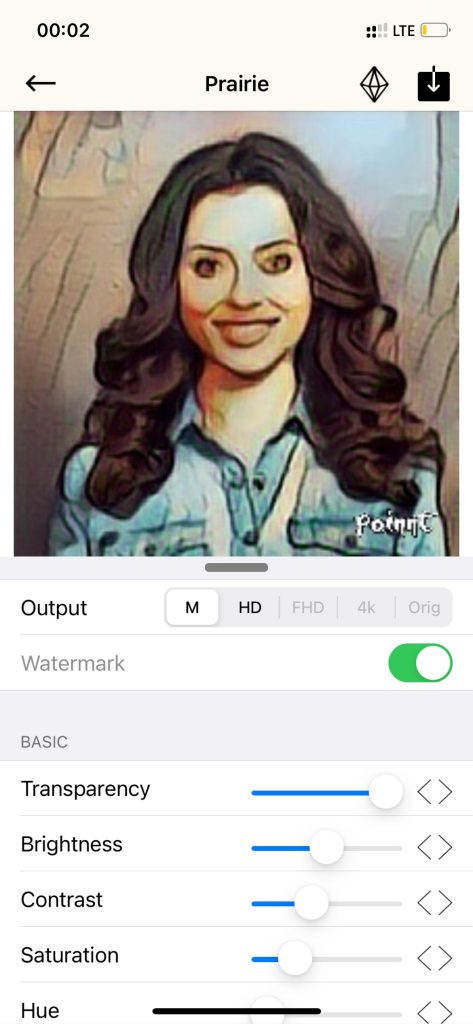 Use the preview function to check the result. When you're done, save the image and send it to your friends and followers. Take part in exhibitions and conversations with other Painnt app users, share your successes and look for inspiration in other people's work.


Neon Effect Brush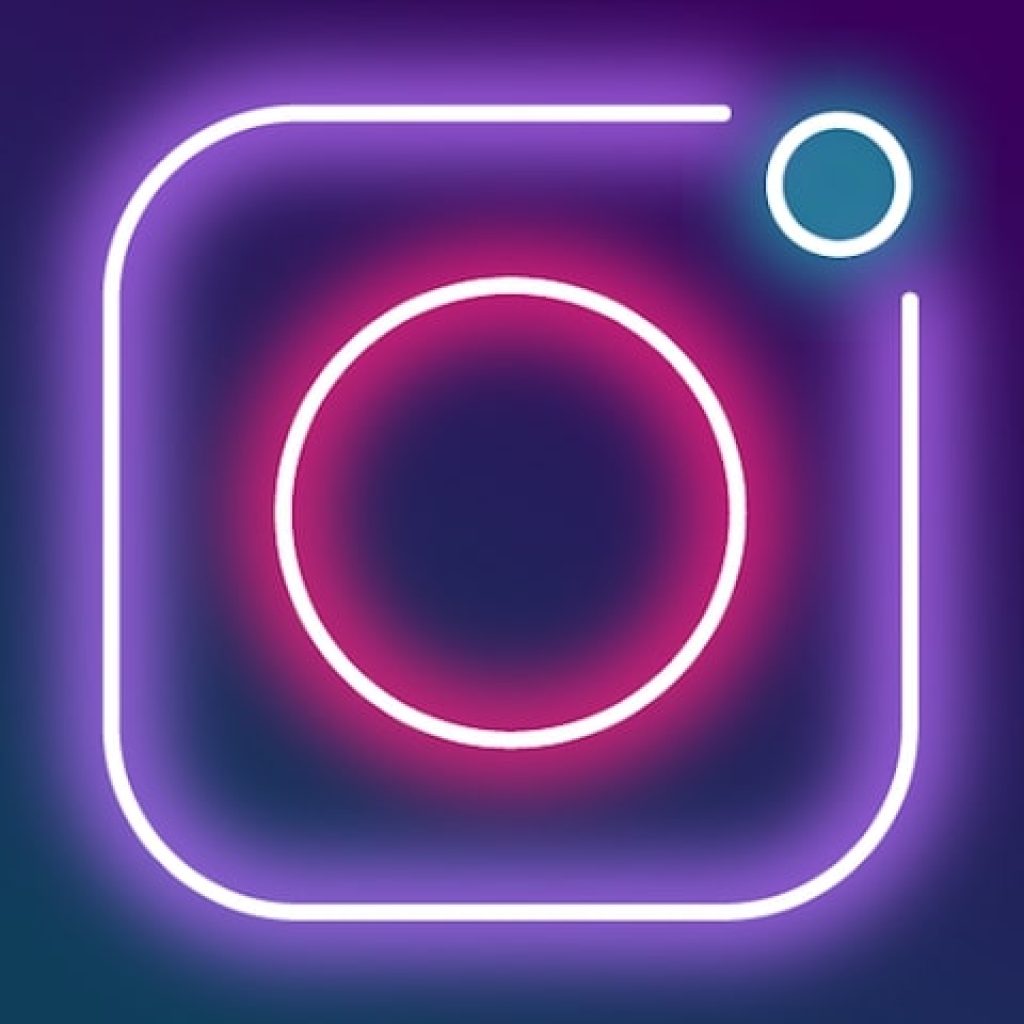 Add brightness and creativity to your photos with the Neon Effect app. You will be able to breathe life into ordinary photos, improve images and create the perfect selfies for social media.
The app takes only 3.1 MB and does the job perfectly. No lengthy and complicated options. Photo editing is instant, one-touch. Choose the photo or image you want to work on. Resize it as needed.
Choose the color that best fits the situation from a wide palette. Then all you have to do is touch the area of the photo you want to change with your finger. Use the neon pen effect to manually create neon lettering and signs. The final result depends on your desire.
With the Neon Effect app, you can create stylish captions and highlight important details. Decorate ordinary photos with your favorite colors to give a festive atmosphere.
Send ready variants to your friends via messengers, and share them with your followers on social networks. Excellent quality and a wide range of colors will help you always be on trend.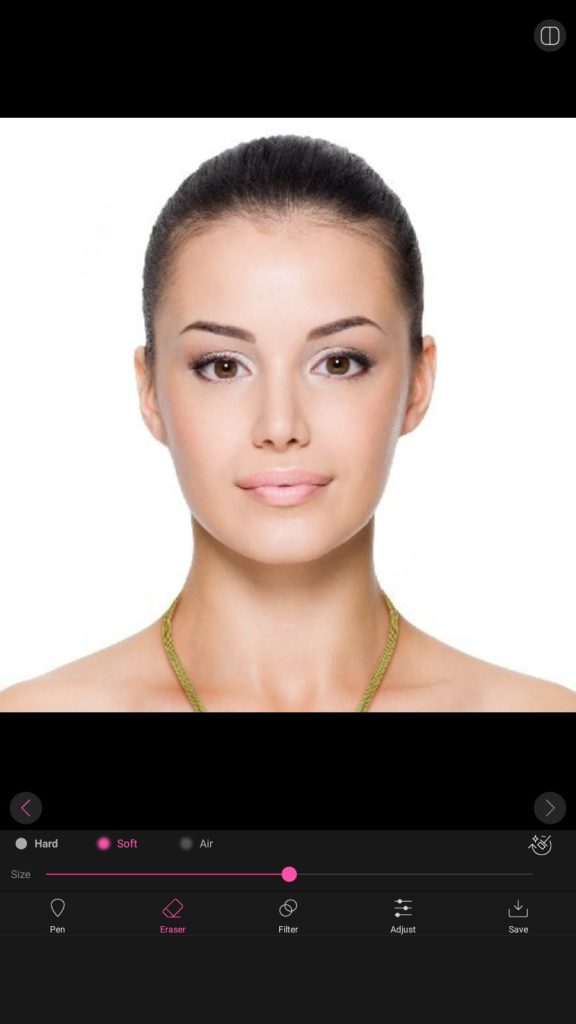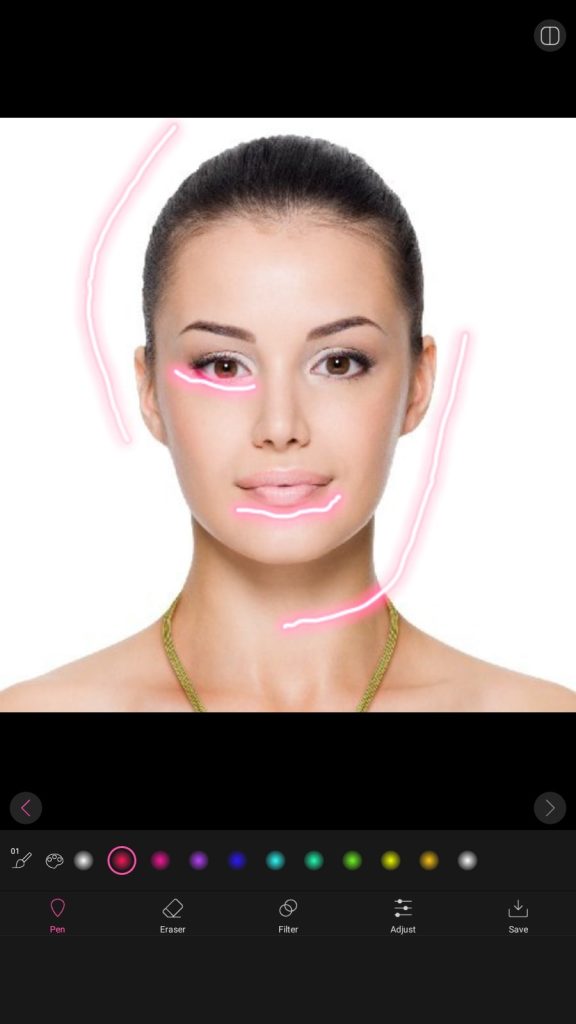 You may also like: 11 Best Apps to Remove Glare from Photos (Android & iOS)
Picsart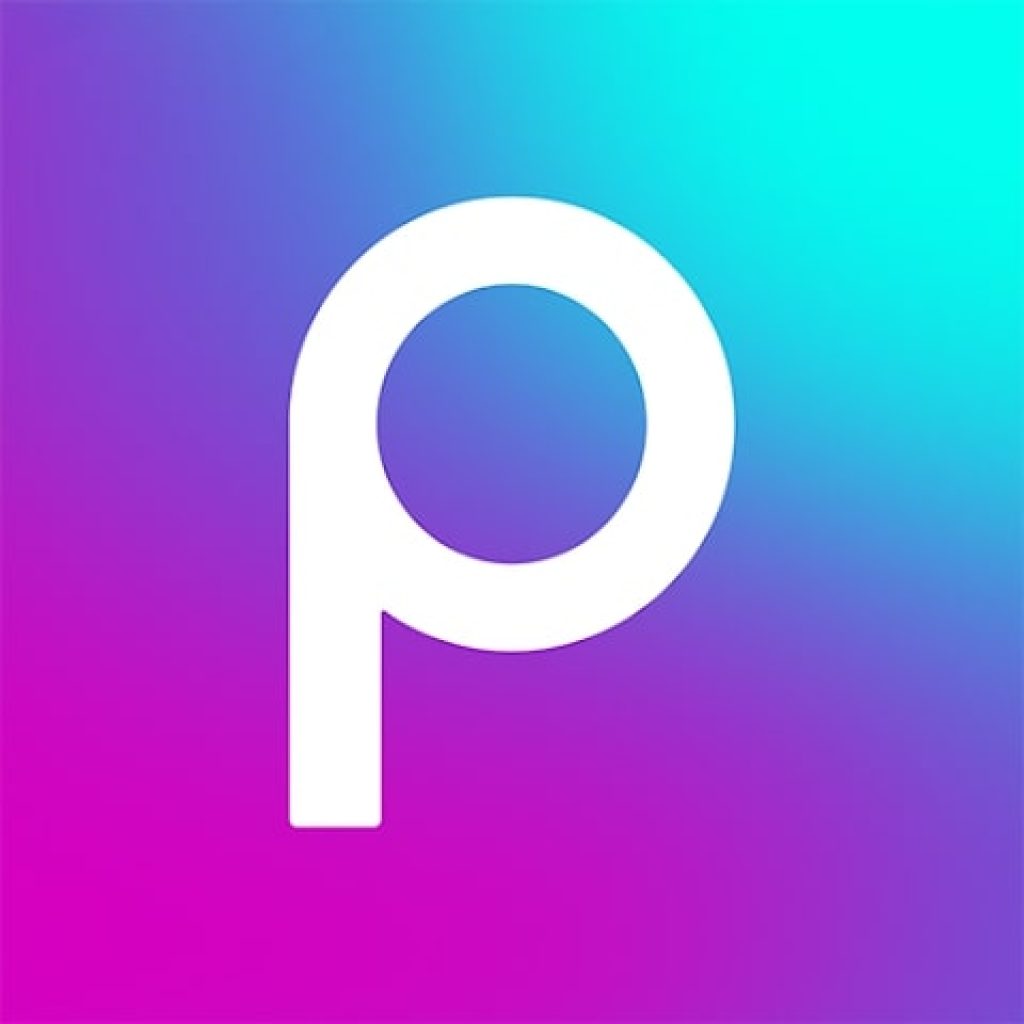 The Picsart mobile app allows you to edit photos and videos at a professional level. It can be mastered in a matter of minutes thanks to its clear menu and tool-sharing logistics.
In this editor, you will be able to create your own collages, and edit photos and entire video clips. The automated process requires minimal effort from the user.
Choose from suggested templates, and use filters and special effects with no limits. Express yourself and unleash your creativity.
The app is one of the leaders in its field. Besides, all tools are freely available and do not require payment. You can create collages, edit bad photos and use filters to give them the right atmosphere.
The photo editor allows you to resize your photos, remove shooting imperfections and turn flaws into virtues. Use retouching to remove wrinkles and pimples, cover bags under the eyes, and apply light makeup. The Replay feature helps you cut down on routines and use the same pattern on other photos.
The video editor helps you create videos of the desired duration, and add text and special effects. Create an interesting collage from the key moments of your video.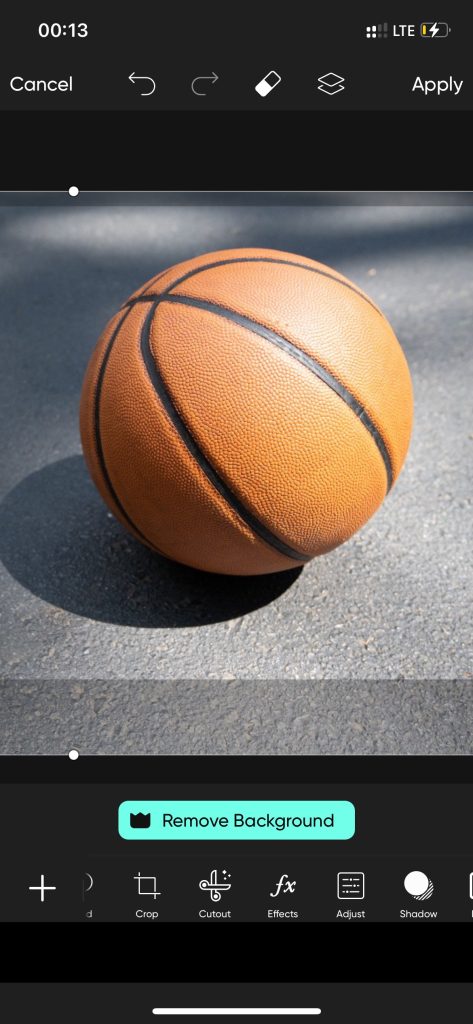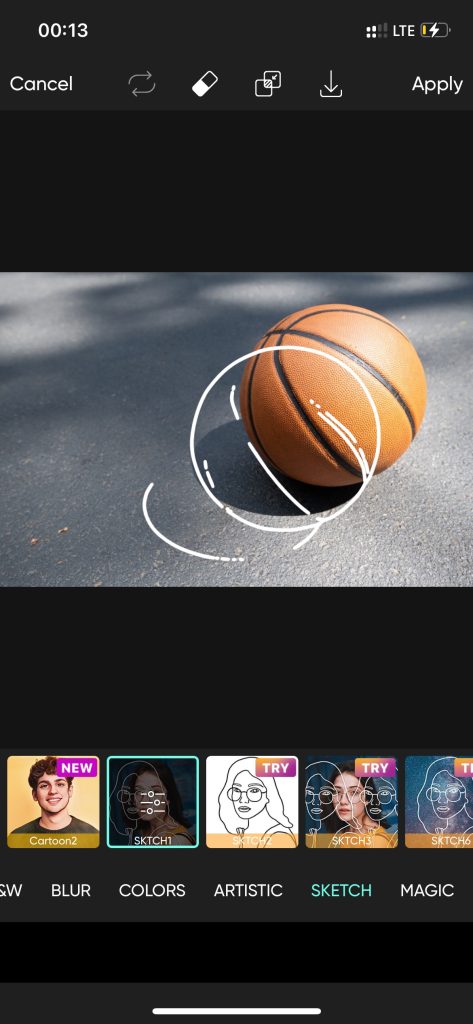 In Picsart you can not only edit ready-made photos but also create your own pictures. Become a member of the Picsart community and enjoy quality editing.