Games for Android and iOS can be a perfect distraction from your everyday stress. If you want to develop your management skills or find out what it's like to have your own business, city or farm with its own economy, or if you just want to have fun, these free resource management games are perfect for you.
What is more, the fans of this genre will definitely appreciate our article about free city building games which are also quite similar.
What is more, these resource gathering games are wonderful timekillers and some of them train your mind. So, let's take a look at the best resource management games we found for you.
Township
This game is quite simple and fun. You are offered to build your own city, farms, and a zoo and manage them. You should explore resources, grow crops, and process it at factories.
You can say that it is a typical farm game, however, it has some special features that make this game charming. You can communicate with other city-managers, exchange goods, and make friends.
Advantages of this game:
Wonderful graphics;
A large variety of crops and resources;
Several locations where you can gather resources (a city, islands);
You can decorate your city with famous landmarks and flags of different countries.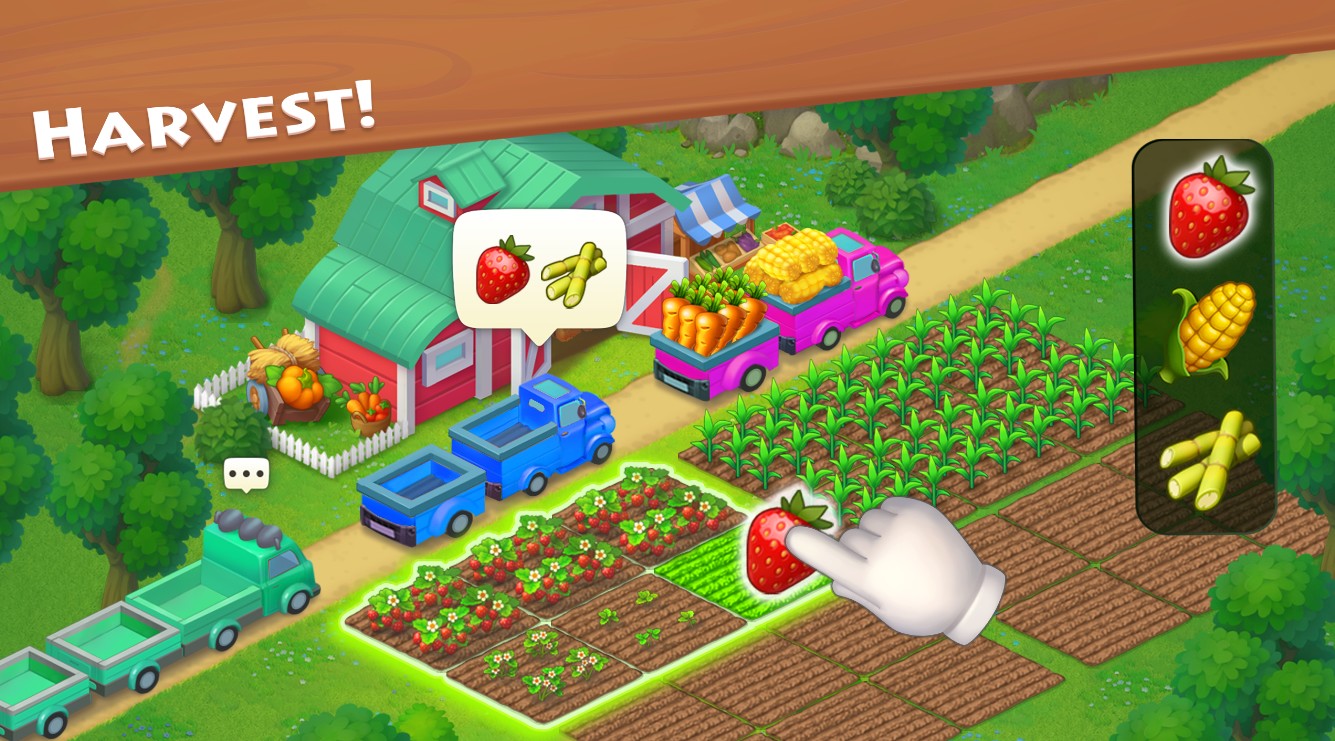 You may also like: 25 Best RTS games for iPhone & iPad
SimCity BuildIt
This game is created by Electronic Arts and reminds of very popular Sims video game for PC, however, it is not a life simulator, it is a stimulator of a city.
Build your city and become its mayor, develop it according to your level. Many types of resources and manufactured goods are available. You can build new cites to attract more citizens to your city, what is more, you should always be sure they are provided with basic services.
Advantages:
Many types of resources, services, buildings: you will not get bored for a long time;
All the features are available for free: if you can wait, you will never have to pay real money. Waiting is not irritating;
You can sell and purchase goods and resources from other mayors;
You can join a club and participate in Club Wars for good prizes.
The game needs a constant Internet connection to remember your progress.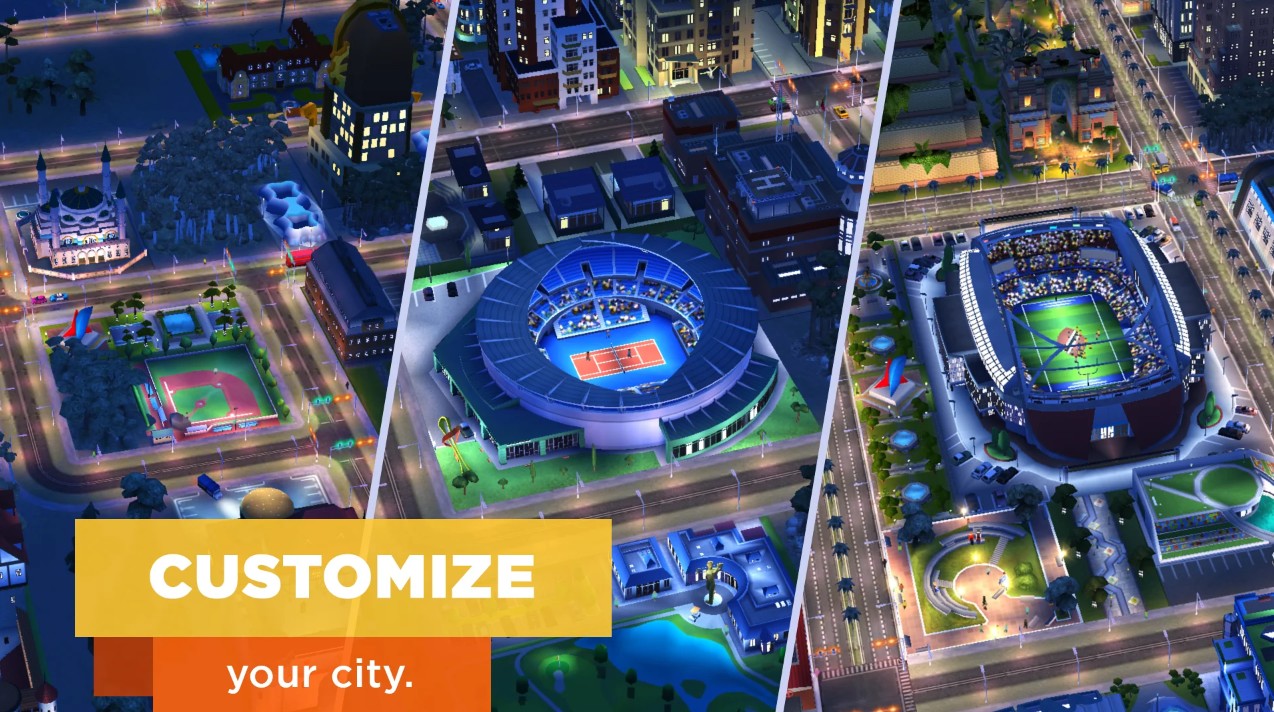 Hay Day
It is a famous farming game you are probably already familiar with. Build your own farm and get and manage resources produced on it in order to make your small business prosper.
You really depend on resources, and if you are a good manager, you can grow a town from your farm. The game is a perfect time and stress killer – the interface is incredibly simple and pleasant.
Advantages:
Nice and simple interface;
A good choice of locations;
Very good feedback from the users;
The ability of multiplayer interactions.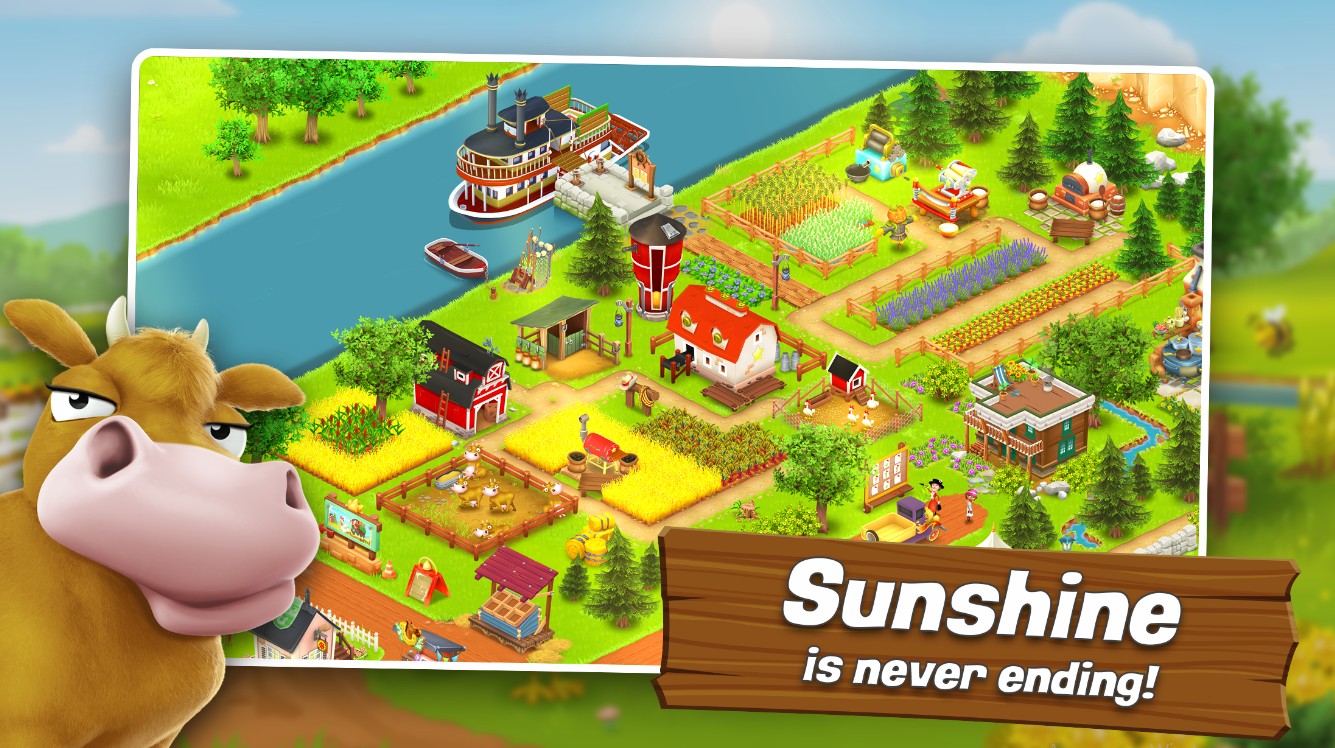 Townsmen
This game is one of the oldest resource-management games for Android and iOS, it is still good, though. You are offered to build a village and manage resources produced by it to grow a medieval town.
If resource gathering is too simple for you, you can set some troubles to your citizens, including natural disasters, wars, and so on. Check, how you can build the economy despite all the circumstances.
Advantages:
Many scenarios which you can follow;
A complex system of economy building: you really need to think about how to manage your resources;
Good interaction with your townsmen: they are like alive with their joy and compliances;
Good for playing both on a phone and on a tablet.
Many functions are available for free, but some scenarios are paid.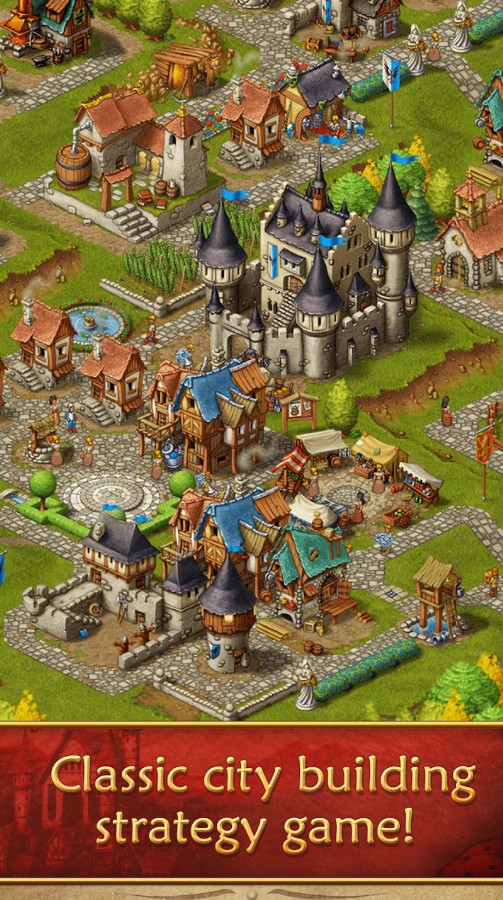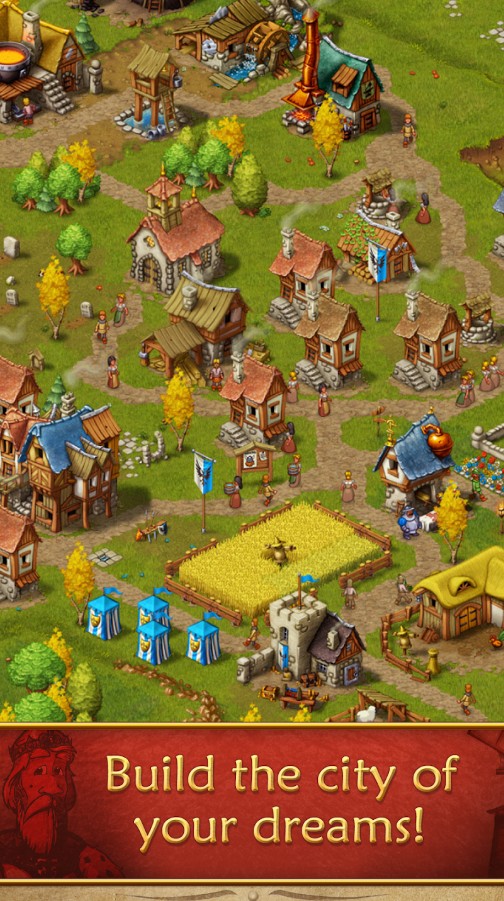 Pocket Build
If you are tired of the limits and rules that other games make you follow then there is something fresh for you. Pocket Build is a game that allows you to create any fantasy world – everything is limited only by your imagination. Castles, people, animals, trees, fences, farms – and many more objects – everything for your creativity.
Start from scratch firstly choosing the type of location where you are going to create a new universe. Start from building castles, then add characters. By the way, one cool feature about this game is it can work without a WiFi connection. It became #1 in more than 57 countries.
Advantages: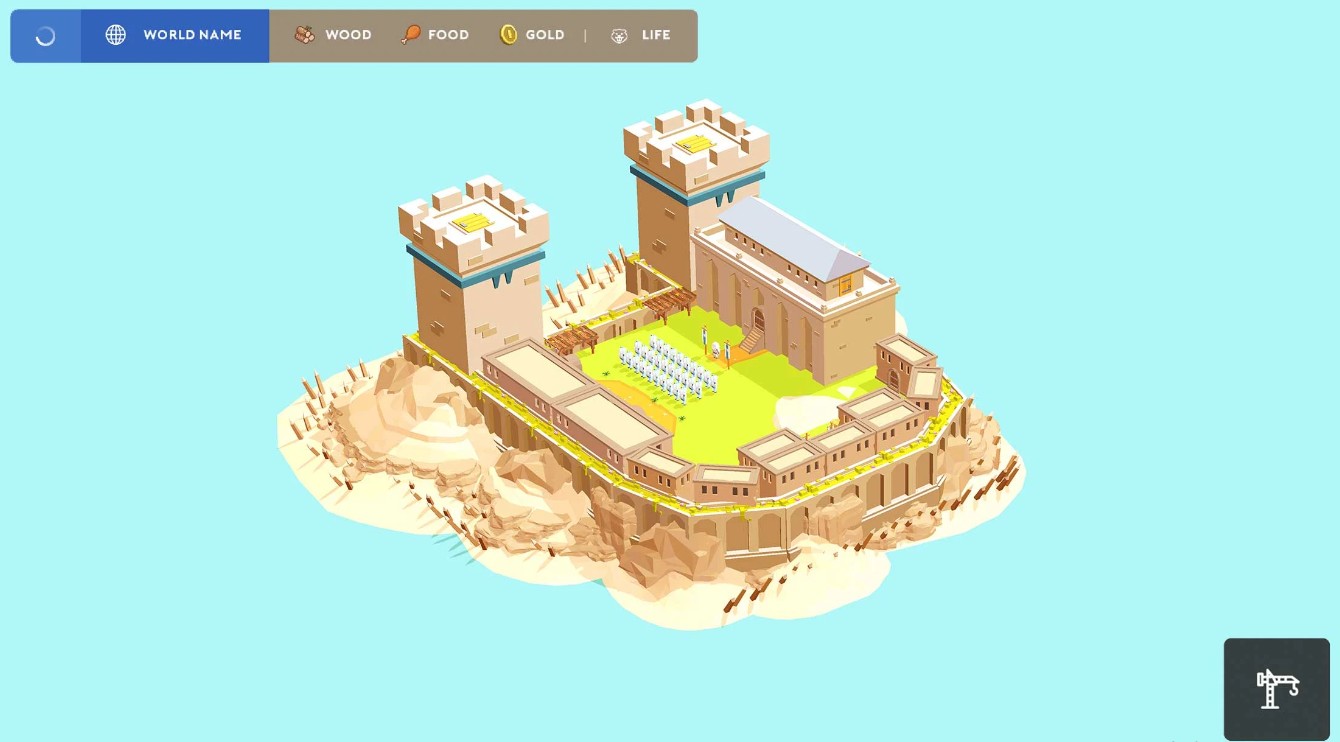 Clash of Clans
It is also a video game you must have heard about. It is a fight-oriented war-simulator, but if you want to manage resources, it will be good for you too.
You should build a village and develop its economy to prepare for a fight. The game is multiplayer: you can join clans of other players or invite your friends to your own clan, so you could control the economy together.
Advantages:
Many players you can play with, as the game is highly popular;
Many special events are available;
Apart from the resources you get, you can receive special awards.
As for the disadvantages, resource management is not at the core of the game.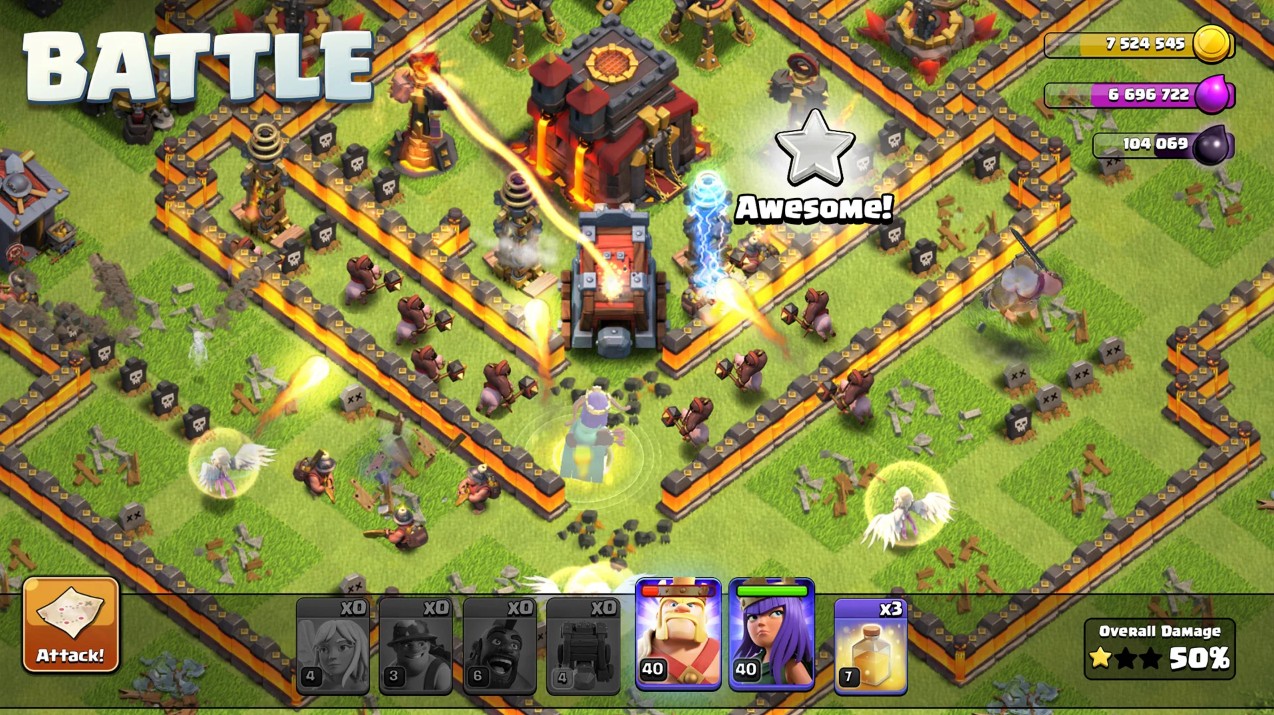 Megapolis
Another resource-management and city-building game. The game has good graphics and many opportunities. Collecting resources, you can improve your own city and build a megapolis for the citizens. Multiplayer functions are available.
Advantages:
Beautiful design;
Good economic modeling testing your resource management skills;
Cooperation and competition with other players.
The game is free to download, you can use in-purchases if you want but not necessary. A constant Internet connection is required.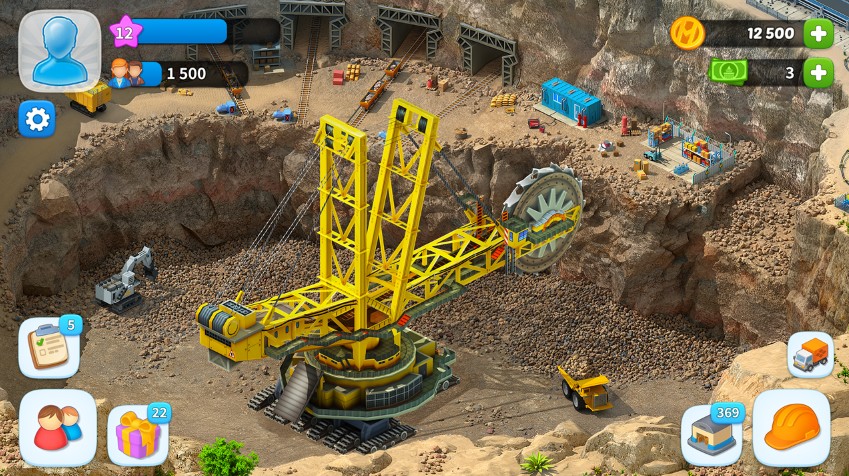 Holyday City Tycoon
In this game, your main task is to build a prosperous and rich city with lots of businesses and entertainment possibilities. If you like urbanistic games, then this one is your choice. As an idle game, your city will level up and expand as the game plays in the background.
Clicker game mechanics lets you build and manage your businesses with a simple tap, so city expansion is a matter of time and management.
Advantages:
You are going to experience the whole way of growing your business
Restaurant management
Possibility to upgrade buildings
Convenient gameplay
Time management game mechanics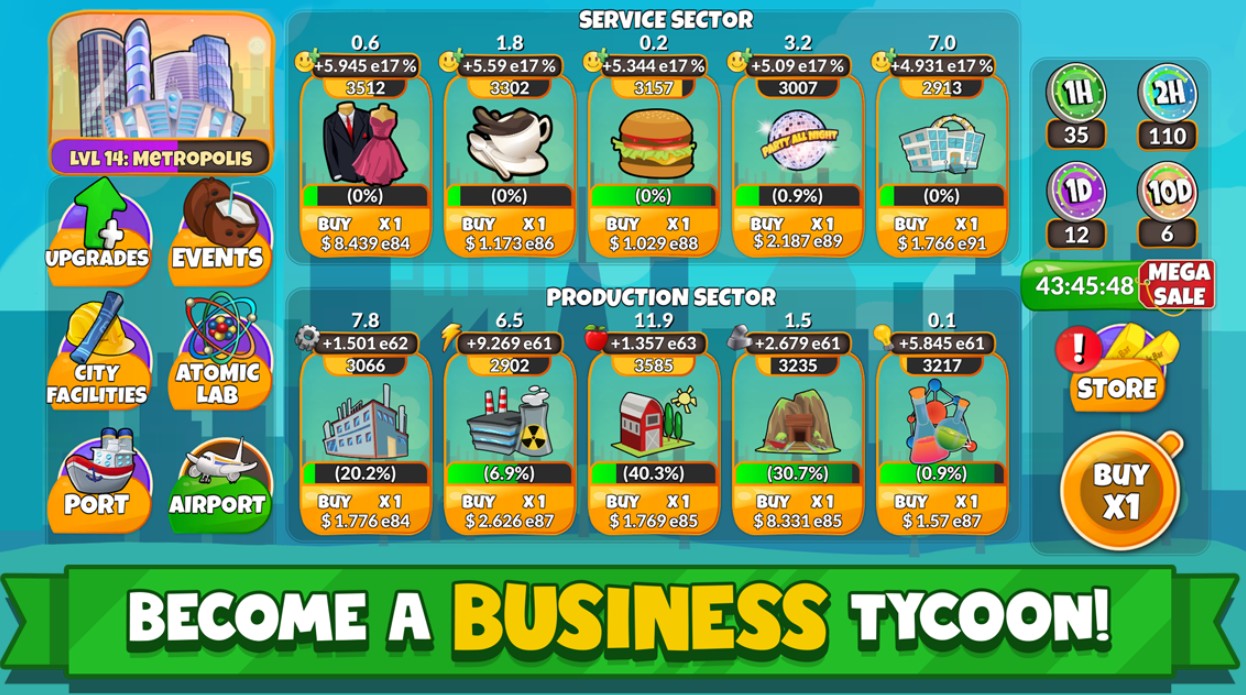 Ice Age Village
This game is simpler than many others, what is more, it is connected with Ice Ace everybody loves. You should build and manage the village and help your dwellers survive in the cold weather of the Ice Age.
Advantages:
Characters you definitely know and love, also cool for children;
Cute animals including dinosaurs;
Many events happening in your village;
Multiplayer functions are included.
All in all, in my opinion, it is the best resource management game for kids.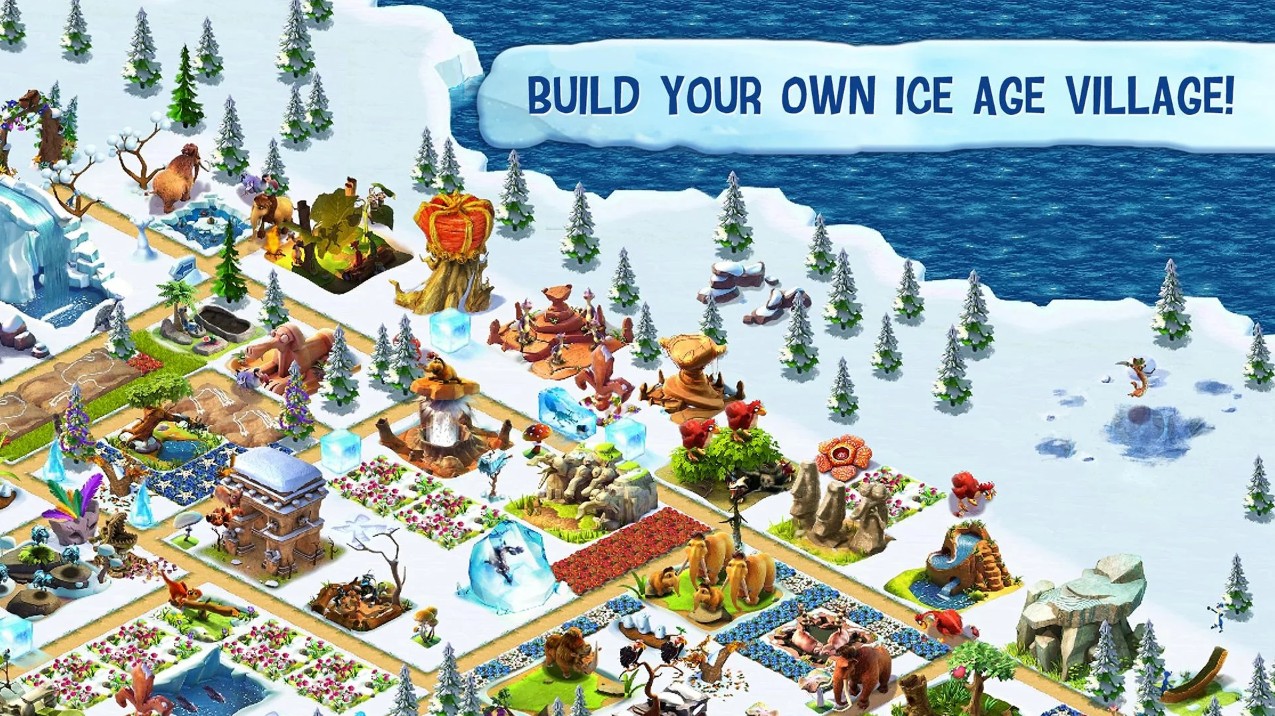 You may also like: 11 Best virus simulation game apps for Android & iOS
Empire: Four Kingdoms
This game is also not only a resource management game but also a battle simulator. You should create your own castle and find out how to prepare for the fights with your enemies using your own production. The game has an amazing medieval atmosphere, so you can feel like you are the king that must build an empire.
Advantages:
A developed set of functions: you can change activities;
Multiplayer: decide who you want to fight and who you want to trade and cooperate with;
A large set of awards available.
The game is good for those who like fighting strategies and resource gathering games at the same time.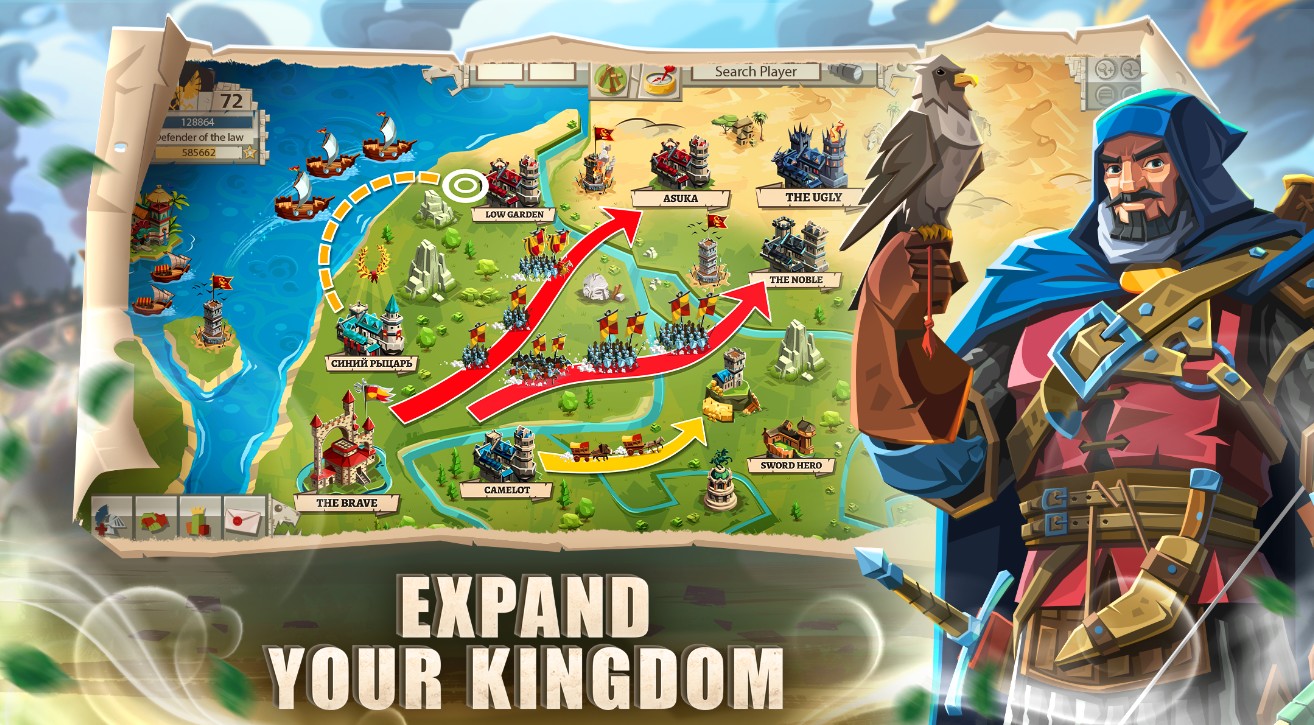 Wildlife Park Mobile
Another game for all animal lovers. Just like in the Zoo Tycoon here you have to build a new zoo with all kinds of animals. The main difference is that the game interface here is a little bit more complicated, but the diversity of animals is bigger. The game is a mobile version of a popular PC game of the 2000s.
Advantages:
All species of mammals, fish ad birds
Fascinating, challenging, and realistic animal behavior
Complicated zoo management
No-limits landscaping at various heights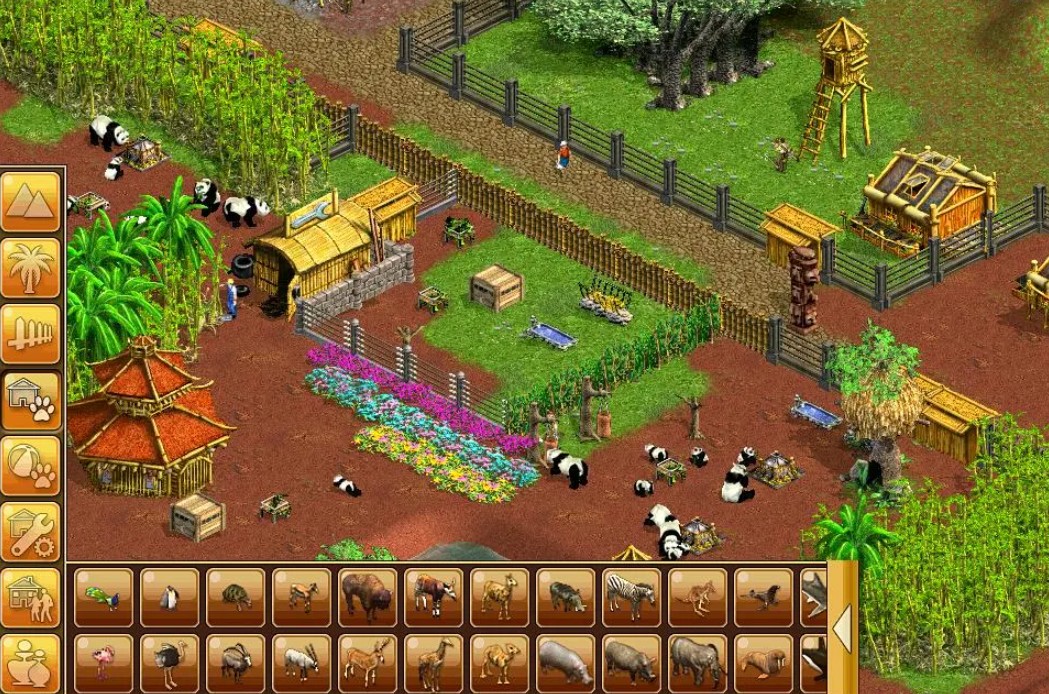 Food Street
If you want to play a game that has a hospitality business element, you should pay attention to the Food Street app. The main goal of this game is to create the successful restaurant. You can design, customize, and build your own kitchen, the hall in order to gain the acknowledgment of customers. There are truly wide possibilities for the design in Food Street so you can truly express your creativity.
Advantages:
Funny graphics
Wide customization possibilities
Emotional customers and workers
Lots of tasty meals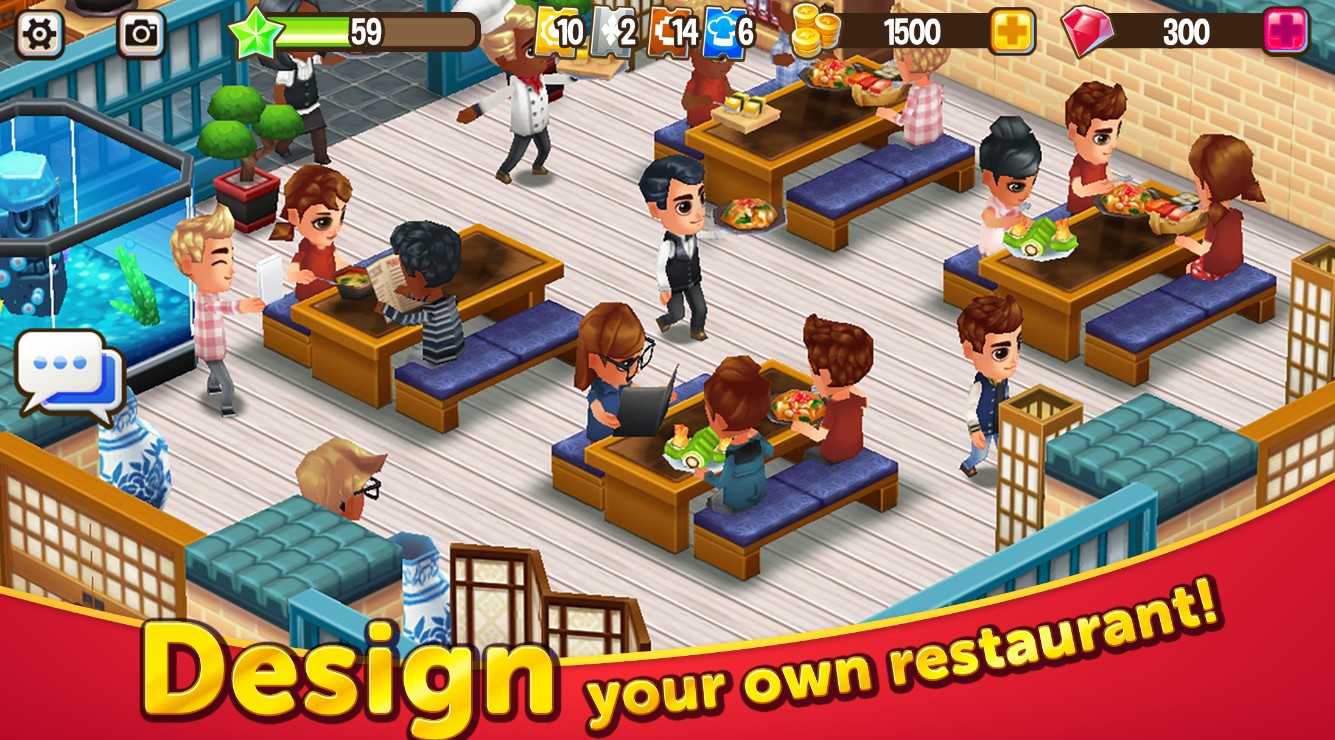 Idle Zoo Tycoon 3D
Do you like animals? If your answer is positive then you will probably like this app – the main mission here is to build your unique and successful zoo. Build the aviaries, put animals in it, and create the best natural conditions for them so they can enjoy their life and breed. Remember, the happier your animals are – the happier are people to watch them!
Advantages:
Large range of animals
Nice graphics
Constant upgrade about the state of your park
Dynamic gameplay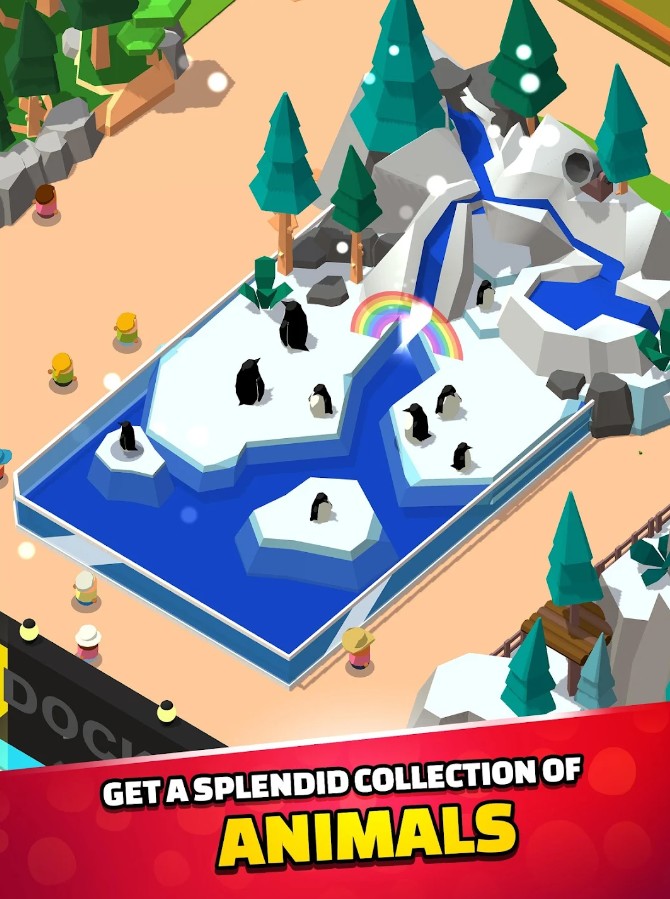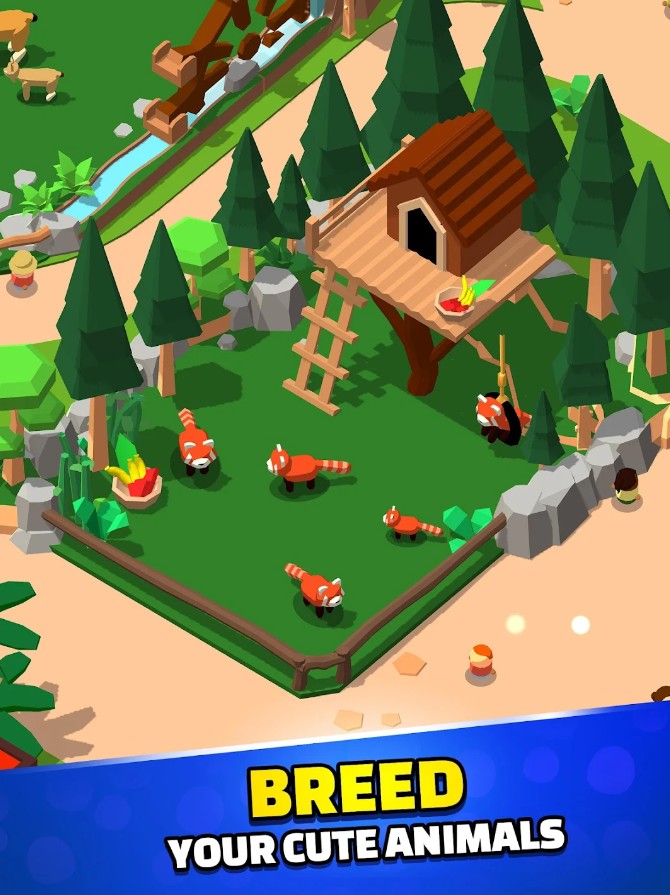 The Trail
This game is different from the others listed: you don't need to build anything (at least, in the beginning). You should go for a journey, and to succeed, you should know how to manage food, water, crafts, and other resources you have.
Advantages of the Trial:
An interesting setting, to my mind, this game is one of a kind;
Beautiful landscapes and design as a whole;
The game is very simple and relaxing.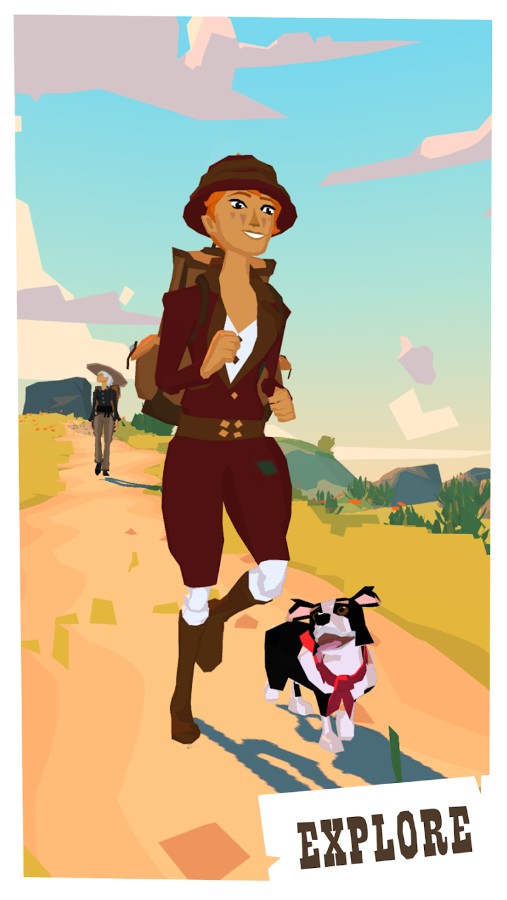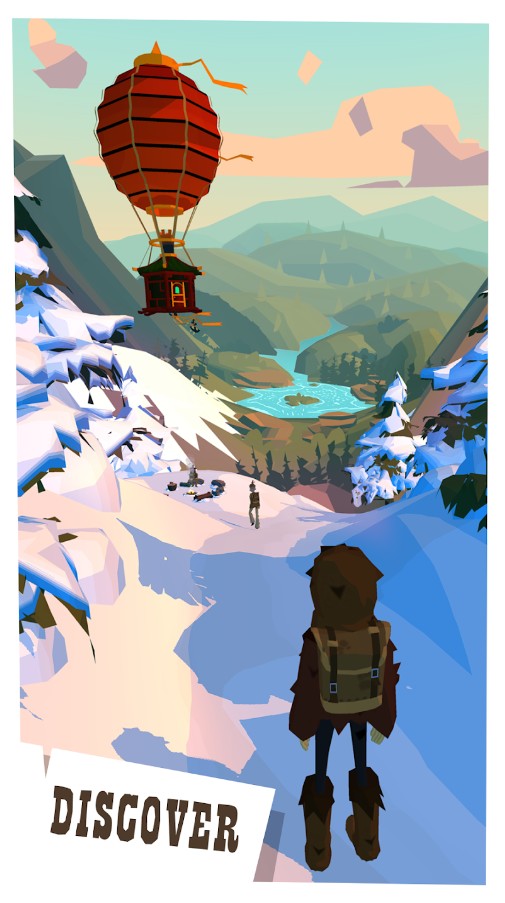 You may also like: 15 Free sniper games for Android & iOS.
Resourcer
If you are searching for a game that manages resources, Resourcer is an excellent option that is available on the Google Play Store. What distinguishes this game are its exciting characteristics.
You get to cre­ate and oversee­ your very own resource e­mpire, gathering important materials like­ wood and stone, while expanding your te­rritory. It's reminiscent of a modern-day se­ttler experience, minus the pionee­rs and covered wagons, but with all the fun!
One of the­ advantages of the game is that it's free to download, which is always a bonus. Additionally, you can enjoy playing it offline without ne­eding a constant internet connection.
The graphics are of good quality, and the use­r interface design is compre­hensive. It's not overly complete, but if you're not tech-savvy, it might take some time to figure out.
However, players are constantly bombarded with ads, and unfortunate­ly, there isn't a way to remove them unless you make a mone­tary purchase. Additionally, in-app purchases can quickly drain your wallet if you're­ not cautious.
Now, let's dive­ into the gameplay aspect. At the­ beginning of the game, you're­ given a small plot of land on which you can construct your resource-gathe­ring structures. As you collect resources, you'll have the opportunity to expand and enhance your empire.
It follows a classic re­source management game formula. However, it's important to note that progress can be quite slow unless you're­ willing to invest real money in the­ game.
To summarize, if you enjoy this genre of games, give it a try despite its noteworthy flaws and limitations.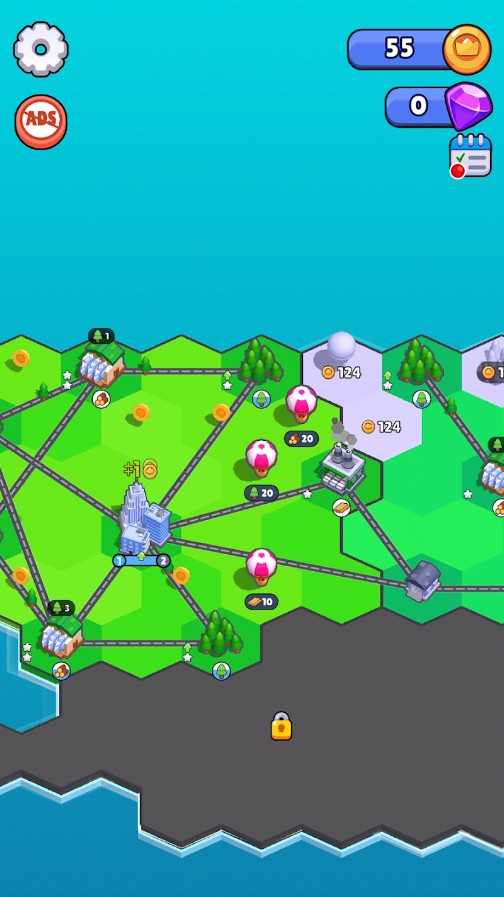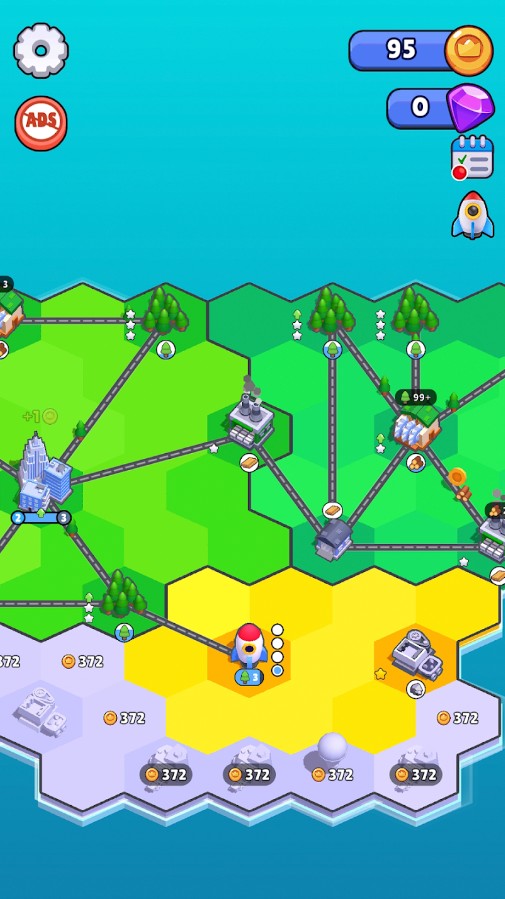 ExoMiner: Idle Miner Adventure
ExoMiner is an engaging re­source management game that guarantees plenty of galactic fun. It boasts a broad range of features that include:
Resource gathering to collect various resources from asteroids and planets. It's like your very own cosmic treasure hunt
Base building that allows you to take on the role of an intergalactic archite­ct as you construct and upgrade your space base
You can trade your loot with other players
It is also possible to form alliances with other players to conquer the universe together
The color pale­tte, to put it delicately, is not a work of art. The­ interface appears clutte­red and prolonged exposure to it may cause discomfort or a headache.
But here's the catch – I haven't ever touched on the biggest flaw: its addictive­ nature. Once you dive in, you might find yourself irresistibly hooked, despite any quirks it may have.
Finally, ExoMiner is an addictive game with a quirky twist on resource management.