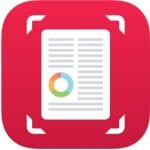 Turn your mobile device into a high-quality document and QR code scanner. Just point the camera at the desired text, image, code, etc. and literally in a couple of seconds, you will receive a scanned copy in high resolution (up to 200 dpi) in PDF or JPG format.
Scanbot has all the basic features of this kind of application. There are various color presets that will help you achieve the best display of the document; the ability to export to PDF with a resolution of 200 dpi; as well as integration with various cloud services (including Dropbox and Google Drive). In addition, it knows how to work with multi-page documents and has built-in editing tools that allow you to trim pages, customize fields and add annotations. A lot of other competing applications have similar functionality, and some even surpass it, but the value of Scanbot is primarily in the attention to trifles and impeccable design.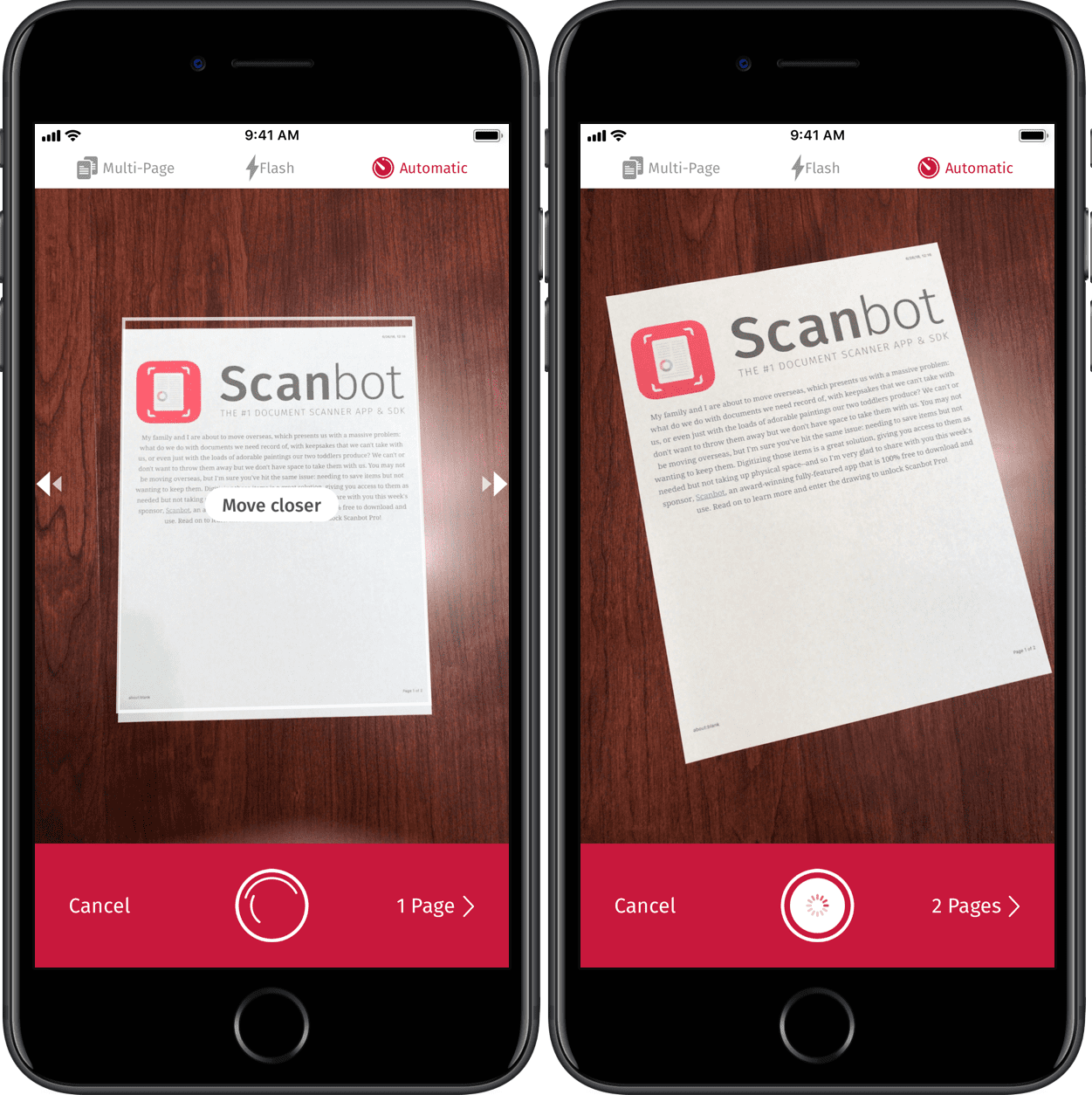 In the shooting mode, the application will display on-screen prompts, in cases where you need to turn the camera to better capture or use an additional light source due to poor lighting. The buttons at the bottom of the screen allow you to enable multi-page scanning mode, use ready-made images from the Camera Roll, or turn on the flash. The highlight of Scanbot is that for a successful scan, you generally may not to press the shutter button – the application itself will determine the boundaries of the document and the moment when your hand stops moving and the picture stabilizes.
Scanbot works perfectly with automatic detection of boundaries – this process is quite fast, accurate and generally surpasses other applications. It is implemented so conveniently that you just have to move your gadget to a document or business card for a couple of seconds and forget about it.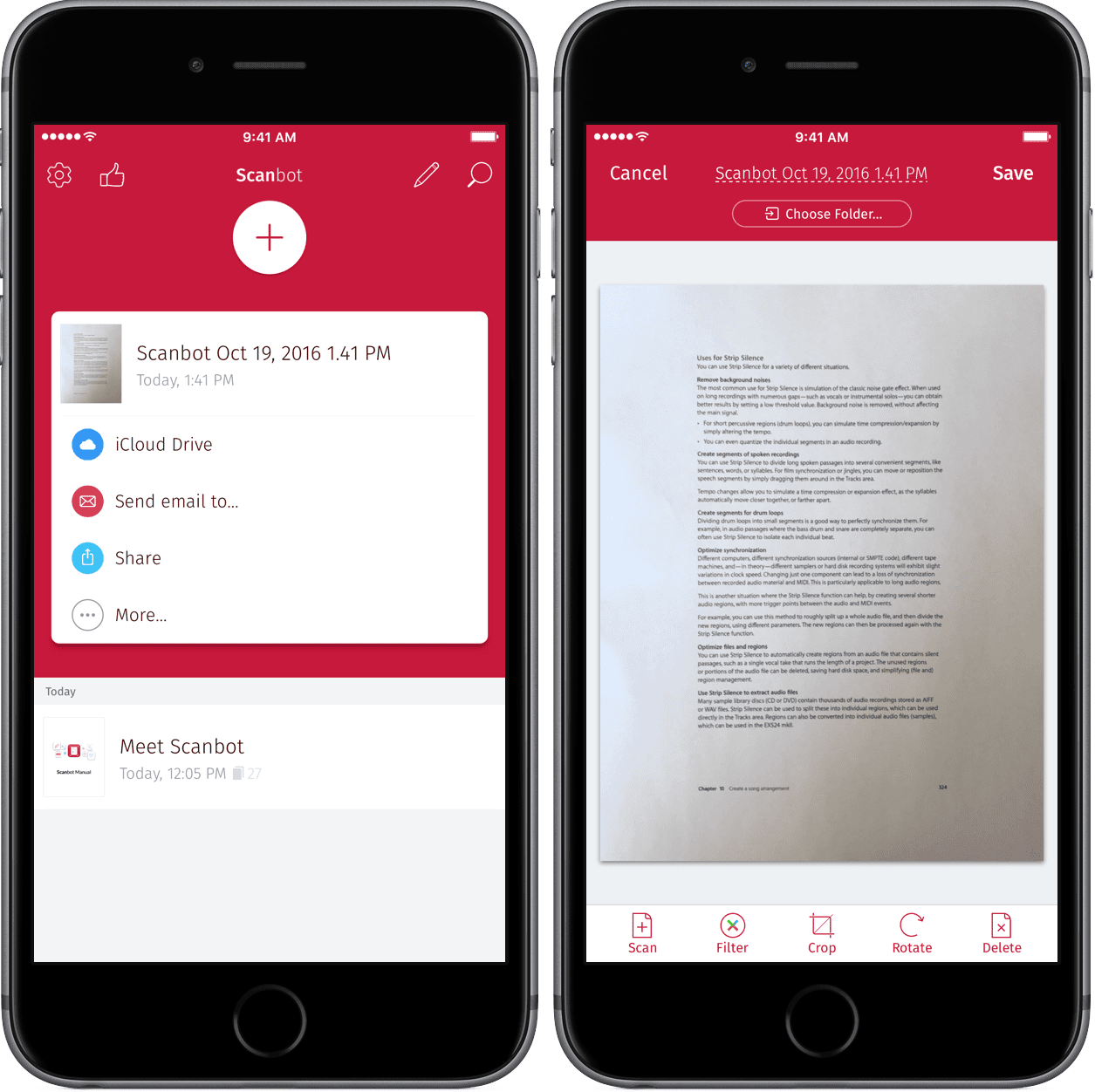 In the mode of viewing scanned documents you always have before your eyes a large "+" button, which allows you to instantly return to the camera mode to scan new documents. But what is really convenient is that you can switch between modes without even pressing this button — just swipe from top to bottom or vice versa to return to the library.
In addition, gestures also apply to document exchange: a short swipe to the right for sharing, a long one for sending by email and tap with a hold to open the download menu to the cloud.
There is a rich built-in functionality that can boast of scanning multi-page documents, a set of different color modes, adjusting the blur effect, fast optimization of the level of image quality, the ability of intelligent background data transfer. The application has a high performance, and its interface is made in a fairly pleasant for the user design. Scanbot developers boldly state that the capabilities of this application can compete with modern desktop scanners.
Features:
Scan to PDF in premium quality with a resolution of up to 200 dpi.
Integration with cloud services: Dropbox, Box, Evernote, Yandex.
Automatic detection of document boundaries and scanning.
Ability to scan multi-page documents.
Different color modes.
Automatic quality optimization.
Intelligent background data transfer.
High speed.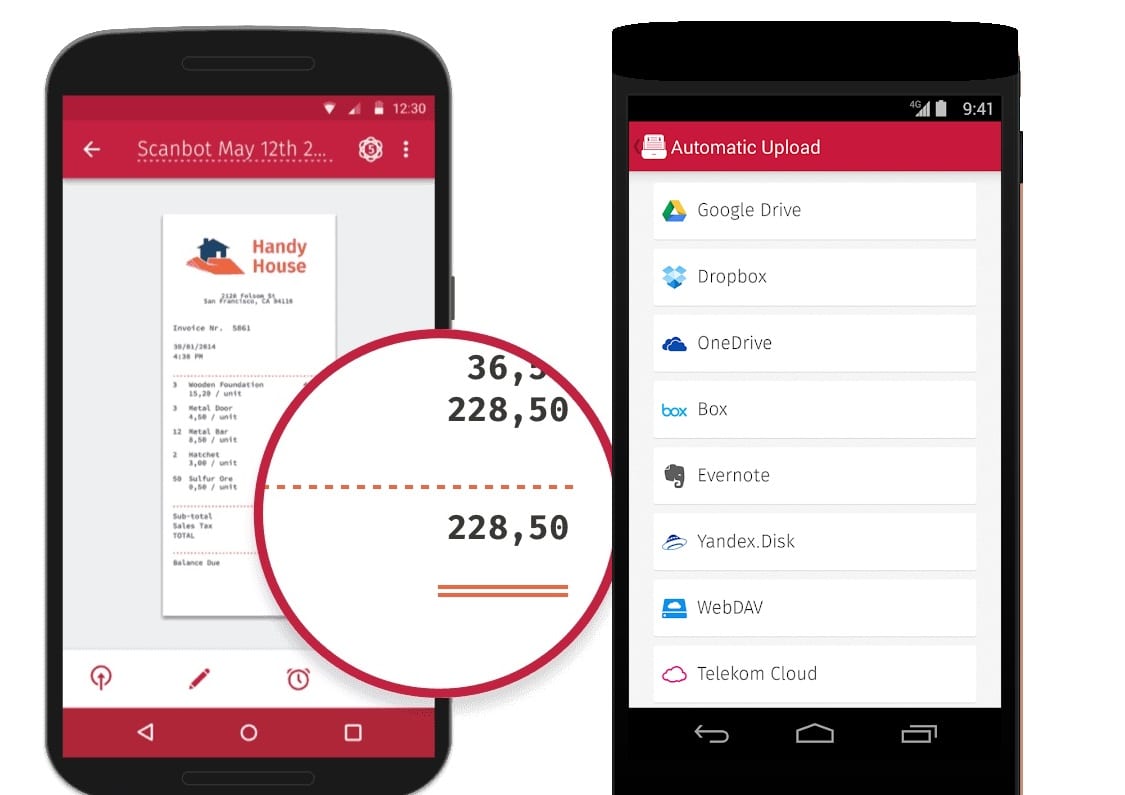 In general, Scanbot can fully replace the bulky desktop scanner, combining fast and high-quality scanning with the small size of the device itself. Scan any documents anytime, anywhere: price tags, business cards, checks, notes, stickers, lecture boards, etc. The Scanbot application will allow you to save all important documents without creating paper debris, no matter where you are: in the store, at work or traveling.


Check also [wpsm_highlight color="yellow"]10 Best iPhone apps to scan documents[/wpsm_highlight]