Are you satisfied with the standard screenshot maker that you already have pre-installed on your gadget? Or have you ever thought that you could have a better quality of screenshots that you make? What is more, if you're someone, who has to often work with screenshots, you might want to explore better apps for that.
In the list down below we found the best scrolling screenshot apps for you to choose from. Enjoy!
Turn the surrounding objects into their 3D models using these best 3D scanner apps.
Screen Master
Feel like showing off to your bonne amie with your online chat with a handsome dude or save a mood board for a photoshoot from Pinterest, then this application is irreplaceable! Normally, you get only a snapshot of the area displayed. To obtain a picture of the entire web page or a large article, you'd better use a scrolling screenshot.
The first pros are that you can choose the way you'd like to capture a screen of the selected area using Screen Master:
using the phone keyboard;
with a custom capture button that is displayed on top of all processes on the screen;
by shaking your device to capture the image.
Apart from its main function, Screen Master is a good editor. You can use it not only to create screenshots with it but also to take ready-made images stored in the phone's memory or on the SD card. The possibilities of working with images go beyond the boundaries of fiction: you can cut any shape, rotate, blur, add printed or drawn text and stickers! All screenshots are created without loss of quality, the main formats are supported: PNG, JPEG, JPG, IMG, etc., which allows you to save long web pages in image format.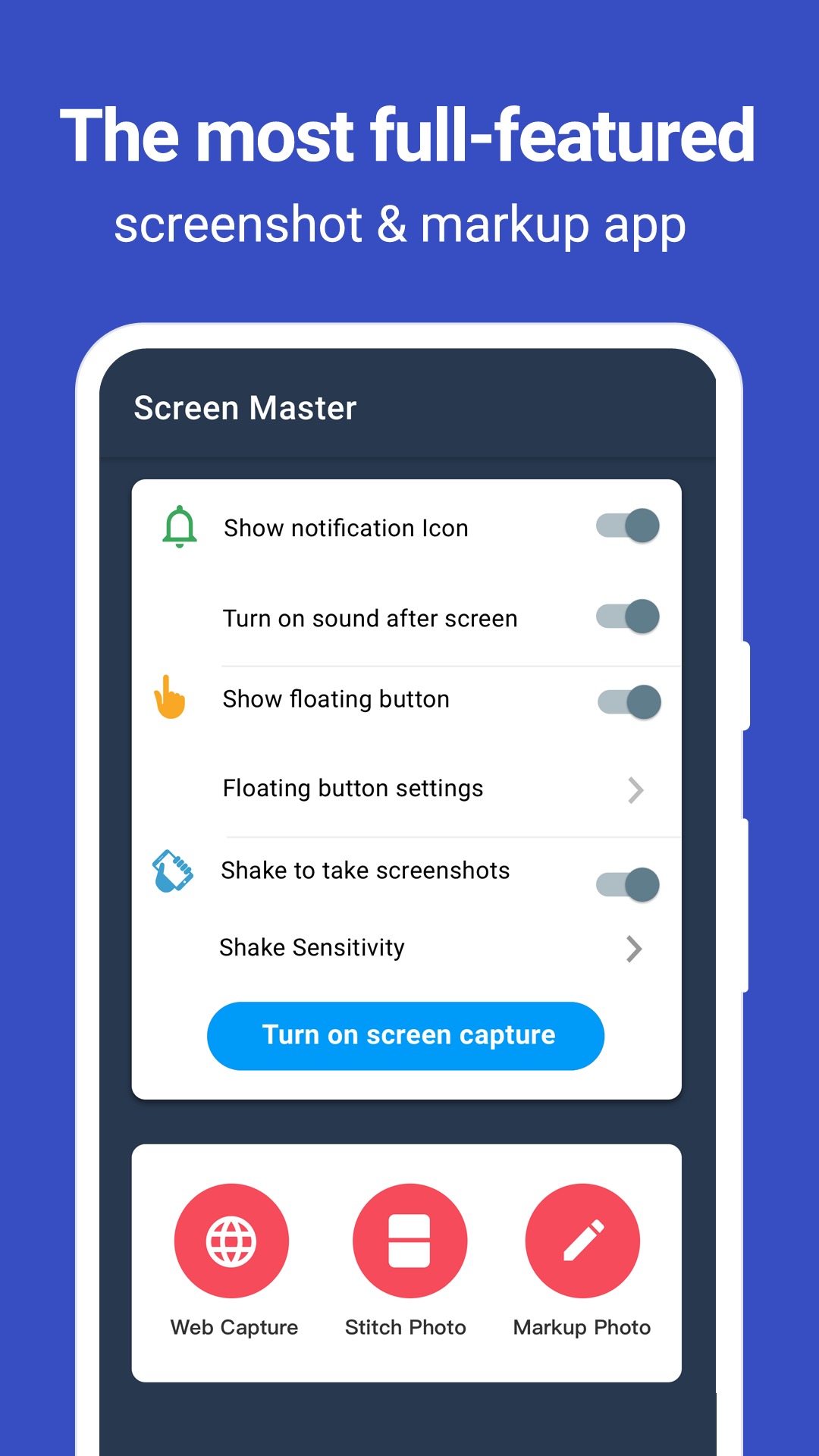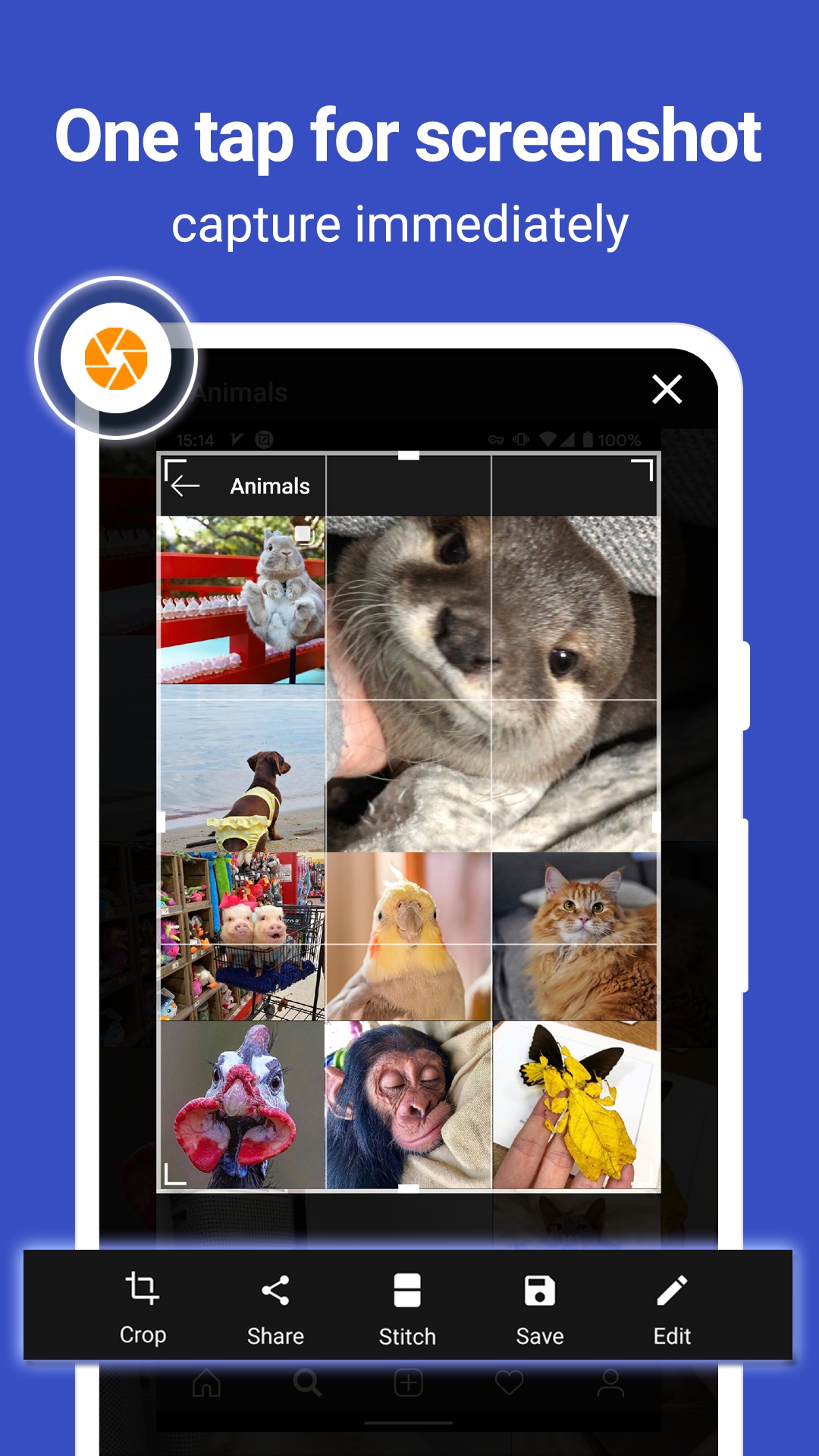 Even though the developer declares the application as compatible with various devices, owners of iPhones note difficulties and bugs during operation. However, the application proved to be reliable, with a relatively small weight – up to 5 MB.

You may also like: 9 Free Book Scanner Apps For Android & iOS
Screenshot Easy
If you are tormented with the search for an easy-to-use screenshot editor with the ability to embellish screenshots, and the ones you know either do not fit the requirements (weak in editing or simply outdated) or monster-like harvesters in which simply drawing arrows is a whole quest, then you just need to try this application.
Screenshot Easy is an automated interactive screenshot trigger widget for Android devices. Allows you to create and save screenshots in one click. It is equipped with functional tools for viewing, editing and sharing created screenshots via social networks, messengers, photo exchange services.
More than 10 supported types of screen capture activation actions. Captures the video stream of the graphics controller and interprets it into a screenshot when performing the specified activation action, automatically saves the screenshot to the selected directory.
Automatically uploads the last screenshot taken/selected by the user to the editing interface. It frames, rotates, scales, mirrors, filters / draws brush lines, adjusts brightness, sets contrast, and otherwise modifies the edited screenshot following the user's manipulations.
The advantage is also an easy-to-use interface for hardware and the system, which allows you to create screenshots in one click.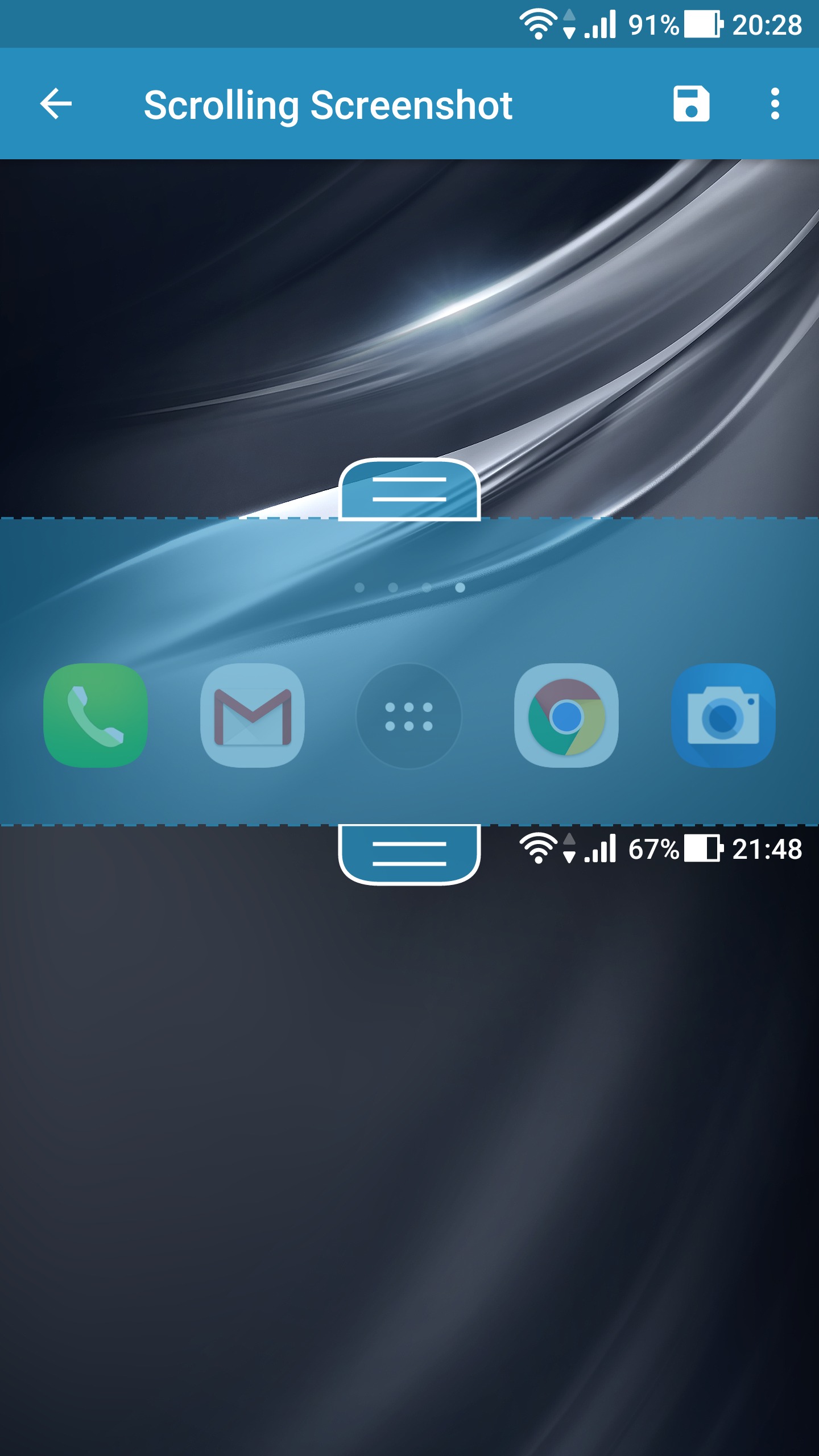 The obvious disadvantages of this program include the fact that it works on some devices without root privileges, and on others, it does not. Integrated advertising inserts also do not add points to this application, but where is now without advertising! Thanks to it, the app can be used for free.

Picsew
Often, in the process of work, you need to send some information, documents, payment receipts, a photo from the screen, or part of the photo. And it is easier and faster to take a screenshot and send it to your destination than to fool your head with a lot of services that would transmit information. This app is for real pros.
To create an almost endless screenshot, the app remembers the image on the screen step by step.
A nice fact is that the application does not leave any traces – there are no watermarks, advertising text, or remnants of the working buttons of the application itself, the status bar, navigation bar, and camera button are not fixed.
You can check out the results of your creativity immediately after the screen capture is completed, on the pop-up thumbnail (users note that it sometimes freezes up). You can also enter a folder to save the fruits of your activities and set the default folder so that you don't have to spend time on it every time.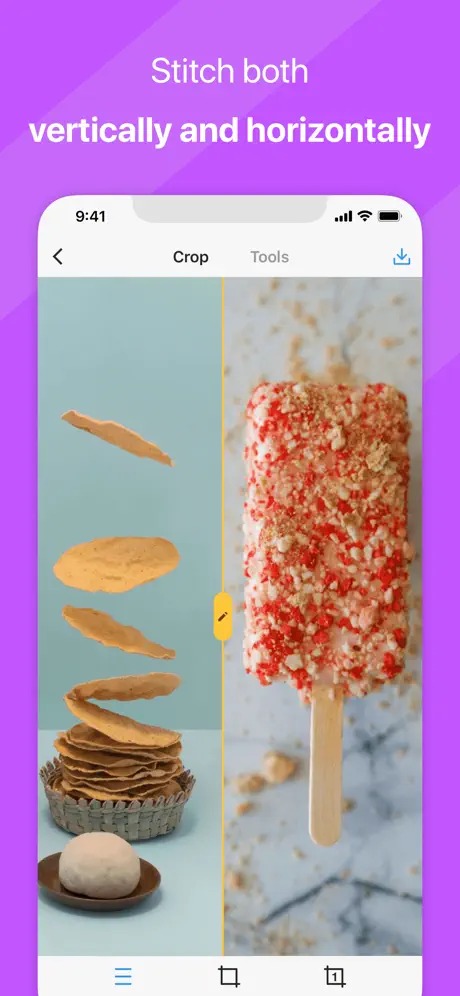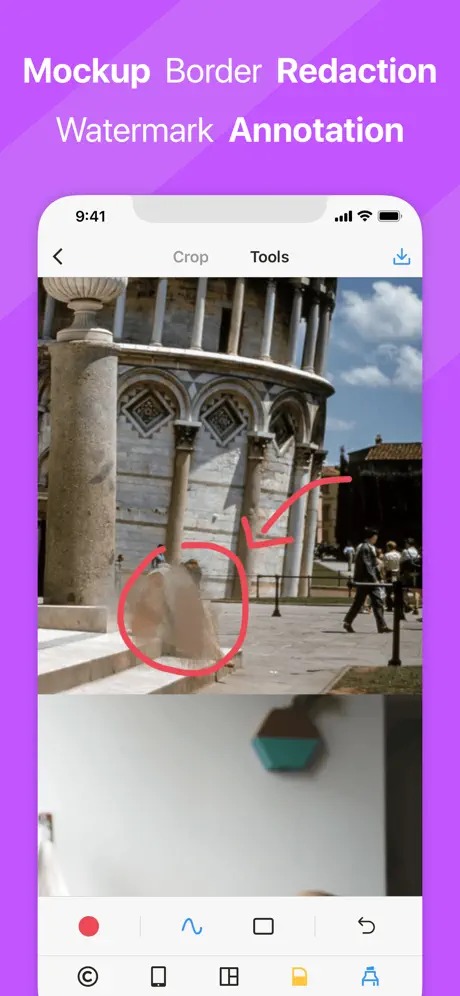 Unfortunately, there is no choice of image quality, we believe these settings are not superfluous, so the main things can and should be immediately entered into such programs.

Screenshot
We actively use screenshots on forums and when contacting any support service to clearly show the essence of the problem. However, it is very cool when there are no problems with the application that takes these very screenshots. Therefore, we offer you a powerful, simple, and easy-to-use tool, the conciseness of the name of which speaks for itself.
It has three screen capture modes: a keyboard shortcut, a button in the slide-out curtain, or a floating button on top of the apps. The user gets the opportunity to share ready-made screenshots via email and the most popular messengers, platforms, and social networks.
An interesting feature added by Splend Apps company is a countdown timer before capturing the screen. This feature may appeal to gamers who want to show interesting or problematic moments in computer games.
The program icon can be displayed or hidden in the slide-out curtain. At your discretion, you can turn on or off the shutter sound and vibration. The pictures are saved in Pictures/Screenshots in the phone's internal memory. All screenshots are saved in .png format by default.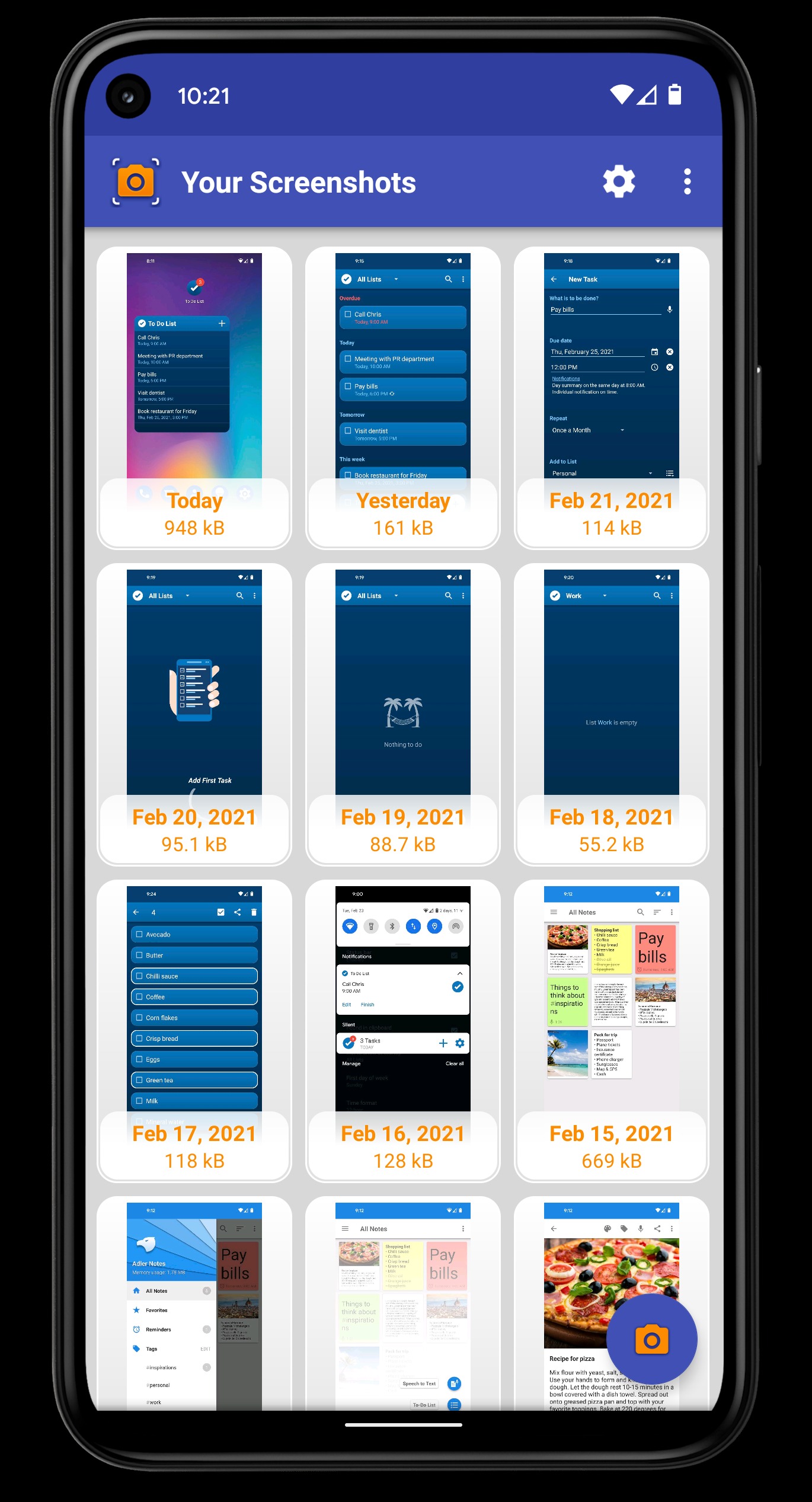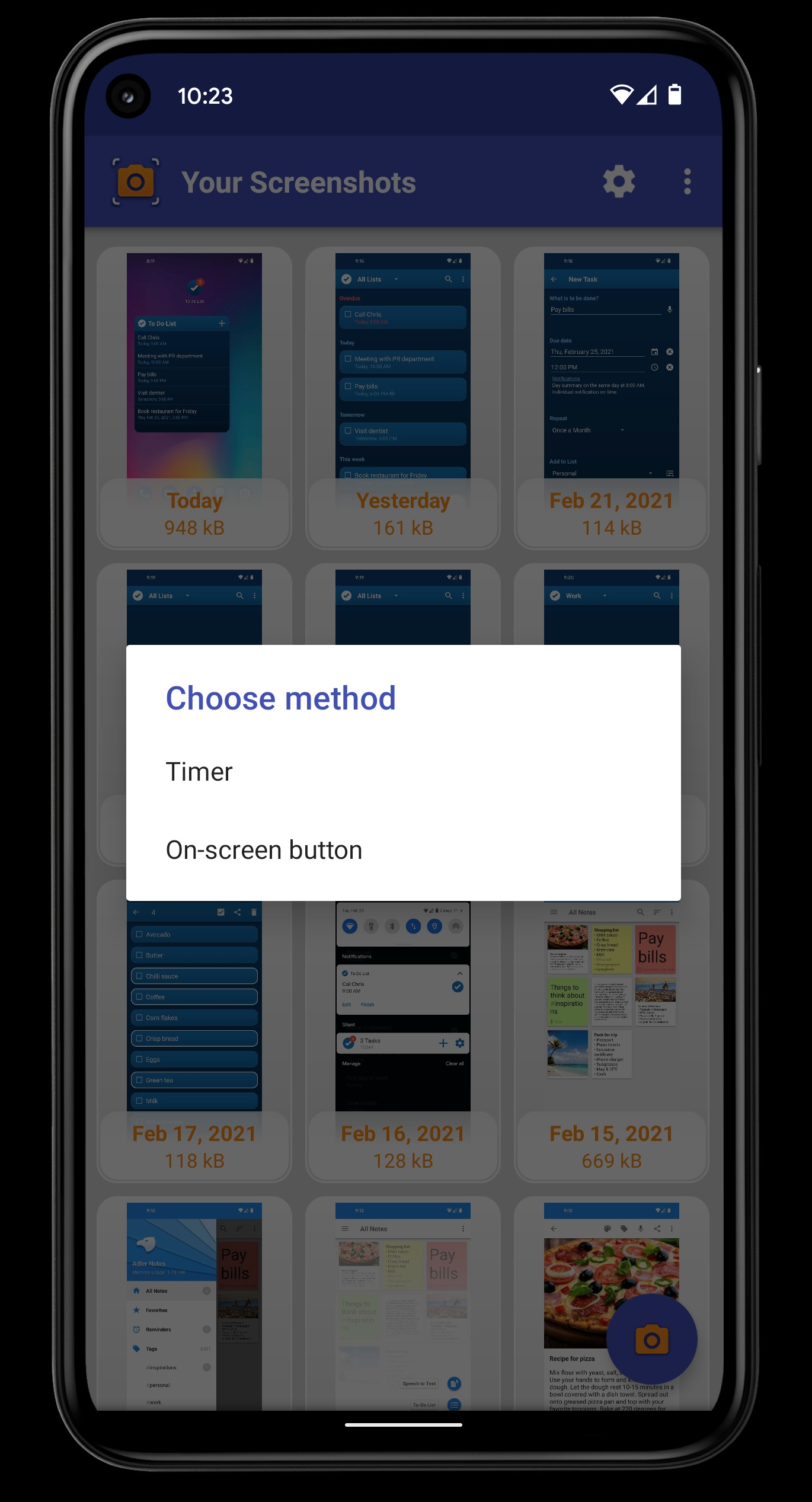 If you didn't manage to take a screenshot, then you need root rights, despite the fact that most operations can be performed without them. The program is free to download and use (however, there are ads).

Screenshot Touch
Why not just use the built-in screenshot feature on your phone? Because to attract the attention of your interlocutor to important information, you will need a bunch of other applications. This application has many functions that can be performed in addition to the usual procedure. The method of removing the screen remains the same.
You need to press a combination of buttons or use the gesture function. But once you've taken a picture, you'll be offered a number of options that will allow you to add a text message in any color, blur certain parts of the photo, and resize it.
The app allows you to make handwritten marks that are perfect when you want to draw an arrow and draw attention to a specific area. When you're done editing, you'll be presented with sharing options. The utility is free thanks to Daejeong Kim and supported by ads. However, there are paid in-app products, about 5 dollars for each.
The developers have reached a new level – with the help of this kiddy (less than 7 MB), you can record full-fledged training videos with your comments since the app has a voice recording function. Of course, you will have to grant access rights to RECORD_AUDIO.
Let's say that you are viewing a page and you want to save the whole page, but it is very long.  Using "Screenshot", you will do this very easily, without even scrolling anything down. I, like most other users, used to have to perform several manipulations to save the entire page.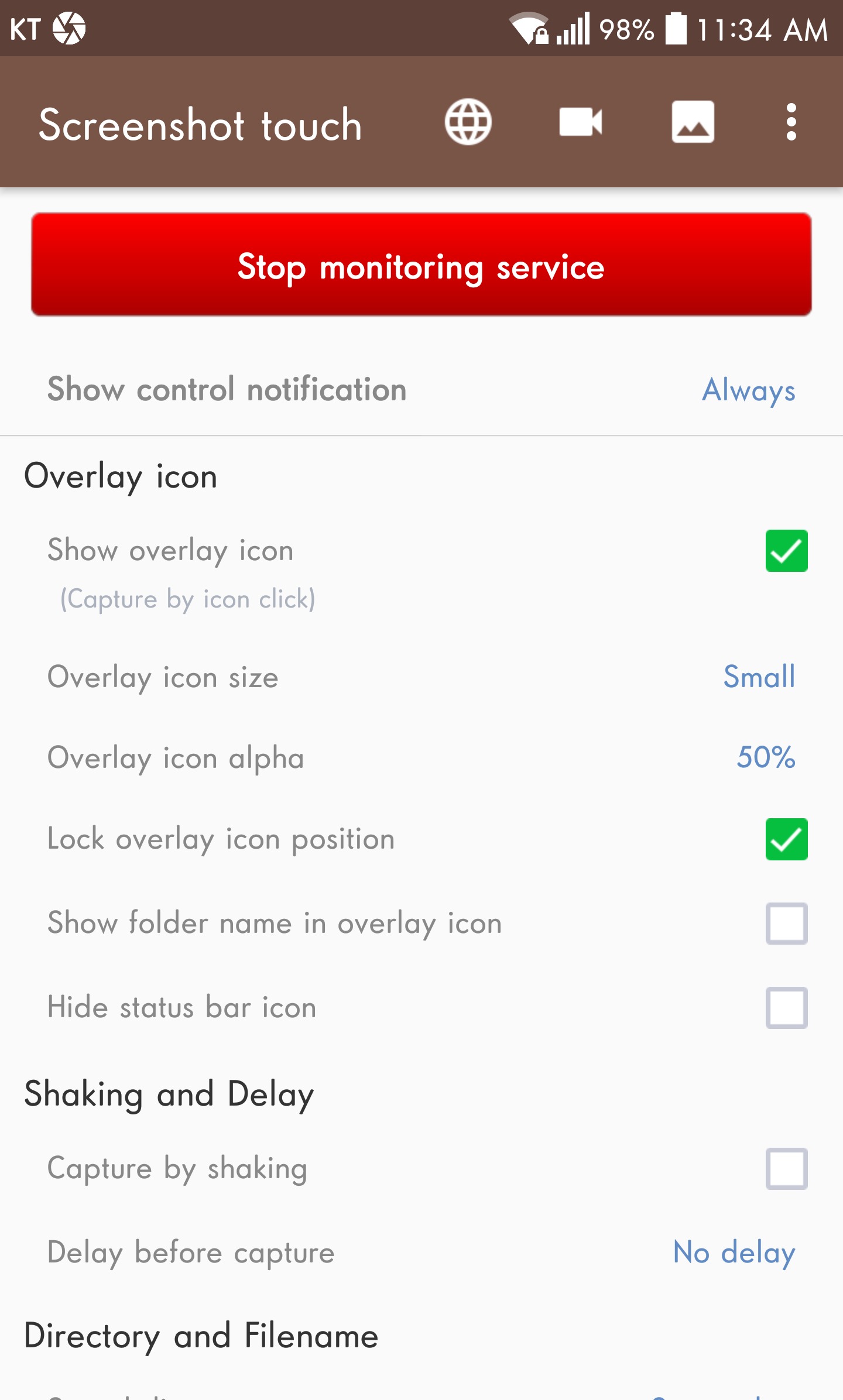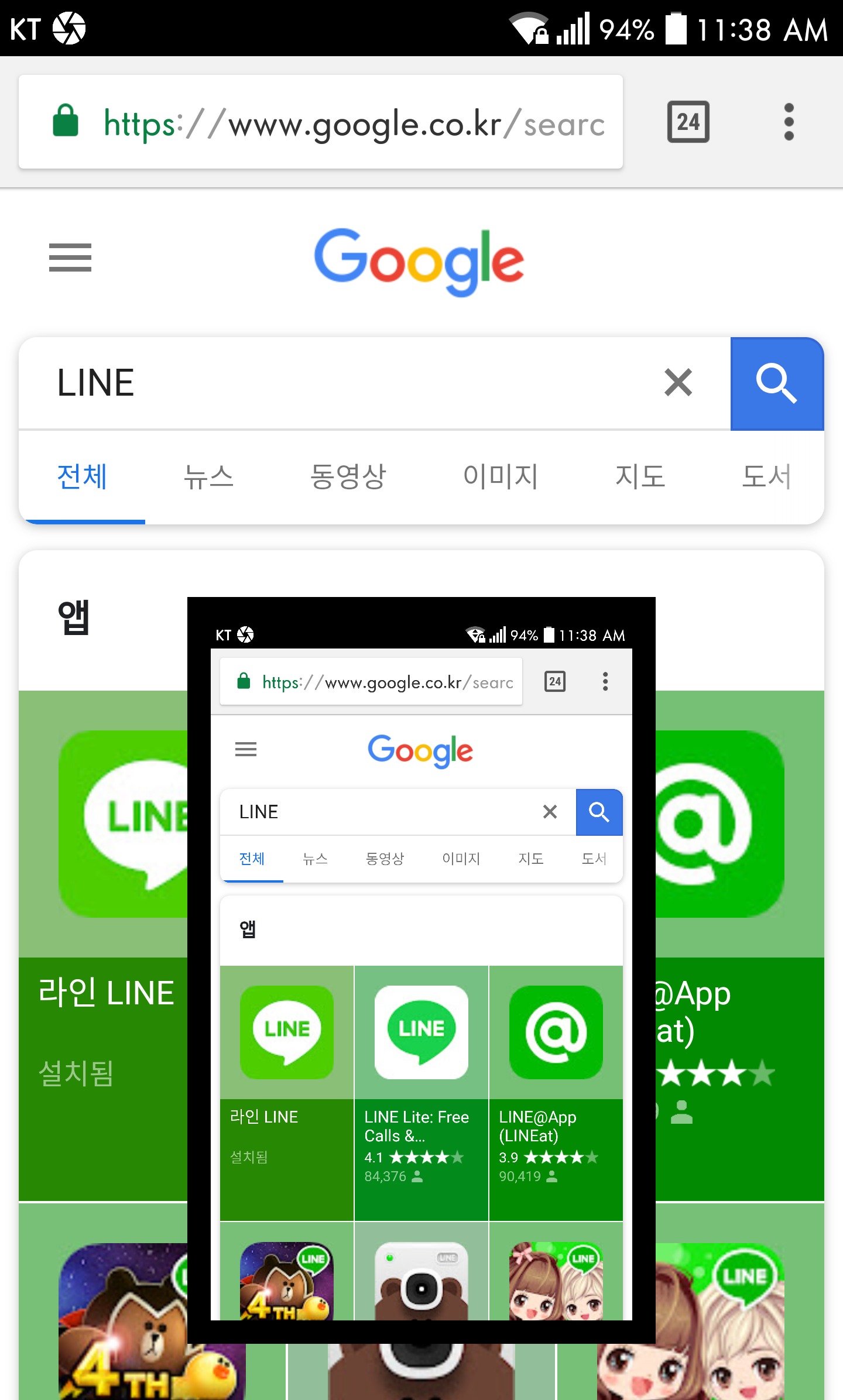 You can save the image in JPEG or PNG format. And even reduce its size by using the "Image Quality" parameter. On the recording settings page, you can change the frame rate, resolution, and bit rate. The panel in the notification area is a real-time splash screen. From there, you get access to the entire app.

You may also like: 11 Best Business Card Scanner Apps for Android & iOS
Screenit
Just do it as this app is very easy to use. It creates a floating button, with which you perform the necessary manipulations: take a screenshot or video recording of the screen. But that's not all! The program has the ability to take a picture with the scrolling of the page. Why should you look at Screenit?
The first reason is multi-functionality, it freely replaces several applications at once – screenshot + easy picture editing programs like Skitch + temporary imgur cloud with link copying.
The second one – if necessary, add-ons from Aviary are easily added, ranging from frames to stickers. Finally, it catches screenshots made by the system or other programs (everything falls specified folder, the default is /SD-card/Pictures/Screenshots).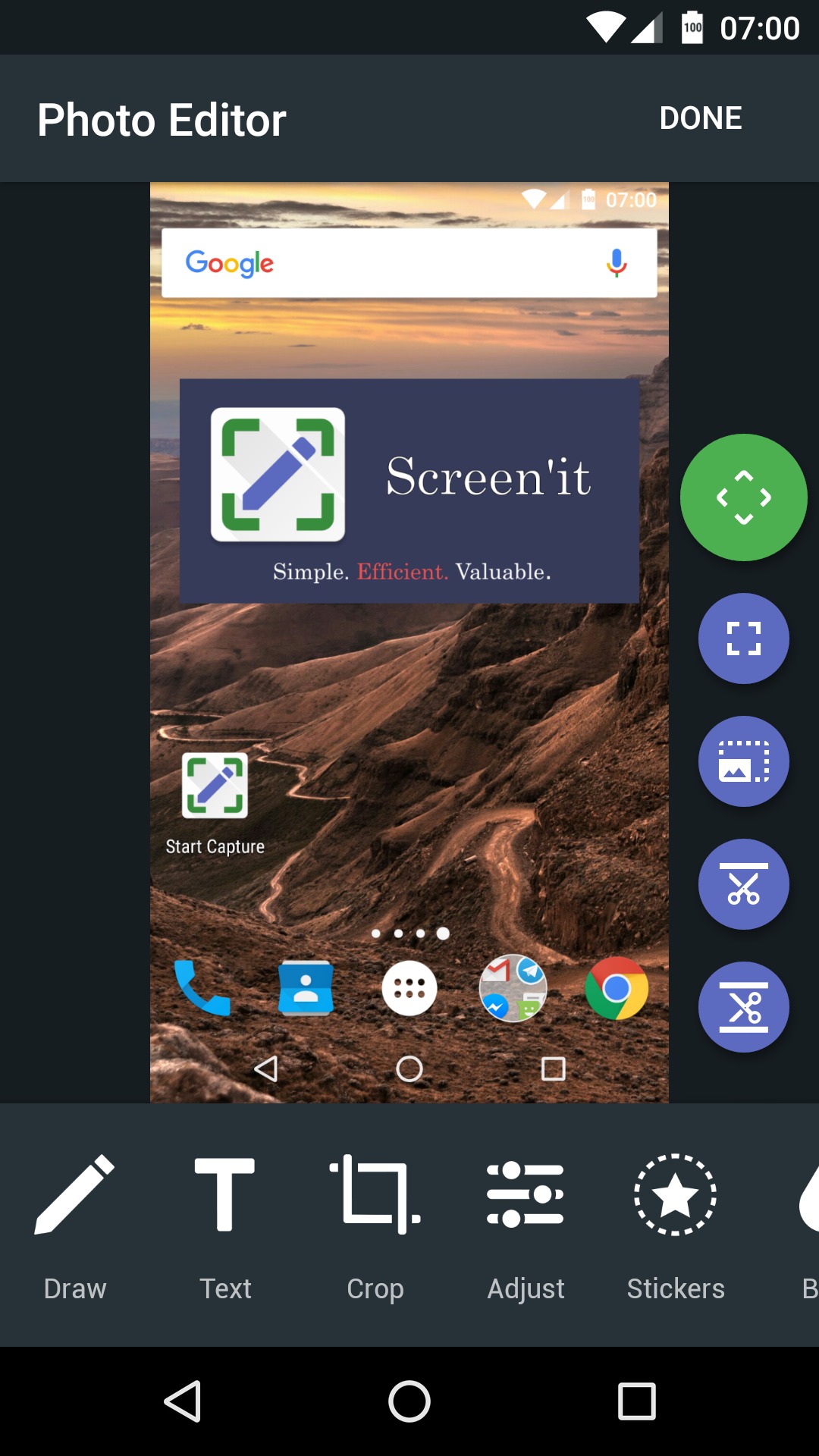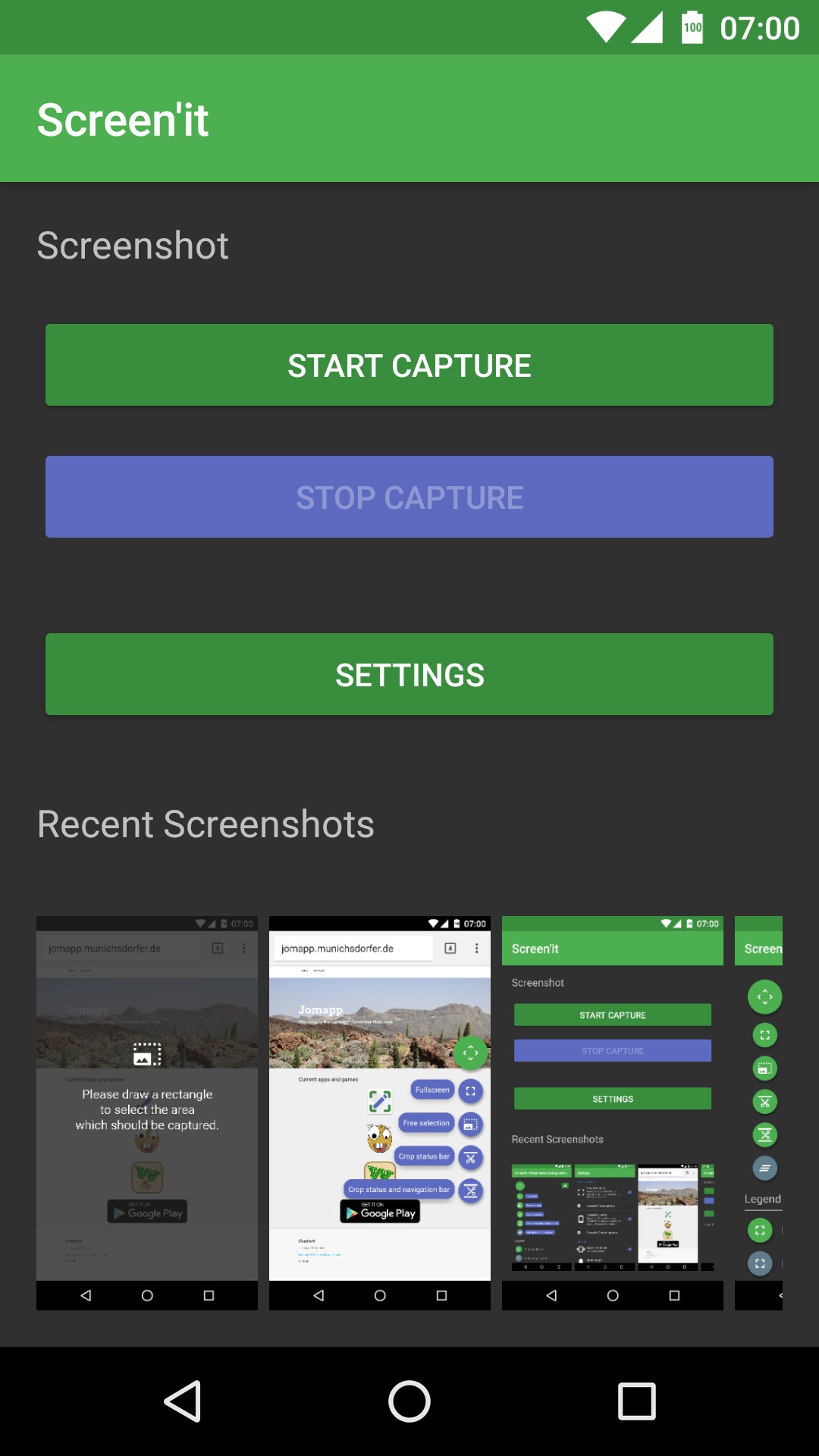 For the first two days, you can enjoy free use of the app, then you will either have to fork out for the paid version ($2.99), or put up with annoying ads.

Tailor – Screenshot Stitching
Tailor is one of the most popular apps in this segment. Both screenshots and a list of features are long about this program. What can it do? It allows you to combine multiple images or screenshots into one long one. You can use the function of automatic scrolling of the created long screenshot.
Users like the idea of "floating" buttons in the interface to quickly create screenshots of web pages. You can merge multiple screenshots with pixel accuracy. It performs a quick capture of a long page – just specify the start and end position. The long screenshots obtained using the LongShot app do not contain watermarks.
But any program, even one as perfect as LongShot, has its drawbacks. The first is that you will inevitably have to watch ads, though the app is free. There is no automatic horizontal scrolling – the program can scroll the created screenshot only in the vertical direction.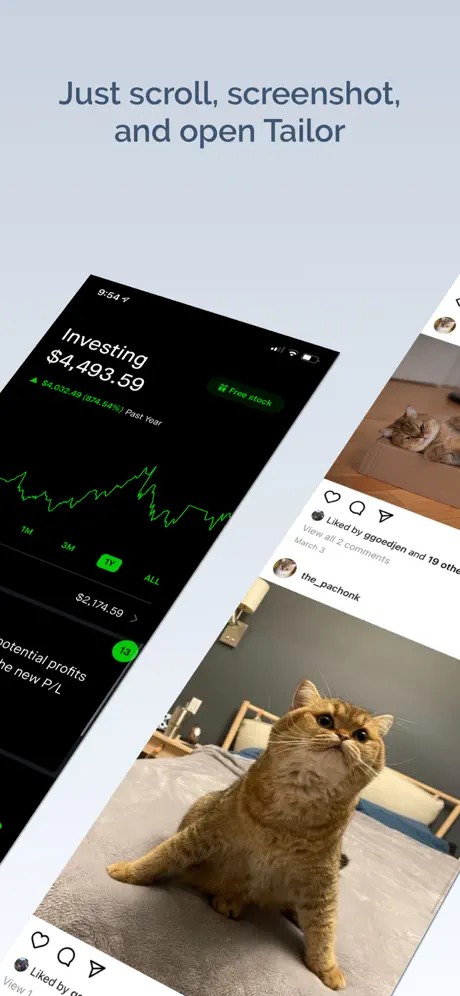 The automatic capture mode may not always work correctly. Often on the created long screenshots, there are markers, which are used to set the upper and lower position of capturing the content of the web page. But these disadvantages pale in comparison to the advantages of this application.

Stitchcraft
Probably you have already tried every single scrolling screenshot app if you are reading this paragraph, still we do not want to disappoint you! Last but not least, a promising application from the company Zheteng belongs to the Tools. The size of the app depends on the gadget you are going to use it on.
Stitchcraft is a great free substitute that allows you to combine multiple screenshots so that you can get the entire screenshot of the page at the end. This means that it doesn't capture the entire page screen when scrolling but instead glues multiple screenshots into a single photo.
Usually, the stitching process is performed automatically. The user needs to mark the desirable images and wait a sec. You may implement the process manually, but always be careful that there are several overlapping images to achieve the best product. This method works for any screenshot, including a screenshot of a web page, an app, etc.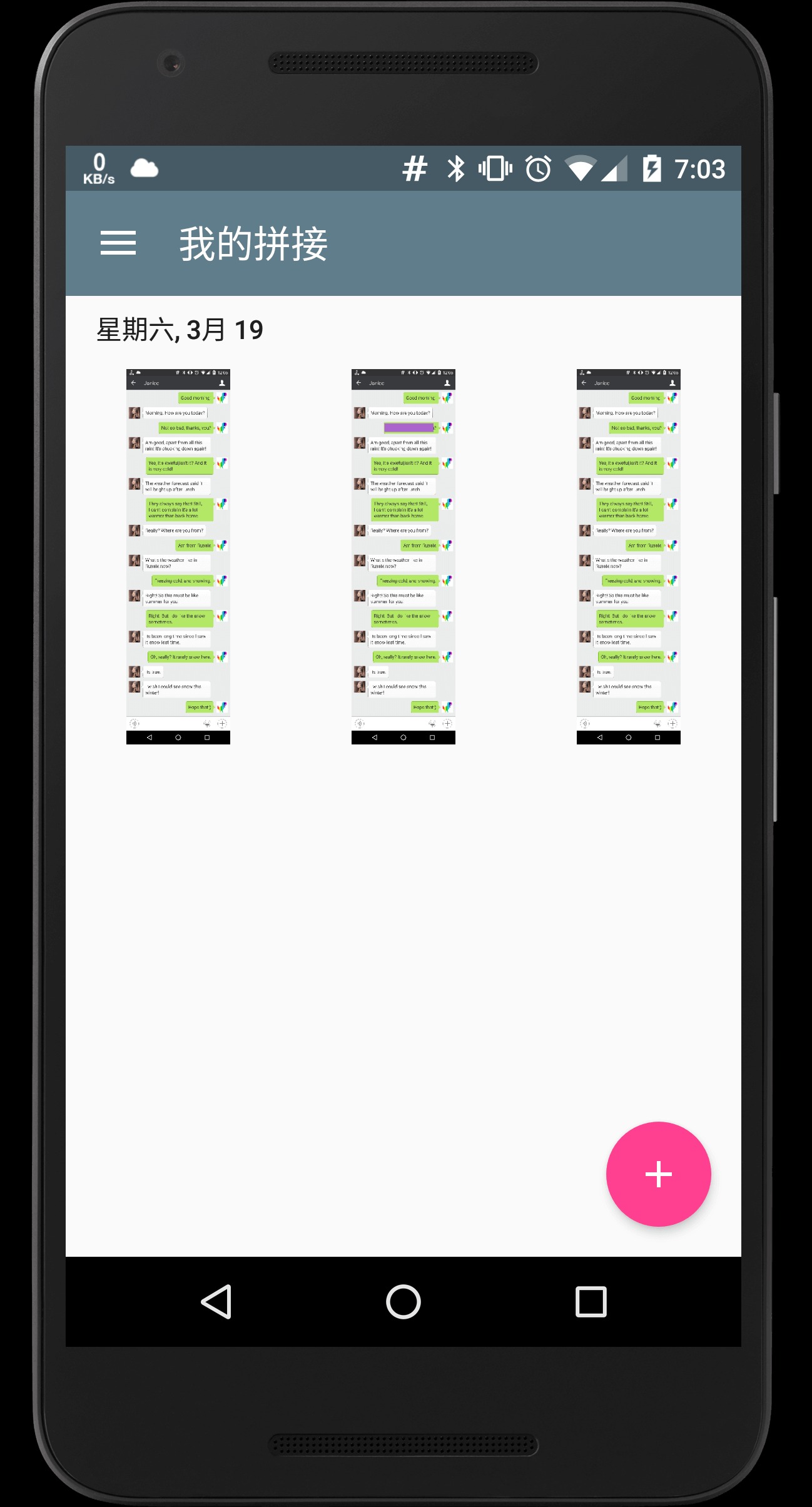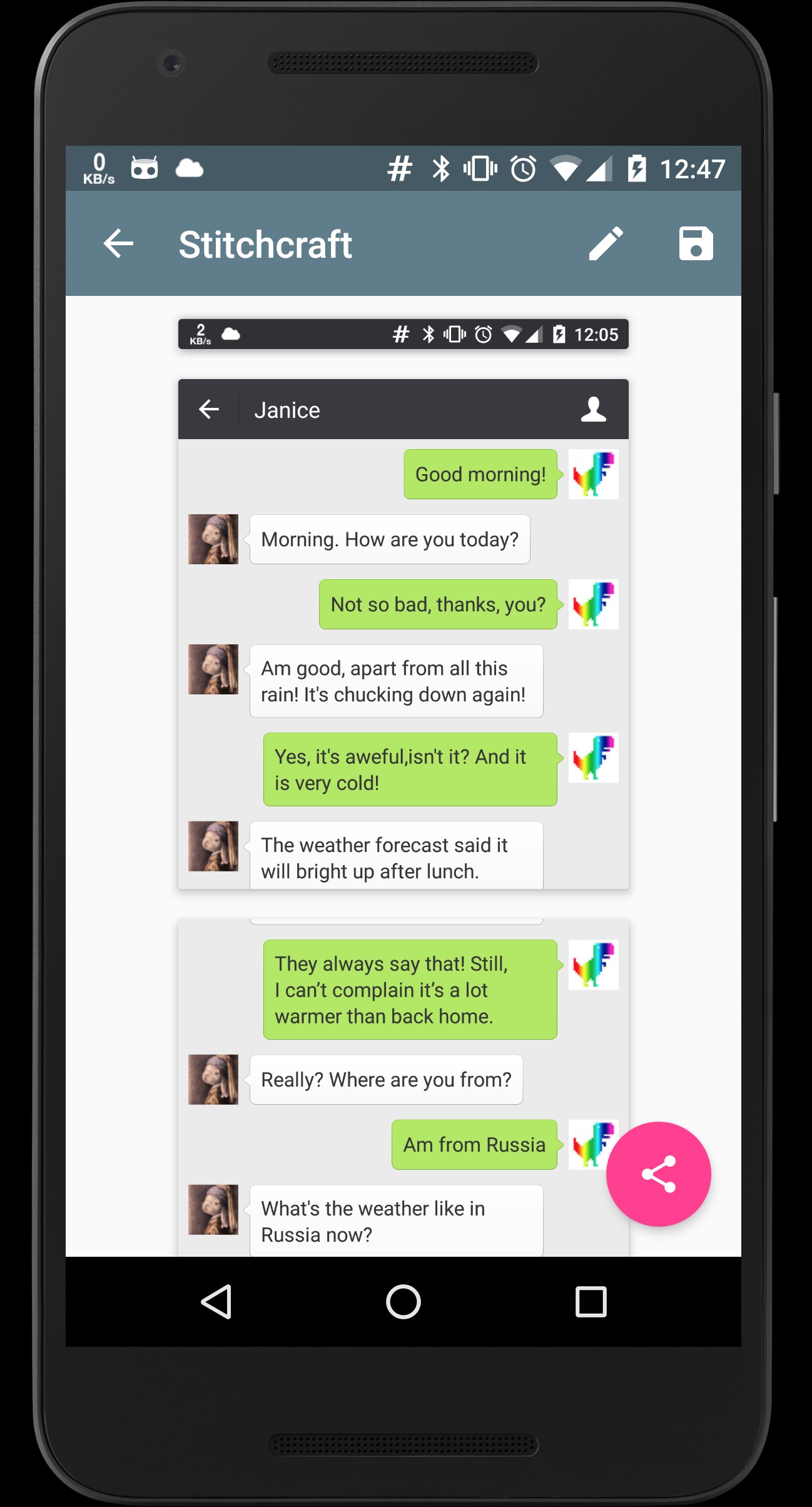 In case you don't like the ads, you can buy the ad-free version by spending $1. Hope you enjoyed our list and found a lot of useful information!

You may also like: 11 Best Ticket Scanning Apps for Android & iOS
PPics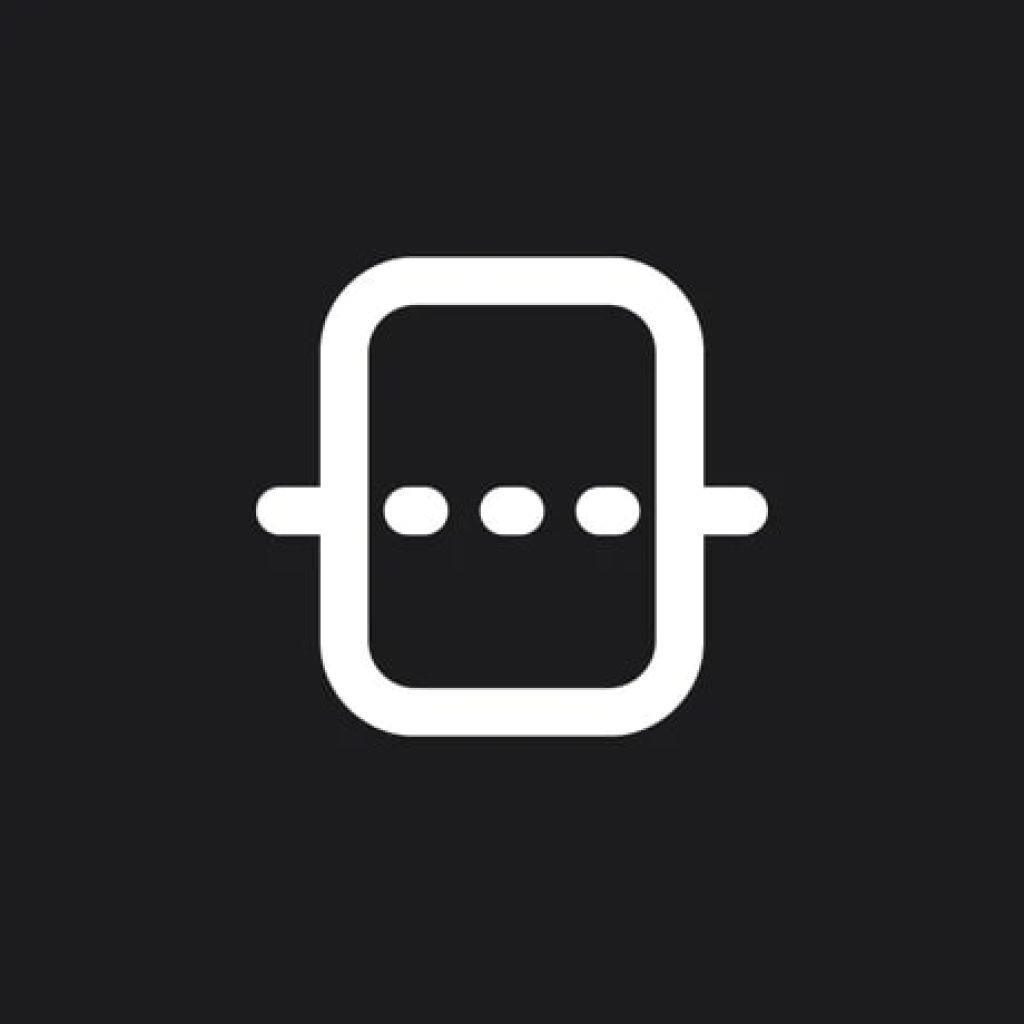 A great option for photo editing. With the PPics app you can decorate your social media page with an original photo at any time.
It contains the most necessary and popular options: creating photo collages from screenshots, filters and special effects. Make the transition between images as smooth and unobtrusive as possible.
Give your daily selfies an air of mystery and magic. The app will remove repetitive elements on its own and help you create a harmonious collage.
To get a lot of screenshots, just turn on screen recording. 57 different filters are freely available all the time. They will help to recreate the desired atmosphere and make the photo more emotional.
There are the most popular effects: mosaic, animated cartoon. You can also find options for all tastes: the time of summer, painting style, noir.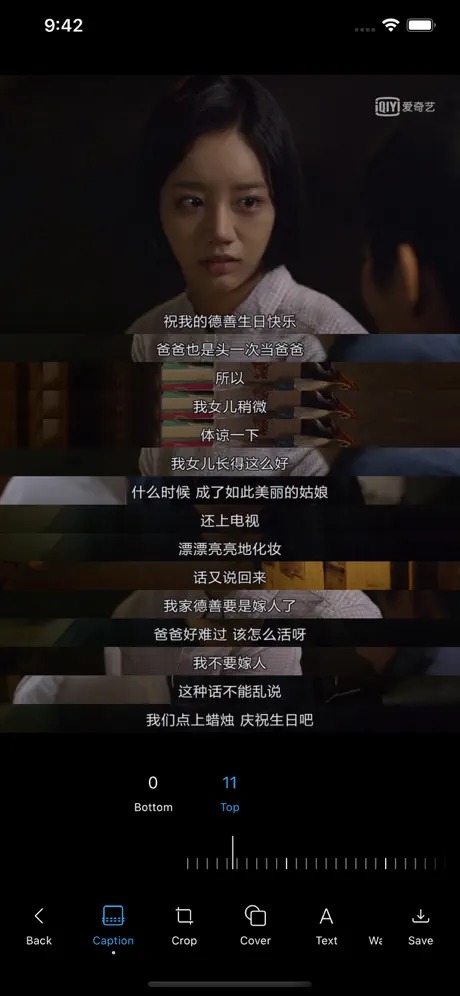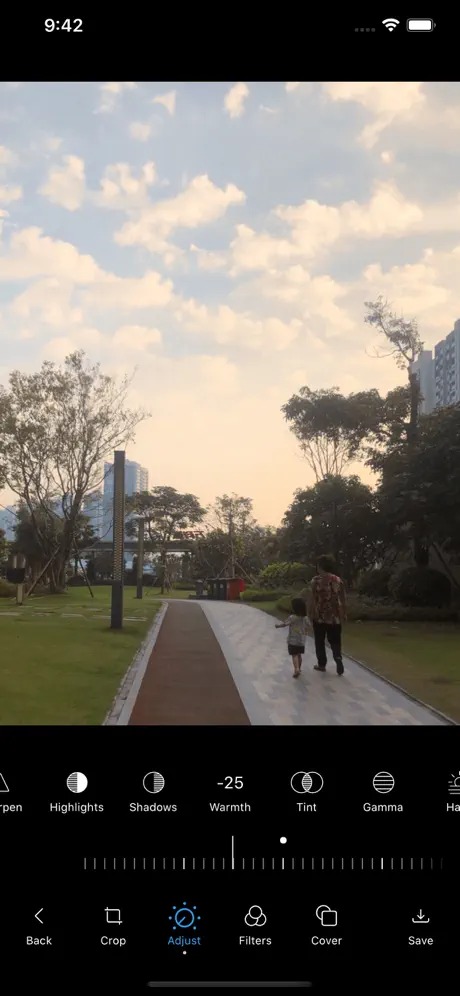 Make your photos as colorful as possible, and with the palette it's easy to do. Add subtitles and text captions to your photos. Send the images to your contacts or share them on Twitter and Facebook right away via PPics.