What do you think about when you see a spider? Are you frightened or interested? In both cases, you might need to identify what type of spider it is.
By the way, if you come across a beautiful butterfly and have to identify it, check these best butterfly identification apps.
In this article, you will find the best spider identification applications. There are great options for iOS, as well as Android users.
Picture Insect & Spider ID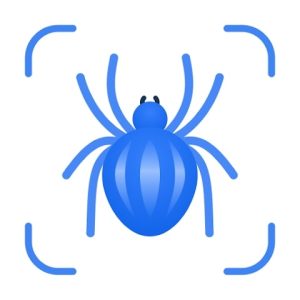 If you need to identify spiders at home or on a street, this is a good option. Tp identify a spider, you just need your camera.
The app is famous for its logical and simple navigation. But this isn't the only feature why you should like the app.
Let's see which features you will explore in Picture Insect:
The database of insects is quite huge. It can recognize over 1000 insect species using AI principles.
According to the app's developer, the accuracy is quite high – about 95%. It means most identifications will give you an accurate result.
Create your digital collection of spiders. You can store the spiders you have already identified right in the app.
Learn more about spiders. In the app, you will find a big set of reliable resources checked by professionals.
Many options are available for free, but they are limited. The good news is that there is a free trial that enables you to try all the options and decide if you need them or not.
Picture Insect is available for iOS, as well as Android users at no cost.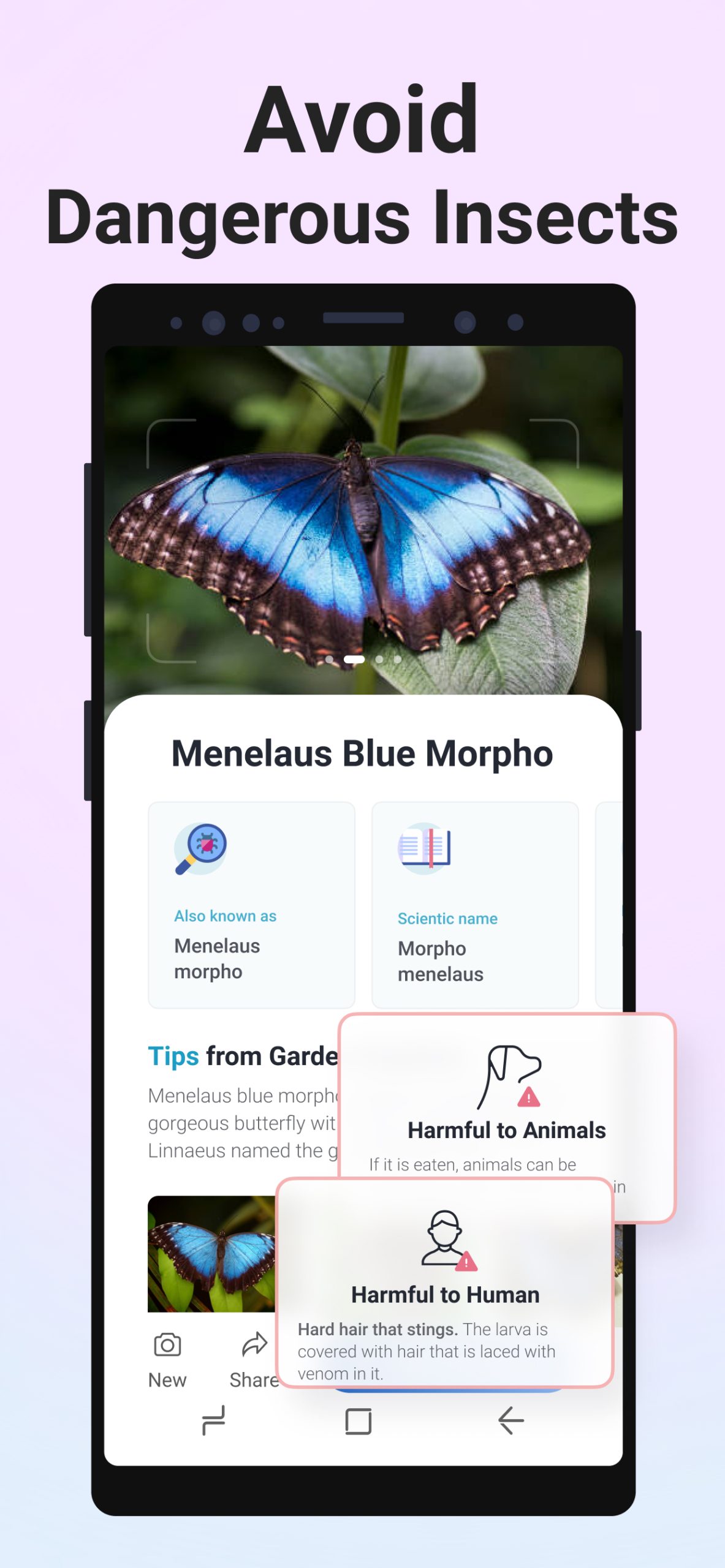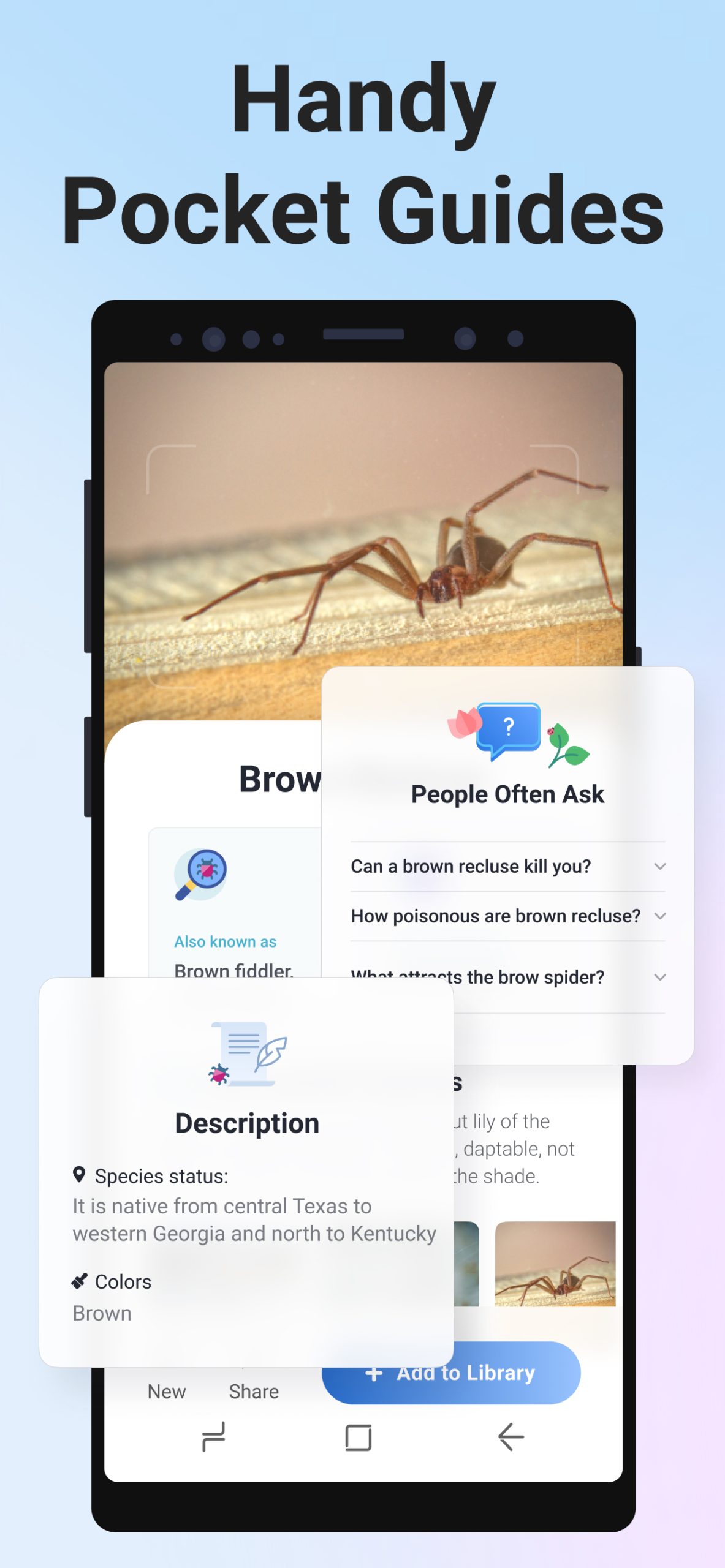 You may also like: 11 Free Dog Breed Identifier Apps
Bug Identifier: Bugs, Spiders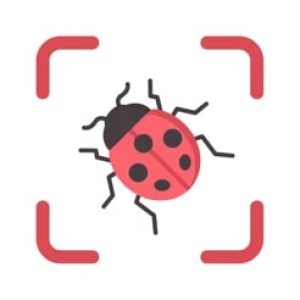 If you need instant spider identification, this is a nice app to try. It contains a vast database of various insects, including spiders.
This is one of the most accurate insect scanner available on the App Store. Let's see what you can do with the help of this tool:
Use your camera to identify an insect. To do it, give the app access to your camera or file system of your device. This will enable you to import photos of spiders from your gallery or take a photo right from the app.
Read the description of spiders. When the identification is over, you will see the species' name and a brief text on a screen. If the spider is dangerous, this info will also be displayed there.
The percentage of accuracy will also be shown. If it is low, you should keep in mind that there can be a mistake.
The app collects some details about you, but it won't give you personal data to a third party.
Unfortunately, the Bug Identifier is available on the App Store only.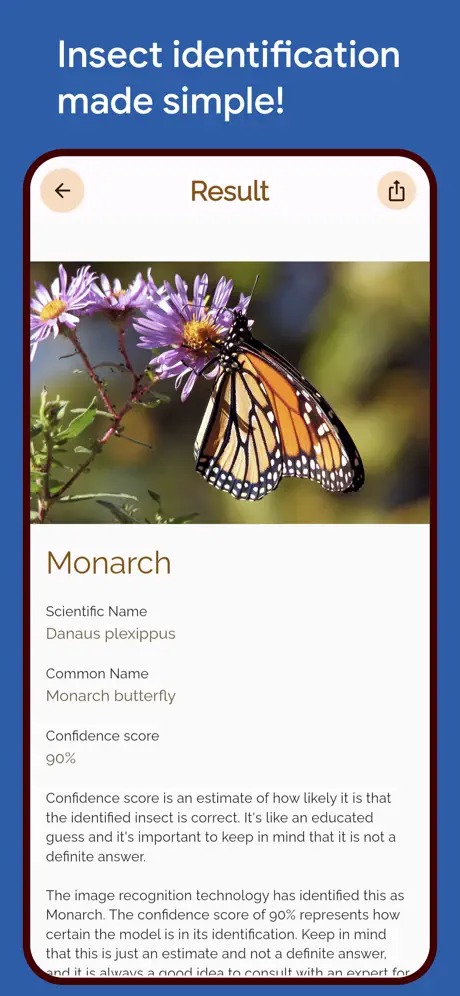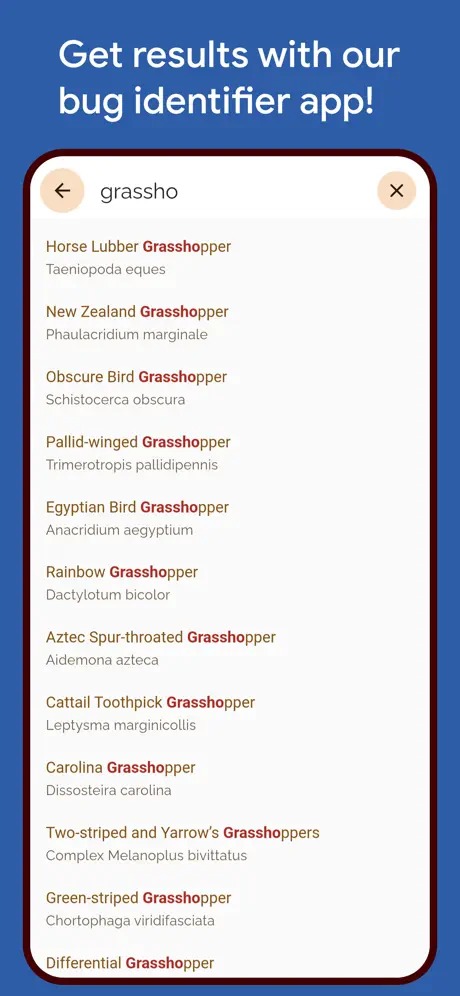 Spiders Identifier by Photo ID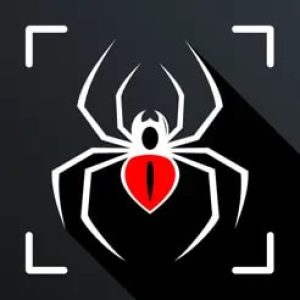 It's high time you started exploring the world of spiders! With Spiders Identifier by Photo ID, you can enjoy instant insect recognition.
The app is easy to start. Just download it and start, you don't even need to create an account.
Here are the best options you will see in Spiders Identifier:
Identify spiders by camera. The process is instant and starts once the download is completed. The AI principles will analyze the photo and give you the result.
Enjoy a sizeable community of spiders experts. If you struggle to identify a spider with the scanner, make sure you create a post and attach a photo to it. These people will give you a piece of advice and help in a hard situation.
Read blogs. If you lack info, this is the best way to get it. You will explore spiders' characteristics, their behaviour, and if they are dangerous or not.
Share your reactions. You can view other people's posts, comment and share them.
Spiders Identifier will collect some data about you, including your location, usage data, contacts, and many other details. This data will be linked to you, and there is no way to reject it.
By the way, if you need to scan snakes, make sure you check these best snake identification apps.
This app is quite small – having 30 MB of memory will be enough to enjoy this cool spider scanner tool.
You can get the app on the App Store for free.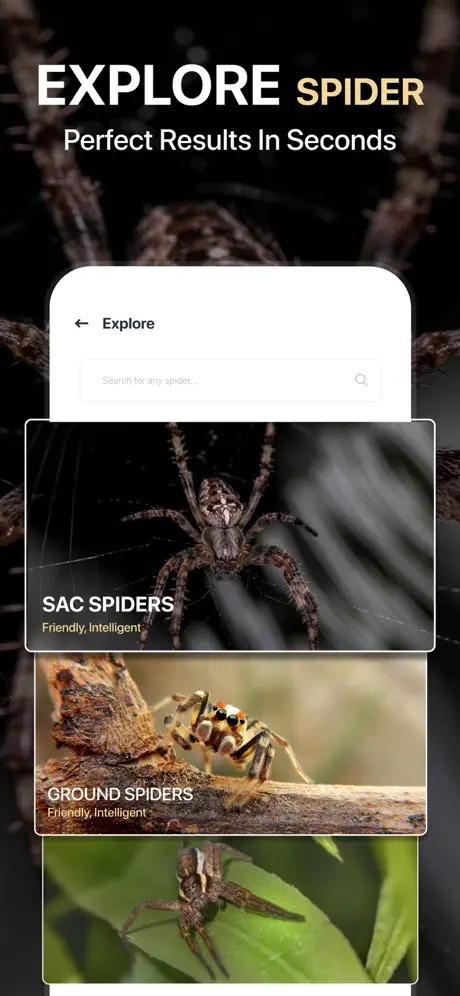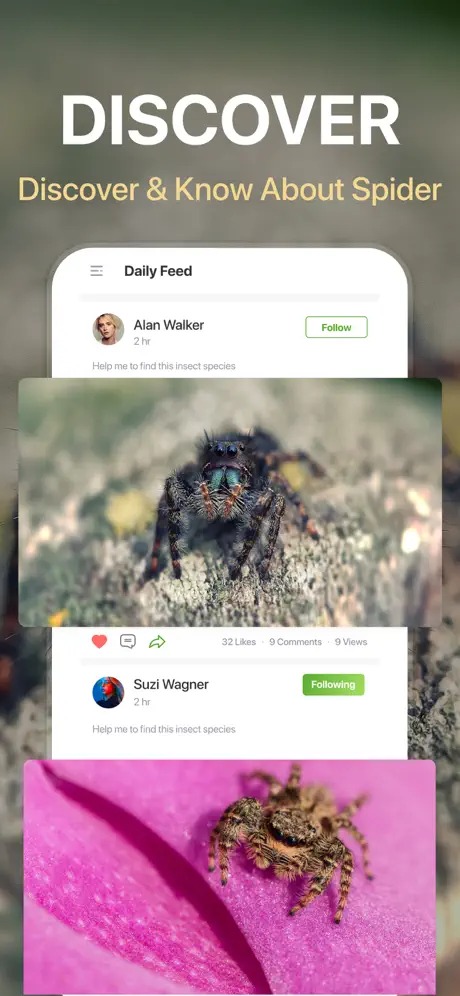 Automatic Spider Identifier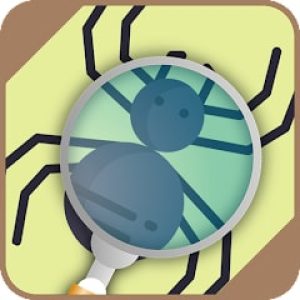 Here comes a brilliant assistant for snake identification. When you are travelling somewhere far from towns and cities and enjoying wild nature, you might easily come across spiders and other insects.
The app uses the principles of AI to analyze and recognize the photos you have made yourself or found on the Internet.
Another cool thing is its unique UI. It looks like a cartoon drawn by hand. But let's concentrate on the options now:
Upload a picture on the Automatic Spider Identifier. Once the upload is over, you can easily cut the picture. This will help you when the photo is too big and you need to make it smaller for an easier identification.
Learn more about spiders. When the identification is over, there will be a button that can redirect you to a page on the Internet, where you can read additional data.
Automatic Spider Identifier is free of charge. All the options are unlocked once you open the app.
Android users can get the application on Google Play and start instant spider identification!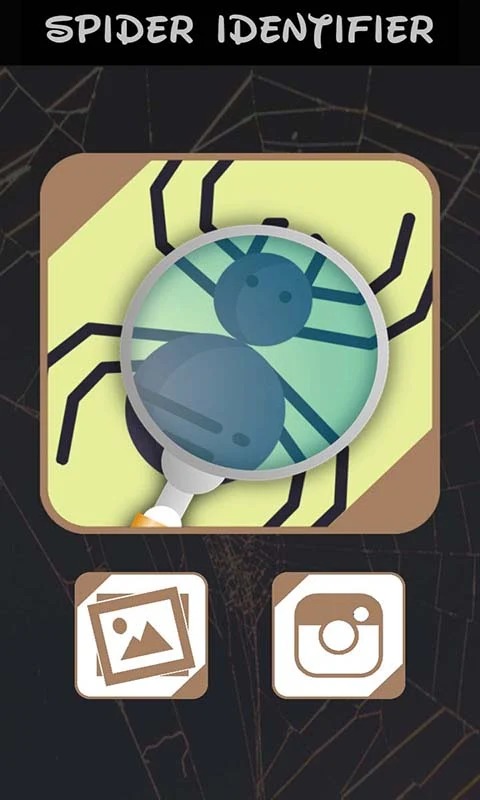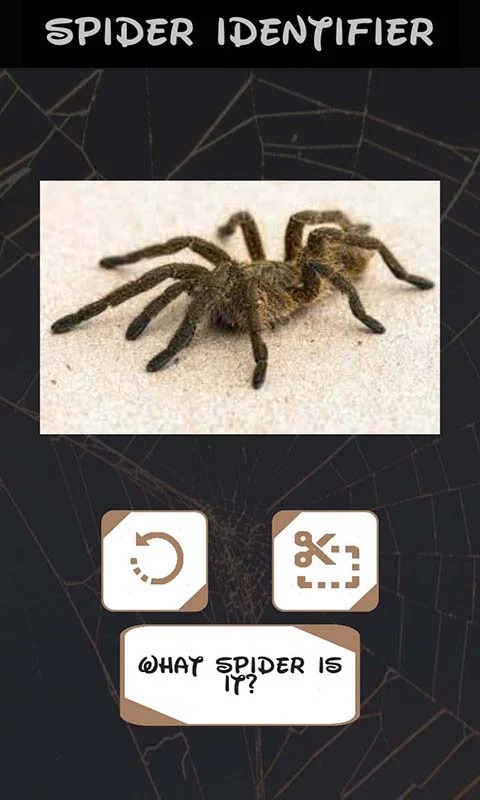 Spiders identifier – Post in Community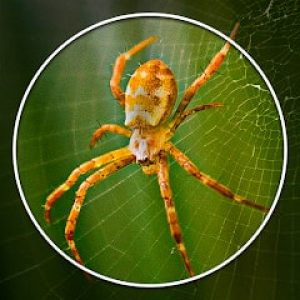 Are accurate identification and a sizeable community important to you? If yes, you need to try this cool application.
The application uses an AI-driven algorithm to analyze and identify your pictures. What can you do in the app?
Scan spiders

. To do it, come closer to the insect and take a photo. Try not to use a flashlight, as it can frighten the insect.

Identification accuracy reaches 90%, according to the developers. It means that 9 scans out of 10 are true, which is quite high.
Should you need help, feel free to ask the community for it. They are friendly and always ready to give you a piece of advice.
Explore a vast database of articles about spiders. This is the best way of learning insects and memorizing the dangerous ones.
The application is free with ads, but they aren't too frequent, so you won't be distracted from the process.
Spiders Identifier is available on Google Play.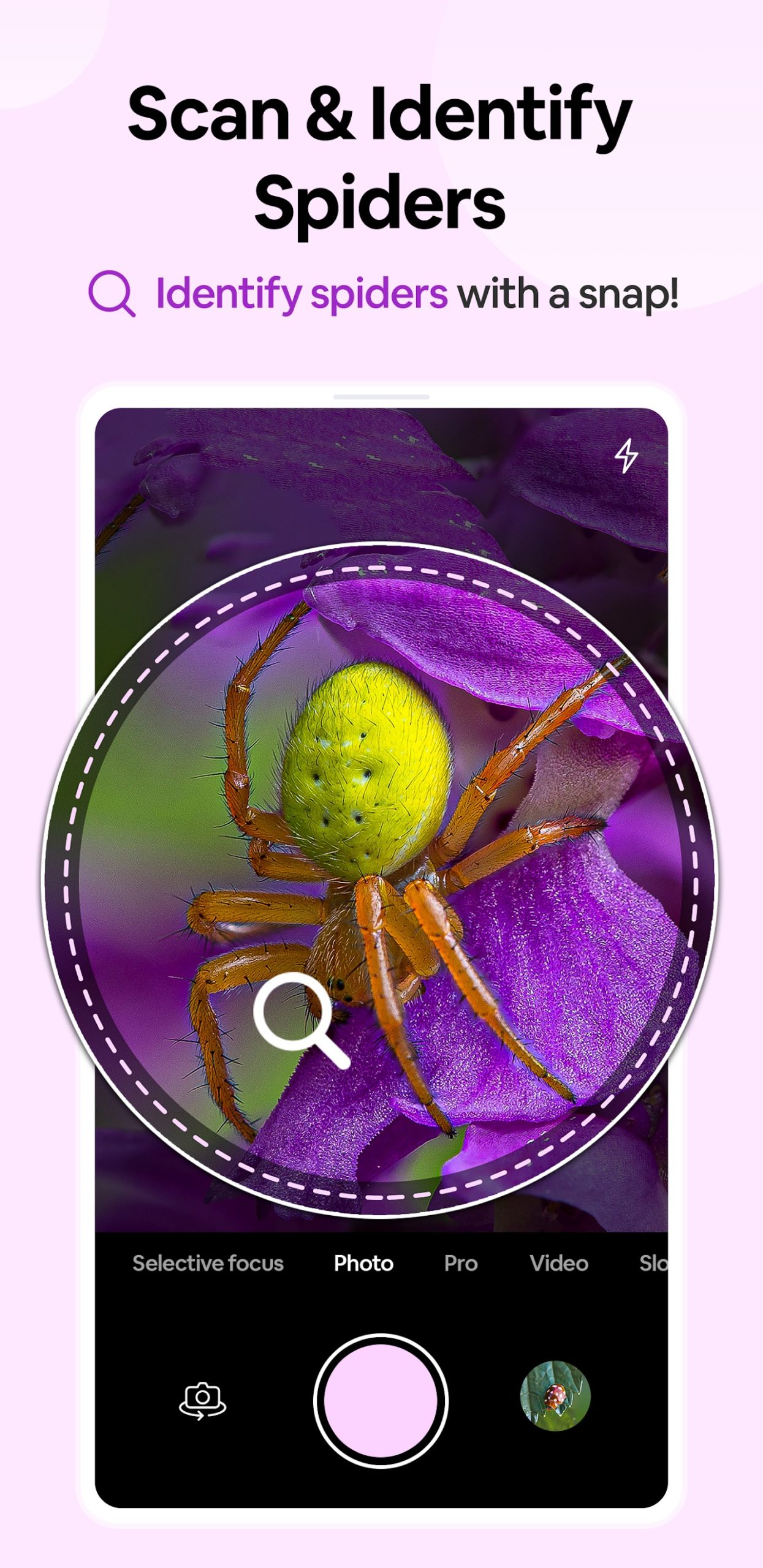 Bug Identifier Bug Finder by Identifier Studio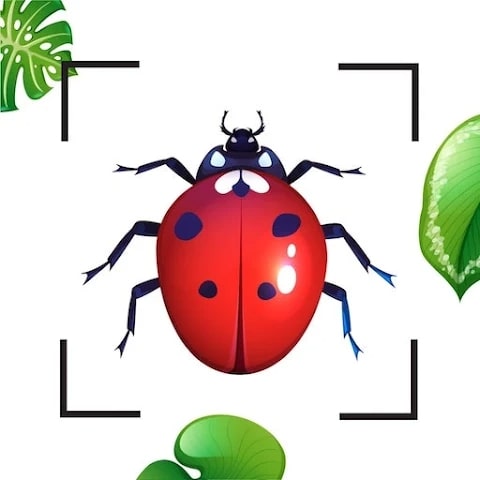 Bug Identifier Bug Finder is an amazing app that will help you identify and learn more about different insects. With its help, you will be able to identify the type of insect from the photo and get detailed information about it.
All you need to do is take a photo of the insect or upload it from storage, and the app will quickly and accurately identify its species.
The app offers an extensive database with several thousand insect images. It covers a wide range of species including butterflies, bees, beetles, bugs, flies, grasshoppers, and the rest. Each insect in the app has a detailed description of its main characteristics: color, size, habitat, and food.
You will also find information about the insect's life cycle and behavior. In case of insufficient information or if you have questions, you can refer to extra resources that are available in the app.
The program has a fairly simple and straightforward interface. You only need a couple of taps to upload or take a photo of an insect, and the app will provide you with the results right away. You can also create a profile and save specific types of insects.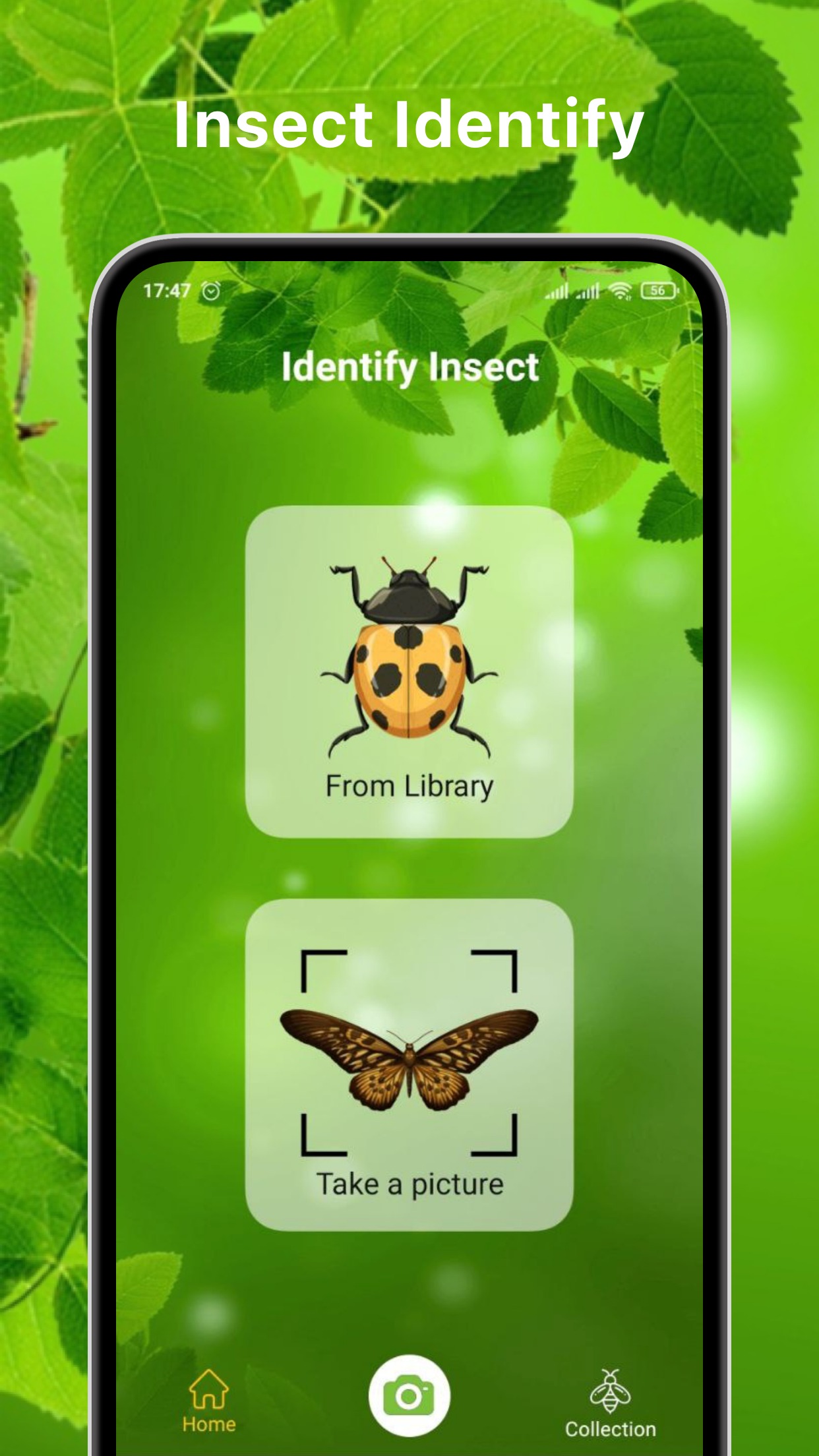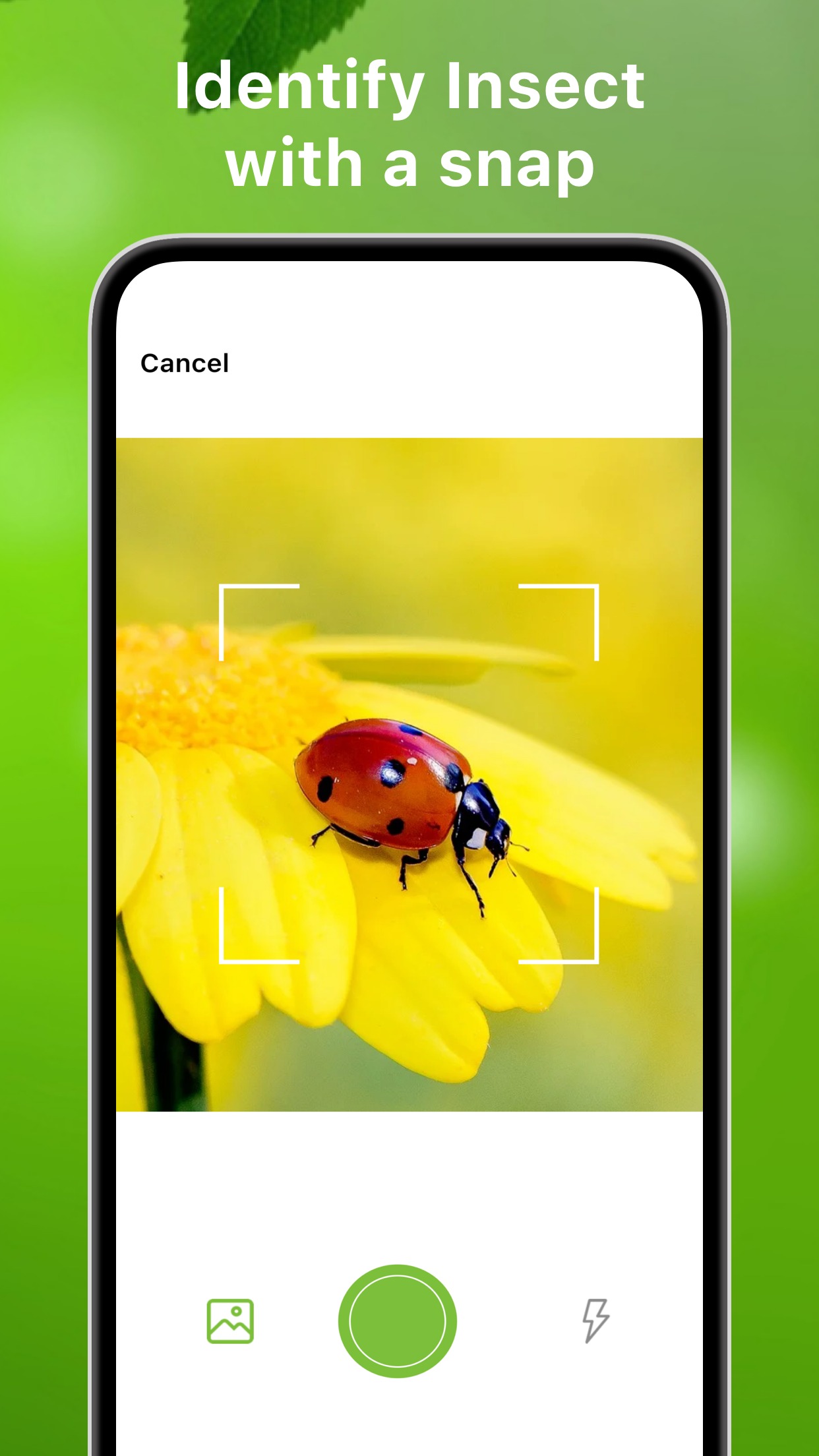 You may also like: 7 Best Cat Breed Identifier Apps
Insect ID: AI Bug Identifier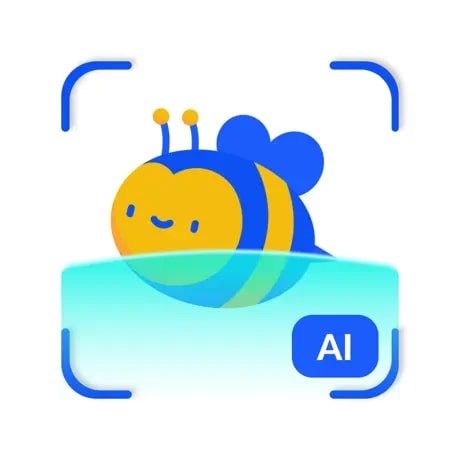 Insect ID: Al Bug Identifier is a mobile app that allows you to identify insect species by photo and learn many interesting facts about them.
This app contains a large database in which you can find descriptions of many insects. Their photos will also be presented, by which you can compare the real and photographed insect.
To recognize an insect, you can upload its photo from the gallery or take a new one using the app's built-in camera. After that, the program will automatically give you the suggested variants, and you can find the right one among them.
Besides, the program gives not only the name but also a brief description of the insect. Thanks to this, you will be able to learn much more interesting and useful information about it. Moreover, you will be able to save the entire history of the search so that you can use this data in the future.
The program offers an infinite number of free downloads, so you can search for an unlimited number of insects. It is also possible to export the found data to other platforms or share it with other users via social networks.