Are you tired of everyone who picks up your phone opening apps with suspicious icons and names? Or do you want to cheat on your boyfriend or girlfriend without getting caught? There are many secret dating apps out there.
Yet, these best secret dating apps that look like games do not catch the attention of those who look at your phone screen.
Most of them come with unsuspicious logo and unremarkable name – once you see it on your phone screen, no one will suspect anything wrong, and you can tell it's just a mobile game. Others do offer games as an extra feature. Anyway, let's take a closer look at the features of each of them.
Wink
Wink helps you find friends or secret love in any city in the world. Keep in touch through calls and messages, and enjoy pleasant communication with interesting people. Set filters, by which you will choose interlocutors. Specify your location if you want to find new friends near you.
Describe your interests in detail and let other members find you. It doesn't matter for what purpose you are looking for friends. On this platform you will definitely find someone who meets your criteria.
Design your profile in any style you like. Leave your photos and don't forget to include your hobbies and interests. You can upload up to 6 photos to give your contacts the right impression of you. You can send text messages, as well as audio and video recordings.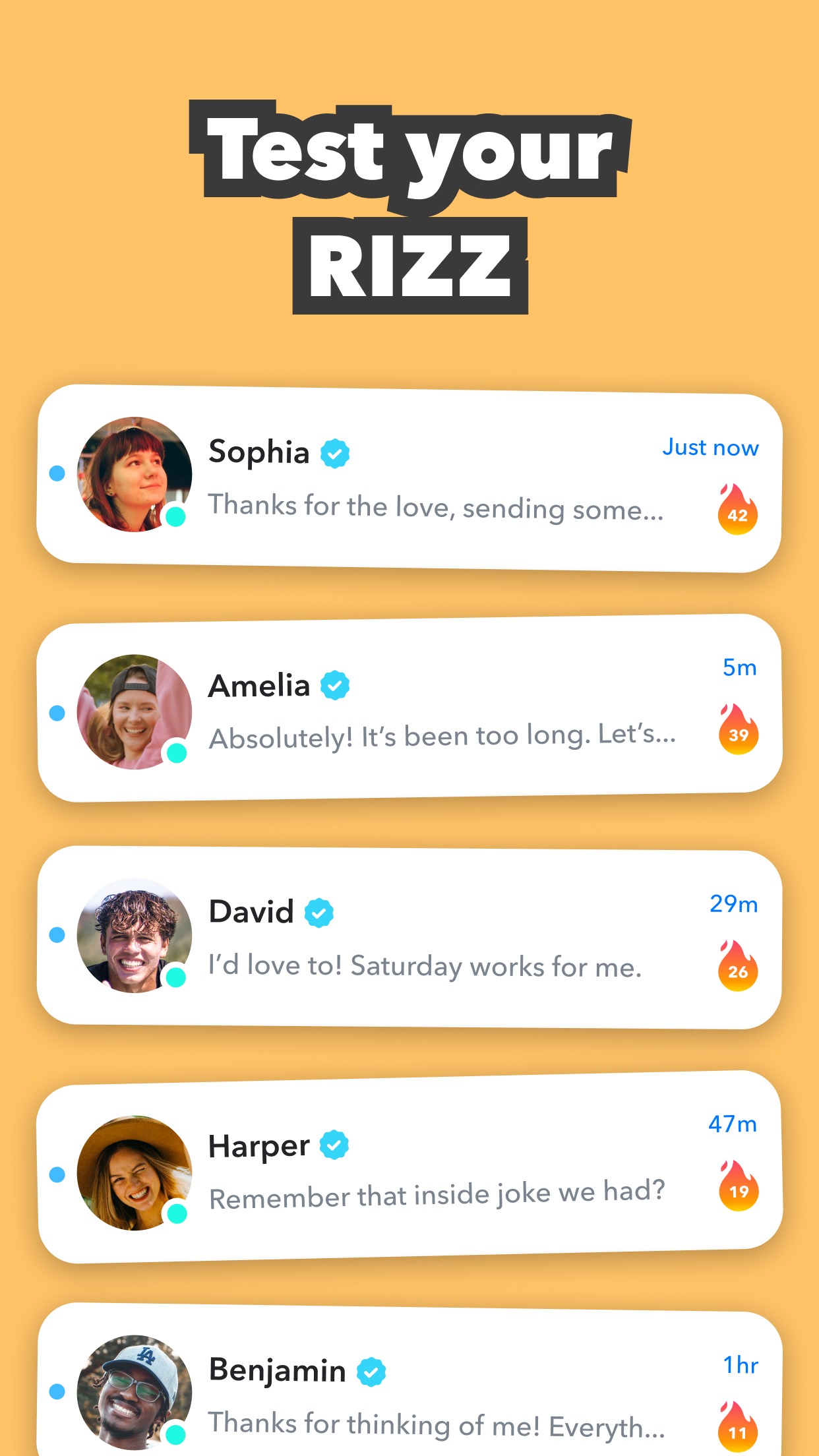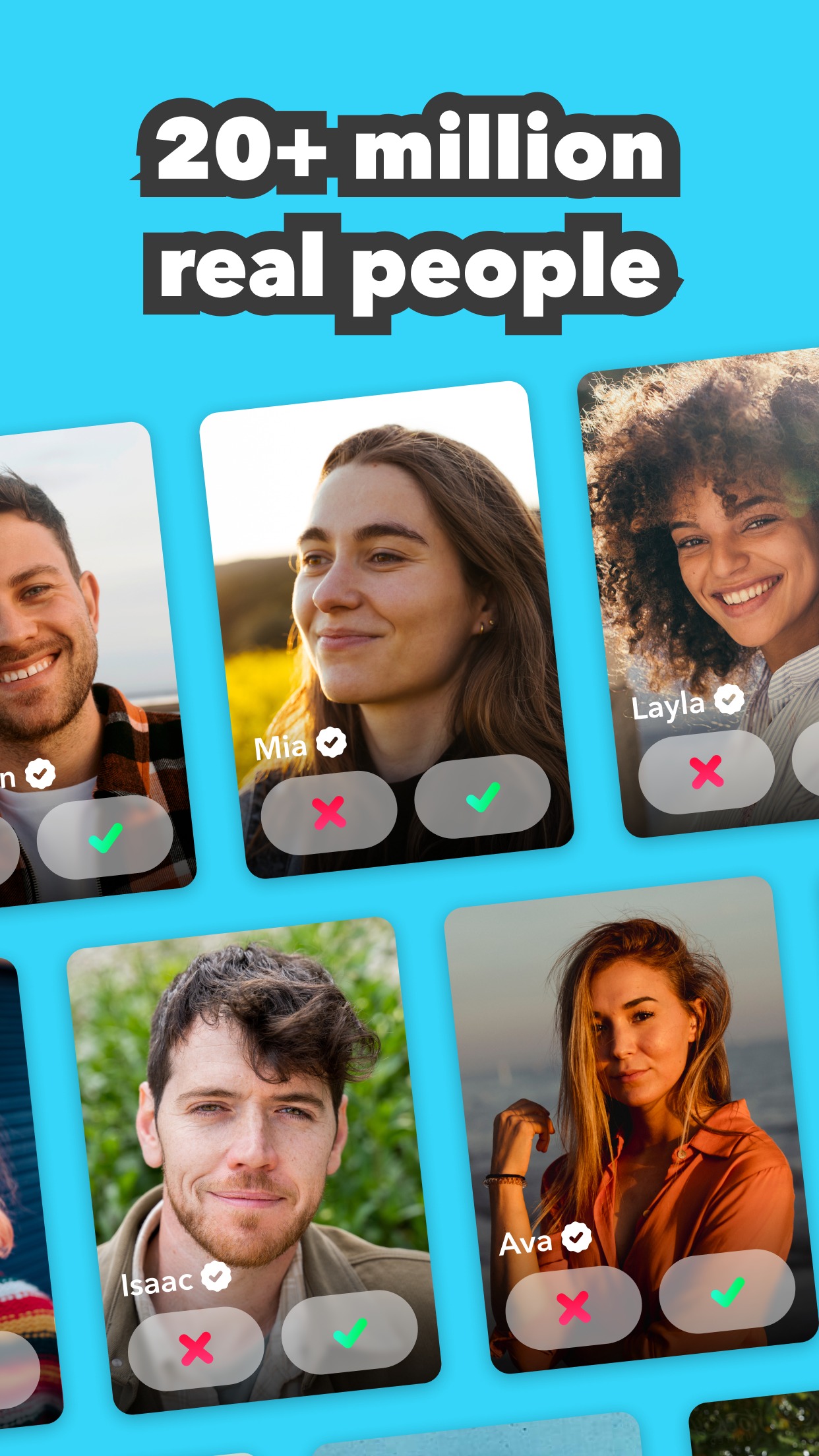 The developers take safety in cyberspace seriously. When communicating with a stranger, be wary. If you suspect that your interlocutor has bad intentions, write an e-mail to the support team.


You may also like: 10 Best Dating Apps for Married People (Android & iOS)
Boo
Quickly register with Boo to make even more friends. Laugh, chat, and discuss pressing issues with users who are near you or thousands of kilometers away.
When filling out your profile, you need to provide information about yourself. Describe your biography, interests, and favorite activities. Leave room for a riddle or describe in detail what kind of friend you want to find.
Here you can find a companion for 1 evening or a friend for life. You may be lucky enough to find your soul mate.
More than 5 million users of different ages are registered in the app. There are no restrictions on gender, age, nationality and religion. All profiles are filter-checked, so you can be sure that you are communicating with a real person.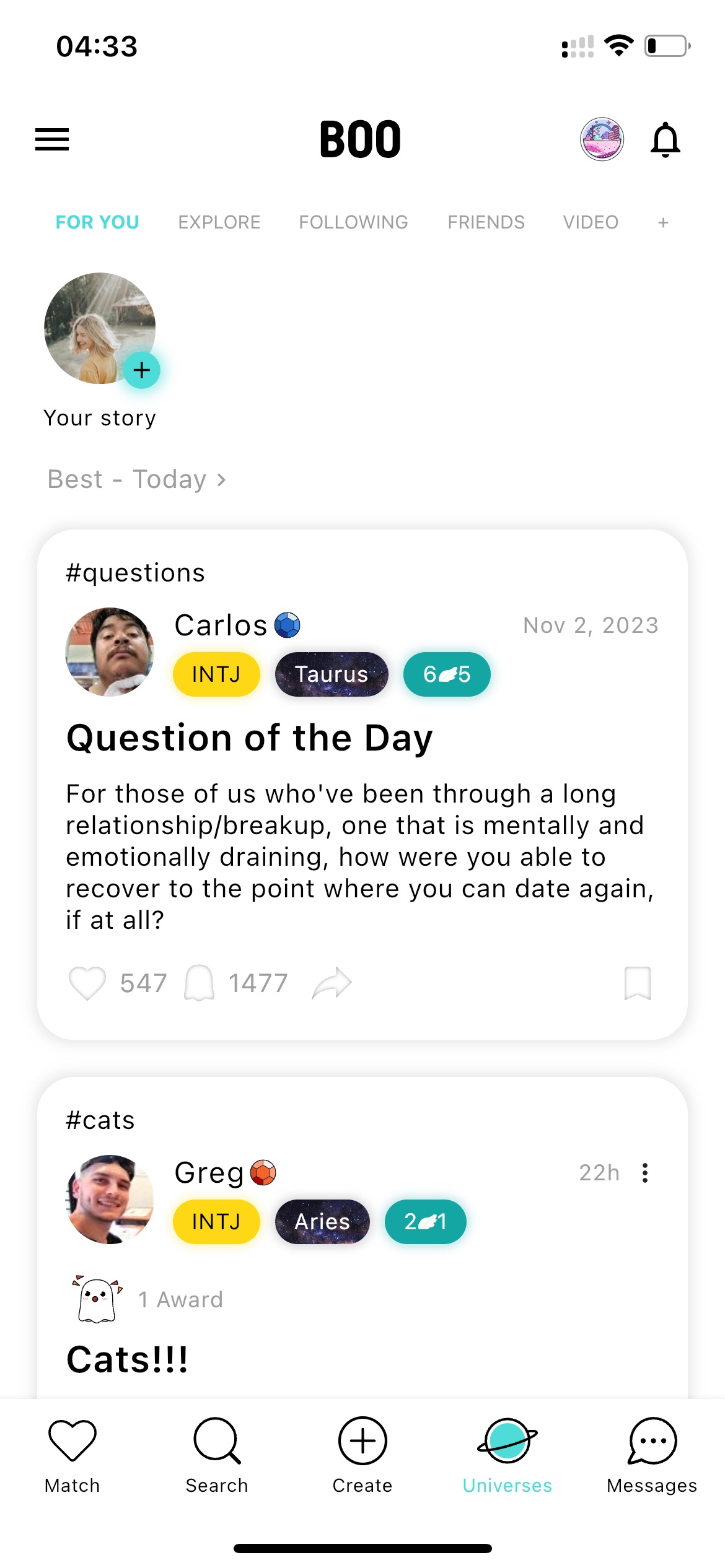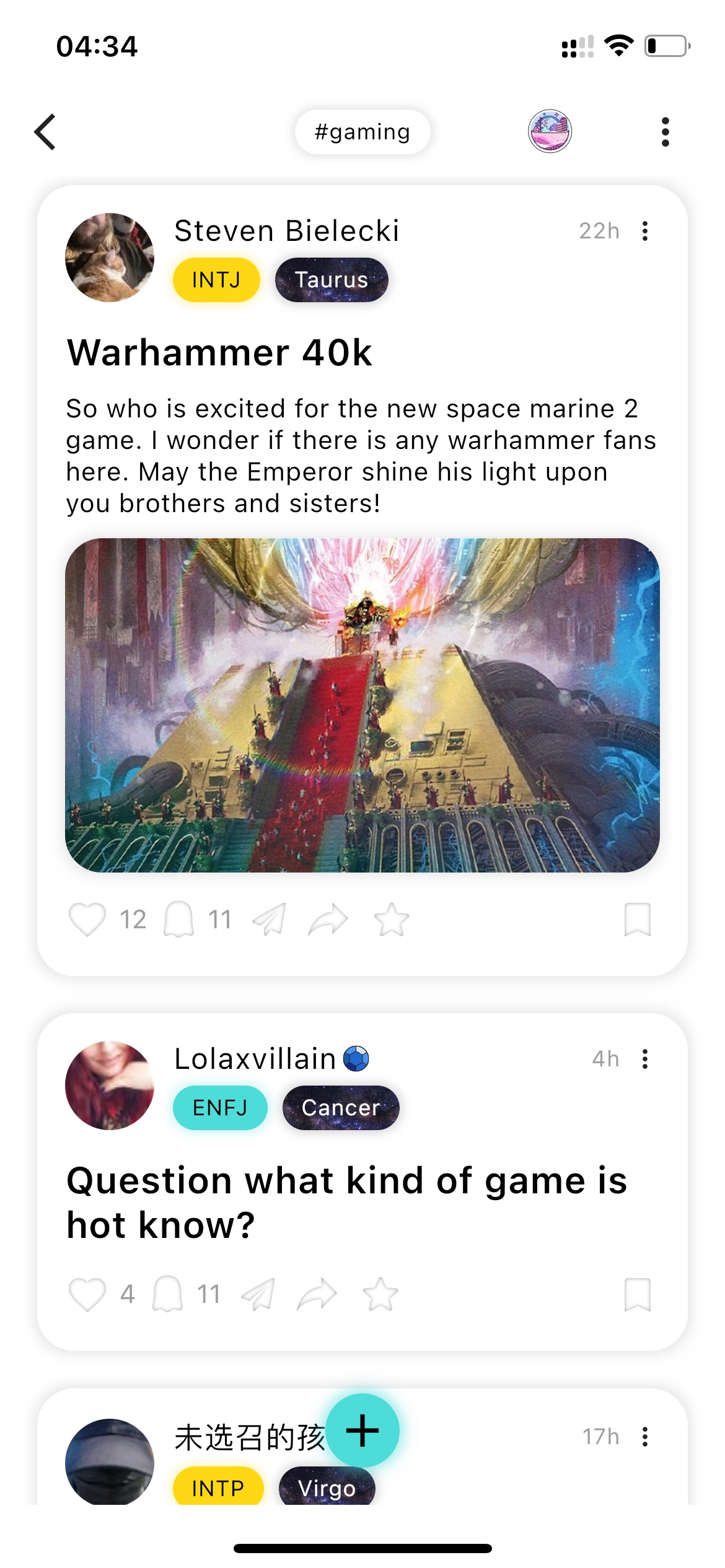 Use the built-in translator to get past the language barrier. Express your sympathy and communicate in chat rooms. You can always schedule a meeting in the real life and get to know the other members better.


Yubo
Yubo offers its users true friendship without borders. There are profiles of 10 million completely different people from all over the world. The only thing they have in common is their belief in true friendship and love without restrictions.
The online platform allows users to communicate through online broadcasts and video chat. Here you can easily communicate with people who are similar to you. Discuss your favorite actors and musicians, share new clips directly from YouTube.
Create your own content and wait for feedback from other users. Take part in group video chat. You can make a video call with up to 9 users. Use the new filters that the Lenses tab offers you. They are developed together with Snapchat and allow you to instantly change your image while streaming.
If you want, you can always go back to regular chat to communicate without face-to-face contact. The Swipe feature will help you find like-minded people. Upload tags and get a list of users who have them. Don't waste your time and start meeting people first.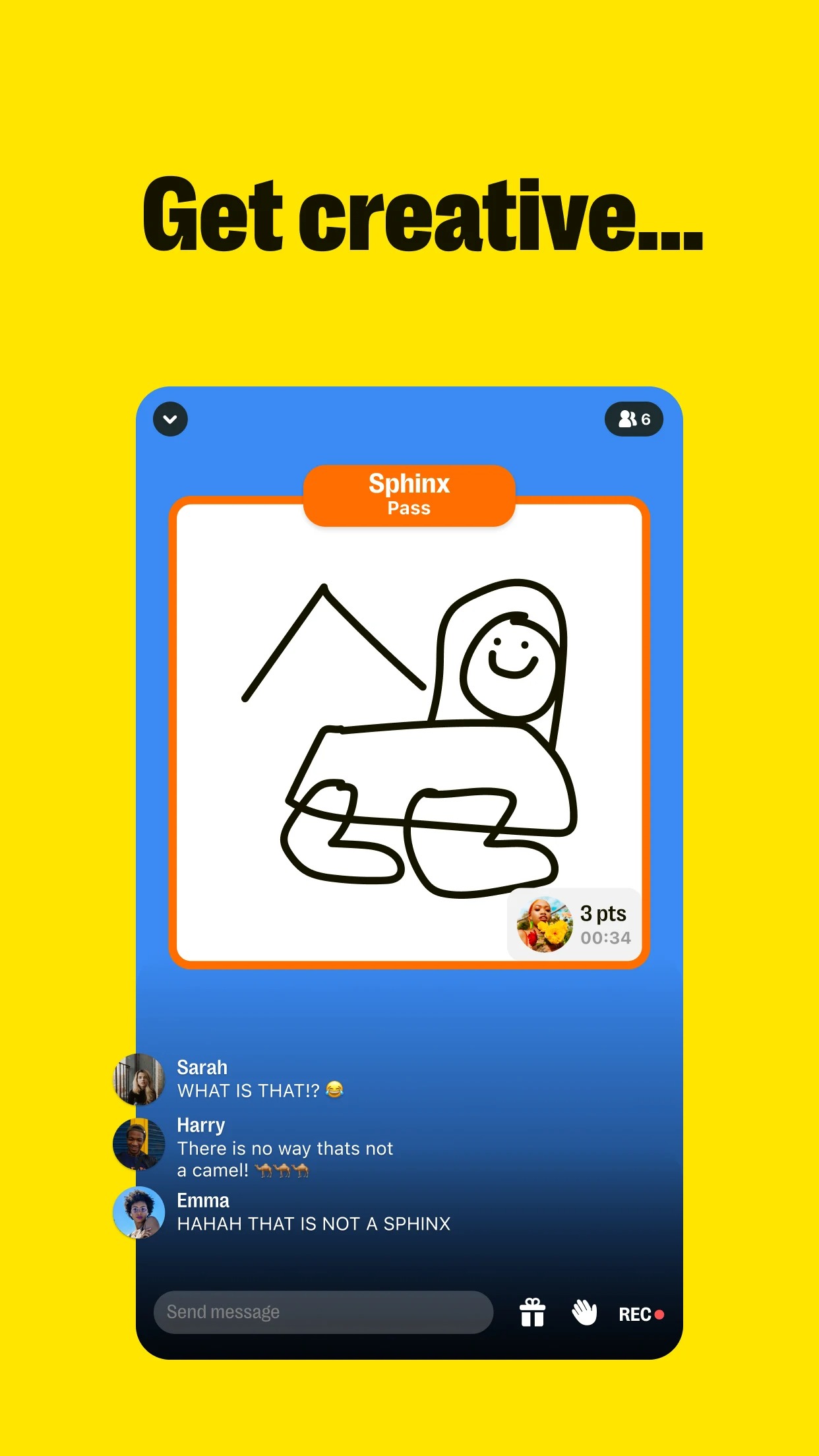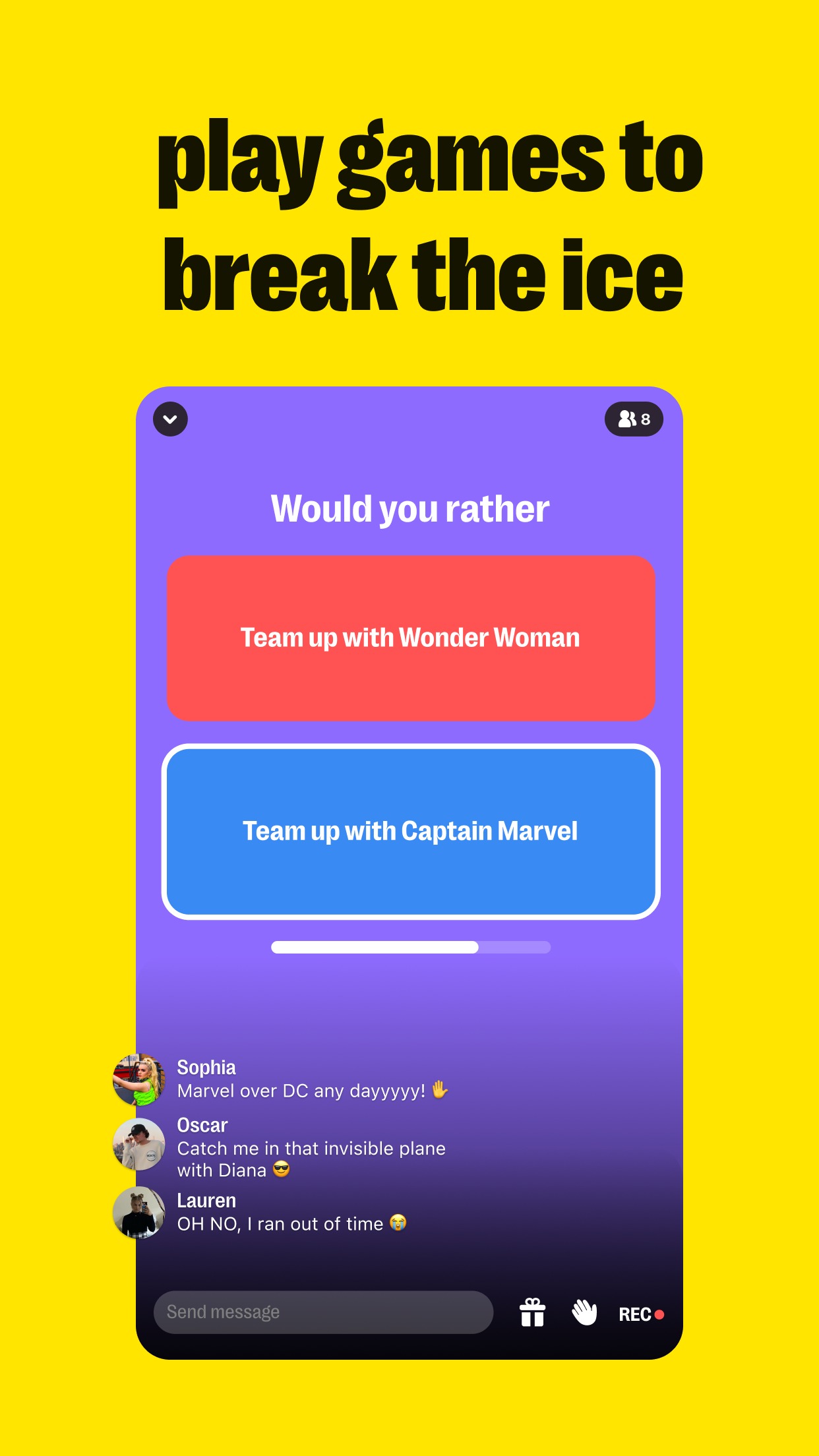 Join communities to be able to discuss interesting events and not miss the latest news in the area of interest. Yubo is updated monthly, offering users new features and entertainment.


Between
Between is an online digital platform for everyone who wants to be closer to their secret other half. This app will keep the love and passion alive, reminding you of the value of every moment together. Create a digital story of your love. Write romantic messages and cute reminders of your feelings.
Use emojis and author GIFs in your correspondence. Attach a funny selfie, and an audio recording with a declaration of love. This digital repository protects your memories. Here you can safely hide your favorite photos, videos, and notes.
Your account can be opened on another device, so you don't have to worry about possible data loss. Call your secret loved one whenever you want. Your conversation will be encrypted and inaccessible to other people. Now you have 1 secret for two.
Use the love calendar so as not to miss important events. Enter the date you met and started dating. Don't forget your wedding anniversary. Here you can write down ideas for celebrations and possible gift options.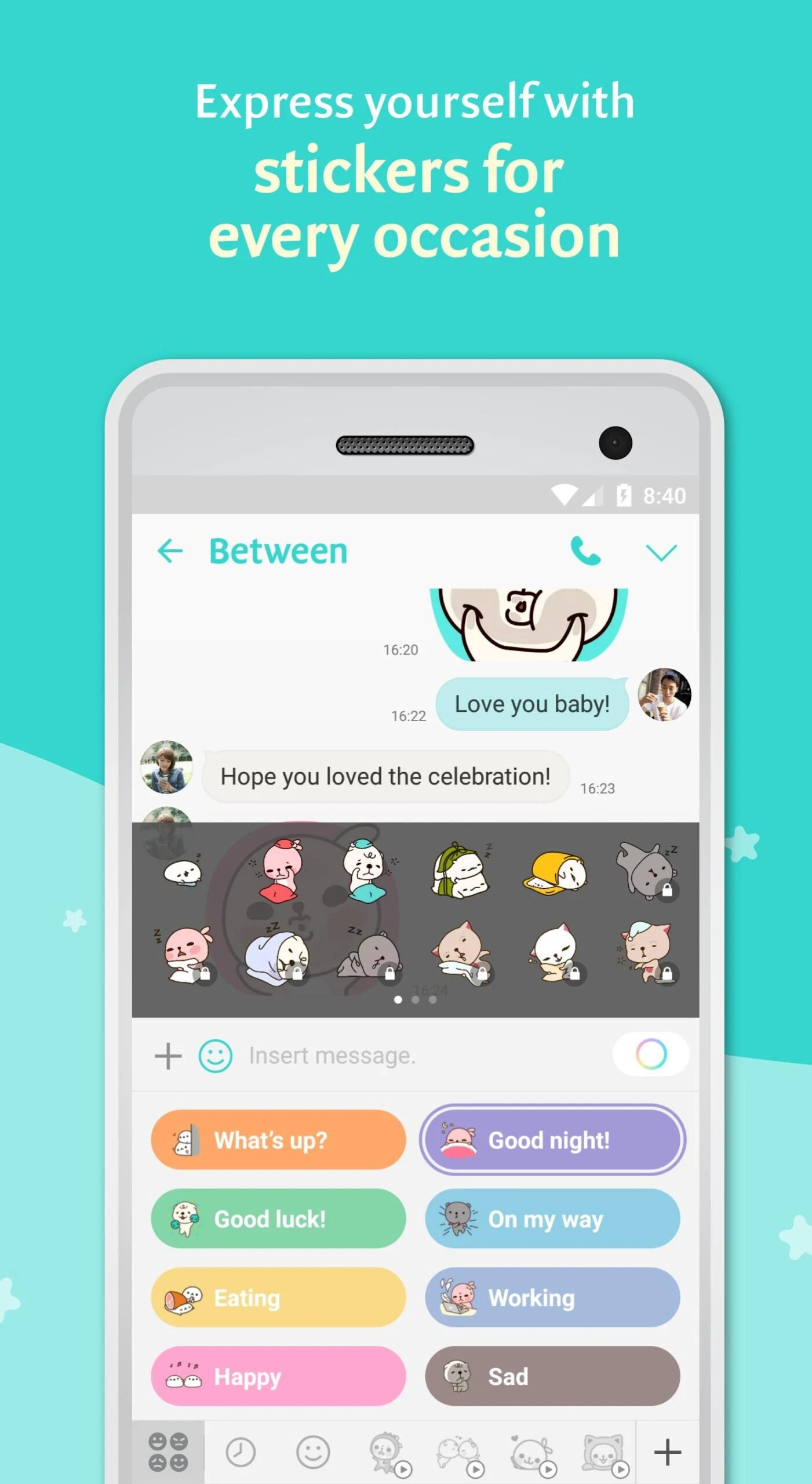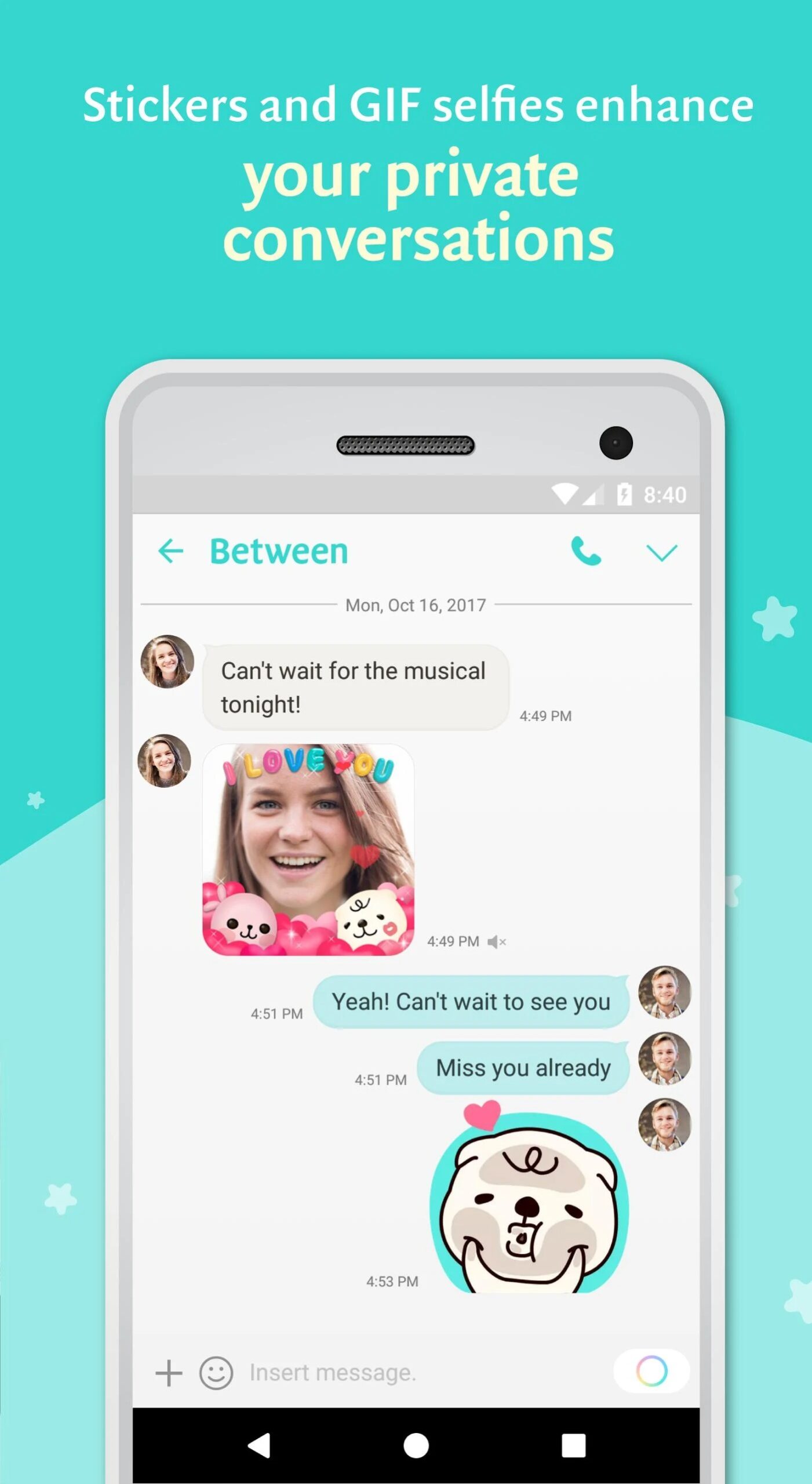 Between works for free and allows to make the relationship between lovers even stronger and more romantic.


Loosid
A handy app for those who want to make friends without barriers and keep it secret. This platform is designed for people who lead a healthy lifestyle. More than 5 thousand participants from different countries have already joined Loosid.
The main highlight of the app is the simplicity of communication without imposition. Meet, flirt, and socialize with interesting people. Prove that sober people can also be fun and unpredictable.
To get started, complete your profile and go through the authentication process. This is part of a security system that helps members feel protected when socializing online. Upload a few photos and describe yourself. You can include details about your country, age, and profession.
A separate item is your attitude toward alcohol and your experience with sober living. The more information you provide, the easier it will be for others to get to know you.
Agree to take part in a conversation or decline an offer from another user. You are the only one who decides what kind of conversation you want to have.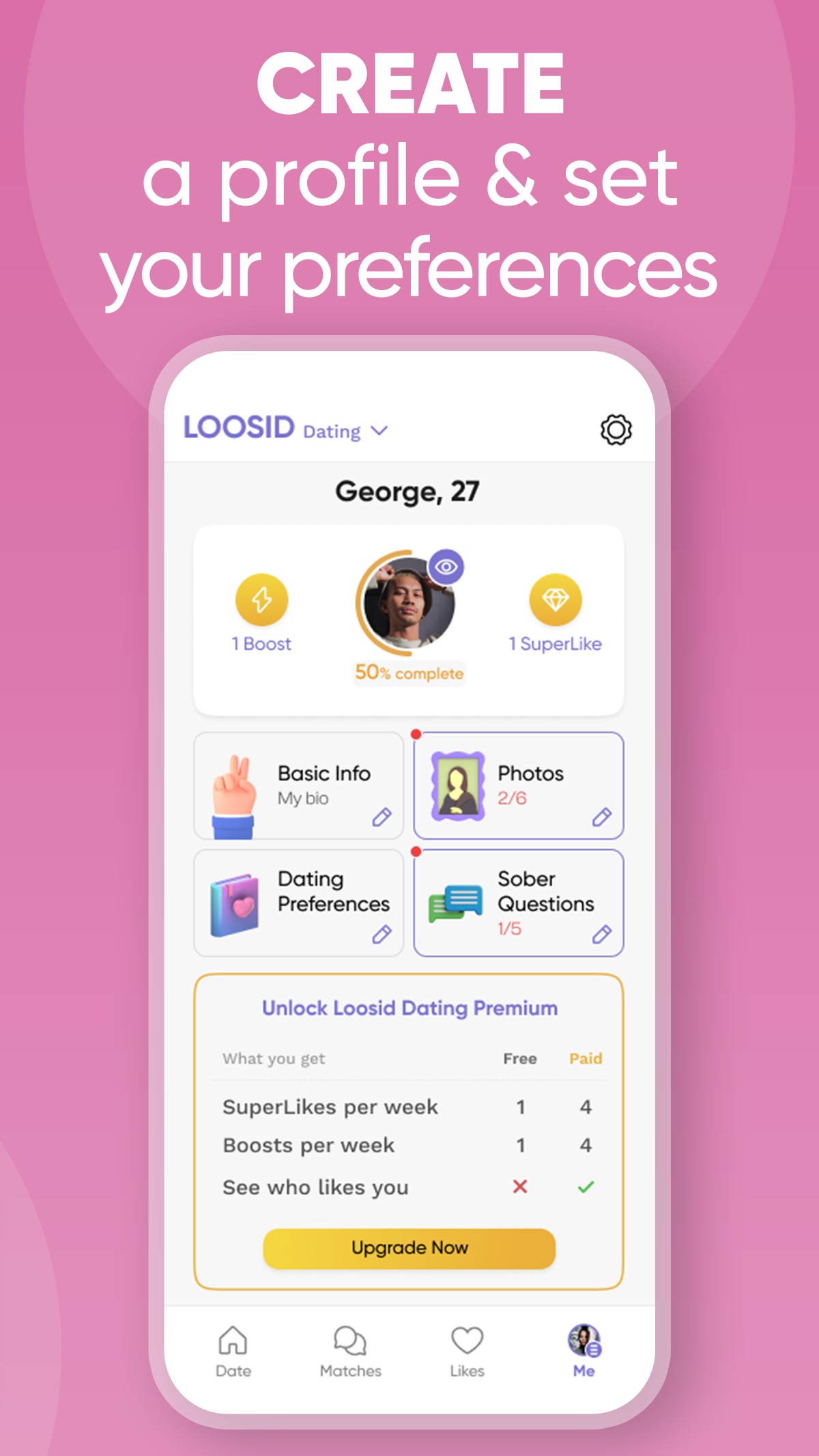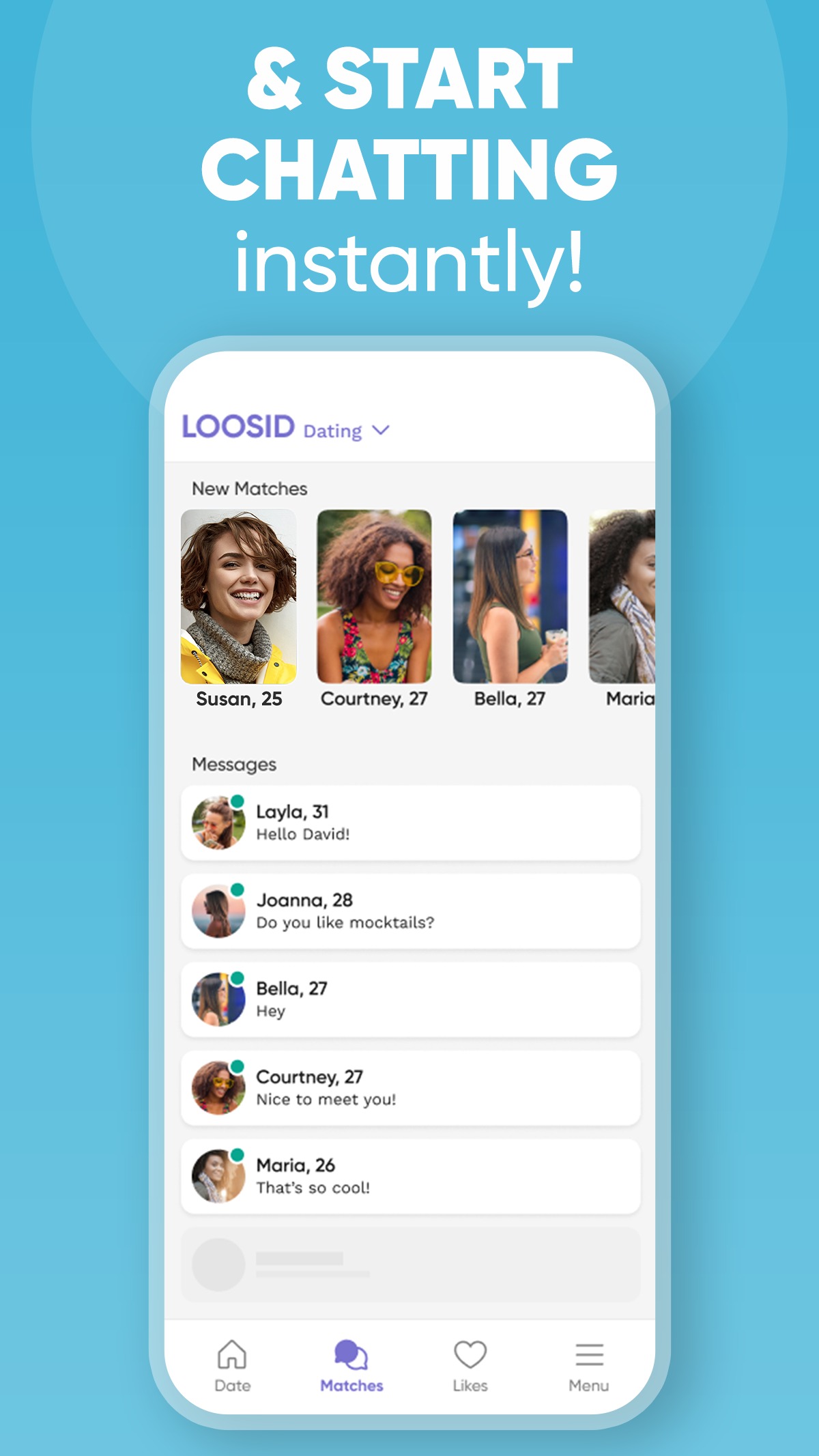 Here you can find like-minded people and ask for advice, make loyal friends, and even meet your future spouse. If you like the person you are talking to, you can always take the conversation offline.


3Fun
3Fun has already become a popular platform for communication and romantic relationships. If you are having a hard time in your relationship and want to find the right person on your own, be sure to join this singles community.
The app has been downloaded more than 3 million times. People of different sexual preferences are welcome here. You will easily find homo, hetero, and bisexual profiles. Swingers can also find companions with similar interests without intermediaries and publicity.
The app is designed in such a way as to reliably protect the privacy of users. All uploaded photos receive an encrypted URL code, and API addresses undergo mandatory encryption.
Start using the platform by filling out your profile. Tell about your sexual experience and share your expectations about your future partner. Here you can find a lover for 1 night of sex without commitment as well as members who are looking for healthy and long-term sexual relationships.
Express your sympathy to another user. If he or she reciprocates, you can go into a private conversation or create a group chat. You can hide any categories from your profile, including photos and city of residence.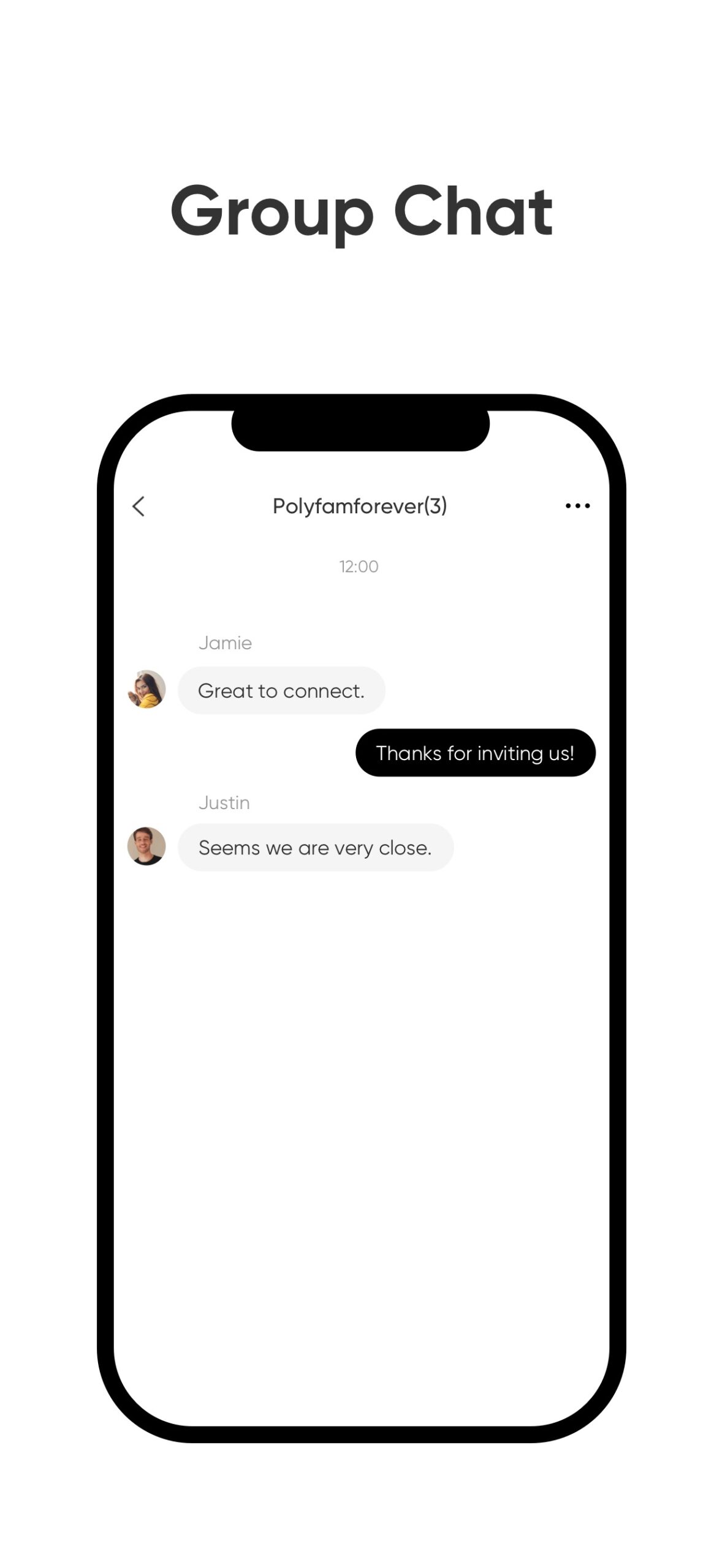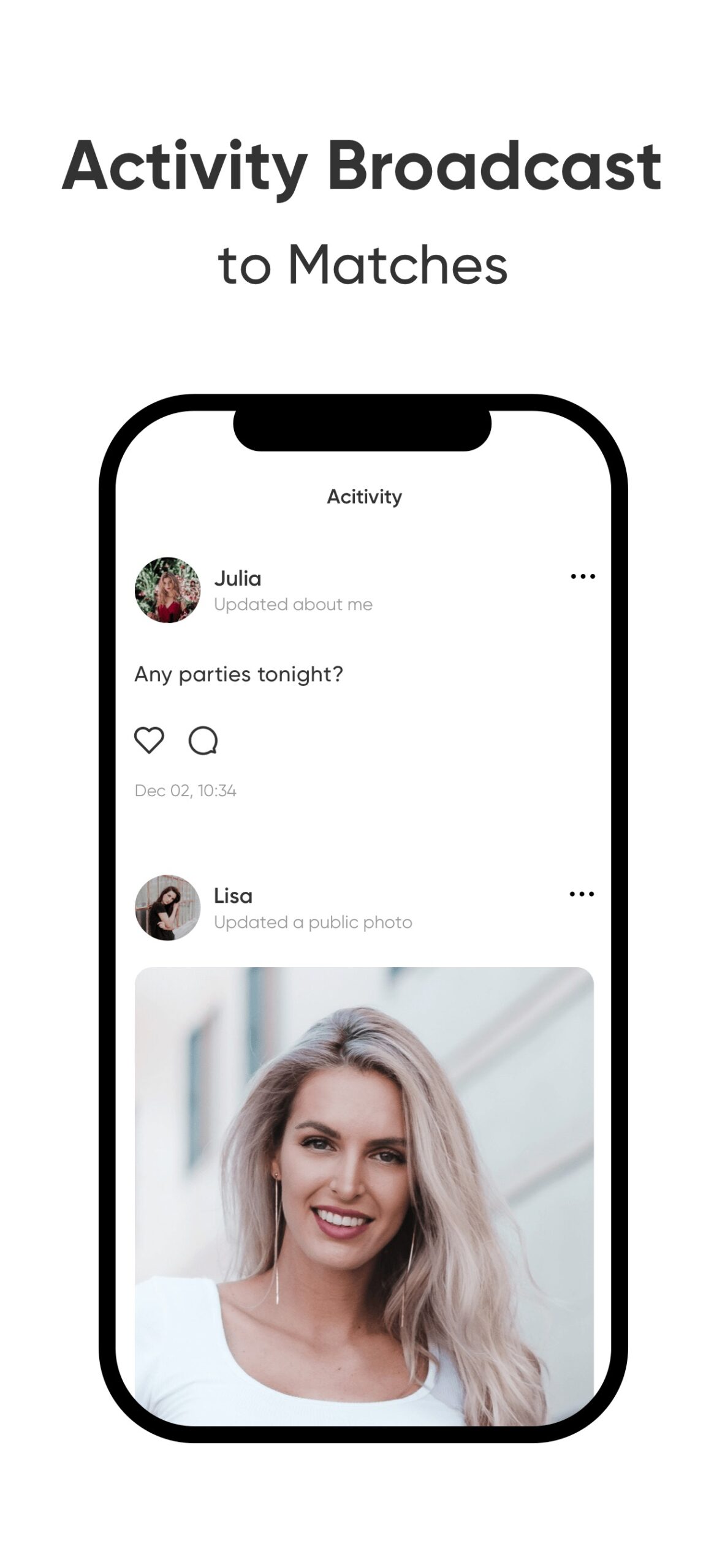 The app blocks nude photos and porn content. You must be over 18 years old to register on the platform.


Bumble
Bumble offers a new perspective on online dating without the threat to be exposed. Find friends by interests: play virtual chess, and discuss movies and exhibitions. Build a strong working network outside your home country. Socialize and make dates with those who can lay claim to your heart.
Get the opportunity to spend time for a pleasant conversation. Improve your professional skills and find new partners and clients. Start romantic relationships that will develop according to your scenario. To start communication, you need to fill out a questionnaire.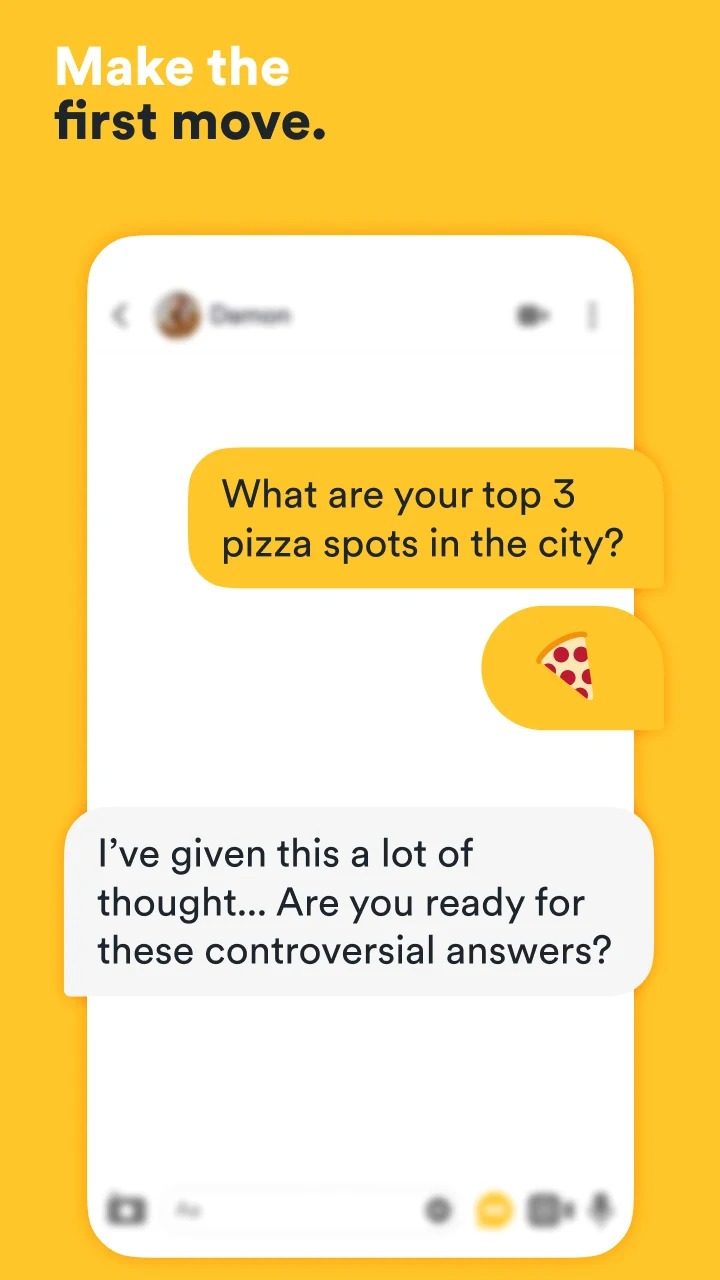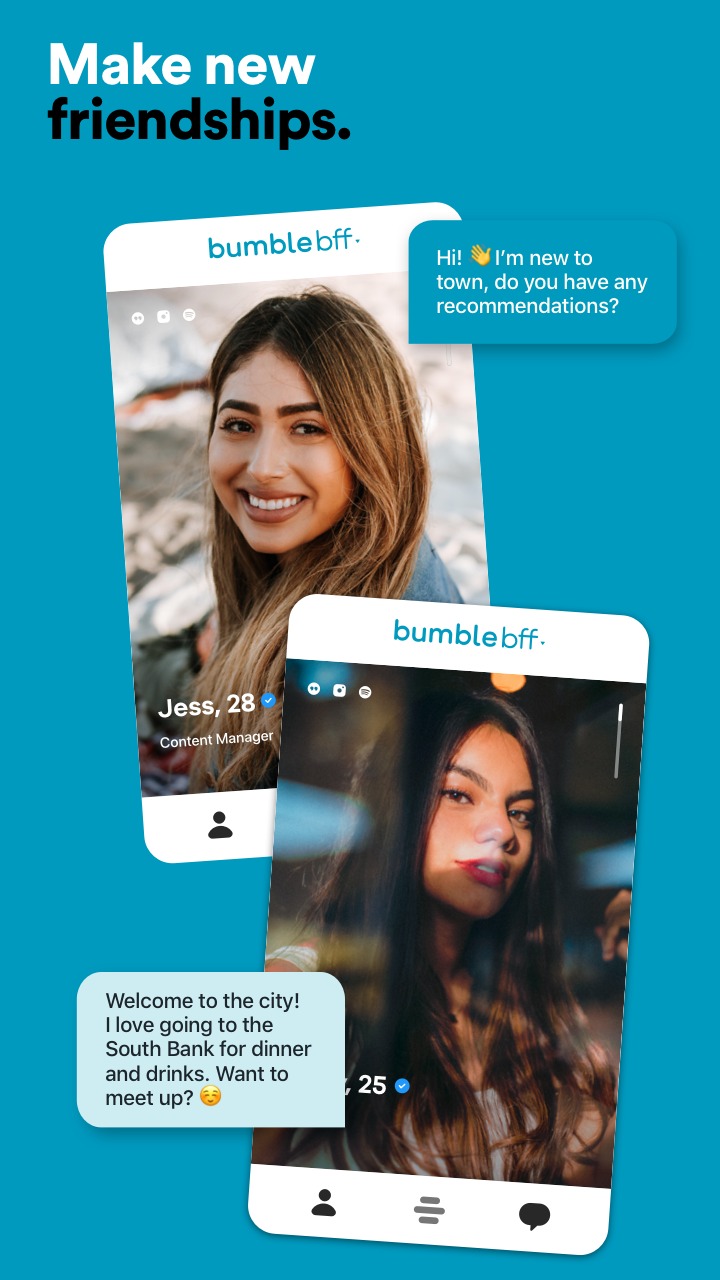 Respect for yourself and other users is valued on this platform. Forget about intrusive strangers and fear of identity leaks. Now girls can do everything: write first, wink and flirt, invite to dates. This app is suitable for communication in any format.


Flirtini
If you're bored of lonely evenings and can't boast of a large number of friends, check out Flirtini. A dating app in a comfortable and safe space. Have a positive experience with single strangers.
This is a great opportunity to meet people of different ages and professions. All participants want to find friends, so they will be glad to receive attention from your side. Specify the main characteristics of your future companion in the search filters.
To get people interested in you, you need to give some relevant information about yourself. Feel free to write the truth to increase your chances of successfully finding new friends.
OpenAl will help you create an interesting and attractive profile. Get even more likes by uploading colorful photos.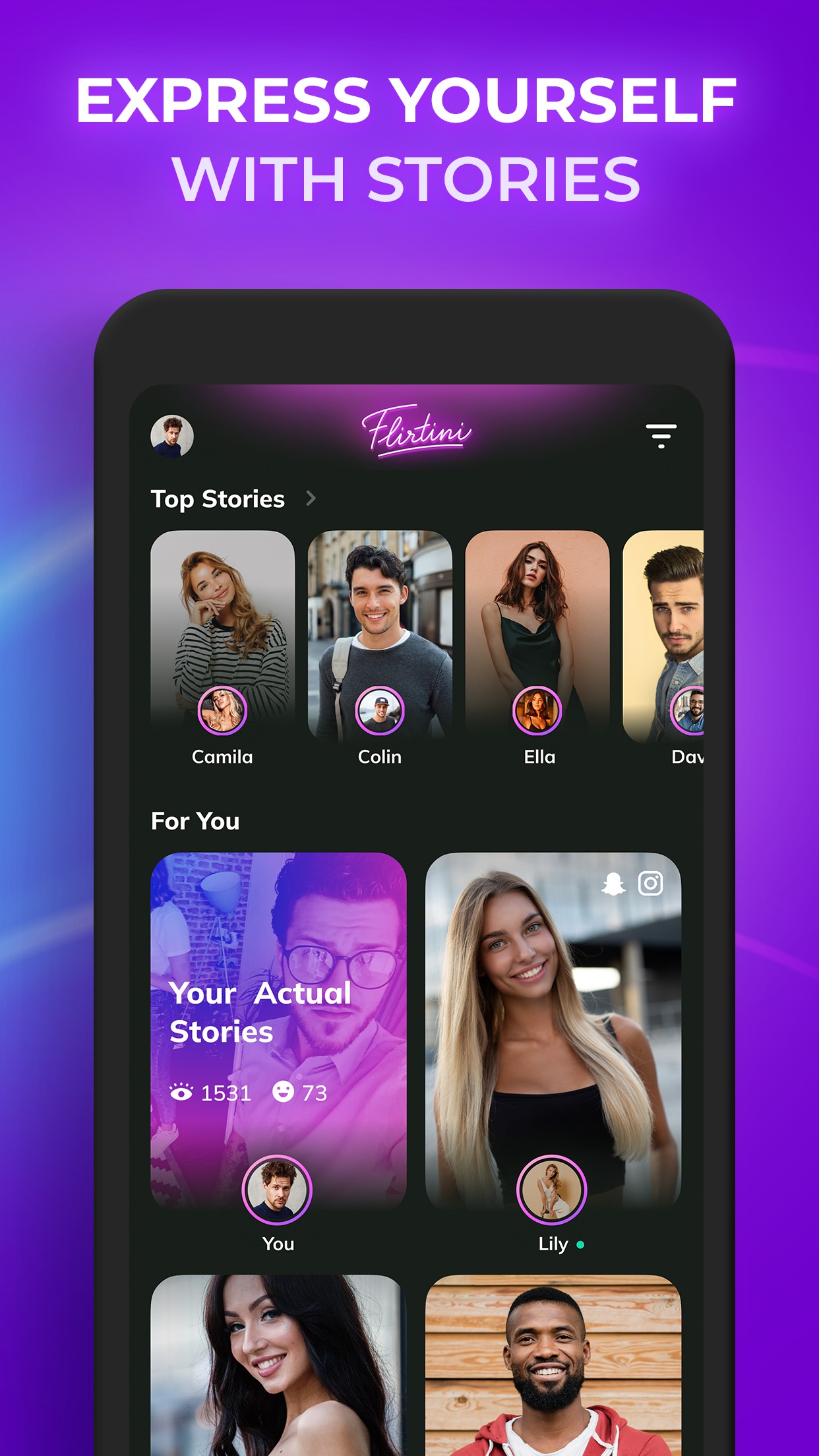 If the conversation in the chat room comes to a dead end, you can always refresh it with the help of icebreakers. The anonymity of users is guaranteed. Private chat rooms allow you to keep your personal data private.


Dating app – Inner Circle
The perfect app for people of all ages whose goal is to find like-minded people and friends of interest. Inner Circle is completely devoid of the disadvantages of conventional dating platforms. The atmosphere here is friendly, and offline meetings are held only on your initiative.
Thanks to the convenient search system and powerful filters, you will quickly connect with interesting people. The app is suitable for you if you want to expand your social circle.
Learn the language and find out more about other countries by communicating with people thousands of miles away. Enter your geo-location and let the system find people within easy reach.
Consider the gender, age, and profession of your future friends. Write who you are looking for on this portal: friends, colleagues, or love.
To have access to other profiles and all filters, you need to buy a subscription. You can choose one of the proposed options yourself: a week, a month, 3 months, or half a year. The app has a free version, with limited multiple-filter features.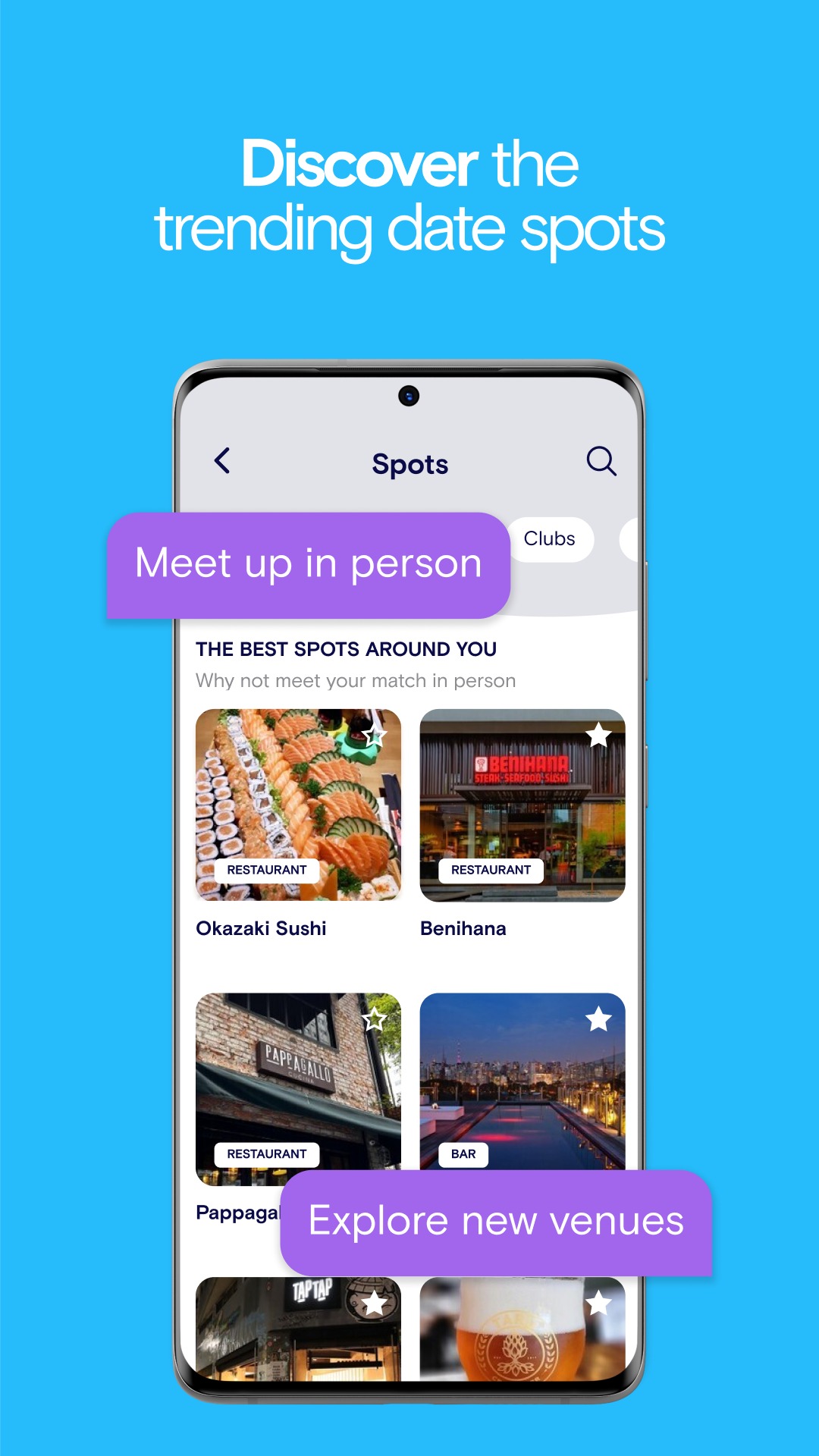 Each new member undergoes a thorough selection process. Thus, the administration of the platform receives evidence of the good intentions of the user. All profile data, including photos and biography, are subject to verification.


You may also like: 7 Best Dating Apps Without Pictures (Android & iOS)
Feeld
Feeld helps people find their soul mates on the internet. Join the community of singles and those who want a new romantic experience. Your sexual orientation will not be a barrier to registration. You will see bisexuals, transsexuals, and couples with no prejudice.
Check out the profiles of members who match you. Express your sympathy and be the first to start a conversation. The developers of the platform welcome active and flirtatious members. Whether you are a girl or a guy, act bravely and make appointments in real life.
On Feeld it is easy to get acquainted with representatives of different sexual preferences. Homo and heterosexual, non-binary, and agender members. This community is free from religious and sexual restrictions.
On Feeld you can find a friend or partner while being yourself and unashamed of your desires. Over 20 gender identities are perfectly matched and get to know each other. Personal data, photos, and correspondence are under strong modern protection.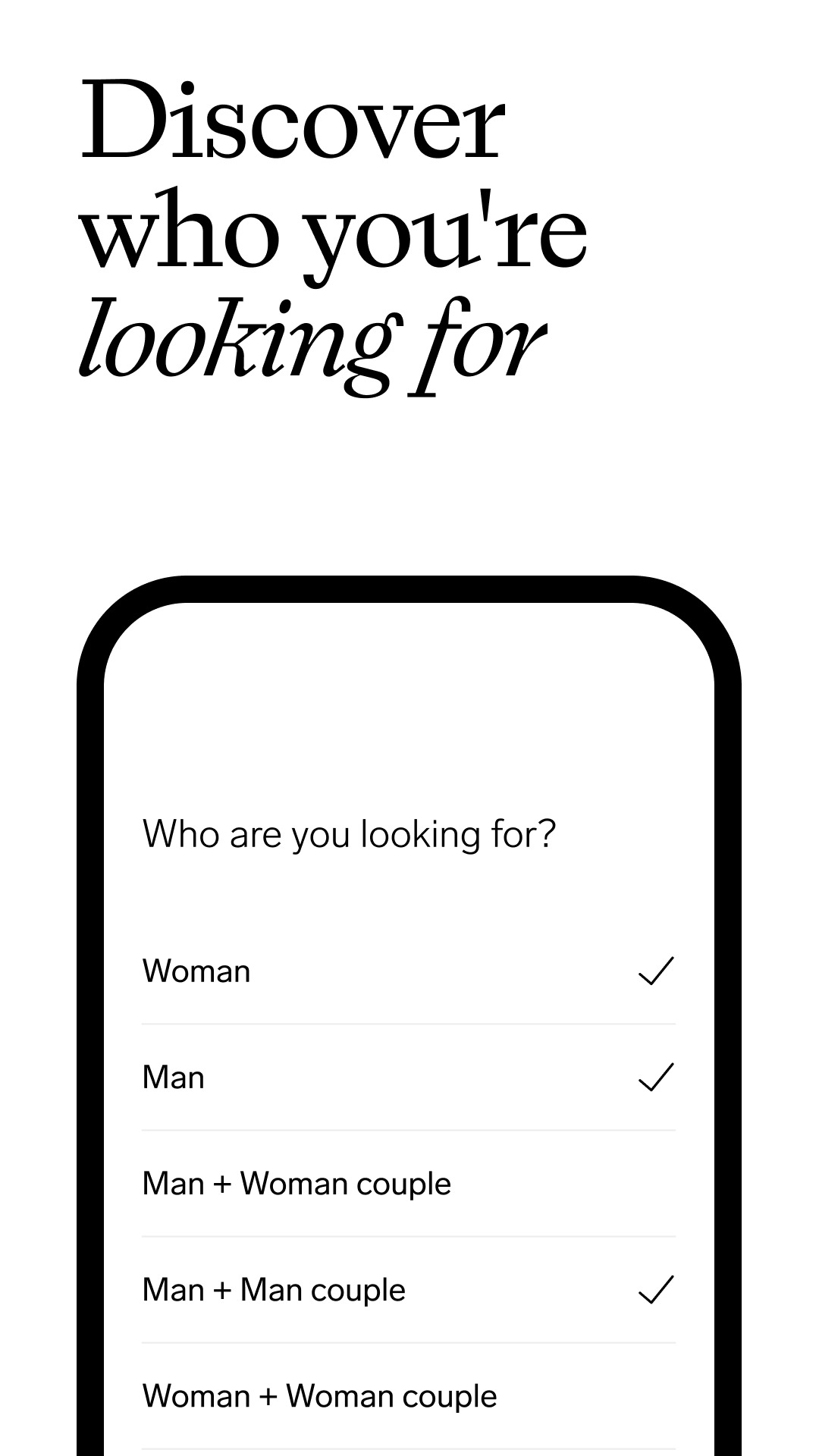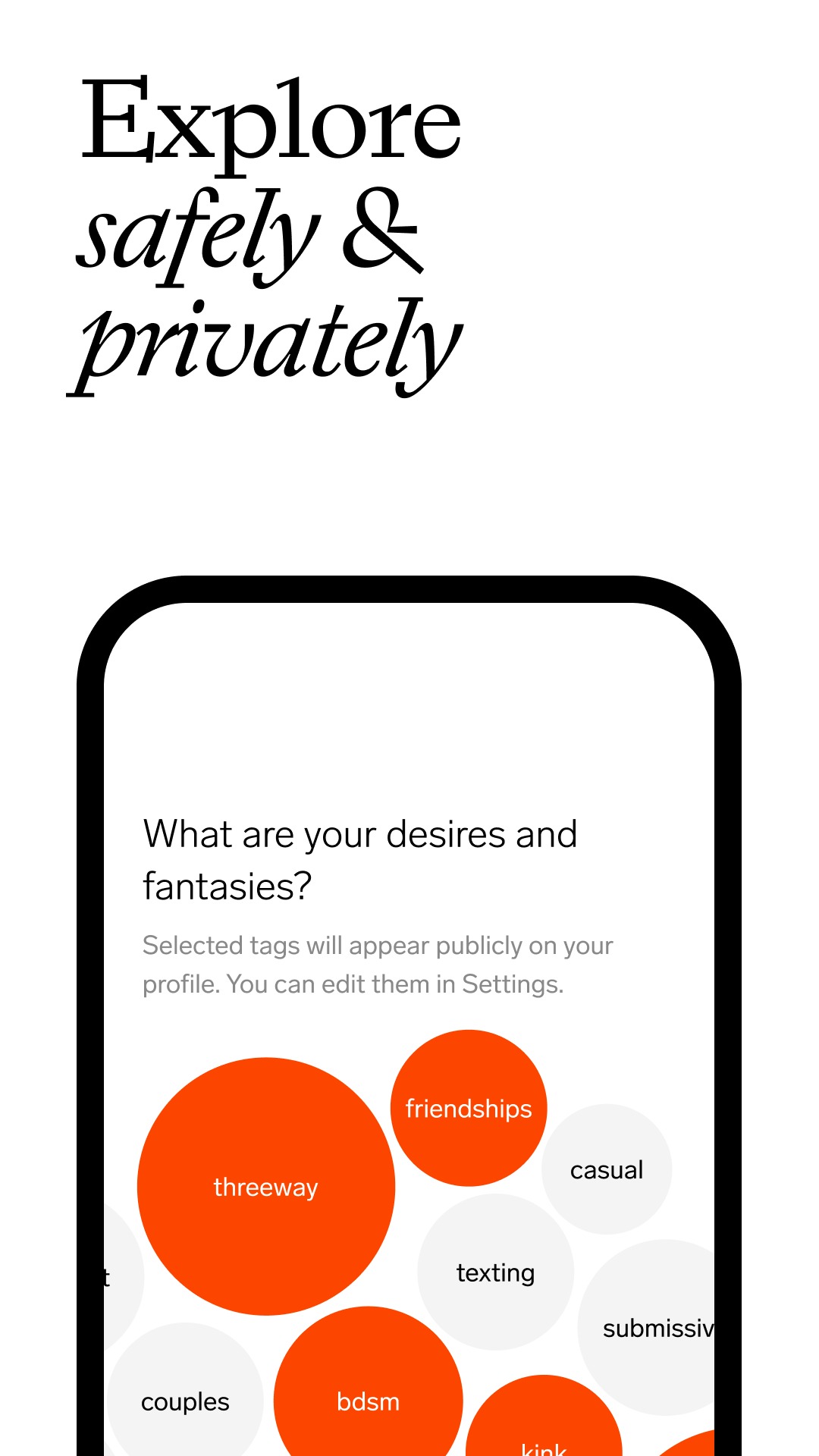 Communicate with multiple members at the same time. Attach photos and audio to your messages. Feeld is free to use, but you must pay for a Majestic membership to access premium features. Users who are 18 years of age or older can register on the platform.


Hinge Dating App
Hinge offers users a completely new approach to online dating. By installing this app, you will forget about conventional dating platforms forever. Significantly increase your chances of finding friends or true love. There are no maximum age limits here.
A user of any country, religious views, and nationality can register their profile and start chatting. This platform is for people who live in the US, Canada, Australia, and the UK.
The main function of Hinge Dating is to find your secret soulmate. New participants are asked to answer simple questions about their background and interests. Then the answers are processed with the help of artificial intelligence.
Based on the data obtained, you are offered profiles of participants who theoretically have a great match with you. Get to know the owners of the proposed accounts better: give a like or comment on a photo.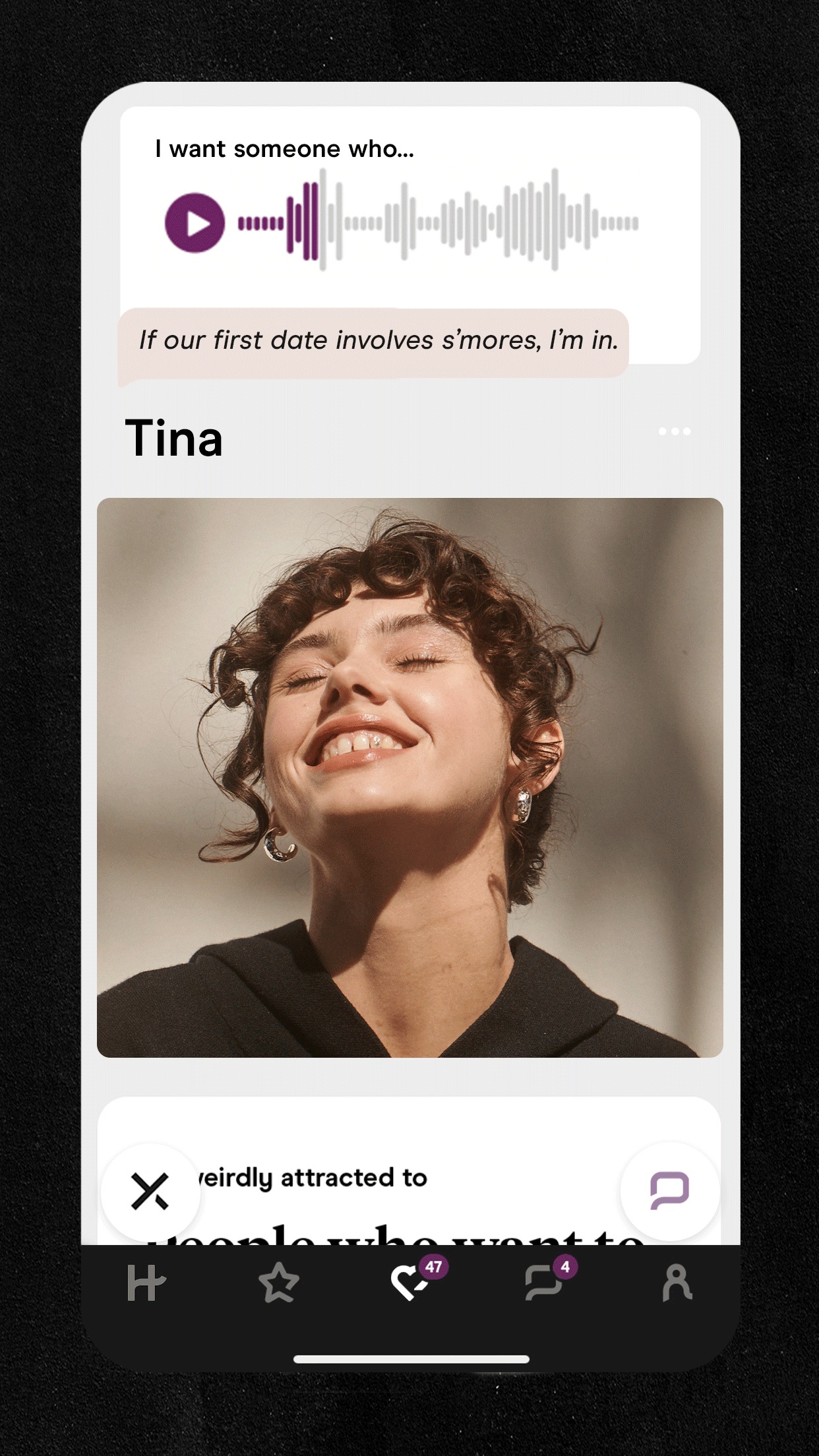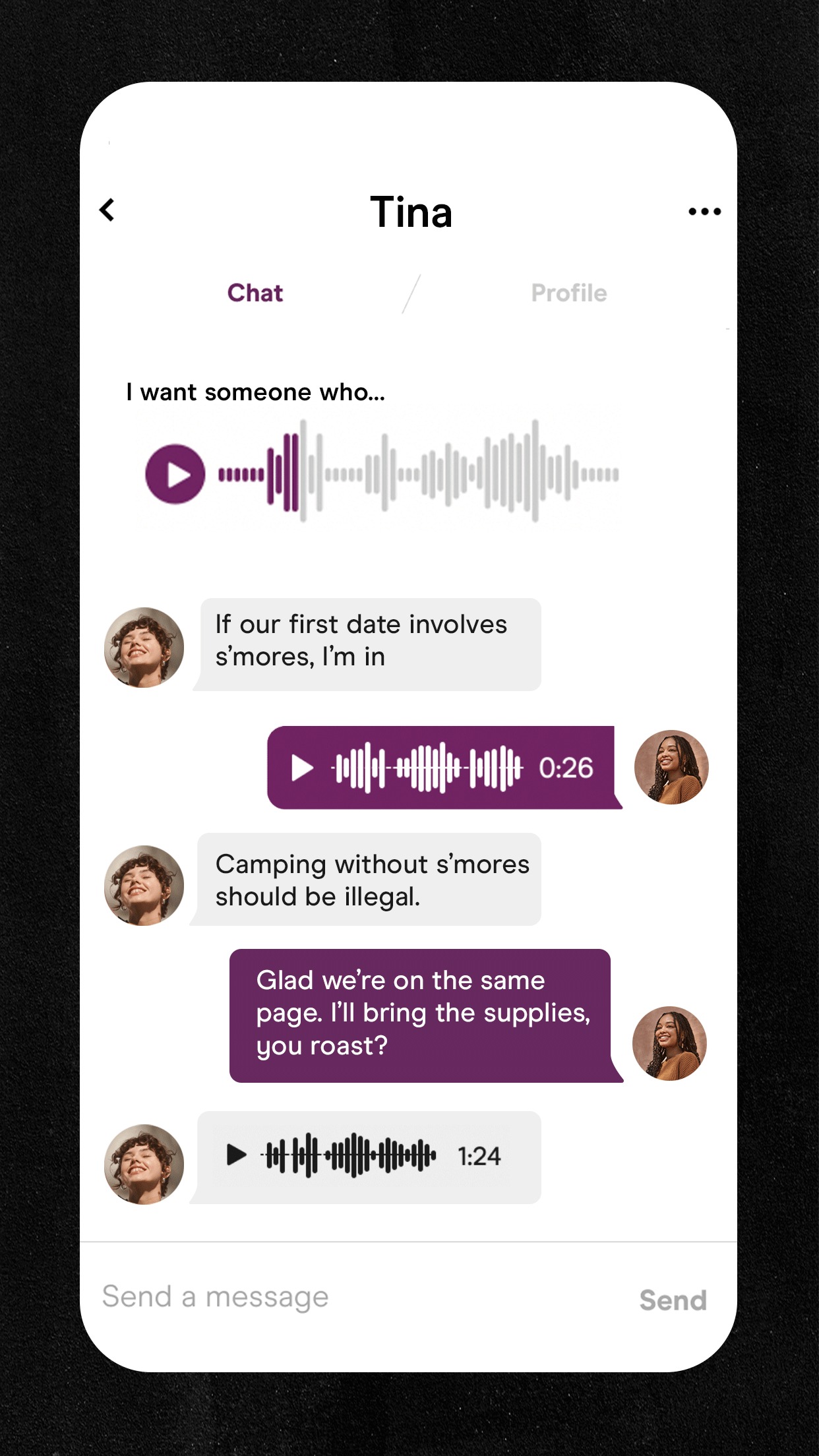 After each conversation, you can get advice on how to choose a topic for next time.


happn
Just one app is enough to find real friends, a soul mate, or the love of your dreams in the near future. Happn contains more than 100 million profiles, each of which deserves attention. Every day the community are getting more members.
The work of the app is to give each participant the opportunity to show their sympathy. You will be able to write a message to another user only if he or she also expresses sympathy in your direction.
Anonymity is guaranteed: if the member you have chosen does not send Crush back, they will not be able to know you are interested in their profile. If you are lucky and he or she clicked the button, don't waste time and write in chat about everything in the world.
The app requires no payment and works in almost all countries of the world. To get extra features you need to buy a Premium subscription. After that, you will unlock the list of members who have sent you likes but have not received your confirmation.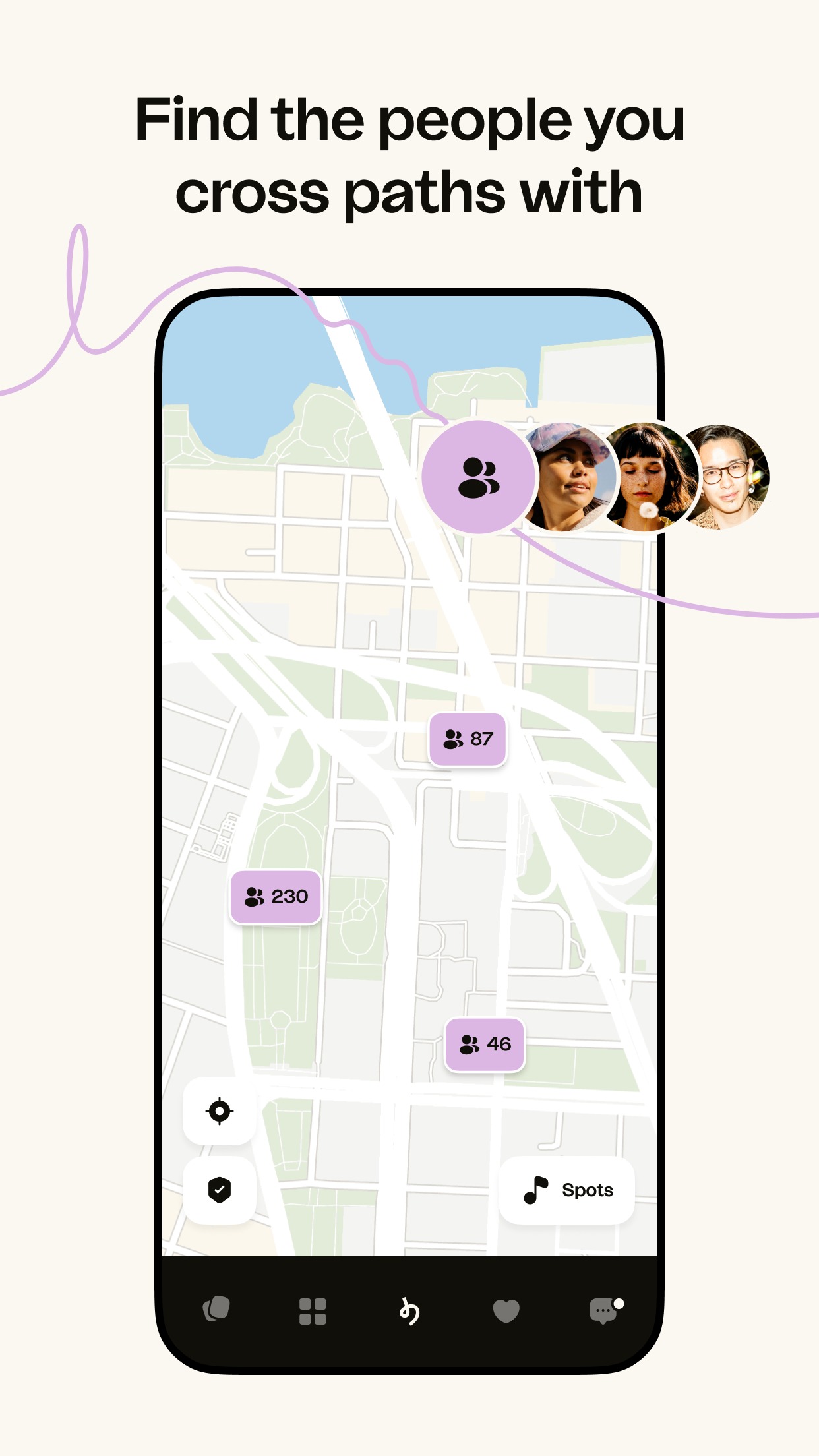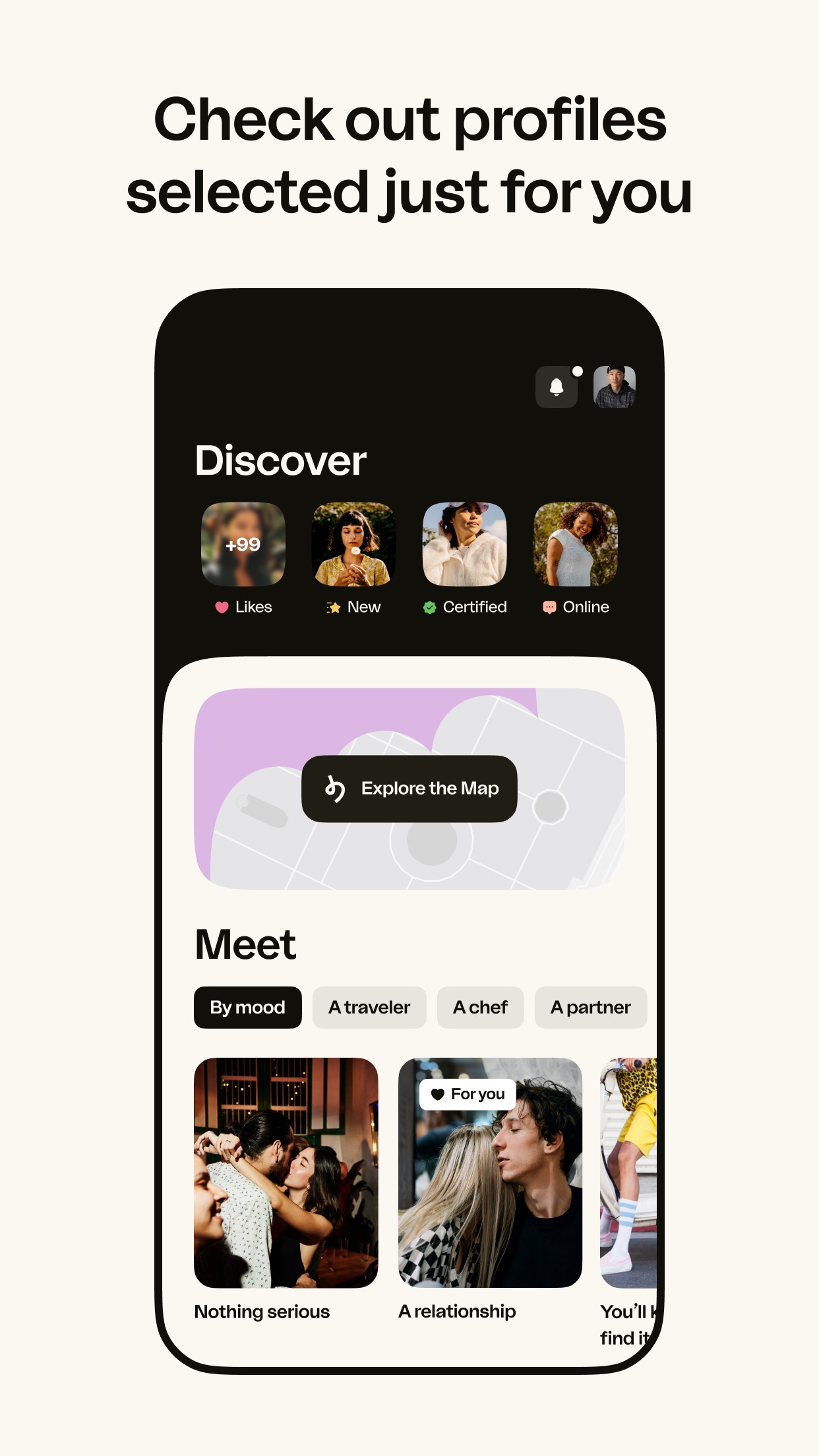 You will also be able to send a SuperCrush to get the attention of another user for a long time. Please indicate in your profile where you live to get more matches with citizens of your country.


Kippo
Today Kippo has already earned the title of the most popular online dating site for gamers.
This platform is ideal for finding new friends who have similar interests to you. Here you can have a great time discussing past games, gather a strong team for upcoming competitions, and even fall in love.
Fill out the form, and specify your goals of being on the online dating platform. To find friends nearby, allow access to your location. About half a million users actively use Kippo to make connections and find love. Your personal information is kept private.
Security manually checks all new members to eliminate scammers and bots. Inside the app, there is a pleasant and friendly atmosphere. You can register on Kippo from the age of 12. All unwanted content is removed instantly.
If you are seriously into computer games, here you will definitely be interested. Chat, make calls, and exchange contacts for future meetings. Don't miss the chance to make pleasant and secret online dating.


Chamet
Chamet will become your favorite app for non-trivial dating. Use video chat to connect with new friends. Make every conversation unpredictable and fun.
The app is designed as a multiplayer chat room with real-time video calls. You can keep in touch with people who live near you or are out of the country. Up to 5 people can take part in one chat. Each chat is equipped with a handy translator to avoid misunderstandings and language barriers.
Choose participants that seem interesting to you. Use any mask or filter to create a lasting impression on a new acquaintance. Meet new countries and cultures, make appointments, and travel with new friends.
Chamet features a separate party room. The developers of the platform strictly track compliance with the requirements of using the app. Fake pages are subject to immediate blocking. You can register in the app through a Facebook or Google account. Or specify your phone number.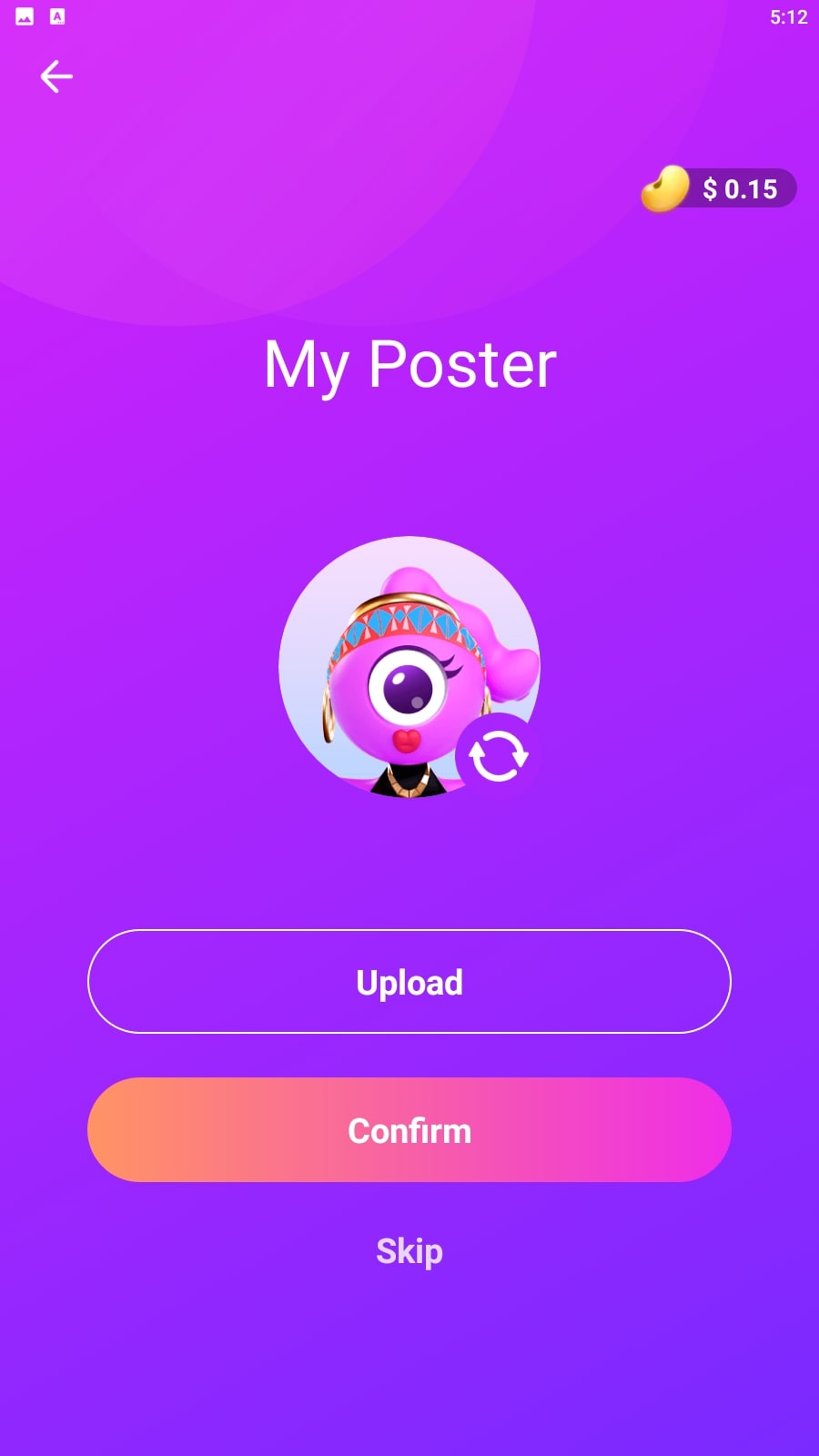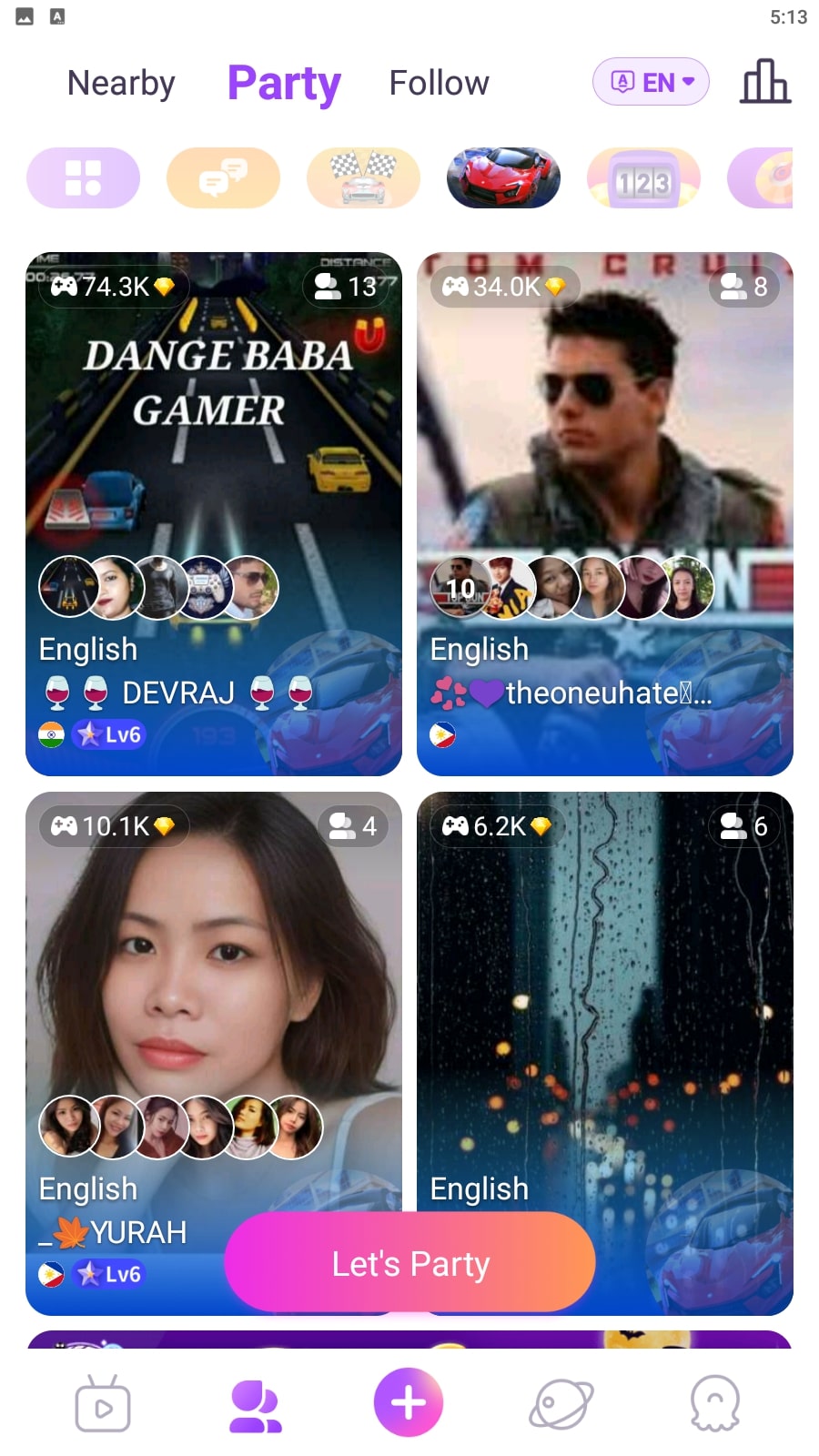 Registration is possible for users from any country, as long as they are over 18 years old. Send and receive gifts and have an interesting social life. Every video chat conversation will be an exciting experience.

Snack
On the Snack platform, users do not rate other members' actual photos. There are onely the avatars they have created. These cartoon characters will help you find a nice person to talk to and start a conversation.
Create a virtual character of your choice. You can think about every detail: gender and age of the hero, hair color and hairstyle, makeup and closet. This approach helps to reduce the stress of communicating with a stranger and adds a touch of fun to every conversation.
Now you will definitely have something to talk about with the owner of an unusual avatar. You can always use an icebreaker to steer the conversation in the right direction.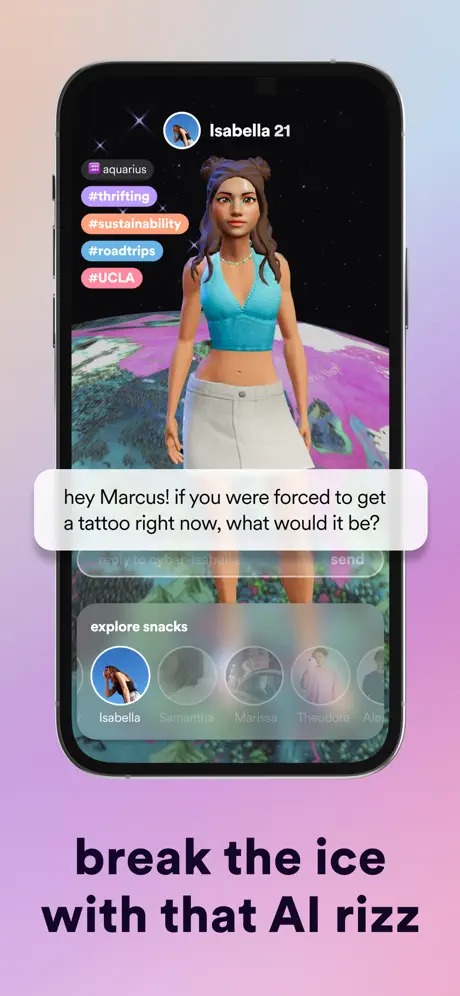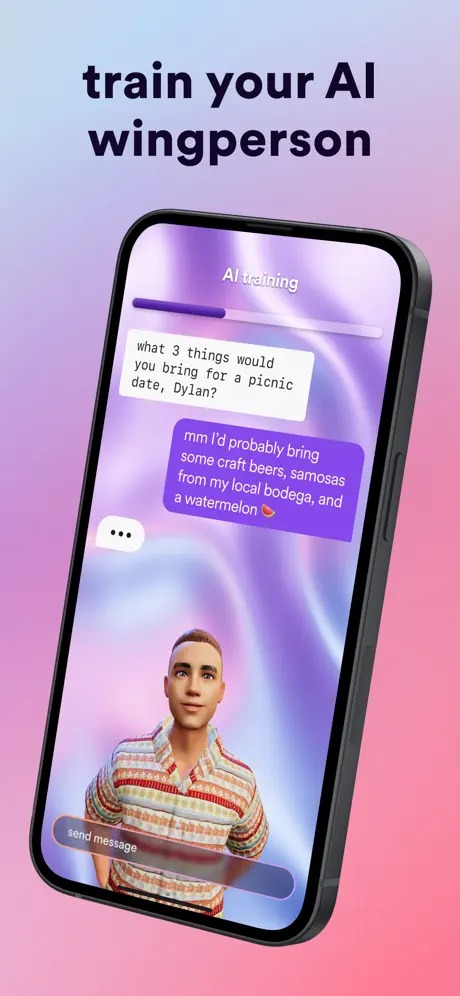 To register, you need to take a simple test. Its results are taken into account by artificial intelligence and help to get to know your character and communication style better. Snack offers a completely new format of online dating, without constant left-right clicks and wasting time on unsuitable people.

BangLocals
To avoid wasting time searching for the perfect secret partner, install BangLocals. Artificial intelligence will instantly analyze the answers in your profile and compare them with the results of other participants.
All questions are designed to maximize the effectiveness of each match. Get what you've been dreaming of for a long time without results. The vast majority of participants are set on finding partners for long-term and serious relationships.
The minimum age for registration is 18 years old. You can find your love who lives in the neighborhood. Or try a relationship at a distance. Your decision is up to you. The most important thing is not to get caught. No uncomfortable situations and intrusive interlocutors. Leave the chat room at any time.
Hide your profile data. You can pass free registration and start your first chat today. BangLocals has profiles of real people who are interested in romantic relationships on the side.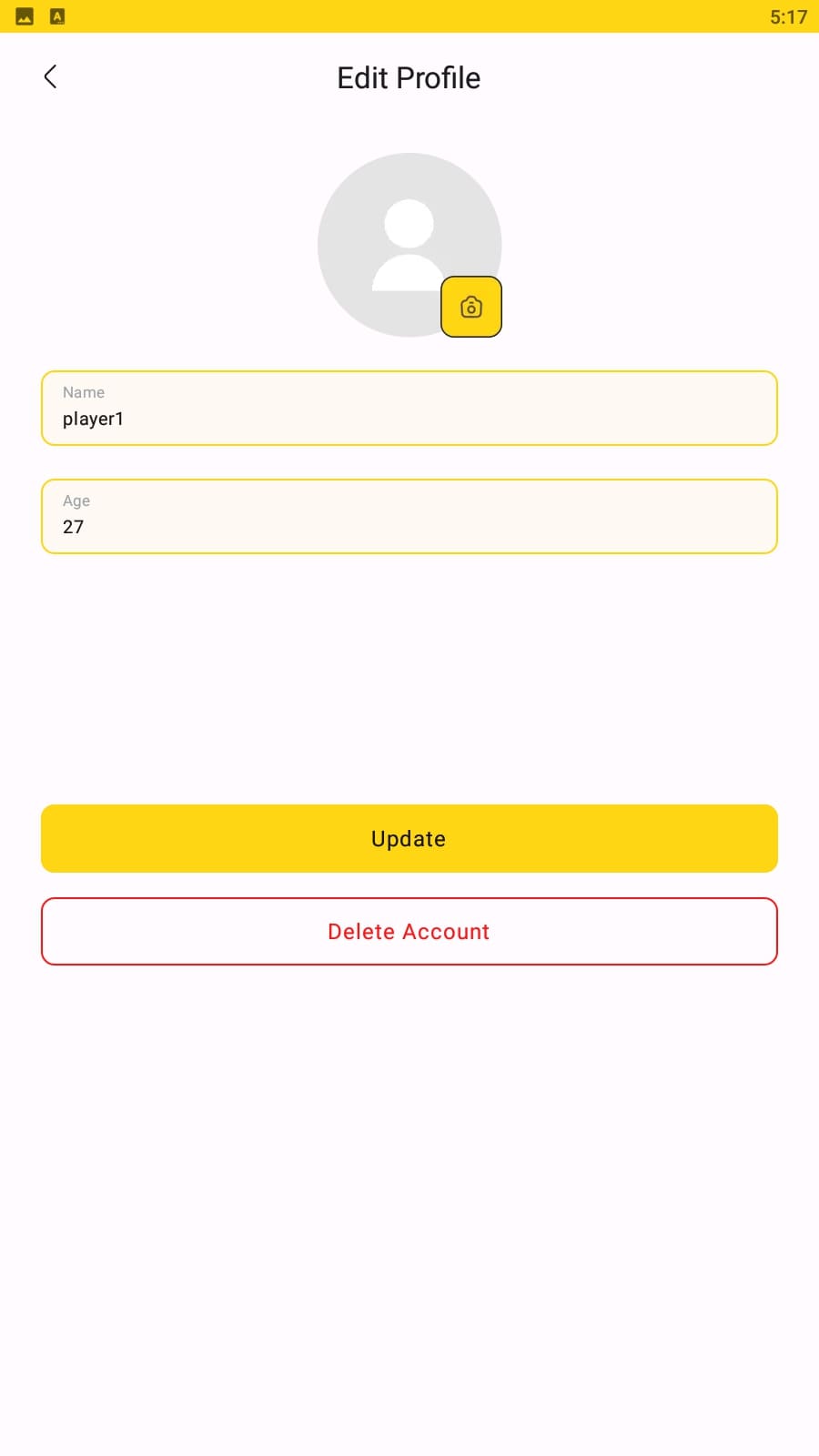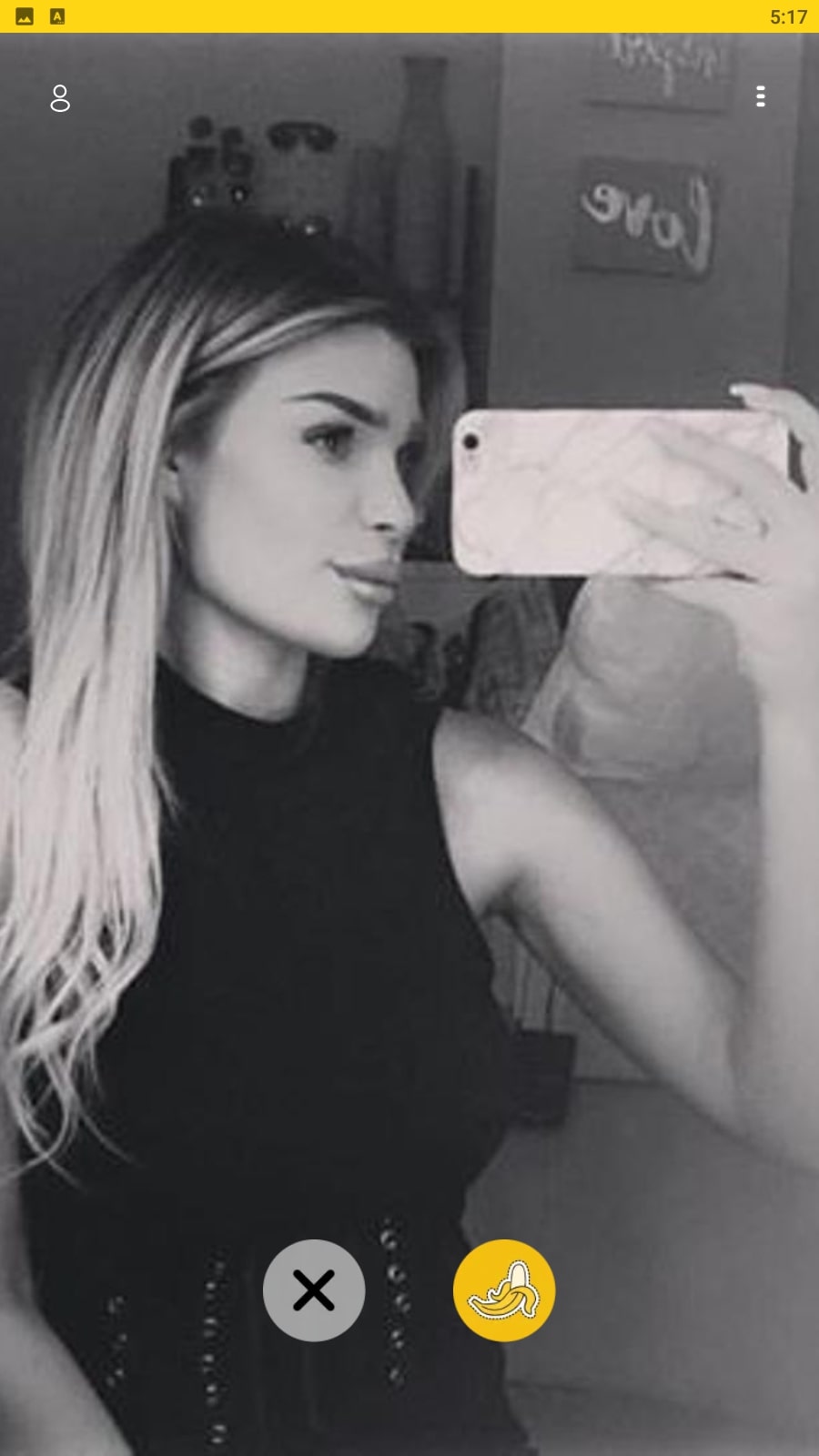 If you have any questions, you can contact the support team, which is available 24 hours a day. Now you can devote your free time to pleasant and easy communication instead of endless searches for effective online platforms.

You may also like: 12 Free Polyamory Dating Apps & Websites
Galachat
Make useful acquaintances regardless of location, religious views, and nationality. Galachat takes online communication to a new level, where the most important thing is the comfort and safety of each member of the community.
To become a full-fledged member of the dating platform, you don't have to buy a subscription. It is enough to pass a small survey, which includes questions about your biography, place of residence, interests, and views.
Once your profile is ready, you can choose any conversation partner and start chatting. Use filters to find a friend by interests or hope for luck and write to the first user in your feed. Specify in the search system the preferred city and country of residence of the future interlocutor.
Mark the approximate age and language. Do not forget about your profession and hobbies. The app is free from prejudice and censure. Profanity and pornographic content are forbidden.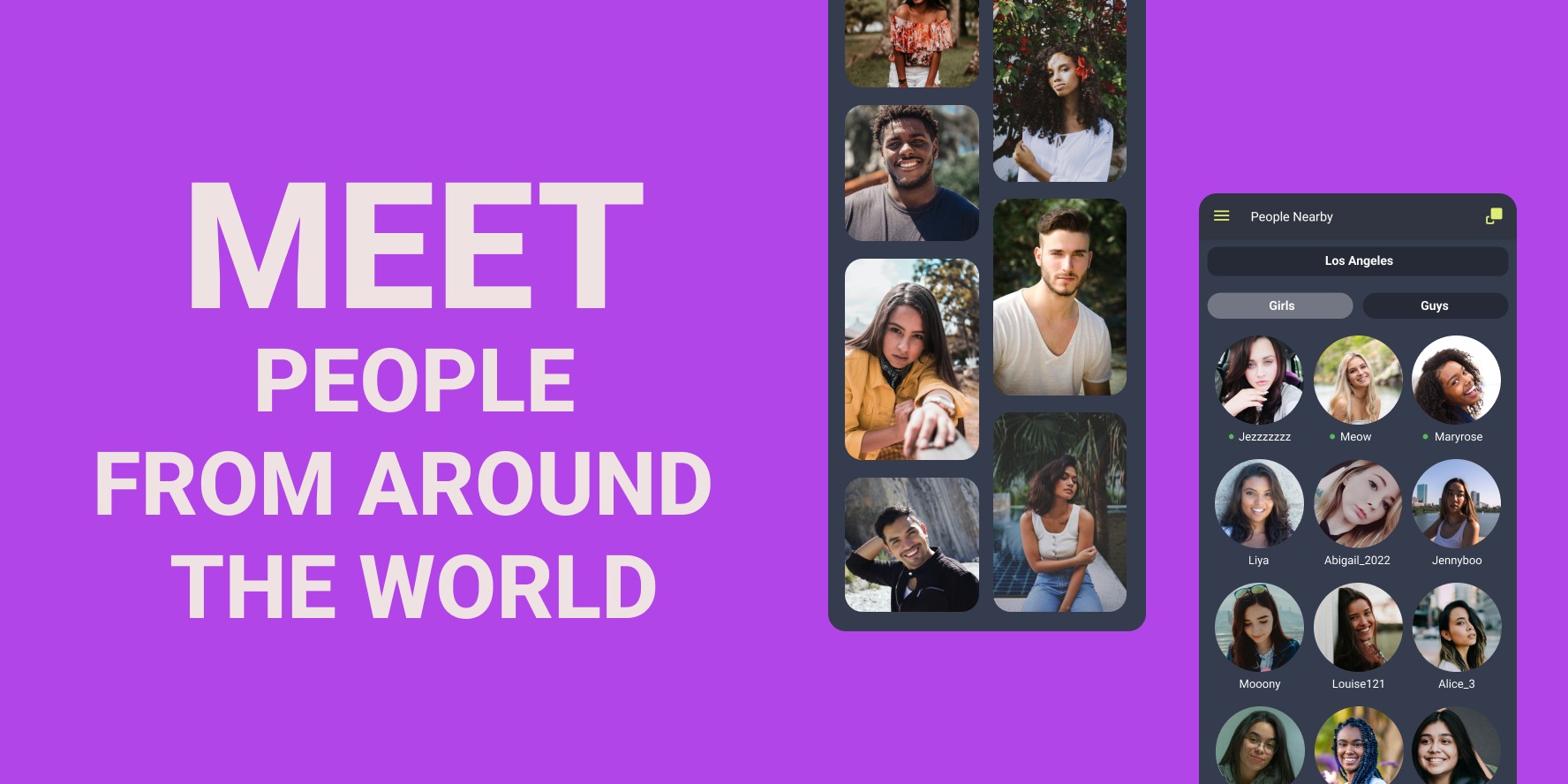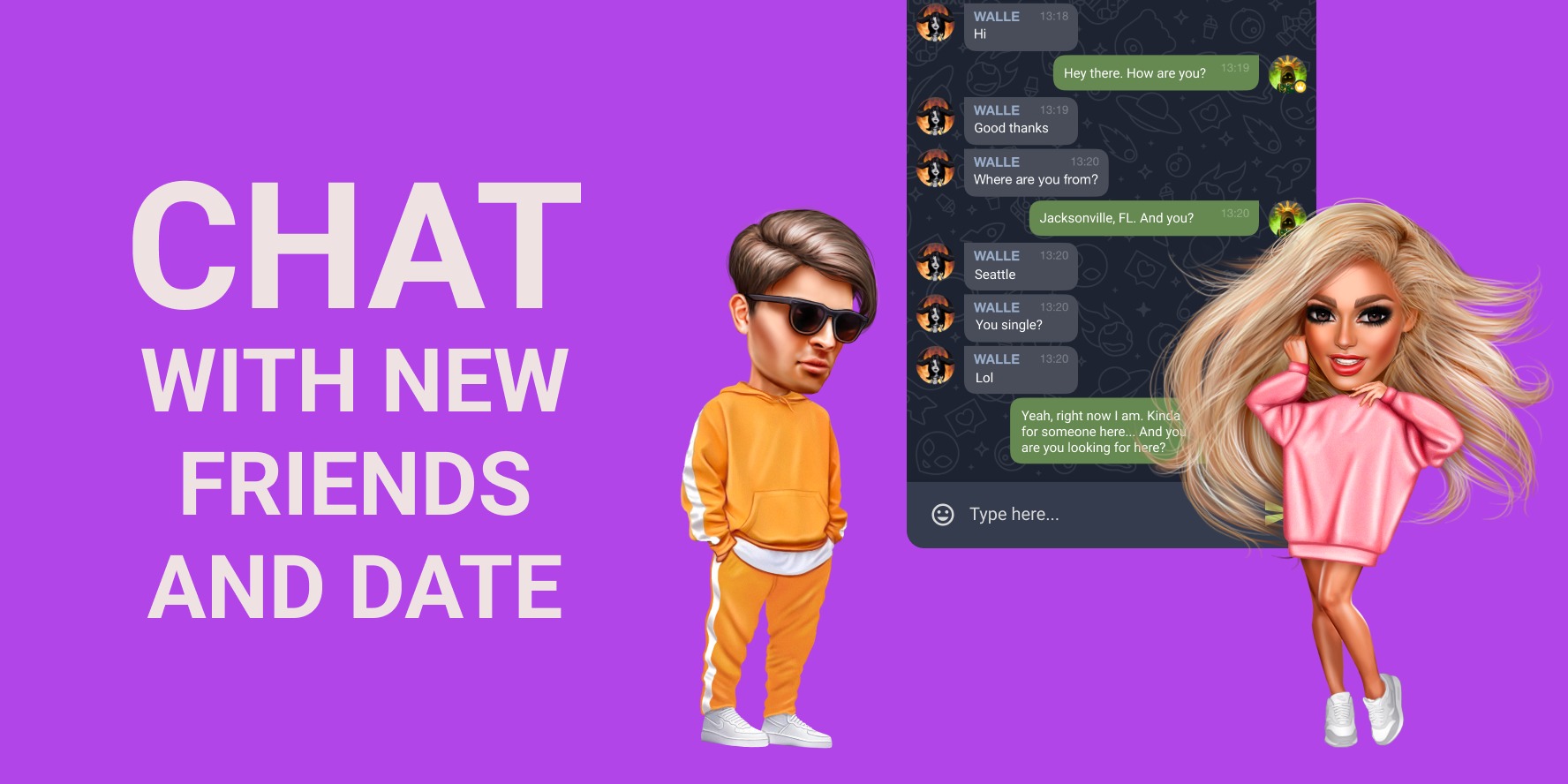 The app takes less than 8 MB and does not require entering personal data. Be vigilant when communicating online with strangers.