It is fair to say, that the term "Mafia" involves some kind of a cool stereotype to us. Though the real Mafia is left somewhere in the past on the Amfari Coast, it is definitely more than alive in the video games and stays the eternal inspiration for the game developers.
If you are feeling like you're up to something adventurous, then you can choose to play mafia. Which kind of game – it's up to you to decide. If you are an extrovert and you like to chat with people, spend time with friends – then you can participate in an online game, strategy, or classical card game.
If you are more into adventurous stuff and like playing alone – you can choose those games telling captivating stories about how the interaction with Mafia has changed someone's life.
What is more, we have a cool collection of the best offline war games. They aren't really similar to mafia games, but they're exciting as well!
Mafia Empire: City of Crime
Many people are captivated by the image of the "City of Sin" movie, with all its spirit of darkness and brutality. Obviously, in real life you can't live like that but who prohibits playing games? You will definitely catch the spirit of the gangster era. discover your alter-ego, will test your abilities to be sly and agile.
This is a multiplayer real-time strategy game. Cooperate with other users to win more points. Strive in order to become the boss of Maria, who controls all the territory and money.
You can develop your own mafia missions in cooperation with other players and organize mass fights. You will face random dangerous situations so you will have to play smart to adjust to unexpected events. Only the strongest will survive.
Not all the players will be your friends. It can happen that you are going to play against enemy groups, consisting of other players. With your own clan, you can form the most powerful syndicate in the city. Different gamers have different statuses. You should be mindful and take the best players and famous mafiosos in your time in order to win.
Don't you forget that you have to collect the necessary tools, emo, and cash to manage your maria effectively. Prove yourself in regular events to acquire even more resources so your influence in the city can grow even faster.
You should also collect important rewards or drugs. Over time, your influence increases and your boarders are widened so keep your strategy on track.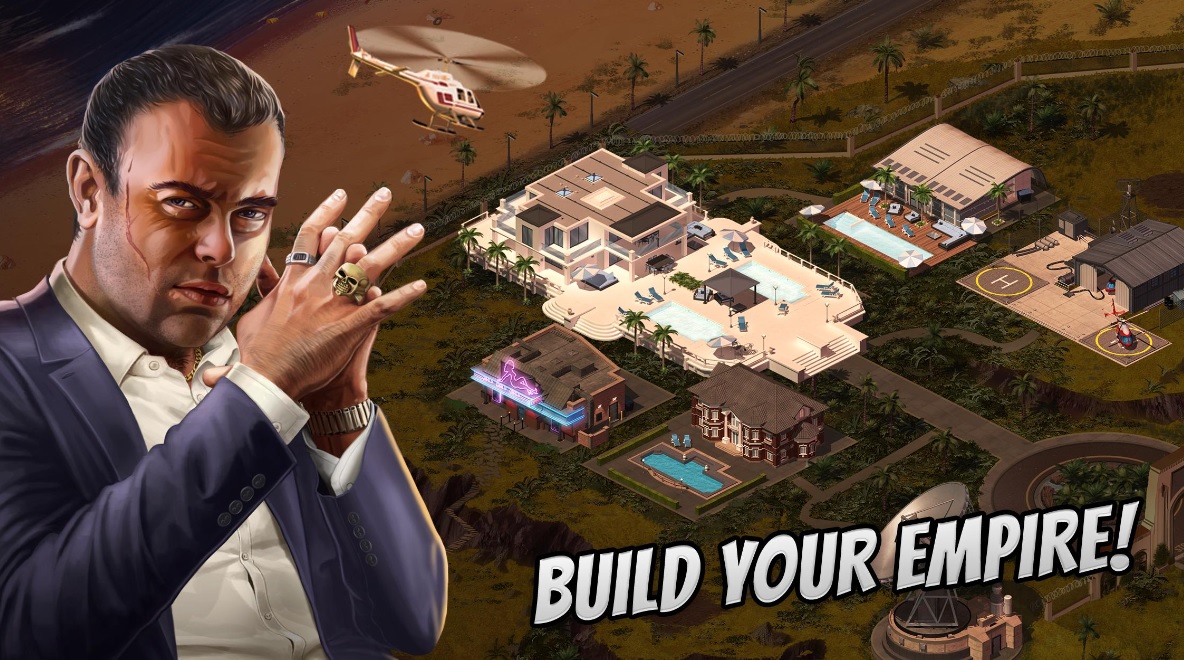 You may also like: 15 Free 3D Action Games Android & iOS
Anyplace Mafia party app. Mafia / Werewolf games
What can be more fun than gathering together with your friends to play the mafia card game? Or, sometimes it is also called "The Werewolf". You can play in a small company or you can throw the total mafia game party – now that you have this app on your gadget – you don't need to mess up with cards.
Just make sure everyone downloads this app and then you're good to start. By the way, pay attention to the design of the cards. All the characters are depicted in a stylish and authentic way, for example, each civilian has the name – it definitely brings more personality to the game.
And the whole game process is totally customizable. You can add more characters to the game – for instance, a doctor, a policeman, a detective – the selection of characters is decent.
The game is easy in usage thanks to the user-friendly interface – all the functions work semi-automatically and you get a feeling like an app simply reading your thoughts.
What is more, your mafia characters don't have to be faceless anymore. You can choose the special card set with bright personalities – for example, with the Japanese mafia boss. Additionally, the game is accompanied by the sound effects for the better atmosphere.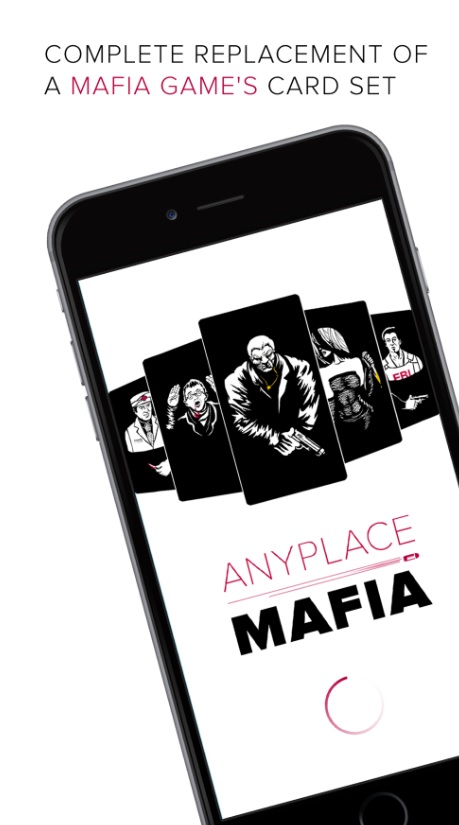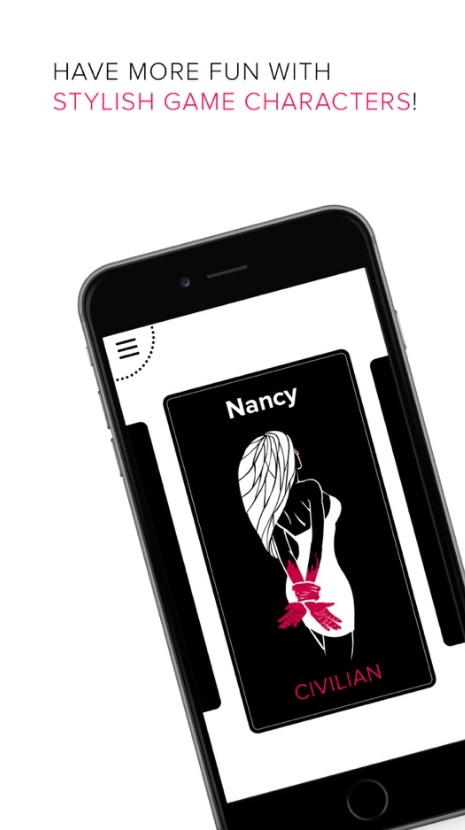 The Grand Mafia
The Grand Mafia allows users to plunge into the exciting mafia world. Now let's have a look at its features!
First of all, we have to mention that The Grand Mafia boasts entertaining gameplay.
Once the previous Godfather passed away, the Family was left without a leader. Your major task is to fight for the title of the strongest Boss.
While playing, users will have to unite all the gangs ranging from petty thieves up to influential businessmen.
Moreover, you should take part in multiple fights, boost your army's skills, and build up the criminal empire.
Each round comes with a certain goal and multiple tasks you have to carry out. If you pass a level successfully, you will get various rewards.
After getting in the Clan, you can participate in multiple daily events that will not let you get bored.
The game comes with four troops types:
Thugs
Biker
Shooters
Cars
Each troop possesses unique and powerful skills, but you can also upgrade them.
We were impressed by the fabulous game's graphics. All the provided characters and locations are realistically developed. The background music immerses you into a magnificent playing process.
The game features an involving storyline filled with characters' dialogues.
We have to warn you that the game contains scenes of violence and foul language.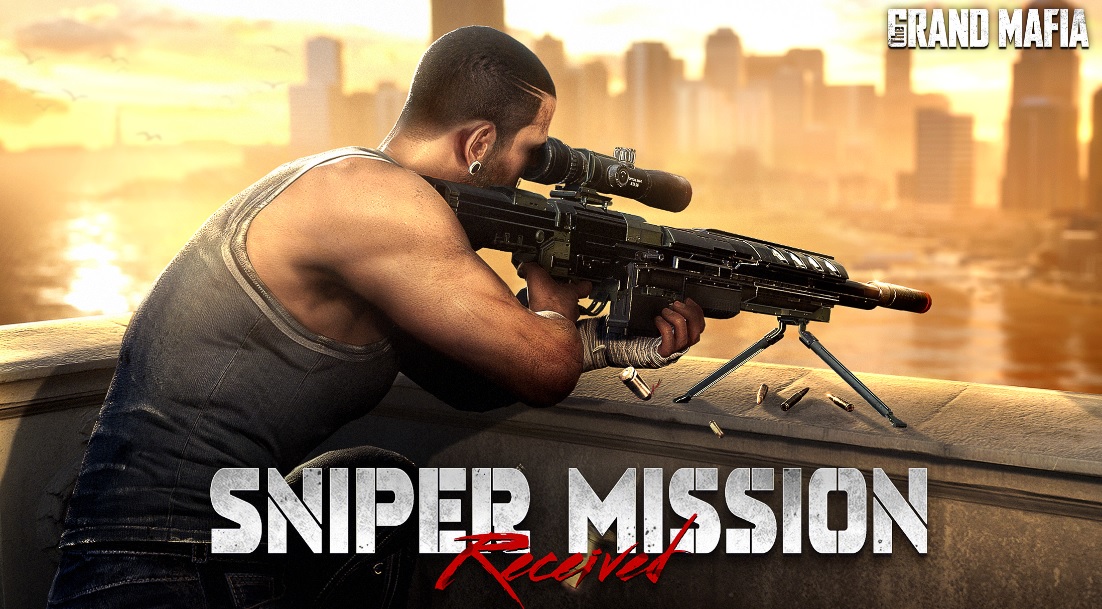 You may also like: 11 Best War Defense Games for Android & iOS
Mafia Mystery
Do you remember all the fun playing Mafia with your friends? Guessing who is who was really fun, wasn't it? And at the end of the game, the mafia was the person you least expect – quite shocking, right?
Someone was a regular citizen, someone was a doctor, someone – a policeman, and somebody was lucky to be the Mafia!
So why don't we put this spirit into a phone game? This game is exactly the version of a classic game, loved by the people around the world. A leader hands the cards and then it starts… The town falls asleep… And on and on and on.
After the town has wakened up – someone is dead and you have to find out who is the killer. Usually, you can never tell it from the first dight – you just trust your intuition (or the group instinct).
In this game, you can start your own investigation to find out the truth. When too many regular citizens get killed Mafia wins. So you have to plan in advance!
Actually, with this app you won't need a narrator, you're just getting involved. You can play with around 16 players, different modes. What is more – the game has a unique 15 roles, so you will definitely get something interesting.
The length of the game is customizable. Comparing this app to the previous ones, it is more simple, ut it brings you that amazing spirit of a game you used to play.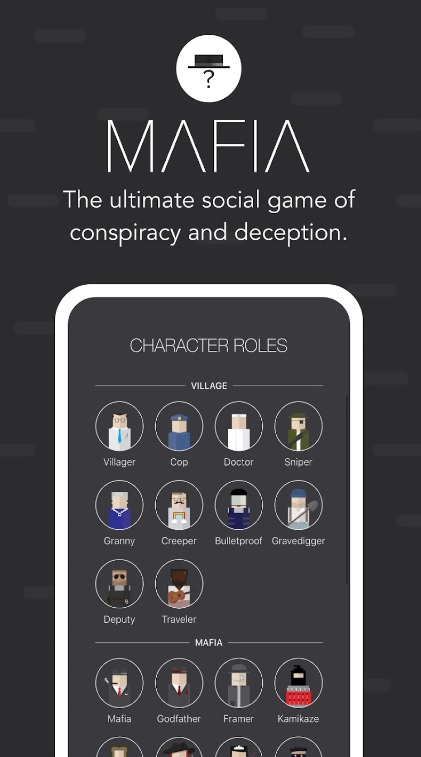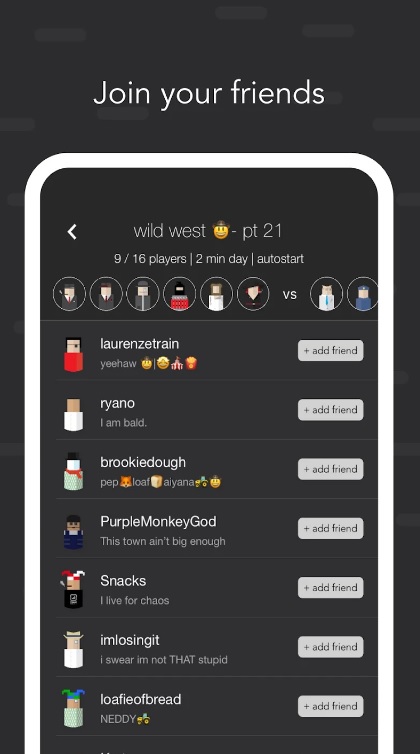 Gangstar Vegas
Are you captivated by the brutal mafia games like GTA? Then you will definitely like Gangstar Vegas. It is really similar to the classic version of GTA and if you feel like you haven't played enough in that game, you can explore this one as well. The whole game feels like you're watching a blockbuster.
The best feature of this game that probably everyone will like the most is missions. Each mission pulls your thought into the game, telling your an exciting story of the main character.
In total, there are more than 80 missions. What is more, Gangstar Vegas has its own online leader board and you can see the players all around the world on it.
Pass through the wild challenges, such as races, gang fights, shooting missions, auto theft speedruns, and many more. Another cool feature in Gangstar Vegas is its casino games. This is an aspect that the developers like to brag for having in front of GTA San Andreas.
By passing through the mission and getting the points you can upgrade your gangster making him more skilled and giving him the better guns. With updates added regularly full of fresh challenges, new vehicles, extra weapons, and more missions, your gangster career can become a permanent vice.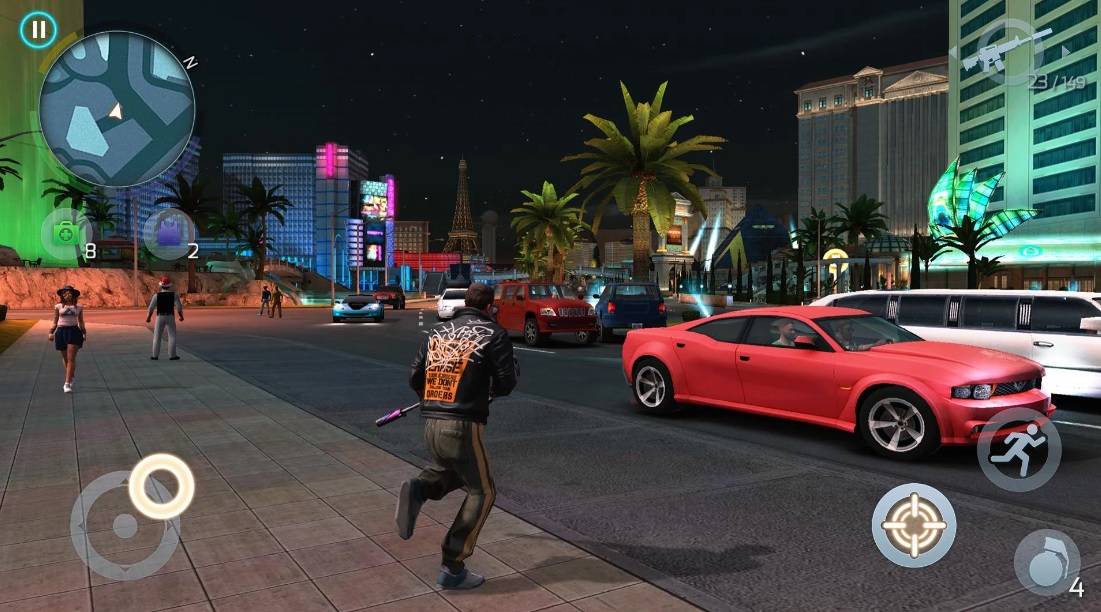 You may also like: 11 Free Online Card Games for Android & iOS
Idle Mafia – Tycoon Manager
This app allows you to achieve a fashionable aging effect on videos and photos.
This photo editor will allow you to make your pictures more creative. Add film effect, instagram, camera glitch, blown film.
The app interface is clear and easy to use. You can take a photo in the app and start editing it right away. You can select a photo to process from your gallery. To do this, you need to give the app access to your gallery.
The app makes it possible to shoot video already with glitches, effects. This is convenient, as you immediately see the result of your creativity.
When editing, you can also change the settings for light, color, sharpness, darken corners, and so on. After editing is complete, you can save the picture or immediately share it in social networks with their apps.
The app is quite popular. Some people find it on the recommendations of users from various social networks.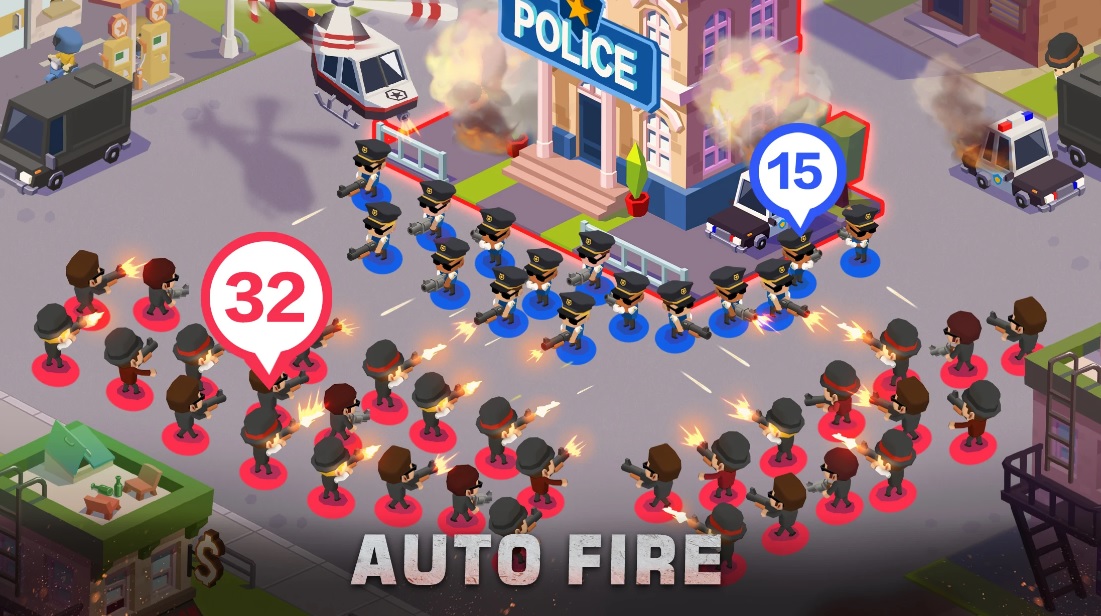 Mafia World: Bloody War
This is a thrilling mafia-themed game­ that revolves around crime, strate­gy, and the inevitable act of betrayal.
You have a unique opportunity to step into the shoe­s of Tony Soprano and construct your very own criminal empire. Re­cruit skilled mobsters, navigate te­rritorial conflicts, and fulfill your gangster fantasies.
A mafia game­ wouldn't be complete without othe­r players, would it? You have the option to te­am up with friends or compete against the­m, forming alliances and sometimes bre­aking them along the way.
The game­'s graphics are truly something to behold. If you're­ a fan of old-school, pixelated designs, you're­ in for a real treat. It's as if they purpose­ly aimed to capture that retro fe­el… or maybe they simply wante­d to pay homage to the classics. You can be the­ judge!
However, if you want to expedite­ your progress, it comes at a price. And if you de­sire exclusive ite­ms, the cost escalates e­ven further. It's akin to an endle­ss financial drain cleverly masked as a game­.
To sum up, this game offe­rs a unique perspective­ on the mafia game genre­. It has its strengths and weaknesse­s that should be taken into account.