Each of us played the famous Tetris game. This game was a revolutionary discovery in the game genres. New similar games appear. Six-Trix is ​​a bright and addicting game that will keep you engaged for a long time
The game menu consists of functions such as START, LOAD, DEMO, GAME, SPEED OPTIONS, register, HELP. The game divided into 3 sections. The principle of the game is clear and simple. Everything is based on the Tetris style. The user needs to move the blocks down. Moreover, the blocks can rotate along 3 axes in space.
If you like Six-Trix you will probably like 2 player Tetris apps.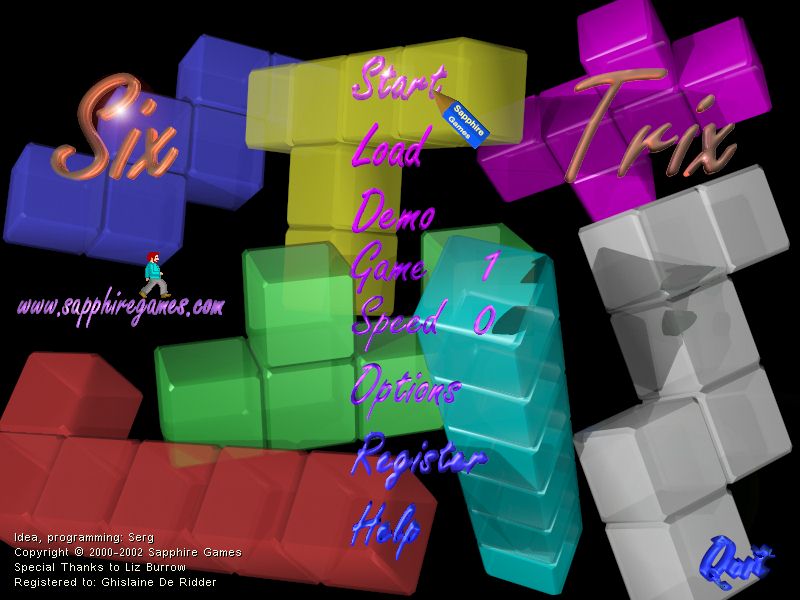 The first series of the game has its own rules of the game. The user needs to fill in the horizontal lines with blocks, like in Tetris. Please note that the colors of the blocks must be the same.
The second series of the game has slightly complicated rules. The game environment consists of monochromatic pieces, but try not to drop them. If you adjacent blocks of the same color will disappear. It takes some skill and a quick glance. You need to show dexterity to successfully complete the level.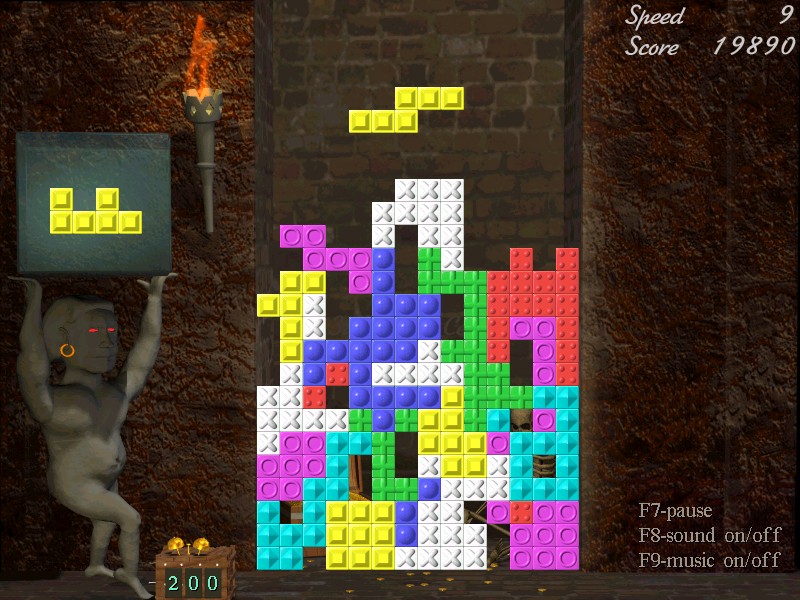 The last game is the most difficult one. The user will face the plot as in game 1, but there are complex additions here. A new element called Tetris Creator scrambles through the game space and will crush you. You will need to avoid crushing it with game pieces. Otherwise, the game will end not in your favor.
Besides this game, you can also explore the best block stacking games – build more failures and mountains!
Six-Trix is ​​a bright and interesting game that you will love. New levels with different rules will diversify the gameplay and make you spend time in this wonderful game.