The era of discs has passed, but many important videos remain on old-worn DVDs. In order not to lose precious memories, we suggest using WonderFox DVD Ripper Pro. The program saves video files from any DVD-Video discs.
Thanks to competent codec settings, the files are small and with a high-quality picture. In the menu that appears when you click on the profile selection button, there are just a lot of different ways to save. For licensed DVD movies and TV shows, it searches for the correct titles. You can add subtitles into the final file, even if they are not in the source (. ass and. srt supported).
More DVD apps for your smartphone can be found here.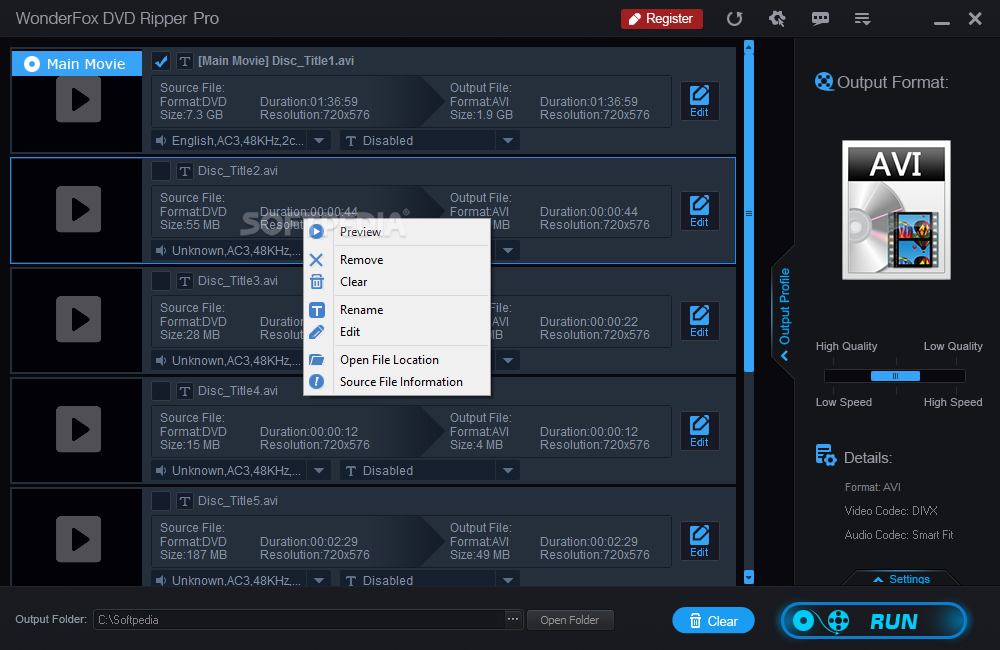 You can rip a DVD with codec settings selected for trouble-free playback on a computer, phones of various brands, tablets, TVs, game consoles, and even projectors. Within each profile, there is a choice between slow conversion with high quality and low quality with fast processing.
DVD Ripper Pro allows you to select a separate audio track. All the buttons for manipulations — selecting an audio track, starting editing, and so on are located in the list of video files. The editor is quite simple. You can crop the video, rotate, mirror, save a separate frame and apply one of several effects. The program itself has low system requirements.
The developers from WonderFox managed to find a balance between convenience and features: they provided a noticeable button for conversion ("RUN") with medium-optimal settings, while not hiding too far the subtle adjustment of the output format parameters.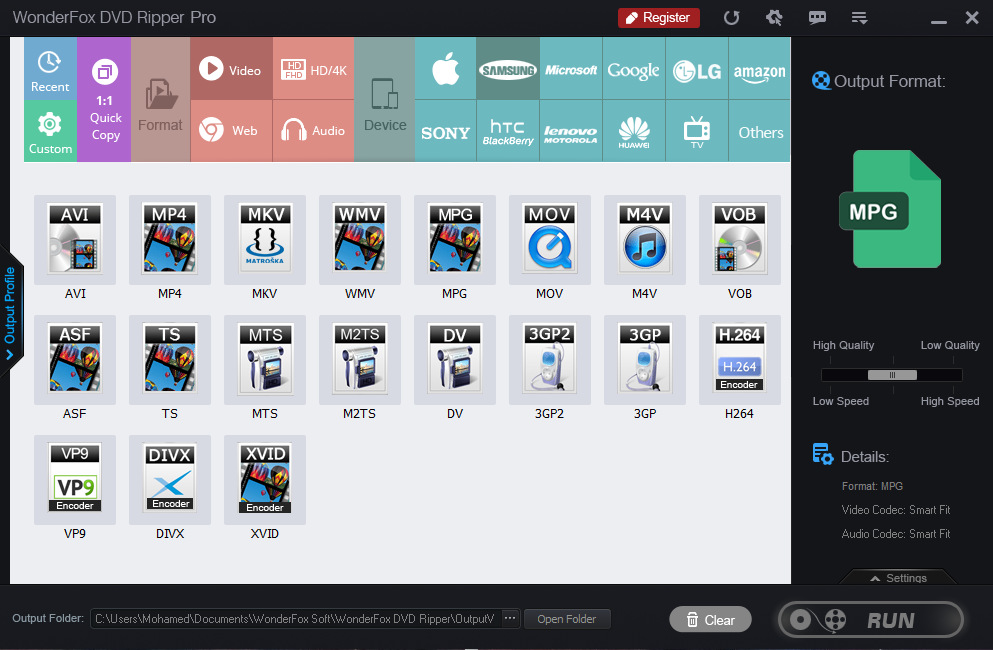 The task of the DVD Ripper is to transfer the material from the disc to the file as it is, with one-to-one quality, by compressing the file. And she does a great job with this. Those who are particularly demanding may not convert anything, but create ISO disk images, or, if additional tracks and other information from the original disk are not needed, save them to MPG without processing in the 1:1 Quick Copy mode.
Though, nowadays less and fewer people use DVDs because it's easier just to connect your smartphone to TV. By the way, if you want to quickly connect your Android device to your TV, you can use these apps for that.
WonderFox DVD Ripper is paid, but inexpensive. It adequately performs the task, working on the most different hardware in terms of performance. The developer is honest with the user, offering to download and try it out for free before buying.