Today slides are used everywhere, which makes slideshow apps practically indispensable. Not only do such apps help to put across ideas in a clear and understandable way, but they also can be a helping hand in creative projects, such as, for example, presenting a set of memorable photos for someone's birthday, anniversary, etc.
Needless to say, that in order to make a slideshow look great, a one needs to use the best software. That is why we decided to make a list of the most innovative and interesting slideshow apps. Choose the one that is suitable for you and improve the quality of your slideshows!
Slideshow Maker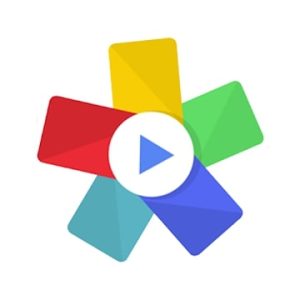 Slideshow Maker is a simple app for making video slideshows using photos. The idea is that you upload pictures from your gallery or from the web, compile them in an appropriate order, add filters, text, stickers and other cool frills to beautify the show, then put music on all of that and, bob's your uncle, the presentation is ready!
This very app cannot boast with the uniqueness or extraordinary features, but it is a reliable tool, using which doesn't require rocket science. Get it now and dote upon your nearest and dearest with pretty slides!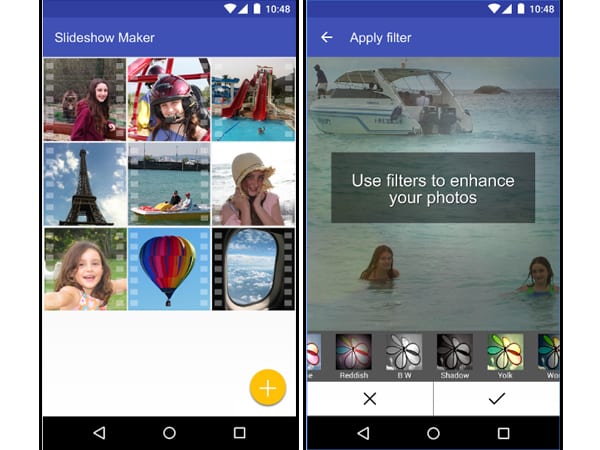 Pixgram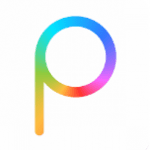 Pixgram is similar to the app above. It is also designed for making video slideshows, but, unlike Slideshow Maker, it allows using not only photos but also videos. By the way, effects and filters can be applied to videos as well.
One of the key features of this app is the access to an online collection of music, so if you don't have a necessary song on your device, you can easily find it without leaving the app. Pixgram is a fantastic finding for those who are fond of shooting videos. It is also quite handy in use, so by downloading it now you will get an opportunity to turn your videos into something really special without too much effort!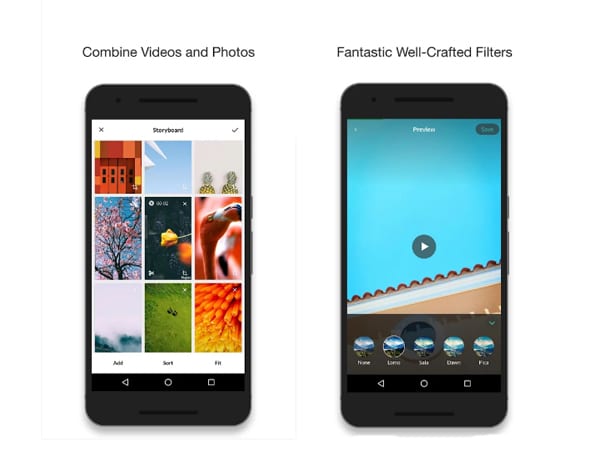 Flipagram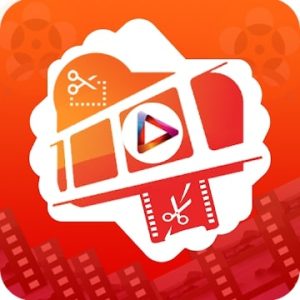 Flipagram is an app for editing videos and creating slideshows. It lets you create clips from your photos, overlay them with music, and post them on social networks. It provides stickers, captions, emoticons, and more.
At the start, the app asks for access to the internal storage of the phone. You can select photos to form a video or slideshow – up to 30 pieces in total. The editor built into the utility allows you to arrange the images in the desired order and create a single clip from them.
You can change and adjust the format of the pictures to the desired size. You can apply various filters, as well as change the background. Use a blur effect when transitioning between frames.
Flipagram has a catalog with emoticons. Choose emojis and place them in the frame. Besides, there are funny stickers and captions. Put text on the image and create subtitles. There are several fonts to choose from.
Another useful feature of the app is the ability to overlay music on the video. You can select an audio track from your phone memory. The speed of the finished video can be adjusted. It is saved in a separate folder. It is possible to instantly share the finished clips on social networks and messengers.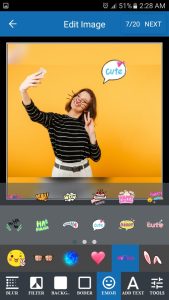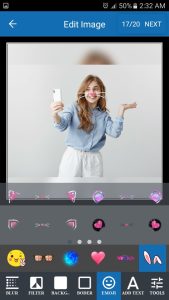 Microsoft PowerPoint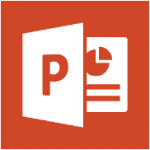 Now we are moving on to the apps that are a little bit more complicated than just merging together a bunch of pictures and music. To be more exact, we are going to review a few presentation apps that can serve for educational or professional purposes. The king of such software is probably PowerPoint.
PowerPoint is renowned for its numerous features. It has a significant advantage, which is a familiar interface. The pleasant thing is that now PowerPoint is not only for PCs but also for smartphones and tablets. If you don't have it already, download this indispensable app right now and start making  and viewing your slides wherever you are!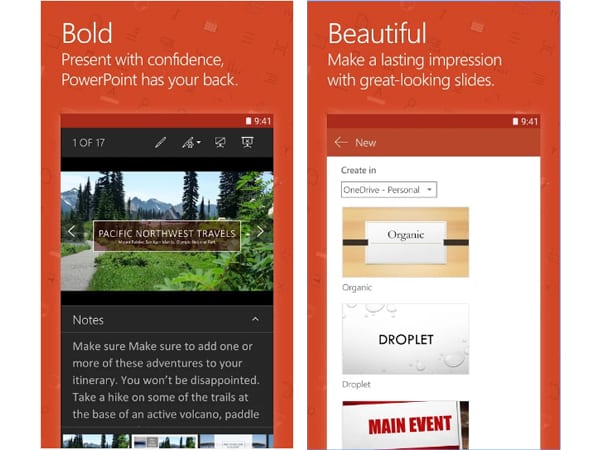 Google Slides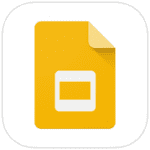 Google Slides is almost no different from PowerPoint. It even allows to open, view and edit presentations that are created in PowerPoint. While editing, a one doesn't have to worry about losing any data – all the modifications made while using the app are automatically saved.
Apart from being simple and familiar, Google Slides has one more significant advantage – it enables several users to work on one presentation at the same time. If you often have to make presentations for your work or for studies, Google Slides is a must-have!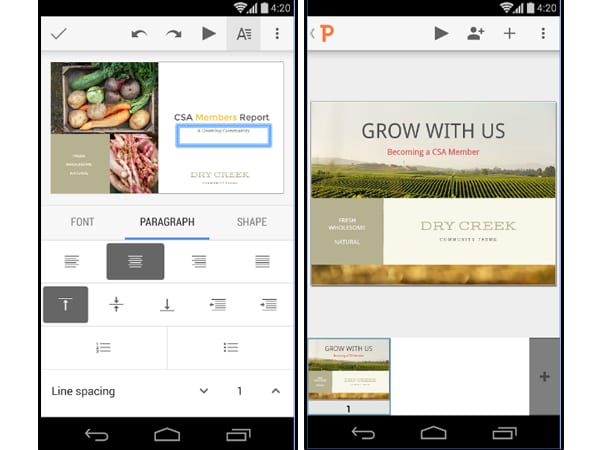 Prezi Viewer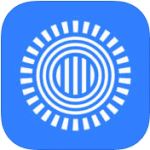 We have already reviewed this revolutionary presentation app in this article. And it is certainly worth mentioning again. The idea of Prezi is to show the whole picture first – like all of the slides at once – and then click on those slides in order to enhance them and reveal their content.
They say that presenting information in such a way is more convenient for our memory because seeing a whole picture on a screen first creates a similar picture in our minds, which makes presented information more ordered and clear. 
Prezi Viewer is for looking through the already created presentations. These presentations can also be shared with friends or colleagues via the app. And you can also view presentations made by other users. So try this new method of presenting and getting information and feel the difference!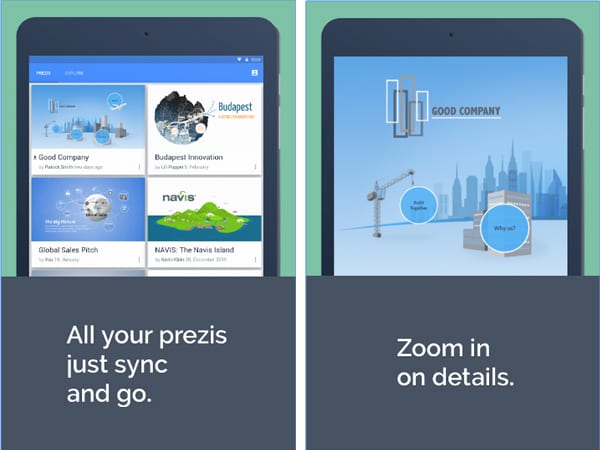 These were the best slideshow and presentation apps for Android. Use your imagination to the full, create outstanding slides and, as usual, be smart in choosing apps!
VivaVideo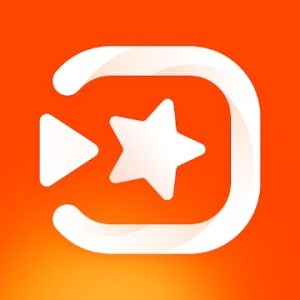 Viva Video has become an extremely popular video editing app over the last couple of years. And even though fee version has a watermark and doesn't allow you to save videos in high resolution, you can still create a cool slideshow with the usage of it or just pay a couple of dollars for a month and get access to the full range of features.
You can upload as many pictures as you want and place them in the chronological order in the editor. Then, you can add some text on it, if you want – the app allows the customization of fonts. If you want, you can also add an audio track or music to the background. Overall, VivaVideo is a cool app to create a lightweight presentation.