Do you miss 90s games? They were so simple but also addictive. It would be amazing to find a game like this now but with a modern twist. Well, we were searching for a long time and found SOL705. It is a point and clicks adventure which helps our nostalgia and brings back the retro memories. Keep reading to get to know more about this fantastic app.
We don't want to spill the beans on the plot so you could check it out for yourself. However, we will give some small hints. It is based in 1974 in Argentina. There are high school kids. There is a UFO. Isn't it something? And it is getting better and really takes your breath away.
The whole game feels more like a movie or, better say a cartoon with a twisted plot! If you think it's not enough when you finish the game you can also explore the best websites to watch cartoons.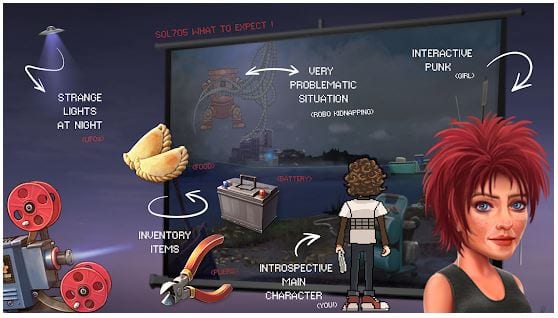 SOL705 is made in kind on 8-bit style but you can see a lot of hard work behind it. Visually it is really stunning with a lot of details that you keep noticing when playing. By the way, it is available on multiple platforms including Windows, Android, iOS, and Linux. Anyone can enjoy it.
What is more, SOL705 is remarkable for its dark and mysterious atmosphere. By the way, do you like the horror games? If so, you simply must check out this list.
Returning to the graphics, the background is perfect as well. Something between art and photography, it really brings the atmosphere to the game. Although the characters are two-dimensional, they can communicate with each other. The developer hired professional actors for the voice-overs to make it more realistic.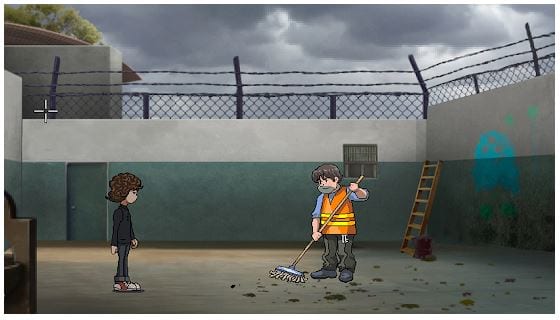 And the indie soundtrack is just out of this world, also created especially for this game. The original language of the game is English but it has subtitles in other languages too.  We have already mentioned that it is a point and click game, so all you have to do is to carefully observe the place, interact with other characters, pick up objects, and use them.
And together with some mystery solving and really funny conversations, it is a one-off. The technical support doesn't miss any inquiry and answers each and every question in a very polite manner. The developer sincerely wants you to properly enjoy the game and its amazing features.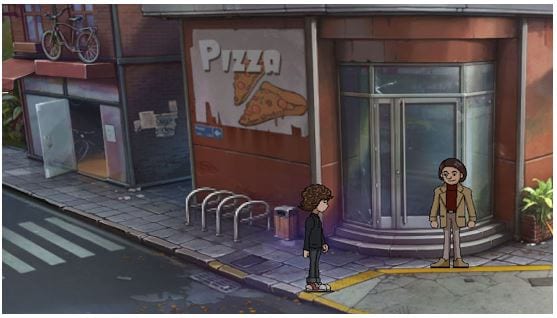 This game slightly reminds of Huniepop – a love story anime game. If you like cartoon games, you can check out the best apps like Huniepop.
We haven't played a game like SOL705 before. Carefully designed details, an interesting plot, and hilarious dialogues make this app a must-have. We will not keep you any longer, for sure you are itching to try it. Have fun!