At first glance, it seems that the game "EuroCoins" is very simple and it is impossible to lose in it, but it's quite tricky. To win the challenge given by the developers, you need to think through the moves ahead. This game is perfect if you want to improve your strategic and mathematical thinking.
You may also like: 7 Best Asset Management Apps in 2022 (Android & iOS)
As soon as you enter the app, a welcome window and explanations of the rules of the game are immediately displayed. It is explained to the players that each coin can move in 6 different directions; two identical nominations of the coin merge to form one coin with the next value.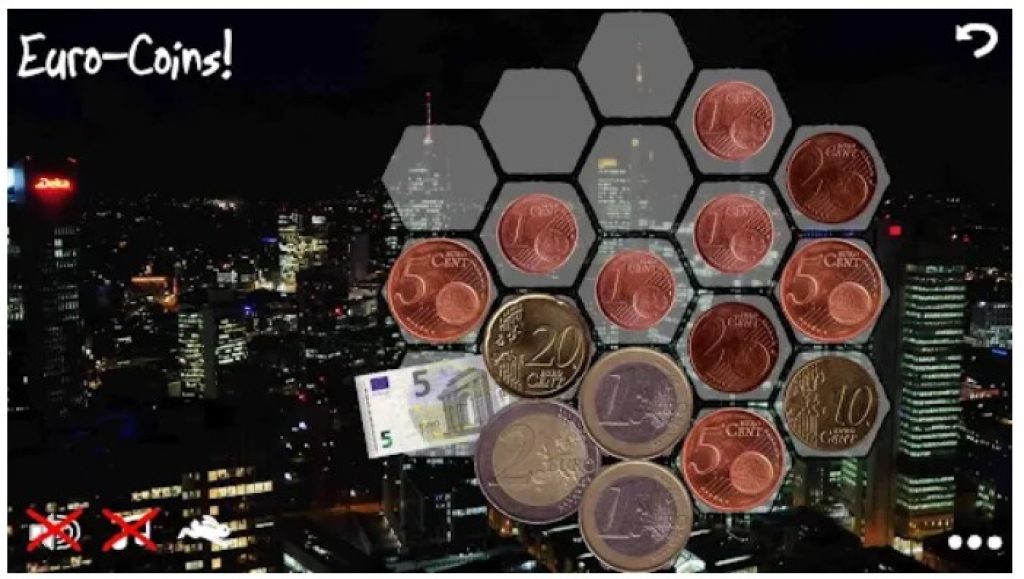 The field consists of 19 cells. When you make a move in either direction, the identical coins will automatically merge and form a new coin or banknote with the nest value until the same denomination is on the way.
When opening a new value, it automatically transfers to the desk of awards and after a couple of seconds back to the playing board.
You may also like: 11 Free Call Forwarding Apps for Business (Android & iOS)
In case there are no possible moves left it is the end of the game, nevertheless the creators give the following options: the first one is to restart the game from the beginning; the second one is to continue the previous game by "Undo" some moves.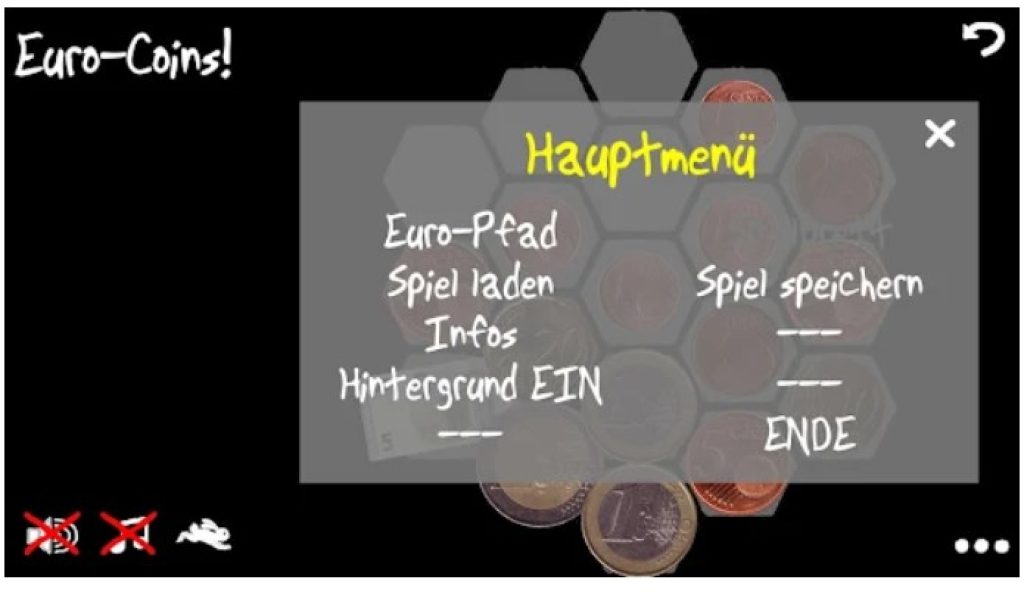 The cool fact about the button "Undo" is that it is available all the time since the player started and it is located in the top right corner.
On the left top corner, the name of the game takes place and below it, there is some data. You can see during the game your current score, the sum of all coins or banknotes you have on your playing board, the total number of moves, and ct per Move.
The coolest thing about the game is the menu button on the right bottom where players can find needed information, can switch between the playing board and the desk of achieved money values.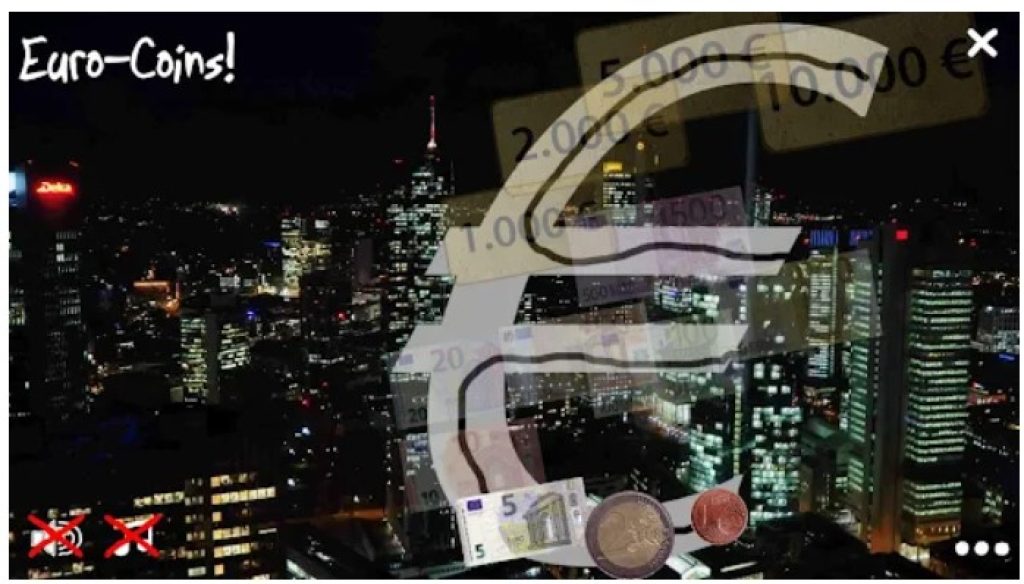 If the background music is distracting you, it is possible to turn it off. On the left bottom, there are three buttons: sound when coins are moving, music, and the "fast mode".
The developers are daring players to reach the banknote of 100 euros, which is very challenging. It gives you a certain spice while paying "EuroCoins".
You may also like: 11 Best Business Card Scanner Apps for Android & iOS
Overall, Euro-Coins is a small game for all the financial and monopoly game lovers out there. This is another example of how you can actually upgrade your analytical skills while having a good time.