Sports video analysis is dedicated to complete, accurate and advanced scanning of a sportsmen`s performances during the training. Recording a sports video and then playing it back to check it in details can enhance and facilitate coaching and self-training. For example, a slow-motion function can help to see movements that led to the wrong pitches and swings in a game of golf.
Of course, the software market offers a lot of specialized programs for professional sportsmen and their coaches. But besides them, we can find a few of their mobile versions. For your attention below the list of best sports video analysis apps for iOS and Android. They support tablets and smartphones and will play a beneficial role for coaches and athletes.
myDartfish Express
If you try to search for a sports video analyzing application myDartfish will be among the most popular and most trusted solutions used by many couches. It has proven its efficiency over time. Many professional trainers found it very useful and effective in tactic and performance analysis.
myDartfish software is available in different versions. There are free apps and premium apps with a one-time payment or monthly fees for options like integration with Cloud services to download and send video analysis. The story of the myDartfish performances lasts since the 1999 year and the developers have created a lot of different software for professionals and amateurs.
Activities you can perform via the app:
The main feature of the app is to monitor sports activity that was captured and add corrections to the video itself.  For this, you can import videos from your phone video gallery or any other application.
Advanced video tools let you analyze video image by image in a slow-motion mode. Numerous tools such as drawing, tags, animated arrows, angle measurements will help in analyzing.
After making the important and necessary corrections save the video, create a backup and share it with friends via Facebook or e-mail.
The app is convenient for all kinds of sport: tennis, golf, swimming, rugby, volleyball, ski. The free version of this app is available for just two weeks trial period.
You can also check: 17 Best Sports Streaming Apps for Android & iOS
CoachCam
Coach Cam has a broad spectrum of features similarly apps for video analysis. The user is required to upload any video file from a device or record directly through the app. This is the first main step. Then you are free to add lines, spots, arrows of different colors to highlight mistakes or right steps of athletes. Don't forget to add text with important remarks. The text will make you video analysis more informative.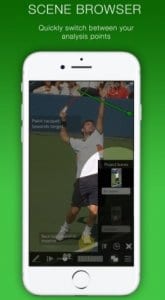 All mentioned above features are available in a free version of the app. Though to get more benefit from this software and improve your analysis to a high level you better to subscribe to the premium version. It will cost you 5.99$ per month with a discount if to take a package starting from a 3-month subscription.
Subscription will be the right choice for professional coaches as it will open them unlimited shares options for ready video analysis.
Coach's Eye
Coach's Eye is leading the field of analyzing apps for sports activities. If you are couch you can record your players' performance on video, make an in-app analysis during the process or after the whole training session. Thereby to show them how to improve and train better. You will find all the necessary modern tools that help you to check the video frame by frame, add tags, draw lines, and other indicators, to measure angles.
A free version is available to download for both platform Android and ios and will provide you:
Ability to record from any device;
Slow-motion effect will help to analyze better and more meticulous;
A few tools are available;
2 Gb of storage space available.
The premium package, first of all, will rid you of advertisements. Furthermore, 150 Gb of storage space will be available for your usage. All sharing and saving functions will be available in HD format. Needless to say that extra premium and powerful tools will be also opened.
CoachNow
CoachNow is yet another powerful and popular apps for coaches, trainers, and other sports mentors. If you are one of them and you need to improve your own and your athletes' performances the CoachNow will replace any software you have used till now.
Coach now is more than a video analysis application. Its a team community app where all will stay tuned together, seeing each other performances, sharing thoughts, texting each other. So, its a professional integrated software for your device that can replace many other apps.
App`s main features:
Teamwork and communication through the app. You will gather all your team members into one app sending notifications and staying in touch with them at any place in the world. You are able to invite all members, their parents, their coaches sending them a link. More than one team can be created.
Analise and share video with up to 5 members for free through the app. You can add a voice message to the video.
Coach library. The place where you can save all your videos. photos, messages templates, blank documents are now in one app.
Some of the mentioned above functions are available only in CoachNow + subscription that is available for 39$ per month.
Hudl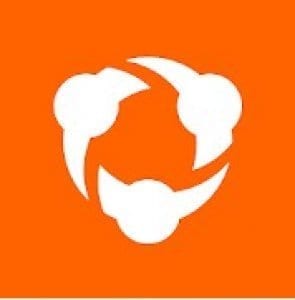 Hudl is one of the most efficient apps among coaches and their athletes especially for teamwork games as football or basketball. It's available for iOS and Android. A free version is very limited and all of the coaches get a premium subscription to use all available tools and features.
Upload a video or record from the app;
Use tools to add comments on videos describing mistakes your players have done;
Check stats that was automatically calculated, see all numbers and charts;
To use the app need to register on hudl.com Give login info for your athletes to join your team in the app and get access to all videos and comments.
After registration and logging in a personal profile will be generated giving a chance even to add the main picture. There you can save all your videos, all messages will be stored there too. So you will have easy access to all your data. All kinds of devices either tablets or smartphones is supported.
iClooPlayer
iClooPlayer is an app that allows us to playback any video for detailed analysis. Slow-motion and frame by frame playback forward and backward are very useful functions for those whose work can be improved by this video editor. With this in mind, coaches of all kinds, athletes, choreographers, and golf players will evaluate this app with a high rate.
Besides, you can draw lines of different colors modifying the thickness of the line and add angle measurements for better analysis.
In this app, you can zoom in the video for better details and analysis.
This app stays on one line with other apps used for video analysis of sports events and training of athletes but it also can be used by medical workers especially to analyze surgical operations.
The app is free with in-app purchases.
CMV Pro
CMV Pro is an advanced video analysis app for better coaching. It's available only for iOS devices for 9.99$. It has a bunch of function and let you freeze, rotate video, draw lines over it and measure angles. It has been claimed that all functions and tools of the app are easy to learn for anyone. The design and interface are user-friendly, descriptions are comprehending.
Features:
Professional advanced tools: lines, arrows, angles, stopwatch,
All video is available in HD quality. ( the quality and functionality of the app directly depend on the model of your iPhone. Thereby,iPhone4 and 5 will have limited abilities)
Record video through the app and get an immediate analysis.
The app was found very useful by golf, tennis players and other athletes. Also, it will be convenient for dancers and photographers. And of course CMV Pro is an irreplaceable tool for coaches and instructors.
PowerChalk
PowerChalk is a service that uses slow-motion feature to analyze video employed mostly for sport video studying. It's used mostly for remote coaching and athletes training. Though can be used directly on training to show to a sportsman his recent mistakes. The app is more convenient for baseball, gold and football coaching.  The app is available only for iOS devices by far.
The main feature of PowerChalk is Telestrator that allows selecting 10 seconds segments of a video for total analysis.
The Power Chalk app will let you :
To play video in slow motion and in reverse.
To freeze scenes.
To markup and voiceover videos.
The app doesn't support drawing, angle measurements as other advanced apps in this category. But its fully free app and doesn't require a monthly subscription.
You can also check: 13 Best Health Coach Apps for Android & iOS