Do you often suffer from stress or anxiety? That is why we have to recommend you to try the perfect tool – UpNow Hypnosis app. Let's get a glimpse at why this app is so special.
When you open the app, there is a quick and easy registration procedure. After creating an account, you can get straight to the subject. On the homepage, you can choose a preferable topic – give up bad habits, lose weight, tackle sleep problems, and others.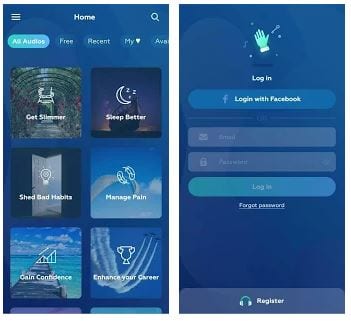 UpNow Hypnosis app provides a wide range of audio files that help you to get rid of irritation, worries, and even sleep issues. One of the biggest advantages of this app is the fact that there is no need for a regular Internet connection. The app can work offline, so you can listen to your sessions anytime and anywhere.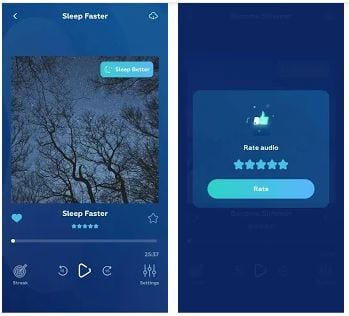 Moving on, UpNow Hypnosis provides a calendar integration that allows you to set reminders. So, you will not forget about listening to your sessions! In addition to it, the app allows you to monitor your session history. With a help of streaks count, you can keep track of your progress. Plus, you can make a list of your favorite sessions.
What is more, UpNow Hypnosis app enables you to customize parameters. You can set the volume of the background music as you wish. The app features a well-developed intuitive design that makes its interface convenient to manage. So, you will not have to face any difficulties while using the app.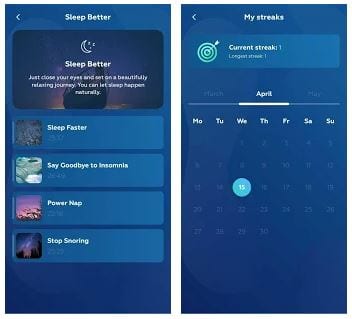 UpNow Hypnosis app comes with free access. We have to admit that nowadays it is not an easy task to find such a multifunctional app that would not ask for a constant fee.
Overall, this app is full of excellent functions. This is a must-have app for everyone, who wants to live a happy and enjoyable life. Hurry up to download this app, we believe you will not regret it!