Documents is an application that is used to edit text documents, spreadsheets, and presentations. The PDF files will also be available for viewing.

You may also like: 13 Best Document Editing Apps for Android & iOS
The developers made the Documents app being able to have some office applications right on your phone. This makes it easy to create or edit the needed files quickly and when you are without a computer.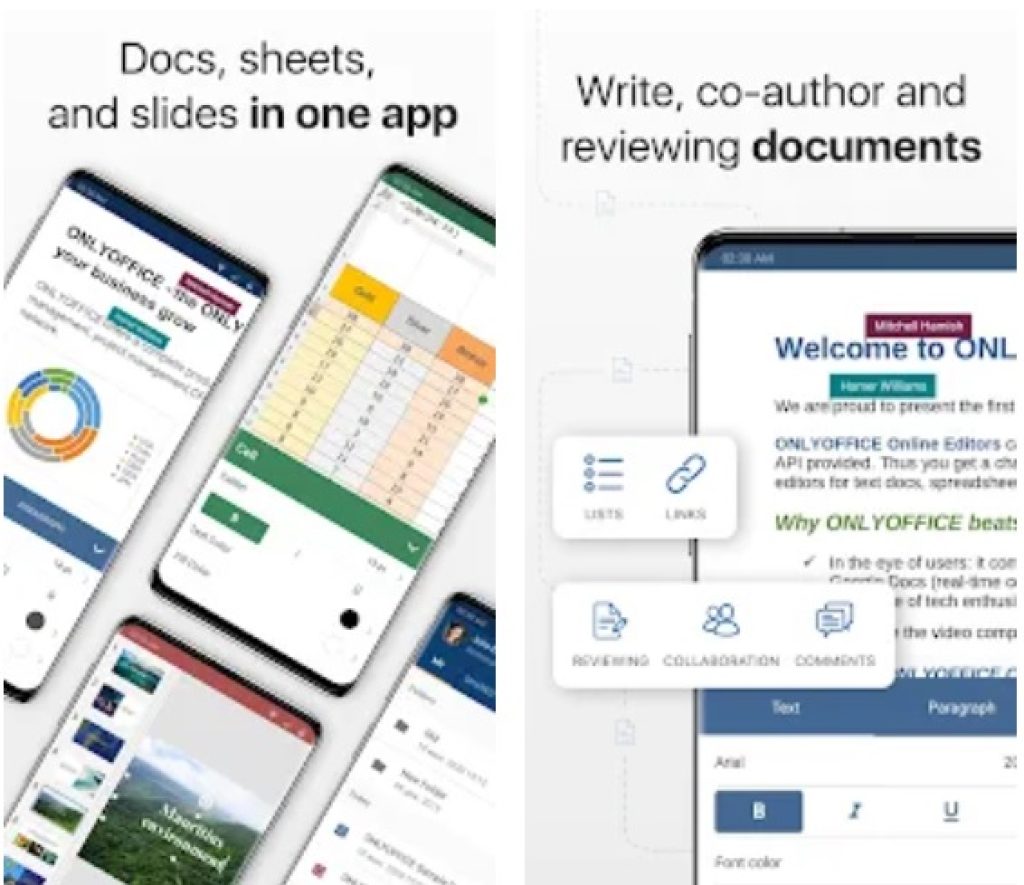 With the application, you will be able to make use of multiple text processing instruments, such as page, paragraph, table, text formatting, auto shares, and many other enjoyable functions.
In addition, it will be possible to use a huge amount of features, used to manage your spreadsheet data. For example, it will be available for you to work with rows and columns, cell the parameters adjustment, or use more than 450 formulas.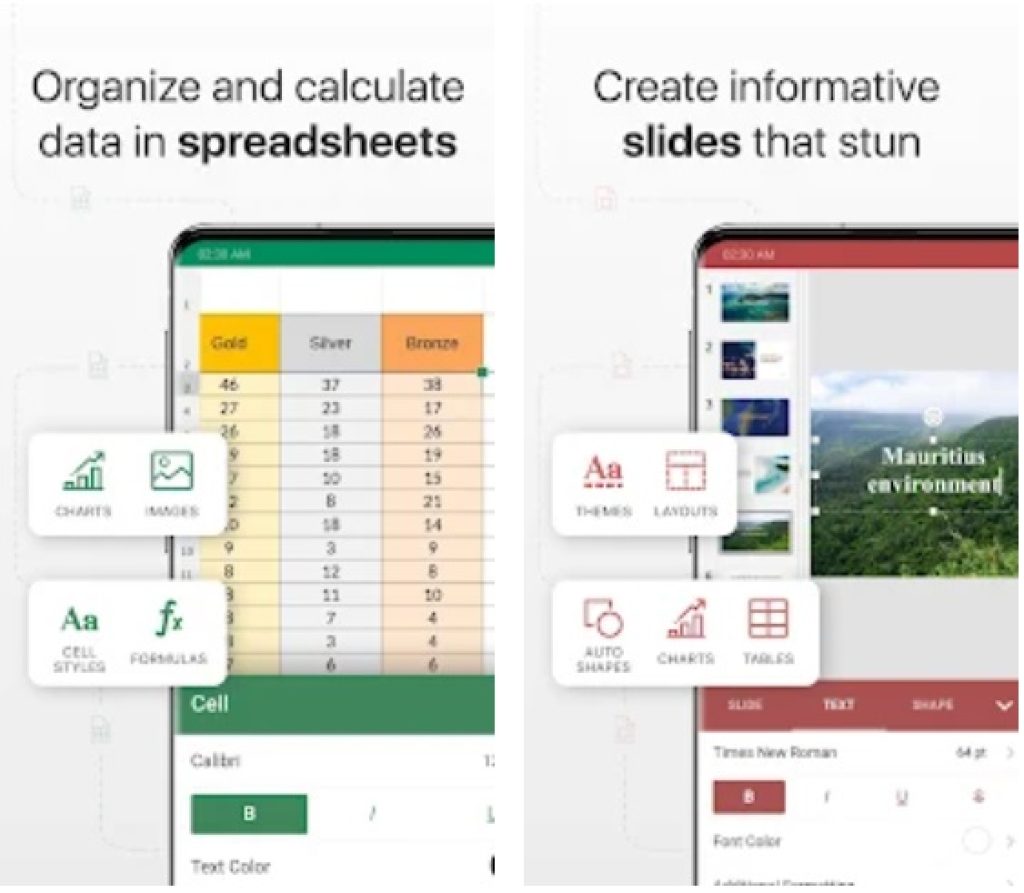 With the Documents application, you can edit the documents together with your team at the same time. It is possible while using Onlyoffice cloud.

You may also like: 11 Best Handwriting To Text Apps for Android & iOS
While using an application, you can manage documents and manage them offline; log into the system and have access to such instances as Nextcloud, ownCloud, Box. It is possible to import files from applications like iTunes, Files, and others.
When you first enter the Documents, you will see a screen with four tabs on the bottom. They are On iPhone, ONLYOFFICE, Clouds, and Settings. Under the Documents tab, you will be able to see your files. An enjoyable feature is the full name of your work, so you will always know which file is what and which office system it is representing.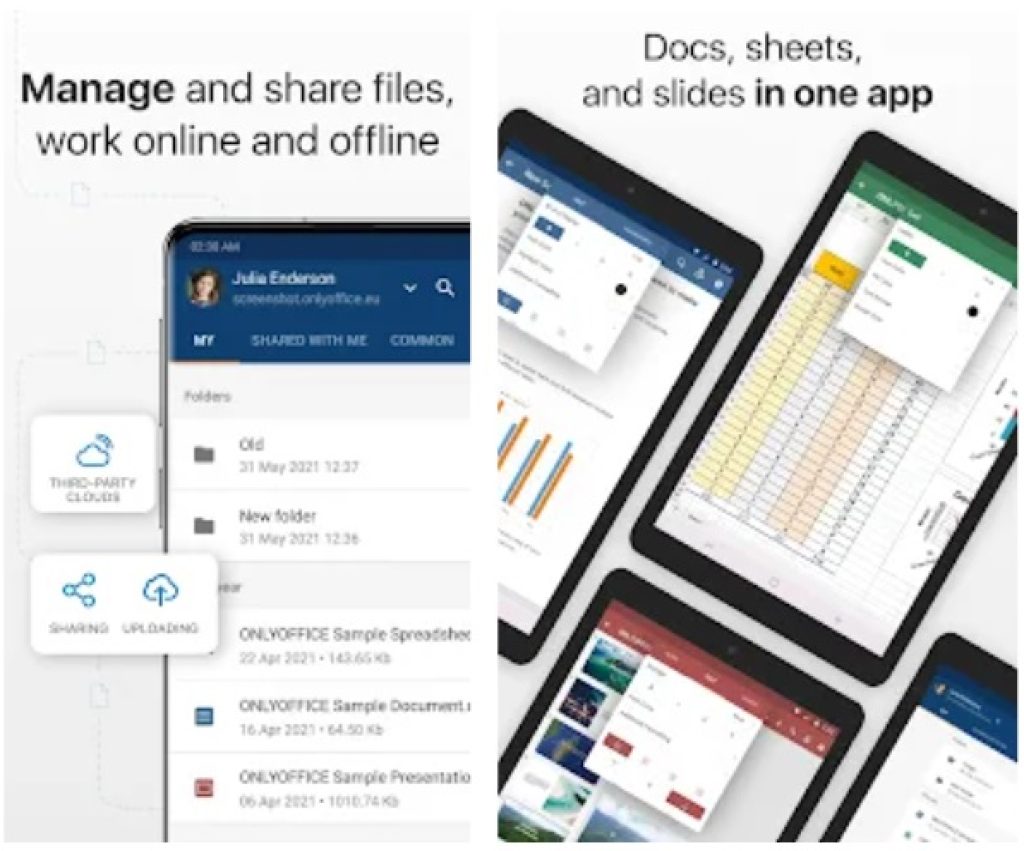 To access ONLYOFFICE, you will need to connect to the cloud.
The Clouds will show your connected clouds. Simple in use and understanding.
In Settings, it is possible to create a password lock, to see and clear cache, and change some other manageable features.

You may also like: 11 Best document scanner apps for Android