Vampires have been a popular topic for a long time, with many movies, TV series, stories, and games devoted to them. All this content is gaining enormous popularity due to the fact that with it you can plunge into another fictional world in which you meet unusual creatures.
Games allow you to do this as realistically as possible because everything in them depends on your actions. Because of this, there is a high demand for such games for mobile platforms.
If you opened this review, then you are also interested in this topic. So, we advise you to choose the greatest option for yourself among these best vampire games for Android.
For all of those who want to dive into a new virtual life, we recommend trying these best interactive story games.
Man or Vampire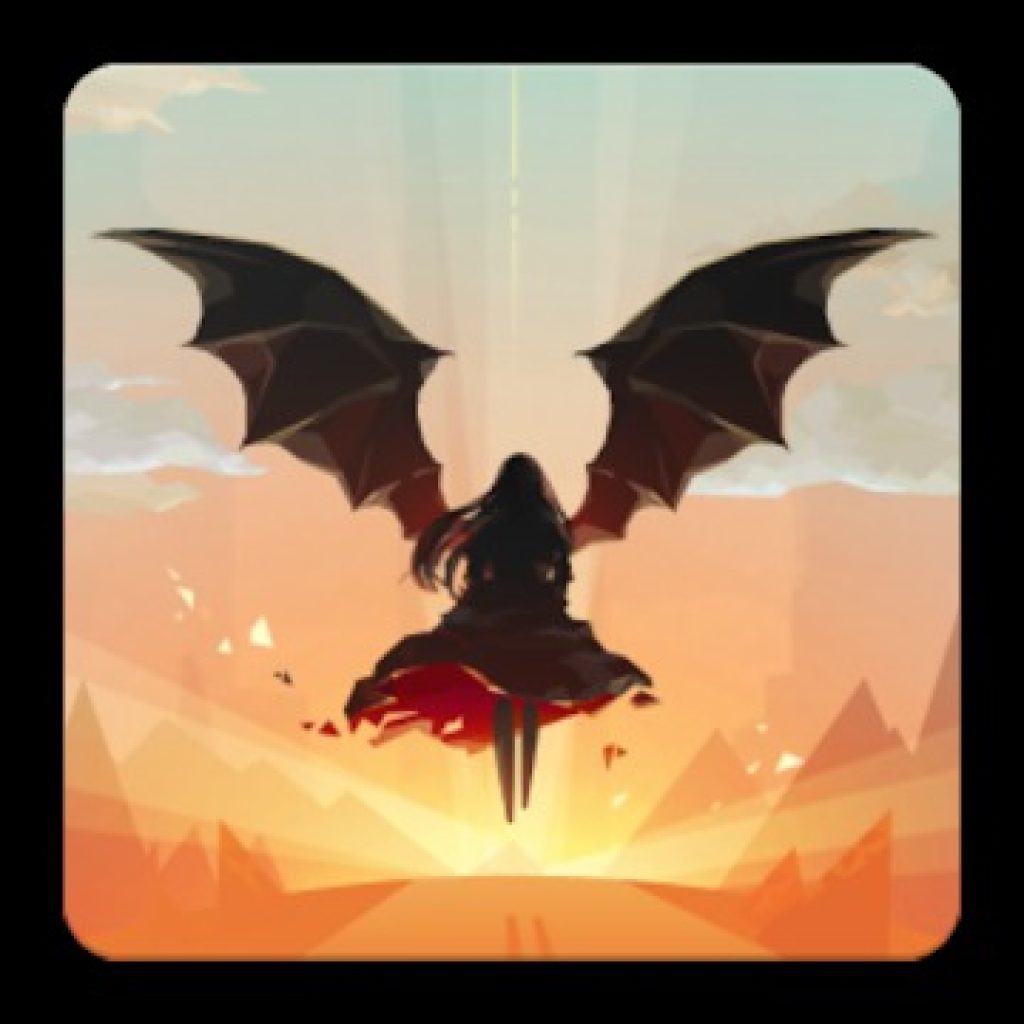 Man or Vampire is an app for playing crisis confrontation. Do you like this kind of game? Then download Man or Vampire, it will not leave you indifferent. Try to become a king in this virtual world.
The game has a lot of awesome features. Devise a strategy to take on your opponents. Battle modes will change depending on the terrain and other parameters.
It is crucial to know the abilities and strength of the enemies, as it plays a big role in battles. You will be able to walk through caves underground. Be careful with the main boss, who can suddenly appear on your path.
Moreover, recruit a large team of companions who will go with you and help you in battles. Choose different creatures according to their characteristics and go on a journey with them. Besides, follow the development of the main character of the game.
The main character Man or Vampire is a regular human and a vampire. You need to pump up your hero and teach him new skills.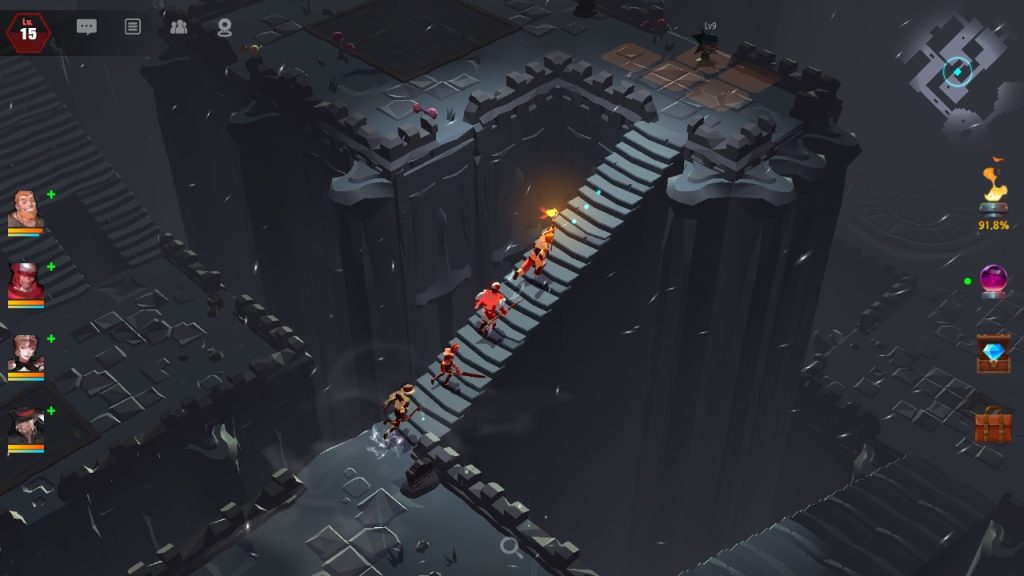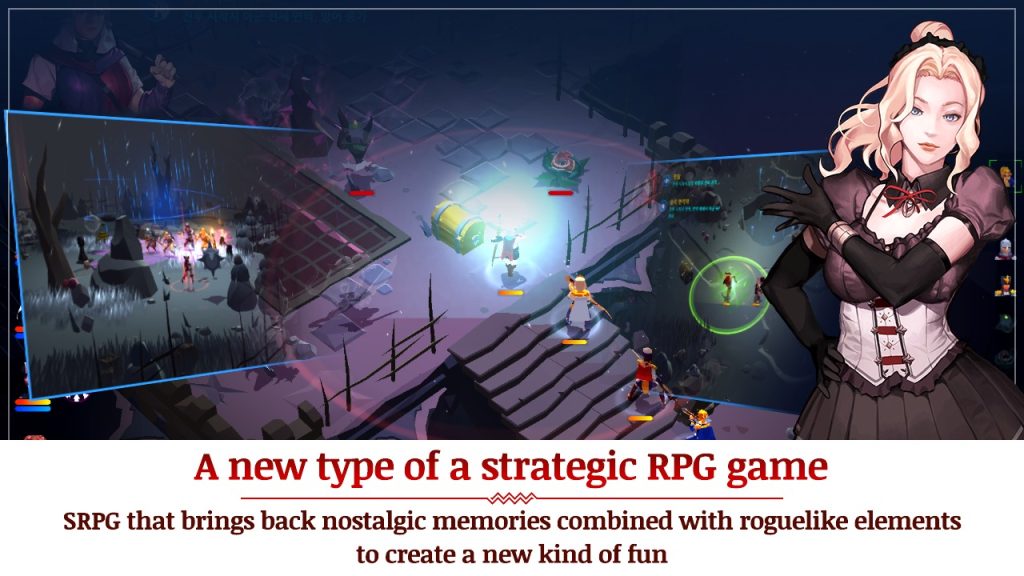 If you need to change anything in the game, go to settings. Enjoy Man or Vampire and invite your friends to the game!

You may also like: 10 Best Games With Dating Mechanics (Android & iOS)
Vampire's Fall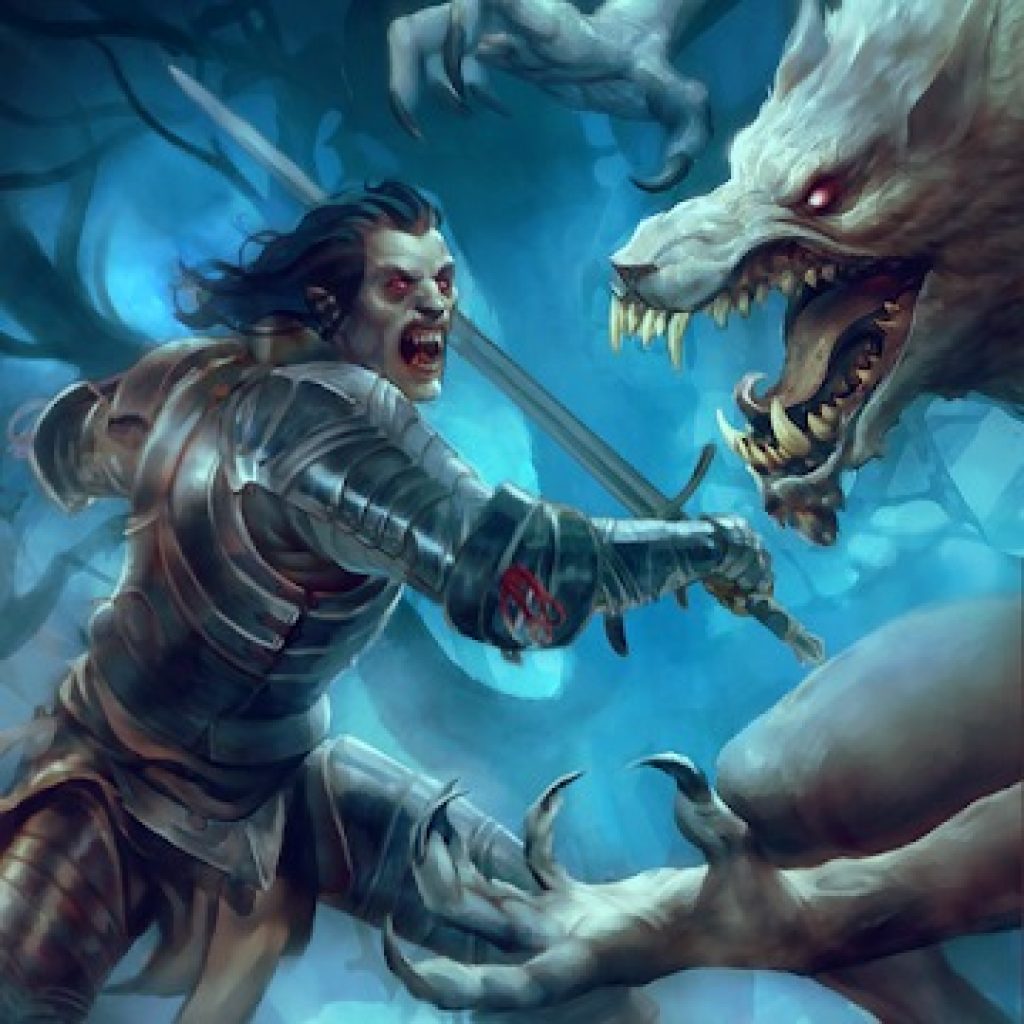 Vampire's Fall is a program where you have to fight your enemies. You will have to fight in battles and pass through all the obstacles you encounter on your way.
Try to get ahead to the finish line as quickly as possible. Start battles and test your abilities. As the battles get harder and more difficult, you'll become more powerful.
This epic game will immerse you in a colorful world where you have to show your best side. Make your way through forests, and rivers, get stuck and get out of the hands of your enemies, feel the whole game this way, and experience the adrenaline.
Here you should study the maps and look for useful resources. Get stronger and defeat your enemies! Besides, you'll be able to build a tree with the pedigree of your character. Make the battles varied and try to become the best among the others!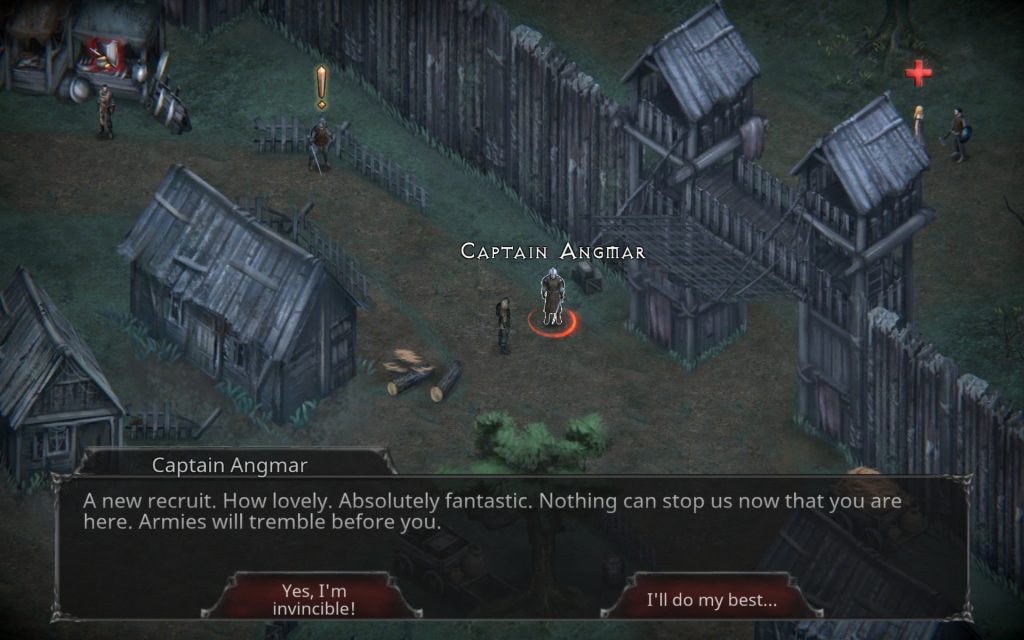 The game is designed at a high level, the graphics are excellent, and the controls are the same. Save the world from all the trouble! Download Vampire's Fall and start an unforgettable journey.

Vampire: The Masquerade — Night Road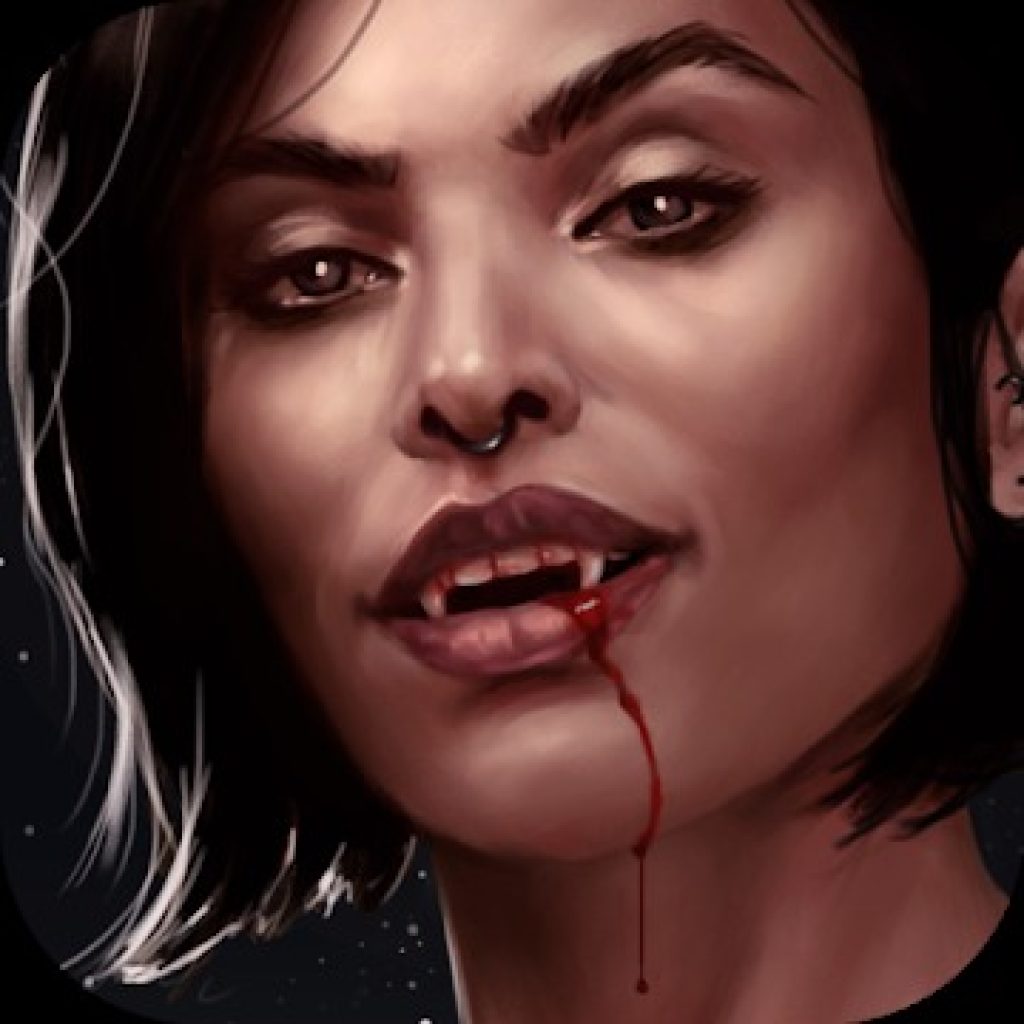 Vampire: The Masquerade – Night Road is a program for racing against competitors. You will need to overtake everyone and get to the finish line. Use your imagination.
Challenge your opponents who have broken the lines. Hide and escape. Come up with a strategy to win, dodge and strike the enemy. What's more, you'll be able to use your power and magic in difficult moments.
Destroy the intruders quickly from your path and move on. Learn a lot, and pass on information to others. Overcome all difficult terrains.
Besides, keep an eye on the criminal, suddenly you will be able to act. Here you can choose who to play for. Go out hunting, get your own food and explore the territory. Become powerful and invincible! Train and gain new skills.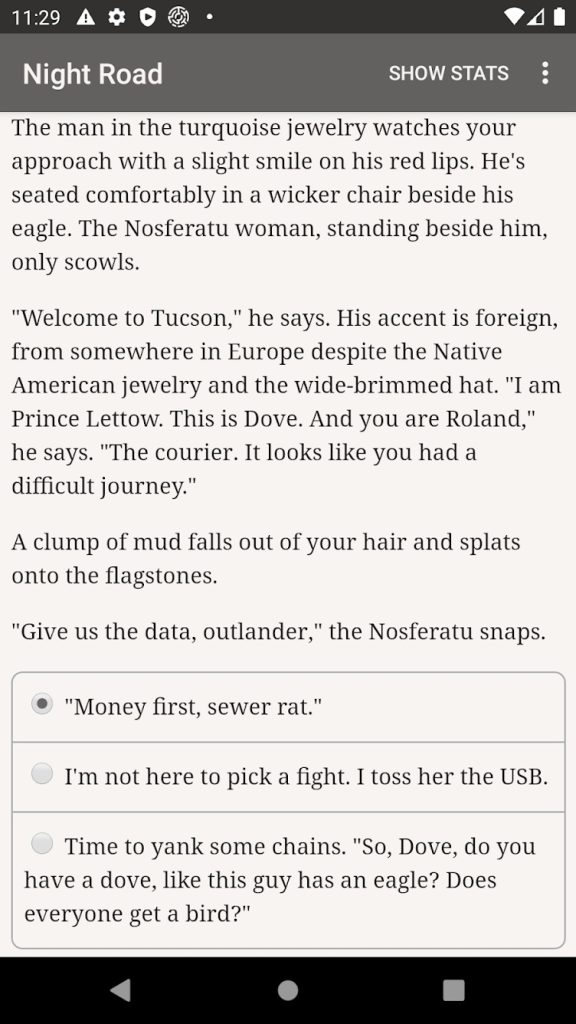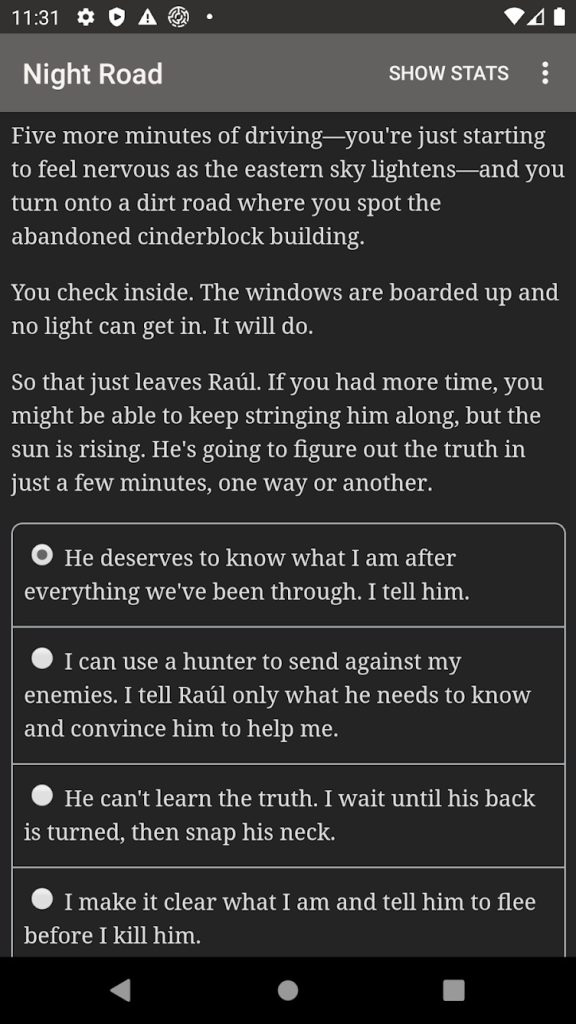 Go into abandoned buildings and look for adventures. Note that you have to do all your actions before dawn. Unlock new rounds and enjoy the walkthrough.

Ikemen Vampire Otome Games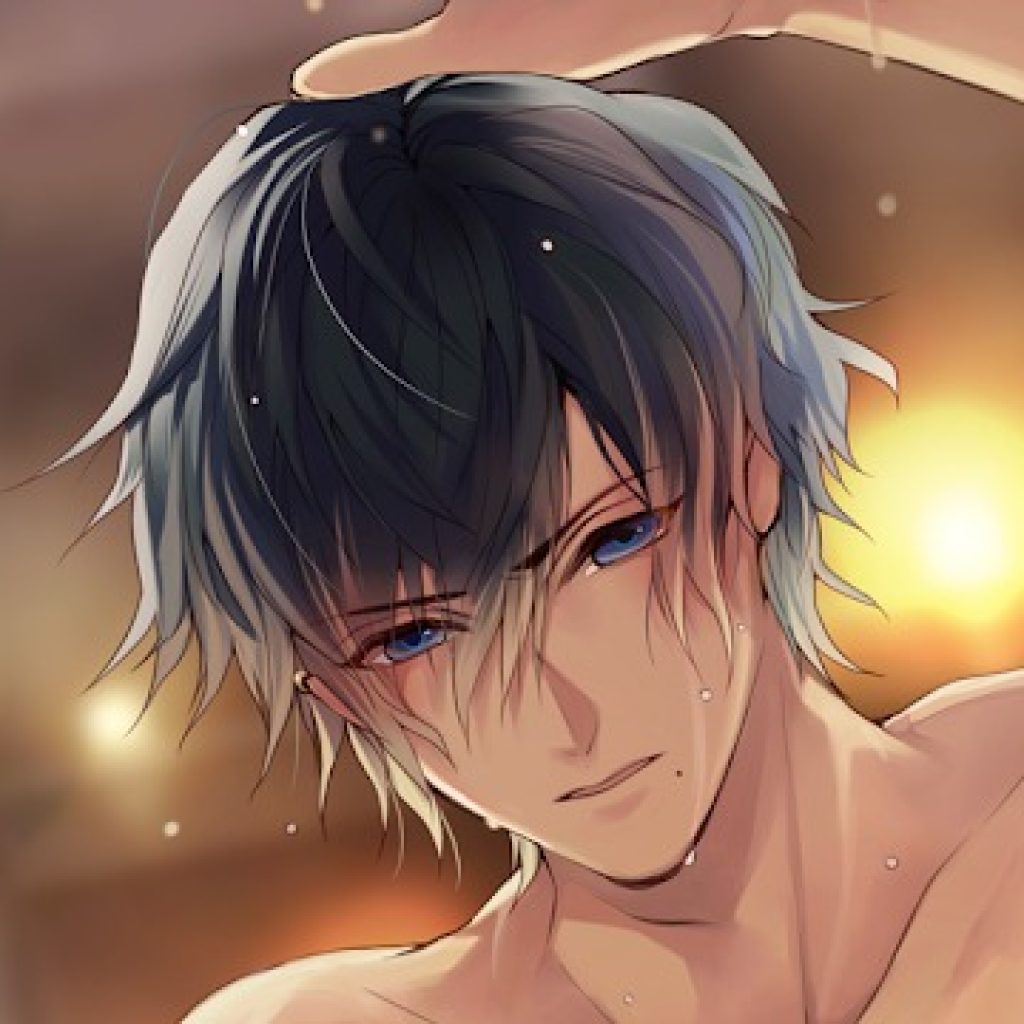 Ikemen Vampire is a game in which your task is to have a romantic relationship with the mansion vampires. Live together with extraordinarily beautiful men.
If you like someone here a lot, you can start a relationship right away. Feel that love. You will be able to talk to the characters, while the game will pick up music and eye-catching pictures.
Go to the app every day and try to communicate with everyone, creating interesting stories. It's insanely interesting! Here you will also be able to collect the necessary cards with a lot of information, you will need them in the game.
Dress up for dates, have the best meeting, and cause a lot of interest in your partner! Score a certain amount of points and watch your romantic dates end.
The plot of Ikemen Vampire is the largest addictive and immerses you in this whole atmosphere. You will be able to get points for different items in the game and make purchases.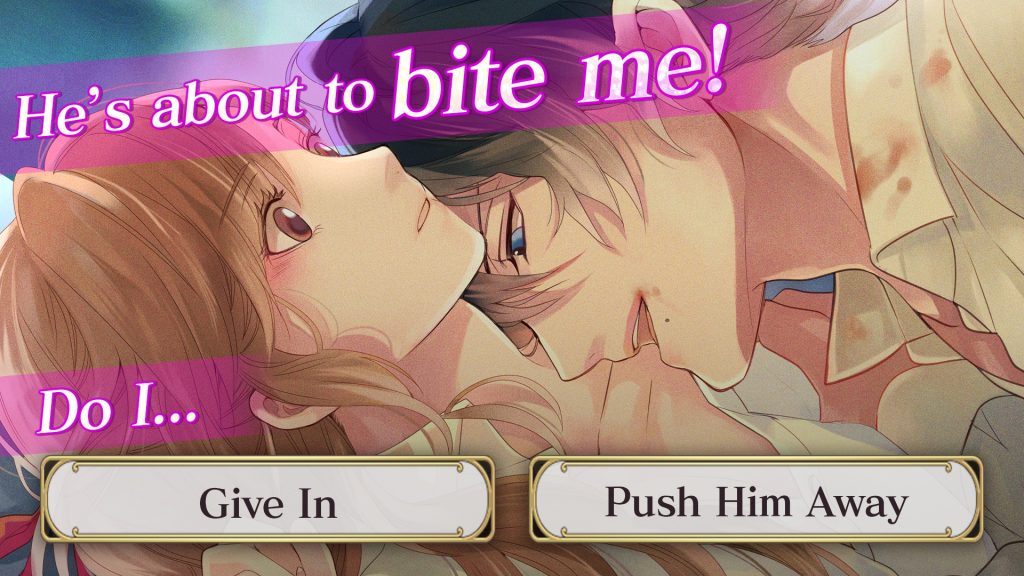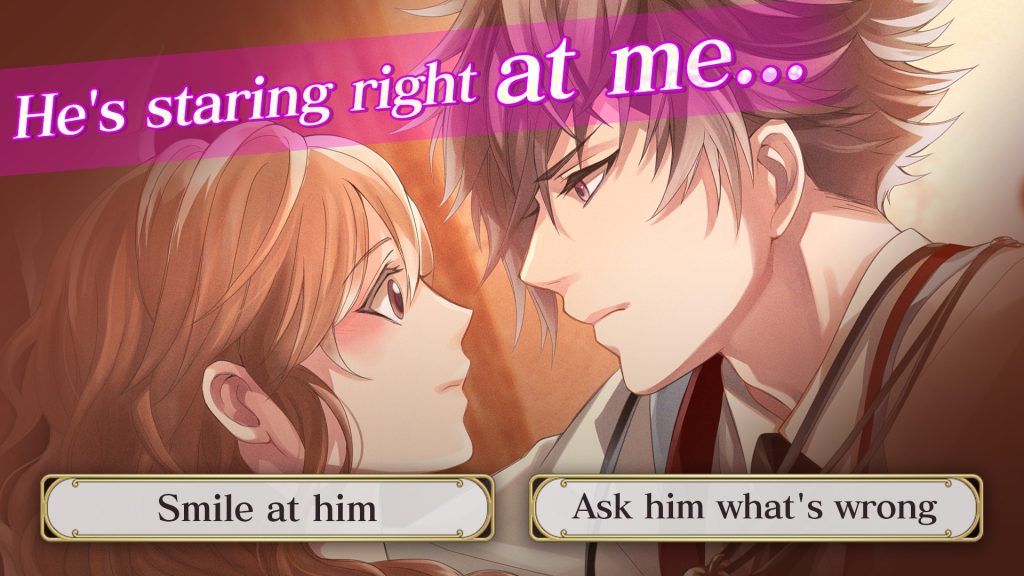 Recommend the app to your friends and play this arcade game together. Get unforgettable emotions in Ikemen Vampire.

Vampire Love Story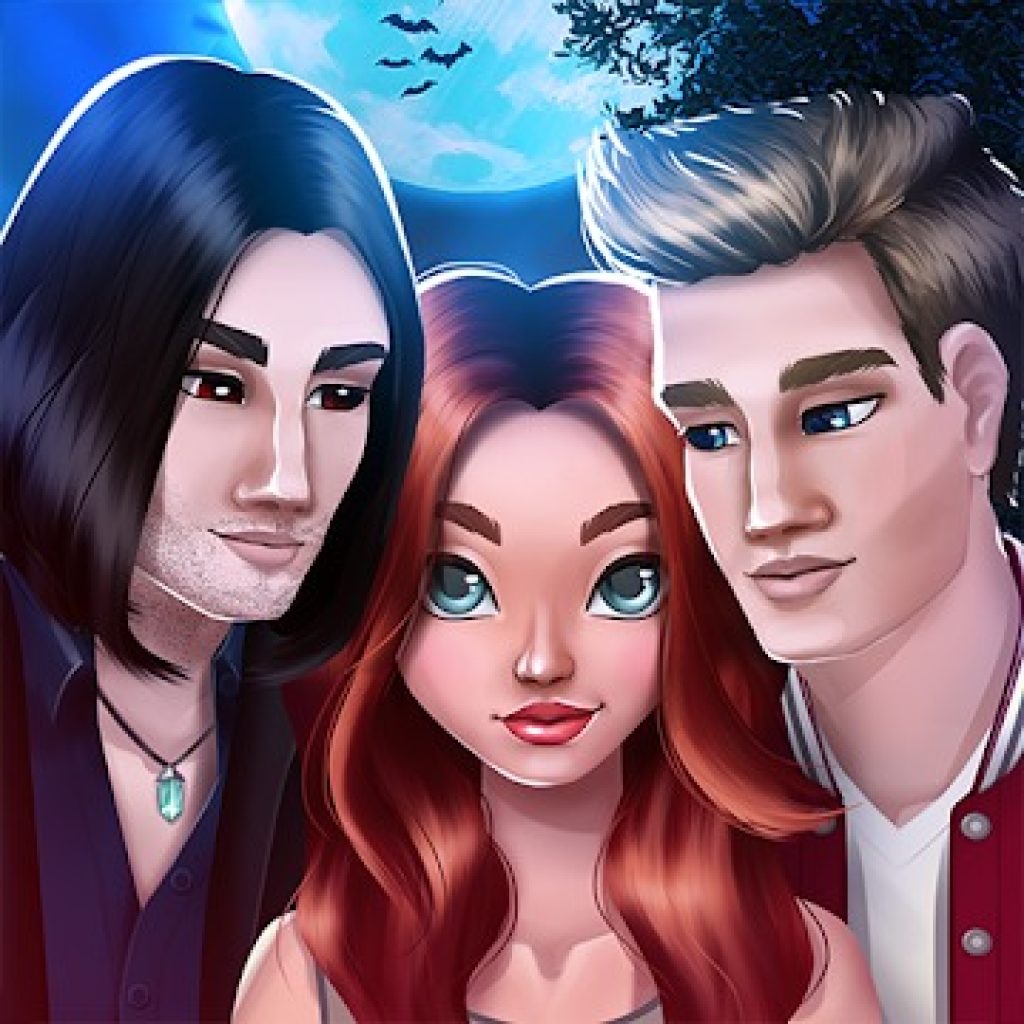 Vampire Love Story is an app for unpredictable love romance in-game. The program is really very exciting, it has a fantastic plot. Fall in love with vampires and build a relationship with them.
You will be able to meet different characters and look for your own adventures. The Vampire Love Story game has a lot of interesting features. It is endowed with vivid special effects.
Moreover, you will be able to name the characters you are playing as. Try on different outfits in the game and choose the best one for you. Lead a rich personal life with your partner, go for a walk, have fun, and study together.
Leave the love story behind you. You can be a couple for a short time here or you can build an entire life together. Choose your own actions. Have fun getting through! Interact with many characters and choose the one with whom you have more in common.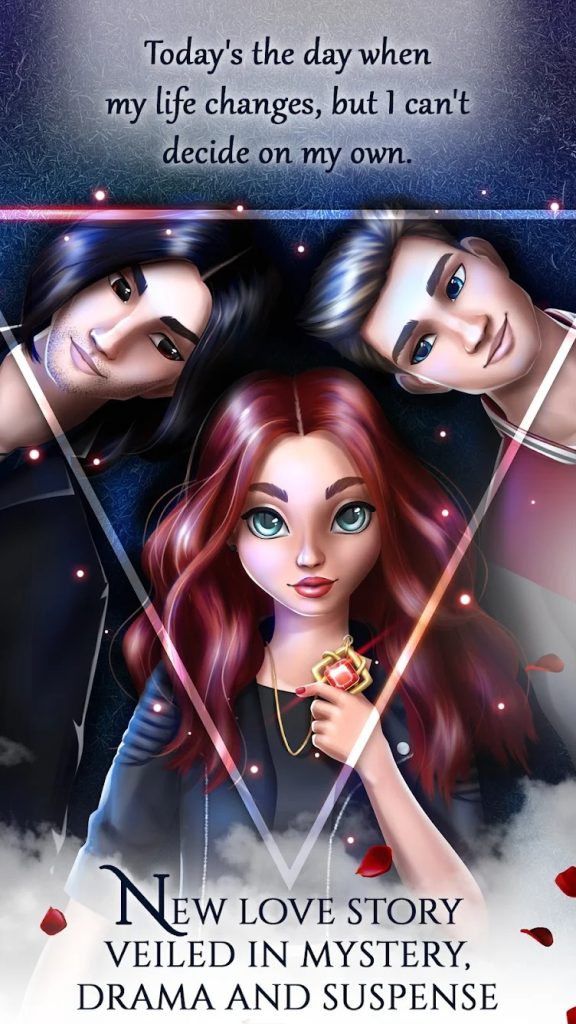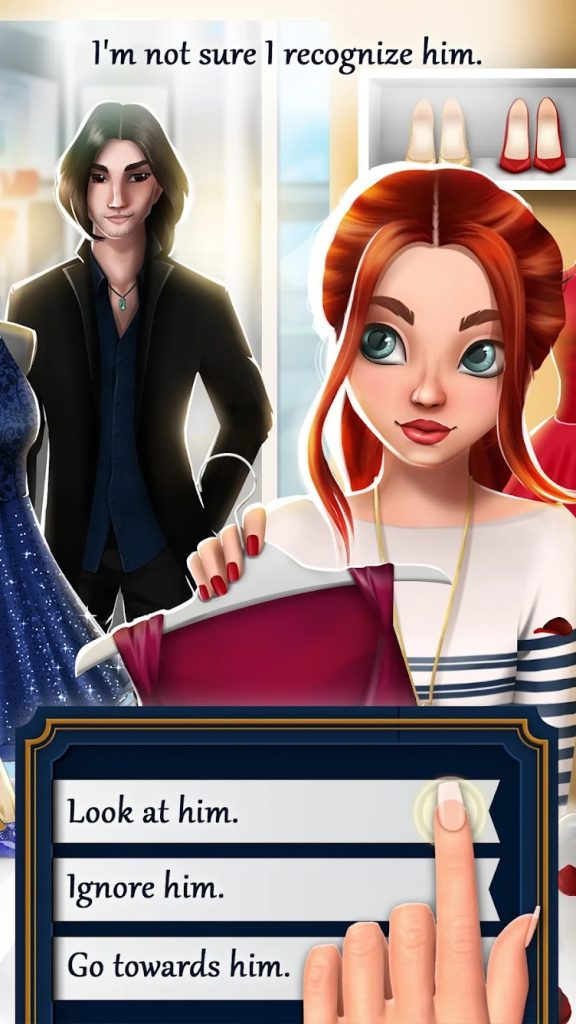 Moreover, before you start the game, choose the appearance of the character you will play. Fall in love, have fun, experience unforgettable emotions!

You may also like: 11 Best Offline Anime Love Story Games for Android & iOS
Vampire: The Masquerade — Out for Blood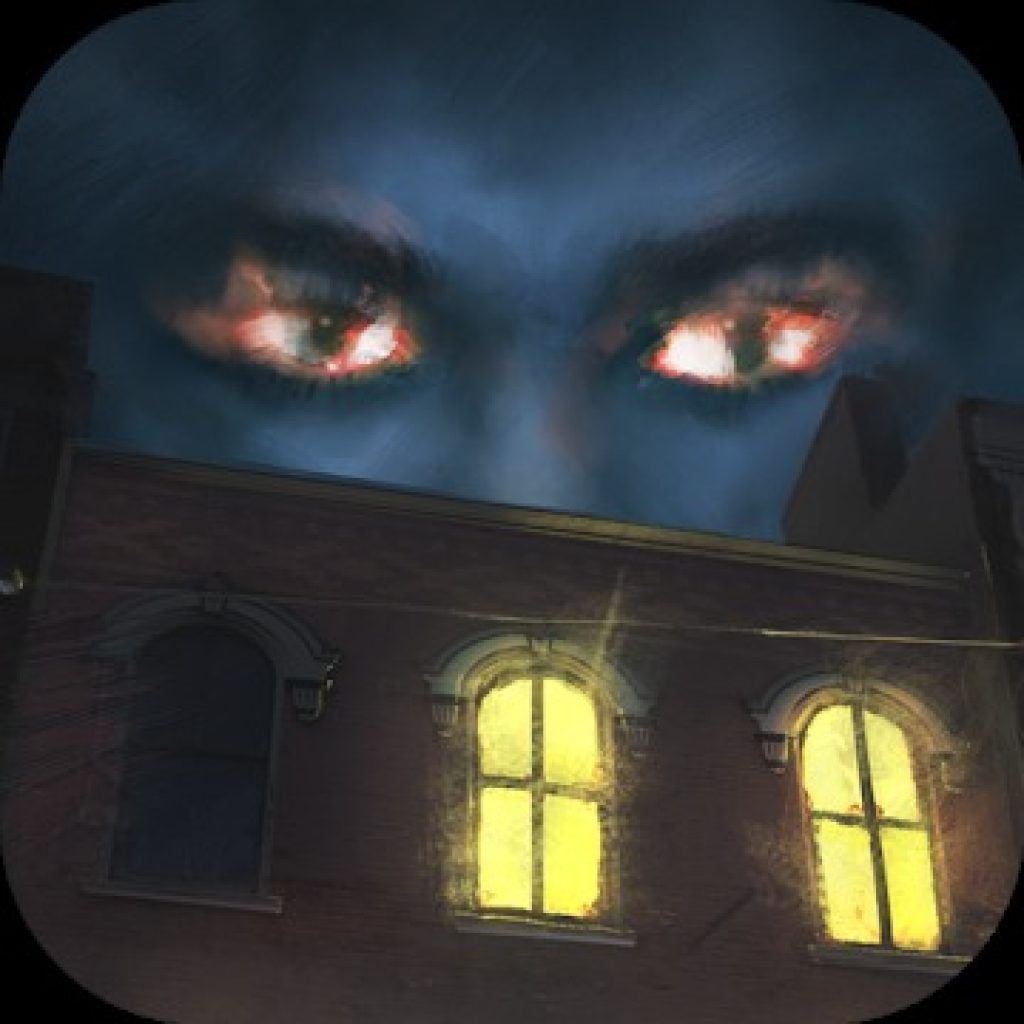 Vampire: The Masquerade – Out for Blood is a game in which you will face vampire opponents. Your city will be attacked, your task is to defend yourself from your enemies and take revenge on them.
You will be able to learn their attack tactics and make your own plans to take over. Use your imagination and because of this act cohesively in the game. Start an interesting virtual life and interact with different people.
You'll be able to find new friends as well as your soulmate here. When your enemies attack, assemble a team of like-minded people and launch an attack.
This game includes different options. You can play as absolutely anyone you want. Your choice will not be able to resist anyone. Besides, you will be able to create your own characters, and choose your appearance type, and your clothing style.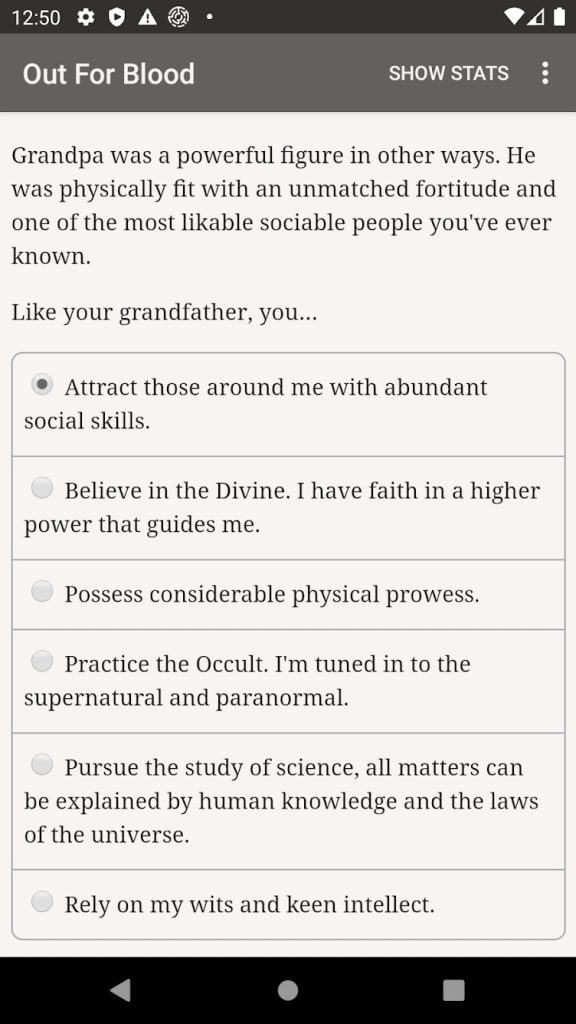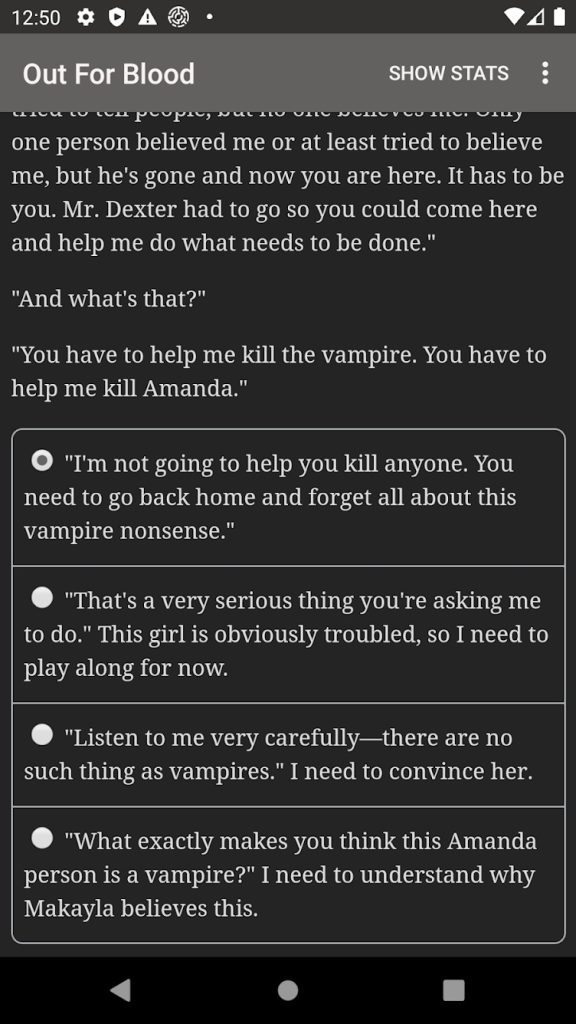 Get to know all your heroes and maybe even learn some skills from them. In the game meet both humans and vampires at the same time, communicate with whomever you like best.

Immortal Diaries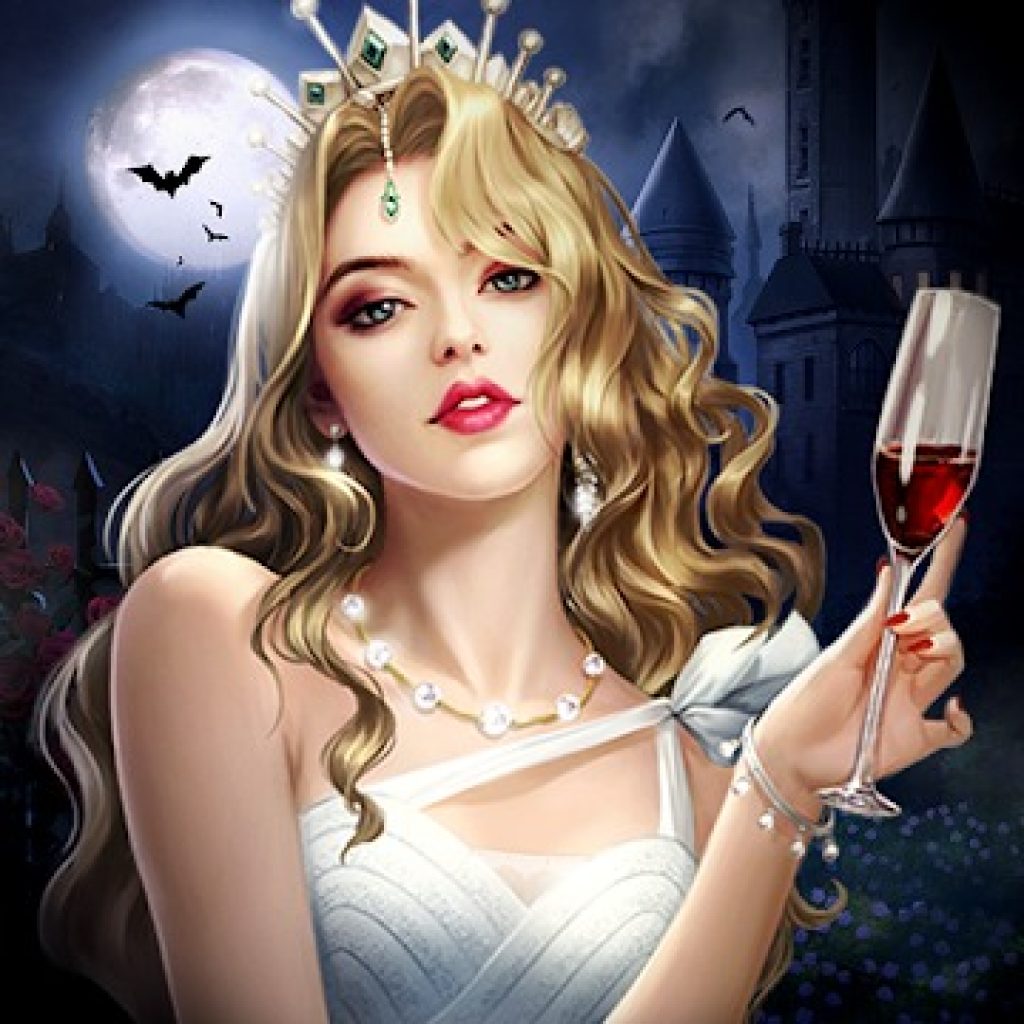 Immortal Diaries is a program in which you can build love lines. You will enter a colorful world and find yourself in a beautiful castle. You will have to overcome a lot of difficulties to find happiness here.
If you like this kind of arcade game, you will definitely like Immortal Diaries. It is worth mentioning that all the characters are voiced professionally. Enter a big unpredictable world and start playing.
Get close to your beloved character, send messages, and give surprises to each other. Do not lose touch with your partner, support him in a difficult moment. Anything you want to add or remove, you can do in the settings of the app.
Moreover, in the game, you will have a status, which you will raise by completing certain quests. Accordingly, the more quests you complete, the higher your status will be. Try and reach royal status!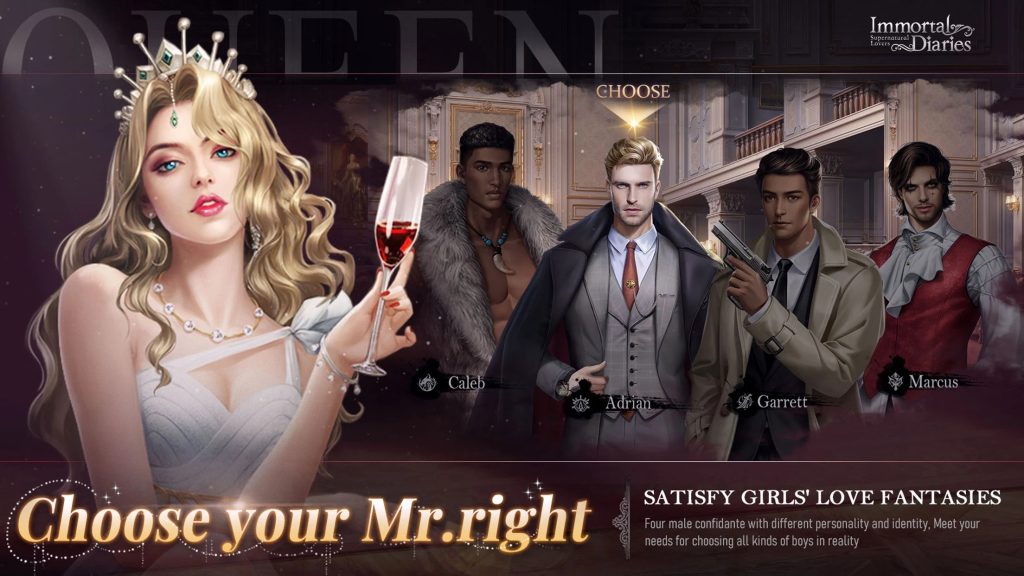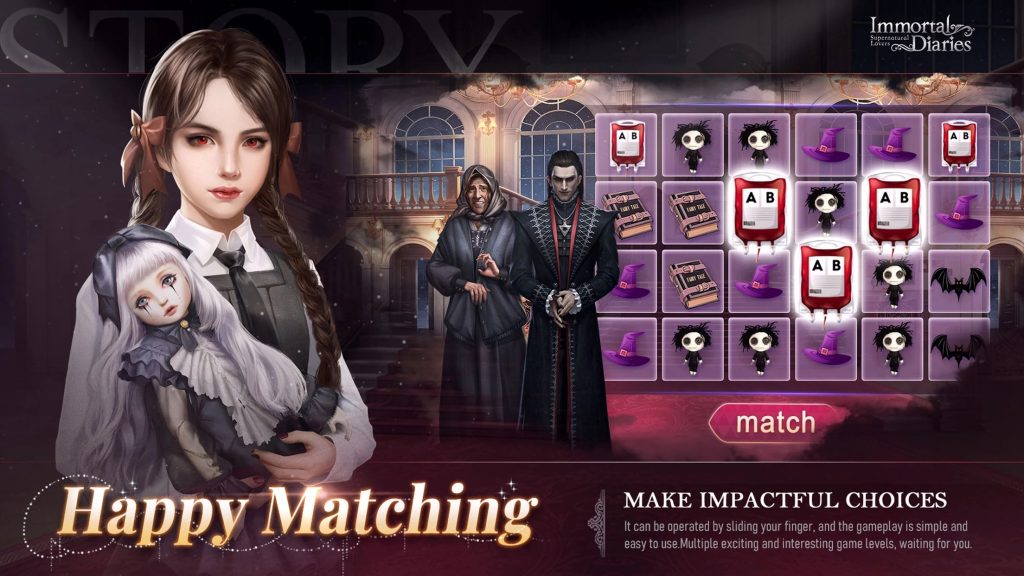 Immortal Diaries also offers to gather a team of players and act together. Install the game and get everyone in it!

Heroes of the Dark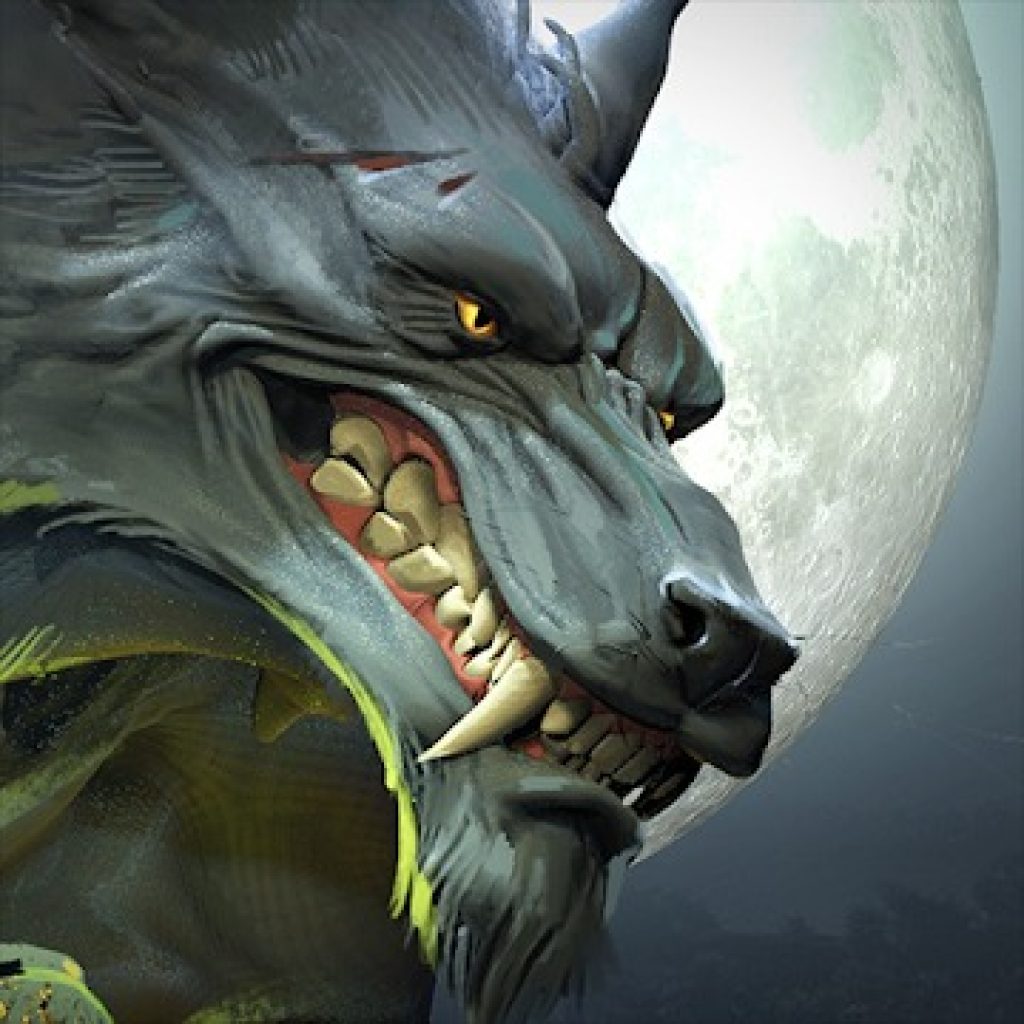 Heroes of the Dark is a program for surviving among werewolves and vampires. In this game, you will discover new lands and solve mysteries. You will be able to stage battles with monsters.
Besides, to master everything you want, you need to train characters from each faction you choose at your own discretion. Upgrade yourself and become powerful.
Moreover, assemble a team of responsible players with whom you would like to build strategies and share victories. Use your magic to win. Be smarter than your enemies and think through the course of events in advance, talking everything over with your team.
It is worth noting that the app works in real-time, it is always functional, even when you do not attend the game. In the mansion in which you will live, you will pump your abilities and learn new things. Team up with creatures and ordinary people.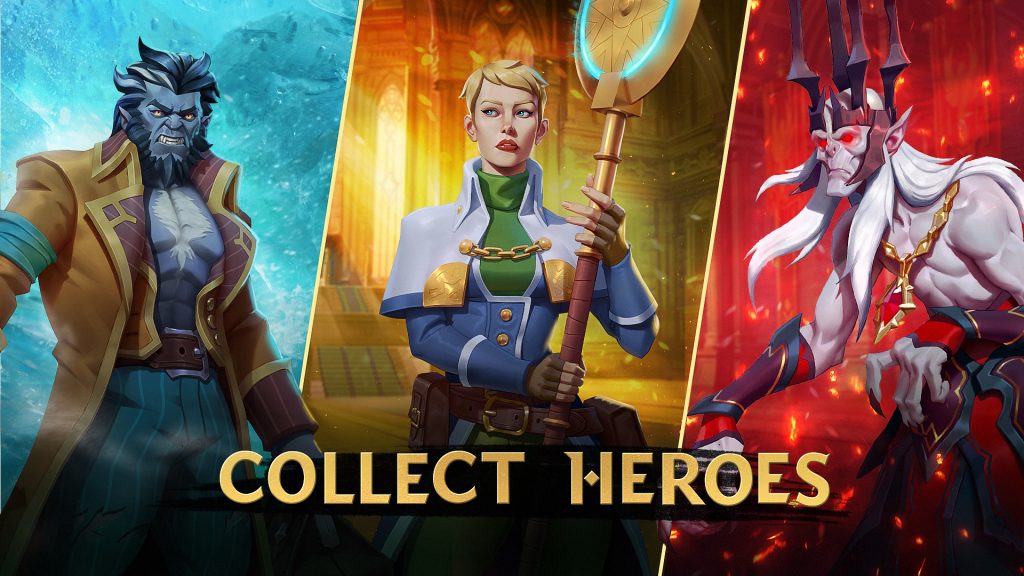 You'll be able to play Heroes of the Dark with your friends and with gamers from all over the world. Heroes of the Dark is available in 12 languages. Work in teams and achieve the best results! Play and get unforgettable emotions.

You may also like: 11 Cool Games Like Summertime Saga on Android & iOS
Blood Kiss: Vampire story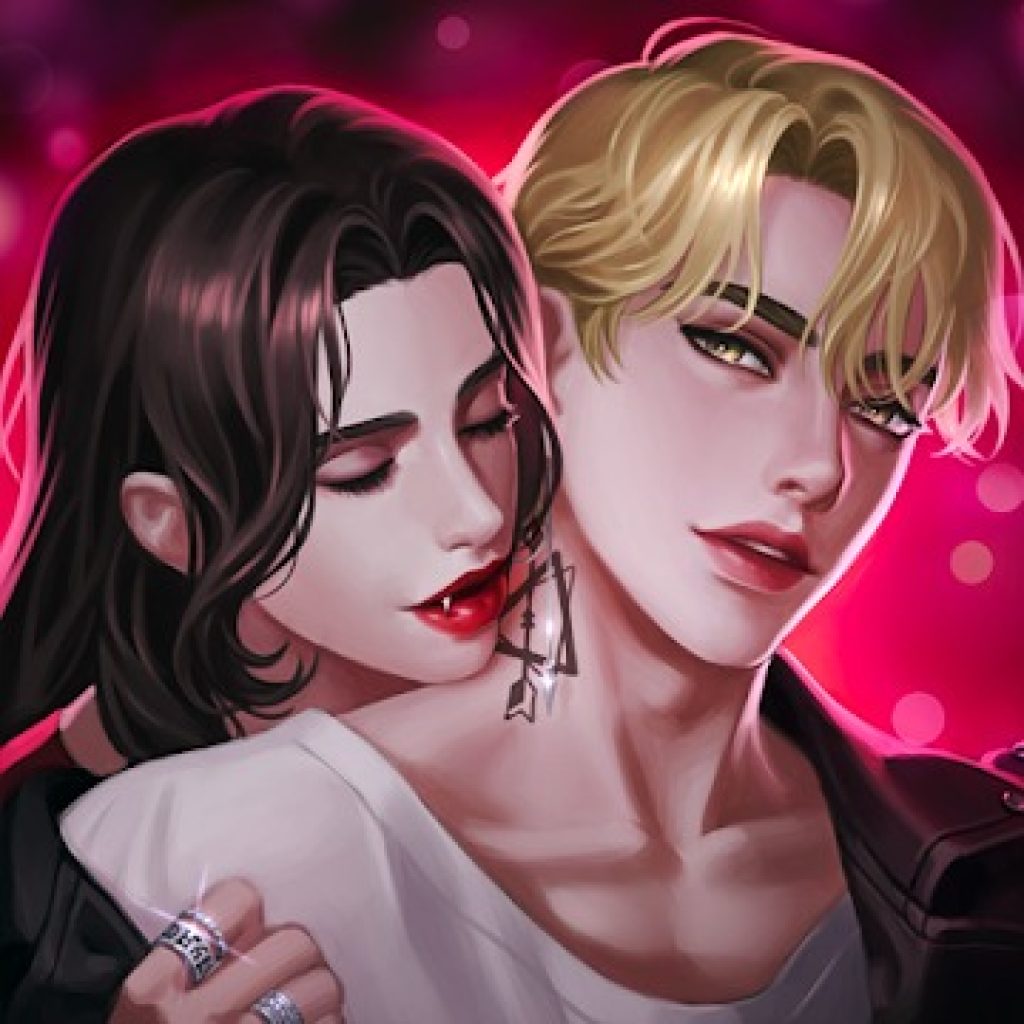 Blood Kiss is a program for romantic dates with vampires. Here you can choose an interesting episode and immerse yourself completely in it.
Look for a worthy partner. Meet anime characters from your favorite books and cartoons. Read various stories about love. You can here also immediately start dating any character. Lead hidden romances, explore caves, survive in unpredictable conditions.
It's worth remembering that each character has its own characteristics. Don't forget about the individual character. An intense rhythm of life awaits you. This is a great simulator to have an interesting time.
Check in the game more often, have dialogues with your favorite characters, and unlock new stages. Moreover, try to meet several bloody vampires at the same time. If you want to play a game with different kinds of adventures, then you will like Blood Kiss like never before.
The game is interactive, here you always need to think up actions and organize your team. Allow in the settings to send the system notifications about the game, and open the storage to save images on your mobile device.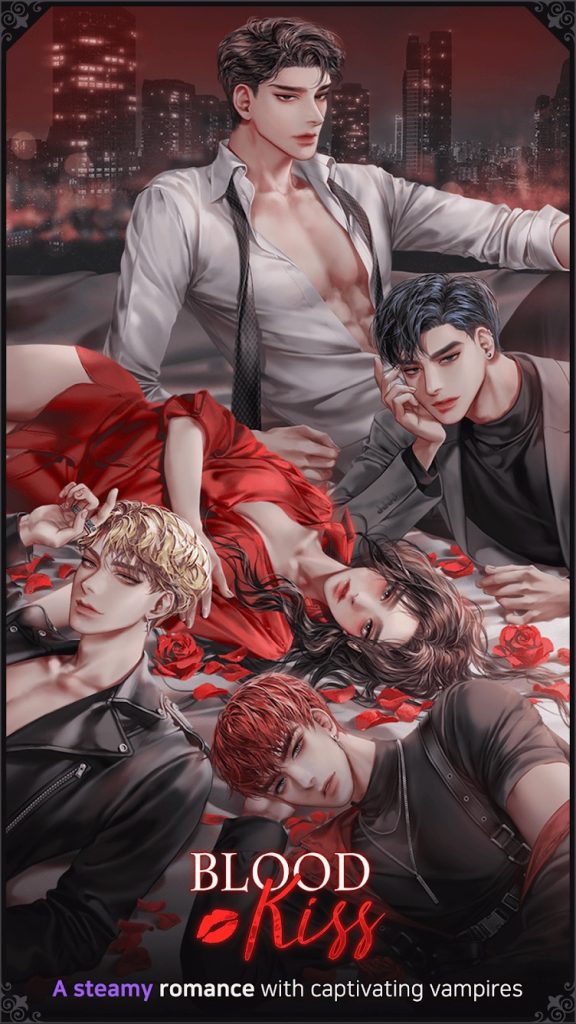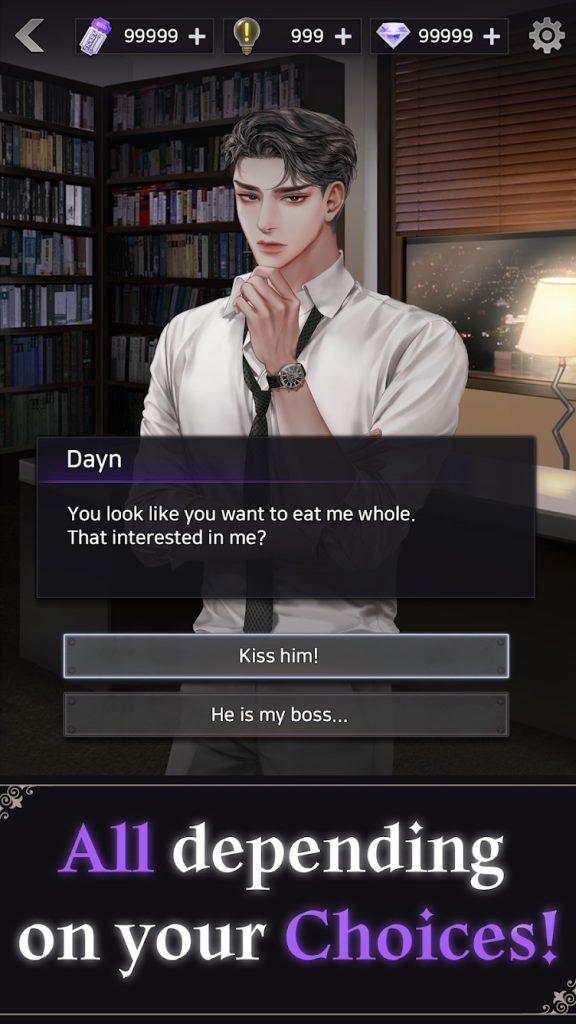 Blood Kiss app is one of the best among its few competitors! Hurry up and call your friends and pass the arcade together!