Looking forward to enhancing the quality of your shots? This article got you covered!
We're here to tell you what HDR means and how to use it properly. Here's the list of the 7 free HDR apps to elevate your photography.
No special cameras are needed, these apps let you take professional photos with little to no effort. You can use the apps to take portraits, landscapes, and dynamic shots of your dreams. Let's dive in!
What is HDR?
HDR stands for High Dynamic Range. It's a method that improves the overall quality of your pics and videos. The improvement gets done by playing with exposure levels, a wider range of colors, brighter highlights, and more.
HDR adapts to the environment you're shooting in. It moderates all the excess, and you get a pic of the highest quality possible. Plus, HDR merges together several shots and takes the best of each one of them. The resulting pics look like you're looking at the scene with your own eyes, not through the camera lens.
Herewith, HRD doesn't work for all types of pics. It's immaculate for landscapes and heave-shadowed scenes, but it won't work as great for moving objects or high-contrast scenes.
Now, that we've come through all the basics, it's time to pick an app that will work best for you.
You may also like: 11 Best Panoramic Camera Apps
Lightleap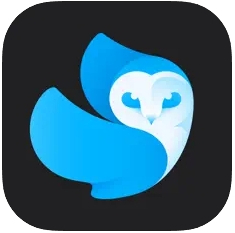 That's a pro raw photo editor you can use to bring your vision into photos. The main goal of this one is to let you take photos that align with your actual vision. It covers a bunch of tools you can use to enhance the quality of your shots, including the HDR cam.
The app provides a full-on HDR mode with a set of special filters, enhancements, and more. You'll get to customize multiple metrics, filters, and all kinds of other features.
Beyond that, the app covers a special sky enhancement tool that magically transforms all your landscapes and brings them to an entirely new level. Not all features are free, but the HDR one is.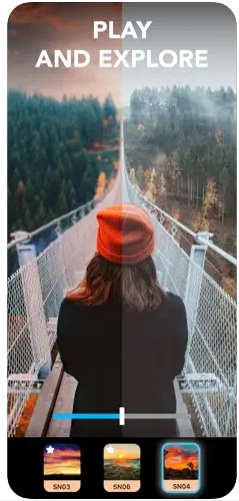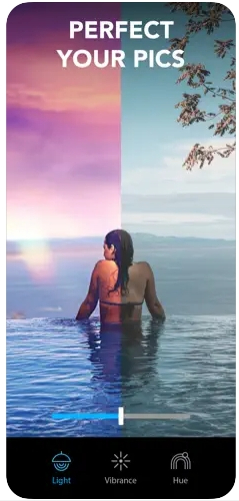 Lightroom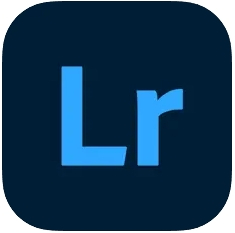 Well, it seems like no photo editing list is complete without this app. Of course, there are reasons for that: this app covers every tool you may need for editing. And despite the variety of tools, it's still pretty easy to use.
The HDR mode is fully customizable, and you can play with a bunch of settings to improve your shots. There's also an auto HDR mode in case you don't want to adjust anything manually, and it works quite well in various scenes.
As for the other settings, the app lets you crop and merge your shots, add filters, effects, and much more. Some tools require a pro-sub-pack, but most of the essential ones are free.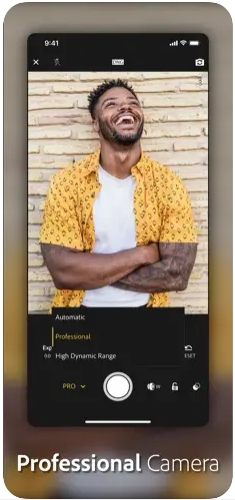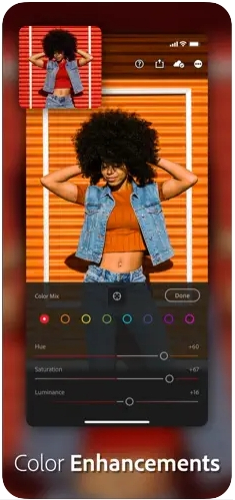 XCamera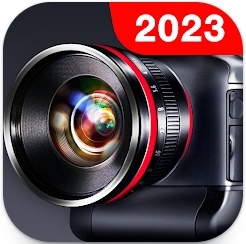 It's a professional cam app that covers a solid HDR mode. In fact, the app covers 7 shooting modes for you to try: photo, video, pro shot, square, panorama, food, and a short vid. Seems like more than enough for an average user, is it?
As for the HDR cam, it lets you capture all the smallest details and play with highlights and shadows. It works great for dynamic shooting, and you can adjust multiple settings to get the best out of each scenery.
The app lets you regulate the focus, and adjust white balance, exposure, contrast, and more. There are also a bunch of presets and parameters for night shots, HD videos, and all that.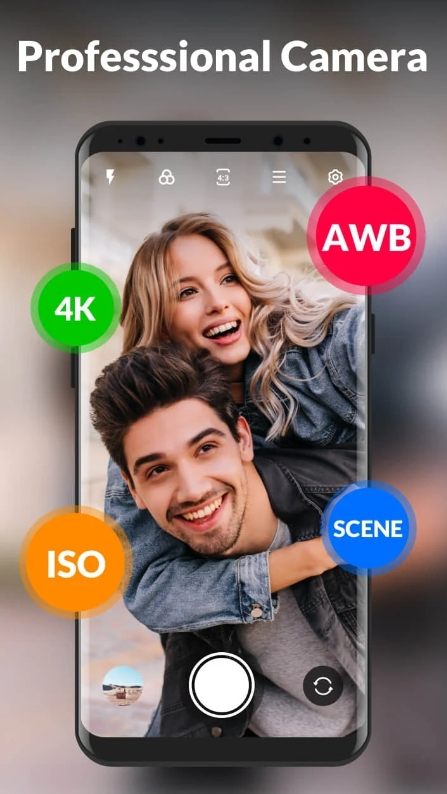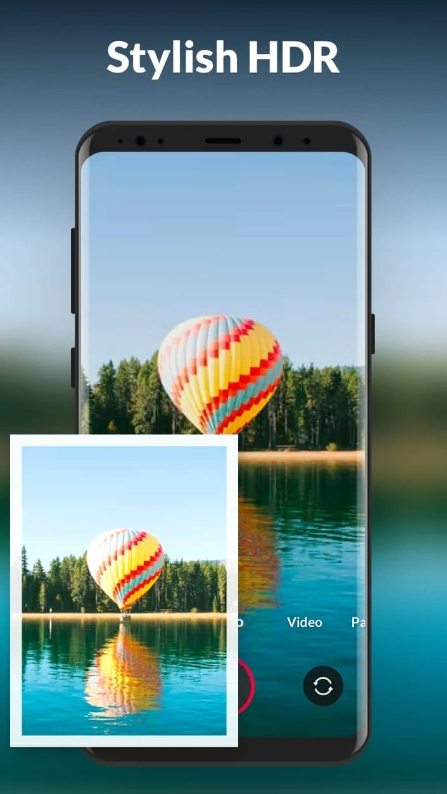 Check also: 7 Best GPS Camera Apps
TADAA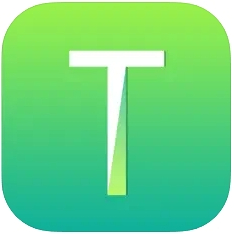 Here's a free app that turns your phone into a professional cam. The best thing about this app is its intuitive UI: you don't have to be an experienced photographer to make it worth it at all.
The HDR is nice and smooth, you'll get to cope with it regardless of your skill level. Plus, the app supports selective editing, so you'll get to work on your pic in detail.
It also lets you play with layers of a PC, and covers over a dozen of live-view filters. And if you'll ever get annoyed by the variety of features, you can easily hide the tools you don't use and make the dashboard more minimalist and useful.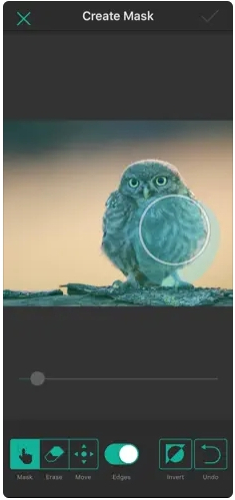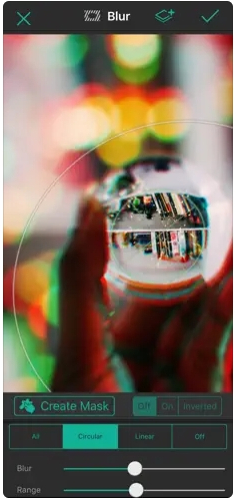 VSCO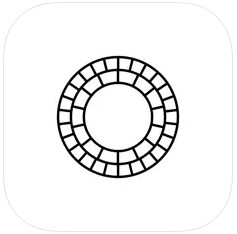 That's another oldie app on our list. It used to be "the it-app" for editing once, and it still covers a bunch of cool tools for you to use. Although the presets are the main reason people still use this app, the HDR mode is a worthy reason to try it as well.
It should be said, the HDR mode is not available in the cam right away. It comes in a form of an effect that makes darker areas brighter and the bright ones slightly darker. The effect gives your image a dynamic range and enhances the overall quality.
Along with that, the app provides over 200 presets for pics and vids, and each of them is fully adjustable. It also covers a full-on video editor if needed.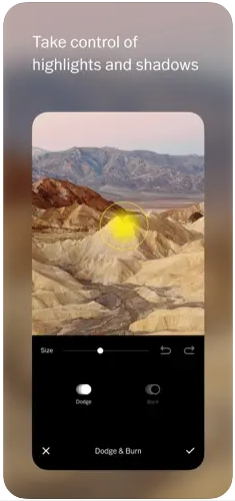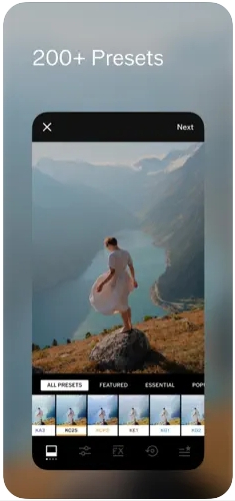 HD Camera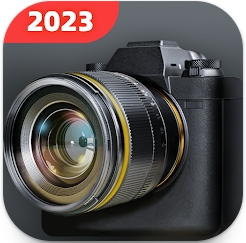 It's an Android app that lets you use professional cam tools. The app covers such instruments as DSLR cam, HDR mode, 4K, time-lapse, and more.
The HDR mode is available within the built-in cam, so you can take perfect shots right away. Plus, there's a macro camera that lets you make amazingly detailed pics. The regular cam supports 3x zooms as well.
Another cool feature is a moon cam with 20x zoom, and there are special filter packs you can use with it. There are also over 100 filters, including vintage and Polaroid ones, so there's smth for everyone.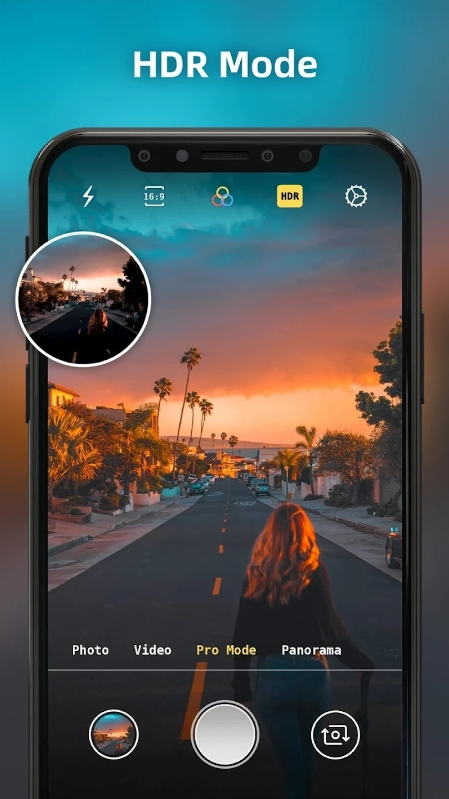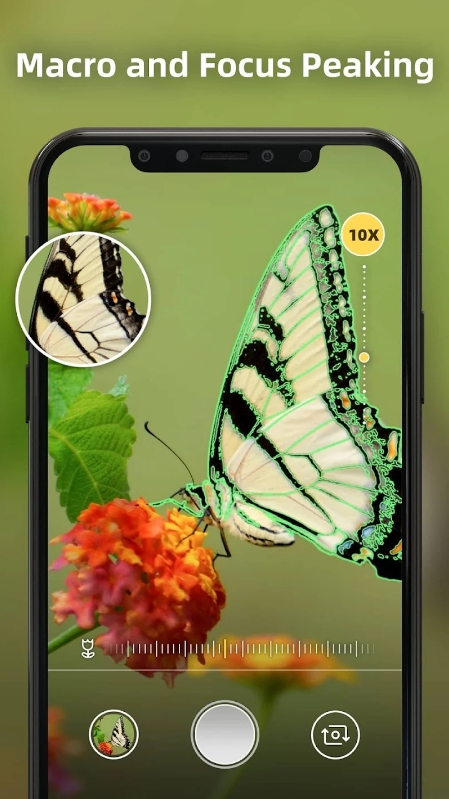 You may also check: 8 Best Drone Camera Apps
Camera+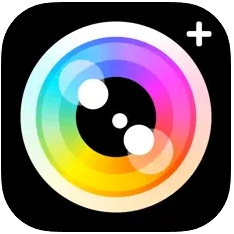 And lastly, there's an app to take pro-quality photos quickly. This app is incredibly easy to use, and it comes with a manual for each tool if needed.
The cam has a built-in HDR mode and a wide range of editing tools for tinting, clarity, duotone, and more. There are a bunch of presets for portraits, food, night shots, and more. At this point, even if it's your first time taking a shot, you'll get a solid high-quality result.
More to that, the app comes with an action mode that works perfectly for fast-moving object capture. There's also a macro cam that lets you take detailed shots of small subjects.