Fake notifications are a versatile thing that you can use to avoid an unwanted situation or to prank someone.
By the way, you may also find these best fake text conversation apps useful.
Want to quickly avoid a meeting or escape from a date? Then create a suitable fake notification. This is just one example among many where these free fake notification maker apps can really come in handy. Let's take a closer look at their features.
Funny notification
Funny Notifications will make pranks more interesting and realistic. This app generates fake notifications that help to mislead other people.
The program copies real notifications from other apps. The point is that only you will decide from which app the notification will come and what it will say. All alerts look natural, so your prank will be successful.
Show your friends the message that Ariana Grande asked you out on Twitter. Or your ex-boyfriend is asking you to get married. Tell your parents you received an email from Harvard inviting you to study. This app will help you realize any idea.
Simple and easy-to-understand controls characterize Funny Notification. It is created for pranks and has nothing to do with other apps really. To prepare a notification, you need to select the app's logo. Next, enter the text message you want to show to the people around you.
Customize the date and time you want to receive the notification. It can be 5 minutes, 24 hours, or next week. Prepare to be surprised when the program sends you the message.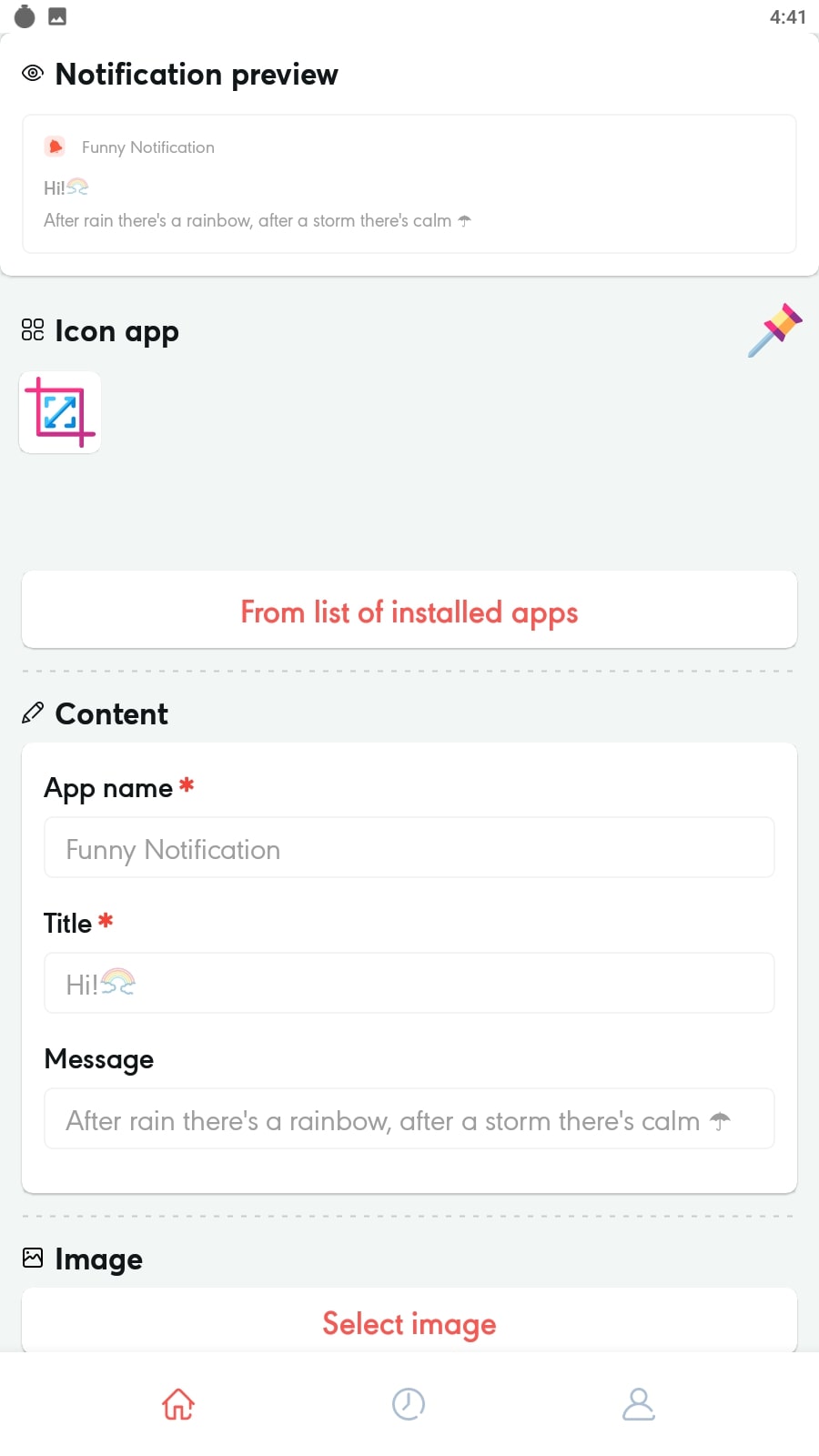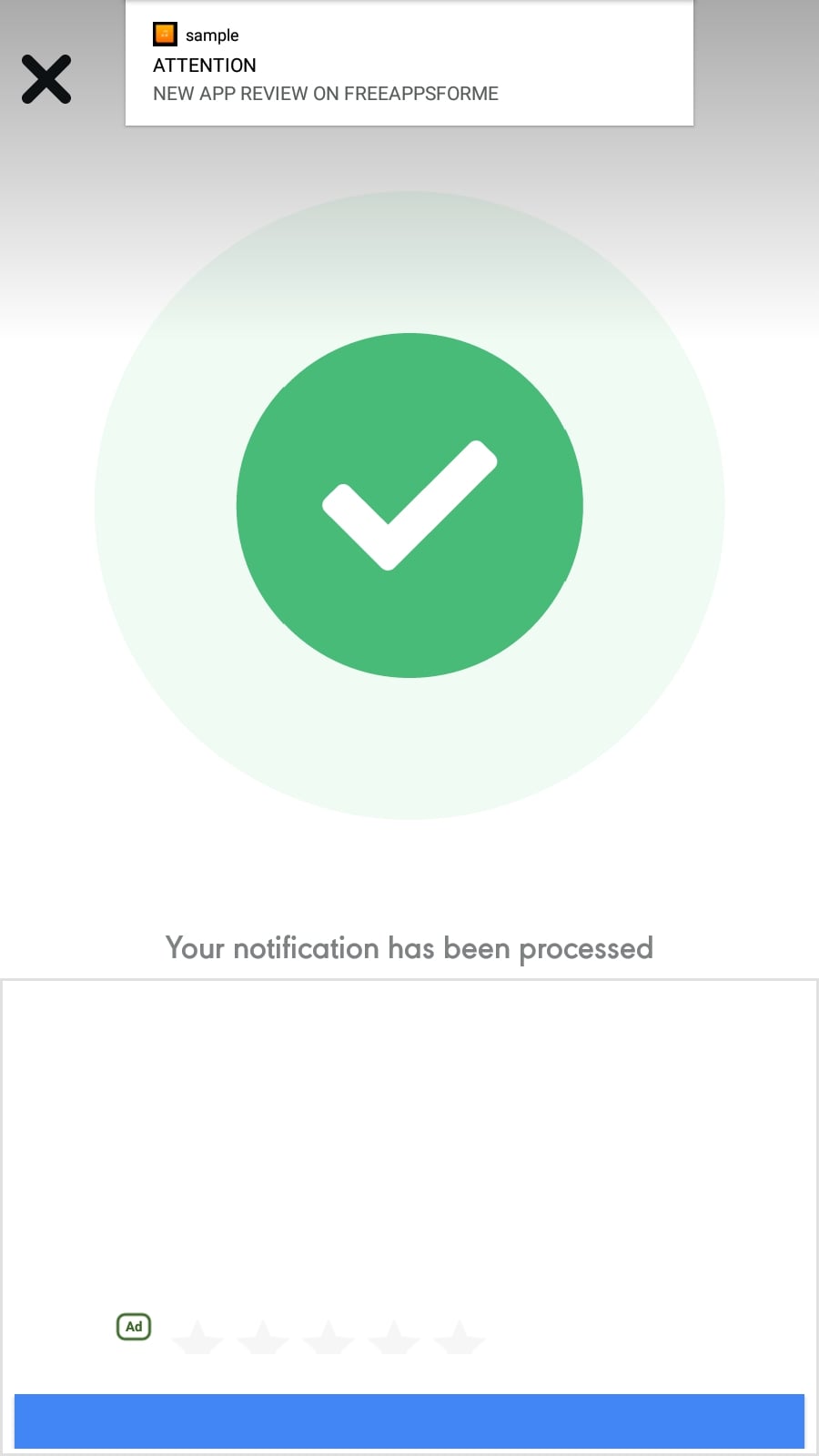 For maximum convenience, use the dark theme and familiarize yourself with the history of notifications. The free app for funny pranks is already waiting for you.

You may also like: 11 Free Fake Screenshot Generator Apps (Android & iOS)
Fake All – Call, Chat, Message
Fake All offers users a wide range of options. With its help, you can send yourself a notification from any app, make a fake call, and receive a message from any user. The app allows you to simulate activities, but it does not affect the operation of other programs in any way.
It takes a few seconds to prepare for the process. You can easily understand the settings, even if you do not have such experience. Now it will be even easier to assure your friends that your prank is real.
Choose the option you want to use now. You can generate a mobile call, receive a message from any user, or show the correspondence in any messenger. Set the chat settings as you wish: change the background and font of messages, and put a password.
Write messages from two participants of the dialog at the same time. Then take a screenshot and show it to the surprised audience. This is a great idea for fun in a large company. To generate a challenge, select the interlocutor and specify exactly what he or she should say.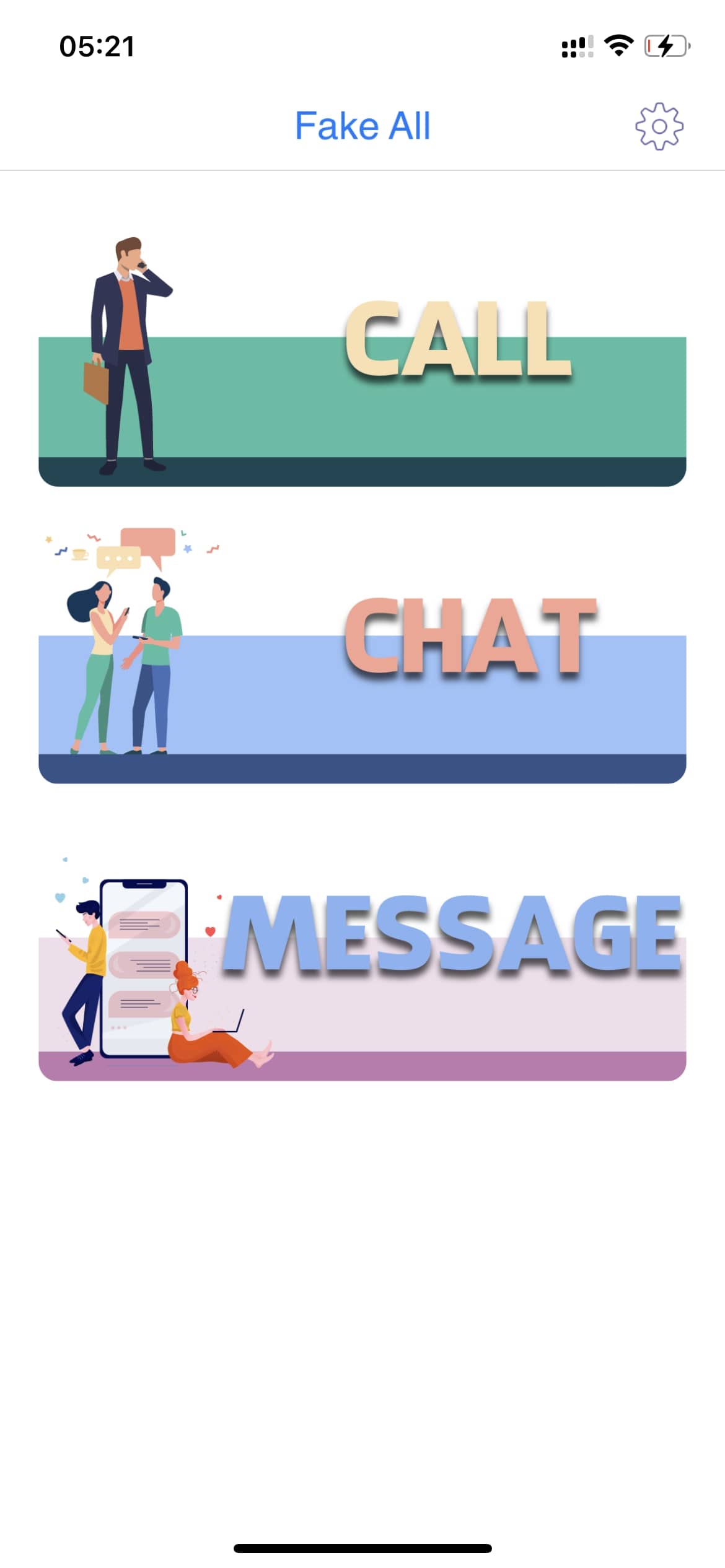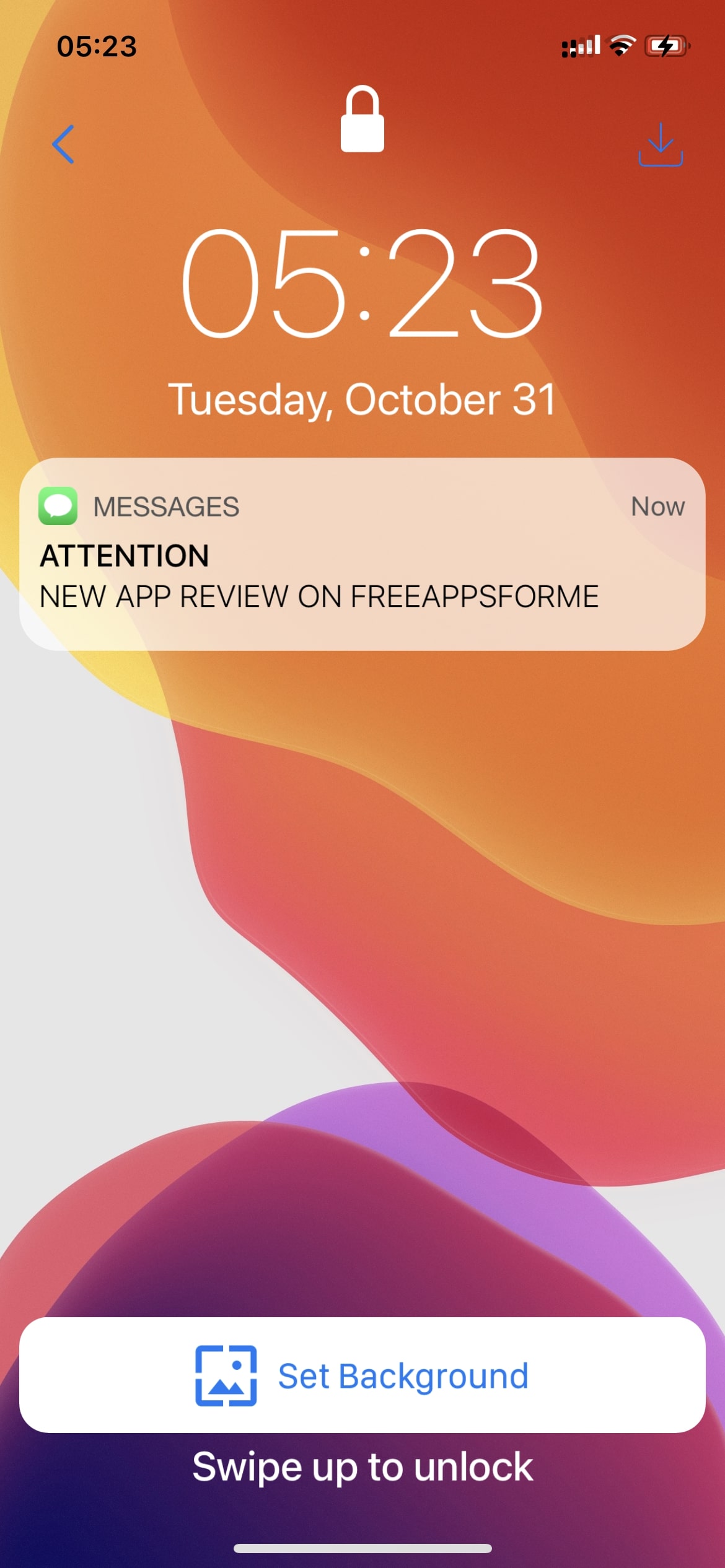 Remember to set a timer. Receive messages and calls from world stars, the most beautiful girl in the school, from the police station. We recommend using the app for entertainment purposes only.

iFake: Fake Chat Messages
If you haven't tried the iFake app, then your best joke is yet to come. Use modern technologies for good mood and funny pranks.
The app copies the appearance of any messengers as realistically as possible. You can compose a fake dialog in Telegram, Snapchat, or Tinder. Rewrite the story on Instagram and Twitter. Use the app only if you want to prepare for a funny prank. Fake chat will not help you connect with real people.
For a successful prank, you need to prepare in advance. Choose the messenger you want to use. The appearance of the screen is exactly the same as in the real app. Create dialogs that will amaze your friends and acquaintances.
The interlocutor can be absolutely anyone: your first love, a literature teacher, a famous actor, or a singer. Create group chats and use any emojis. Get fake notifications about new messages, and change your WhatsApp status.
You can even receive a call and let those around you listen to your conversation. Change the background in messengers, and customize any font. Any dialog or mobile call can be saved and used again. You will find the conducted sessions in the "Notes History" section.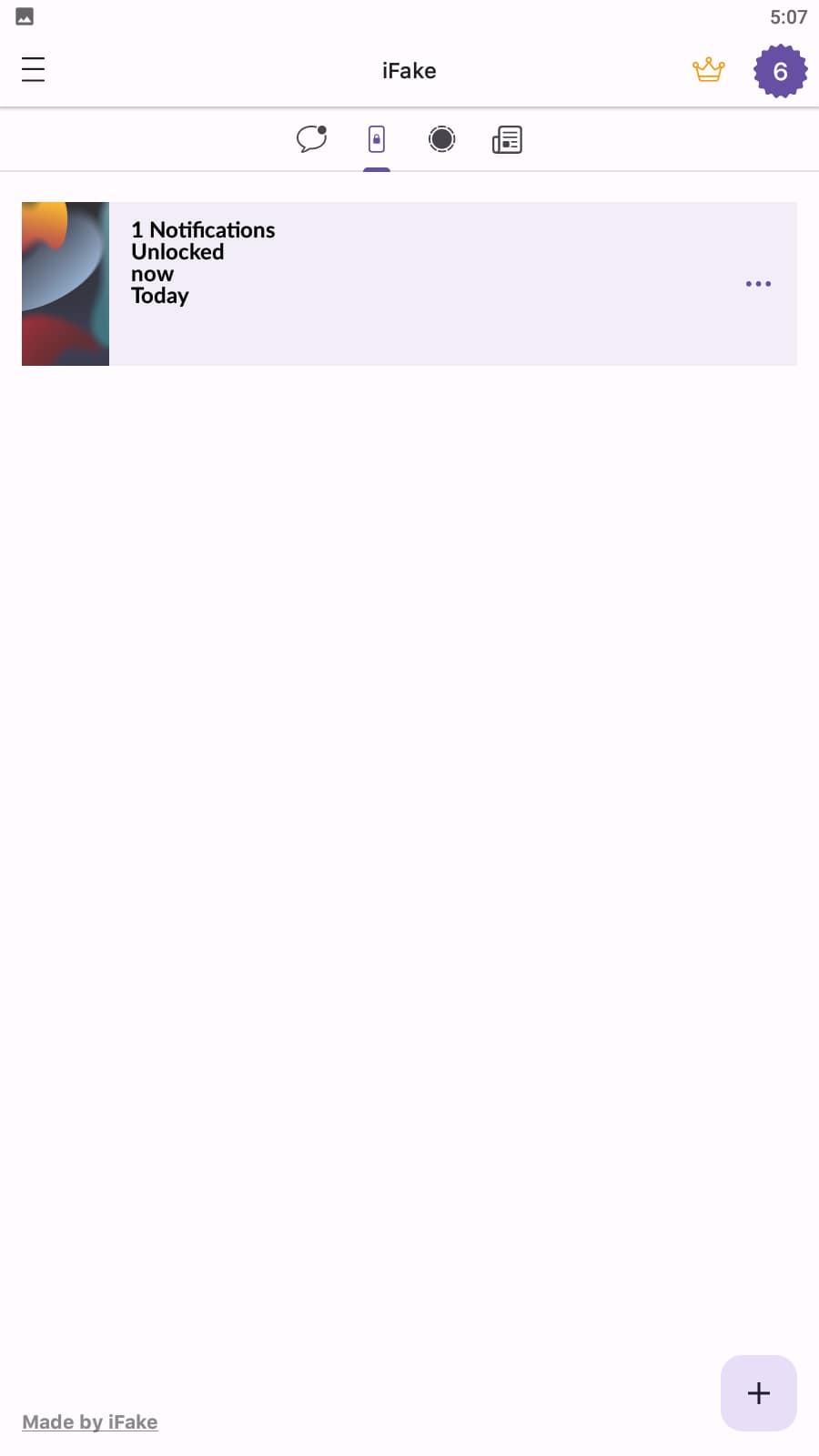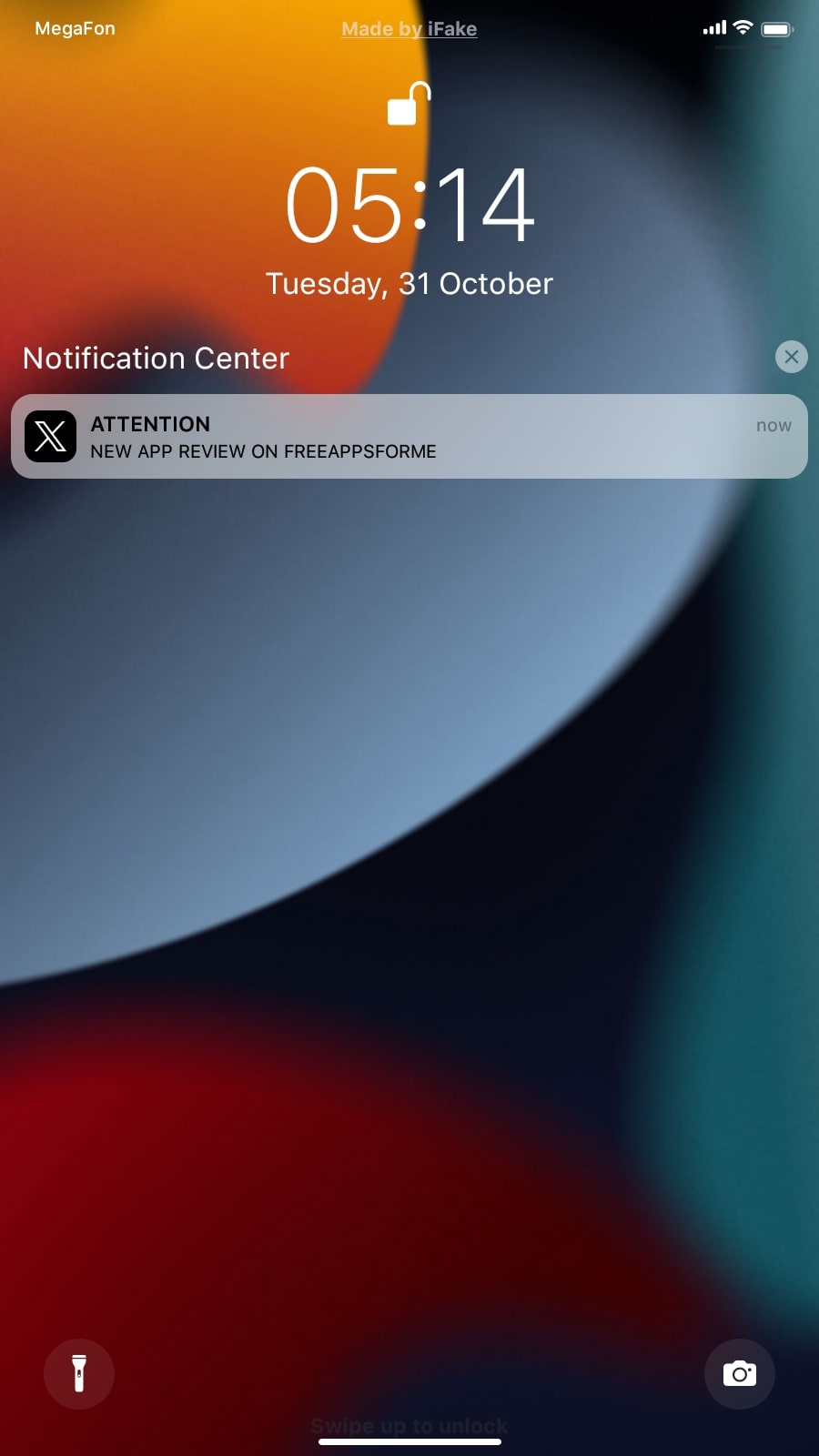 At night, it is recommended to set the dark mode. With the help of iFake, more than a million users have already conducted their greatest prank.


Notification maker by PH studio
Increase the functionality of your phone with Notification Maker. Create notifications with the information you need. Receive reminders at a convenient time without delay. You no longer need a notebook to remember your loved one's birthday or anniversary.
This app is suitable for both pranks and setting reminders in the form of notifications. You can create as many notes as you want. Create a new note, and specify the time and date it will appear on the screen.
With a wide range of options, you can set up a one-time notification or repeat at the right time. Choose a day of the week or specific hours when you perform the same action. Set up a notification once and receive it on a convenient schedule.
Change the format of notifications as you wish. Make the header colorful, and use different fonts to emphasize important details. Attach an audio or video file to the message.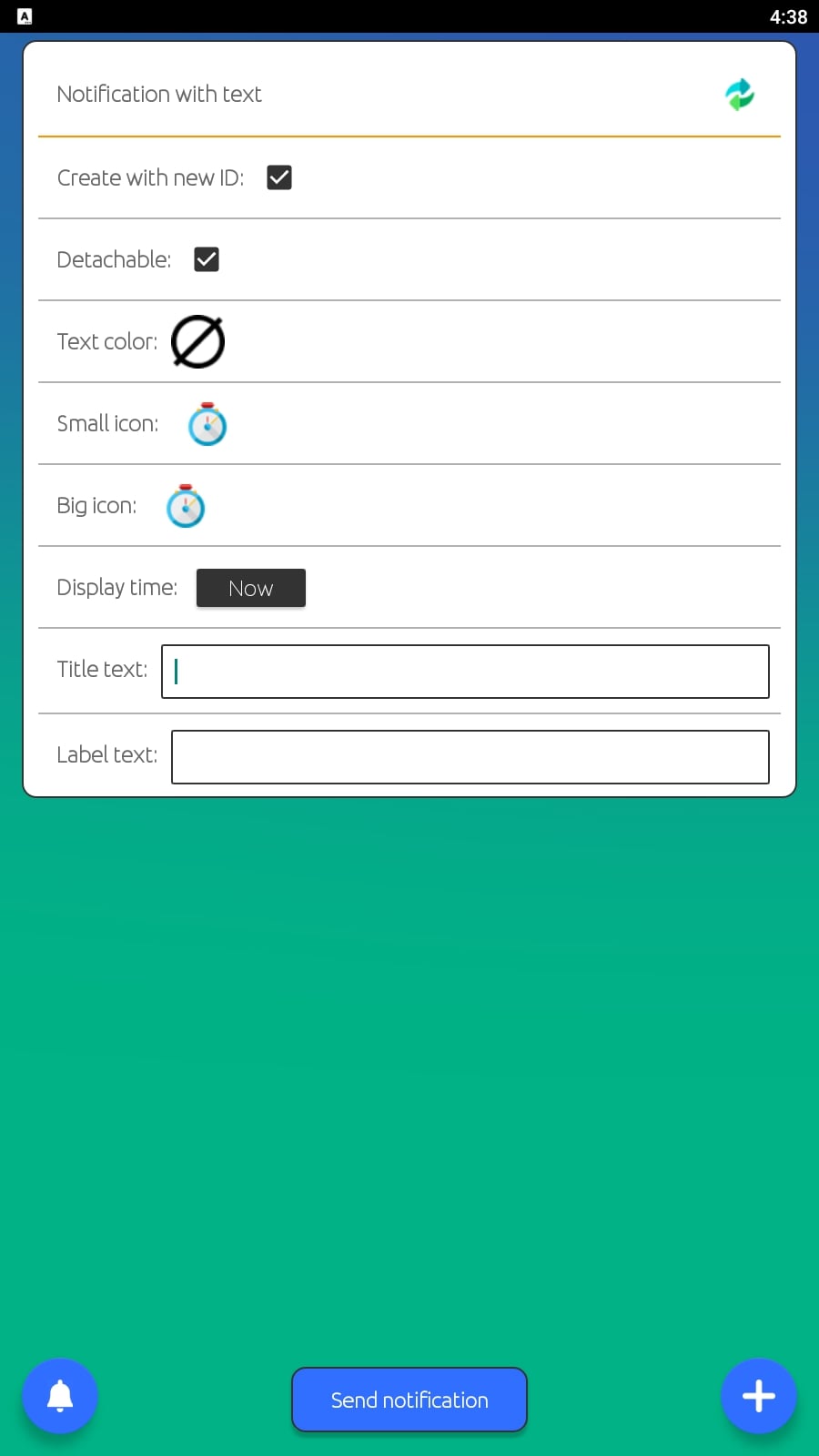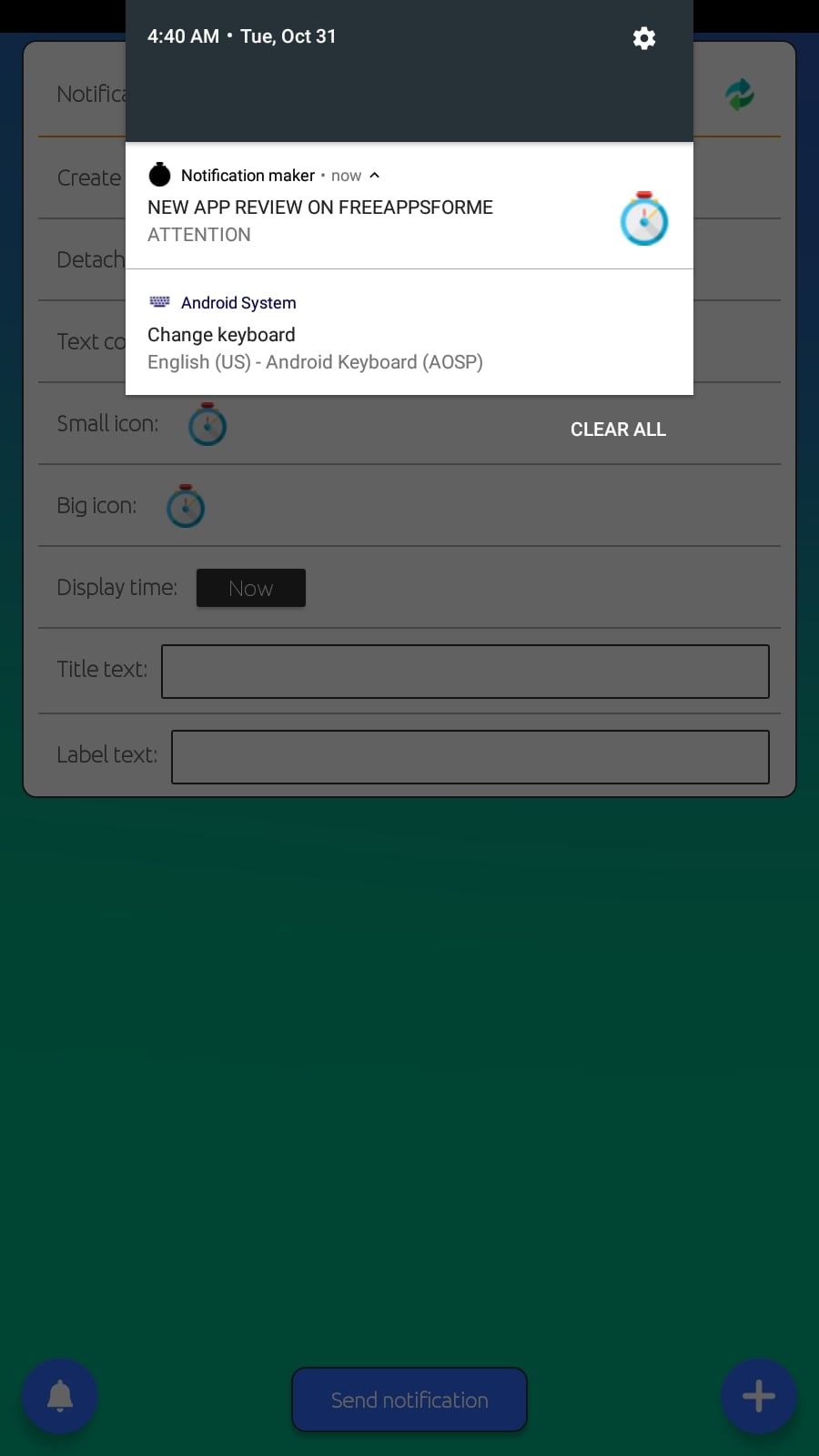 Customizable notification is displayed on any electronic device: phones, tablets, and smartwatches. To turn it off, tap on the image on the screen.

Fake Notification Creator by Mallasco Technologies
Fake Notification Creator gives you limitless possibilities in copying real notifications from other apps. This option can be used for jokes and entertainment.
The messenger icon and notification look realistic. No one will be able to suspect fake. This is a great chance for you to show your organizational skills and create a big prank with the participation of a large number of people.
It is worth remembering that the app does not create real messages, but only displays prepared notifications. It can be used to end an unwanted conversation or escape from an unsuccessful meeting. Notifications can be shown both through screenshots and in real-time.
By picking up your phone, all participants of the prank will be assured of the reality of what is happening. To generate a notification from any app, you need to tap on the icon with its image and enter the text. Next, set the timer for a suitable time and wait for the beep.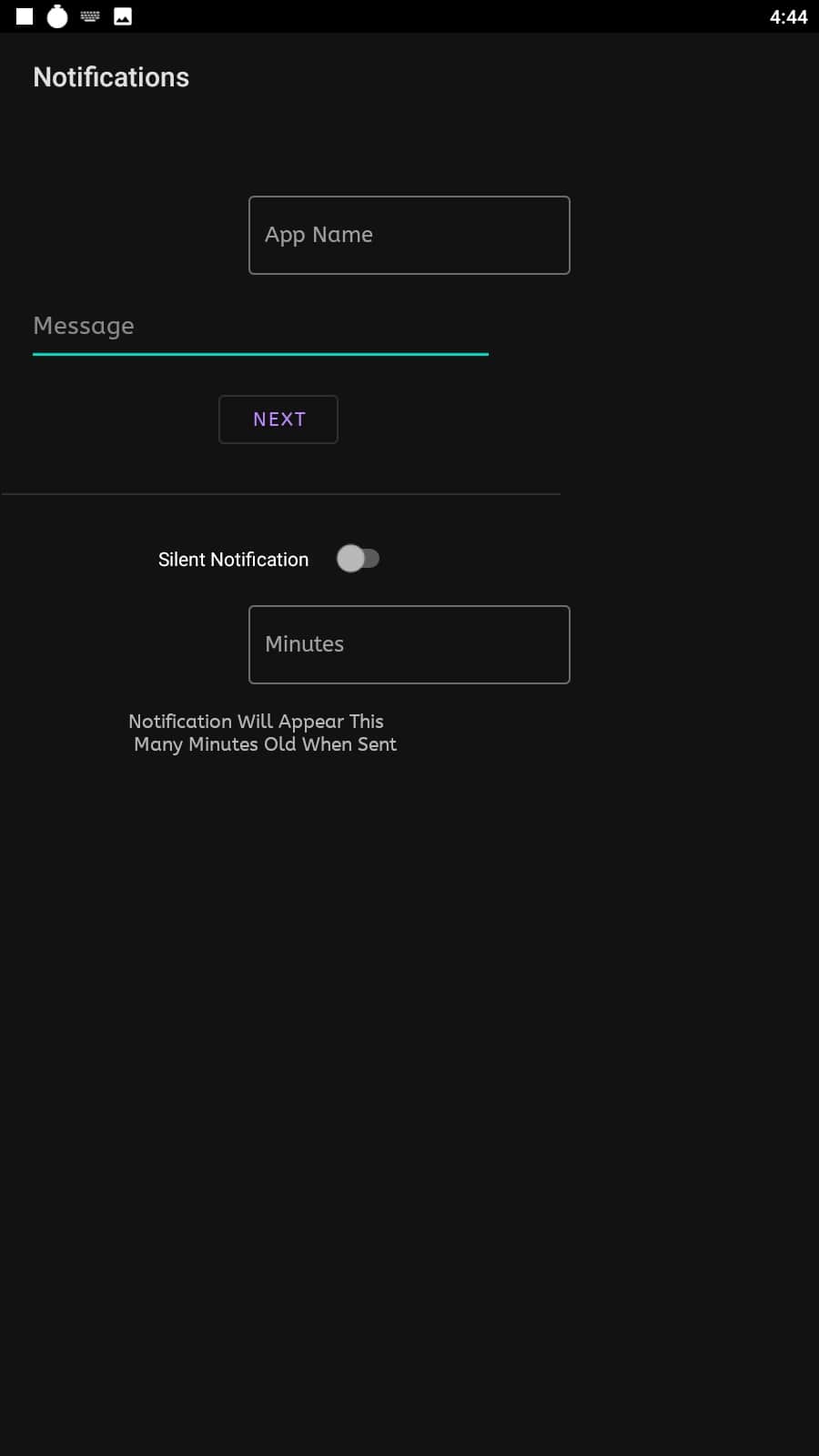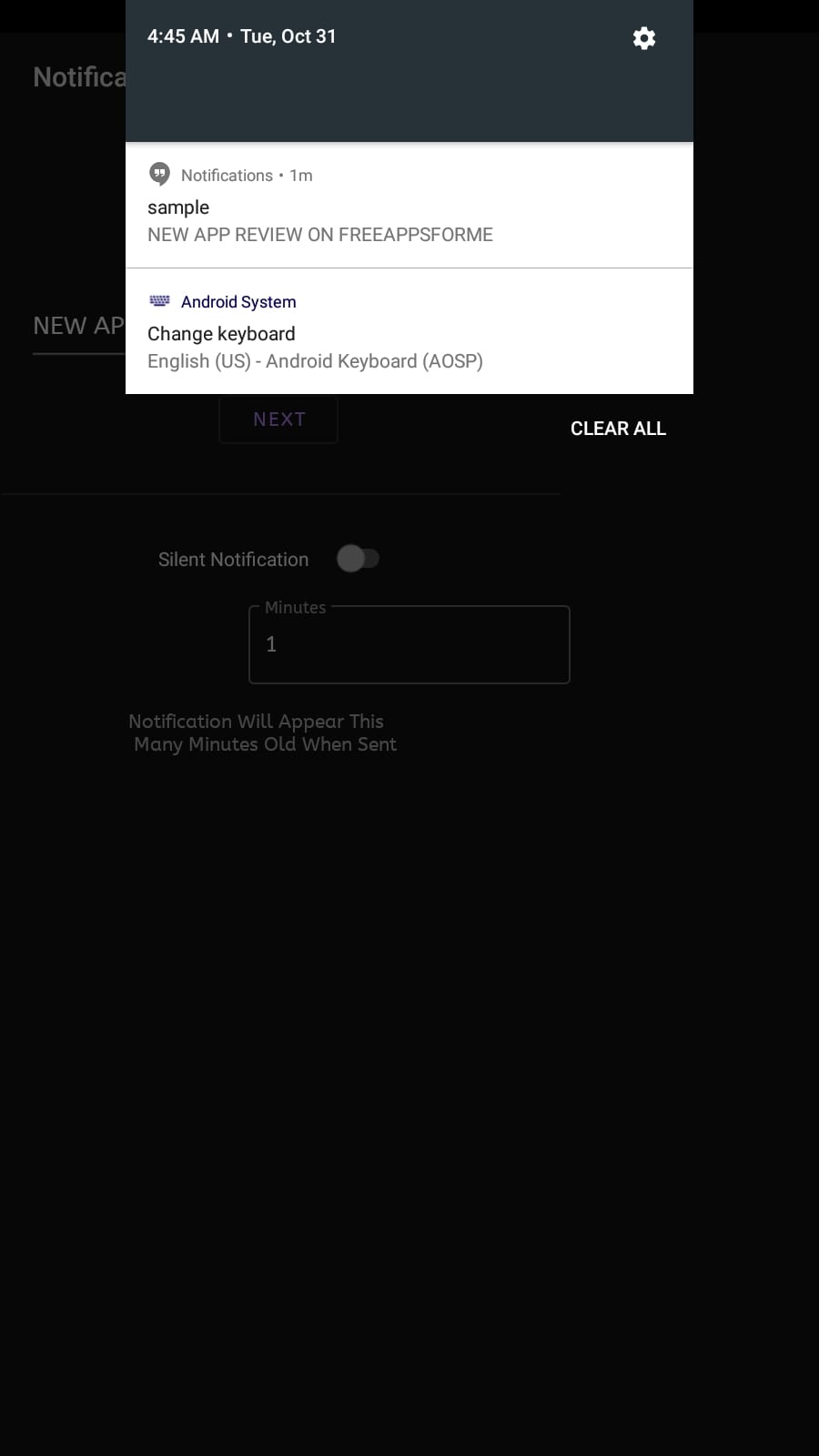 Now any idea for a prank will be a success. Fake Notification Creator requires an OC Android 4.1 or newer phone to install. It takes 3.18 MB and works without synchronization with other programs.

Fake Notifications by Zopsoft Technology
Edit your address book with Fake Notifications. Now you can receive messages from world celebrities, invite the King of England to visit, and chat with your childhood idol.
It copies notifications from different sources in detail. These can be popular messengers, social networks, and apps for listening to music.
All actions are performed automatically. In order for the prank to go perfectly, you need to decide on the app. Write the text you want to see in the notification. Select the subscriber from whom the message should come. Then specify the time at which you want to receive the notification.
This is a great opportunity to prank your friends and leave a boring party or date. Your conversation partner will definitely not doubt the veracity of the notification.
Get a ready-made notification in seconds. Create a convenient schedule for each of them. You can use it once or hold several identical draws with different participants.
Open any notification in the app history and make adjustments. Compose an unlimited number of alerts from any app without restrictions.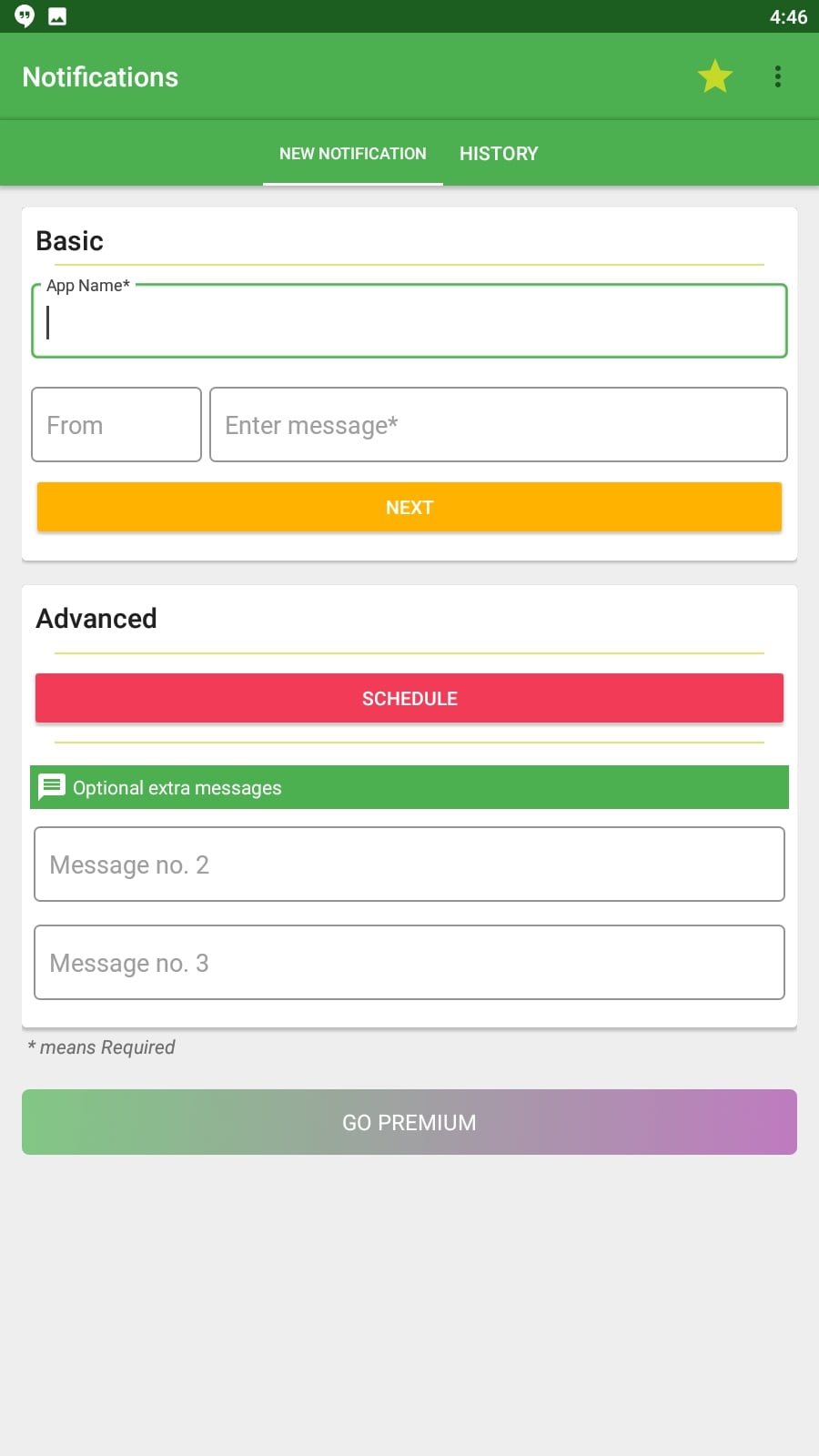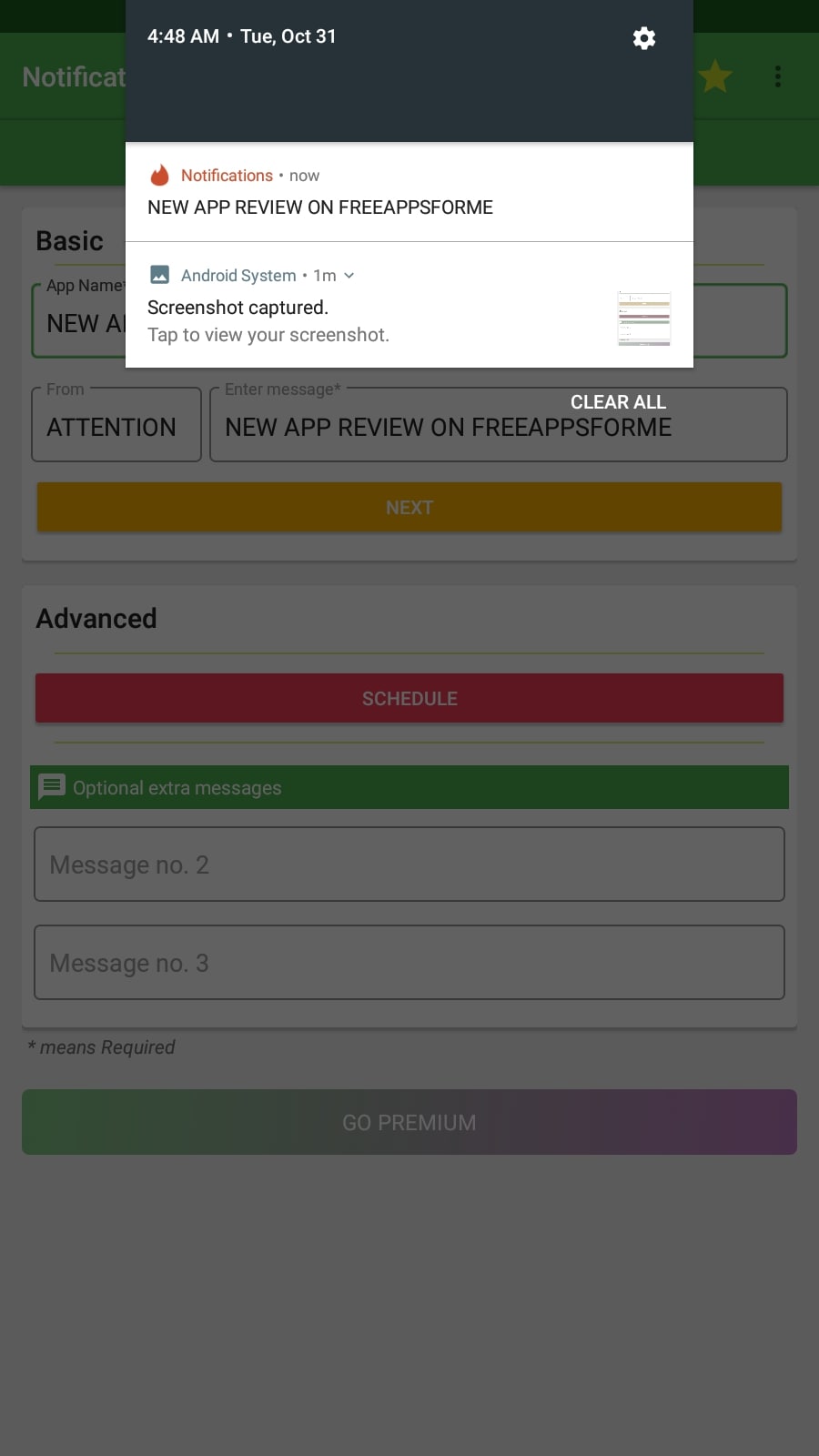 All personal data and information from fake alerts are not stored or shared with other servers. Complete your collection of original prank notifications with Fake Notifications.

You may also like: 12 Fake Social Media Generator Apps for Android & iOS
Notification Maker by Valentin Wagner
Notification Maker will help you organize your desktop, and plan the next week or month. Create up-to-date notifications that will help you not to forget about important events both in your work and personal life. You can customize any notification settings yourself.
Write text messages with contact information for your doctor, vendors, and clients. Book a cab in advance to catch a flight. Write a list of things you need on vacation. The finished notification can contain more than just text files. Attach a photo or audio recording.
All information can be copied with a single tap. Share the data with other users in messengers, send via email, or contribute to other apps. You can get an interactive secretary for undivided use completely free of charge.
It will help you delineate work tasks, and plan a family night out or a vacation. You won't miss your wife's birthday and have time to order the perfect gift. Make any schedule for notifications. Set a timer for each of them.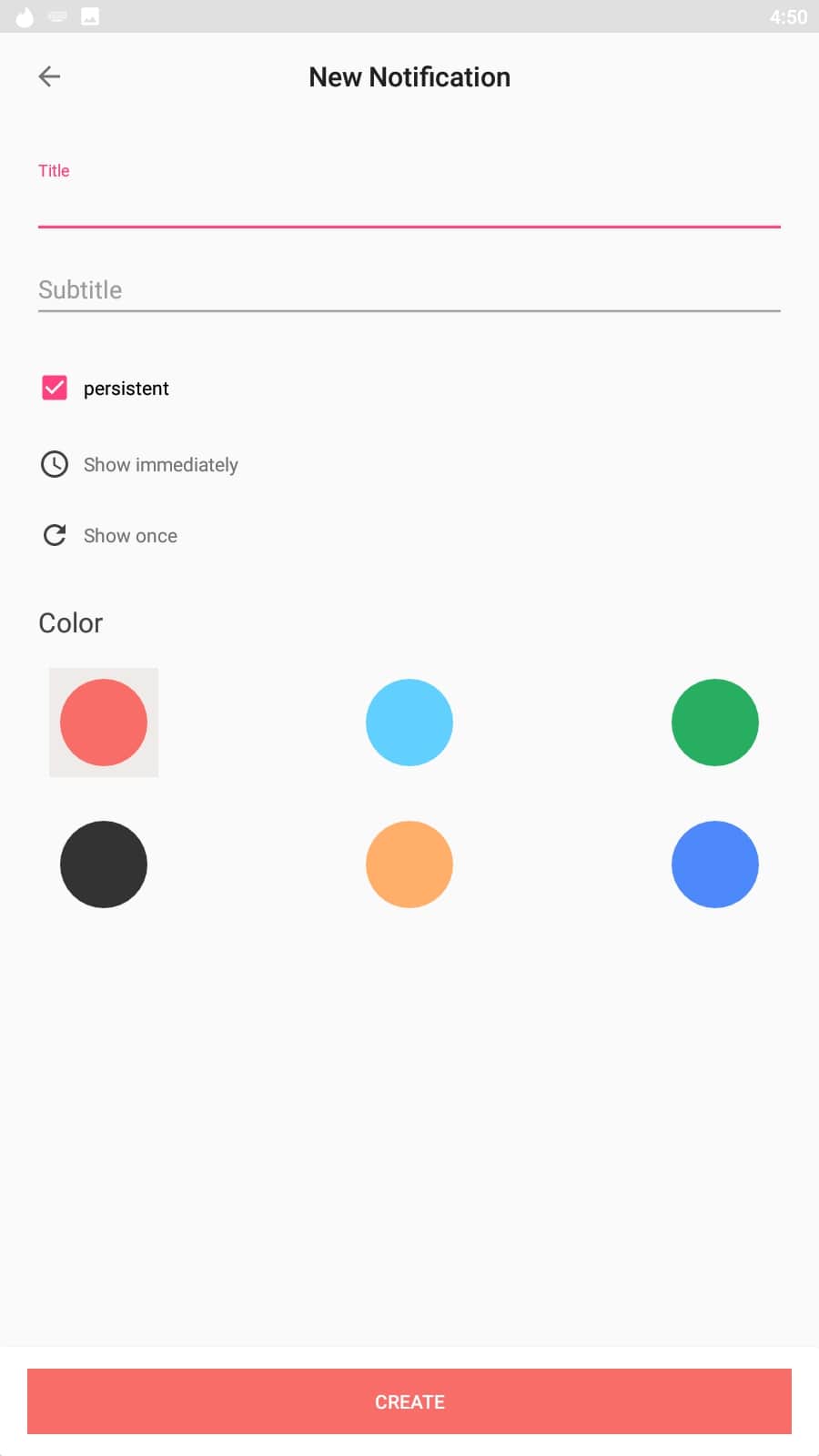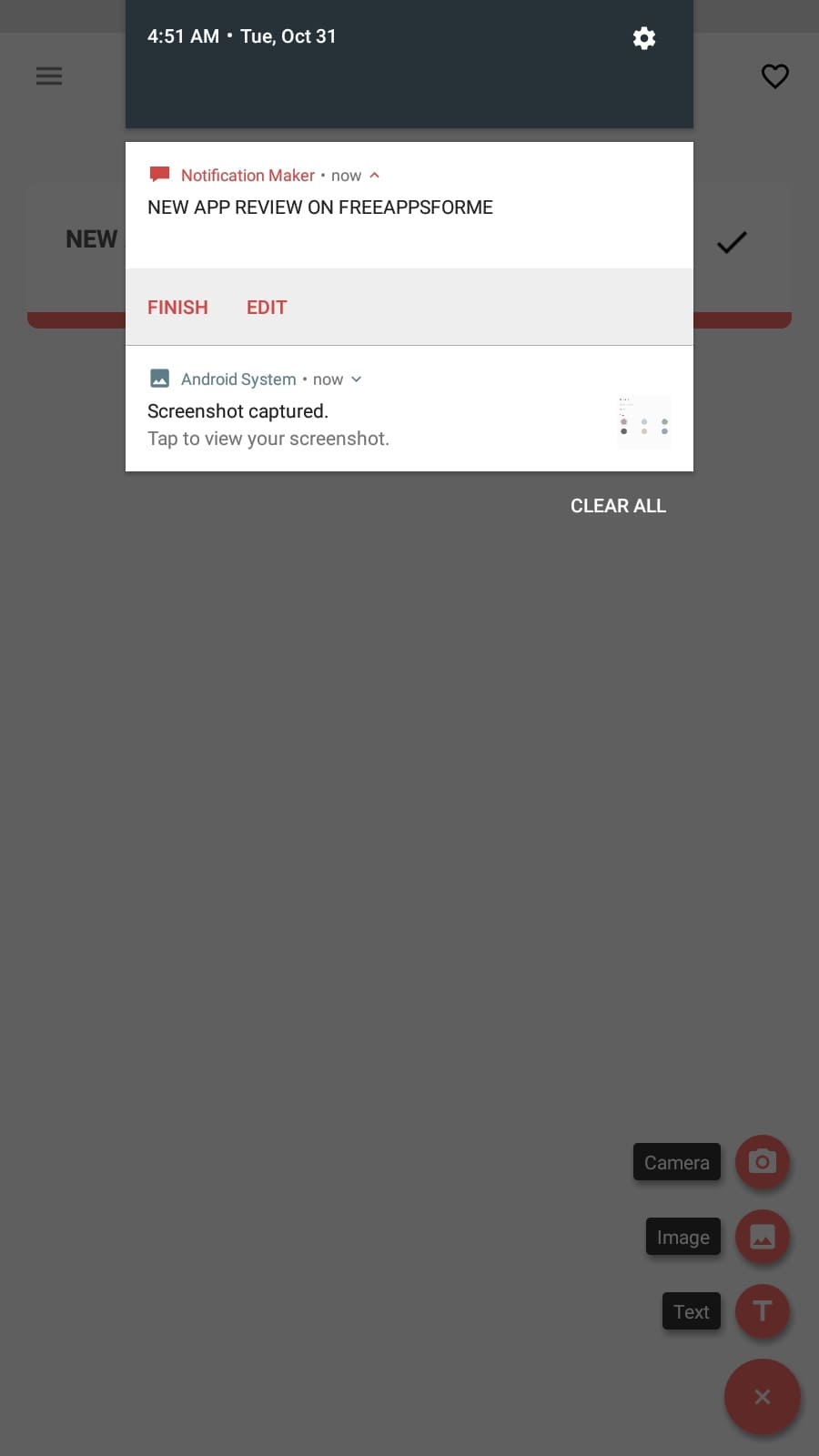 Use the repeat or reschedule feature. Choose the format and sound of the delivered notification.

Faker – Fake Notifications
Faker is a mobile app for iOS that allows you to create fake notifications to prank your friends. With this app, you can create and customize fake messages that will look just like real notifications from various apps.
Choose the most suitable notification type, its content, and display options, and then create a wallpaper to set on your smartphone screen. The app will automatically generate a wallpaper for your screen that you can set as your screensaver.
This program offers many variations of notifications, including popular social networks and messengers. Get a fake notification from any app with any content. Create a fake message, email, or alert from any service on your gadget.
Customize the time at which the notification was sent, choose the display format, and download suitable wallpapers. Change colors and styles of notifications to match the design of your device.
Created notifications are saved in a special folder in the app, so you can easily find them later. You can use the presets at any time and delete them from your device storage on your own if necessary.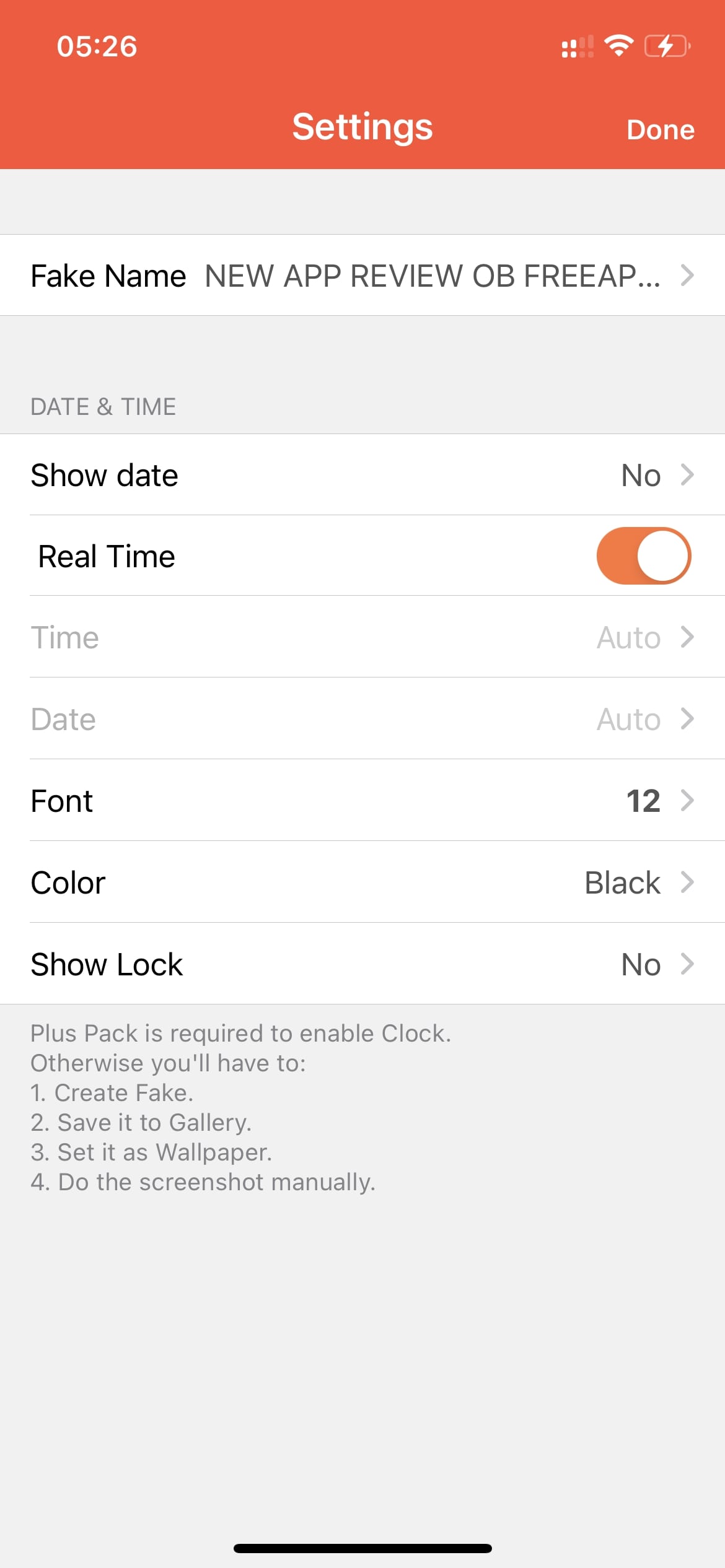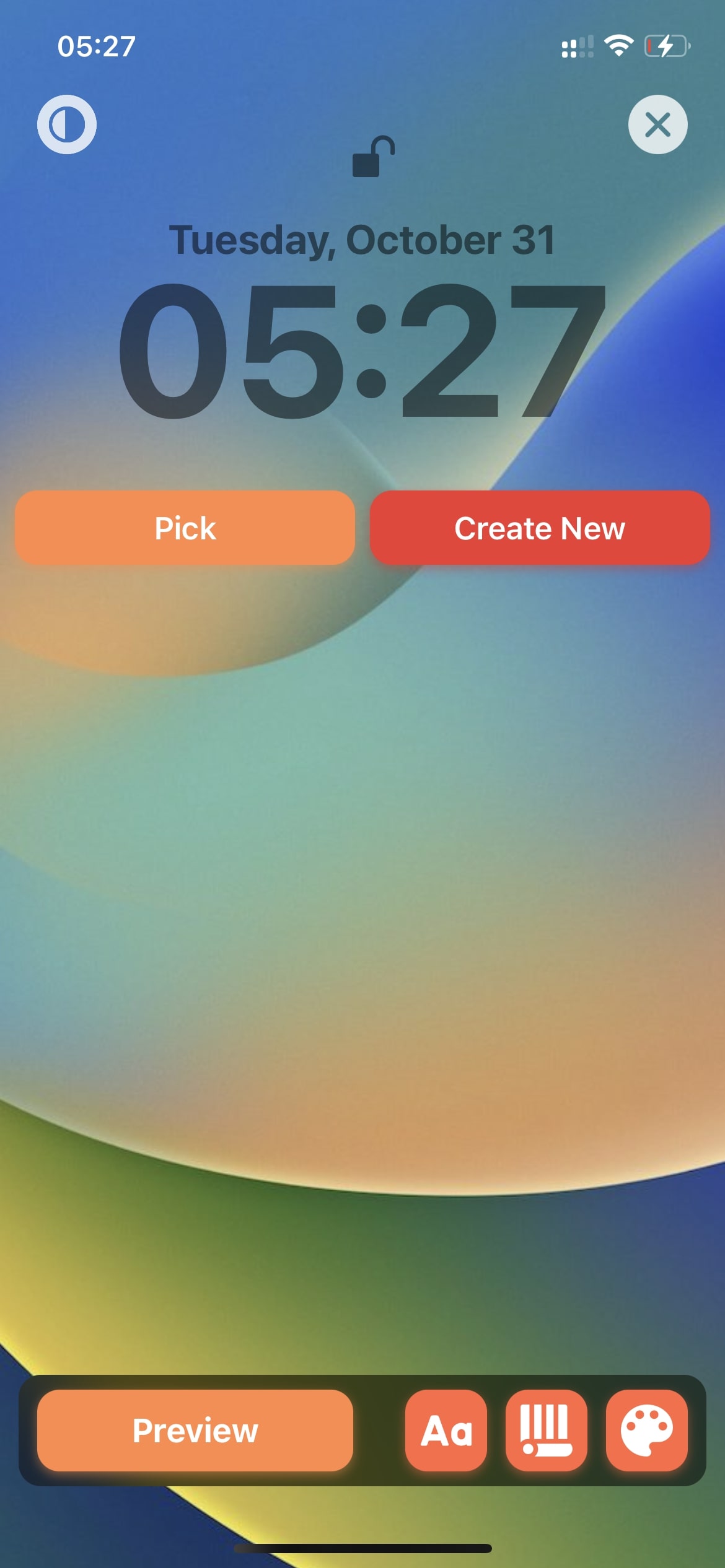 Connect the paid version of the app to get access to more features. With a subscription, you'll be able to create many more notifications, allowing you to make your jokes more varied.

Fake Notifications by Argon Dev
This is a mobile app that allows you to create and send fake notifications on your Android smartphone. Here you can create various types of notifications from different apps and services on your mobile device.
Create a notification type that suits your needs, add text to it, choose an icon, and customize the time and date to send it. After customizing the notification, you can send it to your device or share it with your friends through online platforms.
The app has a large assortment of customization options and tools to create realistic notifications. Select and use different icons to match the real apps on your device. Customize the sound and vibration to make the notification even more realistic.
Choose settings to display notifications on your phone. For example, send notifications to your home or secondary screens. Make notifications come to the lock screen. Use the feature to control the time and date when notifications are delivered.
Customize the sending to a specific date and time so that the notification arrives at the right time. Try to generate notifications in a couple of seconds and send them to your device.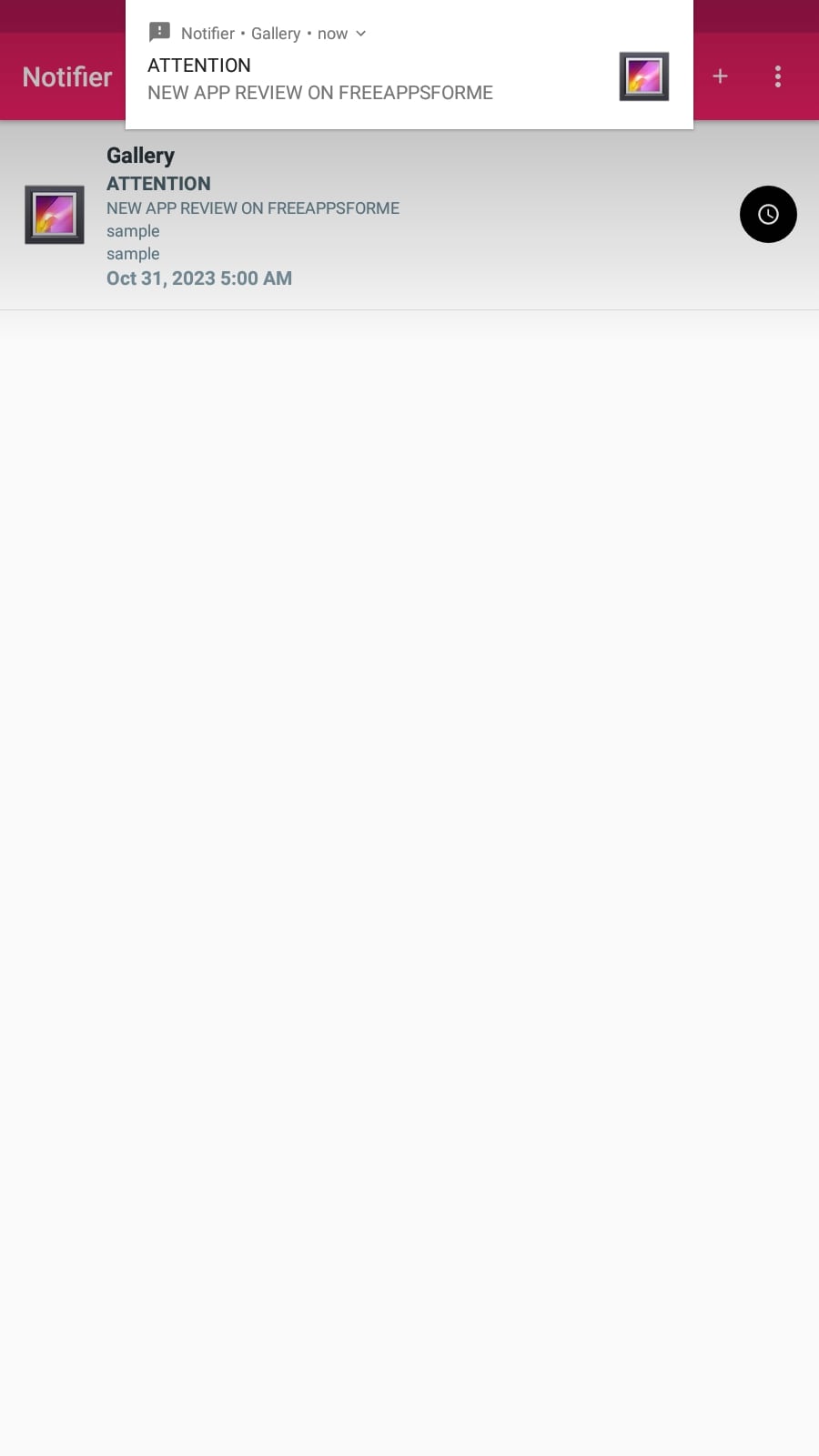 Take advantage of a paid subscription to get access to more features. A paid subscription allows you to send more notifications and use the app without ads.

Notifications Simulator by xinesoft
This is a mobile app that allows you to simulate notifications on your phone. Here you can create fake notifications from different sources and services to prank your friends.
The app contains many different tools and features that help you customize notifications to suit your taste and preferences. It contains different types of notifications that you can generate.
Send yourself fake text messages, alerts for incoming calls, calendar events, and so on. Choose the appropriate type of notification from the offered in the assortment of the app. The program will help you generate it literally in a couple of seconds.
For example, send yourself a message from a well-known app or social network, and it will automatically be displayed on the smartphone screen of your choice. Creating notifications takes only a couple of minutes, because you can use presets and templates for them.
Notifications will be fake, but very realistic because you can set the actual icon of your favorite app or service on them. Notifications are intended only for displaying on the screen of your mobile device. They cannot be clicked or navigated.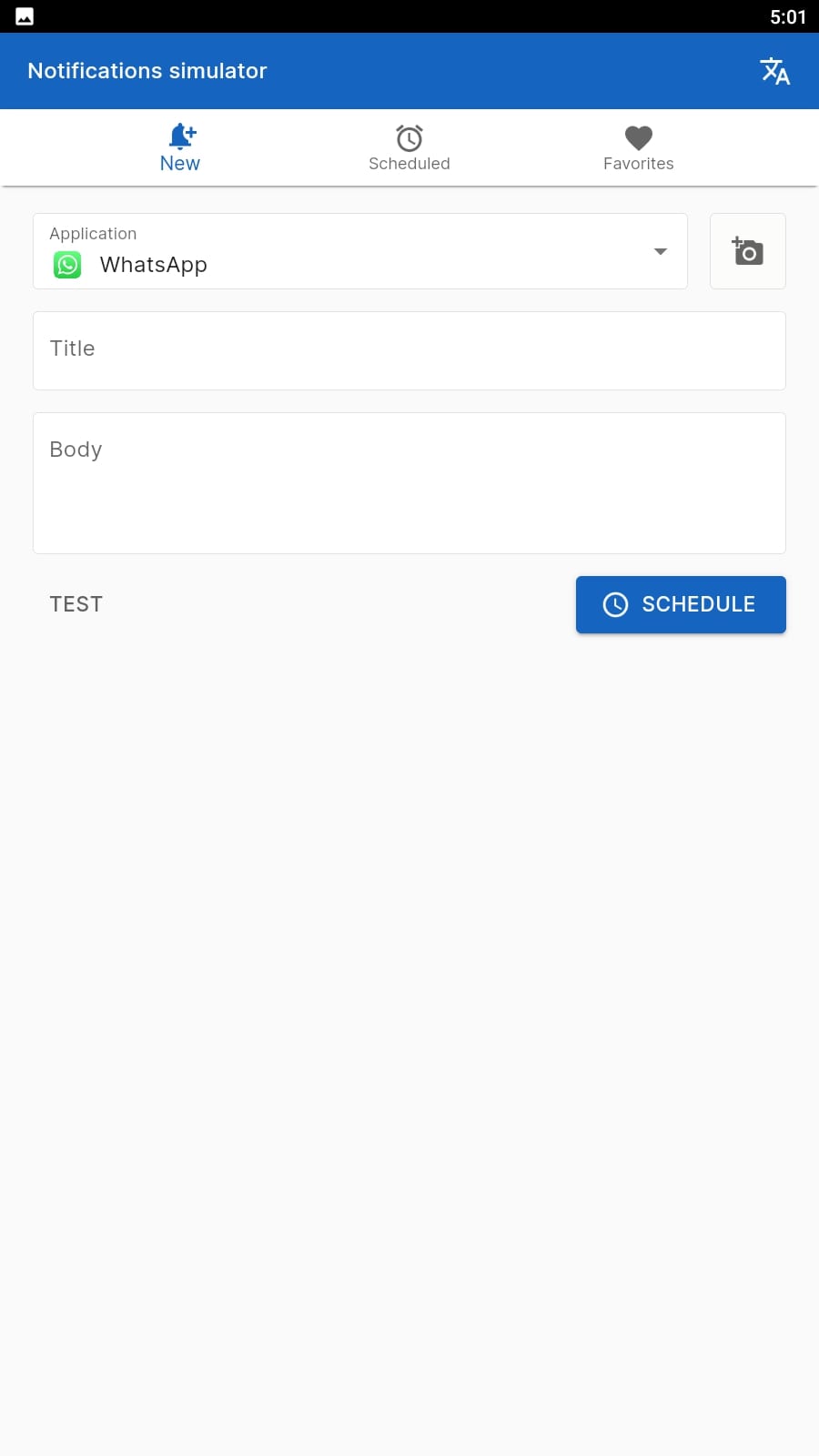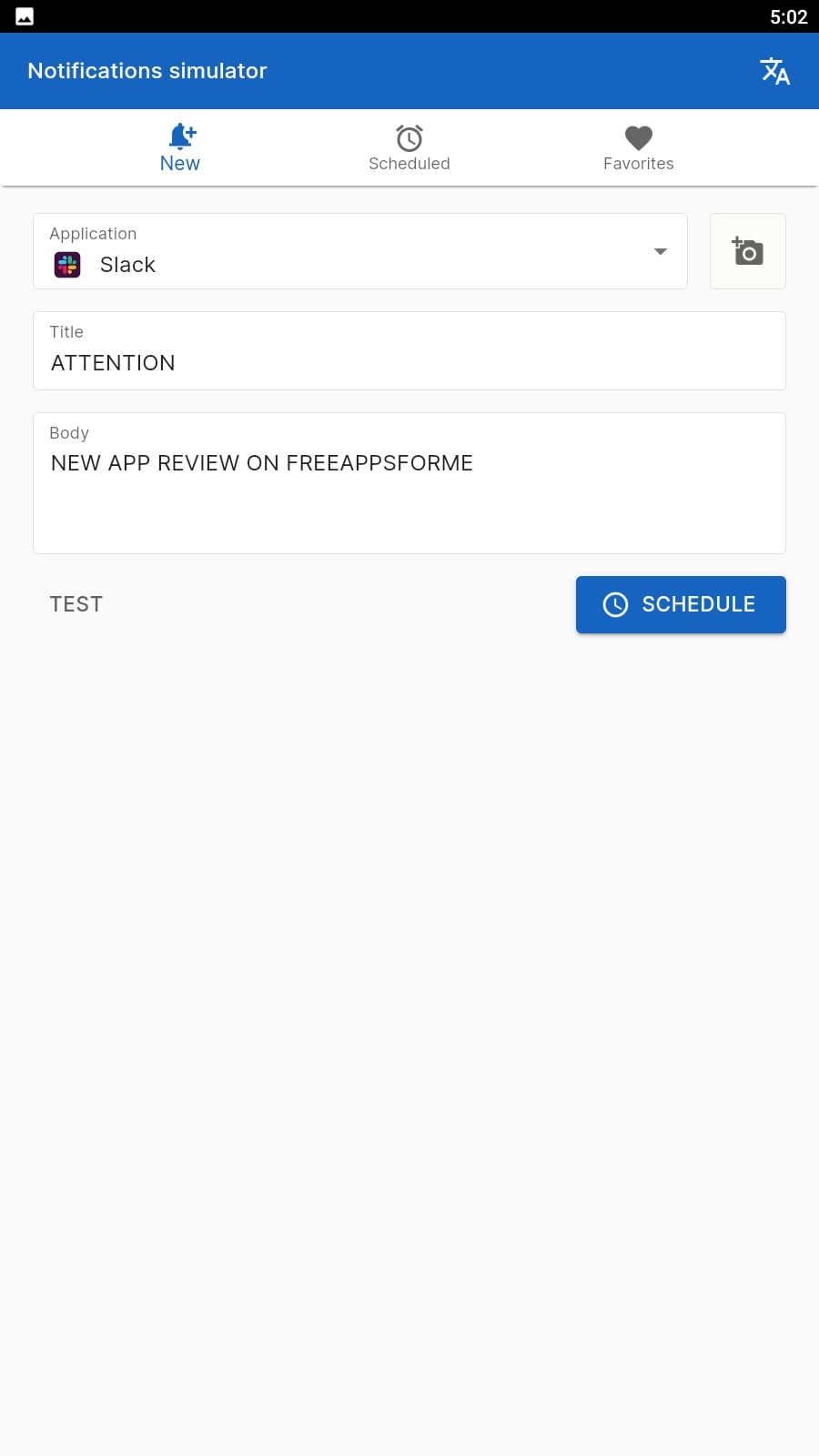 Customize different notification settings. Set appropriate colors, fonts, sounds, and vibrations. Change the notification settings to suit your preferences and taste. The app has a feature to save your notification settings, so you can use them in the future to resend them.

You may also like: 11 Free Fake Money Transfer Generator Apps
Fake notifications creator by Pick Perfect Technologies
Use Fake Notifications Creator for pranks and jokes on your friends and family.
The app allows you to create notifications from various popular apps and social networks. Here you can find icons of different programs and services that you can apply to create your unique notifications.
It somes with a large set of settings, so you can fill in the fields for sending notifications yourself. Set the name of the sender, write the text of the notification, choose the icon, and even the time of sending.
To create a fake notification, all you have to do is select a social network, write the text of the notification, set the name of the sender, and choose the icon of the app it comes from.
You can then customize the delivery time of the notification so that it appears at the right moment on the screen of your mobile device.
The app also offers a number of extra features that help make fake notifications as realistic as possible. For example, you can add text that will appear on your lock screen. Save the created notifications in the app to reuse them in the future.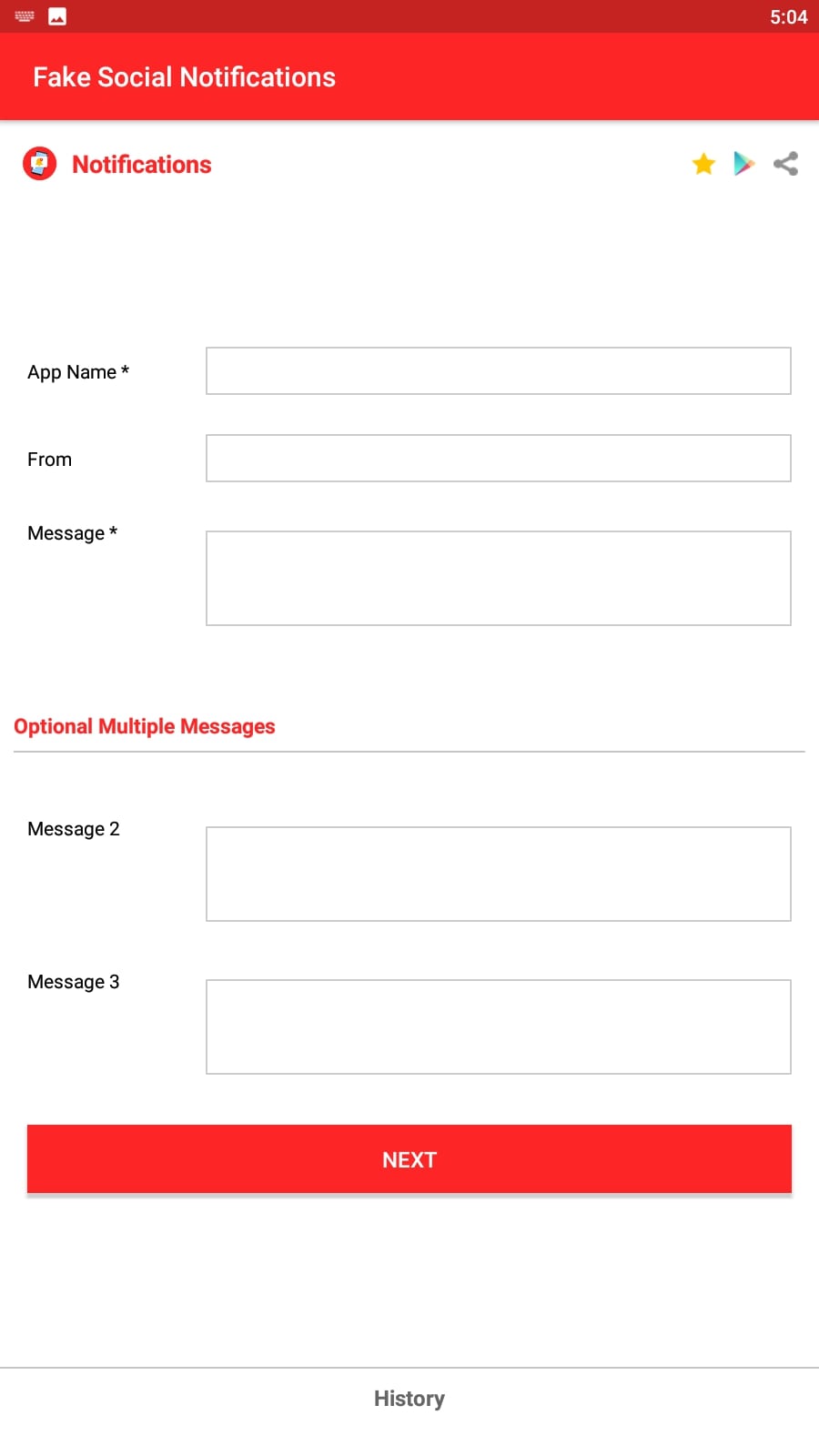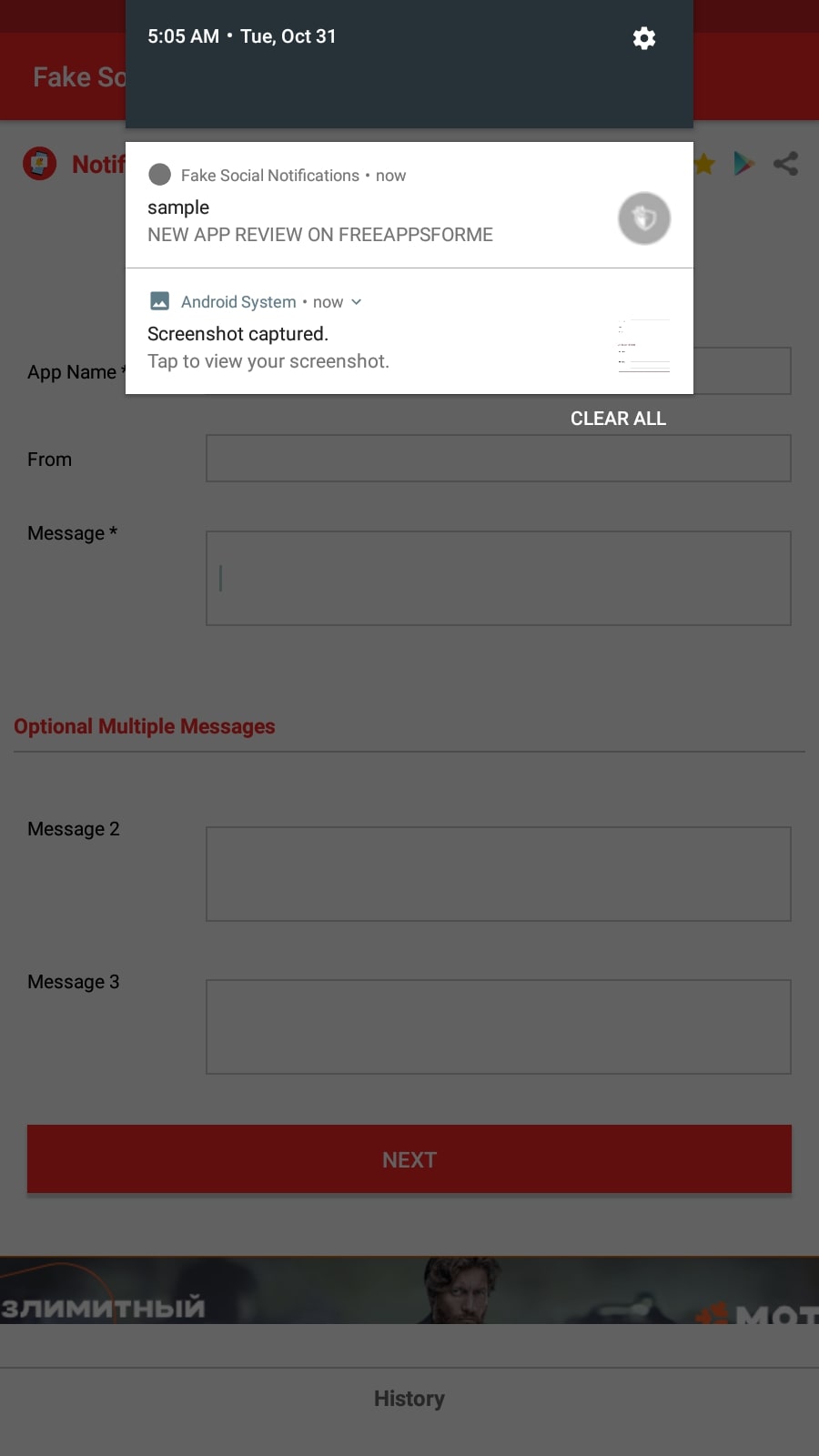 Choose the time that will be displayed on the notification. Manage the notifications yourself and delete them after draws to avoid clogging up the device's memory. View the history of created notifications to avoid repeating jokes and create exclusively new texts.