Wallpaper is the easiest way to change something. You should agree that if you change the wallpaper in the room, its appearance will immediately change, not to mention the smartphones.
If you have not changed the desktop screensaver of your phone for a long time, this change may even create the feeling that you are holding a brand new device in your hands. Moreover, if you want to change the wallpaper frequently, you can watch something new and interesting on your screen every day.
The App Store and Google Play have a huge variety of specialty applications, for example, 17 Best Screensaver Apps for Android & iOS. They let you change themes, change the wallpaper, add new colors to your screen, and much more.
But not all of them will regularly change the image for you. We decided to find which of the services offer users regular picture updates and beautiful pictures. So, we present you 11 Best Automatic Wallpaper Changing Apps for Android & iOS.
4K Wallpapers – Auto Wallpaper Changer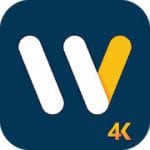 If you like live wallpapers – that is, those that represent a GIF image or the constant movement of objects on the screen, 4K Wallpapers offers you a huge range of them.
All wallpapers in the application are of high quality and suitable for screens of different sizes. Even if you want to install them on your tablet, the quality will still be excellent.
4K Wallpapers does not consume too much of your battery, so you hardly notice the work of the service. All images are selectable with a single click, so you don't have to download them or search the gallery.
4K Wallpapers has collected separate albums with themed wallpapers, among which you will be looking for something you like – it can be an abstraction, food, music, nature, and much more.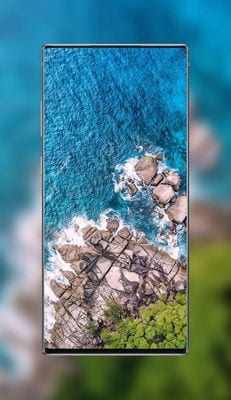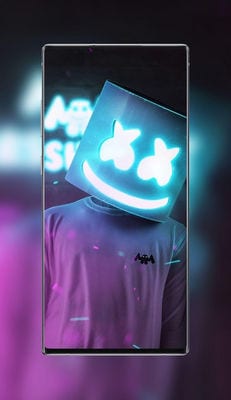 You may also like: 15 Free Background and Wallpaper Maker Apps (Android & iOS)
Wallpapers & Themes for Me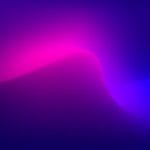 iPhone owners know firsthand that it's not always possible to improve or customize your smartphone. Now you can do it with the functionality of Wallpapers & Themes for Me, which allows you to decorate your screen. All the changes you'll be offered can be previewed and tested to see if you really like this kind of screen.
To make sure you can smile every time you unlock your smartphone, you can use both the standard and advanced features. As usual, there is a limited number of different wallpapers for your screen, as well as very few different topics.
After purchasing a subscription Wallpapers & Themes for Me gives you access to all premium wallpapers and themes, as well as regularly adds new copies to the catalog.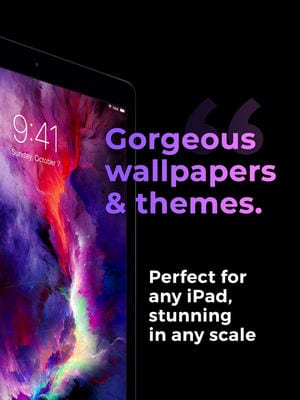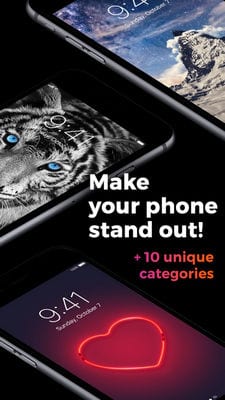 Auto Change Wallpaper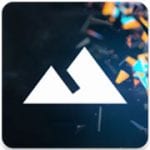 This application has very simple functionality, which you can immediately understand from its name. The Auto Change Wallpaper changes the wallpaper on your smartphone screen automatically, without your involvement and in just a few seconds.
Changes can be set in the settings yourself – it can be a certain amount of time, lock the screen, or double-click the screen.
It should be noted that all images for wallpaper Auto Change Wallpaper uploads from your gallery. You will be able to create a separate folder to which you will need to download the pictures, pictures and photos that you want to see on your screen.
The application can also select a random image from all the presented ones: the main thing is to specify it in the settings. Making a conclusion about the Auto Change Wallpaper, we can say that it is very simple and clear to the regular user.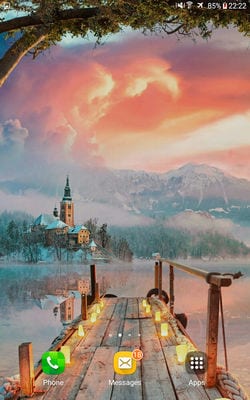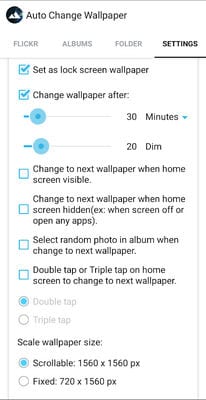 Casualis:Auto Change Wallpaper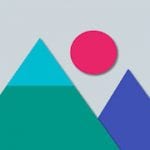 Do not know what you want to install as wallpaper on your smartphone? Then leave it to the Casualis application.
There are more than 3 thousand images in its catalog with different themes and in high resolution, and you can also add something new yourself. If you wish, you can fully organize the change of wallpaper from the gallery of your smartphone, choosing only the best of them.
Casualis has additional features and capabilities that are available both in the public domain and for purchase. In the application, you determine the frequency or signal at which the wallpaper of your smartphone will change.
It can be a random installation each time you unlock your smartphone; when the phone shakes (just shake it); a certain amount of time – it can be several hours or days. Casualis helps users personalize their smartphone effortlessly.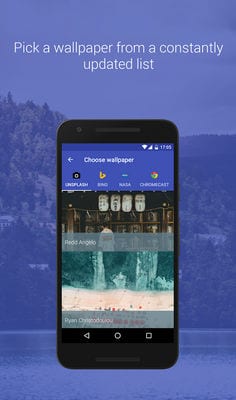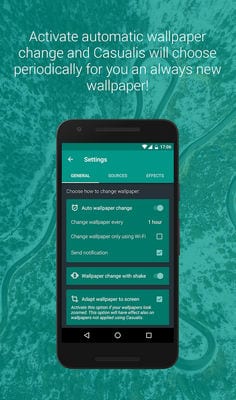 Everpix Cool Wallpapers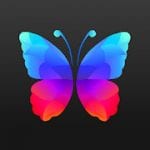 High-quality wallpapers in both 4K and HD resolutions are available in almost all specialized applications. With Everpix, you get them completely free and in huge quantities – several thousand quality images of your choice.
All of them are categorized to make your choice a lot easier. You can choose new themes every day if you are not too lazy to do it so often.
Everpix is a widget that can also be installed on Apple Watch. So you can have different wallpapers not only on your smartphone but also on the smartwatch. A large number of wallpapers and features are free, but there is also a subscription option.
Members of the Everpix Premium Community receive regular updates and premium features, as well as the complete elimination of advertising. While you can choose from a large image library even without buying a subscription, getting rid of ads is a significant plus.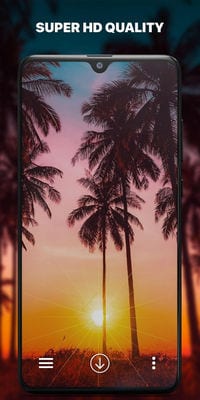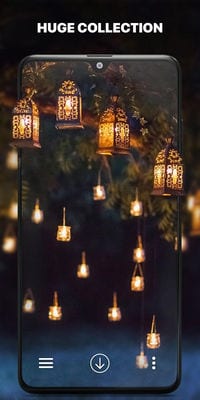 You may also like: 15 Free Lock Screen Apps for Android & iOS (widgets & wallpapers)
Wallpaper Changer by j4velin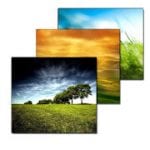 Optimization for battery performance is the main advantage of Wallpaper Changer. If you really care about your smartphone's uptime, as well as the power consumption of each of the applications, the best choice is the most optimized option.
The Wallpaper Changer is fully optimized – it works fast, but your smartphone battery will not run out of power.
Wallpaper Changing with this application can be either automatic or manual. You can constantly switch wallpaper to the next one by simply clicking on the Wallpaper Changer widget.
There is also a timer available, which will be used to switch the image. It may take some time for you to fully configure all the settings of the application, but in the future, you will just watch the process of its operation.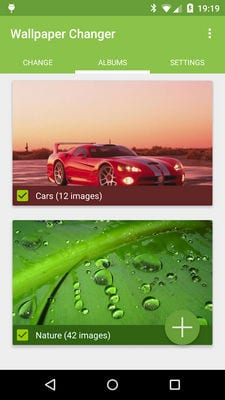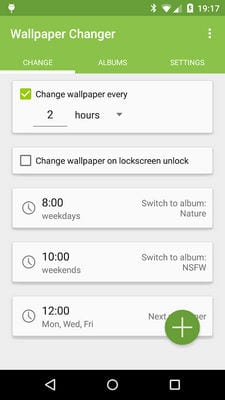 Changer – Wallpaper Manager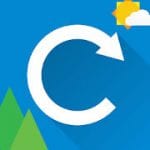 If you need to not only change your wallpaper but also regularly update your screen information, the Changer app is a great choice.
The app can change your desktop screensaver according to your location, time of year, current weather, and other factors – depending on what you want. These can also be other images that the user chooses.
In order for Changer to change the wallpaper of your smartphone, you will need to determine what you will see each time. This could be a random standard wallpaper or your images from a folder.
Changer can connect to cloud storage or smartphone memory by randomly selecting an image. In the application settings, you can define absolutely all the nuances – frequency of changes, source, and access to data.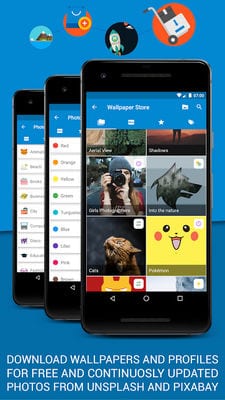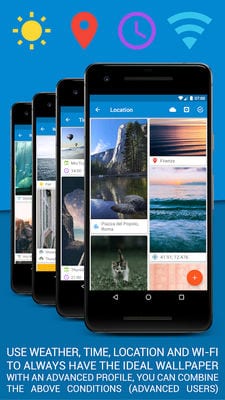 Wallpapers HD for iPhone! By Skol Games LLC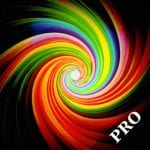 Developers immediately decided on what platform their application will run. Wallpapers HD for iPhone has a huge and varied catalog of wallpapers for your smartphone, which can be customized to fit any model of iPhone.
The application is optimized not only for the latest models of Apple phones but also for iPod and iPad, which will allow you to use the same images on all your devices.
Because the display size may vary, Wallpapers HD for iPhone automatically adapts the wallpaper to the full screen without cropping or distorting the image.
All wallpapers and backgrounds are available as soon as the service is installed on your smartphone. For easy setup or your special wishes, Wallpapers HD for iPhone also has a small photo editor, which makes it possible to apply effects or color correction.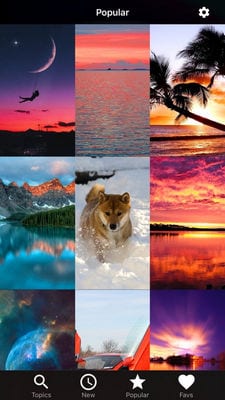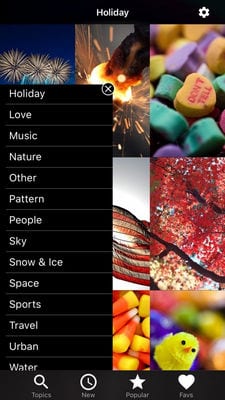 SB Wallpaper Changer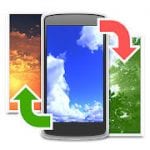 The SB Wallpaper Changer is a simple application that will require some action before it will work. You will need to install it, and then choose what triggers will change the wallpaper you prefer. This can be an automatic time change, screen orientation change, when your smartphone is locked, and other options.
We recommend that you see exactly what your images will look like on your desktop beforehand – you may have problems with the size and cropping of your pictures.
It should be noted that the SB Wallpaper Changer differs from similar applications in that it automatically changes the appearance of the screensaver when the orientation changes. In other words, the application perfectly handles both vertical and horizontal modes of operation.
When you change the wallpaper, you can also include effects that you will see – dimming, swiping, and others. There is also a set of default wallpapers – they are very simple and standard, such as landscapes and nature.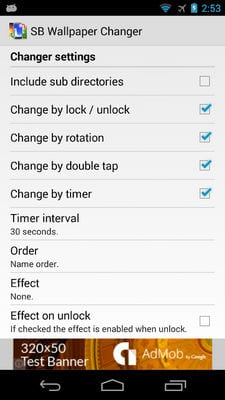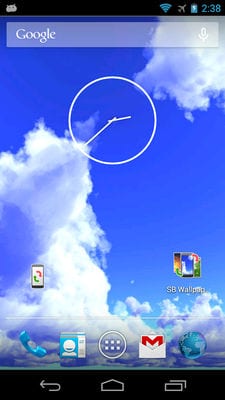 Tapet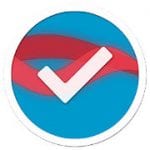 If you have a smartphone with a non-standard screen resolution, Tapet is a great option for you. Here the wallpaper is automatically created according to the screen size, which allows you to use images in high quality in any situation.
The service does not contain downloaded images from the Internet – everything is created immediately on your smartphone. Here you can create wallpapers in non-standard styles – for example, Material Design.
On each image, you can impose additional effects, such as parallax (sounds already unusual, though) or standard blurring. It's worth noting that Tapet doesn't use live wallpaper technology, so it practically doesn't charge your battery.
Of course, like all other services, this application supports different options for changing the wallpaper – hourly, at certain intervals, or because of some trigger.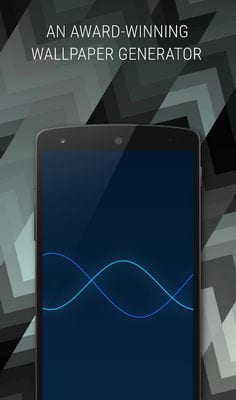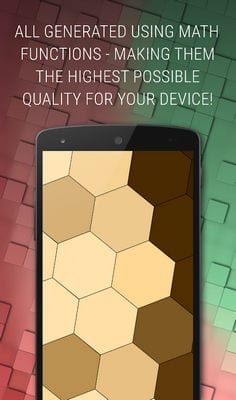 You may also like: 11 Best poster maker apps for Android & iOS
Unsplash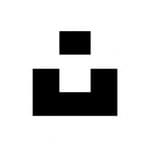 Unsplash is another good application that allows you to change the wallpaper on your smartphone regularly. If in other services you just had access to standard stock images, here you get endless material from many photographers.
The fact is that Unsplash presents almost 2 million high-resolution photos, which were taken by real people and uploaded to the service.
In addition to the fact that you can change the wallpaper of your smartphone, all images that you think are beautiful and interesting, you can use in your projects.
Presentations, videos, or even just pictures for social networking posts – everything will be much better with high-quality pictures. Unsplash allows you to take your own photos and upload your own photos to the application directory so that other users can also take advantage of your creation.
You may have a standard manufacturer's image on your screen since you purchased your smartphone – some kind of abstraction, nature, or something else, unsightly and inconspicuous.
You could put another image on your home screen or lock screen yourself – but even that image will get boring over time and you'll need to look again for something new.
That's why automatically changing the wallpaper on your smartphone is perfect for people who don't like to look at the same objects for a long time. You can choose from our selection of the most suitable app for you and install it on your smartphone right now. Then, in just a few minutes, your screen will be flashed with new colors.