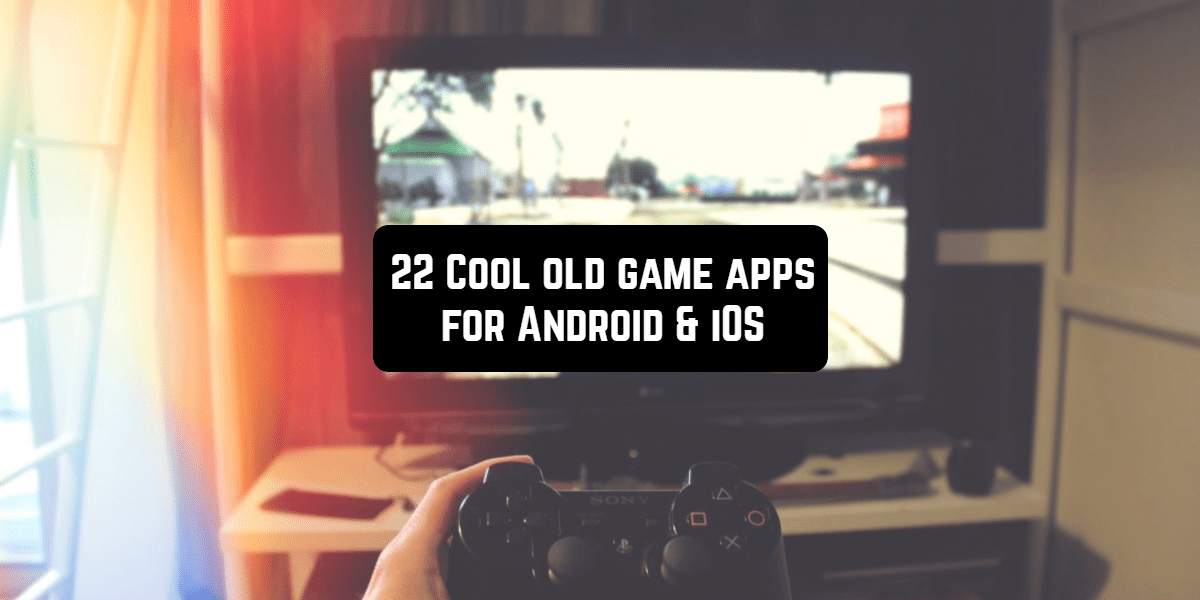 Sometimes nostalgia hits you and you suddenly want to watch old movies, view old pictures, play old games. If this is the case, then you came across the right article! Check out the best old school & old games below, find your favorite ones and enjoy!
Cool old gaming apps
TETRIS Blitz
Tetris is a game which was very popular in the 90s. If you didn't catch those times, you still probably know of it – such popularity has it gained. TETRIS Blitz by Electronic Arts represents a modern version of the game, which includes coins, challenges, frenzy mode, etc.
To be honest, it seems that there are too many features, but you get used to all them very fast. With TETRIS Blitz you can get through lots of tasks, race with friends or other gamers, gain special bonuses and so on. Once you start playing, it is hard to stop! Get this classic game app right now and happy playing!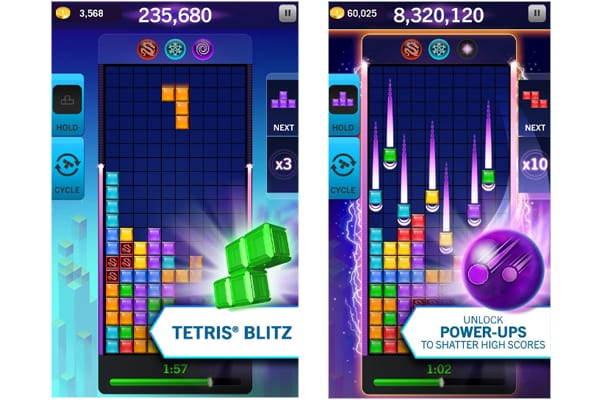 back to menu ↑
Snake 97
Snake was a default game app in almost all of the phones for a long time! Today it is a real retro game since hardly anyone plays it. Snake 97 is an accurate remake of the original game programmed in 1997 – sounds, graphics, even controls – in a nutshell, everything – was copied from the original version.
By the way, controls seem to be really hard to use on a smartphone, because there are no real buttons, just a touchscreen, which is why you should always look down to find out what button to press. I don't know, maybe you get used to it eventually. The app includes different designs, levels, special challenges.
All in all, if you want to get yourself engaged in this legendary game, there is no better way to do it like getting this app! (except using old types of phones, of course)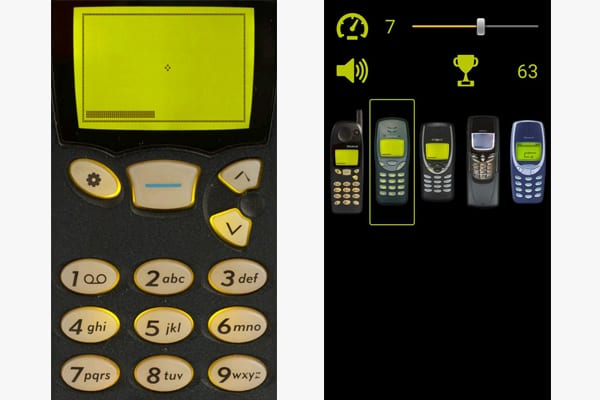 back to menu ↑
Sonic the Hedgehog
Sonic the Hedgehog is one more game remembered by people who probably do not play games anymore. The app is based on a 1990s console game, which gained love of lots of fans around the world.
Sonic is a blue hedgehog that can develop a lightning speed! You get to help him defeat his enemies, collect rings and bonuses and beat records. The app completely copies the original game – even the graphics is kept the way it was. What are you waiting for? Try this awesome retro game today!
Also check: 7 Best Sonic apps for Android & iOS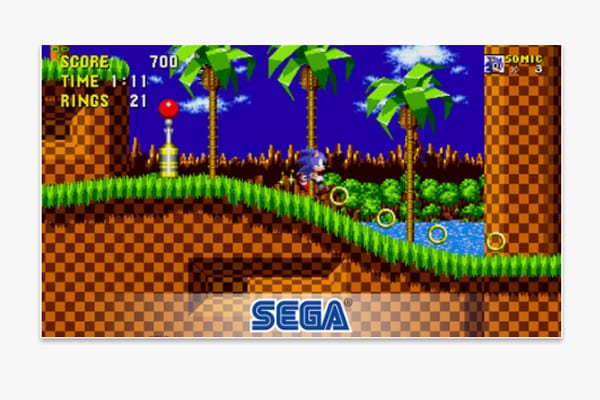 back to menu ↑
Pac Man
Pac Man is a legendary arcade game. The app is absolutely amazing, very catchy. All a player has to do is 'to eat' yellow dots and avoid ghosts. Despite this simplicity, you won't be able put your phone down for at least 30 minutes! It's worth mentioning the convenience of controls – just sliding on the bottom side of the screen in different directions. All in all, this is such a dope game, everyone should try it!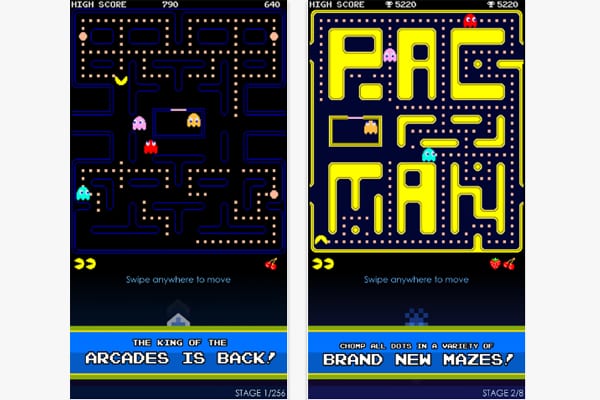 back to menu ↑
Final Fantasy
This is that Final Fantasy from which everything started! The app replicates almost everything that was created far back in the past – in 1987, to be exact. The fantastic story that can't leave anyone indifferent, fine characters, breathtaking battles and so on. In addition to all of that, the app includes some more details that make the game even more exciting.
So this old RPG game is definitely worth a try! Check out more cool RPG games in our article here.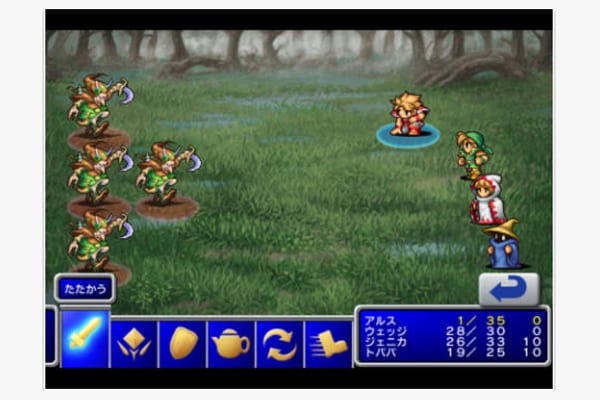 back to menu ↑
Crazy Taxi
Crazy Taxi is another one from SEGA. The app is really crazy – like they should write 'Drive safe in the real life!' When you start, you choose one out of 4 cabbies who will then be you on this mad journey. The goal is to serve as many passengers as possible. If you fail to get someone somewhere on time, the game is over!
There are different modes, but every mode includes crazy people who jump out of your car when the time of their drive is over. There are some ads that are shown before the gameplay that can be removed by buying premium. One more little drawback is a big size of the download file, like over 100 MB. Despite all this, the game is classic! I had so much fun playing it and I wish you had too!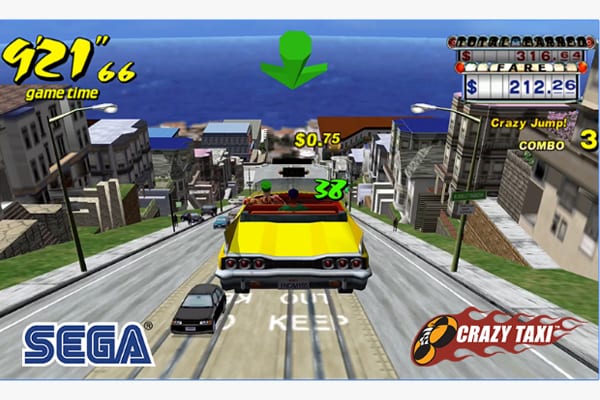 back to menu ↑
Fruit Ninja
Fruit Ninja is not exactly an old game app. It is not that old! But if you think about it, the game was released in 2010 and now is 2017, so it's been seven years already. Besides, everybody must have forgotten about this game a long time ago. So let's refresh our memory!
In Fruit Ninja, you have to slice fruit and be careful enough not to slice bombs. There are different modes, bonuses, achievements, etc. – everything to keep you entertained! The game is indeed addictive. An excellent arcade game to pass some time with.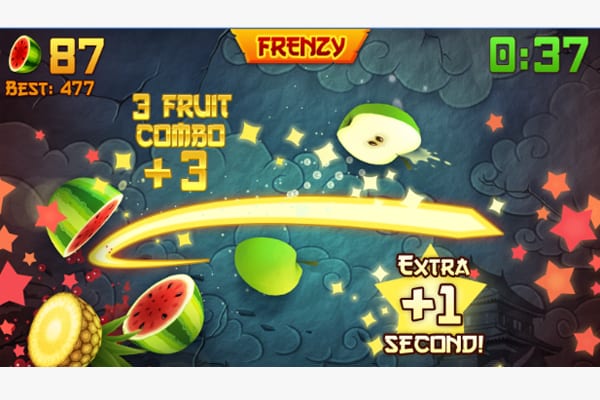 back to menu ↑
Angry Birds
By the way, Angry Birds – the game many people were obsessed with – also exists for more than 7 years! The feud between two families continues for so long! Ok, not families, just imaginary pigs and birds, but it doesn't cancel the game's awesomeness.
The rules are clear – to boost birds aiming to destroy a pigsty. The game is very well illustrated and is based on real physics – it is not some made up gaming stuff! If you haven't tried it or didn't get everyone's excitement about this game at the time it was popular, try it now! You certainly won't regret!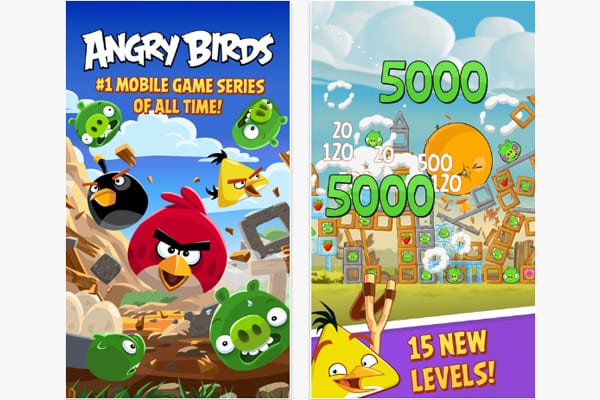 back to menu ↑
Grim Fandango
Grim Fandango is a beautiful dark old game, that has been beautifully remastered and adapted for smartphones. The story is based on Mexican folklore – mostly legends about the Land of the Dead. You get the chance to be on a 4-year journey to this land with Manny Calavera – a travel agent.
There are some problems in Paradise that need to be solved. Are you ready to set off for a fantastic journey now to do it? Then click on the download button!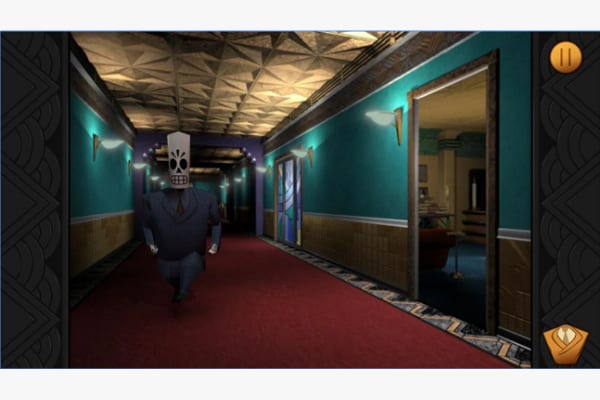 back to menu ↑
Dragon's Lair
Dragon's Lair is a gorgeous arcade game, which now can be played on a phone. The story is about a knight who wants to save a princess captivated by a dragon. In order to do that, he needs to go through a wizard's castle full of obstacles, challenges, and monsters!
If you are familiar with this game, you will probably find the app very amusing, because the creators improved some of the details to make it really good. Download the app today and begin this dangerous and fascinating journey!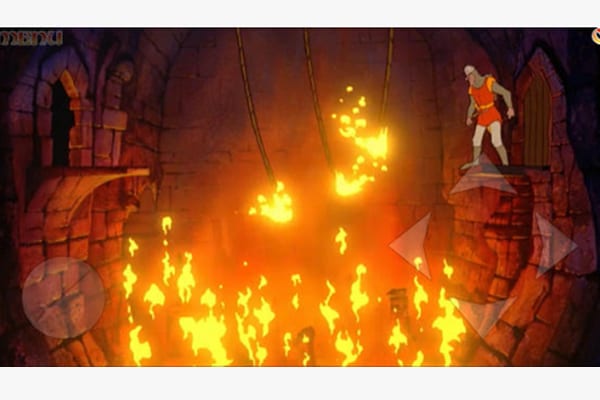 back to menu ↑
Doom
Doom Classic is a classic Doom game presented on iOS. Sorry, Android owners, couldn't find it on Google Play – there they have more modern versions, I guess. Doom is a shooter with a very interesting plot. The armies of Hell prepare to invade the Earth and only you can stop them. Get the app and enjoy killing evil Martians to save your Planet!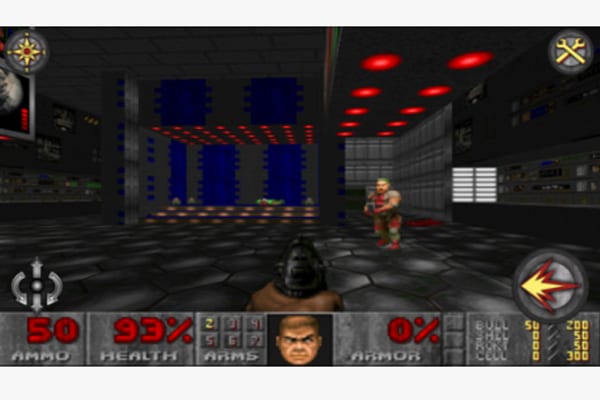 back to menu ↑
Terraria
Terraria is a game similar to Minecraft which was first introduced for consoles, then for PC, and now for smartphones. In the game, you can build lots of things, fight for them, explore new places on earth, under earth and above in the sky! Download Terraria now and have fun!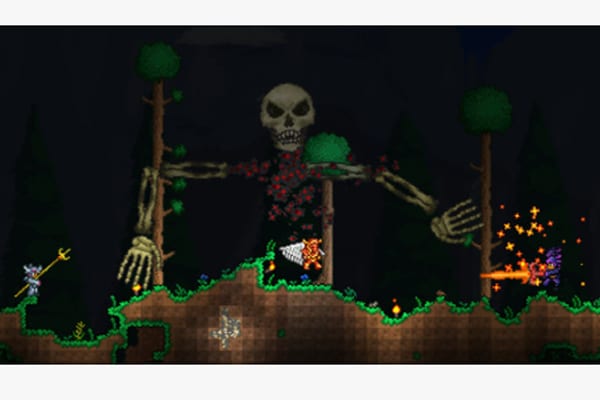 back to menu ↑
Oregon Trail
Oregon Trail is a farm game that is apparently quite old. In the game, you get to settle in the Wild West, grow crops there, build houses and a lot more! All the farm games are quite addictive because you have to wait to see what you're gonna get from something you've done. So yeah, get Oregon Trail now and start building, growing, watering..!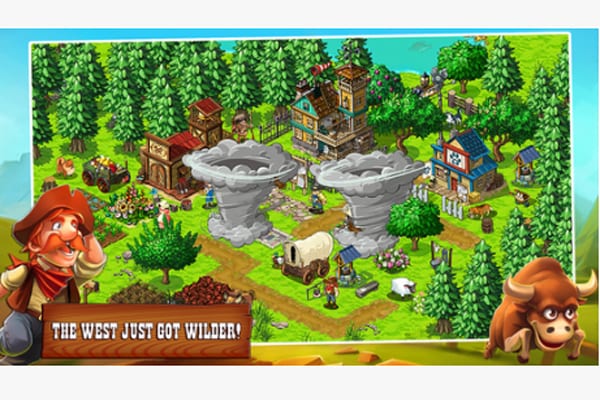 back to menu ↑
Sky Force Reloaded
Sky Force Reloaded is a classic arcade game that now can be played with high-definition graphics and on the go. In the game, you become a pilot of a military plane, who has to shoot hostile planes to stay alive. There are lots of levels to go through and all of them are quite hard. At least I found it hard to get through the first level. Maybe you are more Sky Force-savvy than me – get the game and check it out!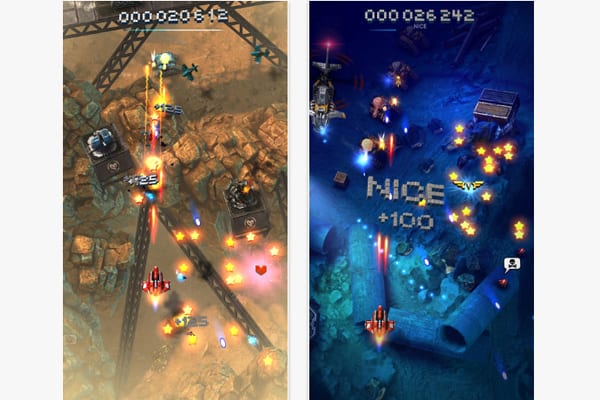 back to menu ↑
Earthworm Jim
Earthworm Jim is a SEGA game that was adapted for iPhone. A story of a worm Jim who became a superhero moved lots of hearts of its fans. Everything that was so great about this game remained untouched – authentic humor, heroes, weapons. So if you'd like to turn up in a fairy world full of jokes and fun, download this one!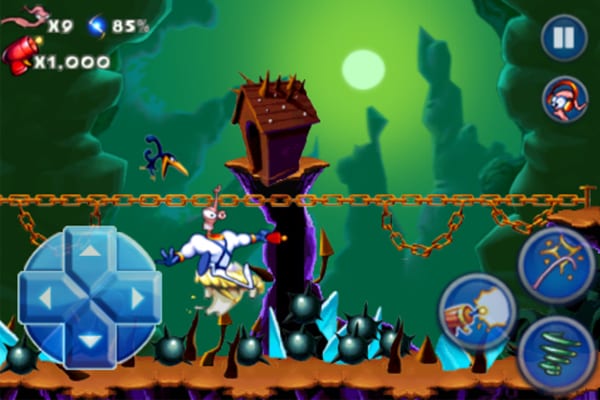 ,

back to menu ↑
Pong
I bet you haven't seen a game app easier than this one. Classic Pong is a guru of minimalism. I think there is no need telling how to play this game. Such pretty catchy little things used to be embedded in almost all of the TV sets.
This app is just for Android, but I am sure there is something similar for iOS. Just a small reminder that it is possible to play classic classy Pong on your smartphone!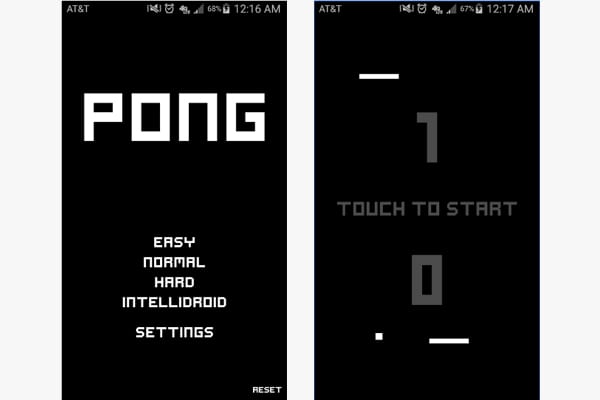 back to menu ↑
Tomb Raider
Tomb Raider is an epic game that was very popular once. Even me and my brother had it, although we got our first computer back in 2007 when the game was already 11 years old. But we live in Russia – everything happens later, so no surprise.
Today the game is available for smartphones and tablets. The developers claim that they didn't change anything, so you can really remember what it was like to be Lara Croft the Tomb Raider! How to fight predators, solve ancient puzzles and explore an exciting gameplay! The only con is that the app requires payment.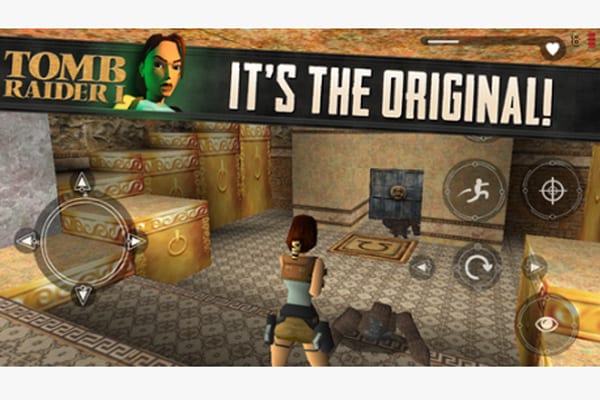 back to menu ↑
Ridge Racer Accelerated
Ridge Racer Accelerated is a remake of a legendary racing game. Everything is completely the same, except the controls, of course. The controls are the usual for 'modern racing games' (whatever it means) – sliding, tilting, you know – all that we love.
The fans say that newcomers would feel weird while playing Ridge Racer – it is a little bit different than other apps from this category. Anyway, one of the oldest car racing games just had to be included on our list!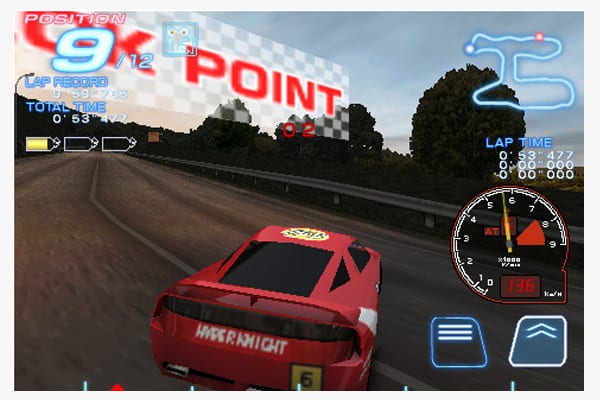 back to menu ↑
Silent Hill: The Escape
Silent Hill The Escape is one more cool old game app. The app is based on popular Silent Hill series and has the power to scare the sh*t out of you! The atmosphere of gameplay is so gloomy and frightening, that every sudden change feels like a rush of adrenalin.
Your mission is to find a key and get to the door. While you're doing this, you have to shoot enemies in order to stay alive. Sounds great? Get the game now and feel what it is like to be in Silent Hill!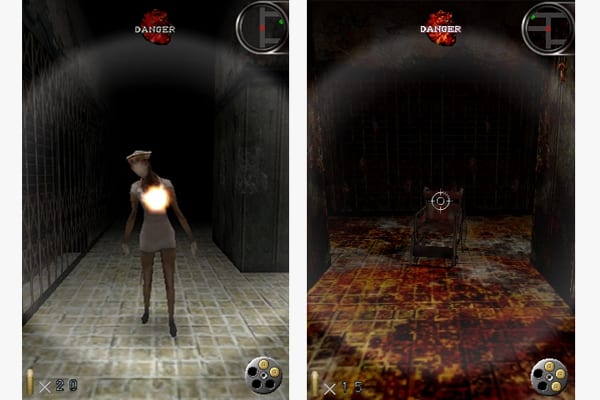 back to menu ↑
Cameltry
Cameltry is a 1989 arcade game, which is now available on iOS. Players have to tilt of flick their phones to head a lost soul in the right direction. It is not as boring as it sounds! On the way through a labyrinth, it is beneficial to collect items that will then help to open new levels. There is no more to say about this game. You should try playing it to understand what it is like! So good playing!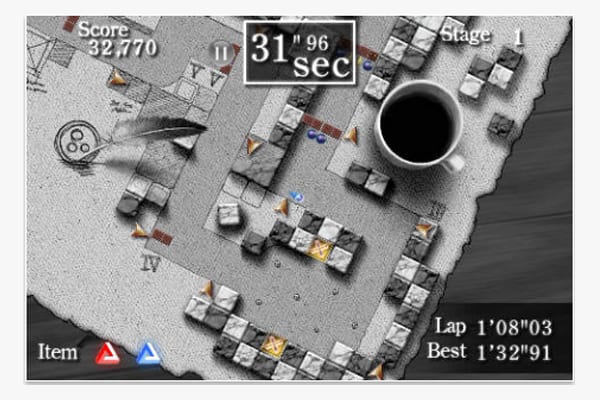 back to menu ↑
Bust a Move
Bust a Move is a traditional Puzzle Bobble game that is loved and played by many of us. Well, no surprise, this is a great way to kill time. The rules are simple – make 3 or more balls of the same color stick together to destroy them.
The game has two different modes – you can either go through levels or play with a friend over Bluetooth or whatever. This app is only for iOS, but I am sure Android developer have made something similar. So if you need to get glued to the screen for some time, this is the best solution!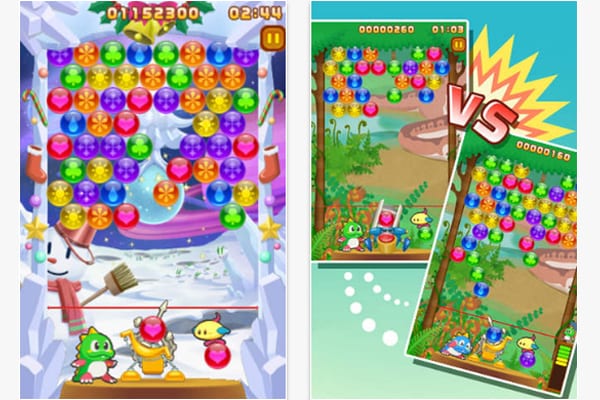 back to menu ↑
Frogger
Frogger is like Crossy Road, but with some peculiarities. First of all, it is much older and, secondly, you have to pass FROGS across roads or rivers. Android app and iOS app introduced here are not the same – I mean, they are from different developers, but the feel of the game is present in both versions. So just one more cool app based on an old-school game!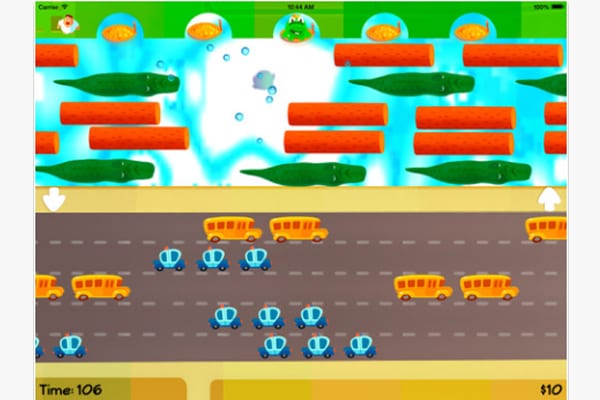 So those were 22 catchy old, old school & retro games. Have you remembered something that hadn't crossed your mind for a long time? Good! Enjoy playing and, as always, be smart in choosing apps!