Sometimes nostalgia hits you and you suddenly want to watch old movies, view old pictures, play old games. If this is the case, then you came across the right article!
After you enjoy the nostalgia of old games, try these best high graphic games.
Now, check out the best old school & old games below, find your favorite ones and enjoy!
Snake 97
Snake was a default game app in almost all of the phones for a long time! Today it is a real retro game since hardly anyone plays it. Snake 97 is an accurate remake of the original game programmed in 1997 – sounds, graphics, even controls – in a nutshell, everything – was copied from the original version.
By the way, controls seem to be really hard to use on a smartphone, because there are no real buttons, just a touchscreen, which is why you should always look down to find out what button to press. I don't know, maybe you get used to it eventually. The app includes different designs, levels, special challenges.
All in all, if you want to get yourself engaged in this legendary game, there is no better way to do it like getting this app! (except using old types of phones, of course)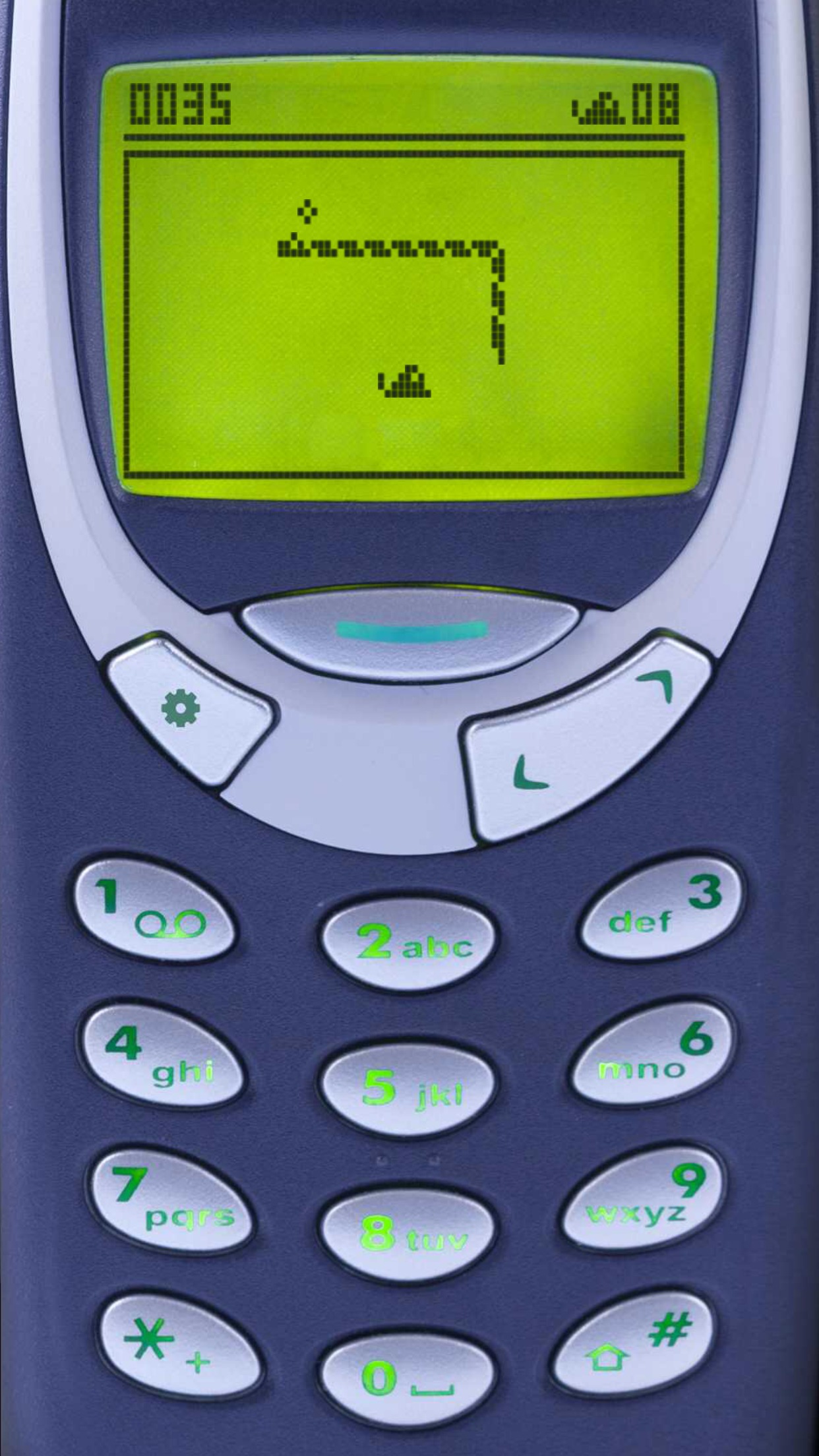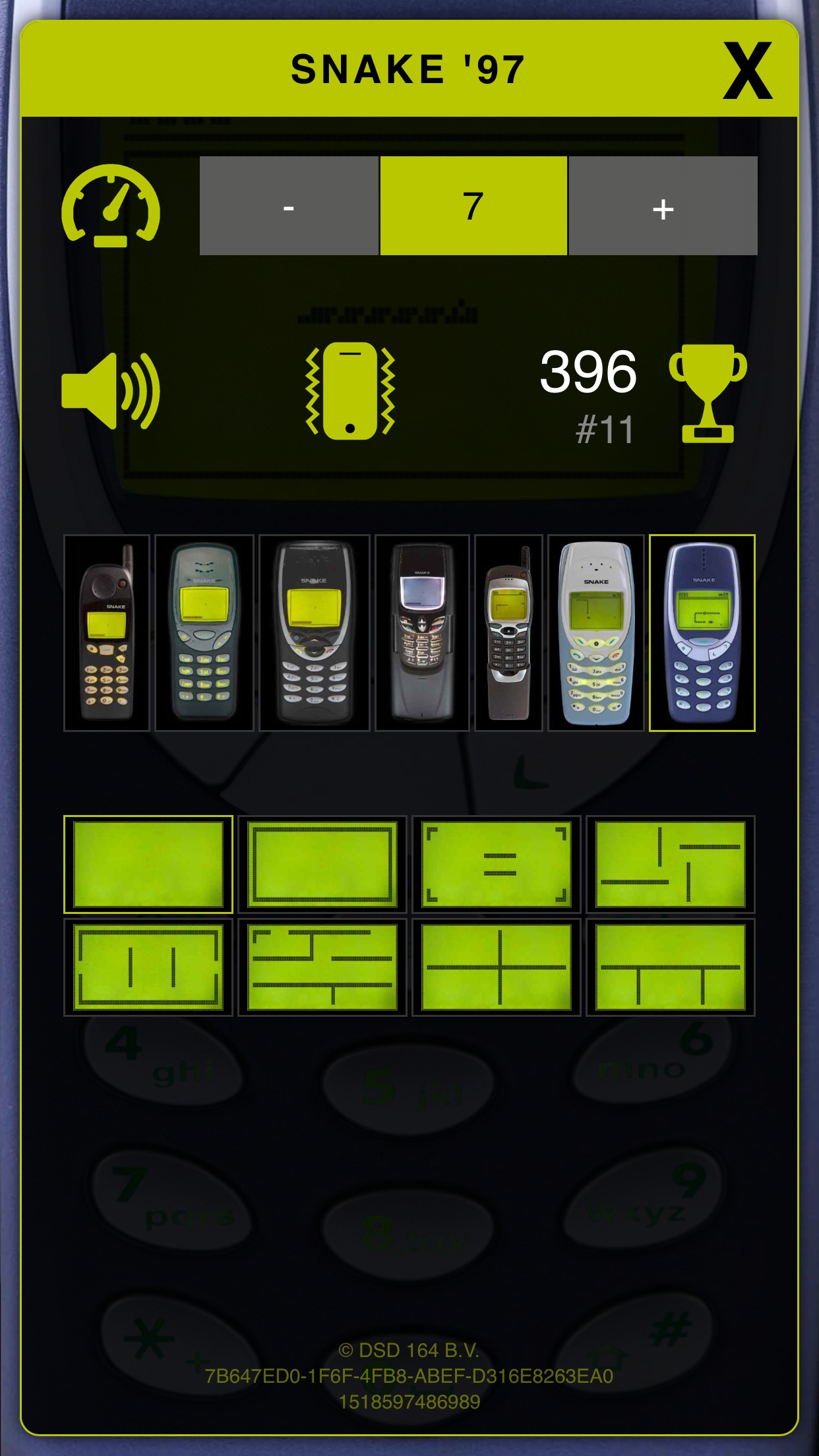 You may also like: 11 Best games like Final Fantasy for Android and iOS
Sonic the Hedgehog
Sonic the Hedgehog is one more game remembered by people who probably do not play games anymore. The app is based on a 1990s console game, which gained the love of lots of fans around the world.
Sonic is a blue hedgehog that can develop a lightning speed! You get to help him defeat his enemies, collect rings and bonuses, and beat records. The app completely copies the original game – even the graphics are kept the way it was. What are you waiting for? Try this awesome retro game today!


Pac Man
Pac Man is a legendary arcade game. The app is absolutely amazing, very catchy. All a player has to do is 'to eat' yellow dots and avoid ghosts. Despite this simplicity, you won't be able put your phone down for at least 30 minutes! It's worth mentioning the convenience of controls – just sliding on the bottom side of the screen in different directions. All in all, this is such a dope game, everyone should try it!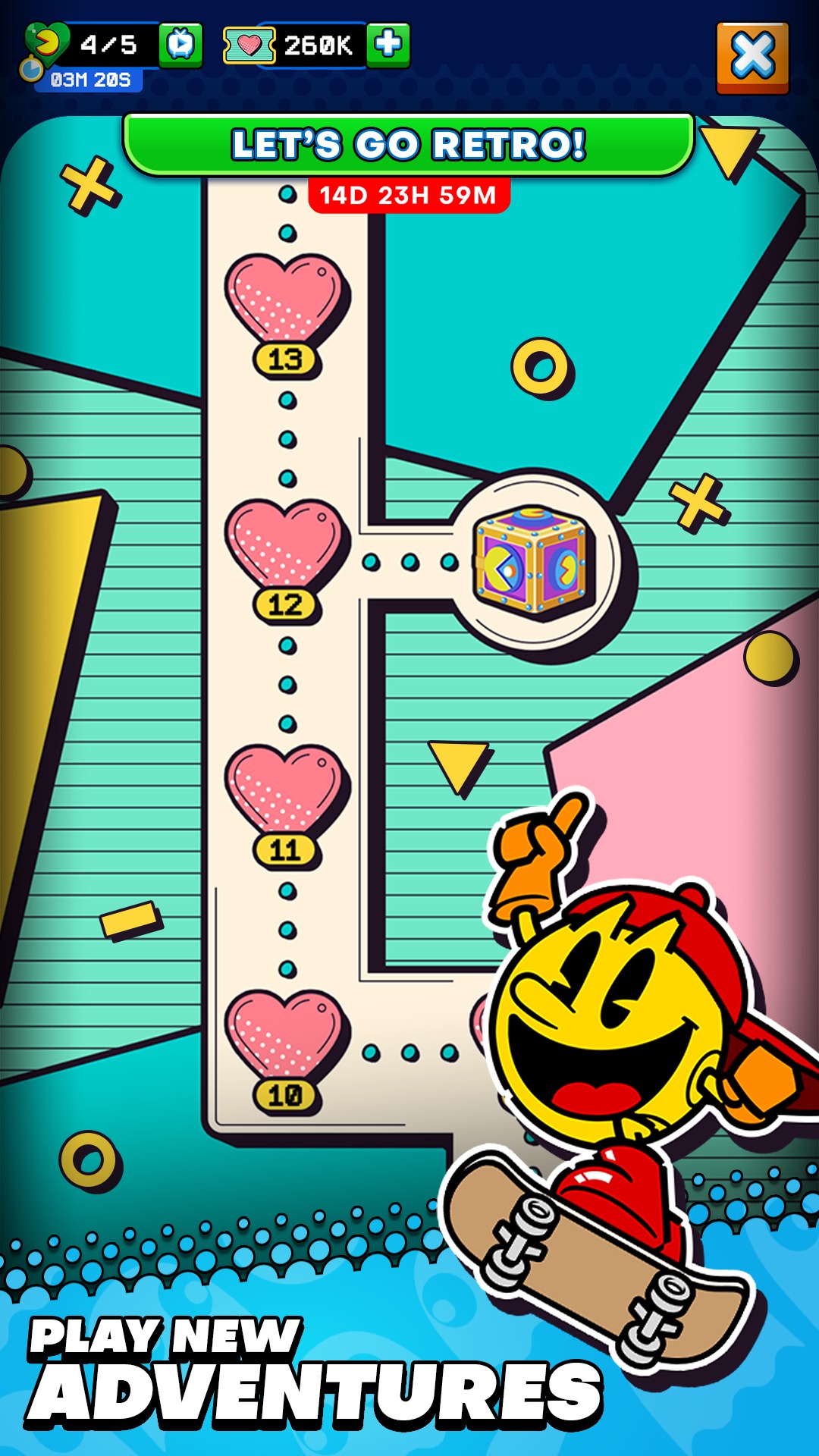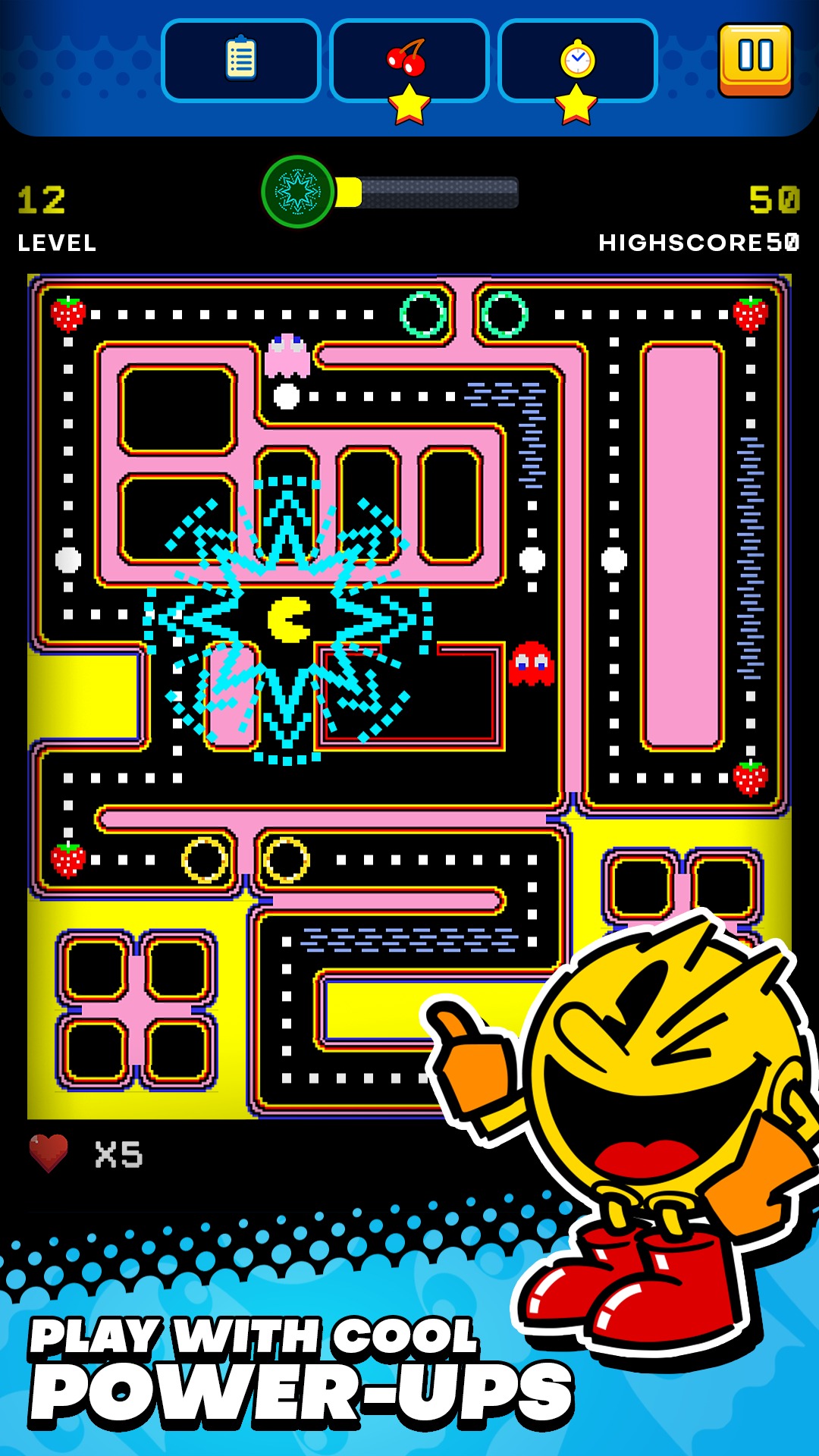 Tiger Bomb
The genre of games that were nicknamed "runners" by users soared very high in 2015 and gained stable popularity among gamers to this day. However, what happens if you connect a runner with a music-type app? Tiger Bomb will allow you to answer this question.
The essence of the game comes down to the fact that the user scores the maximum number of points before the song performed in the game ends. You should be very careful, because in the way you will meet various obstacles like UFOs, circular saws and others that prevent you from gaining points.
But this can be bypassed, because along with progress you accumulate energy in order to neutralize obstacles.
For a more simplified passage of the game, the developers came up with missiles, landing on which you can overcome ground obstacles, as well as get rid of the air thanks to blasters. The developer-company came up with the following rating system: LP, Tiki Torch – one point, giant and zero for ten points.
To sum up, we can safely say that this game will appeal to absolutely every user, especially small gamers.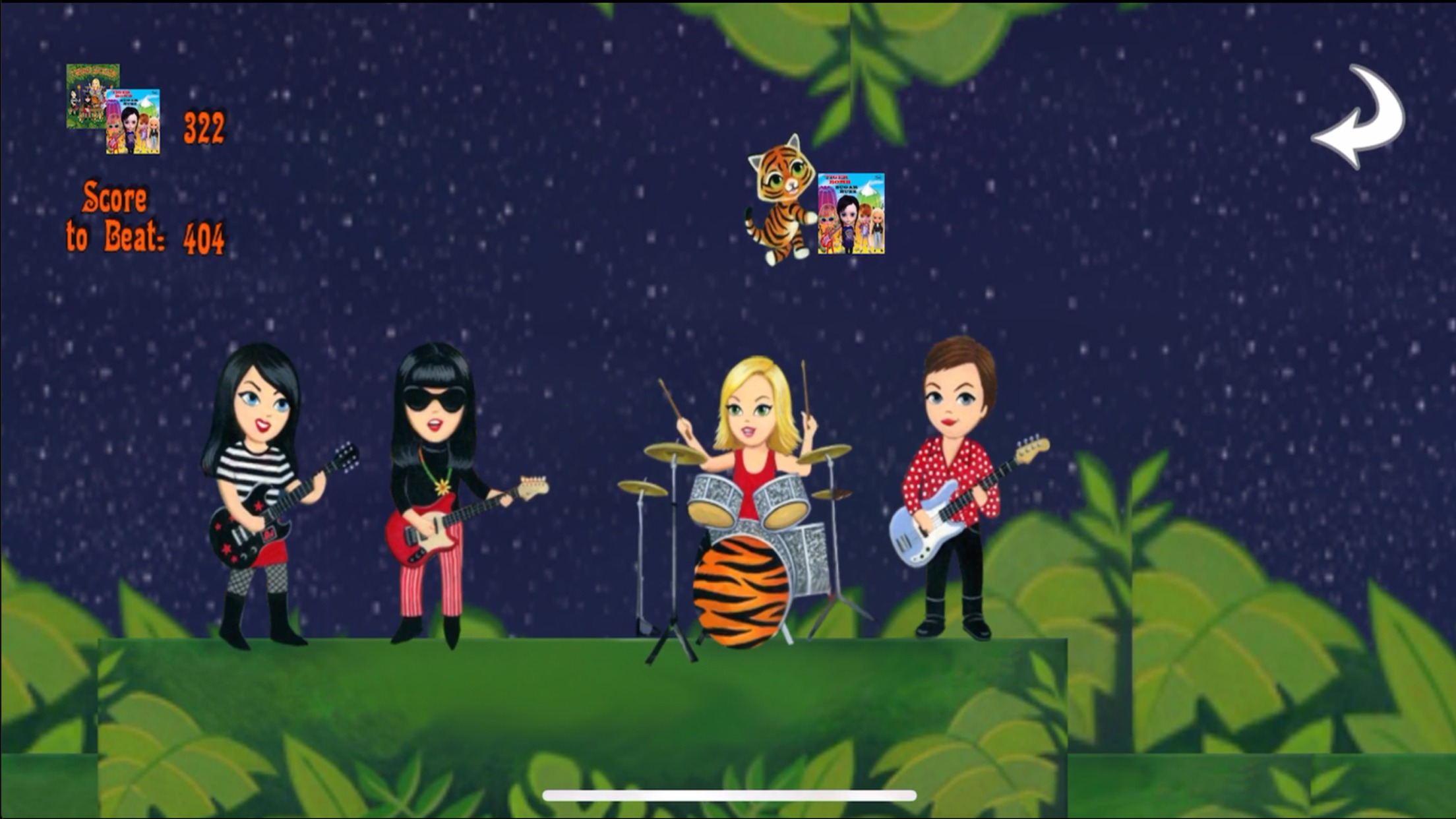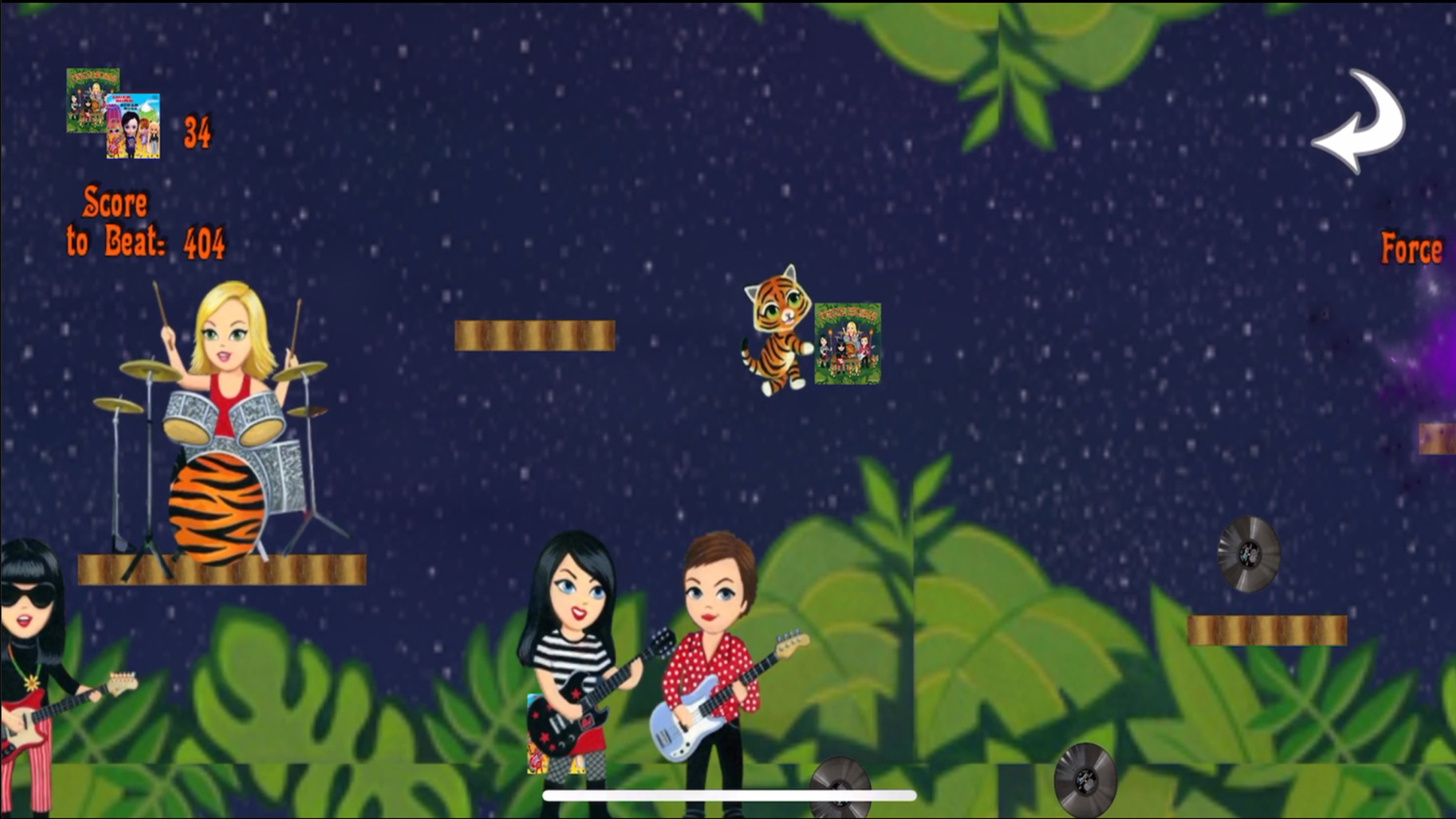 Fruit Ninja
Fruit Ninja is not exactly an old game app. It is not that old! But if you think about it, the game was released in 2010 and now is 2017, so it's been seven years already. Besides, everybody must have forgotten about this game a long time ago. So let's refresh our memory!
In Fruit Ninja, you have to slice fruit and be careful enough not to slice bombs. There are different modes, bonuses, achievements, etc. – everything to keep you entertained! The game is indeed addictive. An excellent arcade game to pass some time with.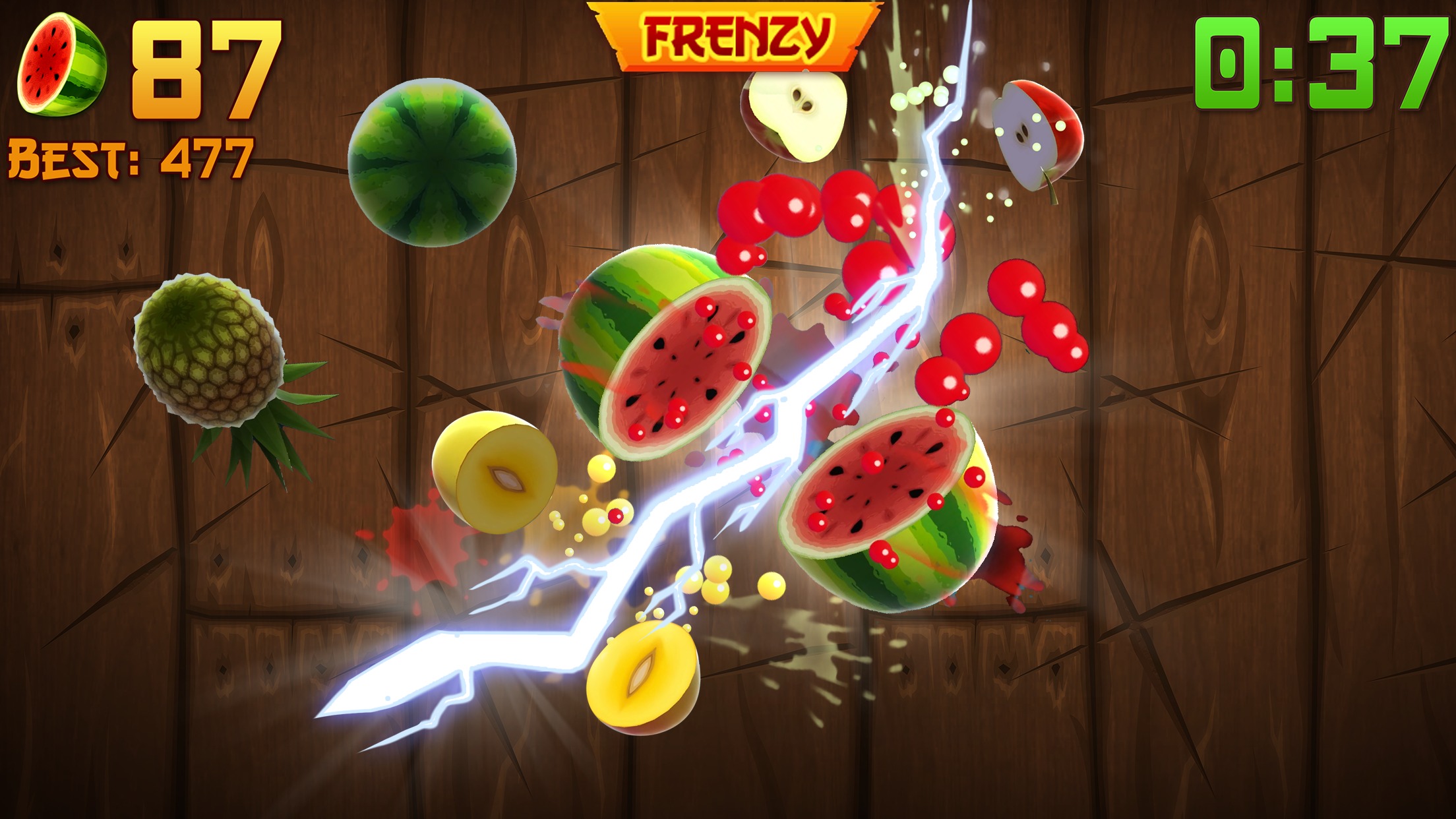 Grim Fandango
Grim Fandango is a beautiful dark old game, that has been beautifully remastered and adapted for smartphones. The story is based on Mexican folklore – mostly legends about the Land of the Dead. You get the chance to be on a 4-year journey to this land with Manny Calavera – a travel agent.
There are some problems in Paradise that need to be solved. Are you ready to set off for a fantastic journey now to do it? Then click on the download button!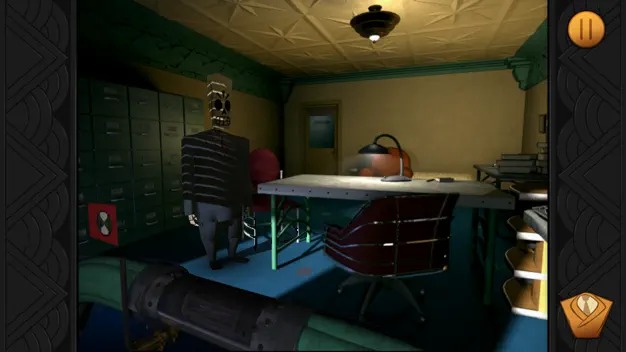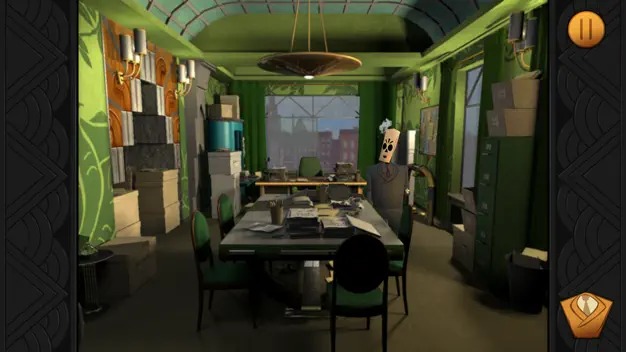 Dragon's Lair
Dragon's Lair is a gorgeous arcade game, which now can be played on a phone. The story is about a knight who wants to save a princess captivated by a dragon. In order to do that, he needs to go through a wizard's castle full of obstacles, challenges, and monsters!
If you are familiar with this game, you will probably find the app very amusing, because the creators improved some of the details to make it really good. Download the app today and begin this dangerous and fascinating journey!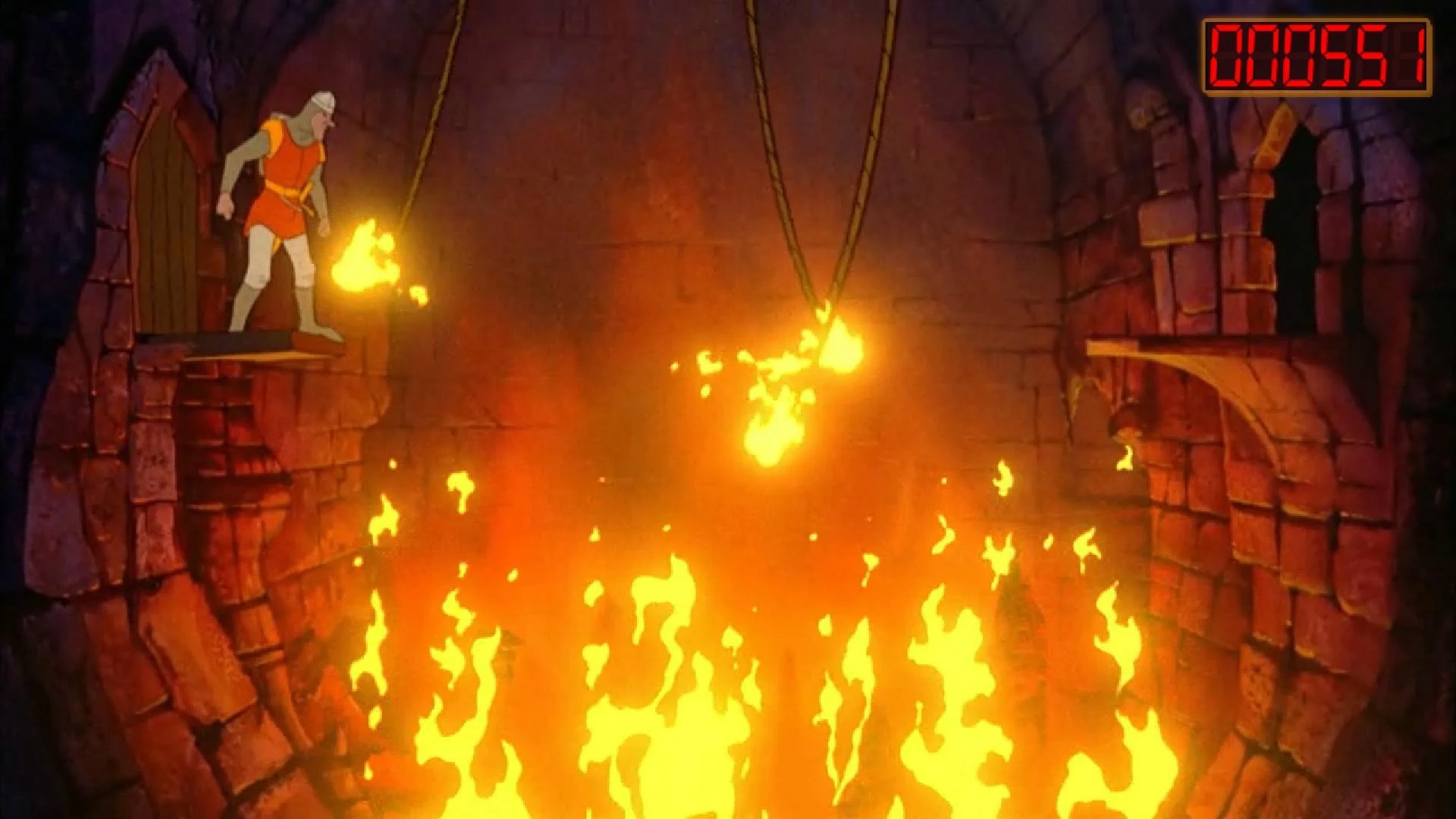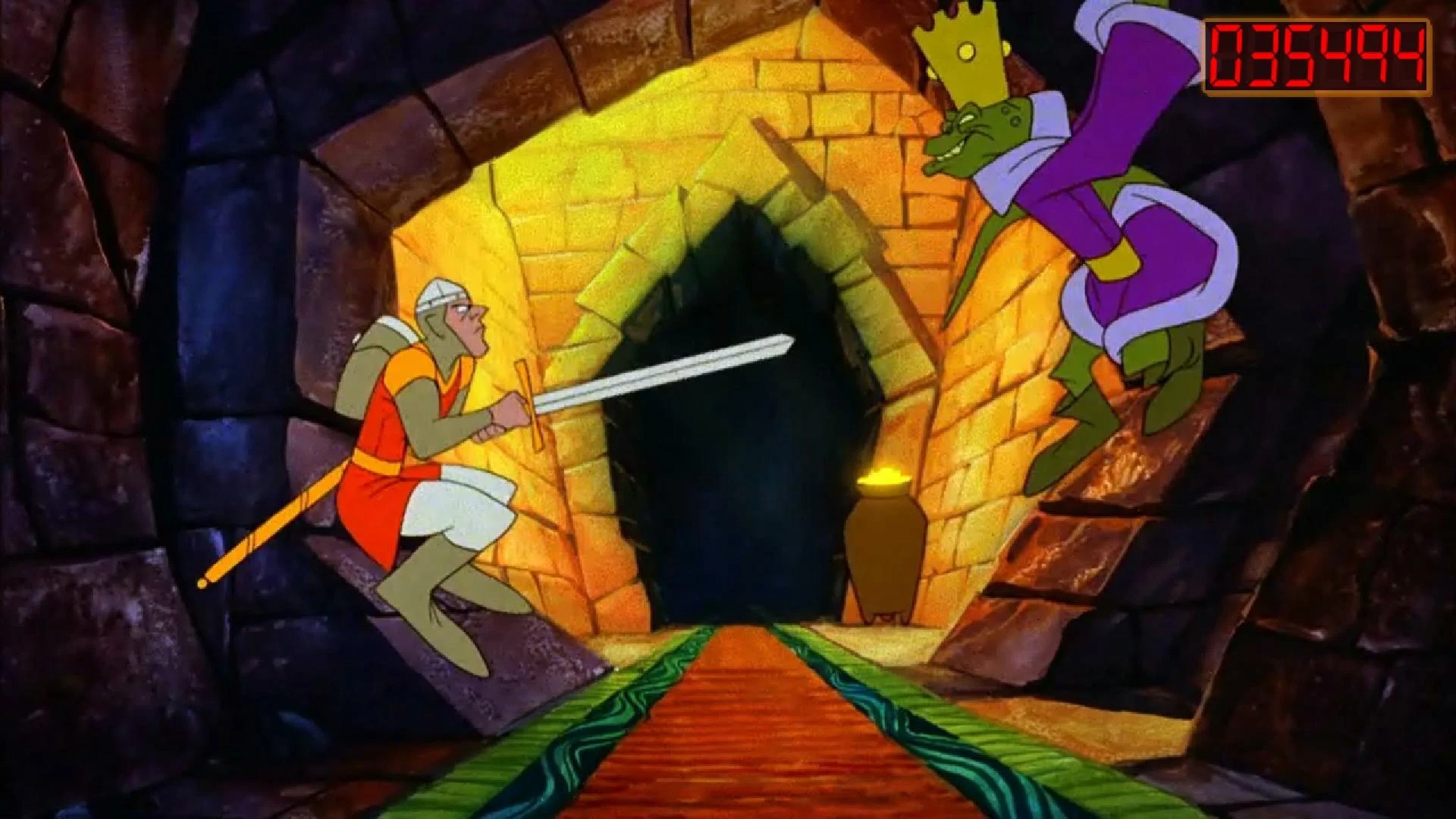 Doom
Doom Classic is a classic Doom game presented on iOS. Sorry, Android owners, couldn't find it on Google Play – there they have more modern versions, I guess. Doom is a shooter with a very interesting plot. The armies of Hell prepare to invade the Earth and only you can stop them. Get the app and enjoy killing evil Martians to save your Planet!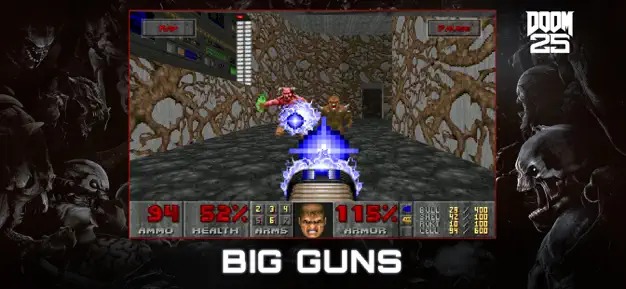 Brick Game
Brich Game gives you the opportunity to go back to the 90s and play any of the popular arcade games. Download any of the 19 games and start the competition.
Choose the look of your Tetris, and customize the music. Remember to mark your achievements and share them with your friends and followers on social networks. Find your name on the leaderboard.
Remember what you loved the most. Save your tank and destroy enemy vehicles. Build the largest snake in history. Take part in races at incredible speeds. Brick puzzles will help you distract yourself and get rid of stress.
Choose any speed of the game, depending on your desire and skills. Free retro game for players of all ages.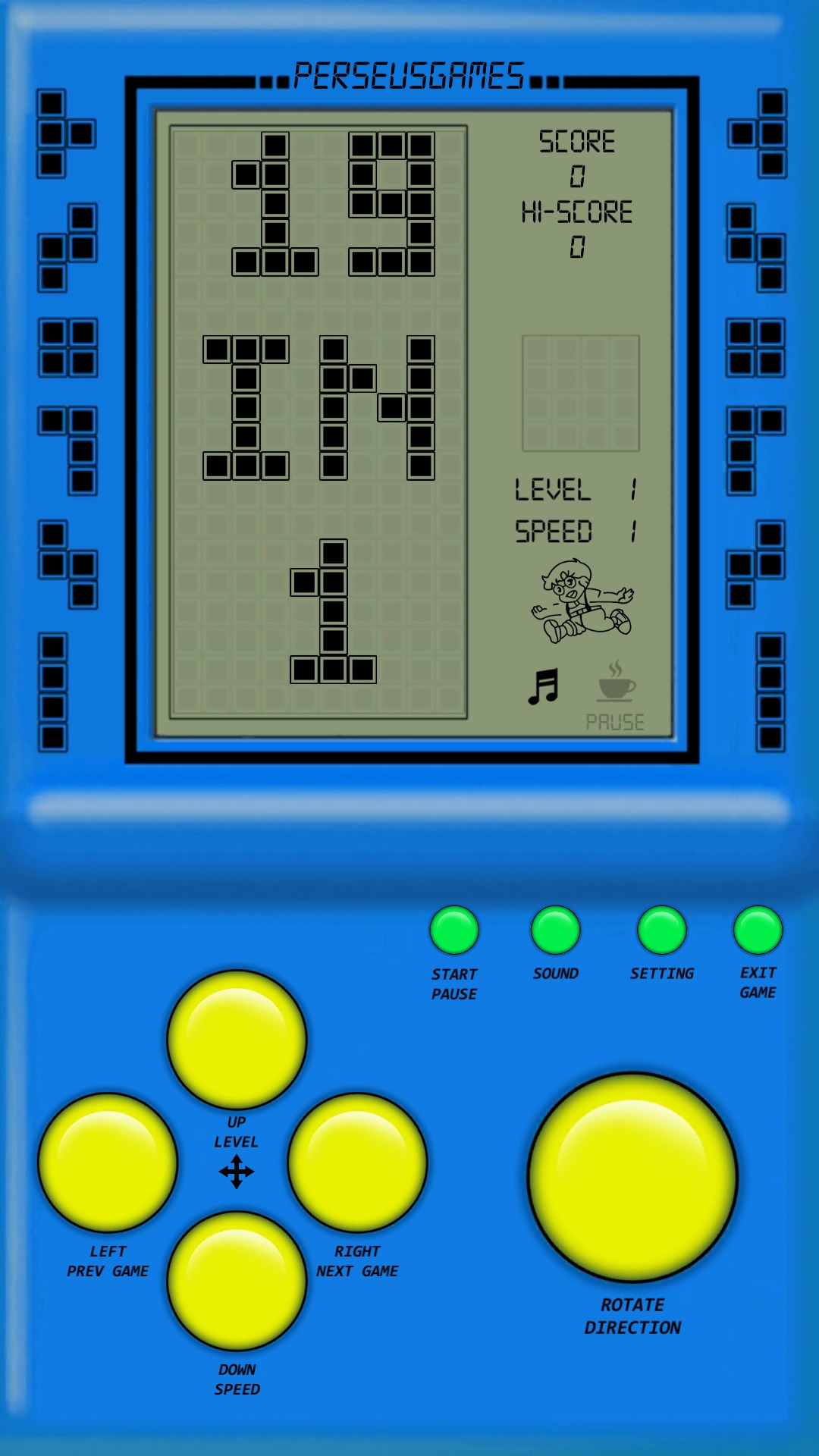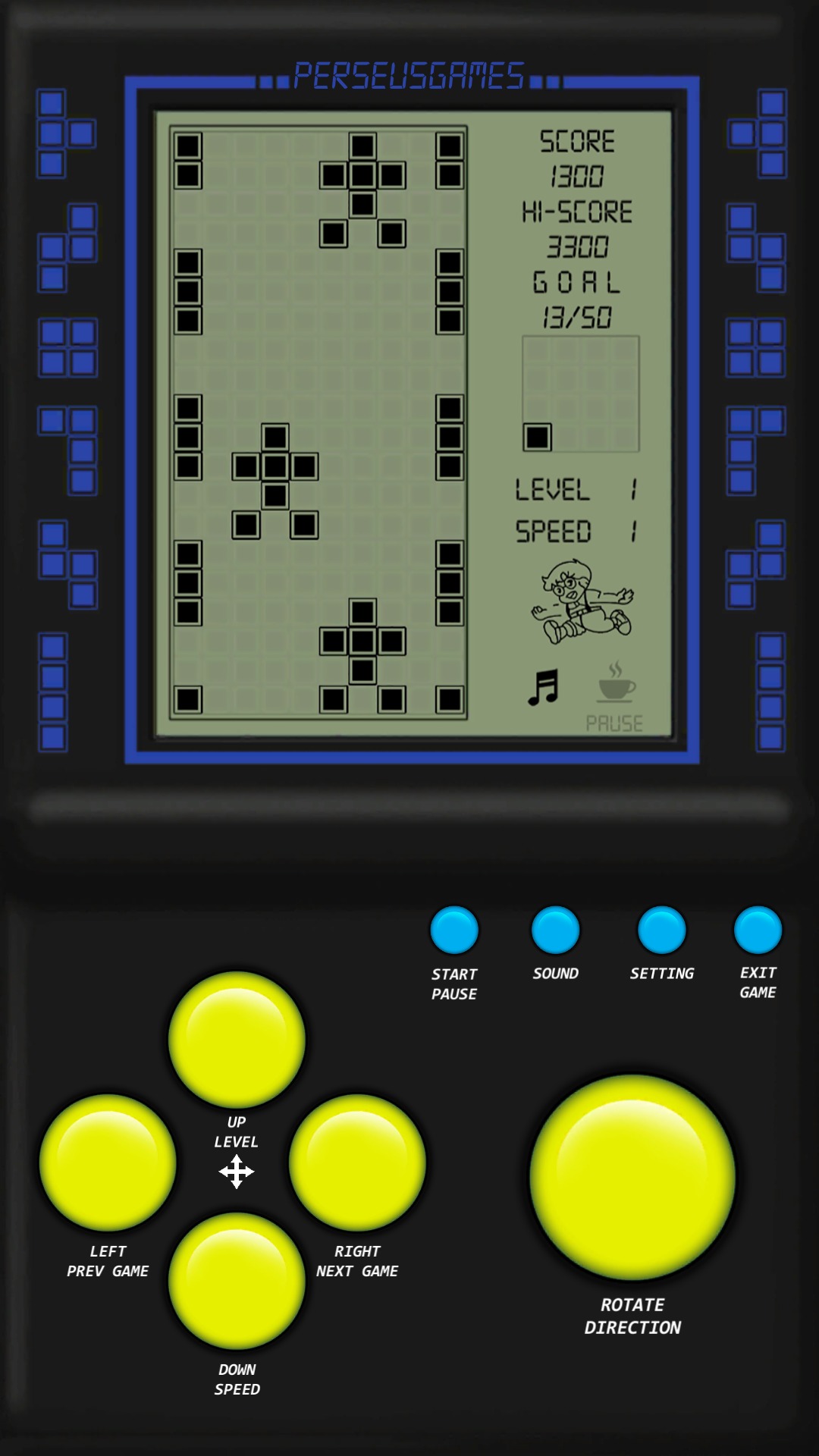 Tetris®
This is a high-quality reproduction of the classic game in a modern design. The Tetris app from the manufacturer Playstudios Inc. attracts players with its bright design and simple rules. A set of games is familiar to absolutely everyone, regardless of age.
This is a free app that allows you to play any arcade even without an Internet connection. Choose any level of difficulty and comfortable speed. Complete a round in a few minutes or lead an endless game. Bricks inside the game are painted in bright colors.
The app is equipped with a pleasant musical accompaniment. You will definitely enjoy the "Tetramino" option, which gives you the opportunity to quickly raise your rating. Try your hand at daily quests and get suspicious prizes. Compete with friends or other players online.
Tetris is a great way to pass the time while waiting with pleasure. The design of the game can be changed to your liking. Choose a theme and frame for the game screen. Thanks to this app the classic Tetris got a new life.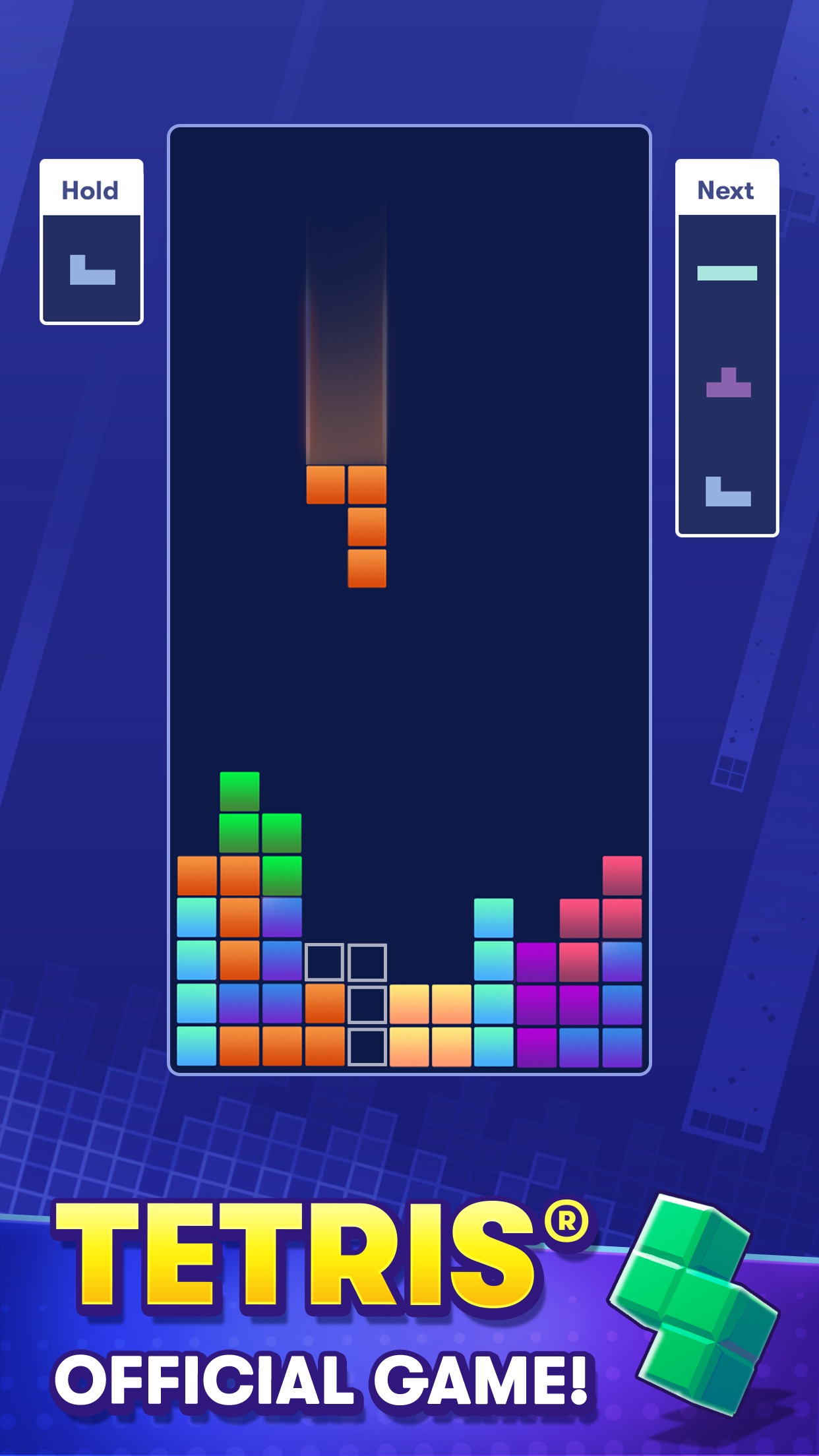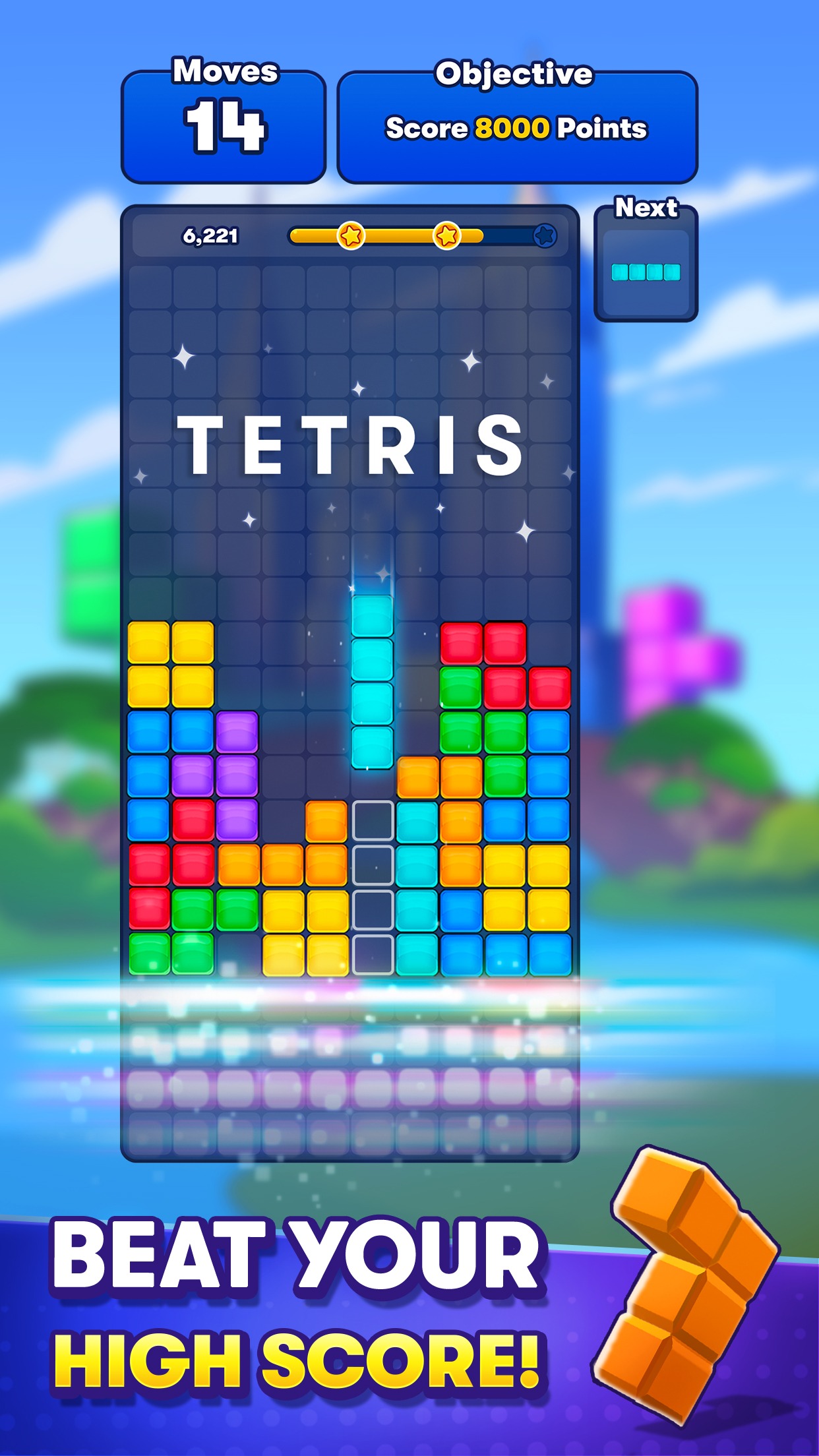 Old School RuneScape
Old School RuneScape will send you to a fantastic world where magic is found at every step. In 2007, the players themselves took an active part in the development of this project.
The developers created this unique world based on the suggestions and ideas of fans. During this time, many updates were released, and the game has earned rave reviews from millions of users.
At the heart of this classic role-playing game is the point-and-click feature. With cross-platform gameplay, you can use multiple devices to log into 1 account. This is a new approach in the MMORPG sphere, which makes the game much easier to play.
The game is free to download, but a subscription has some valuable benefits. For example, you can get a full map of the magical world and 8 unique abilities. There will be even more interesting daily quests.
In Old School RuneScape you choose your own path: lonely warrior or eternal wanderer, brave warrior or romantic wanderer. Vote for interesting scenarios and go on adventures.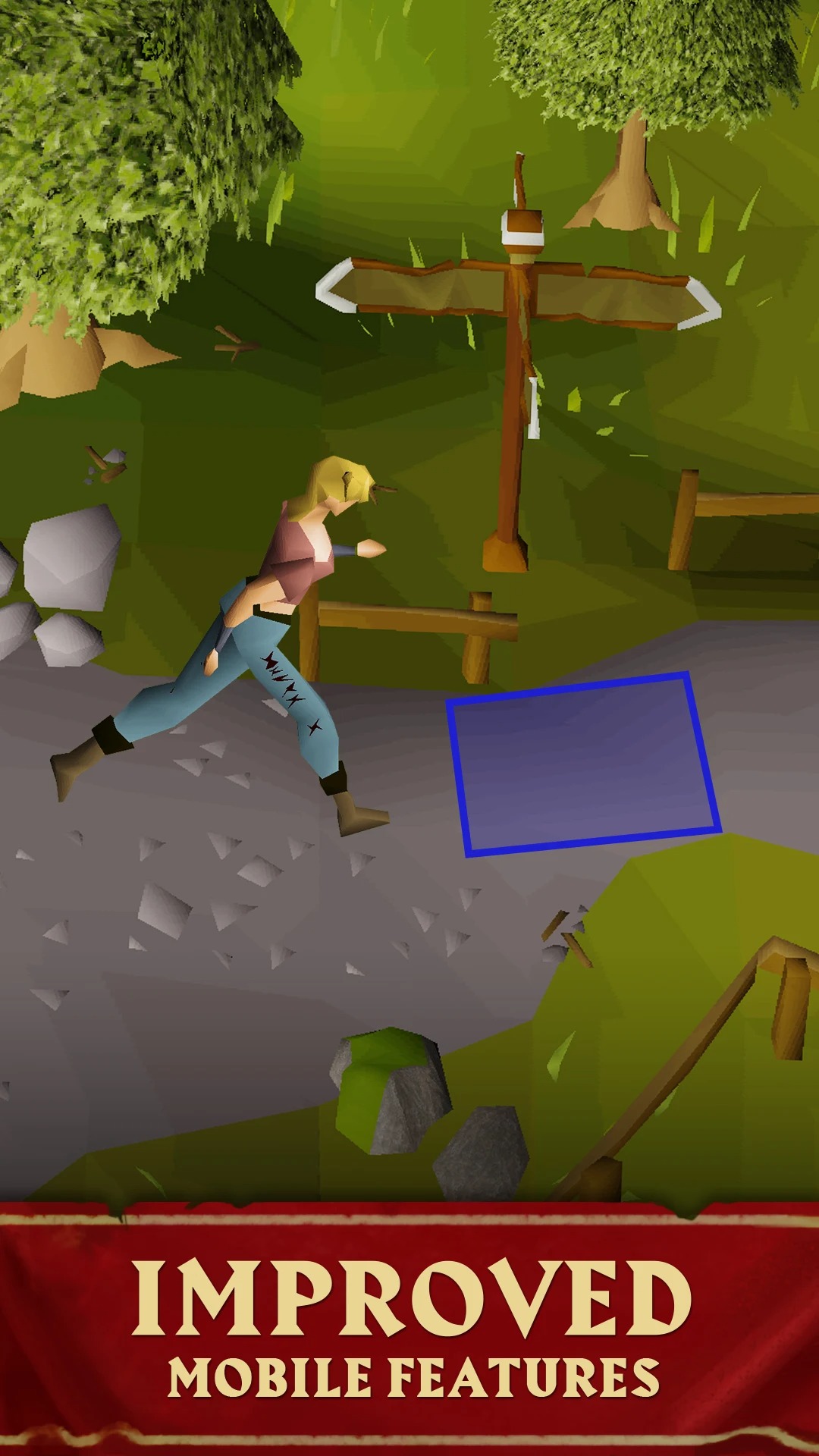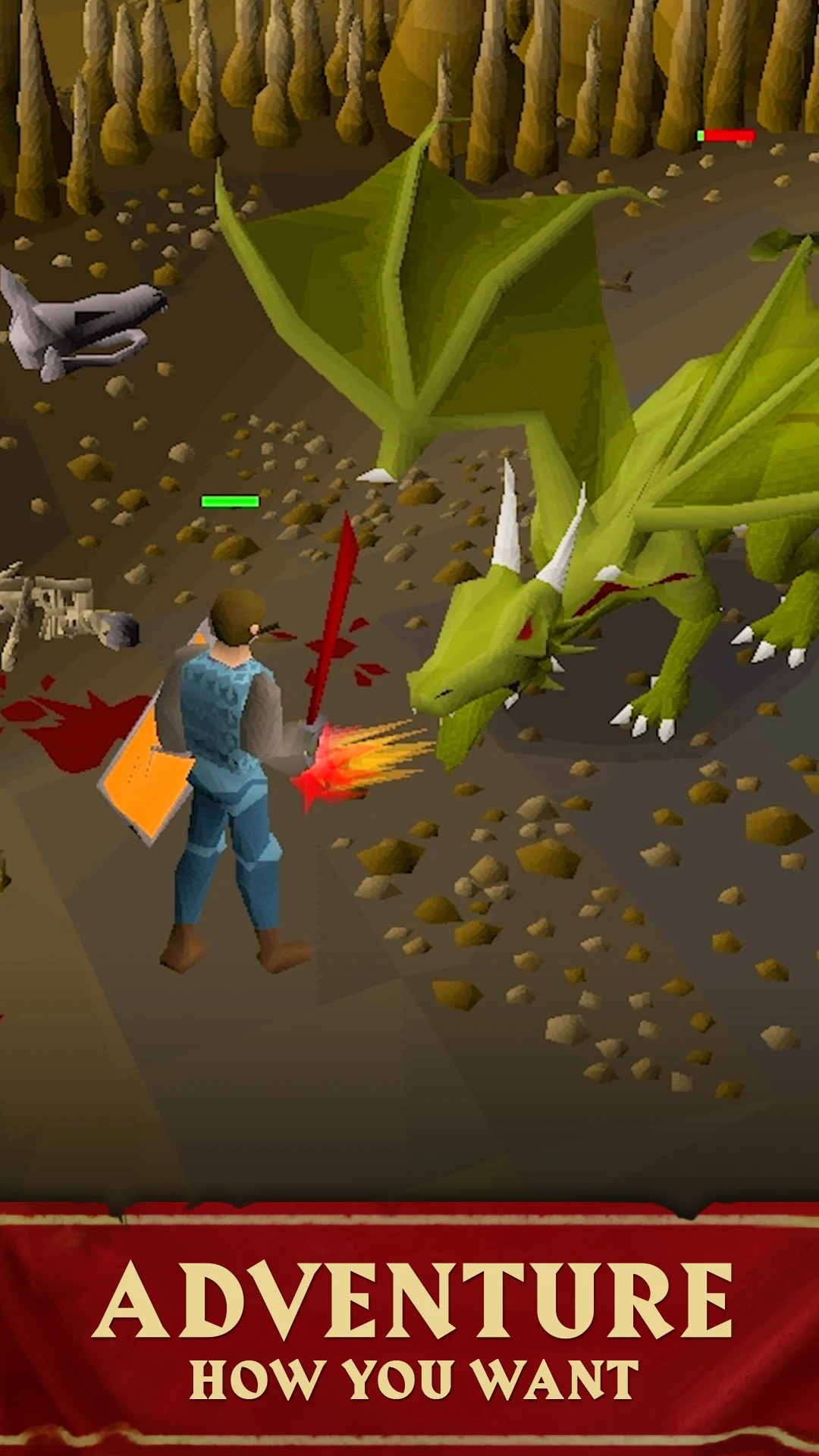 You may also like: 11 Best Sonic apps for Android & iOS
Mario Kart Tour
Take part in cartoon racing with Mario Kart Tour. Your opponents can be friends or other competitors from any country. In each race, you will ride in the company of 7 players.
Before starting the competition, indicate the main points of the game. Choose a single or team race. Mark the speed and difficulty of each round. With Mario, you can conquer even more cities. Races are held in world capitals and change every 2 weeks. Between rounds, you can admire beautiful views and famous buildings.
Play with pleasure, because the hero's control is effortless and convenient. Make purchases and improve cars. Remove difficult obstacles from the road with a single touch.
In this version of the game, you can activate the Frenzy mode. This will allow you to get an infinite number of necessary artifacts for a quick victory. Frenzy mode will end quickly, so you need to use this opportunity to the fullest. Grand Stars help you unlock new options and routes. Join the community of Nintendo game fans.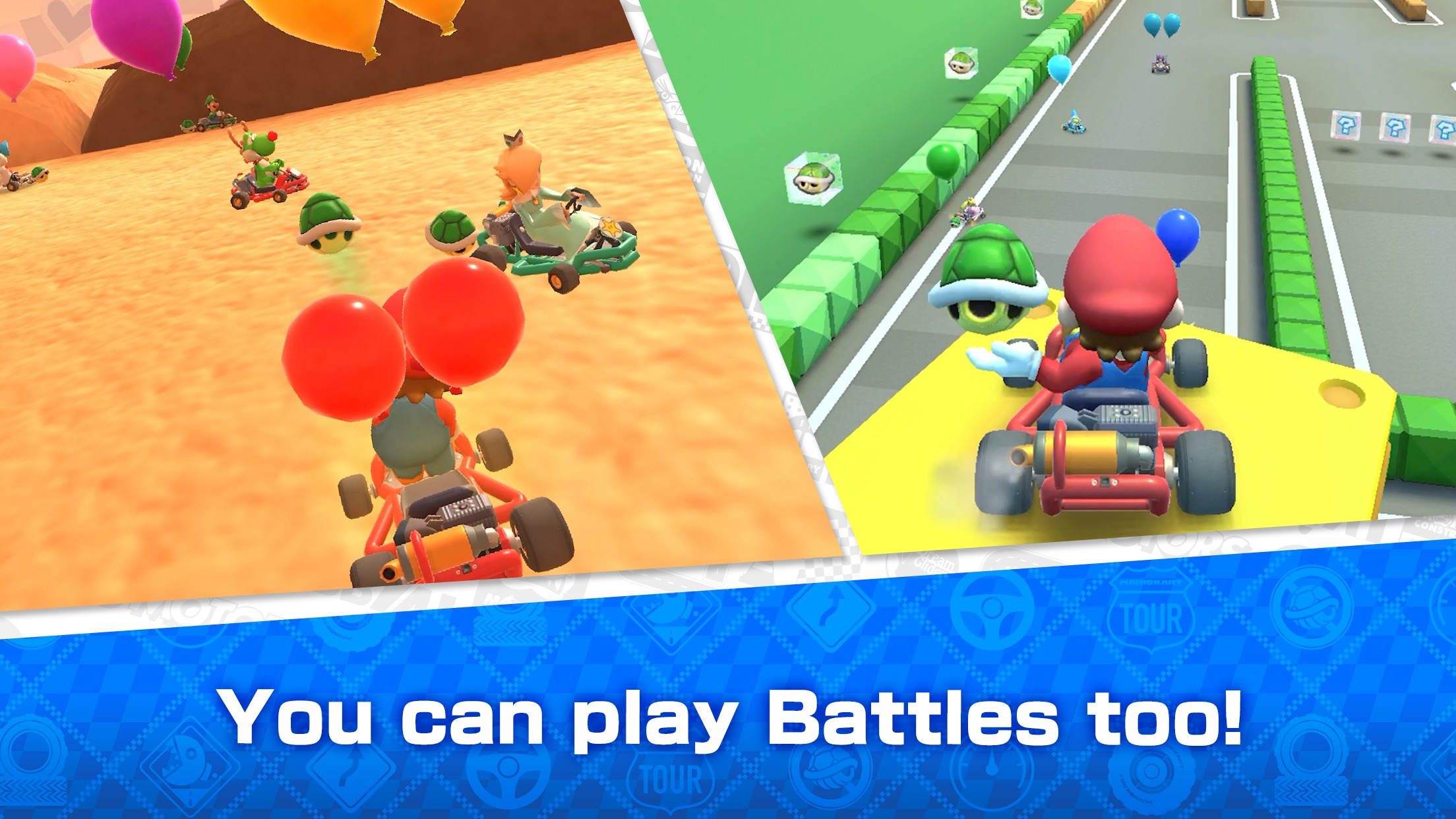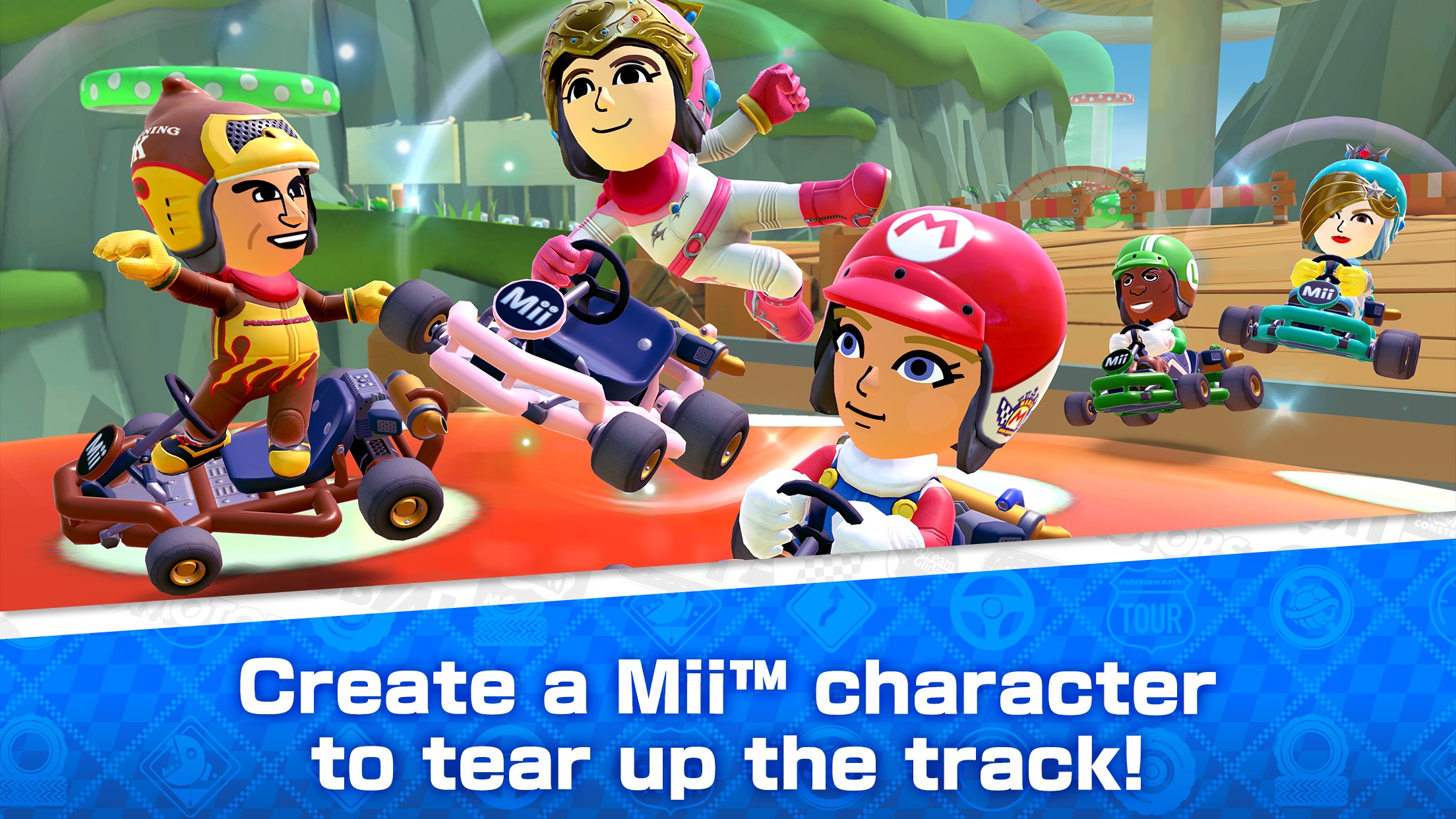 Temple Run
Temple Run is a dynamic game with an unusual flavor. You will become an experienced traveler, whose disposal will be an ancient idol of a lost tribe. Your task is to escape from the chase and deliver the statue to the right place.
Runner is characterized by thoughtful design and a lot of interesting options. Your pursuers are wild monkeys that descend from steep cliffs and gentle walls of the temple. Compete with your friends and improve your scores, helping the explorer to reach civilization.
As you play, you need to collect power-ups and bypass obstacles. The coins you get can be used to unlock new heroes and open new locations. Each round differs in story and difficulty level.
Temple Run has already gathered more than 50 million players. Are you ready for challenging trials and bright emotions? Then install the runner and discover the lost world on your phone.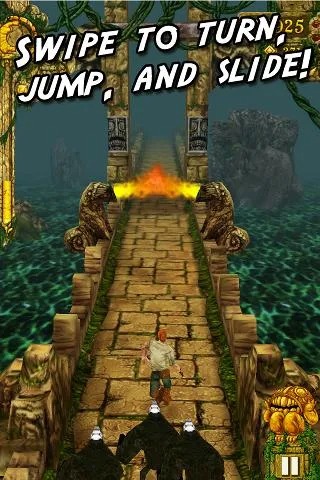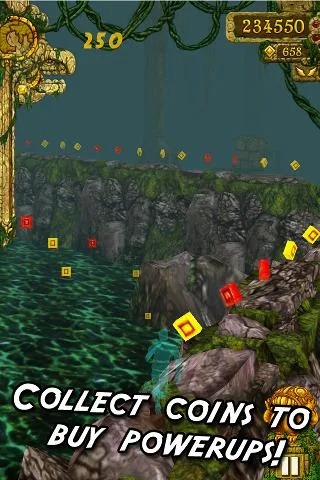 Streets of Rage Classic
A new format of Sega's world masterpiece. Streets of Rage Classic is based on the famous classic game in the form of a mobile version. Go through the streets, which is filled with criminal authorities. 3 policemen, in whose hands is the fate of the inhabitants of the whole city.
Take in your hands any weapon you find on the street: a broken bottle, a stone, or a knife. Bring order to your city and find Mr. X, who is in charge of this mess. A free game that captivates with charismatic characters and an unbeatable plot.
Each policeman has his own skills and abilities. Create the best combos and defeat your opponents throughout 8 different levels. Invite your friends and join forces over WiFi. If you fail to complete a level, just turn on the ads and get another chance to win.
Streets of Rage Classic has been around since 1991 and is available in a new format on mobile.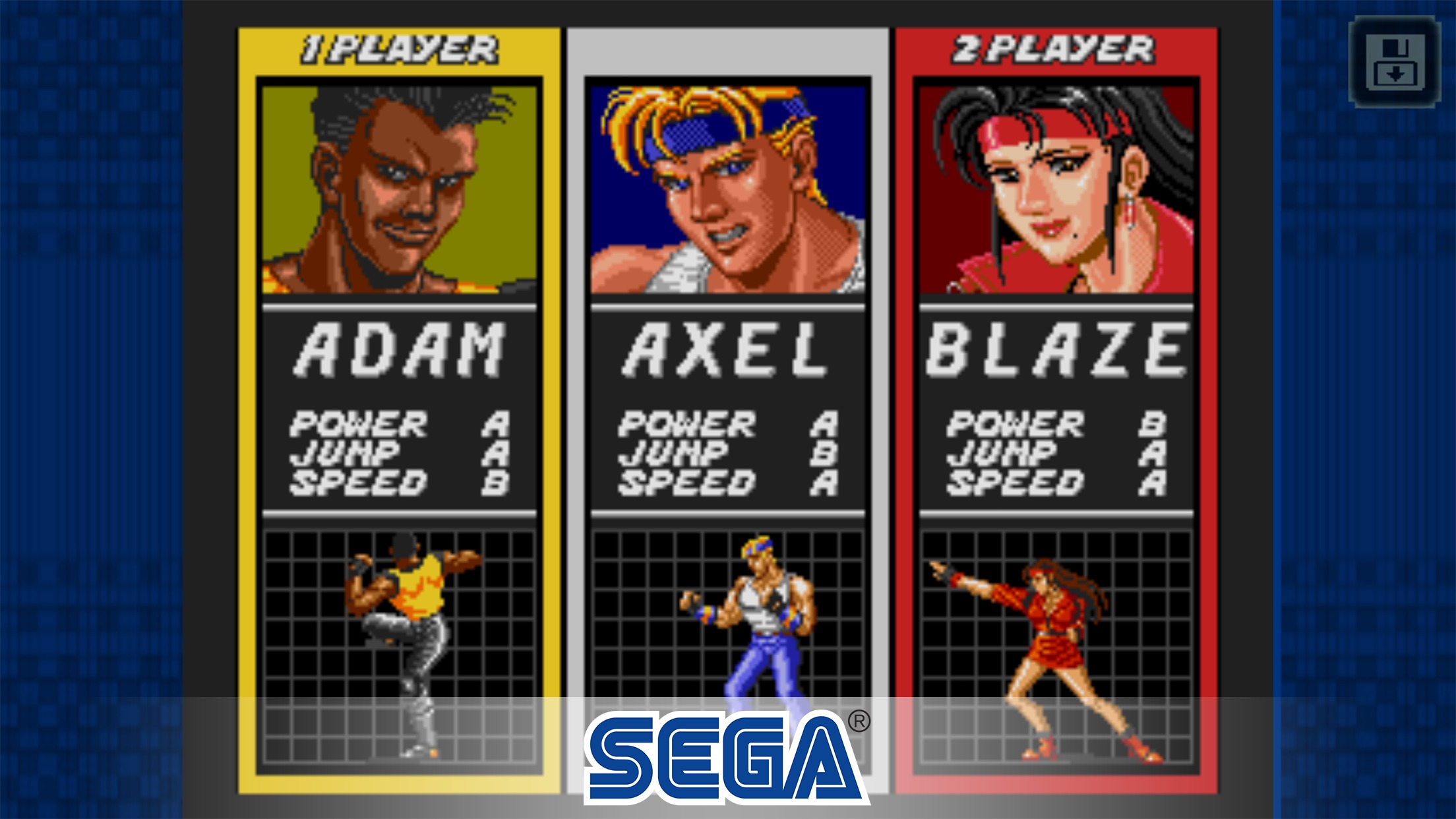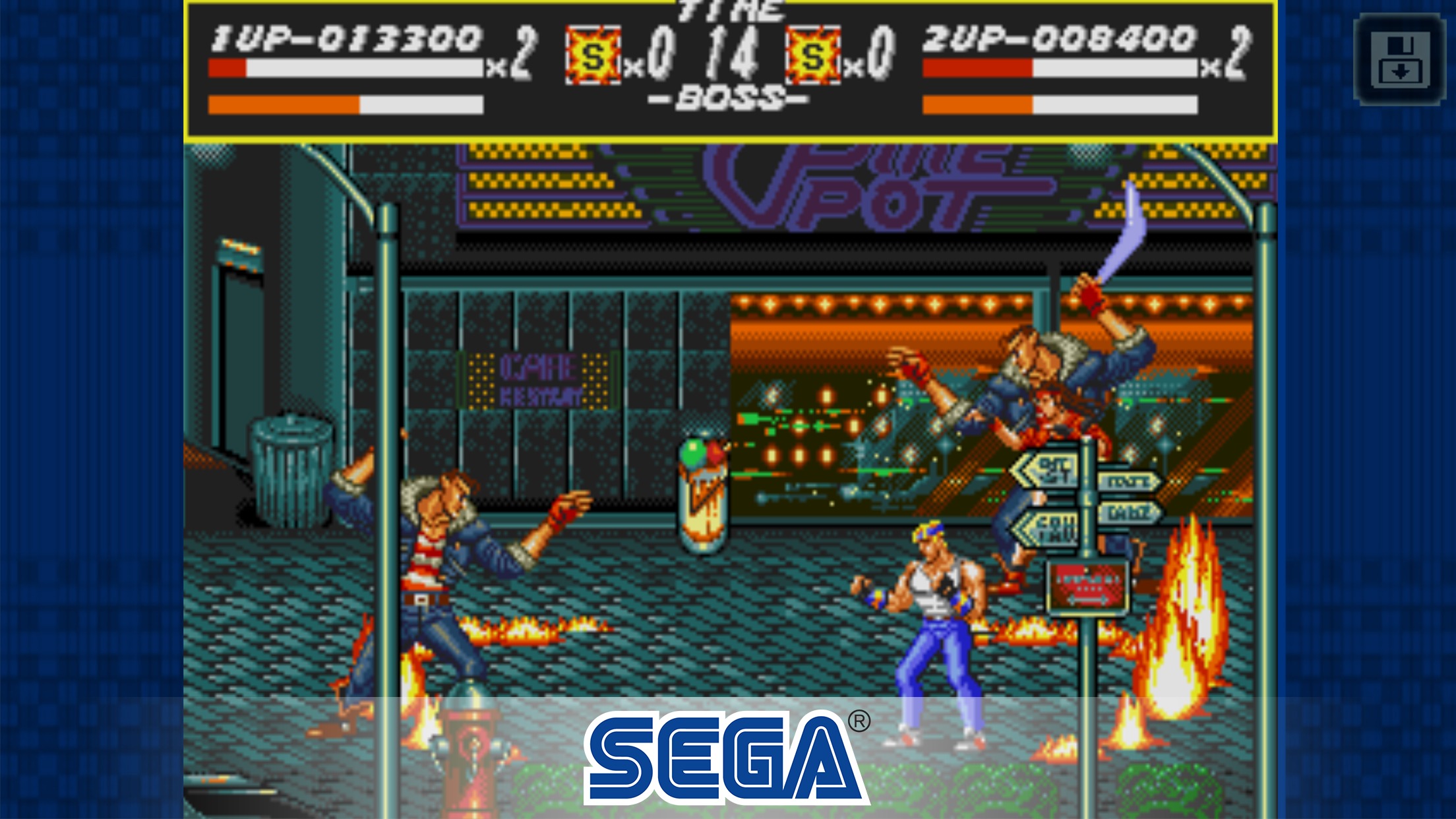 Terraria
Terraria is a game similar to Minecraft which was first introduced for consoles, then for PC, and now for smartphones. In the game, you can build lots of things, fight for them, explore new places on earth, under earth and above in the sky! Download Terraria now and have fun!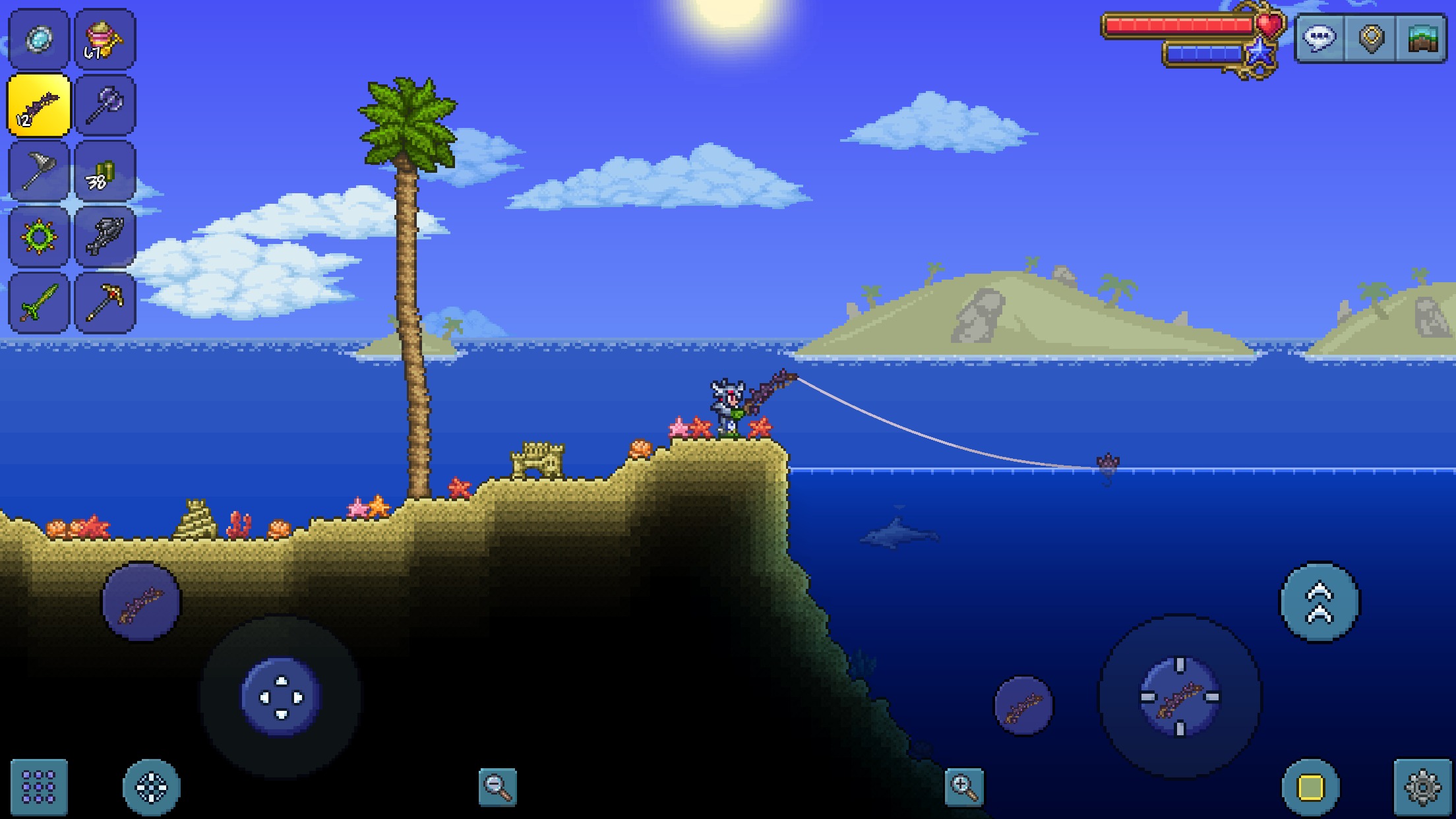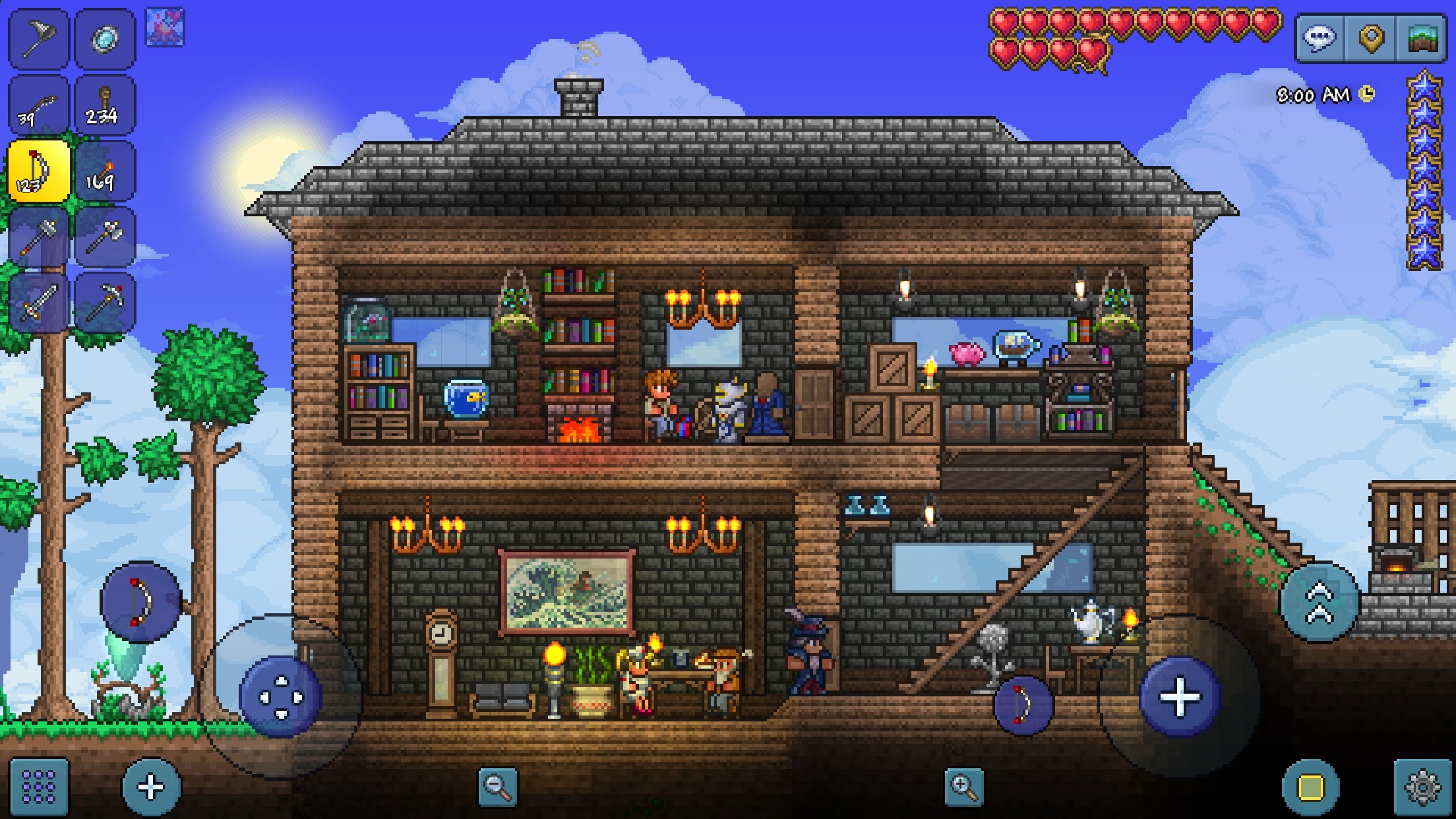 Johann Weiss
Johann Weiss is an incredibly addictive action game with a lot of unusual and frightening characters. The plot of the game is centered around the disappearance of the main character's sister, who was kidnapped and taken to the Church of Satan to be sacrificed.
In order to save the girl, you will need to break through a large number of obstacles. This includes risking your life during fights with evil demons. Also, the player's goal is not only to save their sister, but also to prevent the plans of the satanic cult to summon Hell on Earth.
Players will have to use their skills to the fullest to defeat the villains and restore peace and safety on Planet Earth. Players will be offered to use various types of weapons during battles. During the game, users will be able to visit a variety of locations, such as:
Berlin
the Church of Satan
the dark and mysterious depths of hell.
Usually many of the games of this genre have 3D graphics, but this is not the case here. In the Johann Weiss game, users will be able to enjoy retro pixel graphics. This only adds a special atmosphere to the game and makes it unique.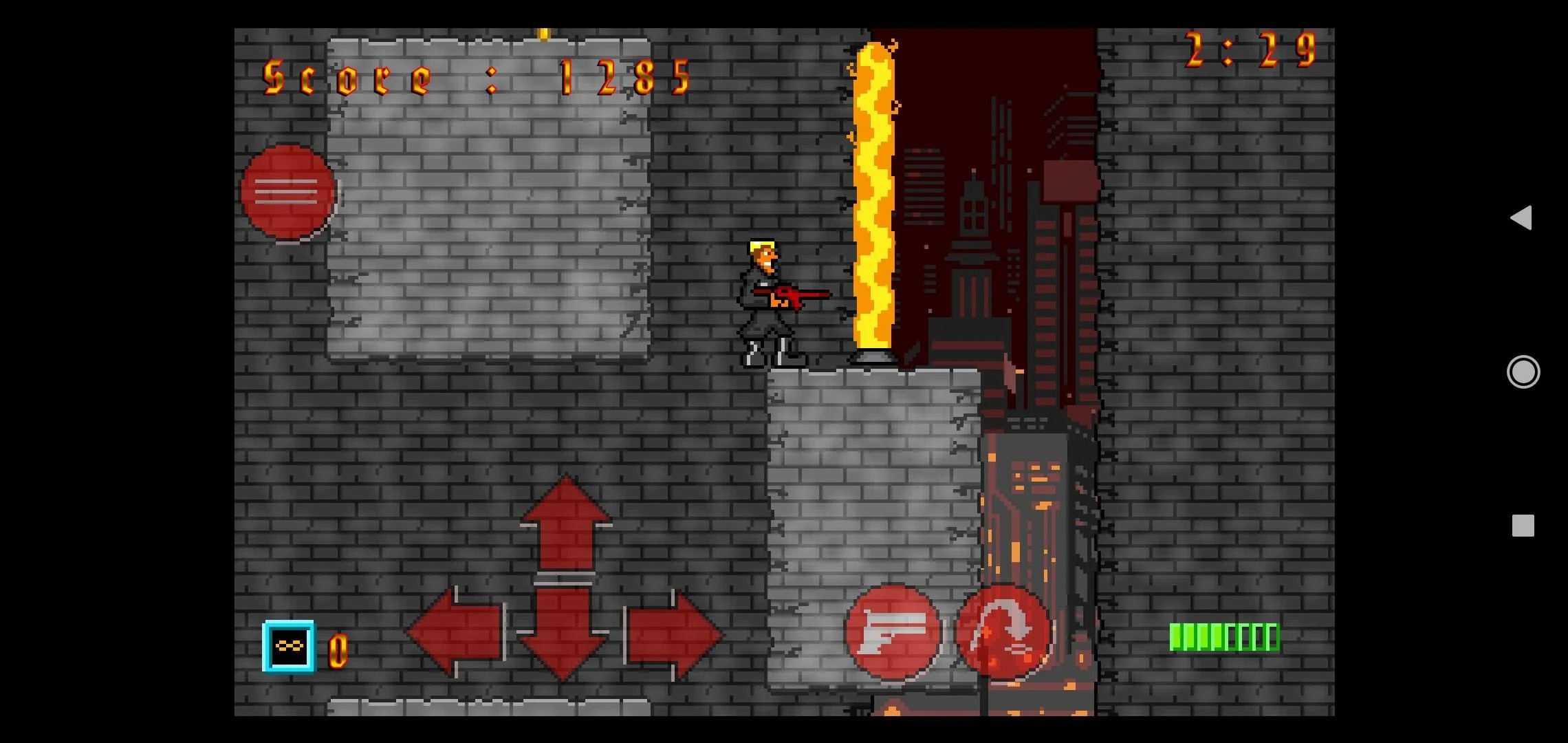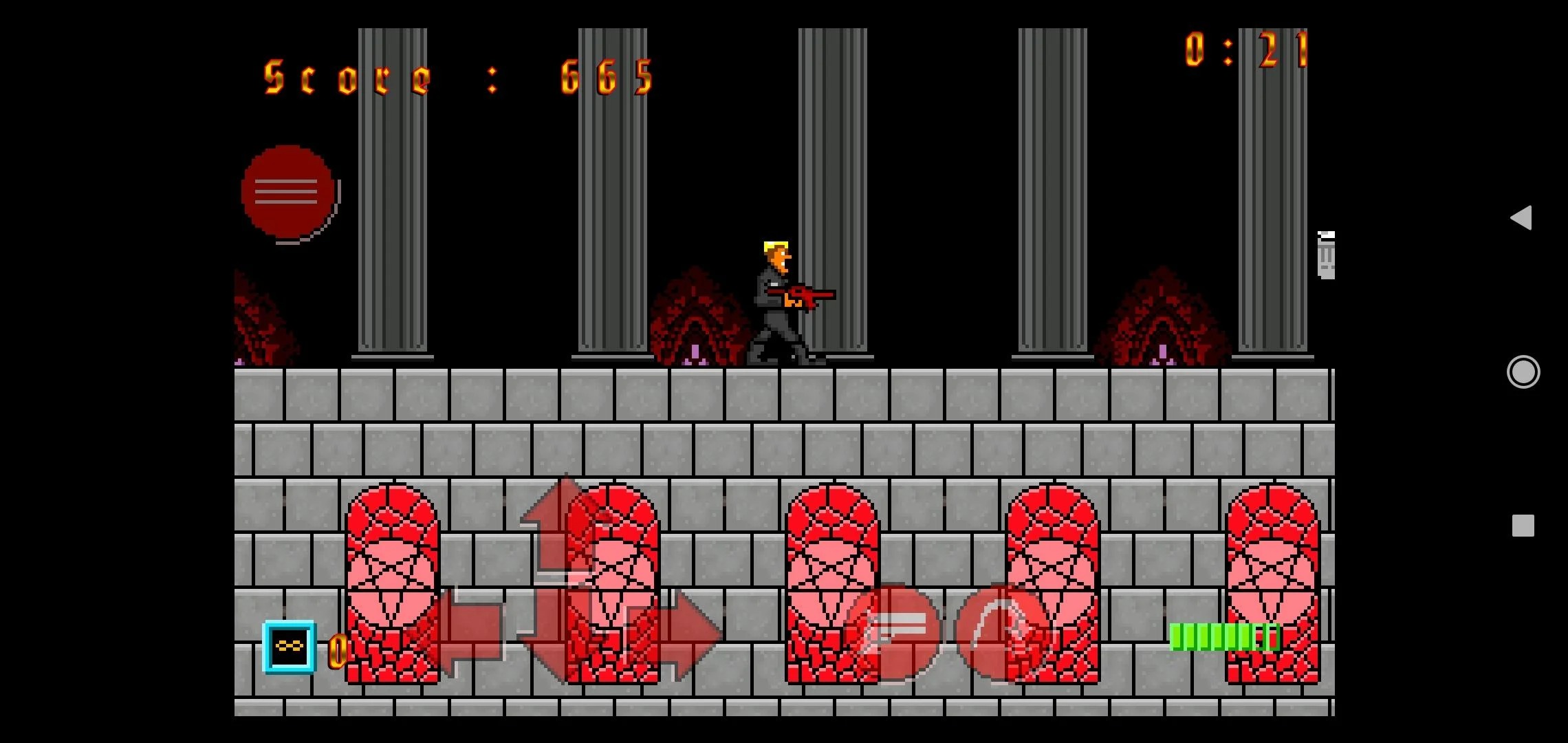 The Sims™
A legendary game that gets renewed every year, but we all know that only the very first version is capable to bring all the amazing memories of childhood. Are you ready to spend hours again creating characters, building houses of your dream for them, conducting their lives, and watching they grow?
The Sims became the really revolutionary game that gave users a freedom to create the world on their own unique terms. Characters could marry, develop, die, breed – and all was happening very naturally. Now the classic version of Sims is available on App Store – get it and enjoy the game!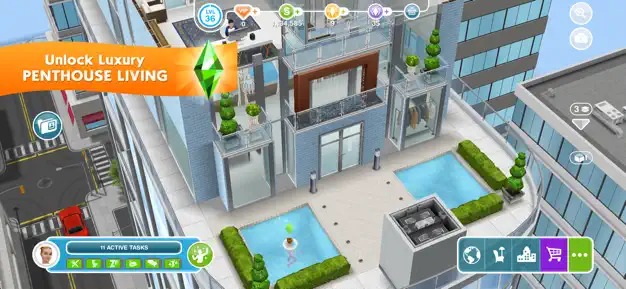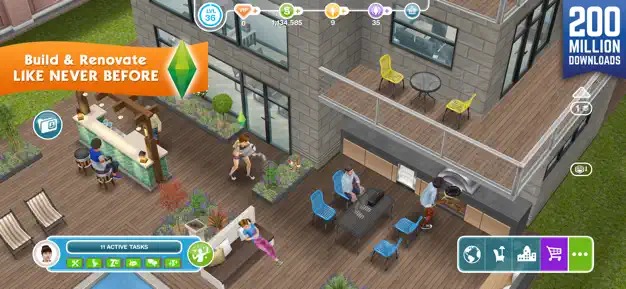 Mortal Kombat
The game started a long time ago in the 90s when Sega just occurred and it was an enormous smash hit. Just like the Moral Kombat was – is there anyone who hasn't played it? Even if you were born in the 2010s you are most likely familiar with this game, since it is the source of endless quotes and memes.
The success of the game was so huge that it was even turned into a movie. The soundtrack here became truly legendary. In the classic game, you can choose one of the dozens of characters to play for. Each of them possesses special magic battle power, which will give you the advantage in all the fights.
You will have to pass levels so you could have a fight with the boss at the end. Or, if you are playing together with someone, you can choose the multiplayer mode and have the fight with each other – lots of fun!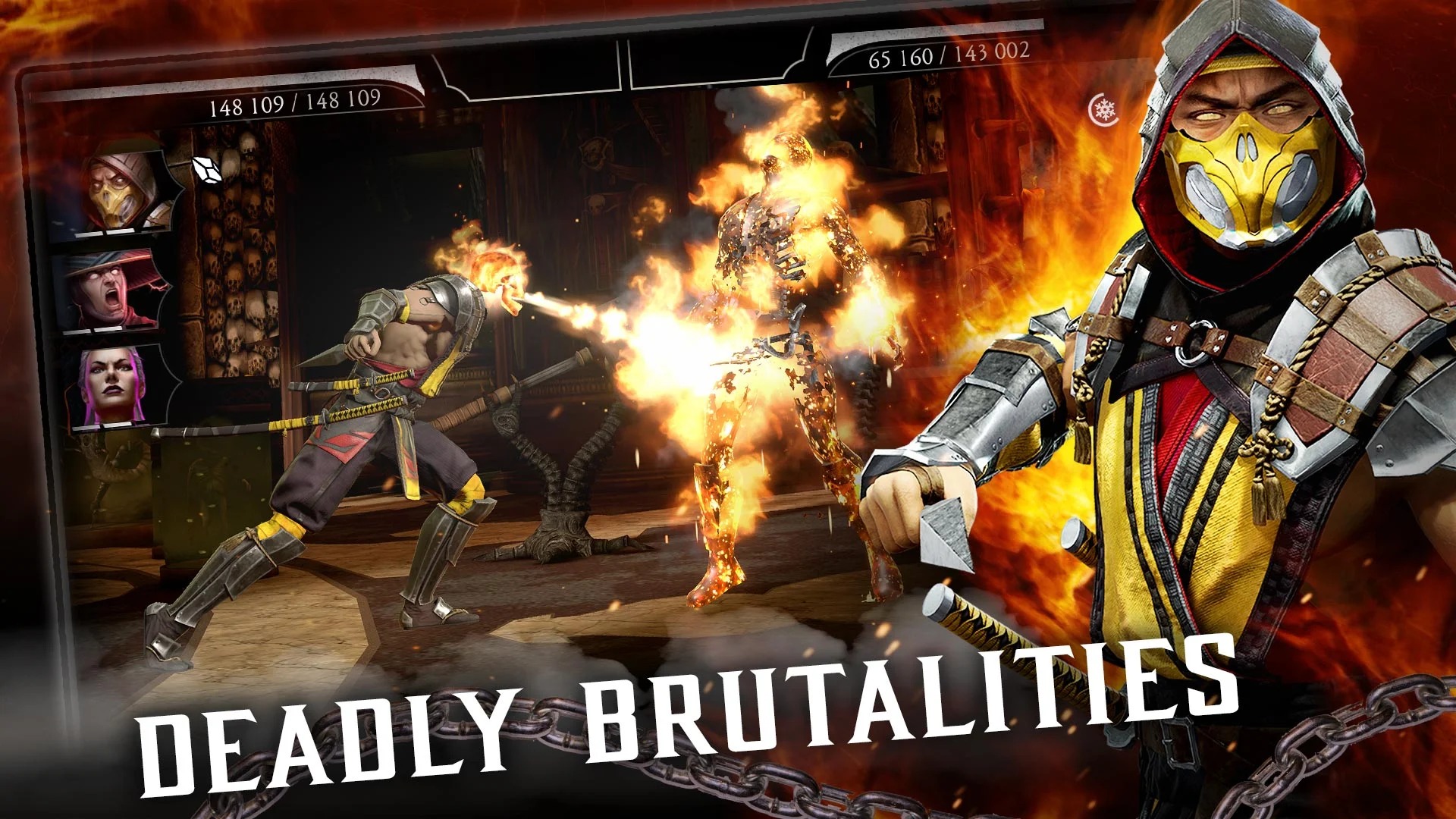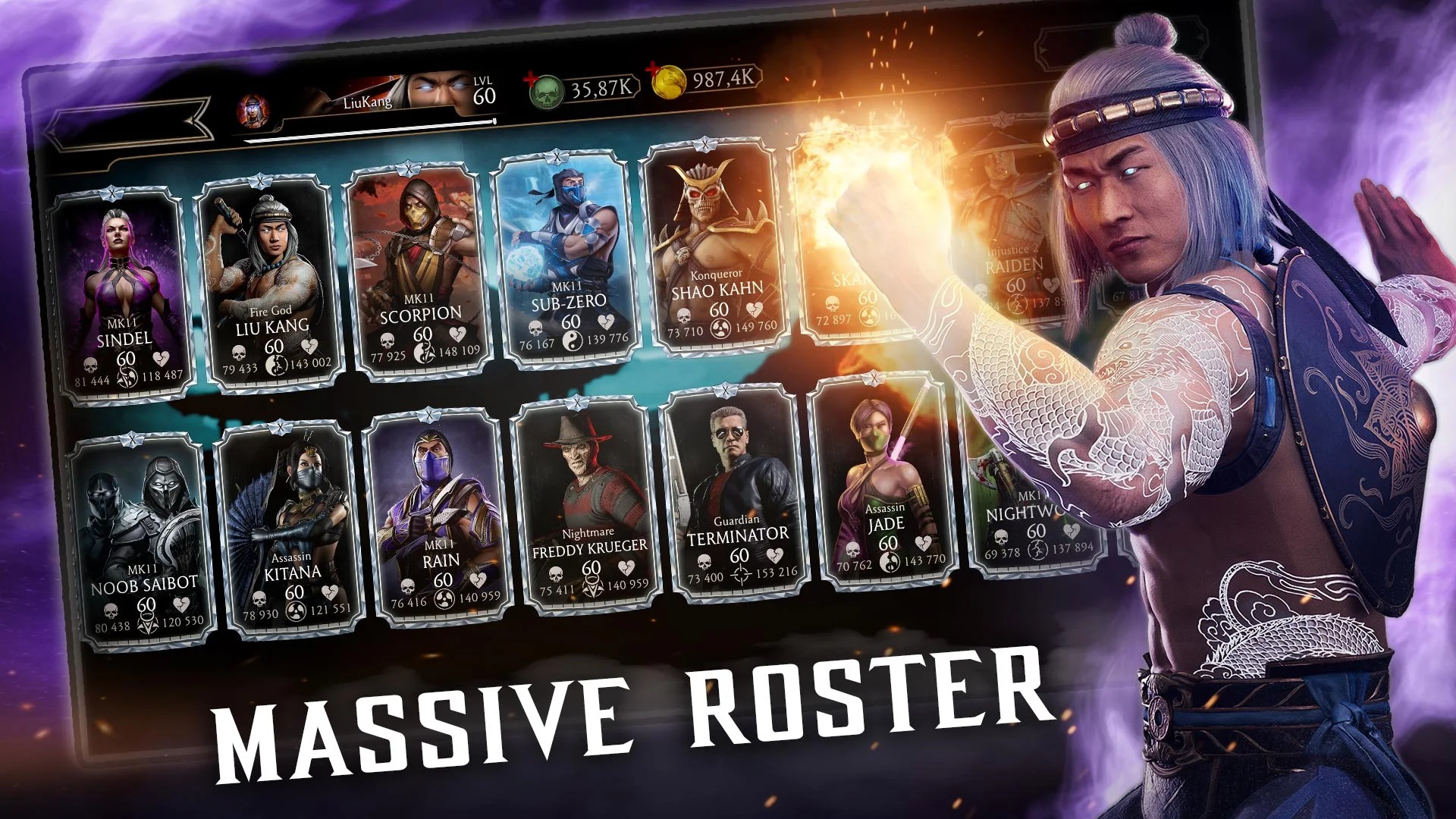 Grand Theft Auto: Vice City
The legendary game which is also known as GTA II. You will be playing for Tommy Vercetti, a gangster who is hired to execute dangerous missions. The plot of the game is happening in the 80s so be ready to dive into the atmosphere of that time!
Moreover, many people are familiar with this game since they must have played it in their childhood. Even though the graphics are obsolete, the locations are executed in details and the game is still captivating even nowadays. Vice City was a revolutionary case for its time with its meticulous planning and diversity of locations.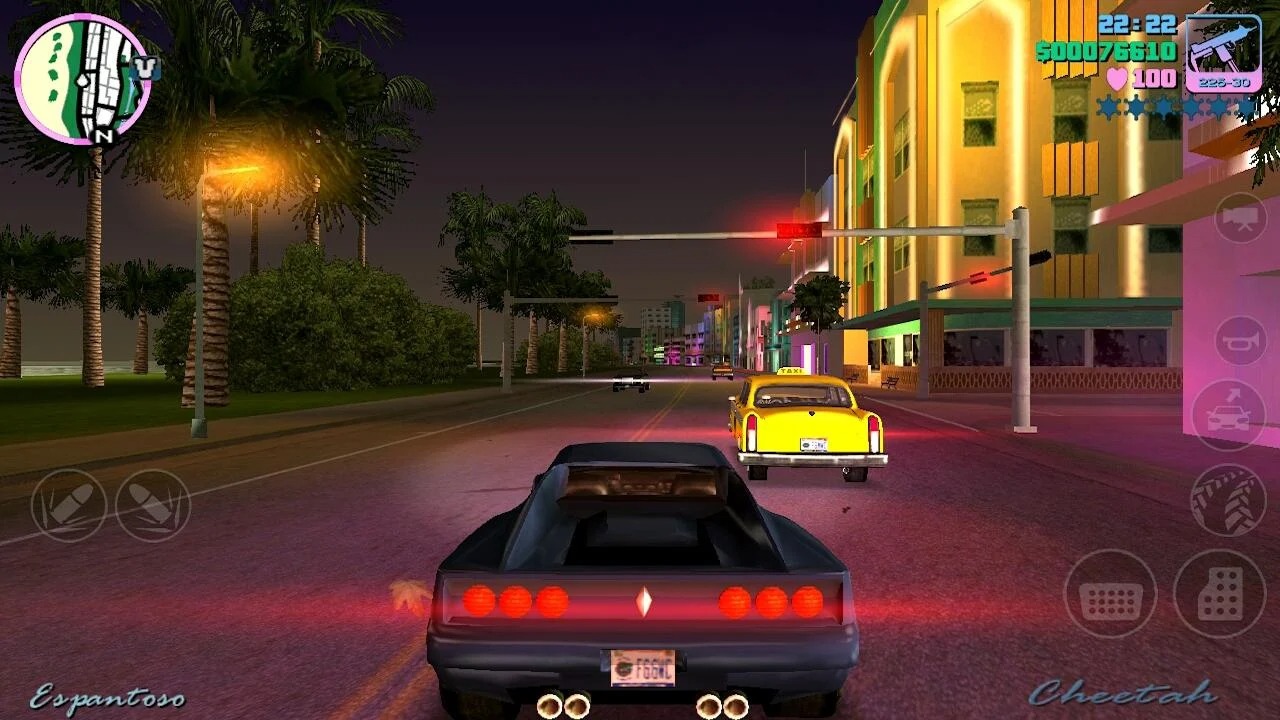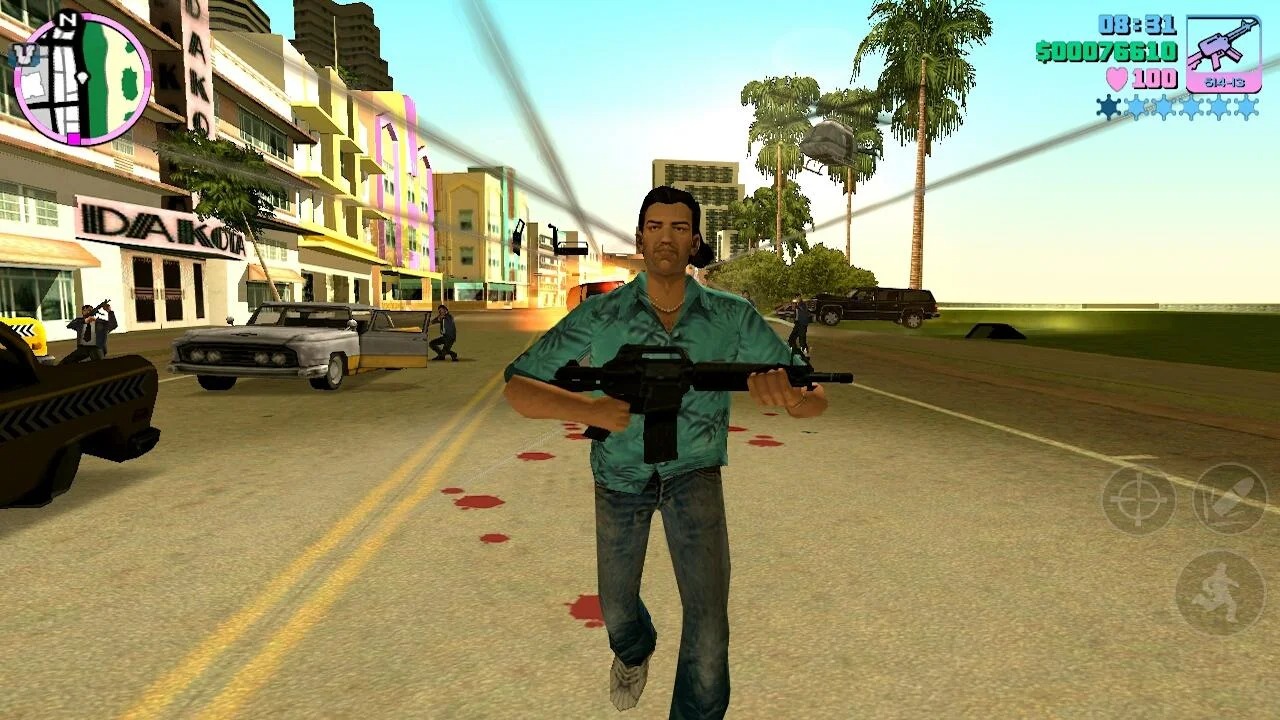 Super Mario Run
This is a super popular game that has become the meme over the Internet, and there is no chance you haven't heard about it. Super Mario has multiple variations, and they are all quite funny to play, however, this is the version that unites all the best features of this game.
Run through the levels, overcome barriers, be sneaky – and you will see how Super Mario will captivate you for hours.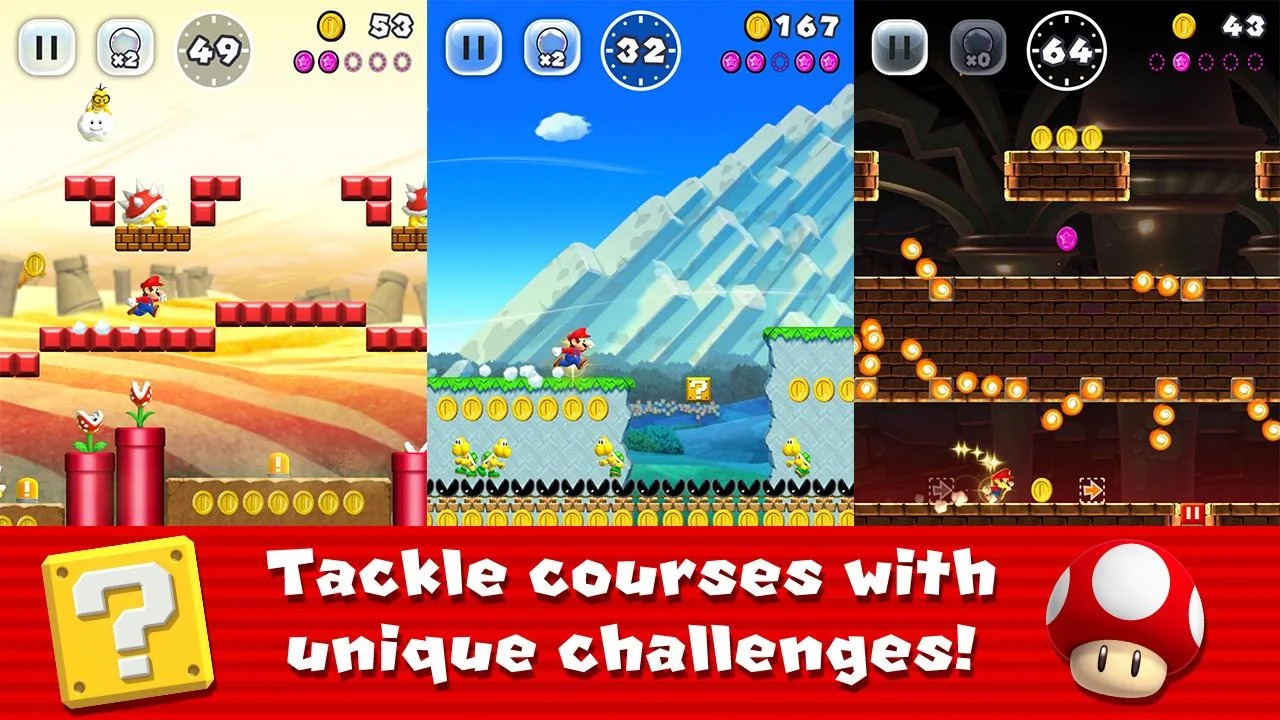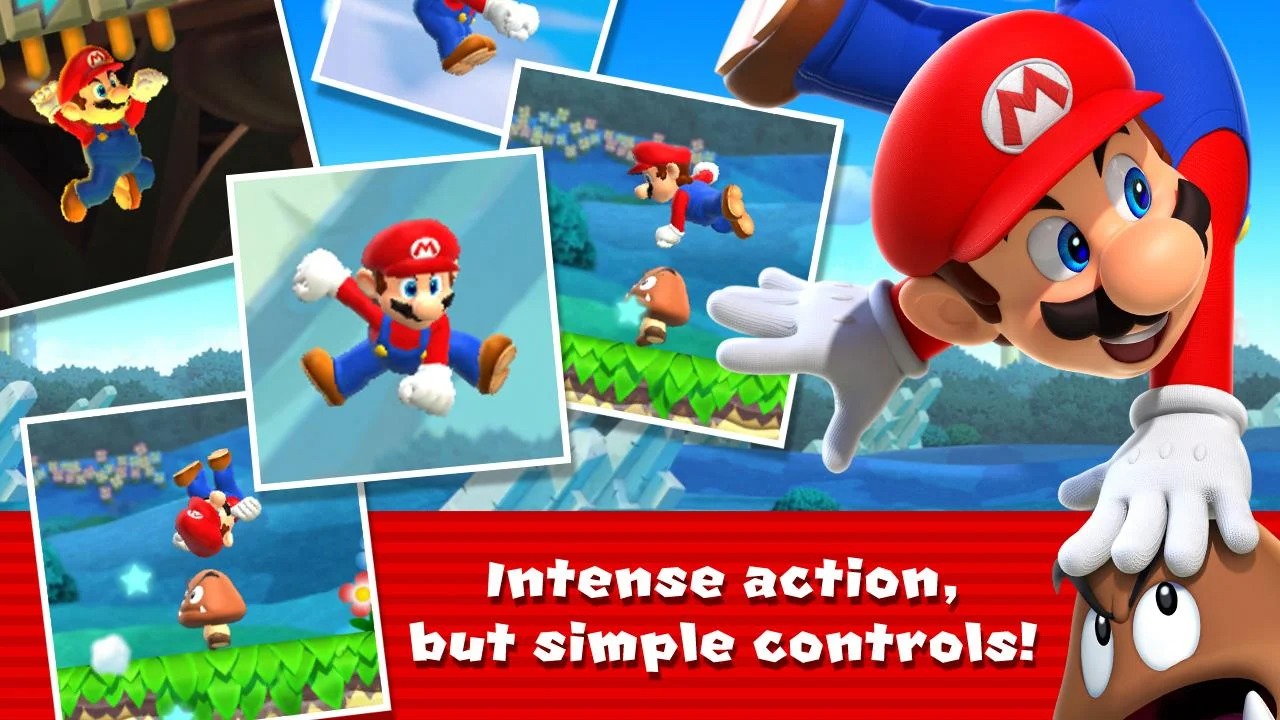 Prince of Persia: Escape
Did you like the games like this where you have to run through the levels getting over barriers and traps on your way? Nowadays it sounds super simple, but in fact games like these would capture our attention for hours back in the days. There is just something about that routine.
Prince of Persia is a classic game of this genre that is quite famous. Run fast, jump high, and make sure to avoid the spikes! A true retro-game in your pocket.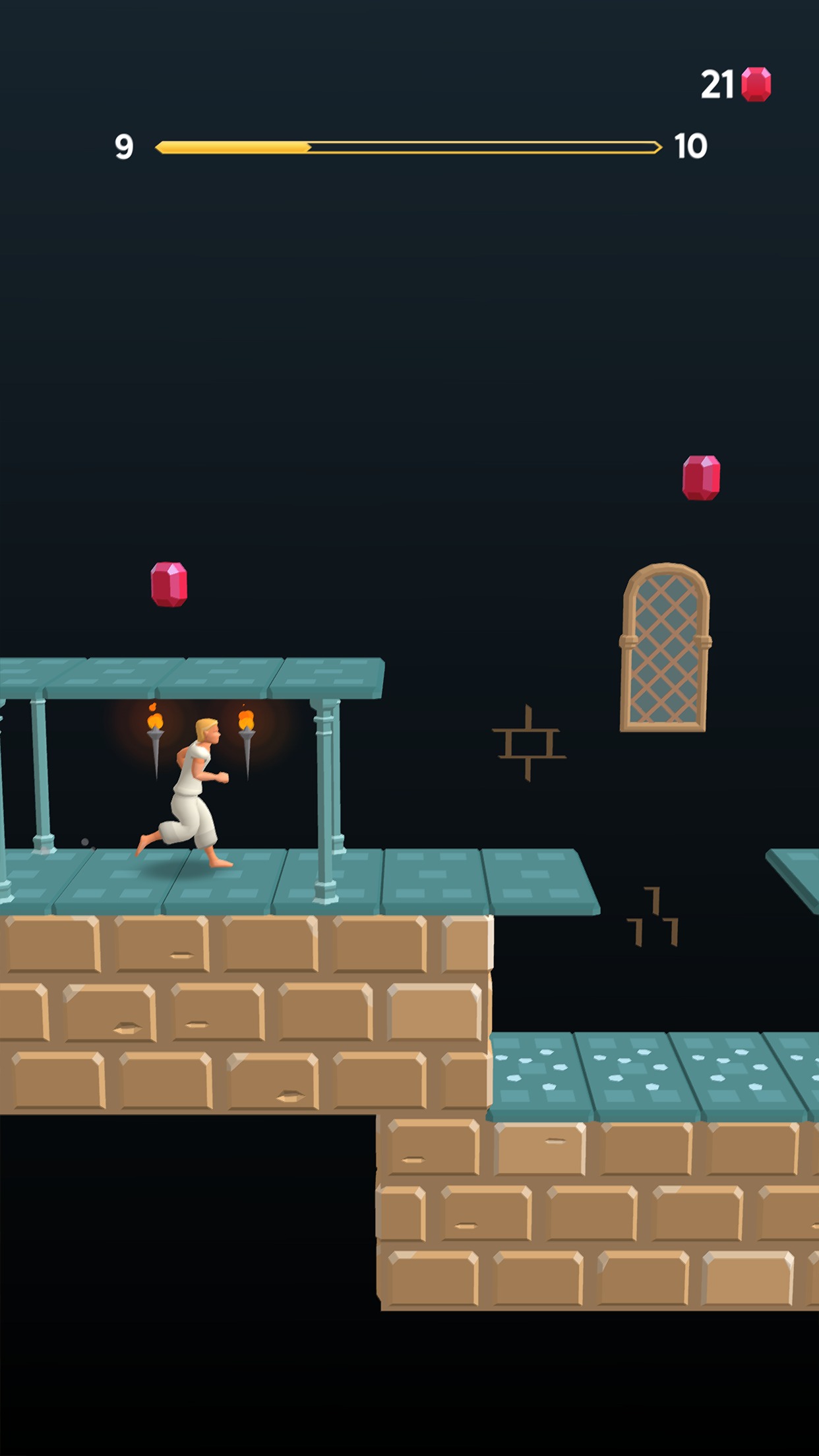 Grand Theft Auto: San Andreas
There are probably very few people on this planet who never played this game. It was especially funny in the years it was only released to the market, where all friends would come together to pass missions and try out new cheat-codes. The characters and episodes from GTA San Andreas already became memes on the Internet.
If your smartphone is powerful enough (and it probably is for this game) you will easily install it and will start walking through the whole game from the start, where CJ comes to his ghetto after his mother died. He must take revenge on other gangsters, so you will have to pass through many exciting missions.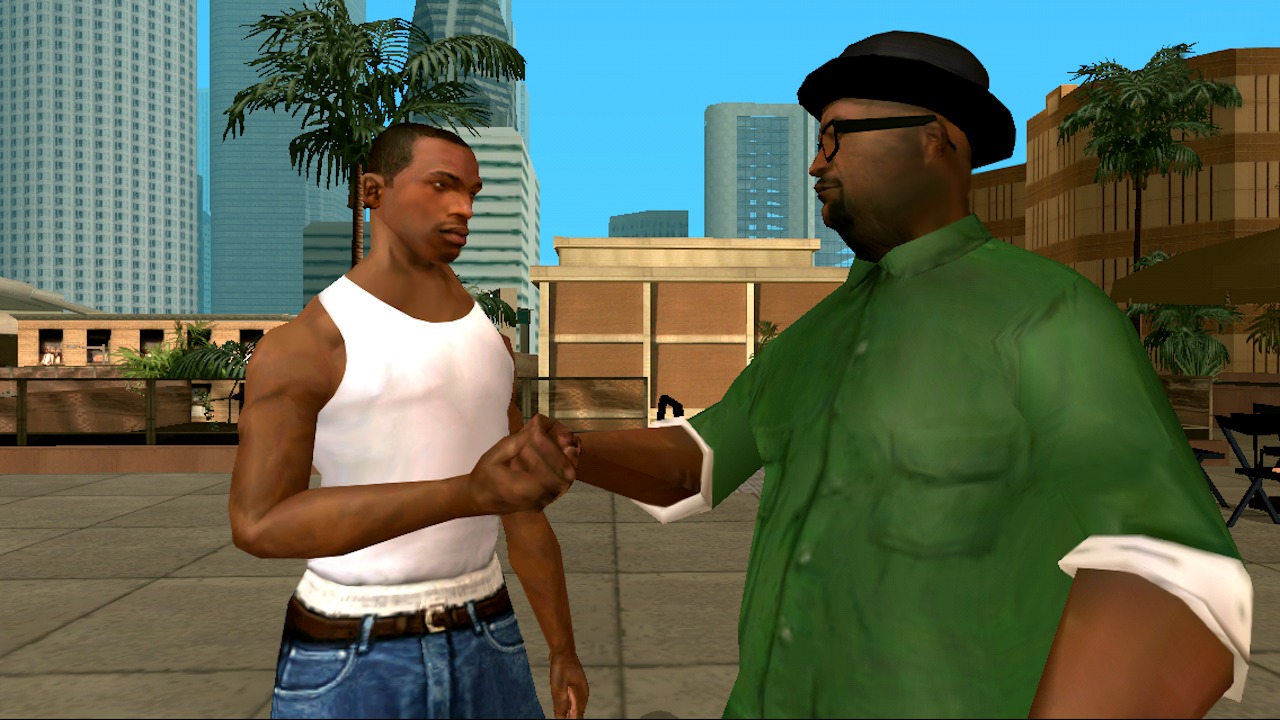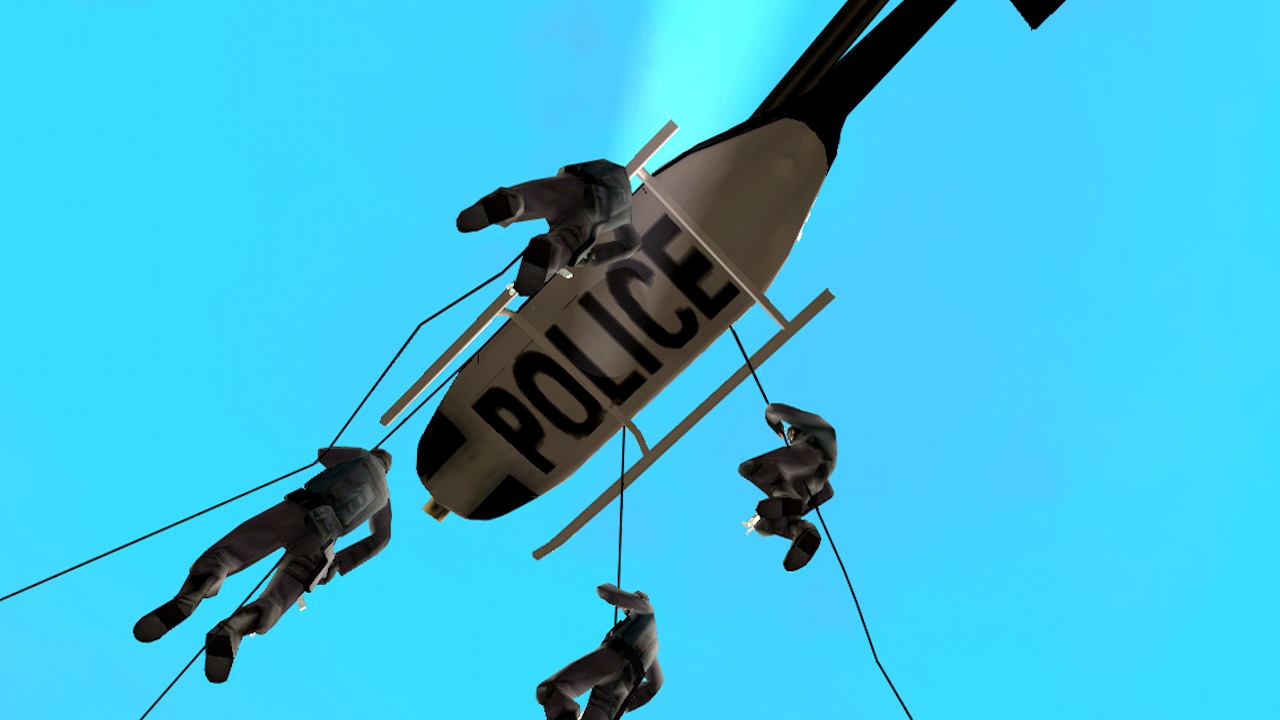 You may also like: 18 Best survival games for Android & iOS
RollerCoaster Tycoon® Classic
This is the truly old game that could be played by the older generation in Sega. It's quite exciting, so all the ages will find it interesting to play. The version adopted for smartphone combines the best features of RollerCoaster Tycoon and RollerCoaster Tycoon 2.
RCT Classic includes a mixture of authentic playability, depth of gameplay, and unique graphical style of Chris Sawyer's original best-selling RollerCoaster Tycoon game. Build the best roller coaster, build and customize your park, develop your business, and make your visitors happy.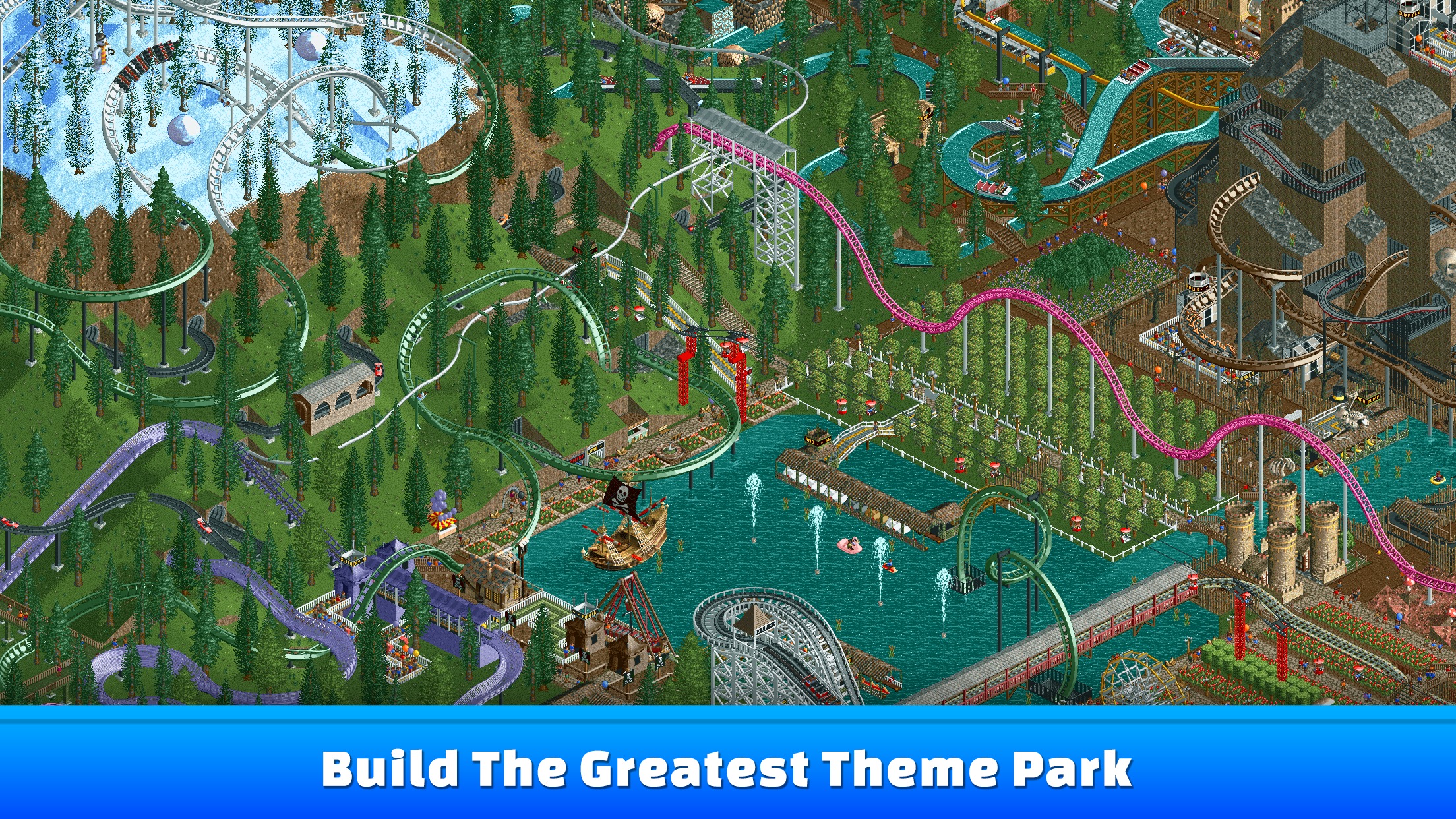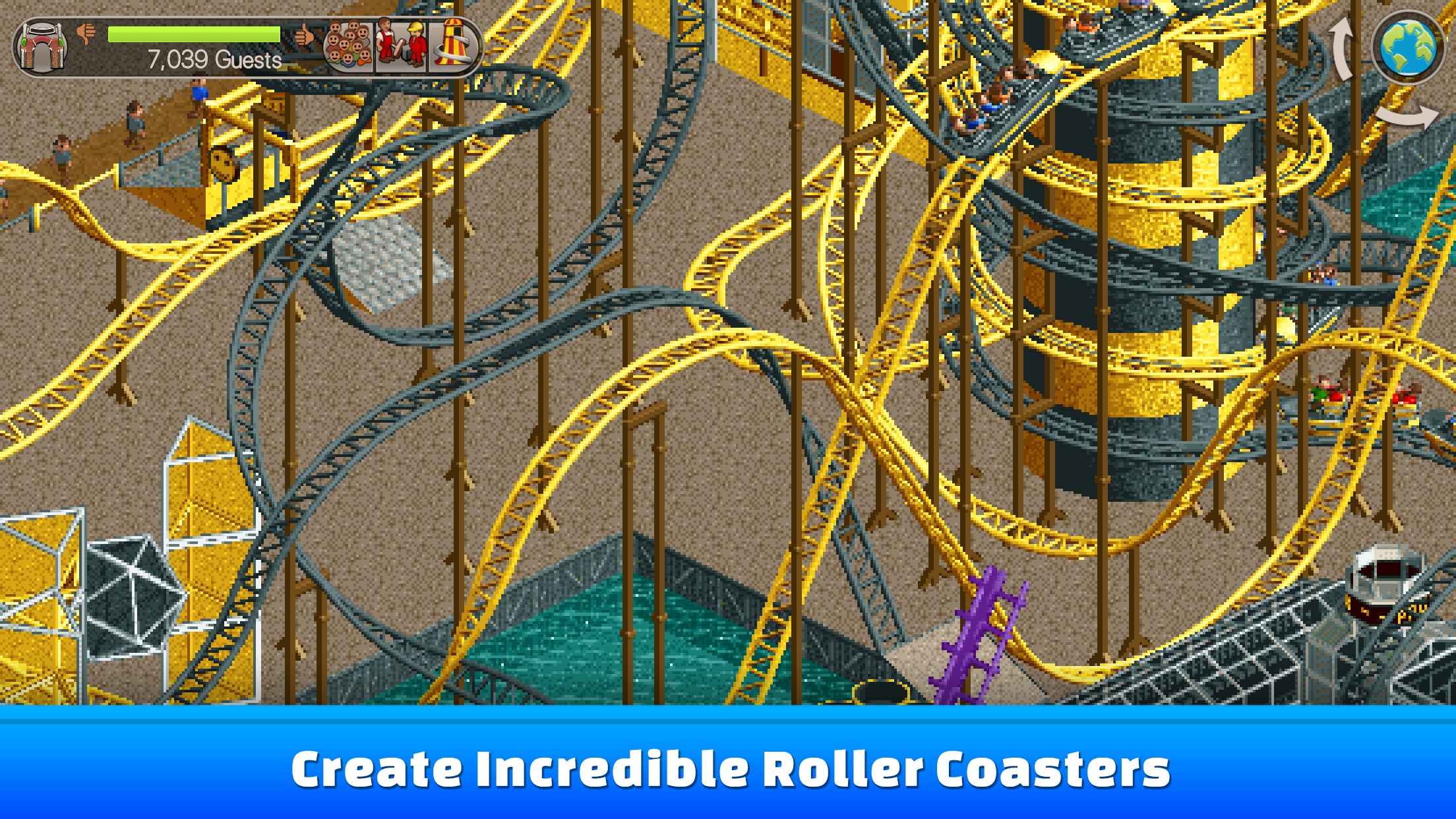 So those were 22 catchy old, old school & retro games. Have you remembered something that hadn't crossed your mind for a long time? Good! Enjoy playing and, as always, be smart in choosing apps!