Hey, all the card-playing fans out there! We would like to present to you something interesting. 250+ Solitaire Collection app will be useful for everyone fond of solitaire games. Well, why should we pay attention to this app?
250+ Solitaire Collection app allows you to choose from various solitaire types – Trefoil, Golf, FreeCell, Algerian Patience, Scorpion, and so many others. It provides a wide collection of around 250 solitaire games for all tastes.
Are you looking for more ways to diversify your free-time entertainment? Check out this list of apps for watching cartoons online.
The app features its easiness of usage. After downloading the app, it does not require you to create a special account or put tons of information about yourself – you can start playing straight away.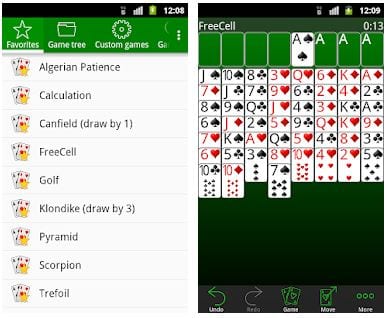 If you are not aware of the rules of how to play a particular solitaire type – no need to worry. The app shows you detailed descriptions and visual demonstrations. So, you will not have to face any misunderstandings!250+ Solitaire Collection app enables you to keep your favorite solitaires in one place – there are a special section Favorites.
Or maybe you enjoy playing games together with your friends? Then you should check out our list of the best cross-platform apps.
What is more, the app comes with a minimalistic design. One of the major features of this app – you can enhance your design skills. In the settings, you can select a preferable background, texture, cards – or try so many other options.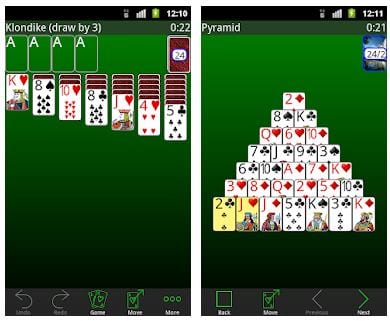 Today it is not an easy task to find such a qualitative app that would not ask for a regular monthly fee. But 250+ Solitaire Collection app is totally free! We were impressed by its well-structured interface that ensures convenient navigation. Therefore, you will immediately find out how all the functions work there.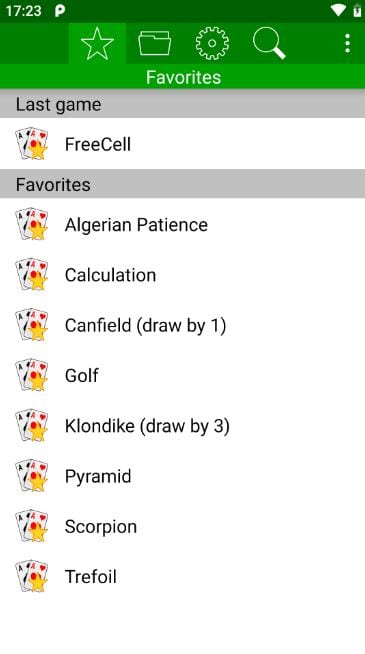 Categorized search, attractive design, and a wide number of solitaire games – all these things you will find in 250+ Solitaire Collection app.
And if you're looking for more fun apps, you can see which ones provide the best flirty emojis for you.
All in all, 250+ Solitaire Collection app is worth downloading. It adapts to everyone, as it provides a wide range of foreign languages. We have not found any flaws in this app, so we believe you will not regret it!