Always wanted to learn Chinese but you hate the boredom of the learning process? Don't worry, this game will offer you an innovative and playful way of learning the Chinese alphabet – you will be manipulating blocks with signs on them!
You just install the game, select the language and then get a short introduction on which falling time of the blocks is preferable for you since everyone has a variable speed of memorizing.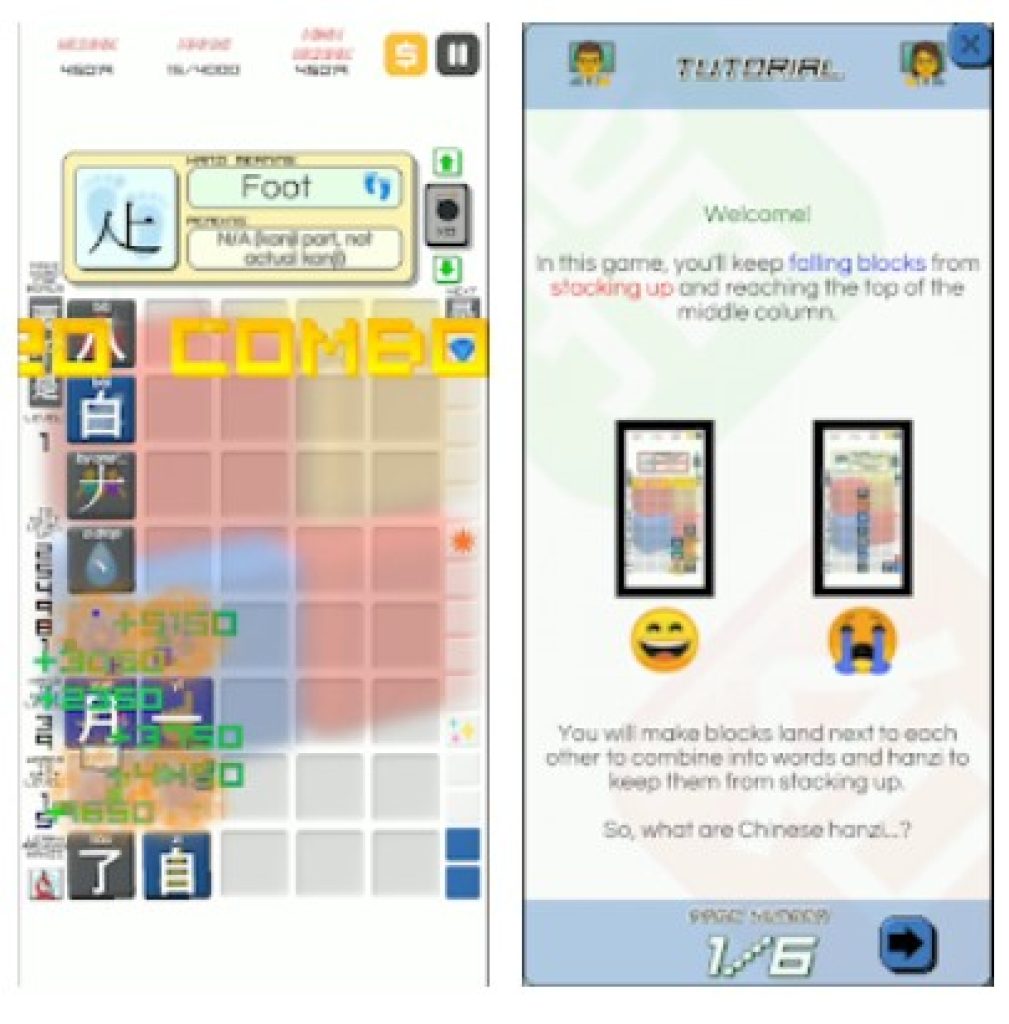 Click on the "play" button – and then start the game! Get short instructions on how to play and score. Moreover, you will get a short introduction to the different alphabets of Chinese (this language is unique by having several alphabets).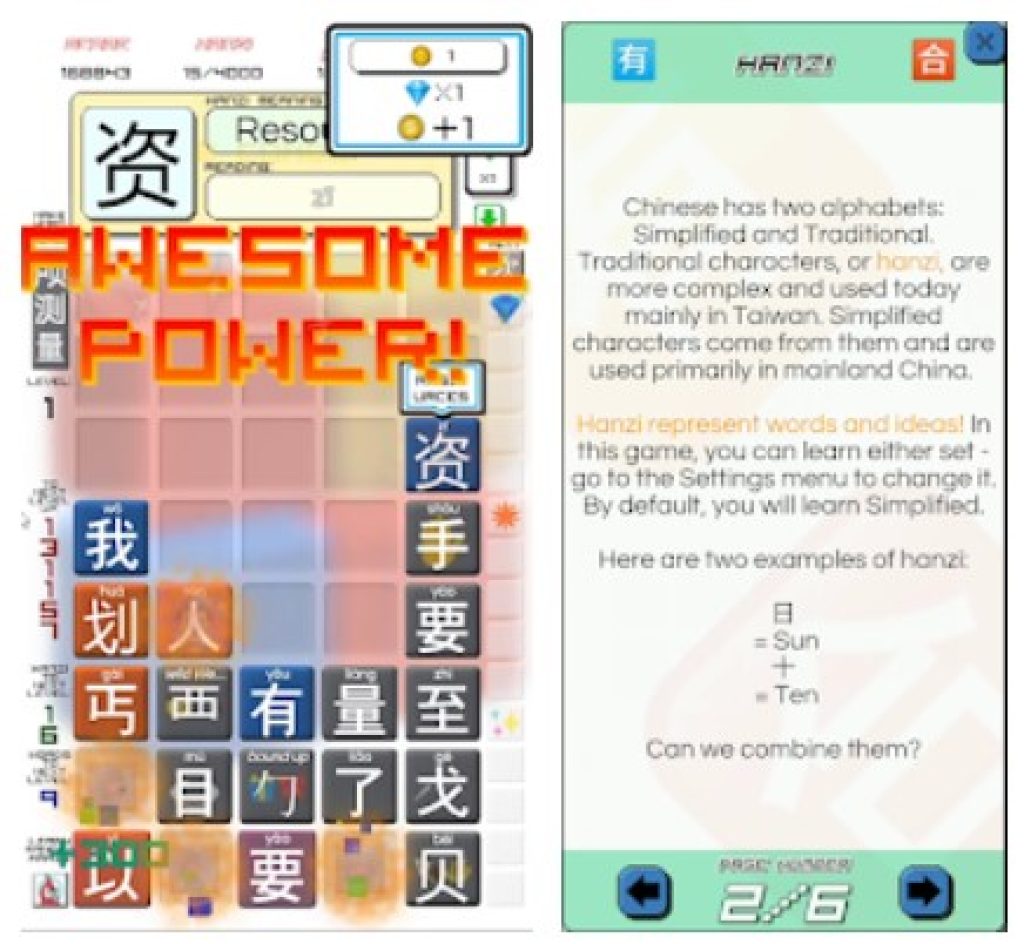 As the blocks are falling you can see the signs written on them. Don't worry, the transcription in Latin letters will also be there. Your task is to build the blocks in the way that you construct a word in Chinese.
During the game, you will get many notifications with theoretical knowledge about the language that will explain to you how it works. Be very careful by reading all the notes and informational slots because otherwise, you won't be able to make the progress in the game.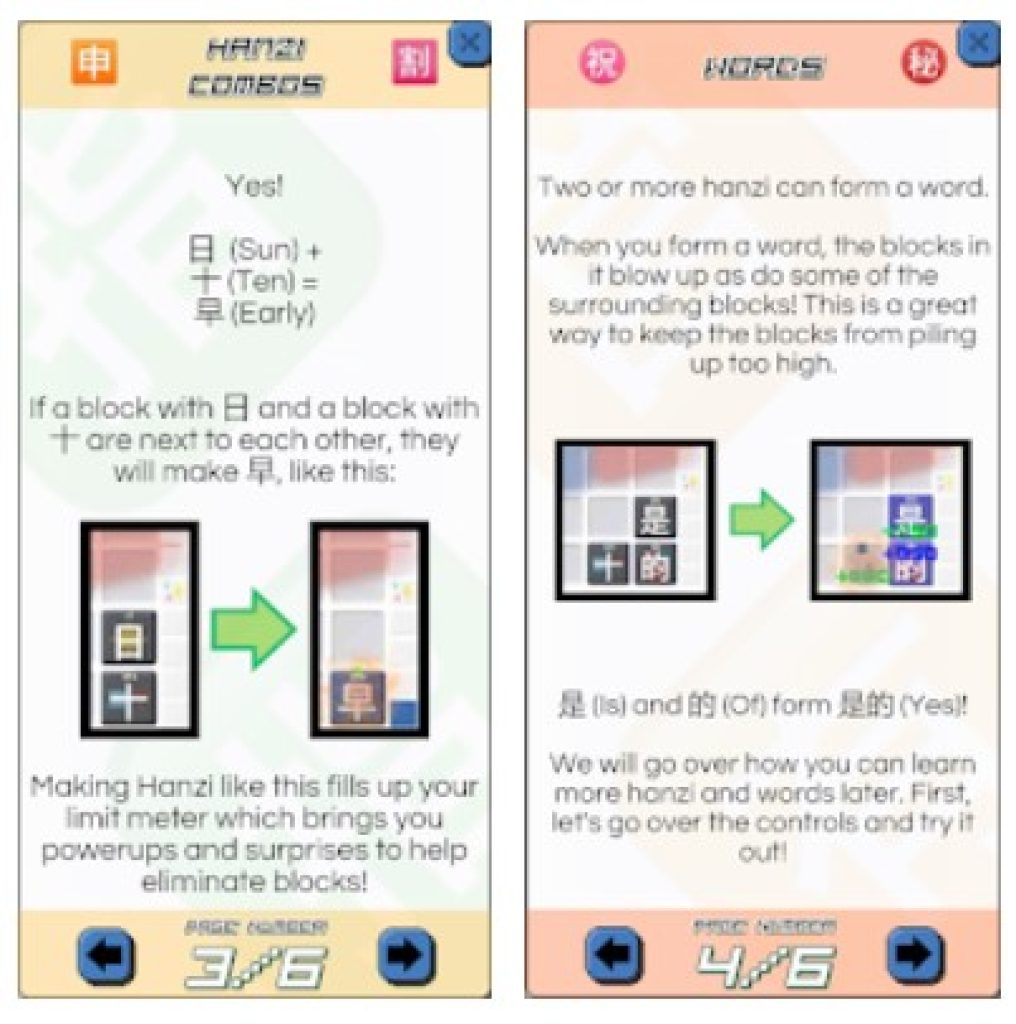 All in all, you should try this app yourself if you want to start learning Chinese. It is really easy with this app, especially when you got those exercises between the game sessions, where you have to find the right sign in the table.