How to make kid's studying interesting and exciting? Of course, make it into a game format! Spelltronaut: Primary Spelling is an educational game that will teach your child how to spell easily! Structured learning is based on the government's guidelines for English language programs. And the interactive presentation of the material will improve the child's perception, develop attentiveness and memory.
Another cool list of apps that you may find useful is the future baby face generator apps.
You can download the app absolutely for free on your tablet or phone in Google Play and App Store. The first thing you will notice is the catchy and attractive design of the app with the cosmic interface. On the screen, there will be a Solar system, where each planet corresponds to a year of learning.
Don't forget to take pictures of your kids when you're learning! For this purpose – check out the list of baby photo editing apps.
Enable or disable sound and tip in the Settings. Click sooner on the rocket and start studying! Studying in each year includes 36 topics. The app has weekly spelling lists grouped in colored lines for half term. Memorize words from the group by reading them, practice spelling by ear by pressing the virtual keyboard.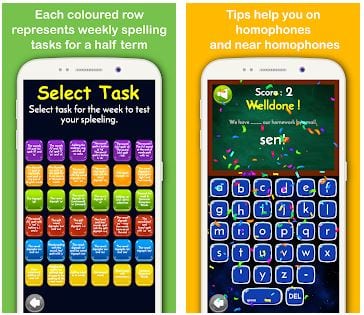 If you answer correctly, you will see a beautiful animation with a greeting, and if you have any difficulties-do not worry, you can listen to the word again or repeat the program on this topic. Your child will not be bored at such classes! The app is guaranteed to help you master the school curriculum. The app will also be useful for those parents who want to learn English.
In addition to improving spelling, the app forms the habit of practicing every day, expands vocabulary, and improves audio-visual perception. The correct voiceover of words will build the correct pronunciation.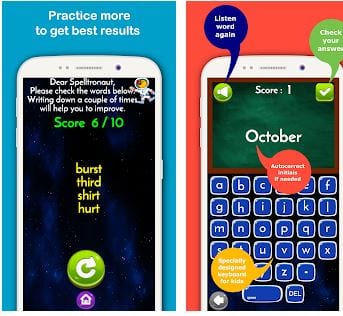 You can also check out the websites which help you to generate the face of your future baby.
Classes are not limited in time, practice as much as you need. The Deedy Duck development team is always in touch with users and is ready to answer questions. Updates with new interesting tasks are released regularly. Spelltronaut is definitely a high-quality and efficient tool! Enjoy the studying process!