Let's all agree — we have more than enough content to watch these days. But what can be better than watching your fav movie in 4K? Yeah, not too many things.
Wanna find out which films are good enough to spend time on? Then check out these best apps for movie reviews.
Luckily for you, we've gathered together the 10 best 4K streaming apps in 2023 (Android & iOS) that lets you get the best out of your movie night. These apps deliver a wide range of content for you to enjoy — from the latest movie premieres to TV shows and original content. Some of these apps even let you download the content and catch it offline later on.
Netflix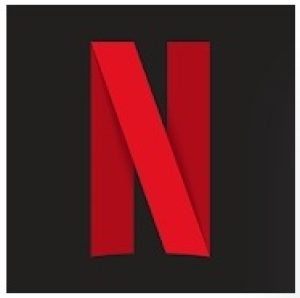 Is it even possible to discuss the best streaming services without mentioning Netflix these days? Probably not, especially when we're talking about the quality of the content.
This service has one of the widest catalogs of content — from movies to cartoon series. Needless to say, the company comes out with brilliant original series on a regular basis and the app is the best way to watch it. Herewith, the platform has an intuitive UI and simple navigation that everyone can cope with.
As for the quality of the content, the app lets you watch the majority of the content in HD up to 4K. The more movies you'll watch — the more recs the service will give, so you'll always have something new in the watching line. Besides, you can use this app to watch your fave shows on any device — from live TV to your mobile.
Of course, this app has its cons as well. First of all, you can't sign up through the app — you'll need to visit a website to do it. Plus, if you wanna watch the big film premiere on the first day you won't be satisfied — this platform is really the first with such things. And last but not least, you'll need to buy a sub pack to use the service.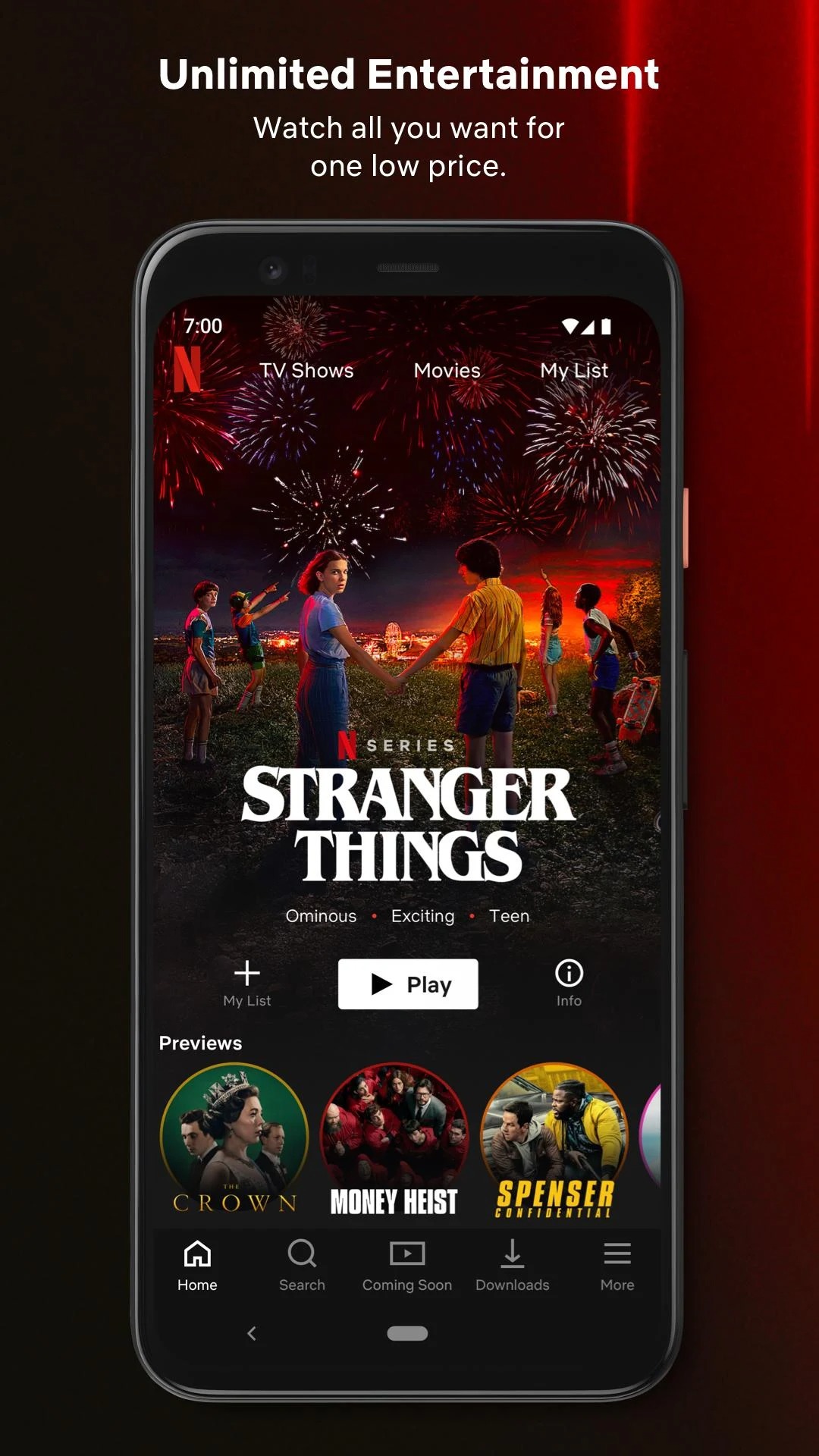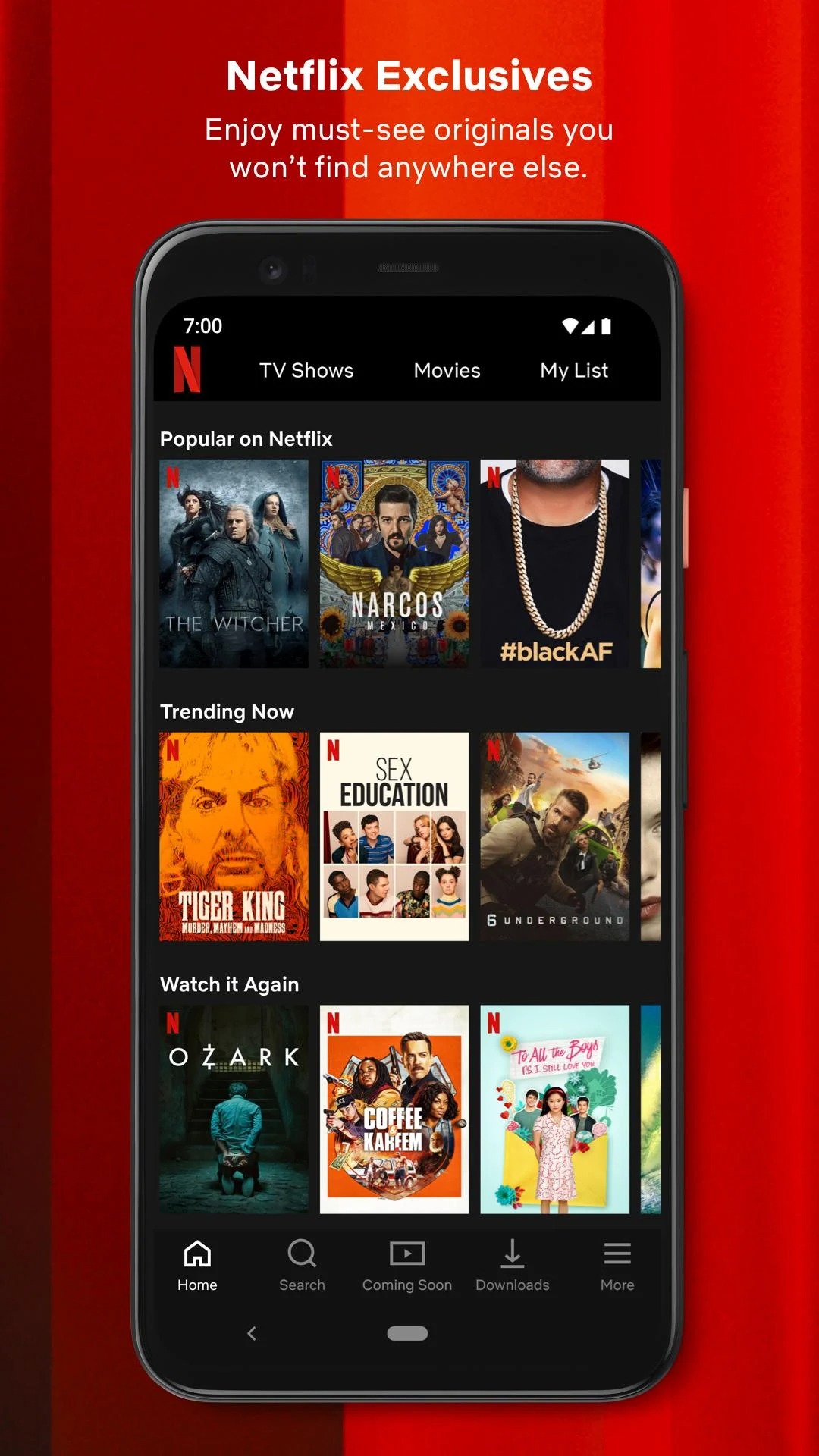 You may also like: 15 Free Websites to Stream Movies Online Without Signing Up
Amazon Prime Video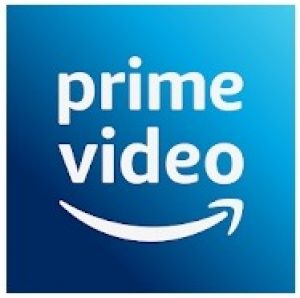 Here comes another feature-worthy streaming app that serves HQ content.
This service also covers thousands of movies and TV series of all genres. Plus, Amazon also comes with a decent amount of original content — the collection is smaller than Netflix one, but new releases are on the way. The navigation in this app is quite intuitive and won't cause trouble regardless of your digital skills.
Along with the previous app, this one also runs on sub packs, but it's quite standard for such a service. There are plenty of family packs, and it's more affordable if you're already part of the ecosystem. Besides, the price is similar to the competitor's platforms, so you won't overpay for what you get.
As it was already mentioned, the app covers 4K content, but the best thing here is it won't charge you extra fees for it. The app lets you make custom movie lists and share them with mates. It also has a powerful searching engine, so you can look for content by an actor, the release year, and more. Plus, it learns from your content choices and recs so great shows to watch.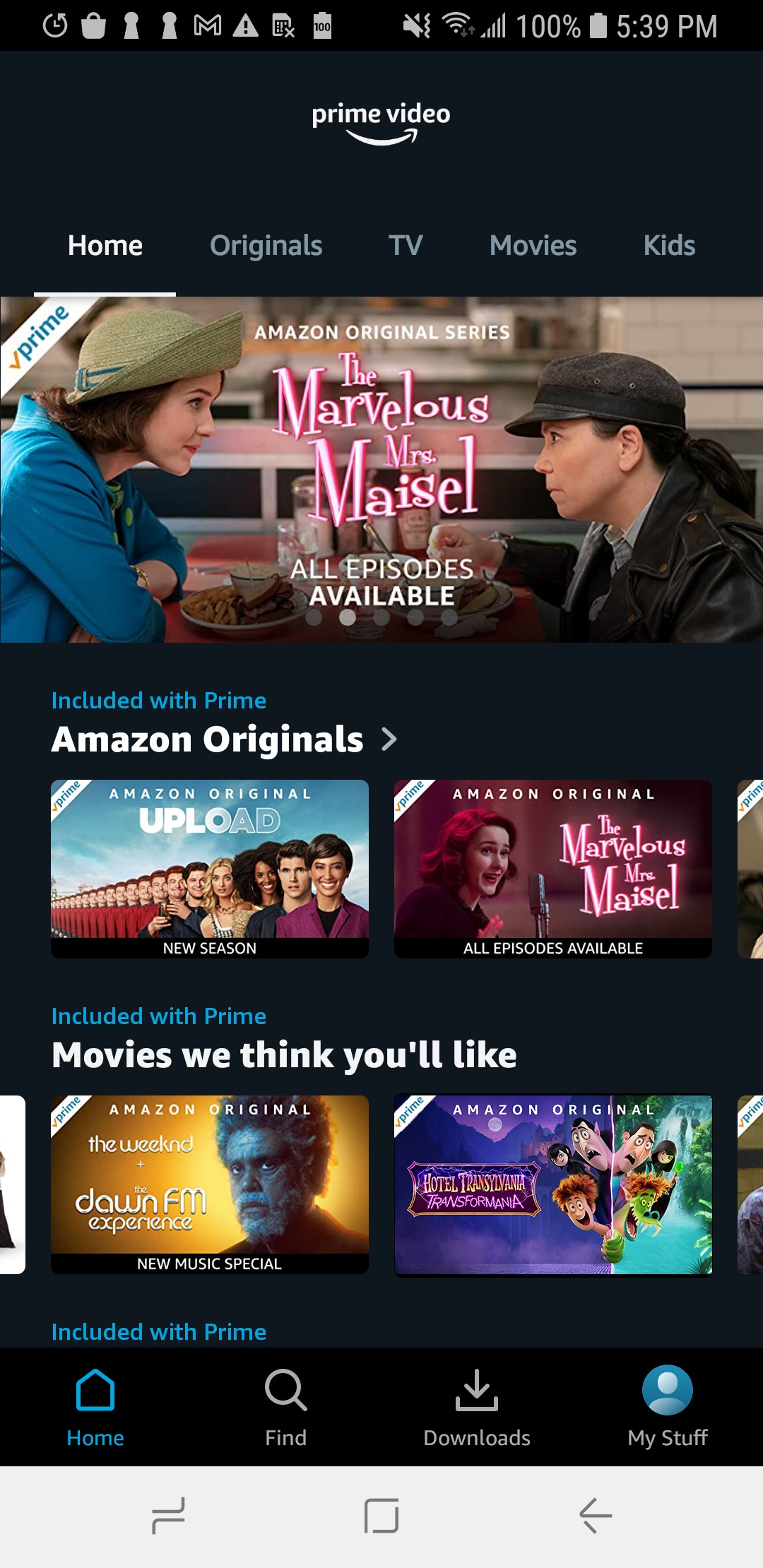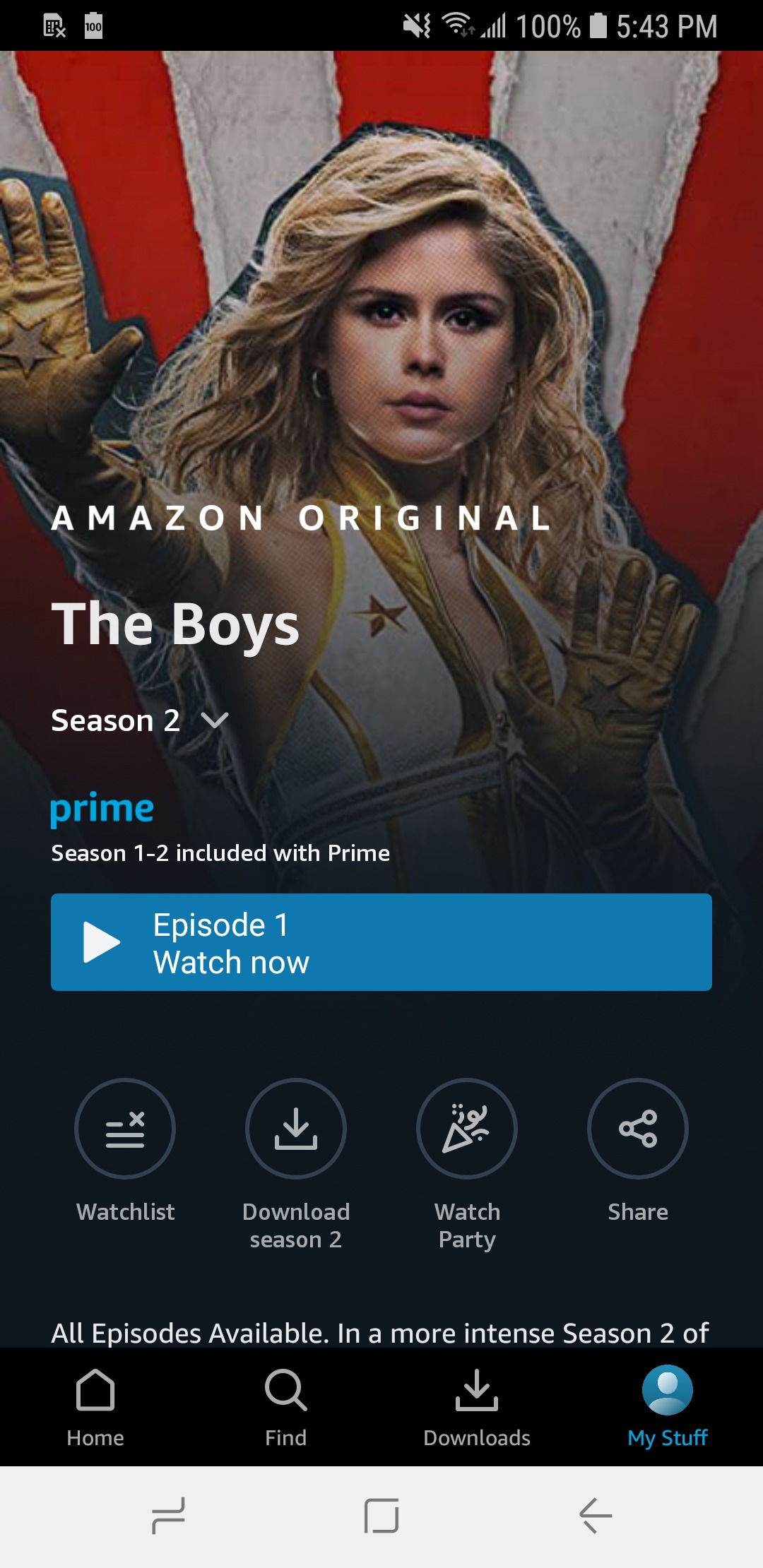 Kanopy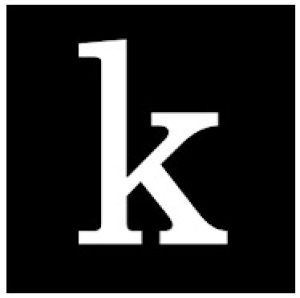 If you're not used to paying for streaming content, this app is your cup of tea.
It needs to be said, the concept of this app is quite unique. This app lets you stream content by using your library card. Yeah, that's right — just sign up with your library card and get unlimited ad-free access to a wide compilation of films. Sounds too easy to be true, right? The trick is — the compilation of content is hardly comparable with previous apps on our list.
Although there are plenty of films and TV series to watch, there are not too many popular movies or shows. The majority of the content on this platform is documentaries, films based on novels, festival films, and more. Needless to say, there's no point to look for the newest releases on this app.
Herewith, the quality of the content is on the levels and there are plenty of 4K movies for you to watch. Plus, all the files are sorted by categories and there's a solid searching engine that lets you search for an actor, director, and more. There are also plenty of thematic compilations that get regular updates.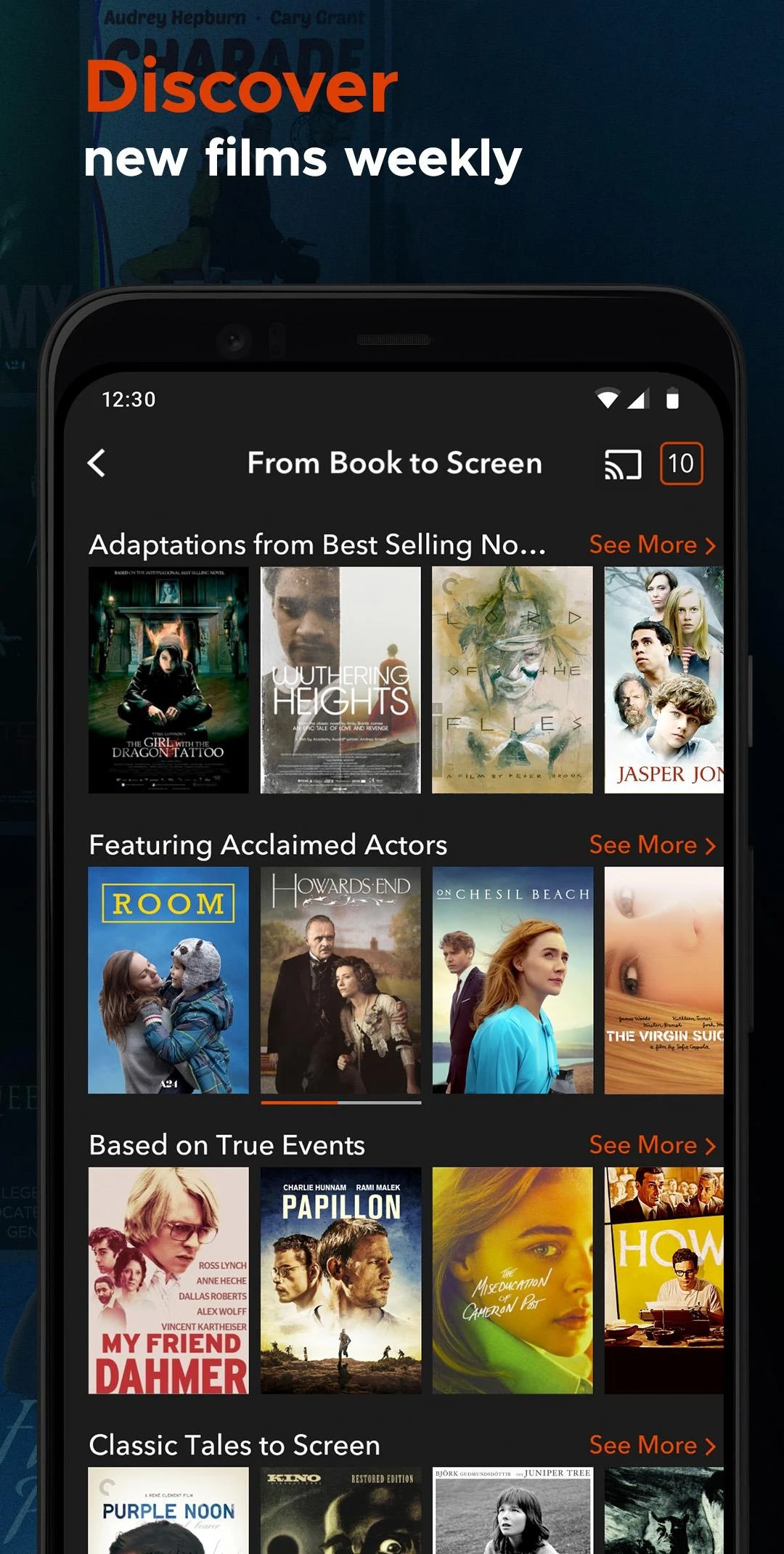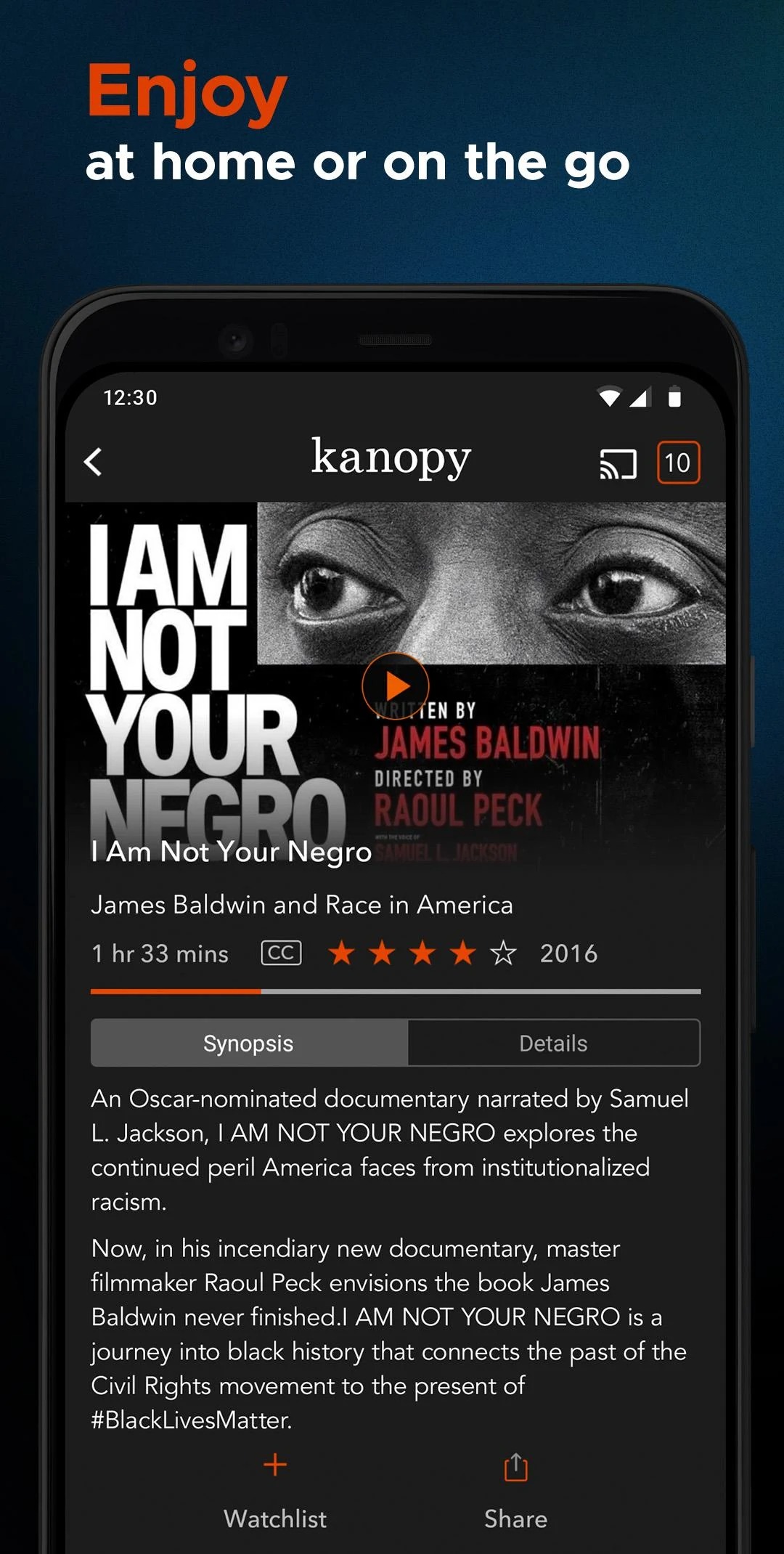 Tubi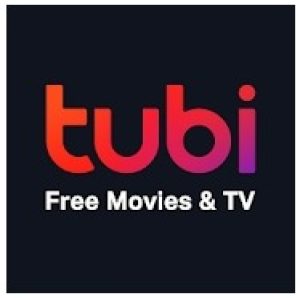 If you're looking for a one-stop app to cover all your movie-loving needs — this is the one.
This app covers all kinds of cinematic treats — from the biggest releases to small indie films and festival winners. Plus, the app has a wide range of TV shows and series along with various kid content. The collection of content gets regular updates, so you'll always have something to watch. It even covers multiple foreign shows and anime.
The service hasn't come up with any original shows yet, but it's on the way. But the biggest flex of this app is — all the movies and shows are free. That's right — no sub packs or limits, so you can fully enjoy the content. As for the ads, there are some, but way less than you would get on TV. Herewith, the app keeps the quality of its content on the level, so there are plenty of 4K shows for you to watch.
The app is compatible with live TV, so you can watch your fave films on the big screen if needed. You can also mark your fave movies and make custom thematic compilation and to-watch lists. You can even leave bookmarks on movies and shows to come back to the same spot later on.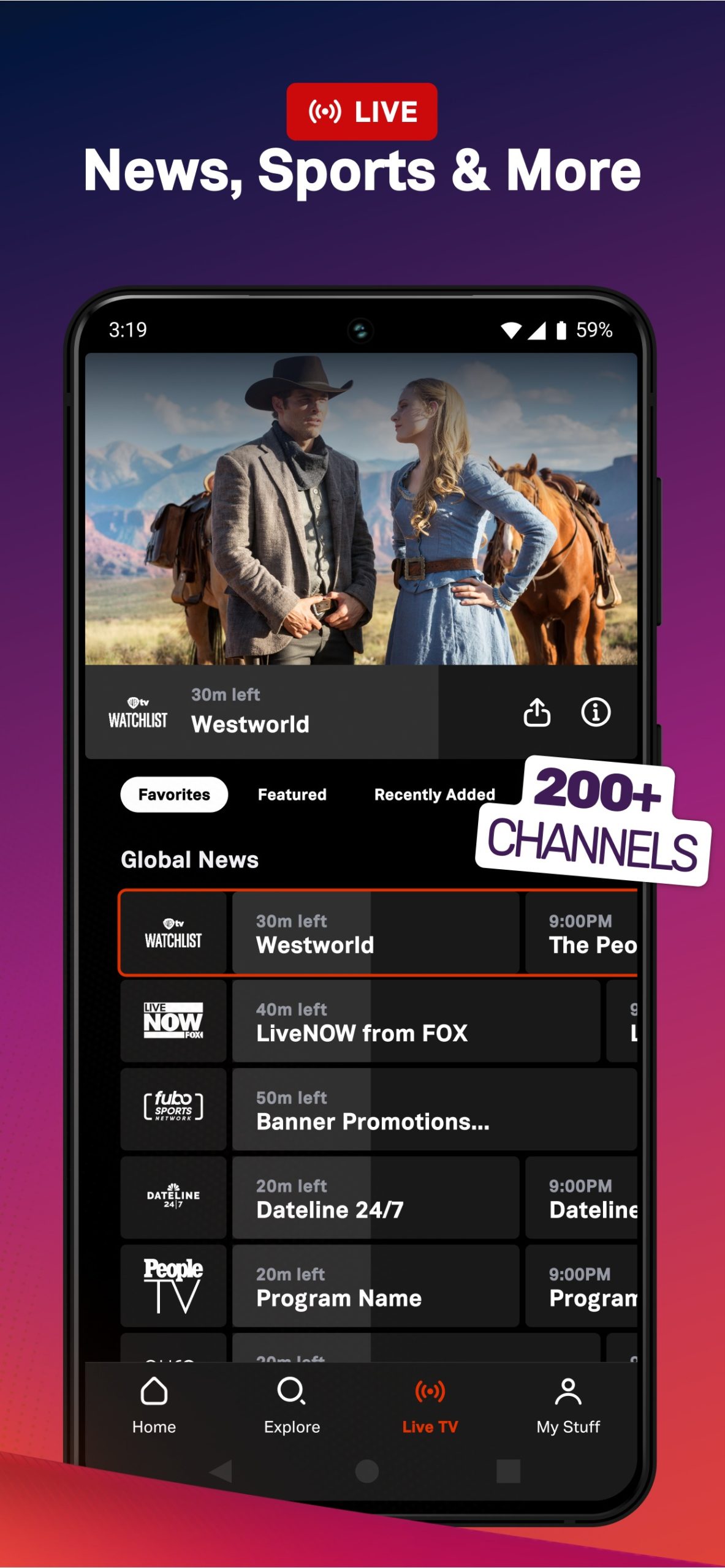 HBO Max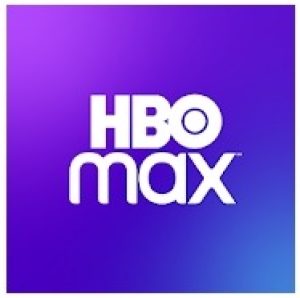 Next, we have a solid streaming service that covers a truly impressive collection of HQ movies.
Along with the most popular movies and TV shows, this service also produces plenty of must-watch content. Plus, the service is now for its release speed, so you'll be able to watch all the newest releases on the premiere date. The app also gives you diverse quality options — from standard to 4K.
Speaking of the interface, it's quite standard and has all the features of its sister app. Thus, the app will learn from your content choices and provide you with trustworthy recs all the time. You'll also get to make movie compilations and view hand-picked lists of other people. You can also sync the app to your Smart TV and enjoy the contention on the big screen.
Herewith, the app runs on sub packs, and it's the only way to use it. Additionally, there are several sub-pack options, and you need to keep in mind that not all of them will give you aces to 4K films. In case you don't wanna pay full price and can cope without 4K quality there's a cheaper pack option that includes a small number of ads.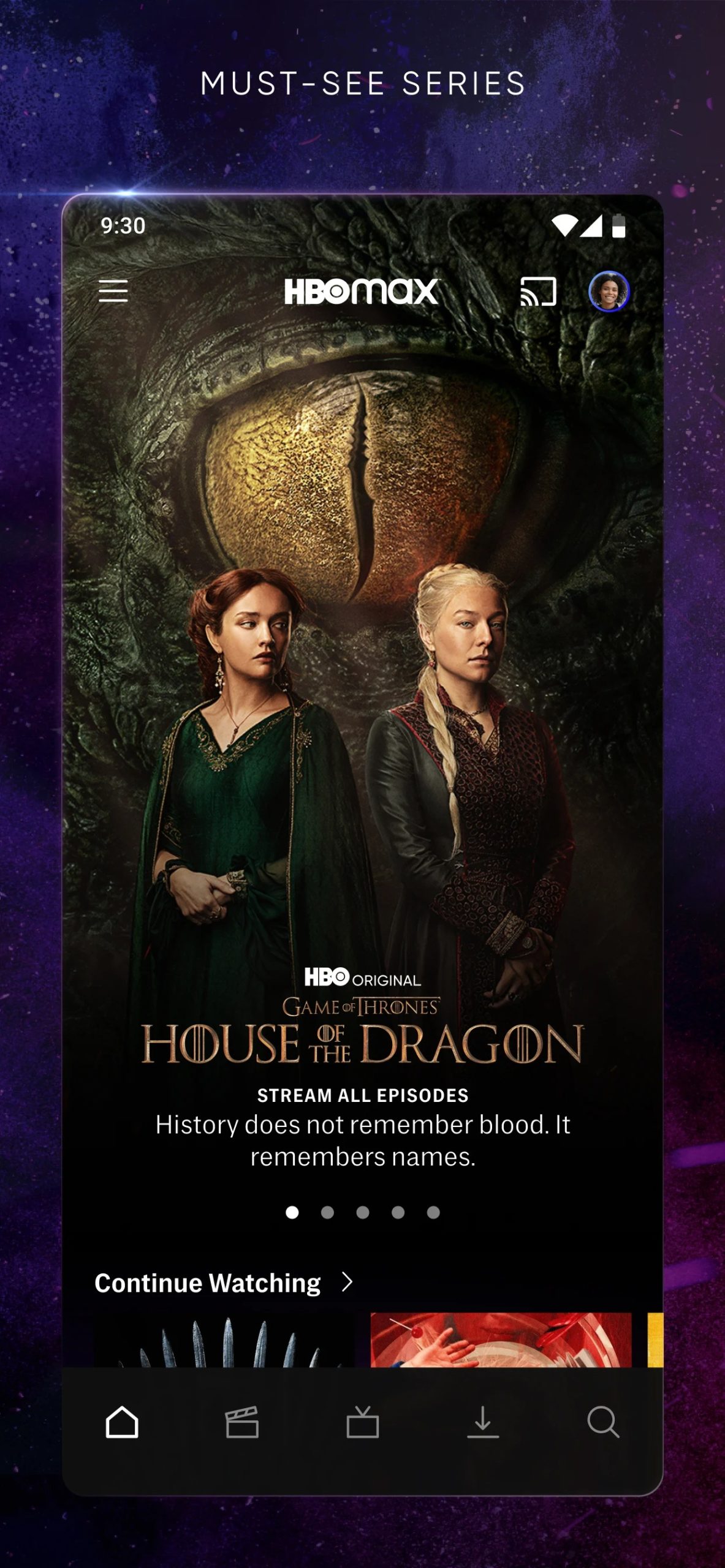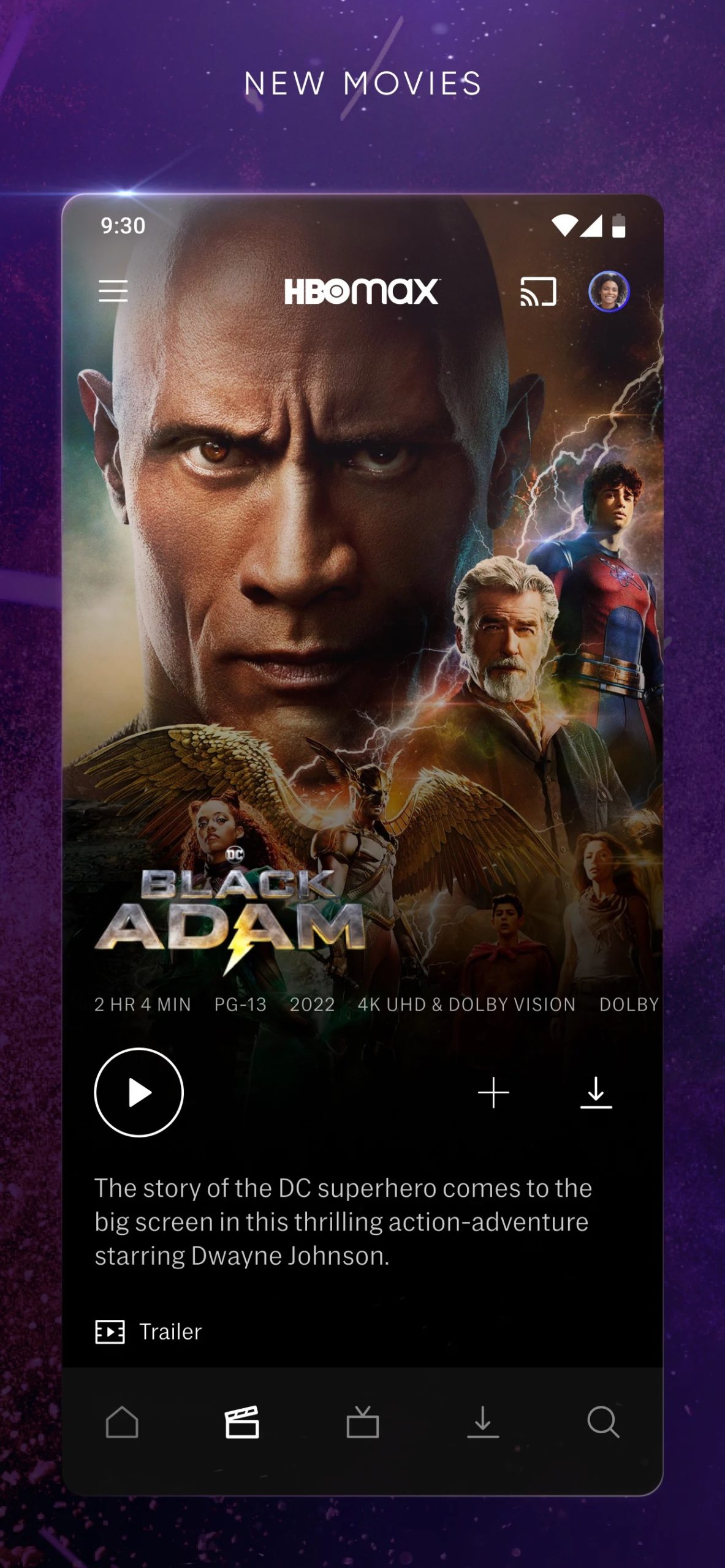 Plex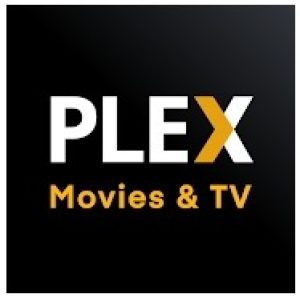 This is an all-in-one streaming app that provides you with a countless amount of content daily.
If you are kind of a person who can't get enough out of regular movie platforms, you'll totally like this one. Along with the large compilation of films and TV shows, this service also covers live TV channels that you can watch in real-time. Herewith, we're not talking about a couple of channels — there are over 180 options available for now.
As for the films, the app covers all the genres you may be interested in — from comedies to documentaries and all that. There's also a full-on section for kids' entertainment if needed. The app does a great job releasing the latest premieres as well, so you won't miss anything. Plus, the app serves HQ content up to 4K.
The app is compatible with a smart TV, so you can enjoy your fave films on a large screen. You can also make custom movie collections and share them with mates. According to the app's concept, all the content it provides you with is free. Herewith, the ads will pop up every now and then but considering the overall terms, you can totally live with it.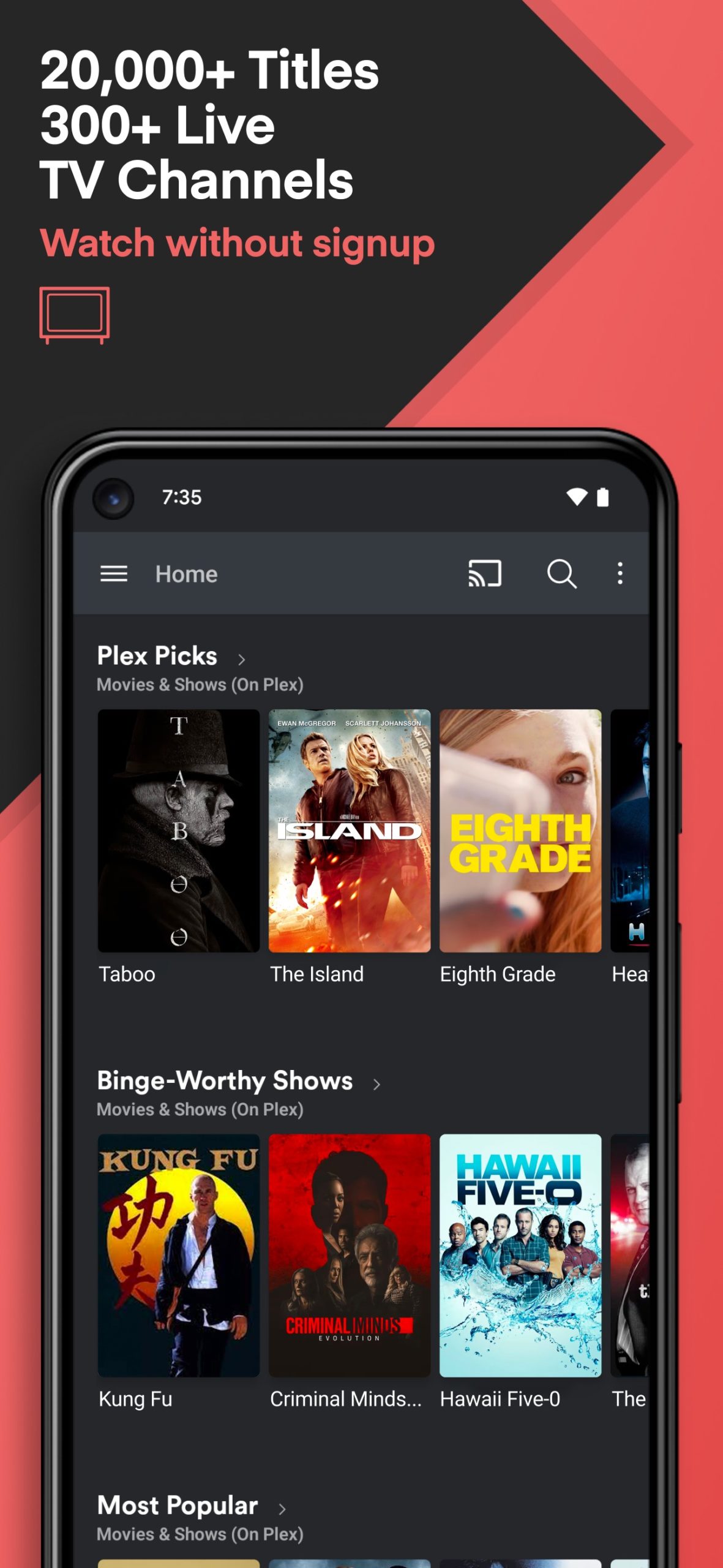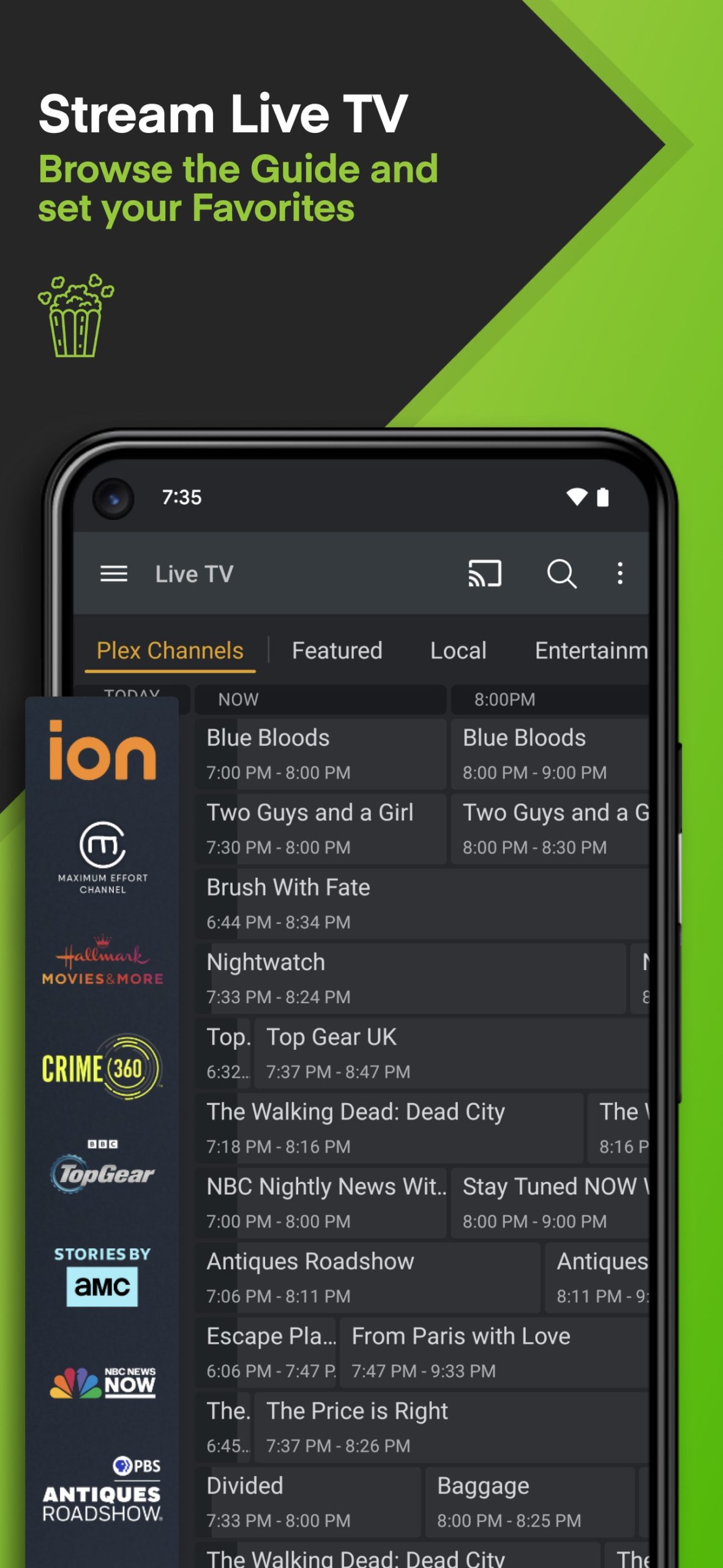 You may also like: 9 Free websites to download subtitles for your movies
Hulu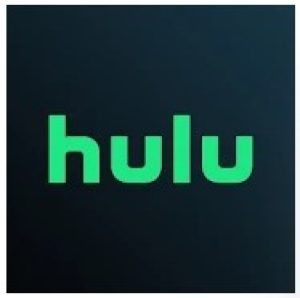 Here's another app that is well-known for its original content.
Herewith, the service covers a wide range of movies and shows for every taste. In case that's not enough for you — there are over 70 live channels you can effortlessly stream right on your phone. The genres are diversified a well — from sport and news to some niche thematic channels. Plus, you can sync the app with your smart TV if needed.
However, this service trails some top contests such as Netflix and there are a couple of reasons for that. First of all, the amount of original content is way smaller and there are not too many big projects. Plus, although the app covers 4k vids it's only for the limited selection of content.
The app is easy to navigate, and it has a nice and intuitive interface. As for the mechanics — the service runs on sub packs that are quite predictable. There are various options such as a students pack, family one, premium, and more.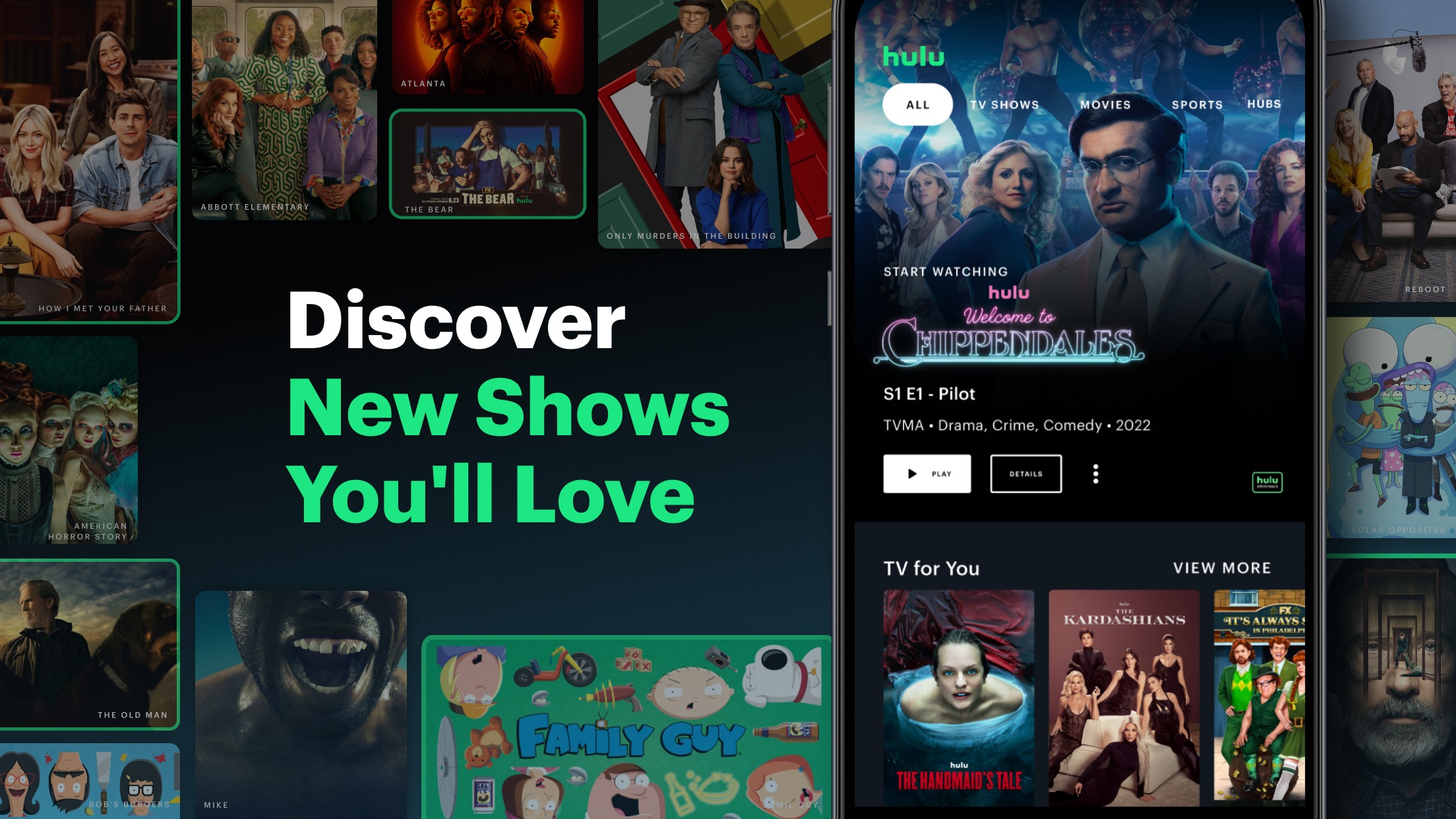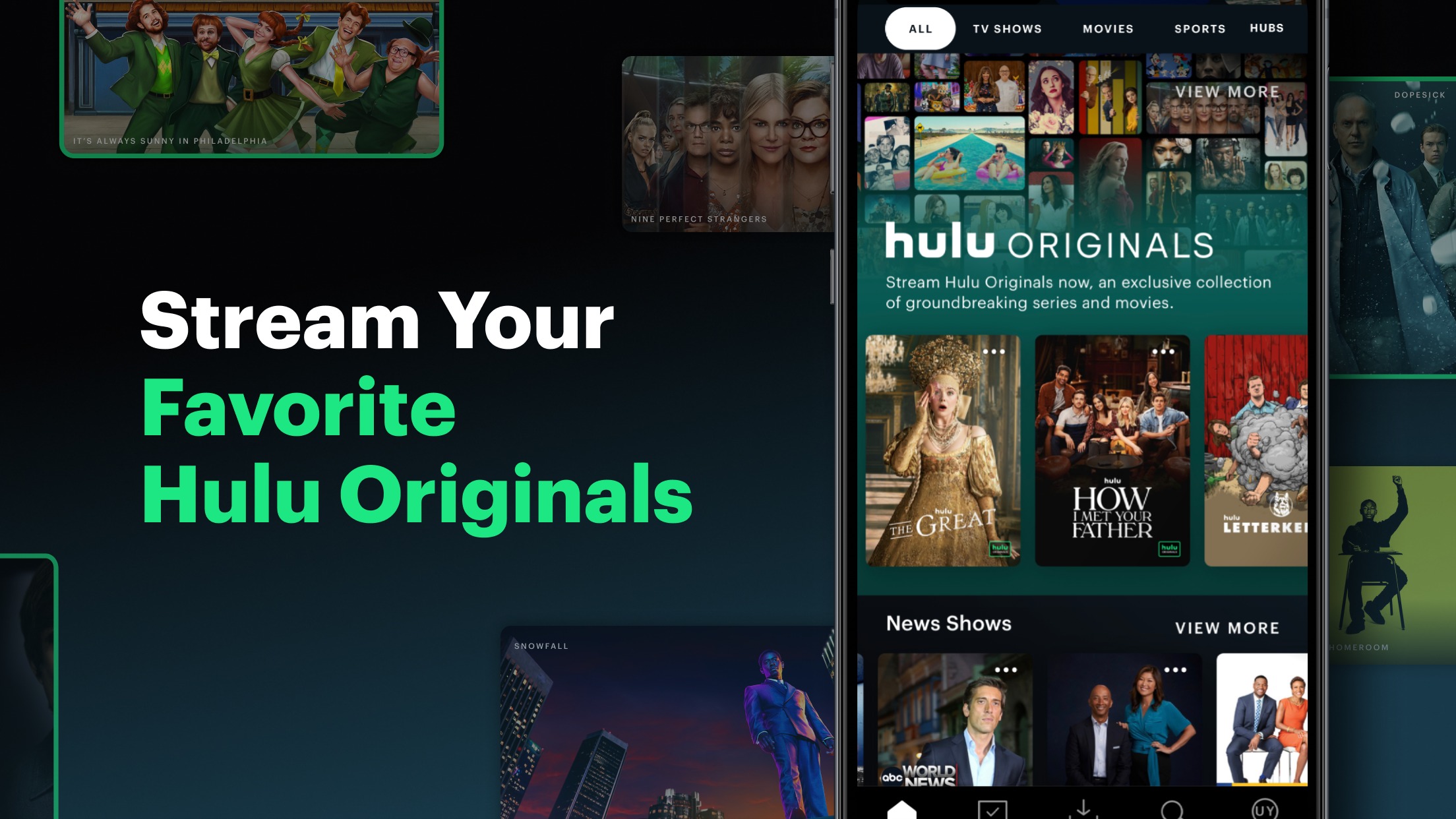 CuriosityStream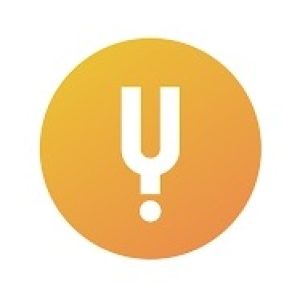 If you're a fan of documentaries and non-fiction content — you'll love this app.
This is a thematic streaming service that is fully dedicated to science movies, history ones, and any kind of content based on real events There's also a stand-alone kids section filled with scientific cartoons, brain-developing shows, and more. It needs to be said, the compilation of films is quite impressive, so you can spend days enjoying documentaries and all that.
Plus, the service updates its collection regularly so you won't run out of content. As for the quality of the vids, you can watch in 4Kbut only if you own a pro sub pack. Herewith, the price tag is similar to the competitor products, so you won't overpay.
The pro version also allows you to download content for offline watching which is a perfect way to kill time during a long bus ride or smth. You can also rate the shows you've watched and get individual recs according to it. You can also make custom compilations and to-watch lists if needed.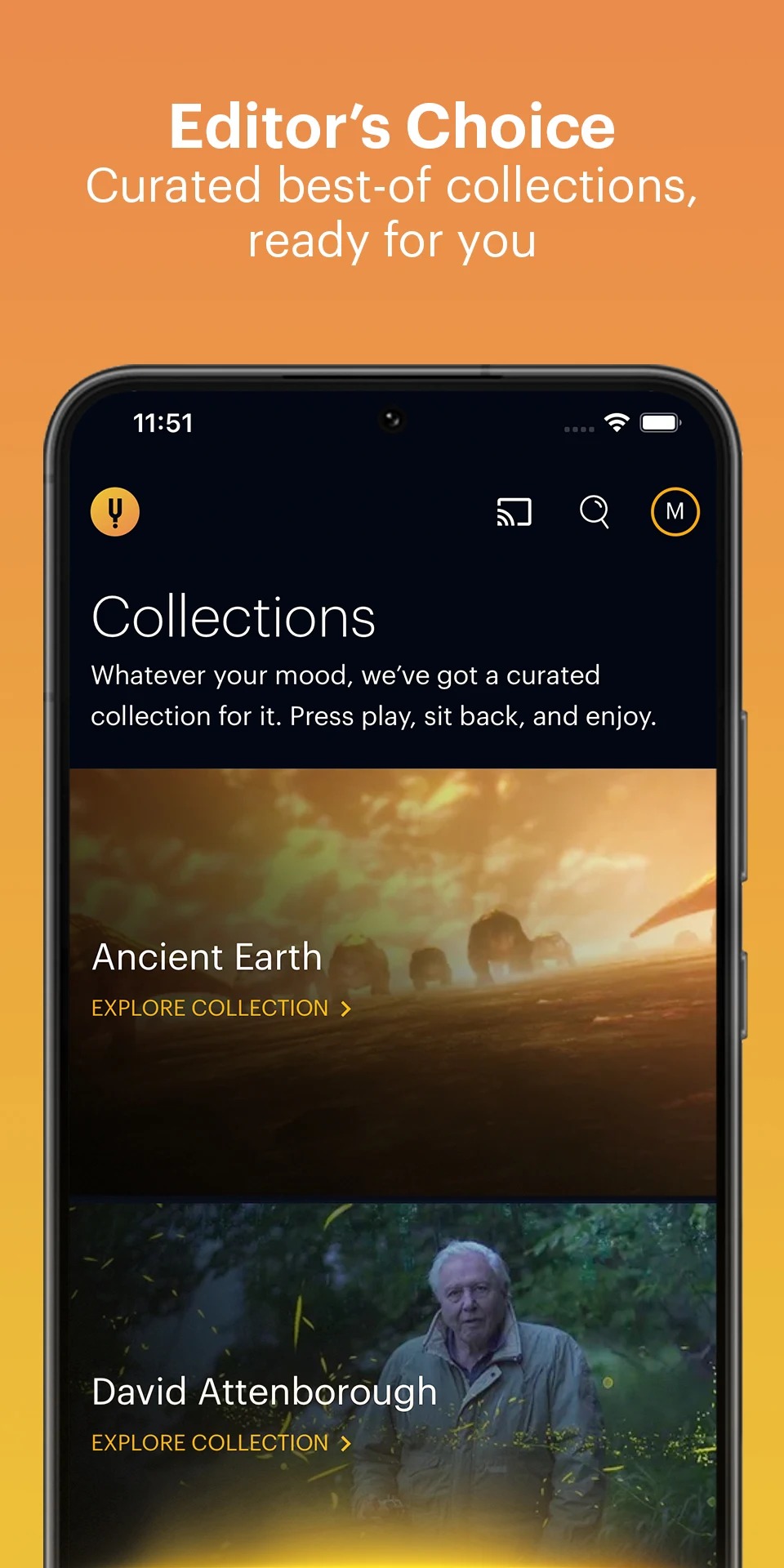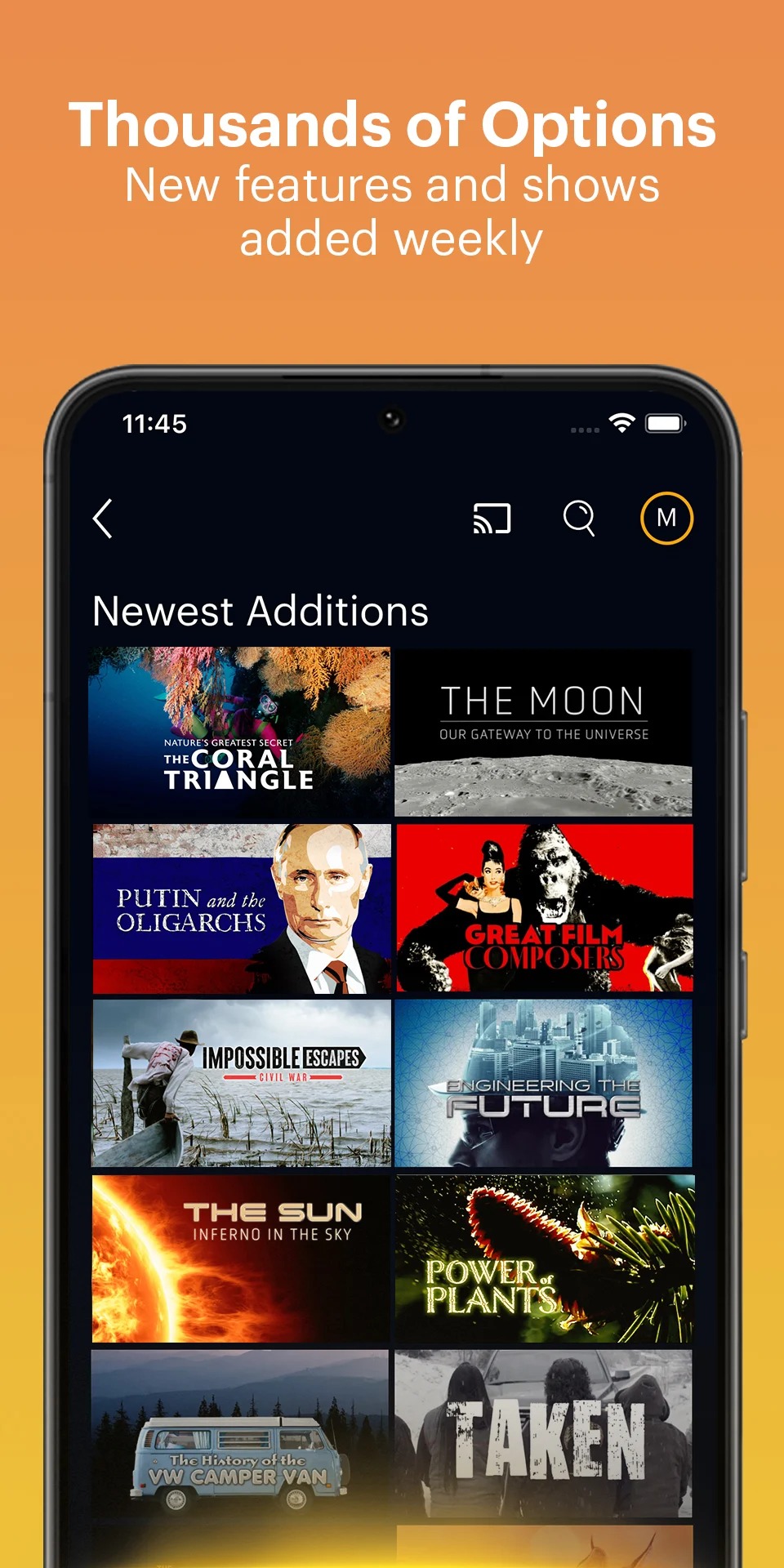 Disney+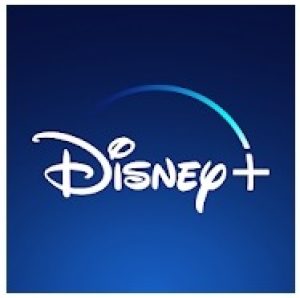 Moving on to one of the newest but yet tone of the best platforms for watching HQ content.
As you may guess by its name, this service gathers together all the Disney releases — from the timeless classics such as Snow White and Dumbo to the newest releases from Marvel. Needless to say, f you wanna be among the first uses to watch a fresh Disney premiere — this platform is exactly what you need.
Beyond that, the app provides you with the best quality, so you could fully enjoy the movies and appreciate the visual effects. The quality goes up to 4K and HDR10, but it's not available for all the films (of course, you won't be able to watch 80's cartoons in 4k). The app is also compatible with a wide range of devices — from phones to consoles.
The platform runs on sub packs with plenty of options for families, students, and more, However, if you wanna get early access to movie premiers you'll need to pay an extra fee on top of your subscription cost. It's a one-time fee tho, so you can use it for years ahead.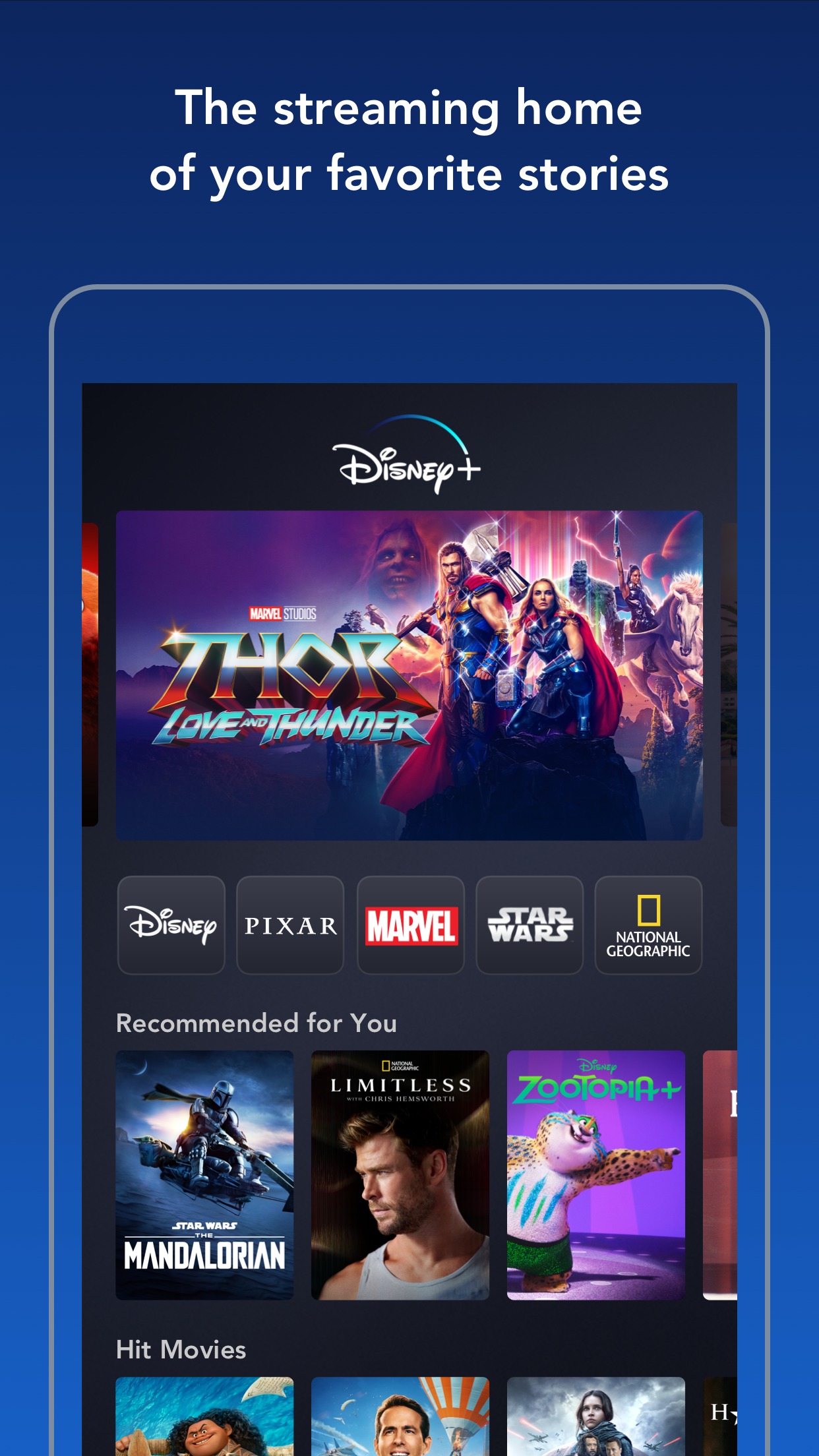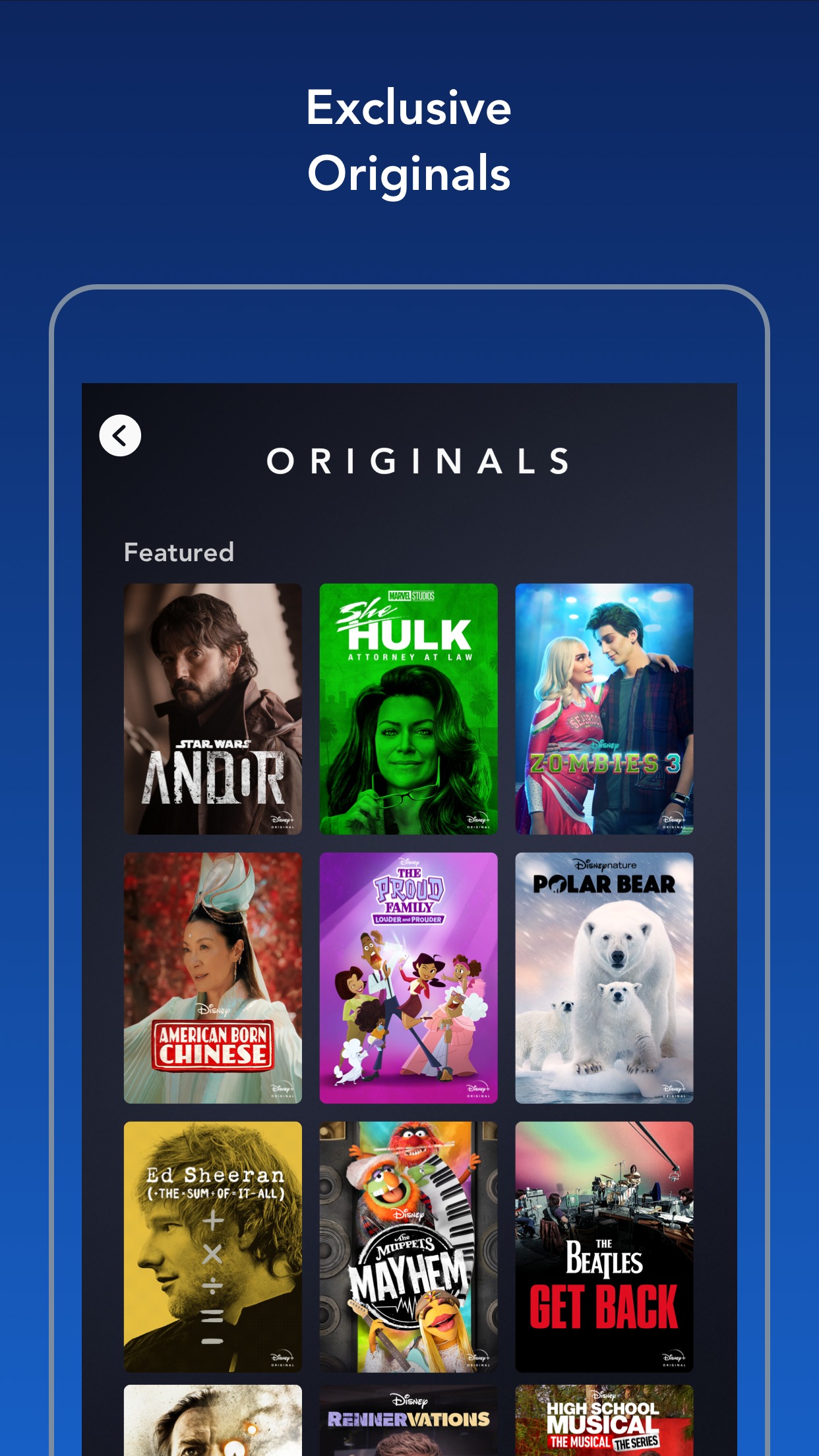 BBC iPlayer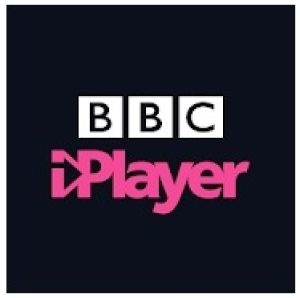 And lastly, we have an app that serves HQ content for free/. That's right -all you need to get all the treats of this app is to have a TV license.
To be fair, there are practically no reasons for you to avoid this app. First of all, it has a diversified collection of great content for all tastes. Plus, the service is compatible with various platforms s you can easily sync it to your console if needed.
Beyond that, you get to download the content for offline watching — there are no limits for the amounts of shows or smth. The downloaded content will be stored on your device for 30 days which is more than enough. There are even no ads to annoy you while watching — isn't it just perfect? As for the quality — the app does support 4K vids but only a limited amount.
It needs to be said, the base of content grows every day and so does the 4K list. However, as you may know, this is a service made for UK users specifically. Herewith, it should work across the world just fin but if you'll have any troubles you can always use VPN to get things right.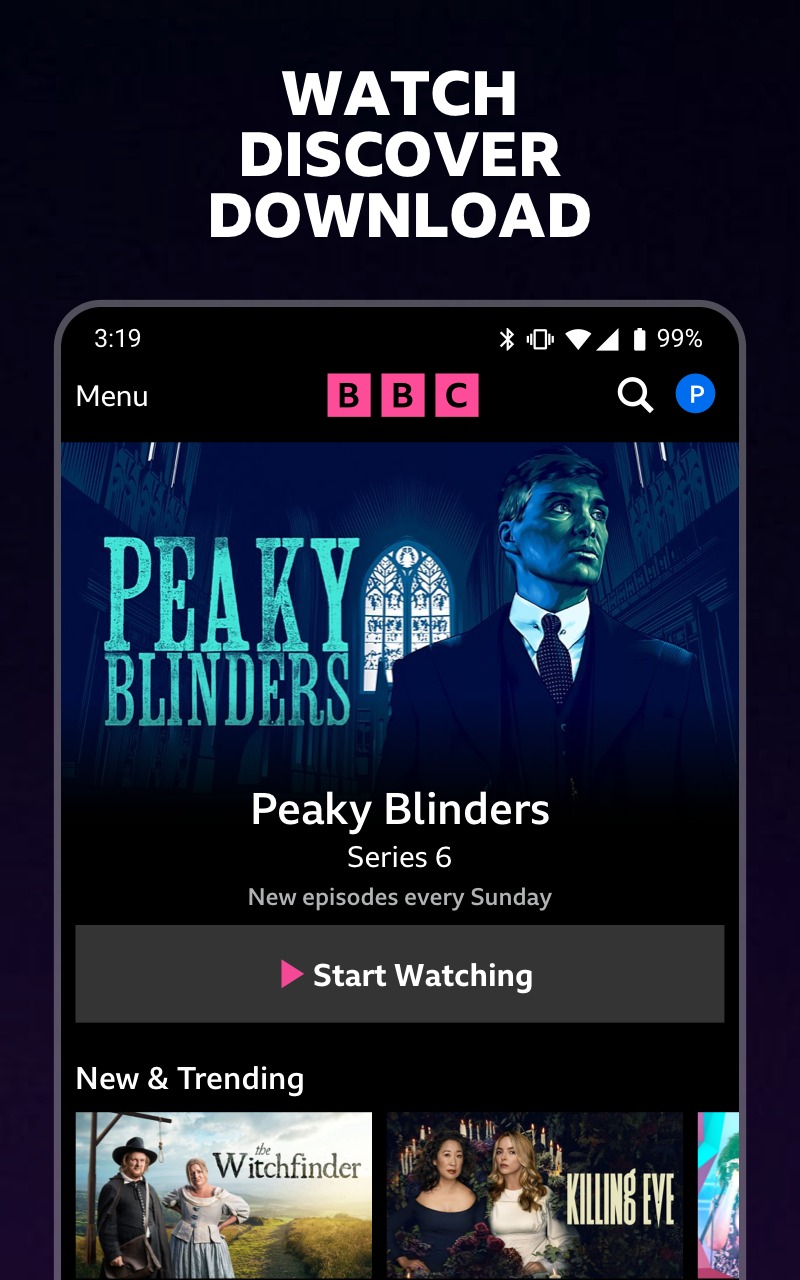 You may also like: 11 Free HD Movie Apps for Android & iOS
Zattoo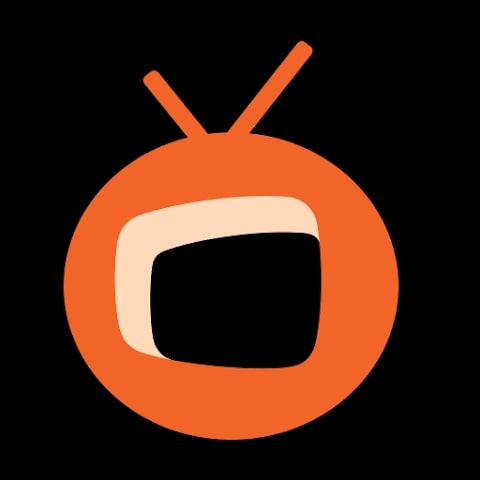 Zattoo is a mobile app that gives you free access to many TV channels and radio stations. Watch your favorite shows, movies, series, news, and more in high quality and without delays.
The app offers many TV and radio channels from all over the world. Customize your preferred channel list for easier access and quick navigation.
The program is available in multiple languages, making it user-friendly and understandable for users from different countries. It supports high-quality streaming with a resolution of up to 1080. Use the rewind function, which allows you to go back to previous episodes and watch the missed material.
Subscribe to individual channels to watch new episodes and programs. This is a great way to keep up to date with all the latest news. See and save the schedule of all available programs on each channel to plan your time and not miss your favorite shows.
Stop a program at any point and resume it later from the same point. The app is free, so you can enjoy high-quality TV without restrictions.