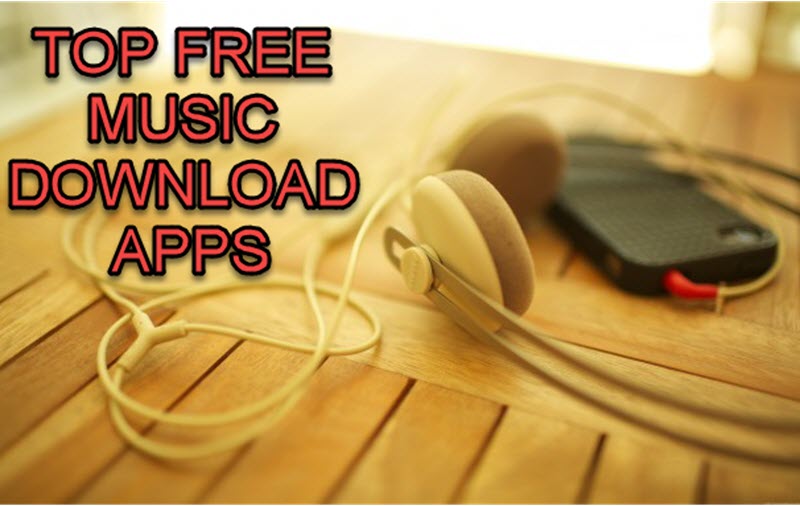 You will hardly meet someone who does't love listening to music. Nowadays we are used to listening to music on our mobile phones. That is why many of us are searching for free download apps for iPhone or Android.
It should be noted that the most popular and rated music apps are similar for both Google Play and App Store. Many of them are free, others offer in-app purchases and monthly subscription fees.
Here we have collected all the best free apps for downloading. So glance at the list of the bests in our post and choose any you'd like to use.
TOP LIST OF FREE MUSIC DOWNLOAD APPS FOR iPHONE AND ANDROID
Spotify Music
Want to discover new music? Use the app which gives you an access to a world of music. Spotify Music is top free app available for iOS and Andriod now!
It is the best app to listen to music of numerous genres: classic, rock, pop, r&b, rap, country etc. You can even listen offline.
Here you listen to albums and artists, or you can create your own playlists of your favourite songs and you will always have music that will suit your mood.
The interface of the app is perfect and smart. Just enjoy having such a great app on your mobile.
Get inspired with personal recommendations, and readymade playlists for just about everything.
You can purcase Premium version that allows you to:
• Play any song, any time on any device.
• Download music for offline listening.
• Enjoy amazing sound quality.
• No ads – just uninterrupted music.
• No commitment – cancel any time you like.
It is up to you which version you will use.
So listen to the right music, wherever you are!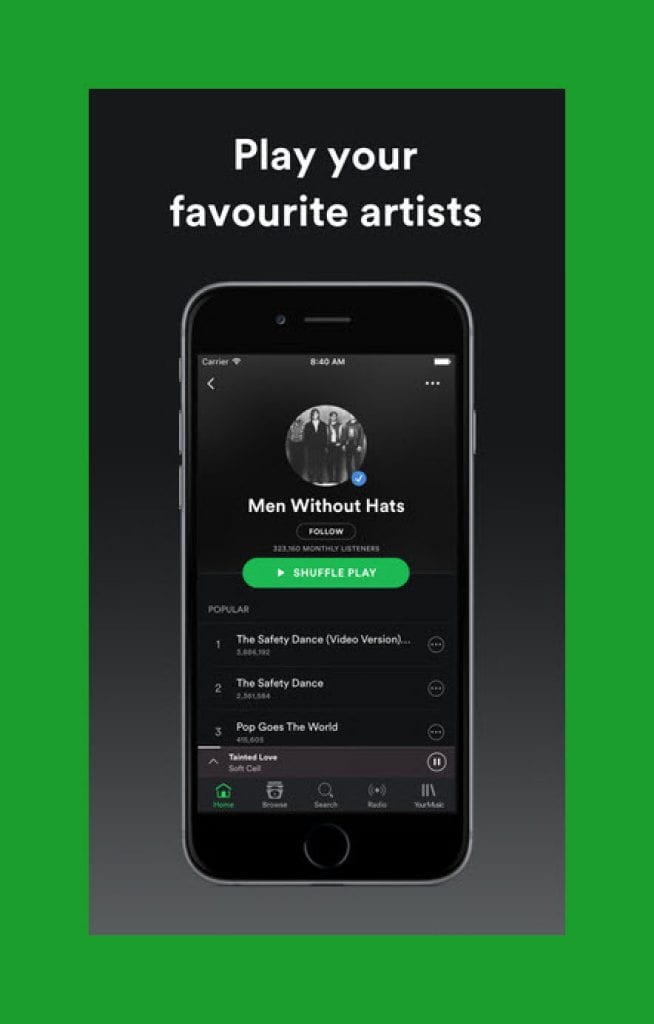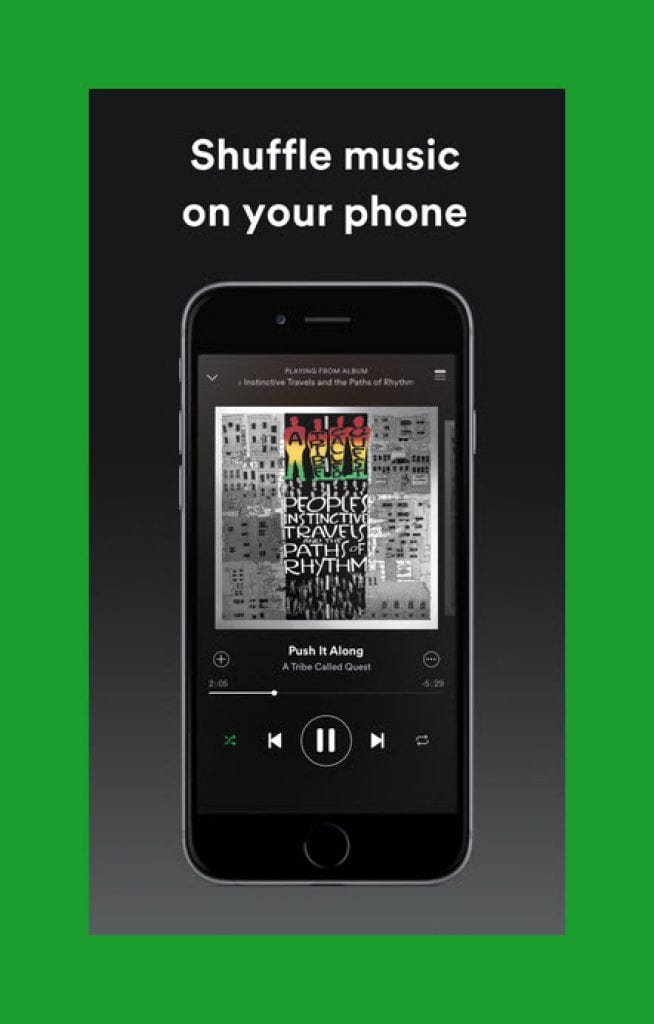 Charge: free or paid
Freegal Music
Do you want to have an access to music from around the world? Download Freegal Music app!  Freegal Music offers a huge collection of latest music as well as a number of fantastic retrospective songs. It gives you access to a collection of almost 9 million MP3 songs via your local, subscribing library. The application is completely free and safe.
You can navigate the library for the desired song, then add the song in your library. After that you can easily access the downloaded song on your device anytime.
It has easy to use interface and a large number of songs to download. Just download the app and have a collection of your favorite music on your phone.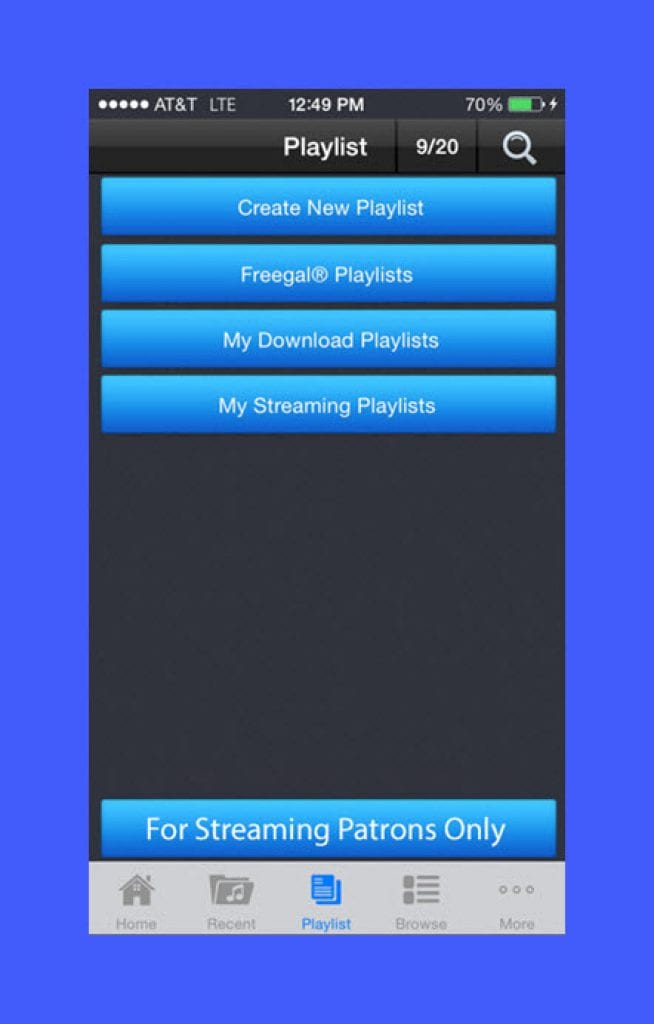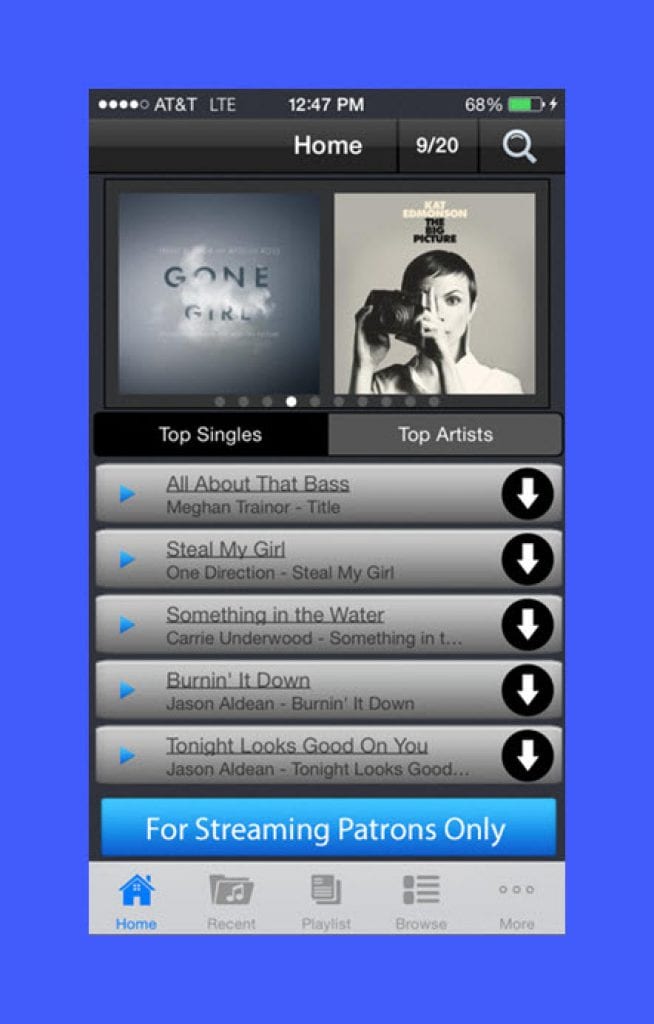 Charge: free
DEEZER
Deezer is an app with unlimited music stream. You can listen to your favorite tracks without limits anywhere anytime with Deezer.
It has the world's largest collection of different music (from lyrics to new hits and old favorites).
Here are no ads or interruptions, so you will enjoy the music without any problems. What's more, you can create your playlists and share them.
Use flow, the best one-click mix of songs you love.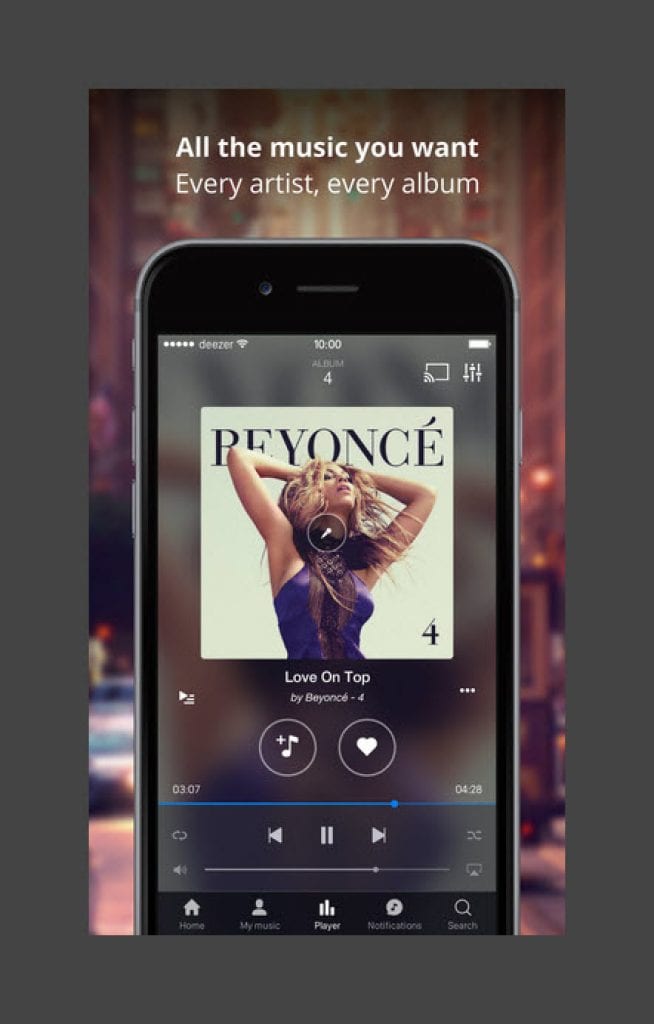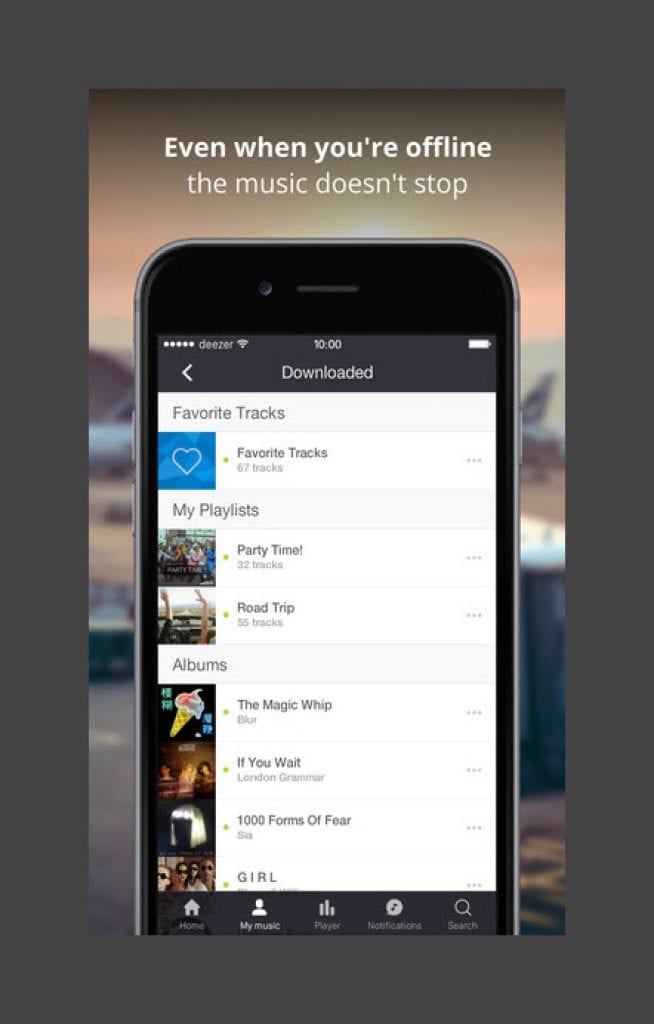 Charge: free
Google Play Music
The most attractive application for downloading music in our list is Google Play Music. It is one of the most popular apps for music lovers because it gives you access to millions of songs and the perfect playlists for what you're doing, how you're feeling, or what you want to hear.
Using this app you will get an access to 35 million songs on-demand and ad-free. You will have an ability to download any song and listen even when you're not connected!
Overall, this app is worth using.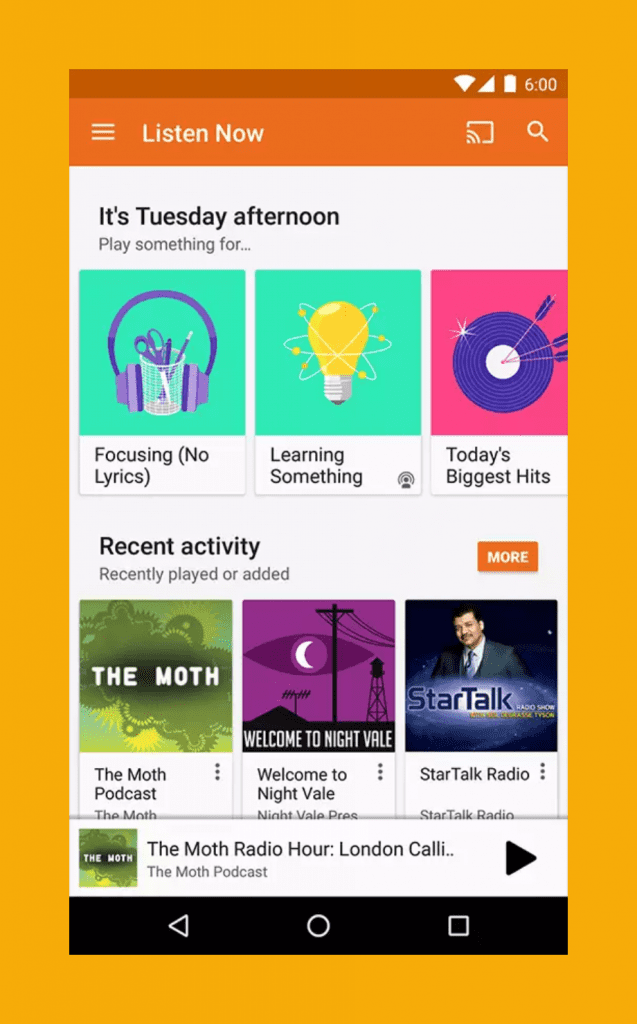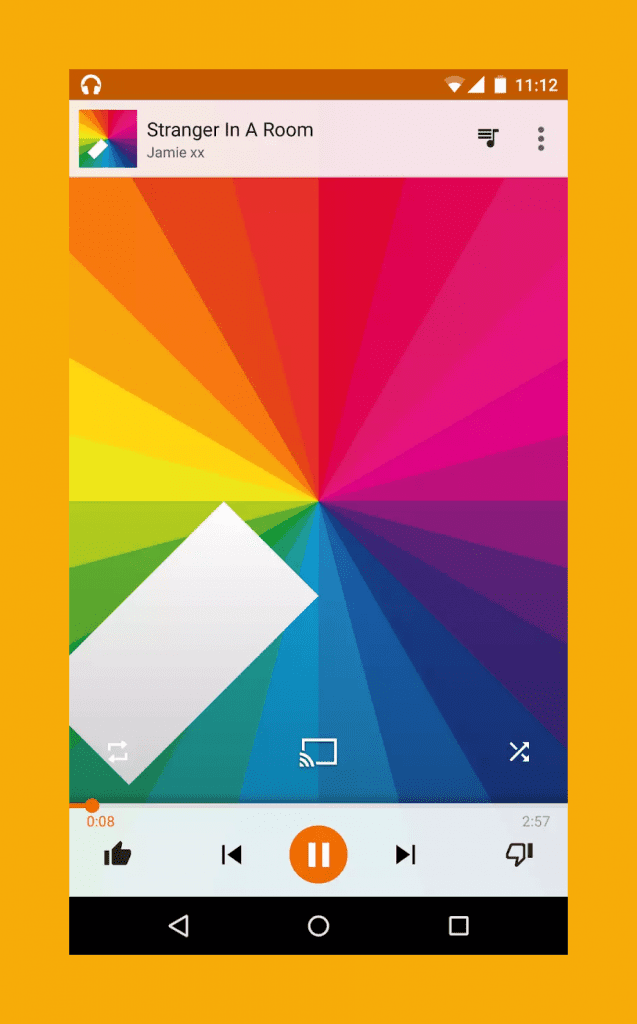 Charge: free for 30 days, then paid monthly
4shared
4shared is an app with a great collection of music. There are more then 6 000 000 tracks.
It is simple to download a file from 4shared to your mobile.
Moreover, music you download is automatically added to a 15 GB shared cloud folder, which is also available to listen to offline.
This is a fantastic app for finding classic music, as well as practically unknown tracks from new artists. The interface has an old-school look that will appeal to fans of older phone  platform versions.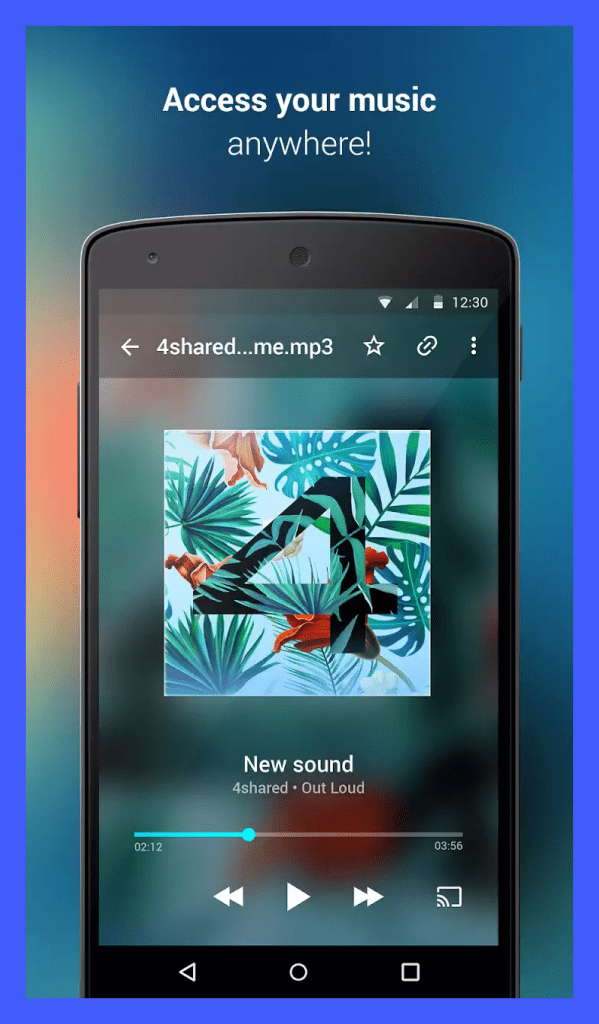 Charge: free
SoundCloud
Millions of music lovers choose SoundCloud to find audio for free. The SoundCloud app lets you listen to music more wherever you are. It works in offline regime even.
Using this app allows you to discover new trending music you will not find anywhere else. Different genres are included for every taste: hip-hop, rock, electronic, classical, chill, reggaeton, dubstep, deep house and more… You can listen to your favourite tracks from a variety of genres, countries, and singers.
You have the option to connect with friends and your favourite artists to hear what they share. Create your own playlists here and you will have a set for romantic mood or for parties or whatever mood you are in! A fine app up to you!
You can register with Facebook, Google+ or Email.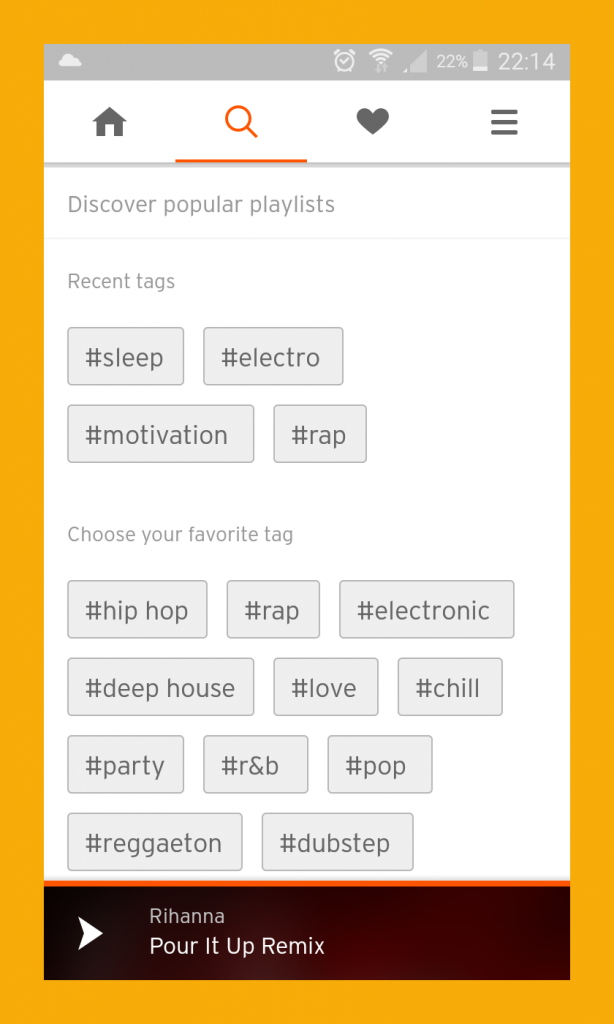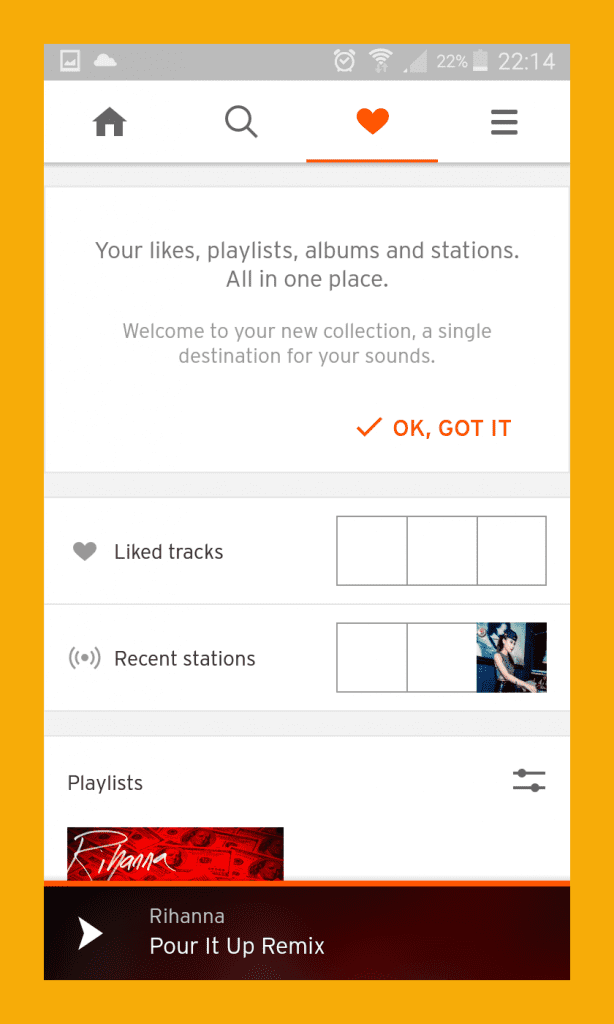 Charge: free
Rhapsody – Top Music & Radio
Rhapsody is charming for those music fans who'd like to have millions of songs in the pocket. It is also one of the best and top ranking mp3 music downloaders for Android and iPhone.
New releases are added every week. You will never see an ad here.
You can download songs and build playlists of your favourite tracks. Do you want others to enjoy your masterpieces? So share your playlists with the world! Also, you can find a musical match with Rhapsody. It's so interesting!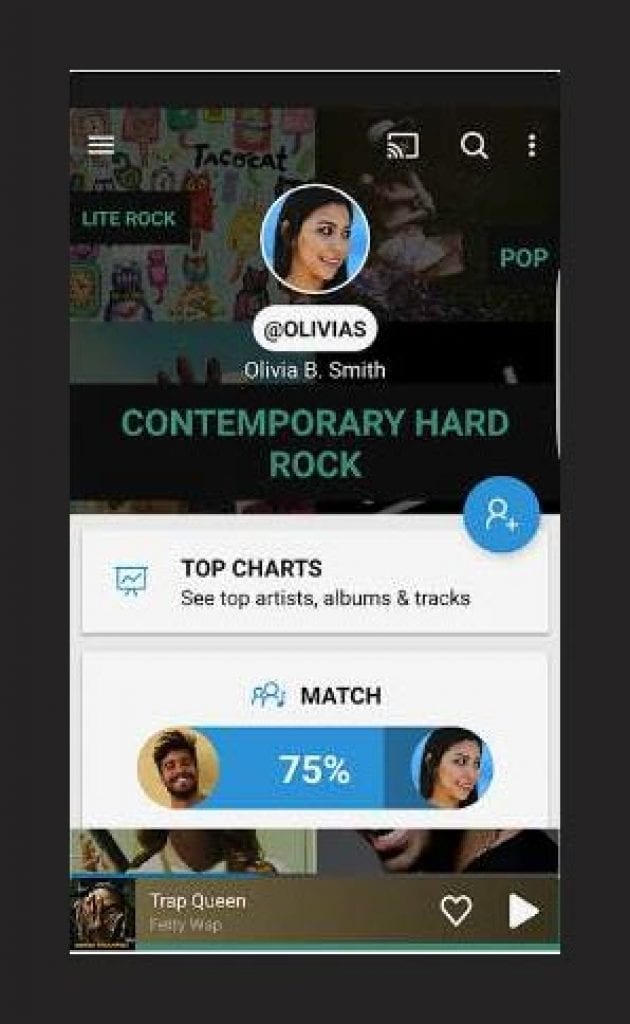 Rhapsody has all the features you would want and it is the best deal in music streaming…
Subscribe today and discover your new music catalogue!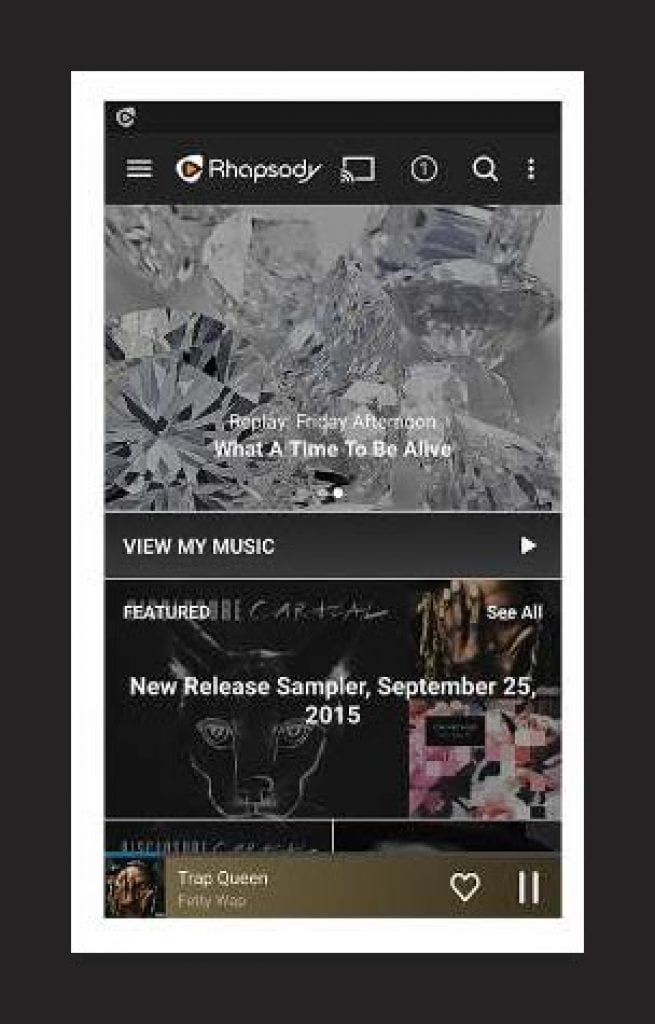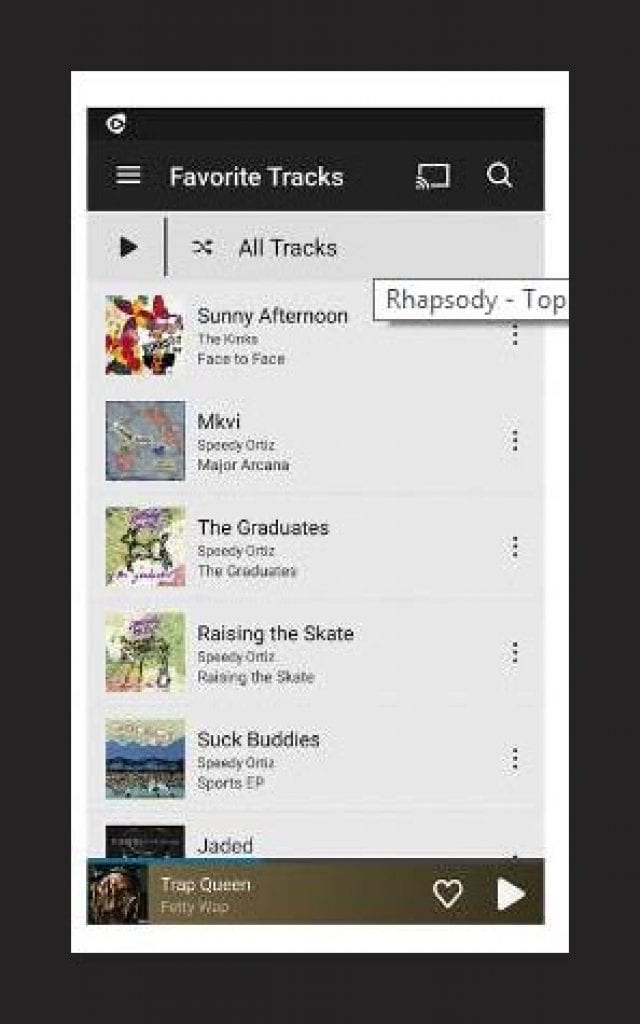 Charge: free
Amazon Music with Prime Music
Do you want to expand your music collection? Do it with the Amazon Music with Prime Music app!
You will have an access to about a million songs without paying. You will  find music for your mood, for your favourite genre, for artists you like.  You can stream any time, add songs to your playlists, or download to play offline.
There are no ads or playback restructions.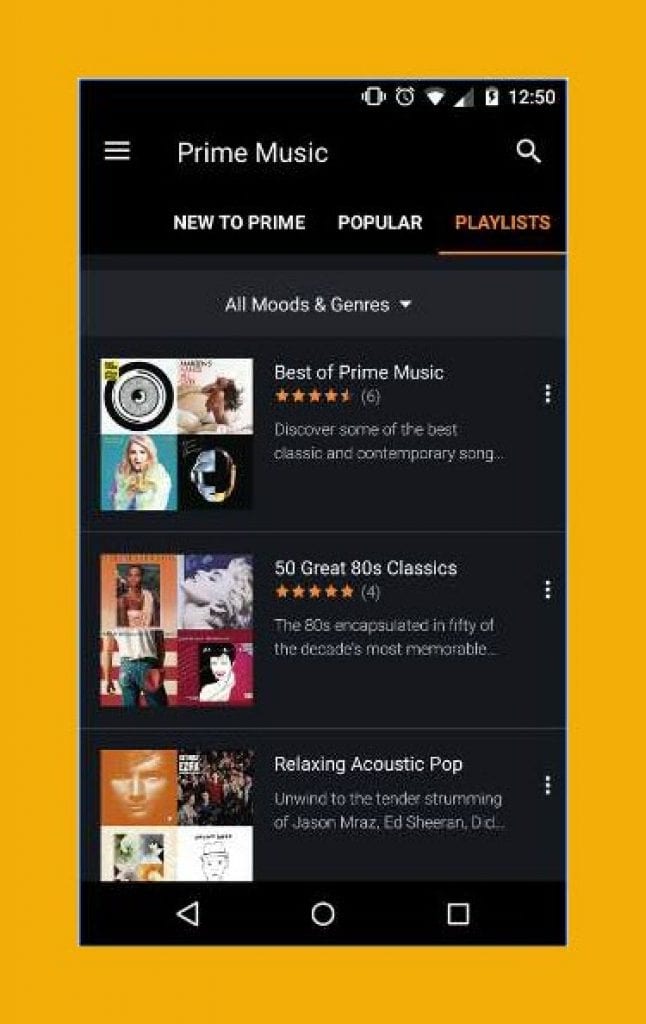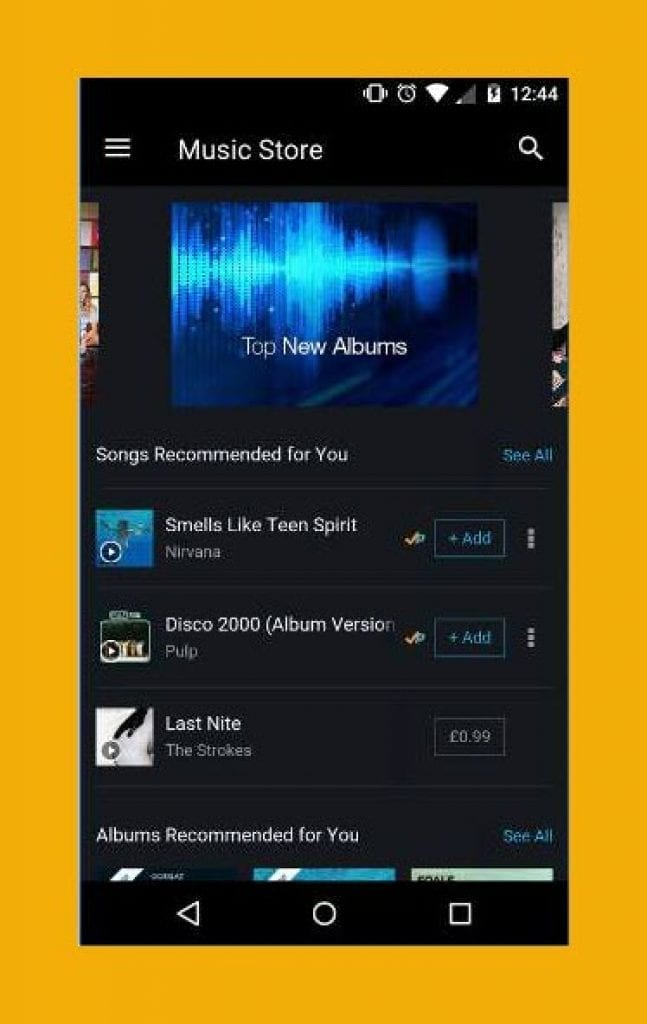 Charge: free
MediaCloud Free Music Download & Video Player for Dropbox, Google Drive, Box, OneDrive
This is a fantastic app for finding and listening to popular songs. It has an enormous library of free music.
Do you like to listen to music everywhere anytime? Then download your favourite albums on iPhone and listen to it even in offline mode. Also, you can create your own playlists of  tracks you like best of all.
There is also an option to save space on a device with MediaCloud! You have instant access to your audio files,video files anywhere: Dropbox, Google Drive, Box Cloud, OneDrive. Listen to your music directly from the cloud!
MediaCloud is a universal app for iPhone. Enjoy using it!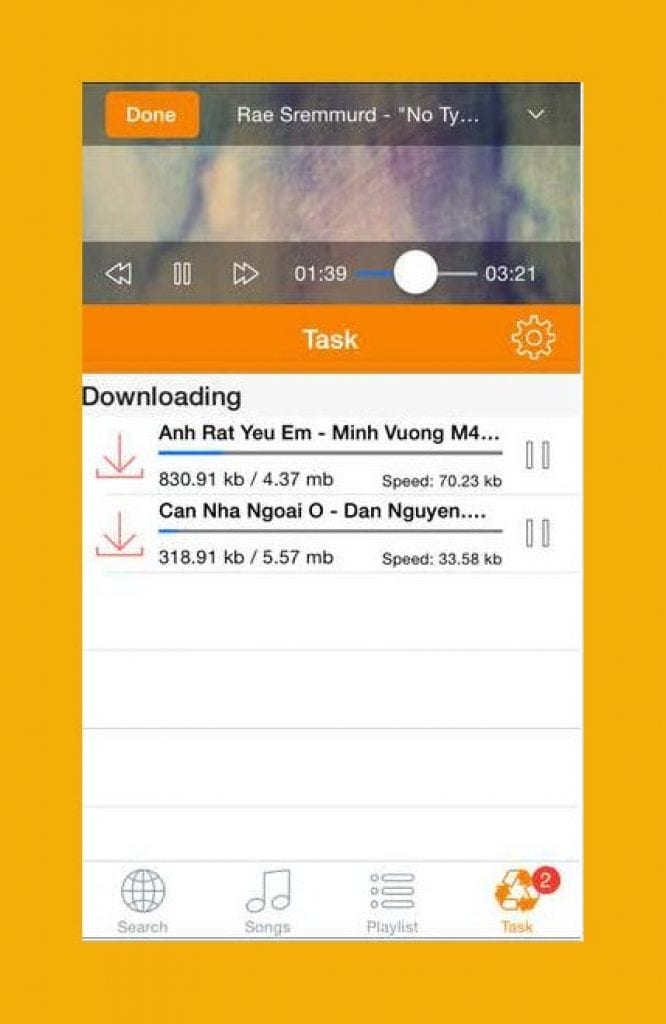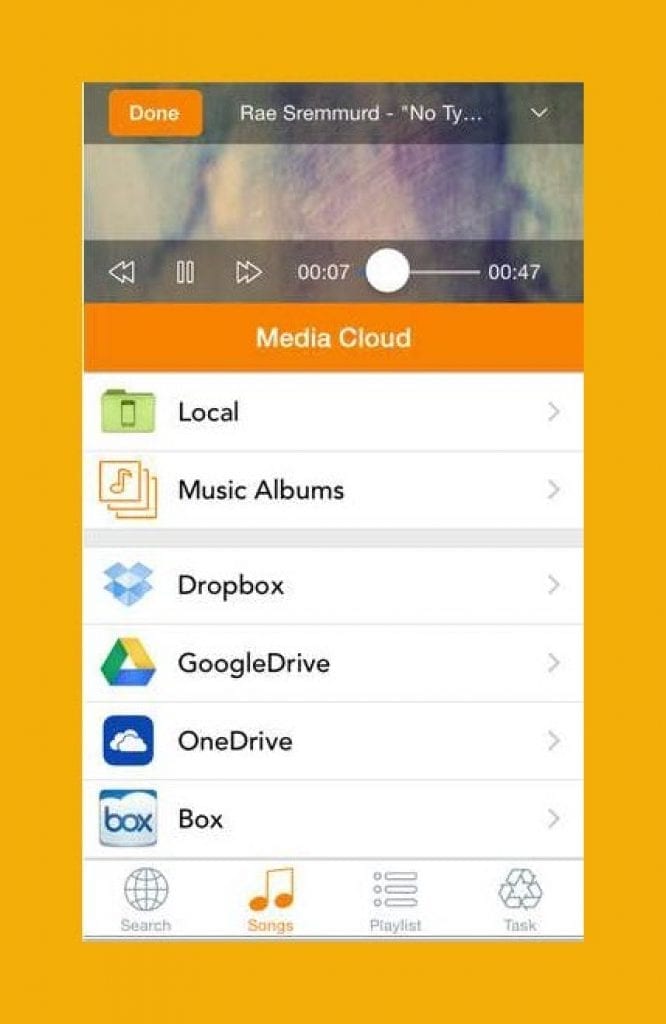 Charge: free
Evermusic – Cloud Music Player & Streamer for Dropbox, Box, Google Drive, OneDrive
Evermusic is the top music downloader for iPhone.
The amazing feature of this app is that with the help of this app you can listen to music in offline mode. Just download your favorite songs, playlists. albums and listen to your music when you are not connected to the Net.
You can free up disk space on your iPhone and stream your music directly from the cloud or home computer. You will be able to create your own playlists of songs and organize tracks there.
Evermusic is a smart  cloud music player and downloader for Google Drive, Dropbox, OneDrive, Box, MEGA, Yandex.Disk, WebDAV.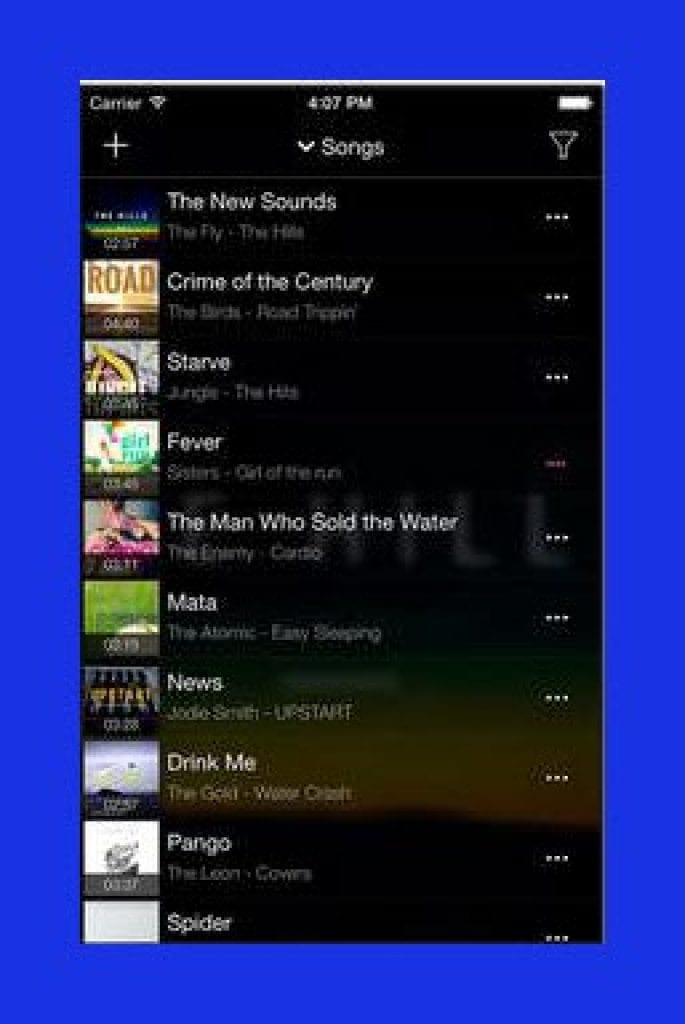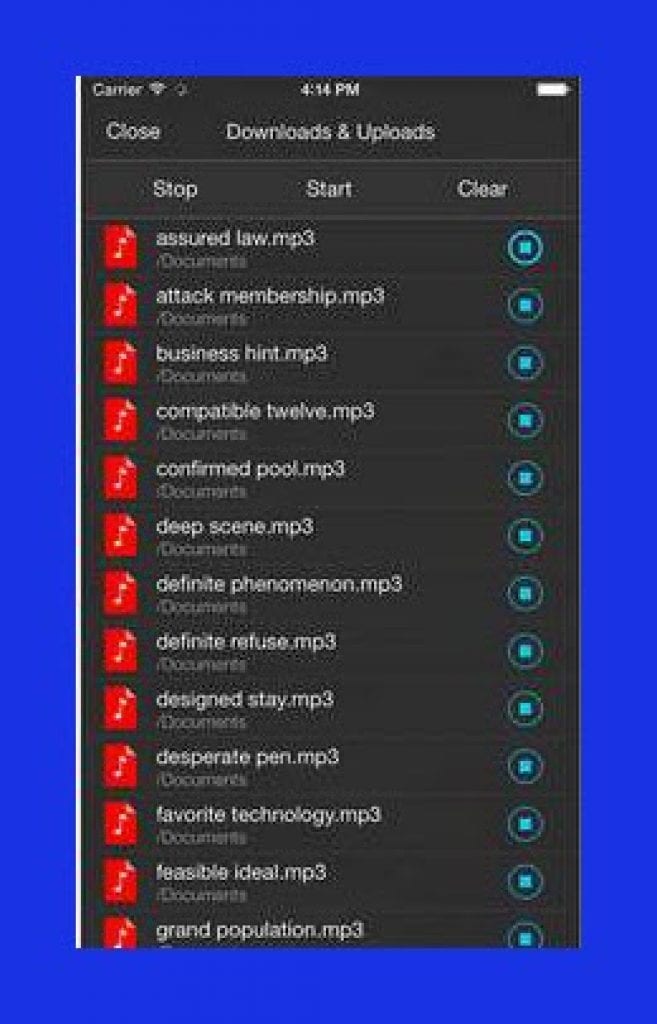 Charge: free
Advanced Download Manager
Are you seeking for the app with the help of which you would download mp3 with is? We have found it for you!
Advanced Download manager is not only a mp3 music download, here you can download apps, video, game and more.
Once you choose a song, it's very easy to download mp3. The unique point is that you can play mp3 and mp4 both.
It comes with an extraordinary feature which keeps downloading songs without limiting data speed if you are multitasking.
You can download from the internet up to three files at once.
We should notice that downloading is possible only through the internet on Wi-Fi.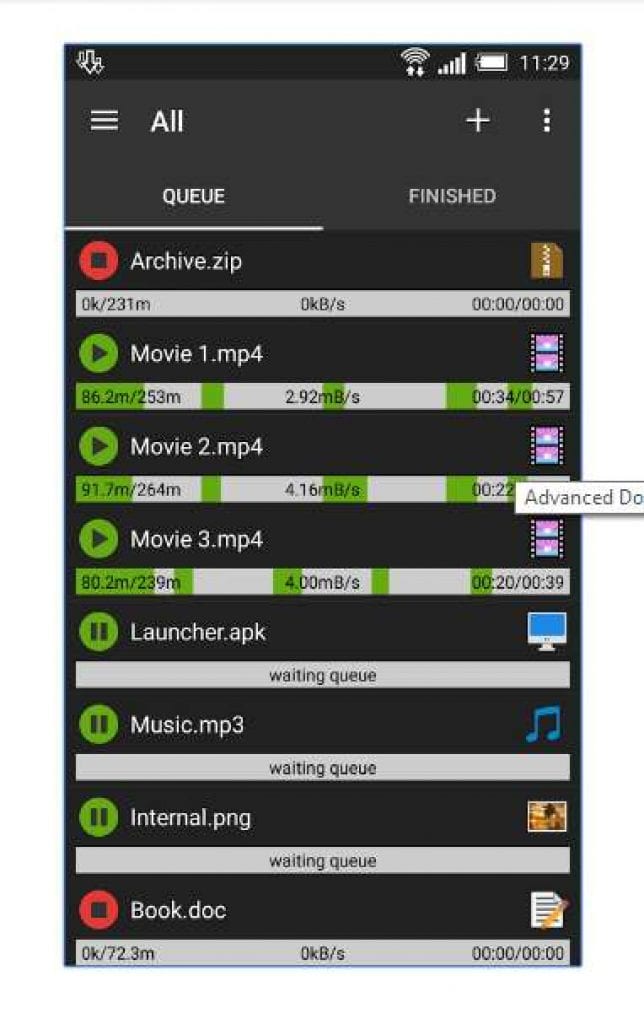 Charge: free
GET IT ON GOOGLE PLAY
Free MP3 Music Downloads
Free MP3 Music Downloads is a simple music downloader app for Android. It lets you search, download and listen to free music easy and fast.
In "download" tab you can search any track by its artist or song's name using "search bar". When the song is found you just click the song and then tap "download this song". So the song is saved on your Smartphone. In "listen" tab you can listen to all downloaded songs.
It should be noticed that you will not find any commercial music in this app as all the songs on the list are from authors who give their music for free.
One more drawback of the application is constant irritating apps! But all in all Free MP3 Music Downloads is worth downloading.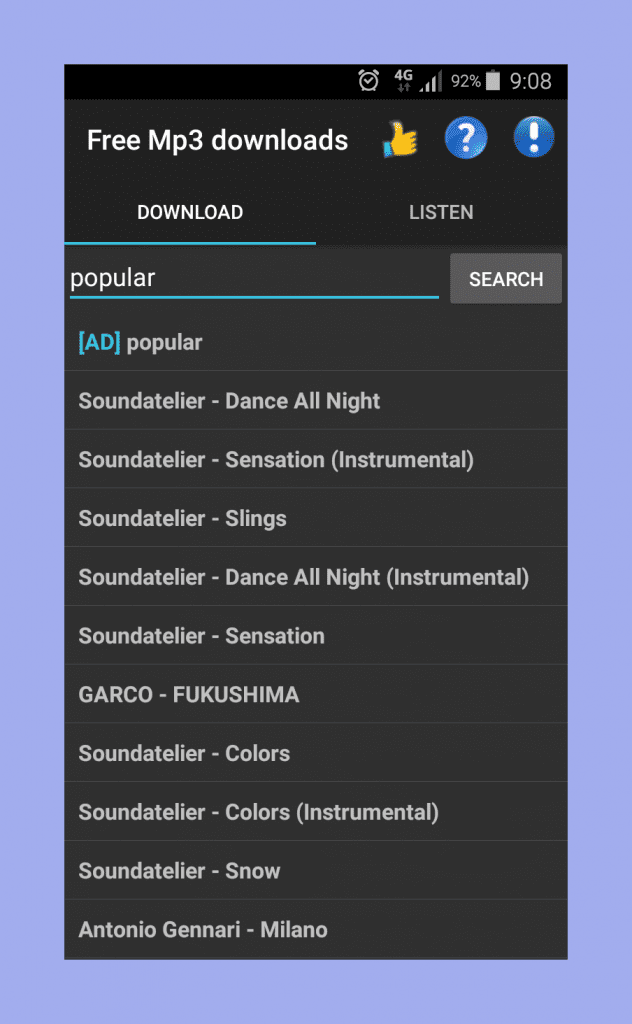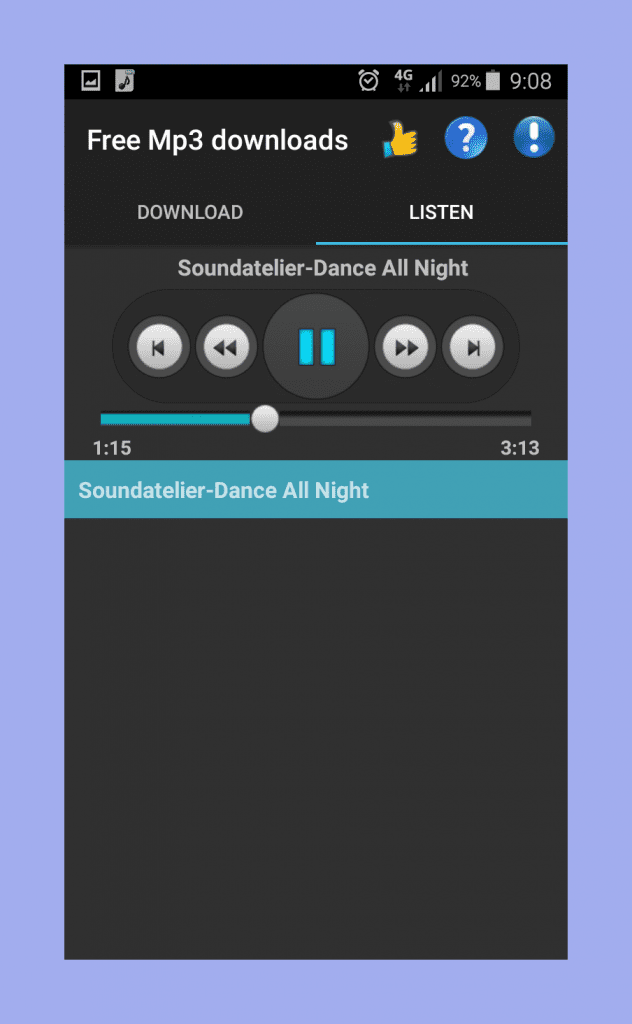 Charge: free
MP3 Music-Download
MP3 Music Download is an amazing application which makes music downloading from the Internet real! With this app, you will find a huge collection of different songs.
Before downloading, you can listen to the track. It makes the searching for needed song easier and faster.
To find the song type its name in "search box". Then listen or download it at once.
On the homepage, you can listen all the tracks downloaded on your phone.
Are you a music maniac? Mp3 Music-Download is for you! It is a music search engine best.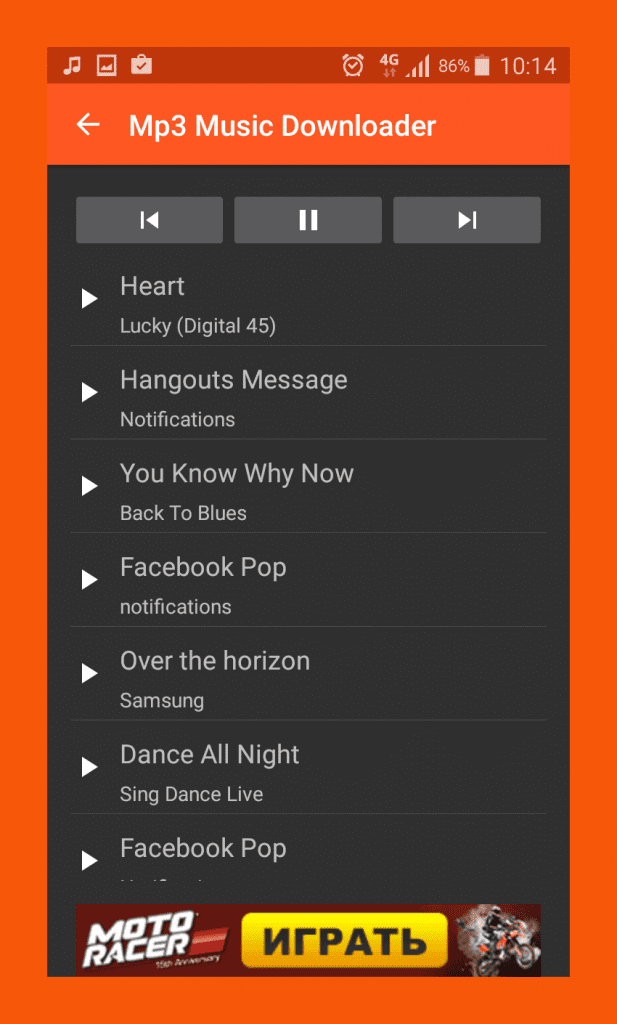 Charge: free
 Free Music – Mp3 Music Player & Playlist Manager & Play Song Music
Are you a person looking for a music app where you can get new tracks without any paying? You are welcome to subscribe to Free Music!
You will enjoy its interface as it is beautifully designed and here are many useful options:
* you can use music player and just listen to your favourite songs;
* Music Free app allows you to create your own playlists;
* you can search music by artist, its name or album;
* you can browse by Date or Duration or Name.
Music Free is created to real music fans!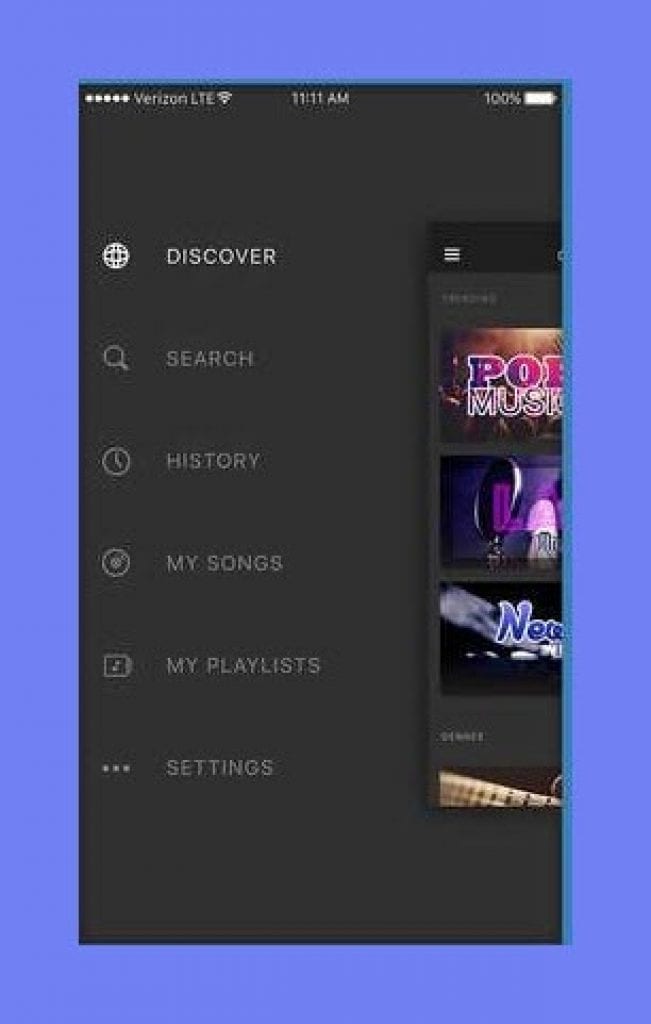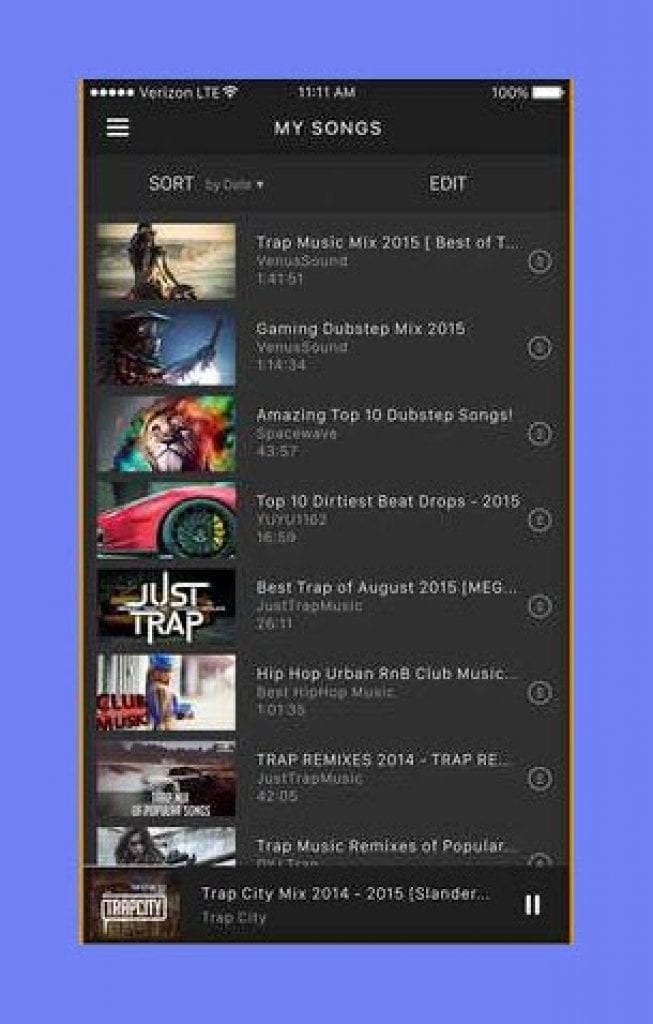 Charge: free
Free Music Download MP3 Juice
Free Music Download MP3 Juice is the music streaming service offered by App Store that lets you save songs to favourites – always have favourites tracks by your hand. It offers single tap music streaming and quick search.
Millions of tracks of different genres are available: alternative, ambient, classical, country, dance, deep house, disco, dubstep, electronic, hip hop, jazz, latin, R&B, rock and many others!
Browse, search, listen and enjoy free legal music on your iPhone, with Free Music Download MP3 Juice.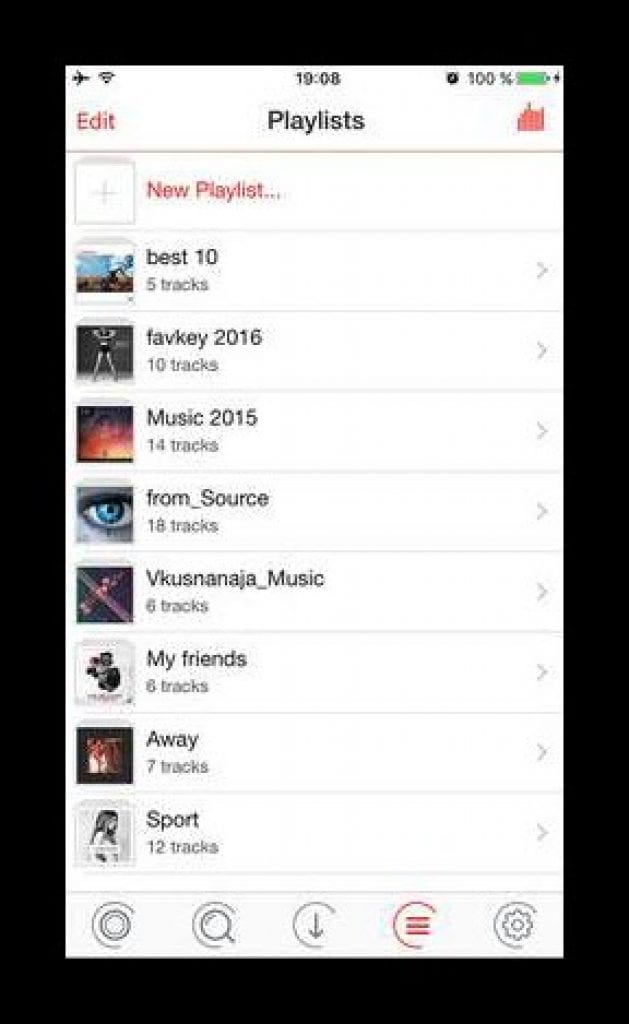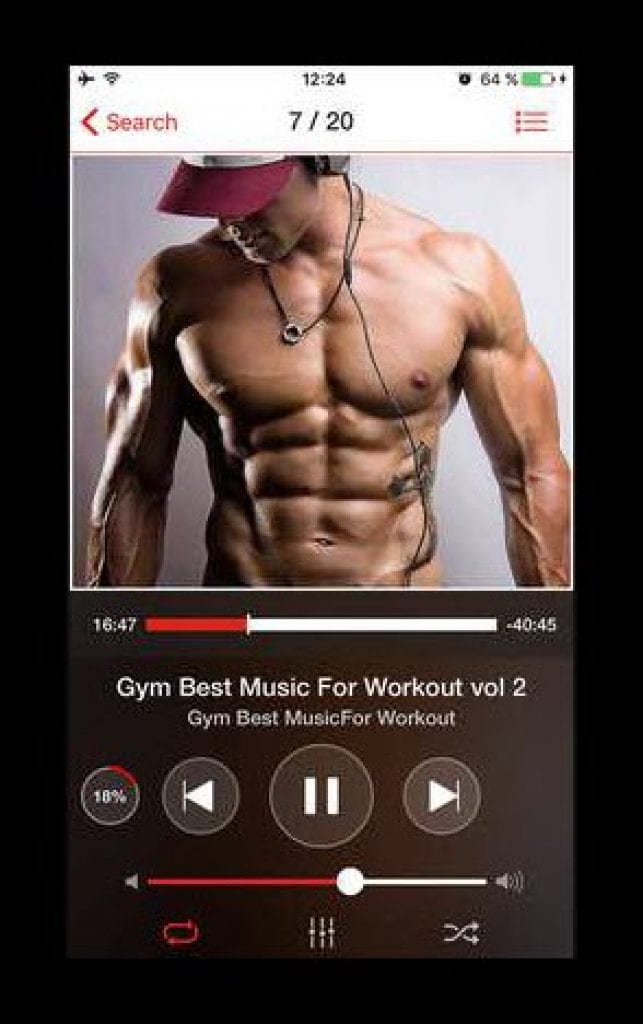 Charge: free
Musicloud – Music Player For Cloud Platforms
The rating of Musicloud is high as it was created to give you an advanced and powerful tool for listening to your favourite music for free.
Here are some pleasant app features:
* Music player in the app is stylish and pleasant to use.
* Lyrics of the song are displayed while listening to music.
*  Smart music playlists.
* Option to create your own playlists.
* It has tabs for songs, albums, artists, genres.
* Option to download music from:
– Dropbox
– Google Drive
– OneDrive
* You can move, rename or delete tracks.
* History of recently listened tracks is available.
Do you like the app? Download Musicloud right now!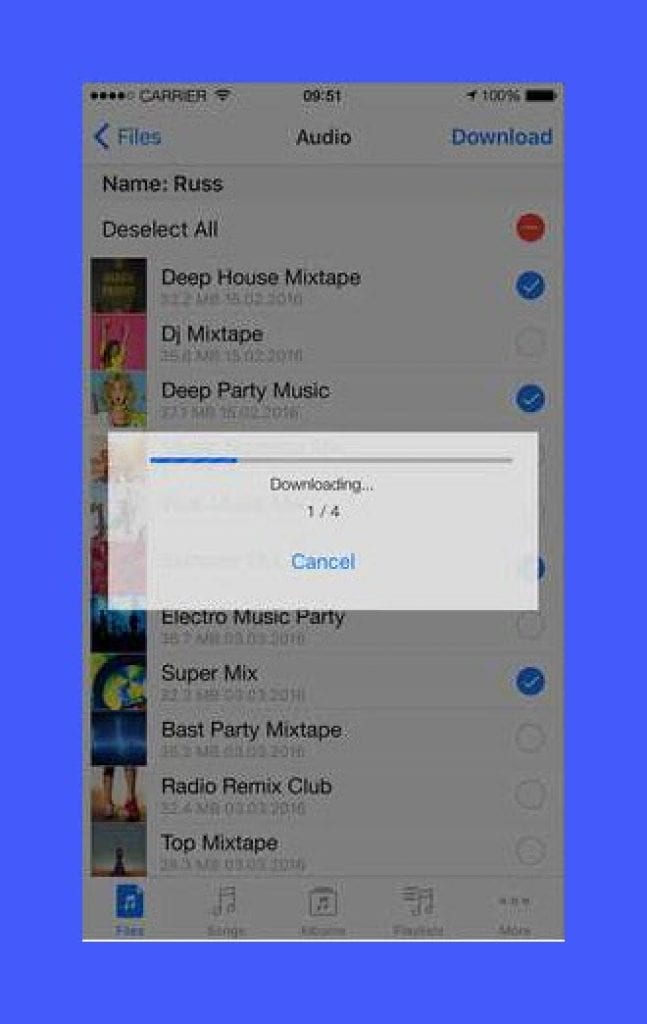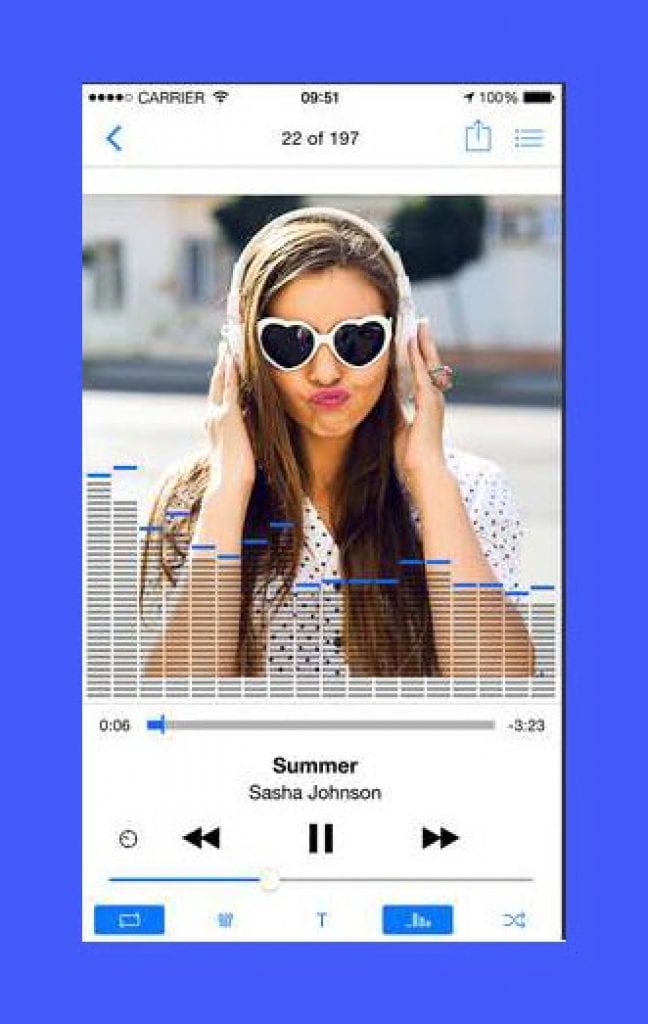 Charge: free
Free Offline Music Player from Multistorage – Play Audio & Cloud MP3 Song Streamer
Free Offline Music Player from Multistorage is a great app that you can use almost every day to listen to my music in the car, for instance, when you don't have Wi-Fi.
The application provides you seamless music listening experience from your phone whether you are connected to the Internet or not.
Free Offline Music Player from Multistorage has a multi-storage access. You can listen to songs from all clouds in one playlist. You can also move, reorder and delete tracks; sort them by artist, name, date, duration and size.
This favourable app will meet all your needs!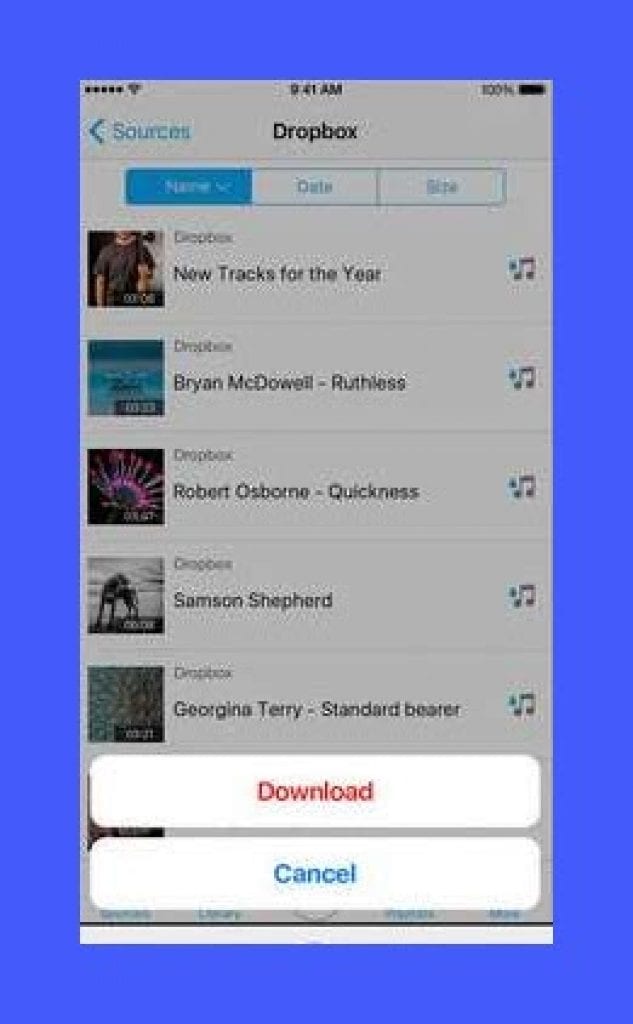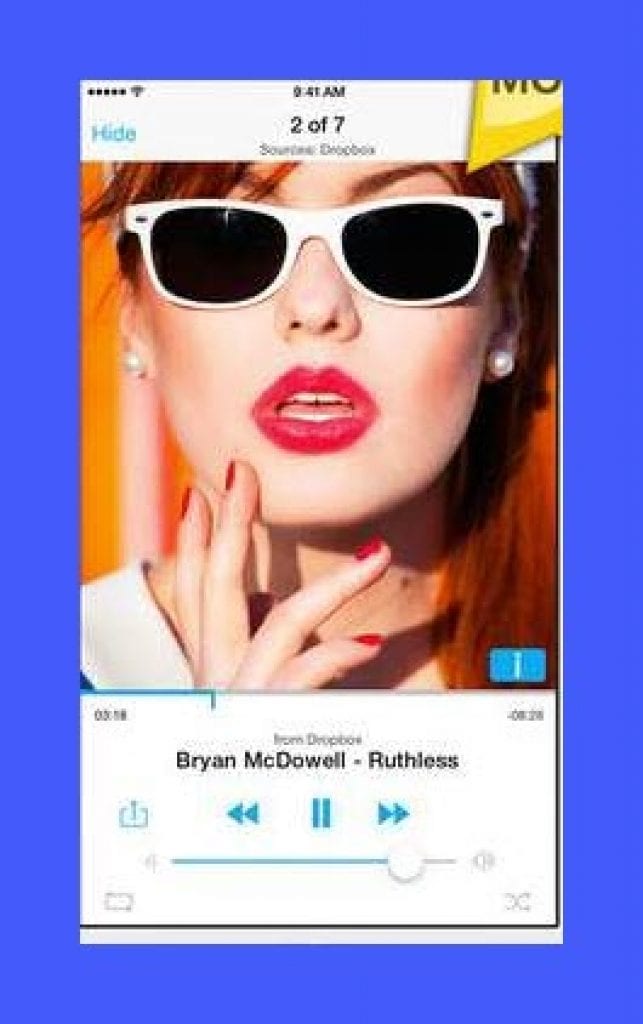 Charge: free
Cloudify Music PRO – Free Audio Player and Offline Song Manager
You are what you listen to! Do you agree? Try to use Cloudify Music Pro and you will never forget it! It is the best music downloader and offline music player!
Cloudify Music Pro doesn't require signing up. You just need to have an account on any cloud storage – Dropbox or Google Drive.
So how can you download your favourite tracks?
You should connect your cloud account – Dropbox or Google Drive – in the app. Then tap on any audio file to play it online or download it for offline use.
To listen to music in offline mode you should upload your music files to any of the cloud storage providers mentioned and they will instantly appear in the app. Download it to your phone for offline use by tapping on download icon.
If you like this app, you can download it in App Store. Welcome!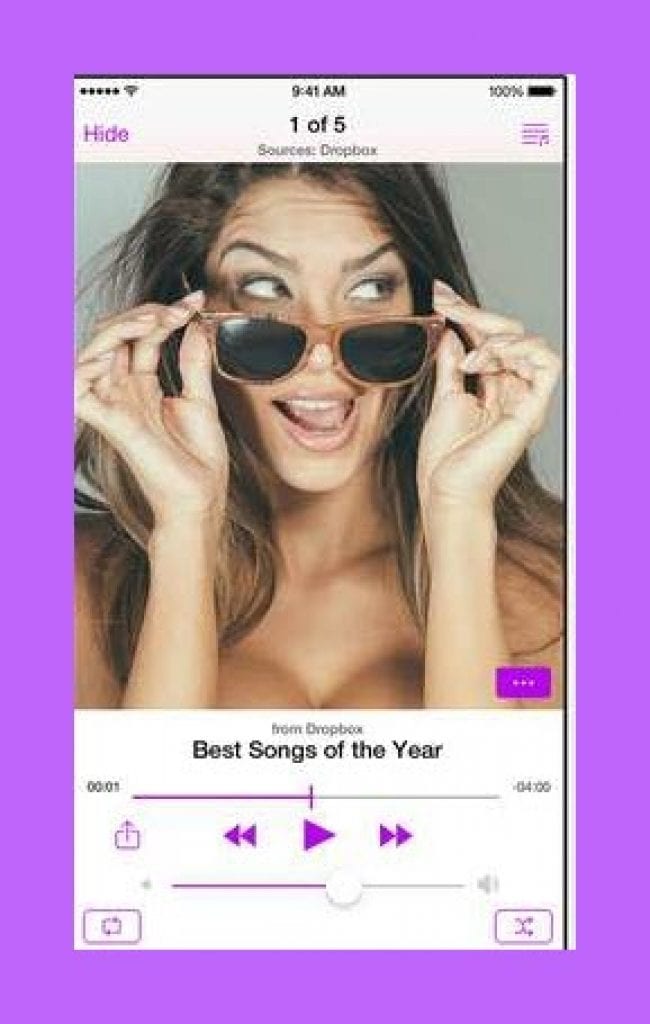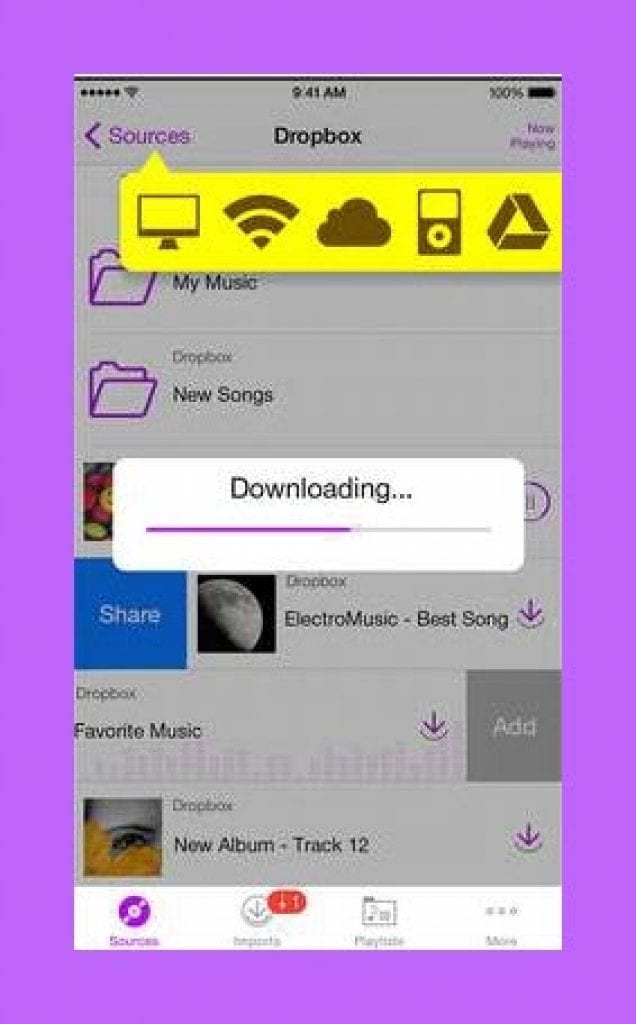 Charge: free
 iTube Music
iTube Music is one of the most rated music download apps from Google Play.
You can find the song by it genre here, or just tap its name in "search box". You will easily find most of your favourite songs by using this app. There is a huge collection of music in its database.
The interface is clear and well done. You can even organize your favourite music into playlists.
iTube is streaming as well as download app. Try it!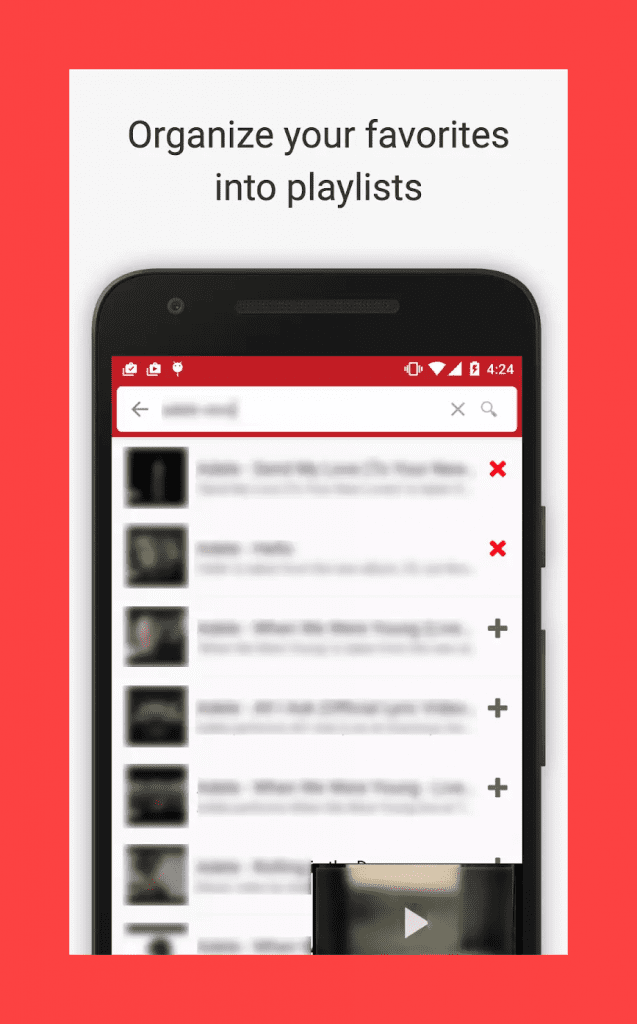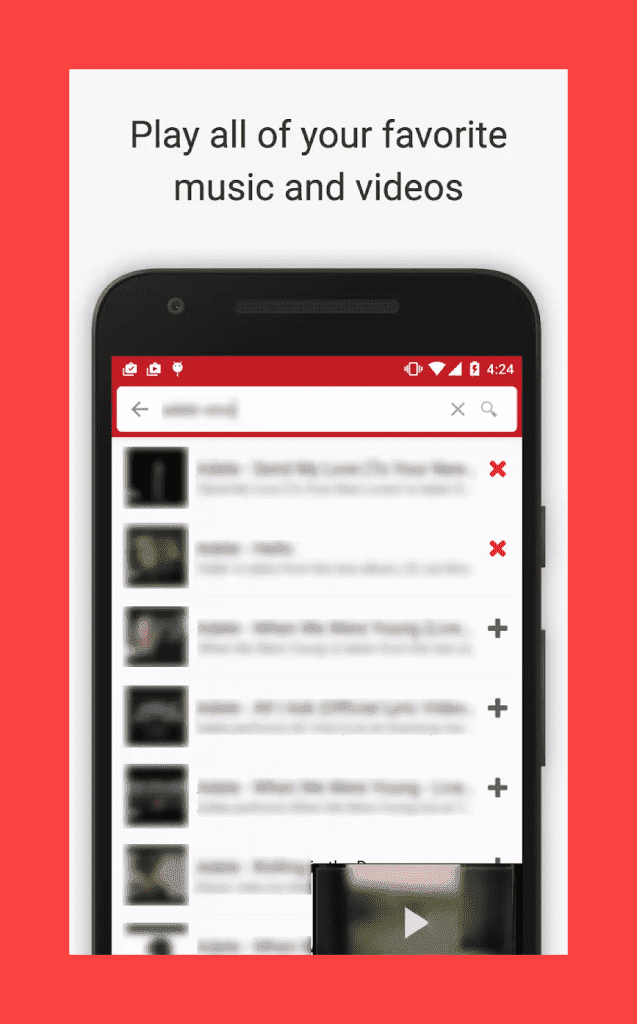 Charge: free
MP3 music download
Are you searching for a simple tool to download tracks? Try MP3 music download.  This app is the simplest to download music for free.
Songs are searched quickly. You can easily download found a song or just listen it through the app.
Never before downloading mp3 music was so easy.
Unfortunately, as many other applications, it has so many ads!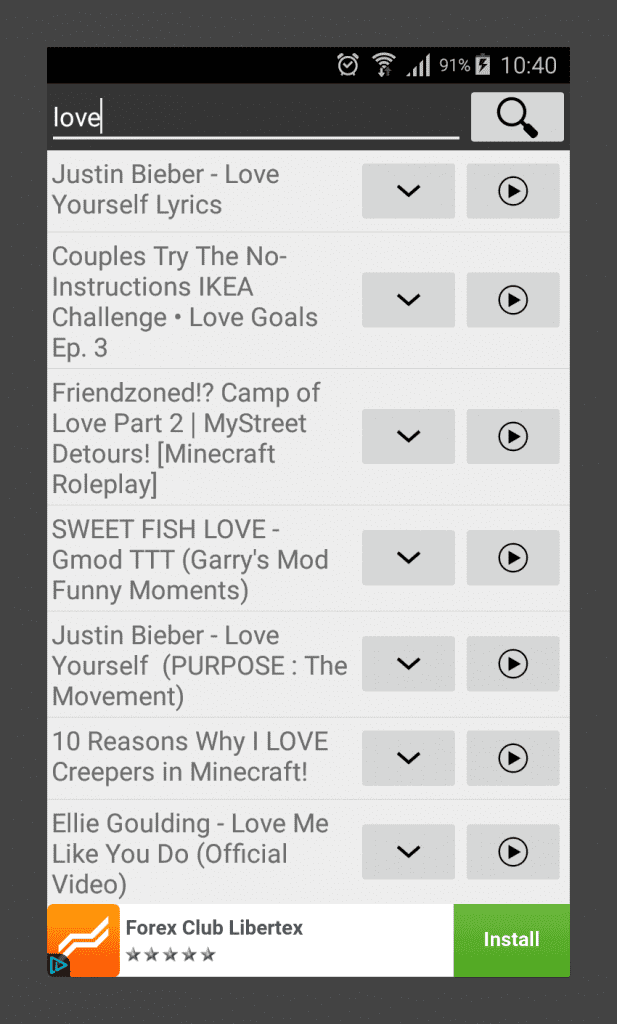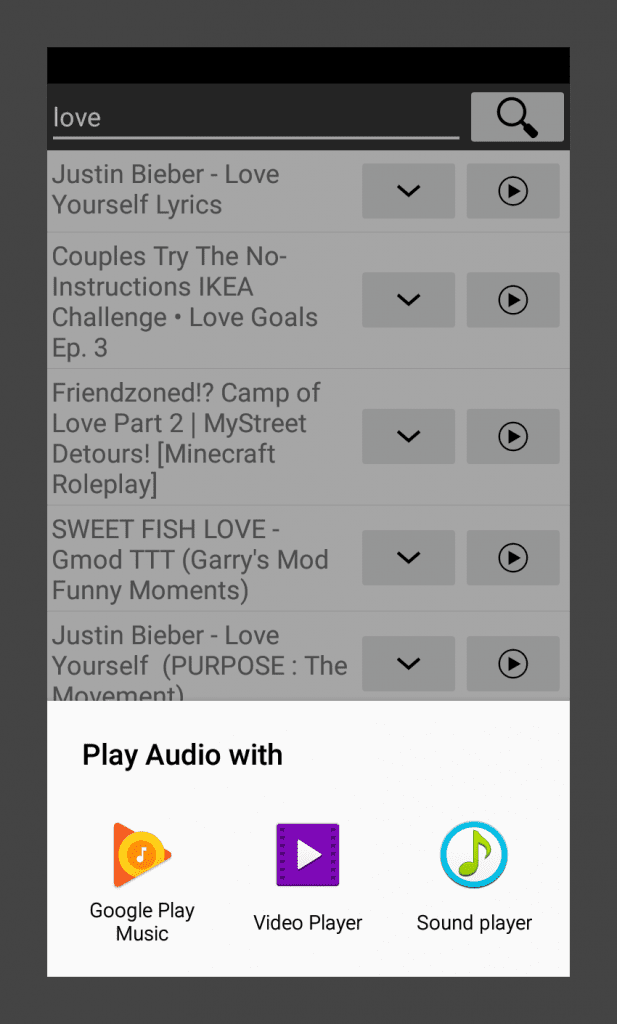 Charge: free
We have shared the most popular free download apps as for iPhone as for Android. They are reliable and safe for your device. You can download any music you like now! it will be easy and fast. So download latest mp3 music right now and enjoy!