This game called "99 rockets" is perfectly suitable for spending some leisure time. The main idea of it is pretty simple – you have 99 rockets and you must hit 99 targets. But this is not that simple as it might seem at first sight…
Make your progress in this game and unlock different levels of difficulty (for instance, the Master level) and new kinds of rockets. While playing enjoys the exquisite style of the interface and the simplicity of it.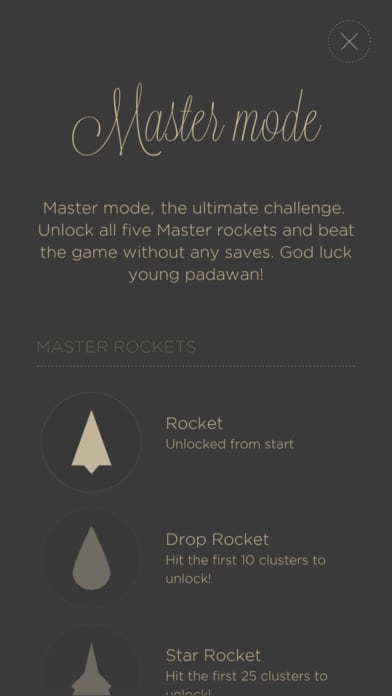 Use your skills to get into Zen Mode and Master 99 Rockets. You can also use Play Save Progress to save your progress in the game.
The game has a "runner" mode. There are no extra features that would distract you – all you have to do is to hit the targets.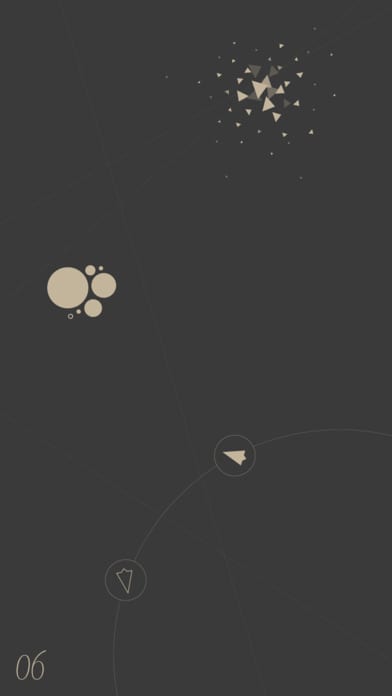 99 Rockets was called one of the best new games on Apple's App Store and Google Play. It was downloaded more than one million times which shows its insane popularity among users.
A minimalistic approach combined with a pleasant set of sounds and music will help to create a Zen-like atmosphere. 99 Rockets present itself as the classic game where you have nothing extra, just you and the beating process. As you start playing you find the process is really challenging at some points. At the Master's level, only a few people in the world can nail it!
In the game you have the rocket moving according to a certain line. To beat the aim you have to touch the screen of your gadget when the rocket gets in an appropriate position to hit the target from there. In order to do this you ought to have a fast reaction and the perfect eye, otherwise, you will just lose your nerves. Every second count so do not mess up! In the moment of touching the screen, the rocket starts moving much faster what underestimates the moment perfectly chosen for the beat. In case you missed the moment to act you can wait until your rocket is back again since it moves in a circular direction. Once you fail to hit the target the game is over and you get the whole count of scores you have won. After that, you can start again.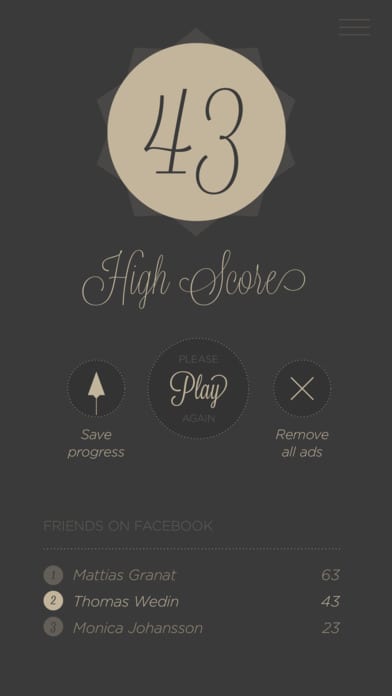 This app has a countless number of positive reviews equally by its users and by famous media representatives.
This game is the second project of Intake.com, the first one was called Pebble Universe and it did not gain much popularity from the users. Obviously, 99 Rockets is their attempt to revamp the situation.