Free Monitor Manager is a utility that allows you to change easily the basic parameters of the image on the computer screen: brightness, contrast, color, using a mouse or custom keyboard hot keys.
The program allows you to create profiles for frequently used settings, can apply automatically the parameters that the user needs when starting the application of his choice.
And for your phone, we can offer cool screen dimmer apps that will help you to save battery charge and which are perfect to use before sleep.
Free Monitor Manager is a convenient way to change the picture settings used when watching movies, reading text, or playing games. The utility is distributed free, but some functions are available only on a paid basis (with a trial mode).
The program supports systems with multiple monitors and will detect any monitor connected to the computer system. Just click the monitor menu to select another monitor that is currently connected.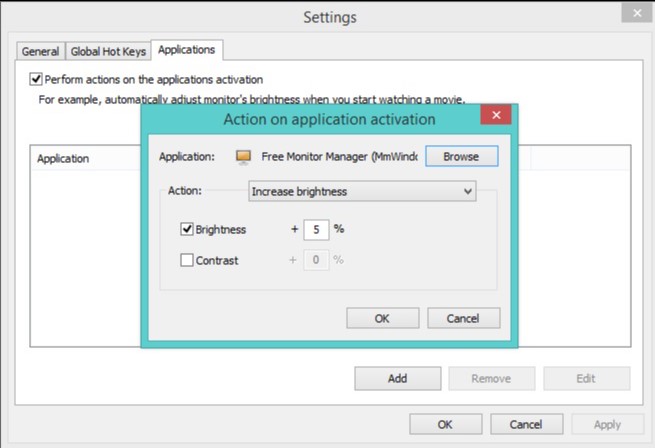 Free Monitor Manager will allow you to control your monitor with special commands sent directly to it, but monitors do not support these commands. In these specific situations, the program will manipulate your computer's video card to get the desired results. In such cases, the contrast control may be unadjustable.
Are you sure you not using your gadgets too much? Check your screen time with special apps that will measure it.
In general, Free Monitor Manager is a useful program for Windows devices and monitors that do not offer hardware controls to control the supported values. It can improve controls on multiple monitor systems, as you can control them all from a single interface.