Learning foreign languages involves not only learning grammar, spelling, and punctuation. When learning languages, it is very important to speak correctly so that your interlocutor understands you.
To determine what kind of accent you have, you can use the accent identifier apps. And for travelling and foreign culture lovers we have prepared the list of the best travel apps.
ELSA
This is an app with artificial intelligence technology that is used to check the accent and correct it. ELSA also offers many features that will help not only correct your speech but also teach correct pronunciation through all kinds of listening lessons, as well as pronunciation transcriptions.
The principle of operation of this application is extremely simple:
You will be offered a small text of several sentences, which you will need to read aloud and record your speech on a voice recorder
Next, the ELSA system will listen to your recording and the characteristics of your speech (accent, errors, corrections, and much more) will appear on the screen of your mobile device
After receiving the characteristics, you will be able to use the "correct pronunciation" function and listen to how it will be more correct to speak
ELSA developers also offer you to use features that will teach you how to speak correctly and correct your mistakes. These functions include several thousand small audio lessons, which will contain information about all kinds of pronunciation rules.
The ELSE app can also be an assistant for preparing for the oral parts of various language exams, such as IELTS, TOEFL, as well as many others. also, this app has a separation into speech for all kinds of purposes, for example, business speech, local, for regular use, and so on.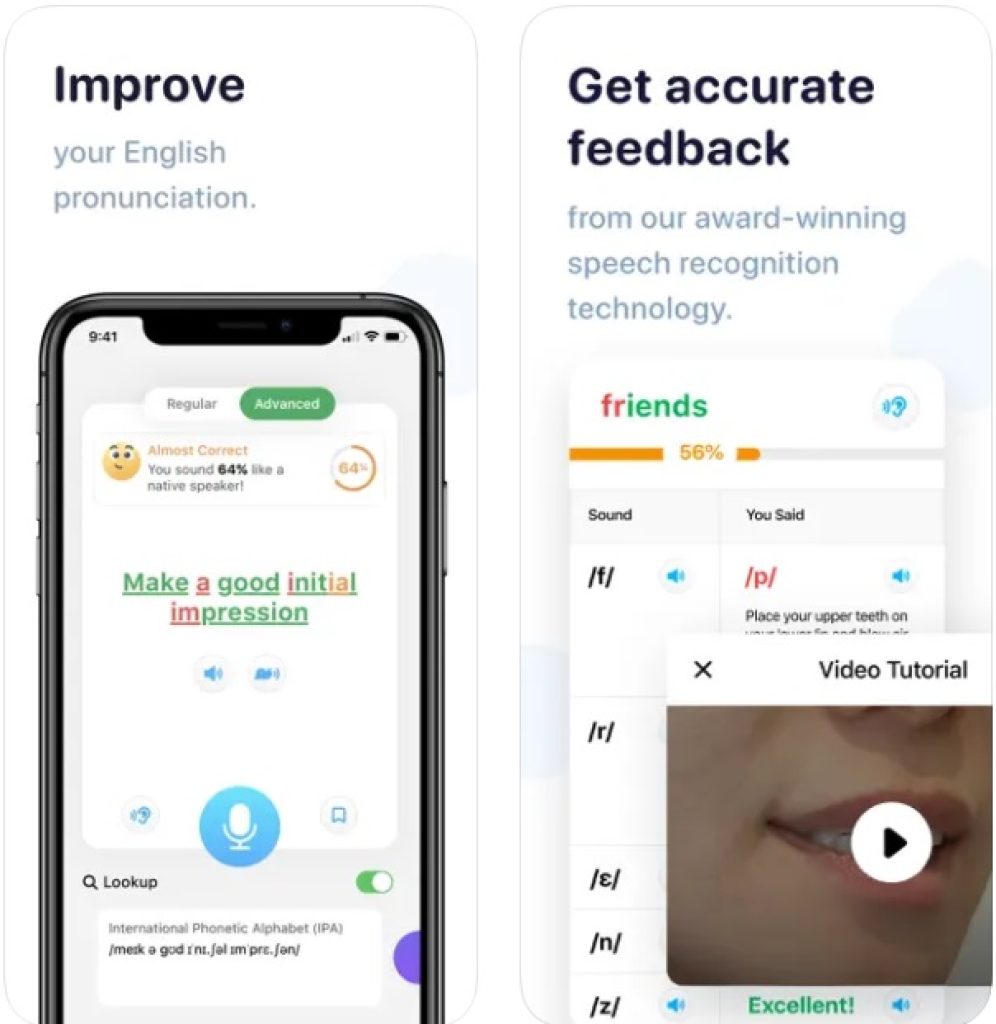 You may also like: 11 Best translation apps for Android & iOS
English Dialects
This app contains all the dialects of the English language and will be able to teach you their pronunciation. All the rules of pronunciation and transcription of exception words are stored here, as well as all the classifications of dialects in which they are used.
English Dialects will allow you not only to identify your dialect but also tell you where it is used (for example, in which states, cities, or provinces).
In this app, you can make audio recordings of pronunciation jays and save them to an archive so that you can listen to them again later, compare them with new ones and track your progress.
Your account in English Dialects will also allow you to publish your recordings to other users and listen to their recordings in order to develop your pronunciation together with other users.
In this app, you can also learn not only the pronunciation rules but also individual words that are used differently in different dialects. For example, the word "gasoline" is used, pronounced, and spelled differently in different dialects. All this information can be found in the English Dialects app.
Also, this app has round-the-clock support, consisting of experts in language learning. The assistants will try to help you as quickly as possible with any questions that arise.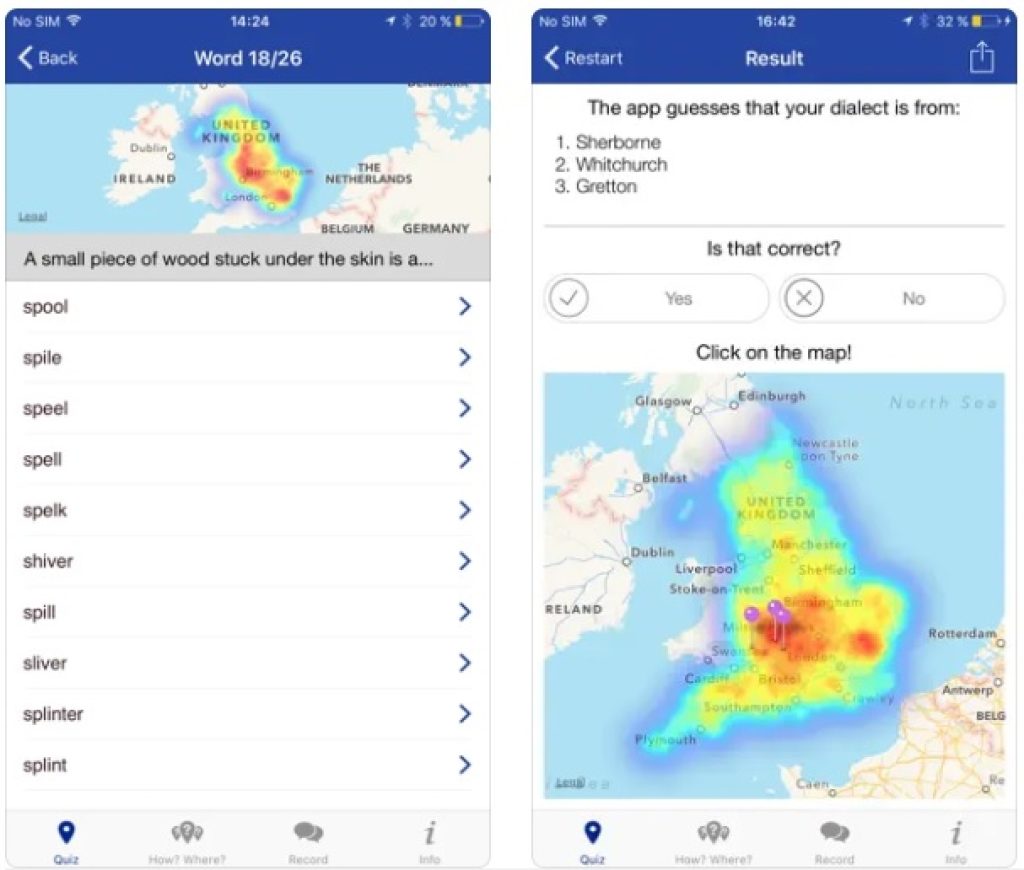 Accent Training
This appl is a kind of online platform for learning languages. Here you can use a variety of functions that will help correct your accent, and, if necessary, give you a transcription of all the words that you pronounce incorrectly, as well as familiarize you with other pronunciation rules in different dialects.
The principle of operation of this app is extremely simple. First, you will need to record a few sentences on a dictaphone, which you will say out loud.
Next, Accent Training will use artificial intelligence technology to scan your voice recording and the sentences you have spoken in text format will appear on the screen of your mobile device. Next, the suggestion tools emphasize the wrong words and correct the errors in them.
In Accent Training, you can track your progress by storing your voice recordings in this app's storage. Also, you can share these recordings with users of other apps.
Accent Training checks your voice recordings based on dictionaries of various languages, as well as with the help of expert specialists in language learning.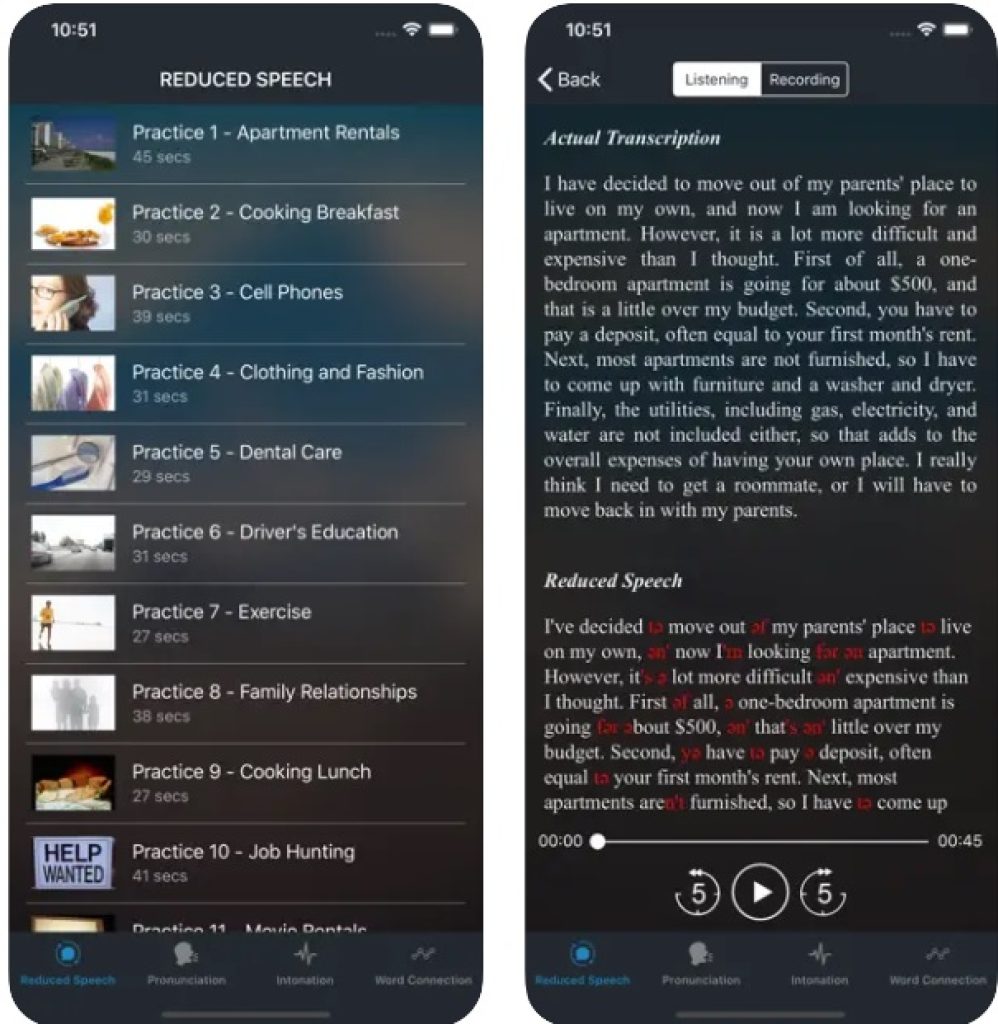 You may also like: 9 Best hearing test apps (Android & iOS)
Perfect Accent
This app is distinguished by the fact that it has a patented technology for recognizing and correcting voice recordings for errors in pronunciation and accent. Here you can not only find out what accent you have but also find out how it is used and hone your skills in using it.
Perfect Accent has all kinds of classifications for mastering a certain accent vocabulary of a language, for example, if you need to study the vocabulary and dialects of the business environment, then select the appropriate category in this application and you will be presented with a group of rules that will help you learn to speak appropriately.
The Perfect Accent app also has voice assistants that will help you understand pronunciation not only with the help of transcriptions and corrections in printed format but also in voice. This means that for each of your voice recordings, a generated recording with the correct pronunciation will be presented.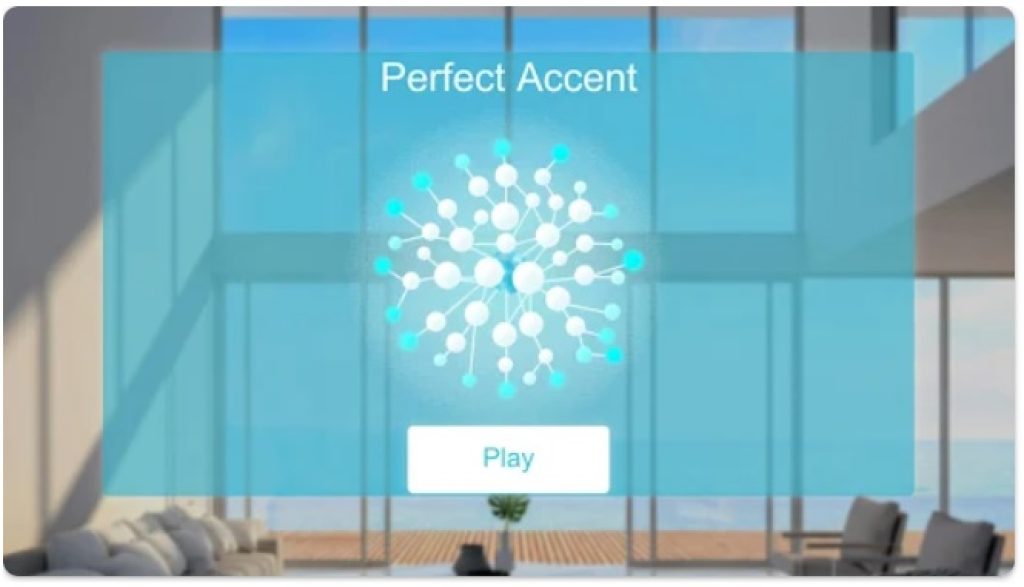 You may also like: 7 Legal Subtitles Apps for Android & iOS
Accents
This app may be interesting because it can be used not only for personal, but also for professional purposes, for example, for announcers or for those who are engaged in the voiceover of any videos.
Here you will not only learn your mistakes but also get information about some accent rules that will allow you to avoid any mistakes in the future.
You will need to make a voice recording of your pronunciation and then the Accents system will give you detailed comments on your mistakes.
Also, this app is able to generate for you the correct pronunciation of a certain accent in the voice recording format. You will also be able to familiarize yourself with many rules for pronunciation, as well as with the distinctive vocabulary of each dialect.