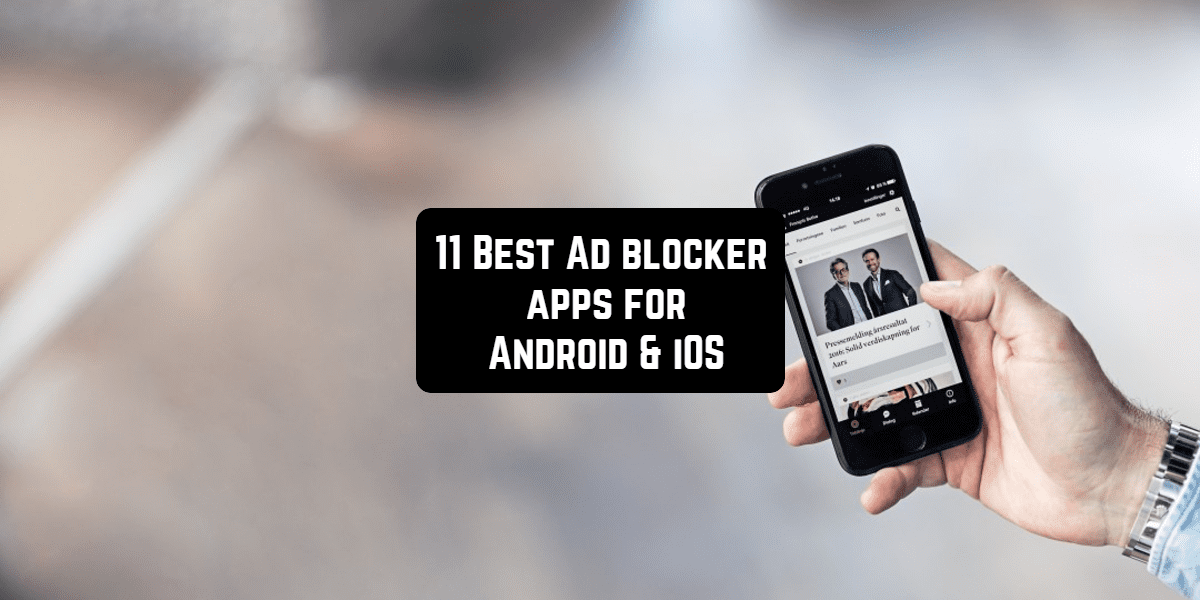 With no exceptions, every smartphone user has ever faced annoying ads, popping on the screen of their devices at the most unappropriate moment. As much as it irritating, it is also harmful for your data and your phone. Sometimes we can click on the ads just by a mistake and then have sad consequences because of the choice which was made not by us. The solution for this major problem is here – the developers created special apps which are aimed to block all the banners and programs advertising something. Forget about the ads in your Browser like a nightmare and choose that suits you the best.
1. Adblock Browser
Now you got a chance to end all this annyoing add banners with an add blocking browser. Launch it and you will be able to surf in the Internet with no extra factors. This is also the most popular app among programs like this, it has more than 400 million downloads. It is simple to use, it is protected and safe. Adblock browser consumes less energy, saves your traffic and uncharges your battery less slower. We all know how it is when irritating add banners are messing on our screen, they also can carry various spy programs and viruses in them. Moreover, if you still can't understand what it is that literally wastes your battery's energy level, then it can probably be ads.
With an app like this you can save up to 50% of your battery level. By the way, you are in control of all the blockings the browser does, so youu can reset in your own way. If you want, you can exclude from the blocking your favorite web sites. The functioning system is easy to understand, you will see it working with different pages. Finally, this app guarantees the protection of your privacy which is also essential for the Internet nowadays.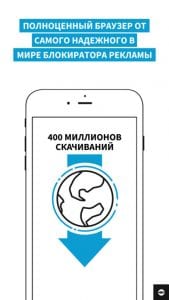 2. AdGuard – adblock and privacy protection
This is also one of the most effective programs for add blocking, which you probably heard of. Using it you can accelerate your web, protect your privacy and remove the add that you hate. You will notice how the speed of your work has changed in a good way. In a modern world, where privacy is often destroyed by different factors, including adds, having an app like this is really life-changing. You may say that the add system is complicated now and it is dubious that all the amount of it will be blocked. Well, the app includes more than 50 tools for setting which guarantee the removal of all the quantity of the ads.
For advanced users, the app has such tools as EasyList, EasyPrivacy, Fanboys Annoyances, Malware Domains. It means you will get even double protection. Adguard is the first ad blocker that allows you to use specific regional filters. It filters even web sources in other languages. Trackers and social vidgets will be also blocked. Easy and pretty interface will be an additional bonus while working with AdGuard.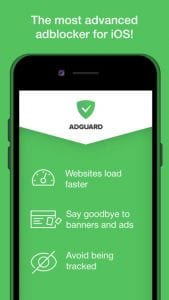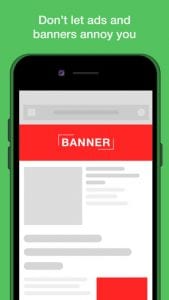 3. Kaspersky Mobile Antivirus: Web Security & AppLock
Another anti virus which will help you to fight the ads on your phone. It will provide the safety of the data on your phone and its work. New option of the data protection will aid to cover your private information from hackers. The system of the app includes several steps of the protection and add blocking. Fast-check will scan your device on Internet viruses. Anti virus block different harmful programs on your phone. App blocker will block dangerous apps. Anti-thief programm will privde you a secure system of your data protection.
Web filters block any links and adds you can find on the Internet. You will stay sure that nobody will steal your passwords and payments information. What is more, you can even block irritating SMS and calls from promoters. You can just add them to the black list. Anti-fishing fucntion will protect all your information which you don't plan to share with anyone.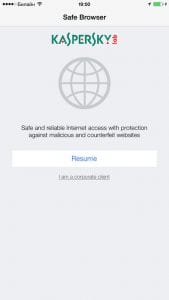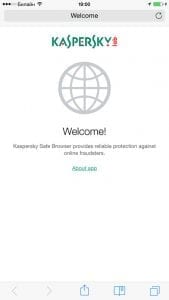 Also check:
Best torrent apps for Android & iOS
4. Adblock Fast
You can now block ads without rooting your device or switching to another browser. This isn't a browser, this is jst an additional app which will require less space in your memory and will be filtering your Internet pages from the adds externally. Moreover, if other apps have a function "accepable ads" – Adblock Fast does not. It means you will se no ads at all. In order to launch it, you need to follow the instructions after the installation.
You will need to go to the settings of your phone, then choose a browser and toggle "Adblock Fast" switch on. The speed of the browser and your phone's work in general should accelerate. What is more, Adblock fast hogs your CPU phone cycles. All in all, this app would be suitable for more advanced users who do well with internal phone settings or for those who want to remove oly ads directly, without nstalling extra browsers and apps on their phones.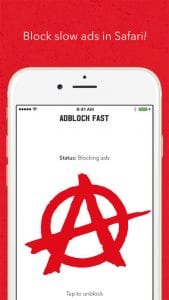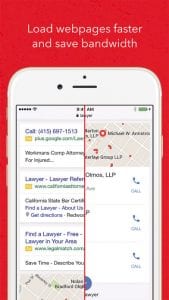 5. CCleaner
CC Cleaner has gained its reputation by being one of the most effective cleaning programs for your phone. If you're feeling your phone works incorrectly, slowly or just not in the way it is supposed to be working then this is your solution. CC Cleaner can help you in a multiple amount of ways. Not only it can remove all the adds, but also increase the productivity of your gadget by cleaning it from useless files and trash, identify the files taking the most space in its memory, delete old and extra messages, observe the list of your apps so you could overview if you really need all of them, clean the space on your phone and save the files that you really need.
What is more, CC Cleaner can do it all automatically if you just choose the nesessary options. As soon as some unrelevant or unsafe ads breaking on your screen, the app identifies it and blocks it. In general, this app will be a perfect match for those who doesn't have much time to look for their phone's program state. It can work rather independently. On the other hand, sometimes it can have certain flaws since app can get out of control and delete files that you need or start working at an unappropriate moment.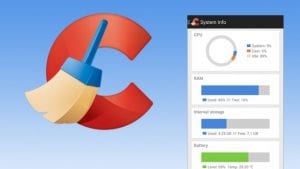 6. AdBlocker Browser for Chromecast
This is the extremely popular app among users who want to clean their phones from different kinds of ads. This is the Browser containing no ads in it. It was originally created as an app just for fun, but now it as evlolved into an independent app with real benefits. You can connect the app to you chromecast and stream all videos from your favorit streaming site on your TV. What is more, it can even block the YouTube ads. We all know this problem wen opening an trust unworthy page we face layers of ads – this app can manage such mess too. And it block all the redirection to the app store apps.All the redirections to dubious web sites, such as casino, will also be blocked.
It also blocks ringtone subscription traps. If you are tired of apps with accepteable ads then this oneis deprived of a possibility like this. Moreover, forget about tracking, logging, grabbing, or selling your private informations or data. The app doesn't have abutton push Spam like other apps do. It includes the new sytem of passcode protection. You can always de-activate adblocker in case if you need to do so.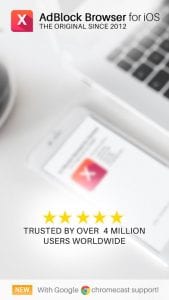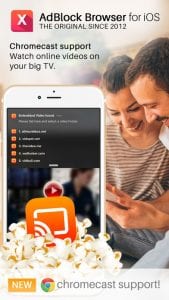 7. Adblock Plus Samsung Internet
A specific app, which was created especially for Samsung devices. Now it is made to work with not only one company of gadget producers but with all Android devices. As usual, it allows you to block different types of ads and therefore save your traffic and nerves. Besides from that, it fights all the trackers, password-stealers, social networks buttons and many other stuff. As the statystics says, this app is a world leader on the market since 2006 with more than 400 million downloads. We all know that because of the advertesements web pages can load for a long period of time and the phone battery dies in a several hours.
Save your traffic limits using Adblock Plus Samsung Internet! The app will block all the potential dangerous programs which can be hidden behind ad banners. Viruses caused by ads are also a problem which can be solved if you have this app. If you need more proof about its benefits, then you can read that it was approved by Standford, California Universities and also by EFF. Here all the agresive ads is getting blocked meanwhile harmless not intrusive ads s shown on the screen. You can fix it if you go to the settings and choose to block all the ads.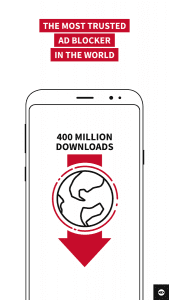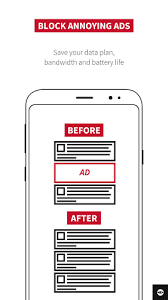 8. Security Master – Antivirus, VPN, AppLock, Booster
If in the past his app was aimed to only provide your phone with anti-virus measures, now it also has saving-privacy function. It includes a special program which smartly uses new tehnologies to scan your phone from unrelevant and undesirable objects. It can also accelerate the speed of your phone working. Unlike Hotspot Shield Free VPN Proxy, Security Master is made for commin users. Block hackers, change virtual location for your own security and get the reliable access to any content. This app protects not only your device, but also your data transaction, so you can stay calm for your passwords, bank accounts, personal messages and history.
What Security Mastercan also do is to clean your phone from trash. We all know that the rests of the cash files often stuck in the memory, occupying extra space. This is often a reason of your phone's battery low charge. Moreover, when you are surfing the Internet and then an undesrable adds come out it can redirect you to download a weird programs. This app block situations like this. We also get tired of useless notifcations. Security Master can block them too. You can even add your finger prints in order to protect your data.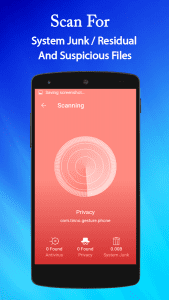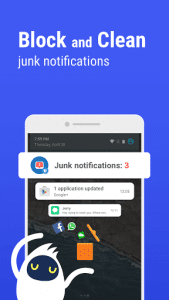 9. AdBlock for Mobile
Stop seeing ads on the web. This app is the number 1 ad blocker for Safari. It has been proved by more than 50 million users who experience the benefit of it every single day. It includes custom language so you could block ads in ay part of the world. The app is really fast and easy to set up, with ad blocking test functions. It give you a chance to load only the content you like ad that what literally saves the level of your battery charge.
What is more, you will also save your money, because the amount the traffic you use will decrease. Web pages will be loading much faster and all discracting factors will be gone. And, of course, the app takes care on your privacy. It has a number of anti-tracking funtions so your data could stay safe and sound. You will also find a straightforward interface to get you blocking ads as quickly as possible. However, keep in ming that this app doesn't block unintrusive ads.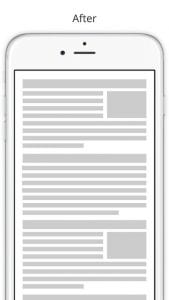 10. Ads-Shield : Content Blocker
Get rid of all the ads on your device by launching Ads-Shield. As ad pop ups are never going out of style and tend to leave malwares behind as you click on them, Ads Shield Content Blocker provides security for your internet browser and blocks them instantly for the rest of your life. It will also remove all the unrelevant cash and virus files from your phone so you will get extra space in your memory. You Internet browser will start working much faster without ad banners and you will notice it. All the possible viruses will be blocked before they reach your gadget.
The app itself doesn't require a lot of space but its benefit doesn't lower because of it. All you activities will be protected from hackers, your history will be hidden and your passwords will stay secure. The app doesn't need extra plugings or support. In order to launch the app you need to press the button "Get started" and "enable" so the system redirects you to your Internet browser. All the ads then will be blocked.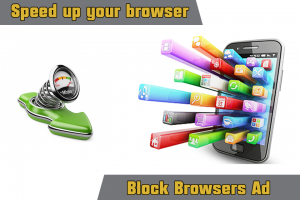 11. AdBlocker for Apps and Games
Has that ever happened to you that you get a nessesary app which you need much, but, at your greatest dissapointment it is full of dubious ads and viruses? Don't think it can only happen on Android systems. iOS users must have faced this problem at least few times too. But they have solution for each problem nowadays. Now you can instal any games and apps as you like and all the ads coming with them in a package will be turned off. Nothing then will be able to collect your data and create profiles without your approval.
It automatically stops all the apps from which you are getting the ads and filters every web page that you are going through. If you see a VPN icon in the statusbar it means all the ads is deleted. You can forget about video ads, layering ads, redirection links which appea on your screen as soon as you launch an unknown app. There is no intrusion into other or third party Apps or software. As a matter of fact, technically seen, merely URLs are blocked – just like a Firewall does.So stay private even when you launch a new game and don't let hackers steal your data with this app.