Today Blackjack is one of the most popular casino games. Thanks to its simple rules and an opportunity to work out strategies, the game became almost as widespread as poker.
A chance to win the bid seems quite appealing and there is a high probability that luck will be on your side. It is good to know though, that expert players usually win a lot more than average ones.
No matter what are your purposes – to have fun or to acquire some special skills of playing – Blackjack apps are here for you to help you! Choose one of the top Blackjack apps and enjoy this venturous game!
You may also like: 11 Best Texas holdem poker apps for Android & iOS
Blackjack Free
Blackjack Free is one of the most popular apps on app stores and there are certain reasons for that. The app is suitable both for beginners and for advanced players.
There several regimes and a possibility to improve your skills by learning some strategies. The user-friendly design and high-quality graphics make Blackjack Free one of the best apps for playing Blackjack. Download it now and experience the venturous nature of this game!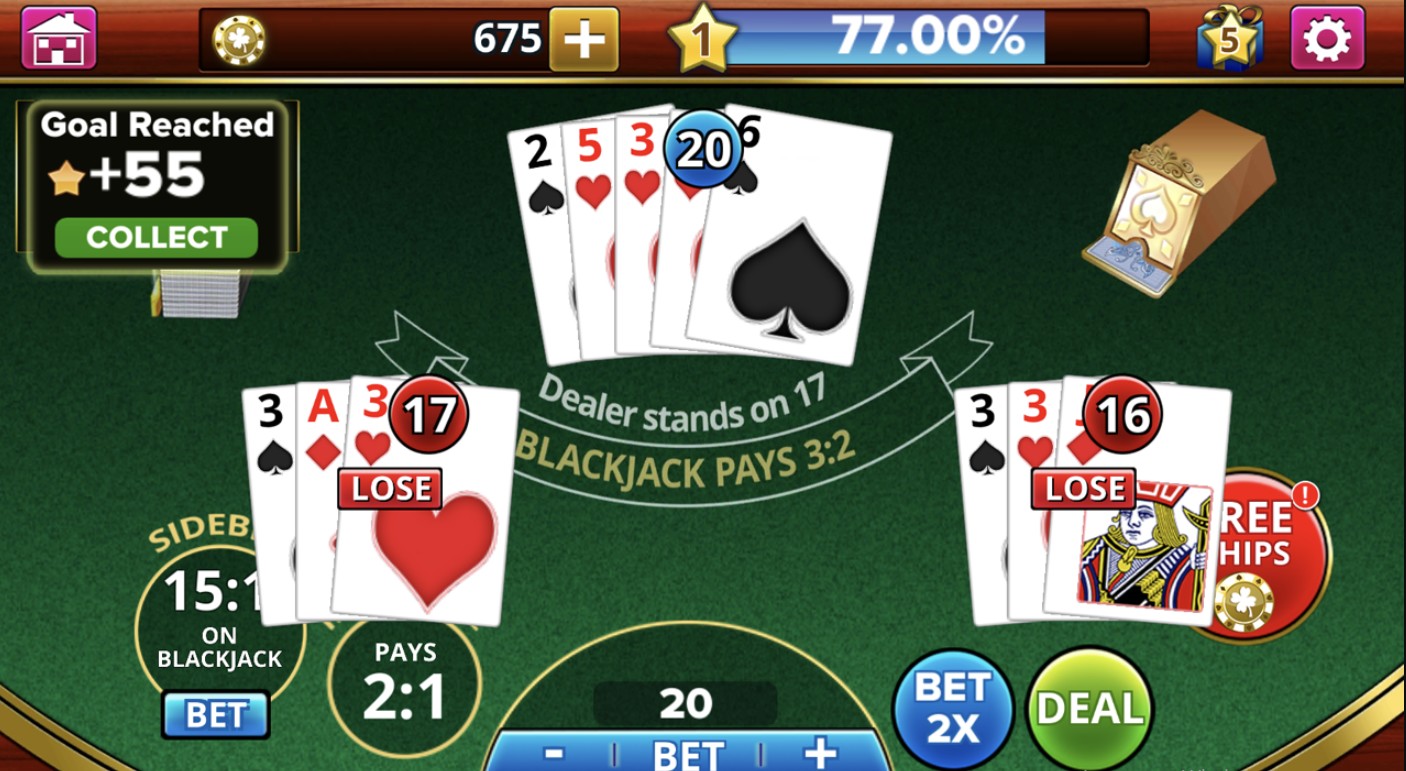 You may also like: 7 Best strip poker apps for Android & iOS
House of Blackjack 21
With the help of this game, you can enjoy playing this iconic casino game with virtual chips, honing your skills and testing your luck against the dealer. The game is designed to provide an authentic blackjack experience, making it a great choice for both beginners and seasoned players.
But the excitement doesn't stop there. This app also offers a variety of other popular casino games, such as poker, slots, and roulette. With these diverse gaming options, you can switch things up and enjoy a wide range of casino experiences within a single app.
To sum up, I think that this is one of the best game to play poker with real people.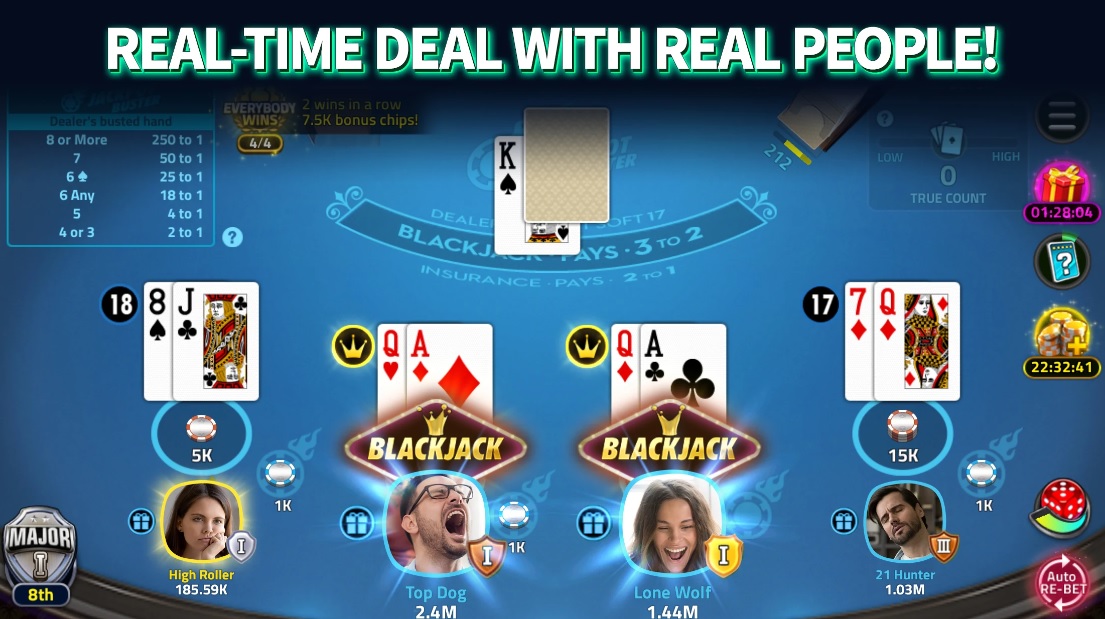 BlackJack 21
BlackJack app by AbZorba Games is one more app with lots of customizable features. The app has a modern-looking design and, what is more, it transfers you the atmosphere of Las Vegas casinos.
When you open the app for the first time, you are offered to choose your game face (avatar). After that, you can either do tutorials or start competing with other players from all over the world. You can invite your friends as well, for example by using Facebook.
The gameplay creates a nice overall feel; background sounds and voice of the dealer add up a lot to this! Download BlackJack 21 now and experience what it is like to play in Vegas!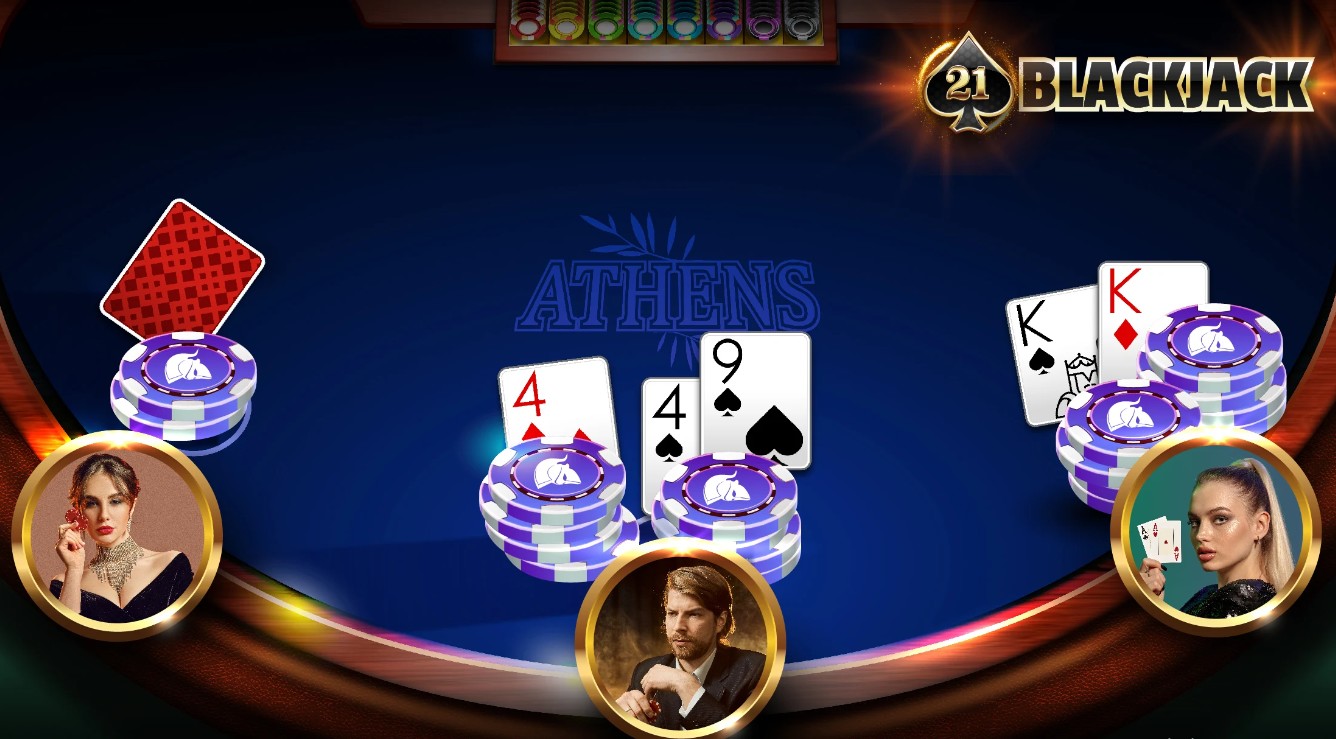 myVEGAS Blackjack
Speaking of Vegas, have you ever wanted to go there? Well, myVEGAS Blackjack cannot guarantee you being there, but it will provide you with real-world awards that can be used there! Hotel stays, meals, nightclub access… All in all, if you happen to be in Sin City right now, you should definitely go for this app.
If not, you can still go for this app, because it has so much more to offer – amazing graphics, beautiful animation, several interesting variations of Blackjack – everything is just in one app! Download it now and have fun!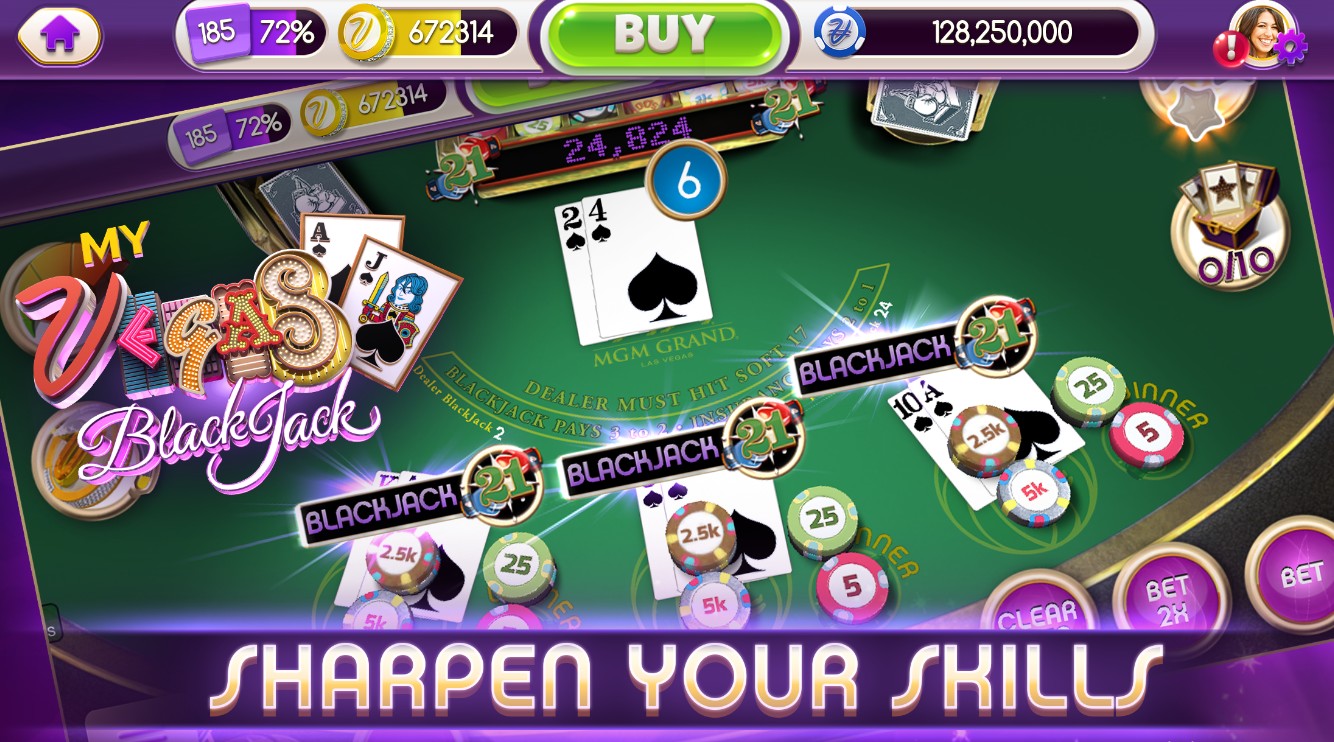 Blackjack 21 + Free Casino
This app was originally designed for iOS devices, but now it is available on Android as well. Blackjack 21 + Free Casino provides a genuine experience of playing Blackjack.
There are no different modes or whatsoever, but the player is given a chance to experience what it is like to play the original game of Blackjack according to all of its rules and principles.
The cool thing is that you can have up to three hands-on one table. So you won't get bored because you will be constantly thinking of different combinations. When you start to play, you are given a definite amount of chips and you can only 'lose' when you lose all of those chips.
If you are a beginner, there are some tips for you so you could stop feeling out of place. To sum up, the app is perfect for those who want to pay tribute to the authentic Blackjack.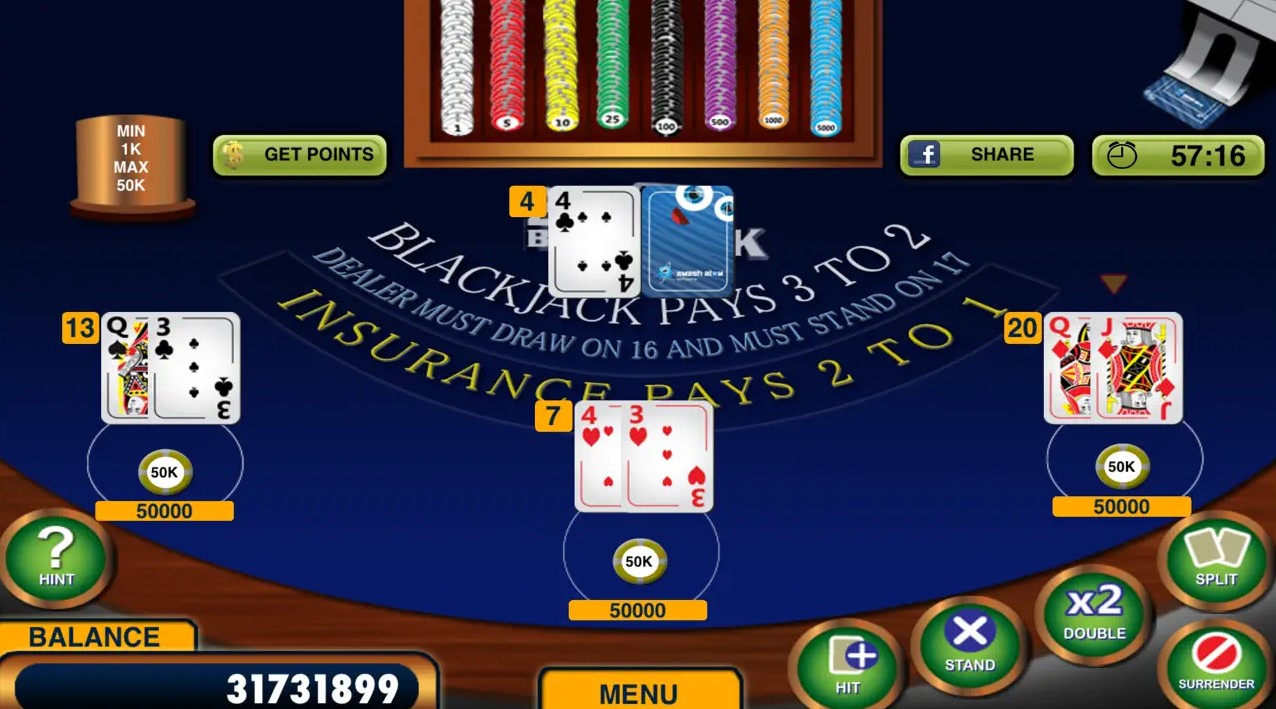 You may also like: 11 Best card game apps for magic tricks (Android & iOS)
Blackjack (Brainium Studios)
Blackjack by Brainium Studios is one more beautifully designed app, which will help you to both master your playing skills and have fun. The advantage of this app is that there are no in-app purchases, so no matter how avid you are, you can be sure that your money is safe.
Brainium Studios didn't add any alternative versions of Blackjack to the app, so there is just the traditional ones, but with all the tricks and strategies that are normally available – so you can double down or split hands if you want to.
If you are a beginner, there are special hints for you to follow and also a training game which can help to improve counting skills. Feel like you wouldn't resist a temptation to buy chips with your real money? Then this one is for you!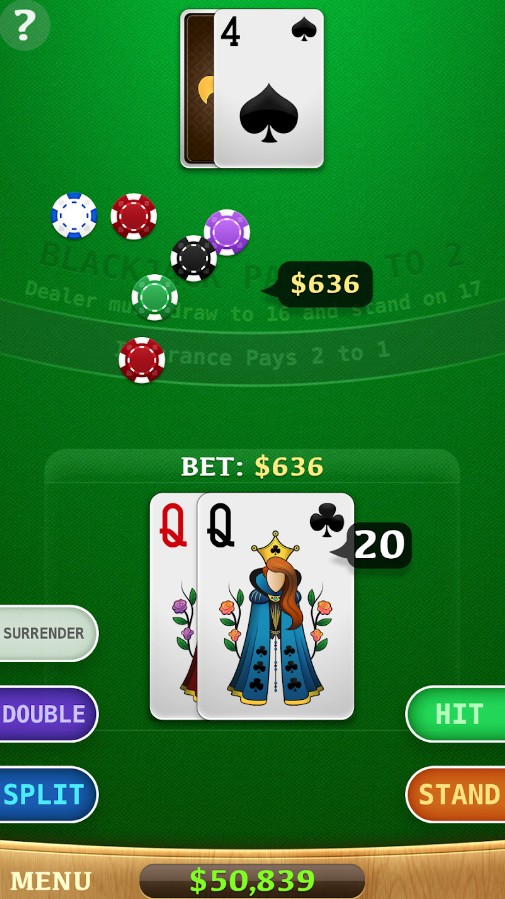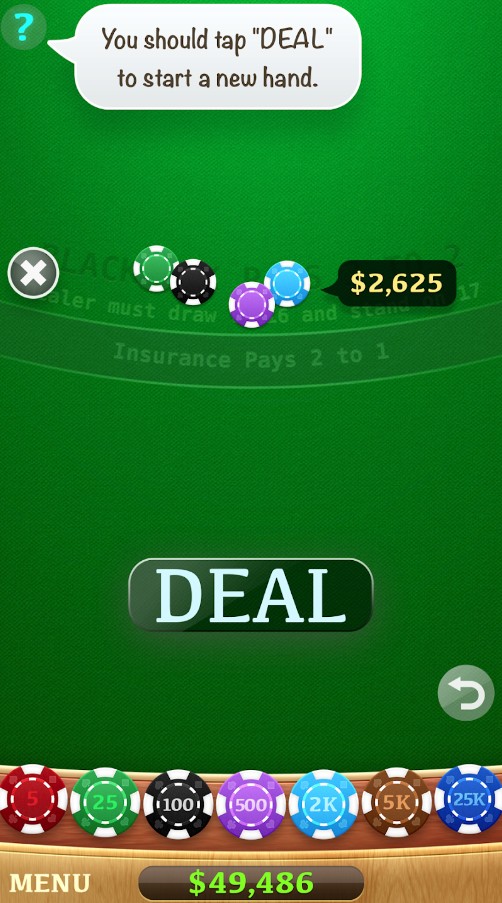 Blackjack – Basic Strategy
Blackjack strategy is a decent card game.
When you get on the game there are two options: "Enter Game" and "Basic Strategy Training". The first one is just a game of Blackjack, but the second one will give you hints throughout the game so you can learn if it's your first time playing.
The annoying part of the app is the ads. Every time you enter the game you'll have to watch a short video and while you're playing there's usually an ad widget on the bottom of the screen.
Overall it's a decent app that will let you play or learn Blackjack.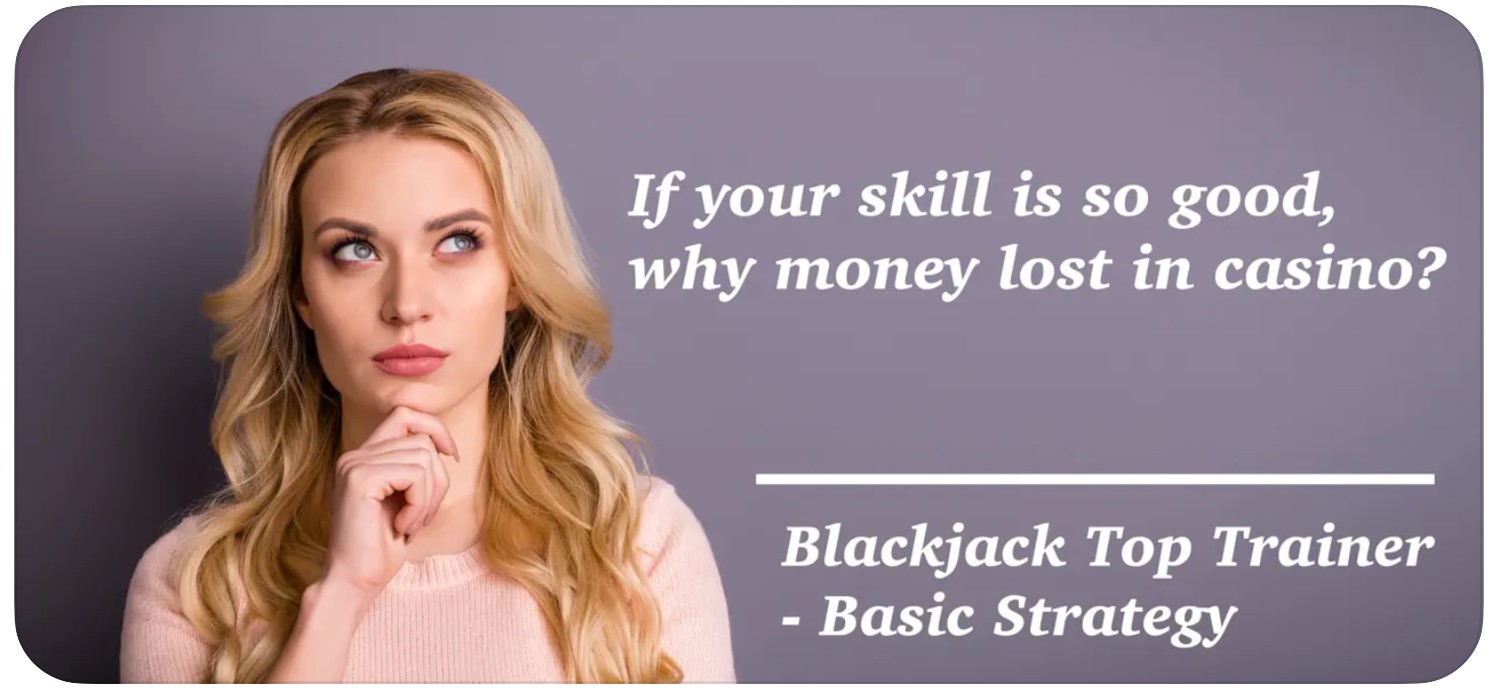 POKER, BLACKJACK, SVARA
Players can enjoy the thrill of this popular card game, testing their skills and luck against the dealer. The app's blackjack tables provide an immersive and engaging environment for players of all levels.
But the excitement doesn't end with blackjack. POKER, BLACKJACK, SVARA also offers a range of other casino games, including poker and svára, providing variety and entertainment for every casino enthusiast.
The user interface is intuitive and user-friendly, ensuring that navigating through the games is a breeze. Visuals and sound effects contribute to the immersive casino atmosphere, enhancing your gaming experience.
Finally, I'd recommend you this app if you a real fan of casino and poker game.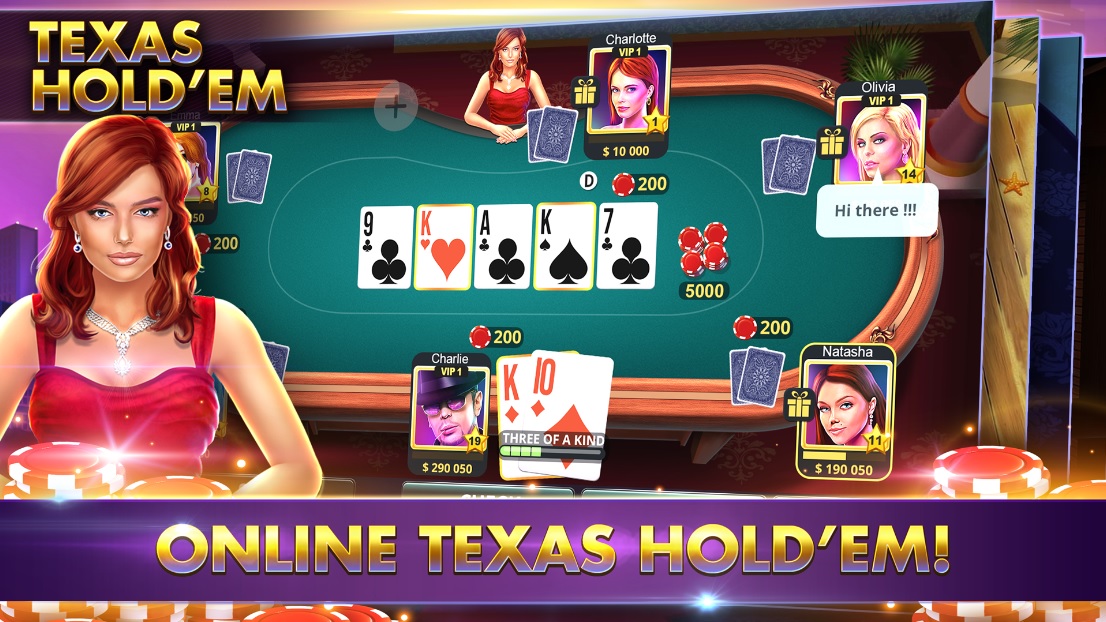 BlackJack Online – Just Like Vegas!
BlackJack Online – Just Like Vegas! is one more app for playing BackJack that is both beautiful and aimed at playing the authentic version of the game.
As we can see, there are lots of apps that are practically the same, so the competition between them for you must be a tough one! Every developer puts an emphasis on something different.
This one 'stands out from the crowd' with its outstanding stimulating rewards system. You get bonuses on a daily basis and, moreover, you get additional ones every weekend! So if different reminders don't bother you, you can choose this one! If they do, you can also choose this one – this is a great app – just remember to turn off the reminders!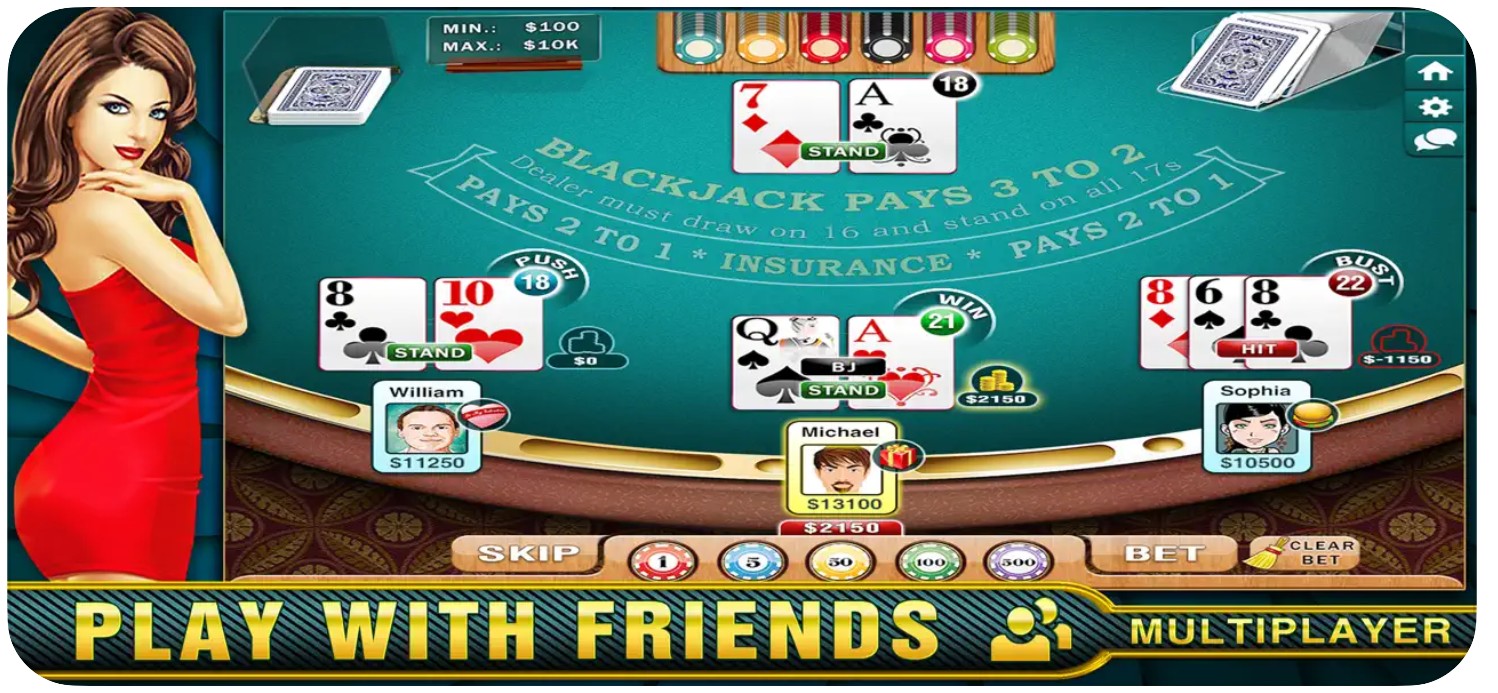 Blackjack 21
One of the best Blavkjack game apps out there that has exciting events literally every day. Place your bet, get more points than the dealer, and win chips.
The app brings the best atmosphere of Las Vegas casino, so up your stakes, risk, and win prizes. You will get your own profile page where you will be monitoring all your progress and rewards. Don't forget to take part in the daily quests.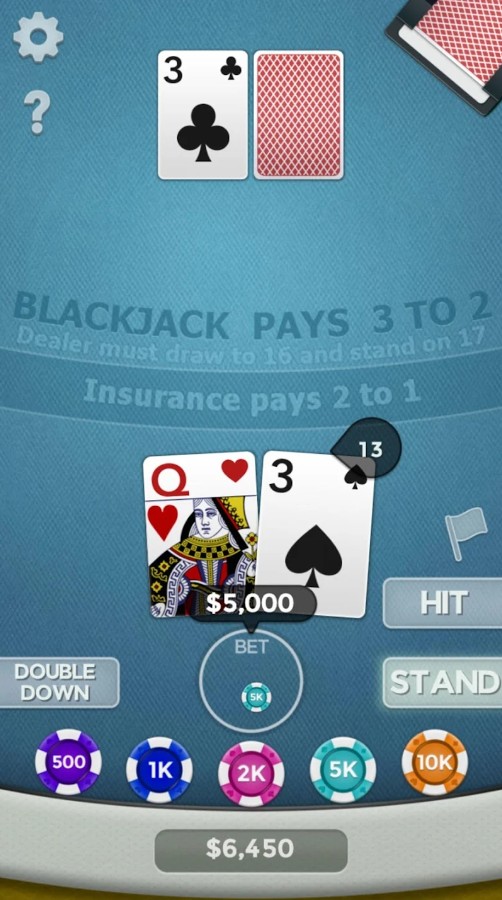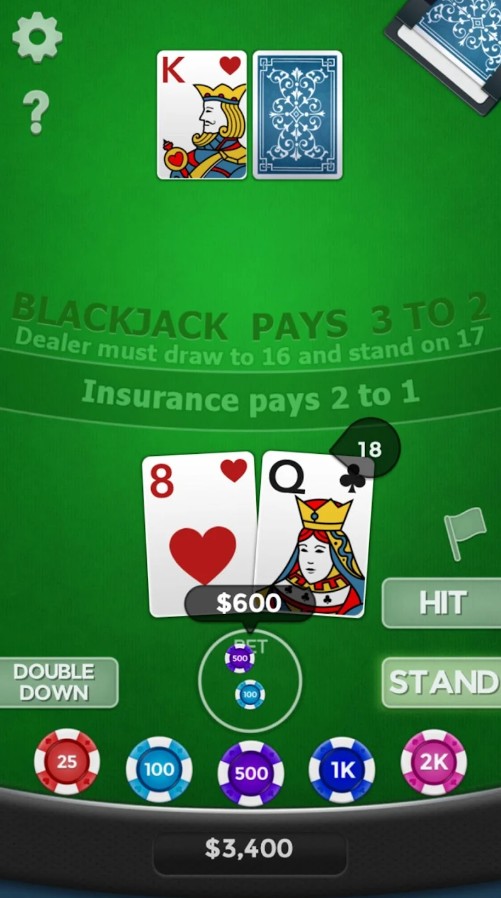 You may also like: 11 Best casino slot apps (Android & iOS)
Blackjack 21: Blackjackist
Blackjack 21 is an exciting game that any player will enjoy. In a more simple way, you will have a virtual casino in your hands.
The system of the game is simple: you are given some cards, then you place a bet, and depending on the dealt cards, you can win or lose it.
In the application, you can gain knowledge, accumulate points, collect chips and try your luck. The first time you enter the game you are asked to turn on notifications, for which you will receive 15, 000 free chips.
The game has the following features: Assignments, Player Profile, Live Chat with other players, and 3D graphics.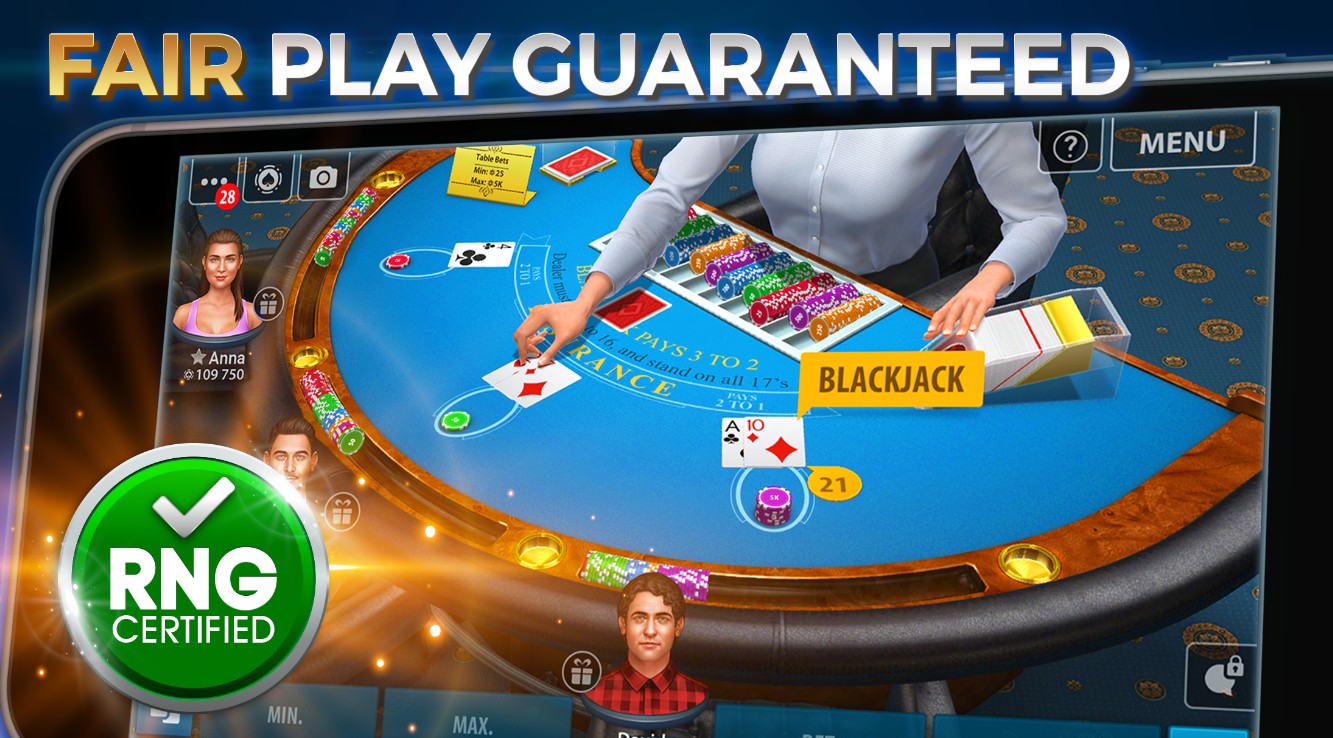 So this article has covered 10 best Blackjack apps for Android and iOS. We wish you good luck and a trip to Vegas! Enjoy the game, be adventurous, and, at the same time, smart enough to learn & use strategies.