Wanna see how you will look many years ahead? Well, you're in for a treat!
We've scouted the web to bring you the best age my face apps for Android & iOS to try. These apps can age your pics in just a few snaps.
All of these are AI-powered, so the results will be as realistic as they can be. Plus, most apps have fun addition tools like gender swap, cartoonizer, and all that. Let's get into it!
AgingBooth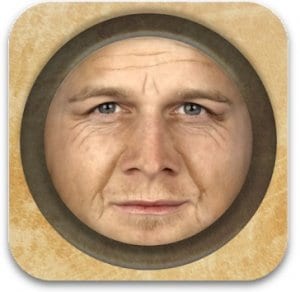 It is an entertaining application that changes photos, showing how one will look old.
The program can age anyone. You just need to download photos from the device's gallery or make some new ones. The changes occur instantly – no additional actions from your side are needed. There's no need for an internet connection either. Thanks to the facial recognition algorithm, AgingBooth is able to crop an original photo so that the face is seen in the best possible way.
After selecting an image, you can manually mark the eyes, mouth, and chin. The application recognizes these parts of the face but you can always adjust the selection so that it is more precise. When everything is ready, you have to wait for a couple of seconds until the application works its magic.
You can look at the original picture and then change it for the aged one by shaking the device. Save the resulting images on your phone or share them on social networks without leaving the app.
Important: AgingBooth is an entertainment application. It doesn't guarantee the similarity with the actual aging process. For a visible result, people in original photos should be from 15 to 60 years old.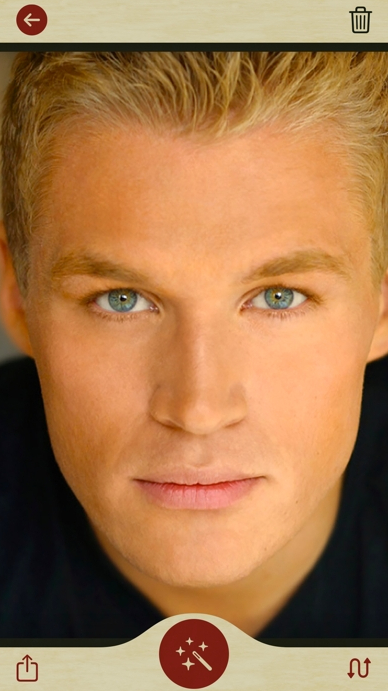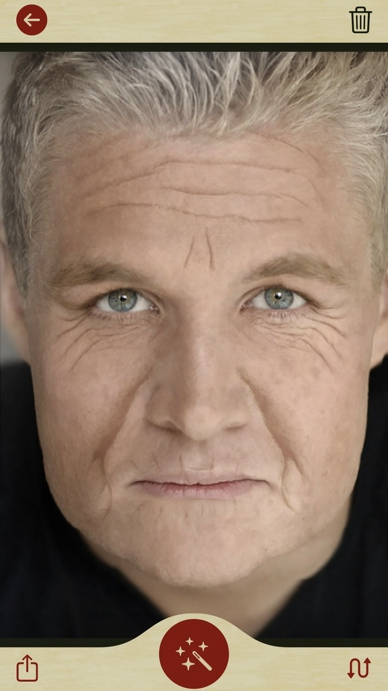 You may also like: 11 Best Scary Face Changing Apps
FaceApp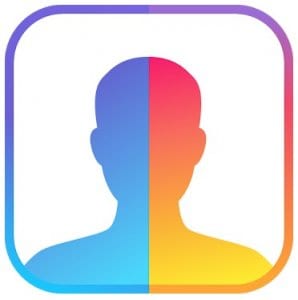 With an intelligent application FaceApp, you can change your face beyond recognition with just one tap and get an amazing result.
You can add a charming smile to your face, and make yourself look older or younger. It is possible to transition and embrace a different gender identity. There are tons of FX for snaps that you can use to make the result look even more interesting.
Did you have a bad mood while shooting? The program can change your facial expression in the most realistic way.
The number and quality of effects are constantly updated. The application is very easy to use. Just like any other app, it allows you to both use images from the gallery and make new shots using the camera.
FaceApp enables you to publish portraits and collages on Facebook and Instagram. You can also save the files in your phone's memory.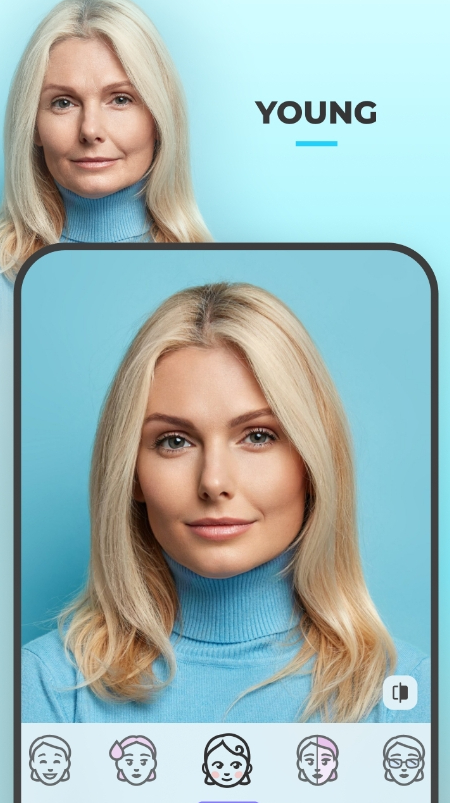 Old Face App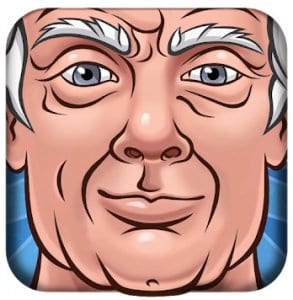 It is a photo editing application that can age anyone in a moment. All you have to do is take an image, process it (it takes only a couple of seconds), and then see the stunning result. Select your age and see yourself in up to 100 years.
Having received your photo 'in old age', you can save it in the memory of your device or share it on any social media website.
The application offers hilarious animations: a hoarse senile cough, a deep sad sigh, and even a burp. It lets you make funny faces and use body gestures characteristic of old people.
It is worth noting that not every photo will do. You need a face that directly looks at the camera, not from the side (although head turns are supported). Also, the cough animation will not look very impressive if you have your mouth open or a wide smile on your face.
The free pack contains aging FX< so no worries here. If you want to make it look considerably older, you need to buy the pro one. It is a very fun photo-editing application that allows you to see radical shifts on your face and those of your pals in just a few secs.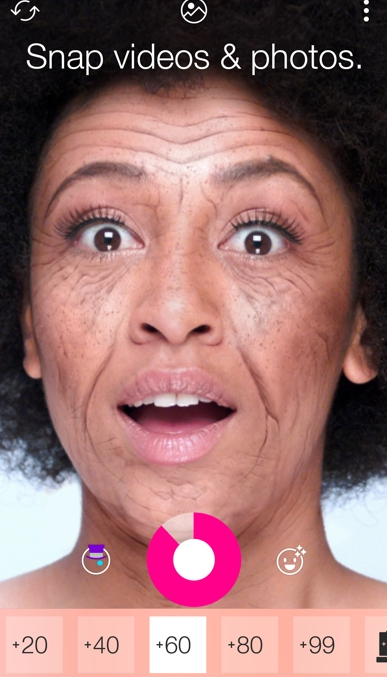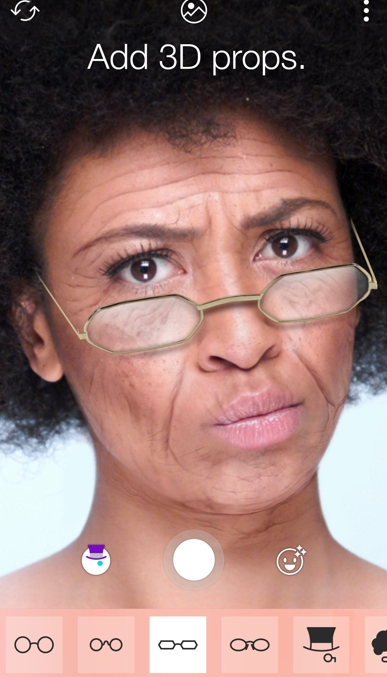 FaceLab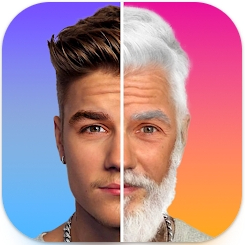 It's a handy app that lets you see how you'll age. The app is AI-based, so you won't have to do many things manually. Just pick a snap, add a filter, and wait for the app to do its magic.
The app automatically detects your face, so the results will look as realistic as possible. You won't get to pick the exact age, though, so keep that in mind. Do you want to go even further? Play with a balding filter or add a grey beard to your pics.
There are some of the filters for you to have fun with here. You can try to make a cartoon version of yourself, for example. This filter makes you look like a 3D toon, straight from a Pixar movie.
Of course, such apps couldn't be completed without a gender swap tool. You can easily see who you would look as a male or female and even combine it with an aging filter. And if you wanna beautify your selfie, you can easily do it, too. The app is free, and the ads are fully bearable.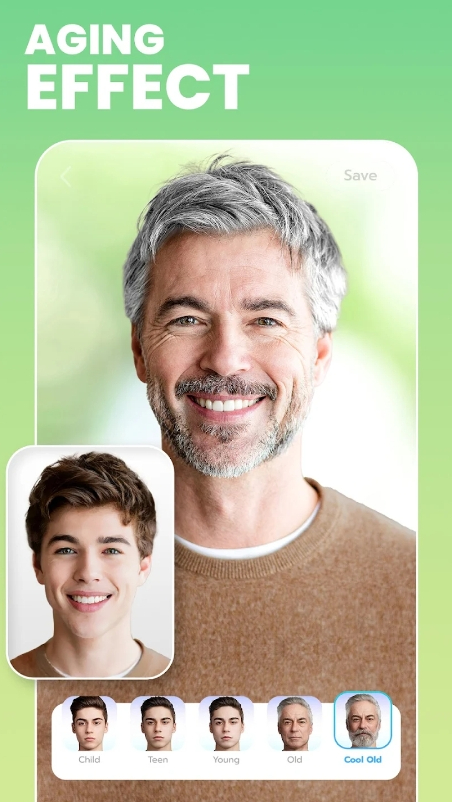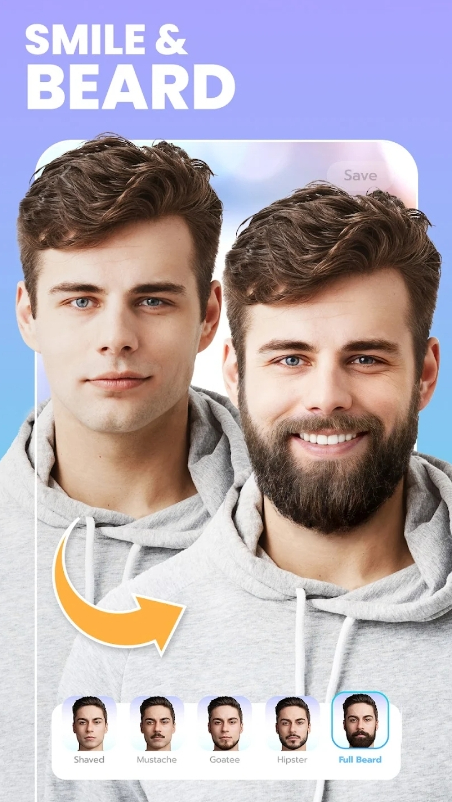 PicMagic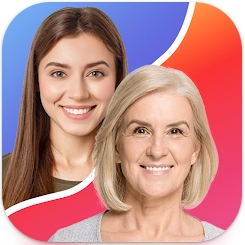 That's another AI app that gives you a glimpse into their future appearance. It's like a portable time machine right in your pocket. The app works quickly, and you'll be pleasantly surprised by the way the results will look.
The app doesn't add any watermarks, and you won't get any creepy distorted images with it. It does a pretty good job identifying your face, so the aging will look semi-natural. The only tip here is to select a snap where you look straight at a cam, otherwise, the results may not turn out right.
Plus, the app lets you age backward and see how your parents or grandparents looked before you were even born. The gender switch is included too, and you can have fun combining all the filters.
Another nice addition is a cartoon filter. What makes it stand out is the fact that the results look anime-like, not Pixar-like. It's a question of taste, of course, but it's always nice to see smth different.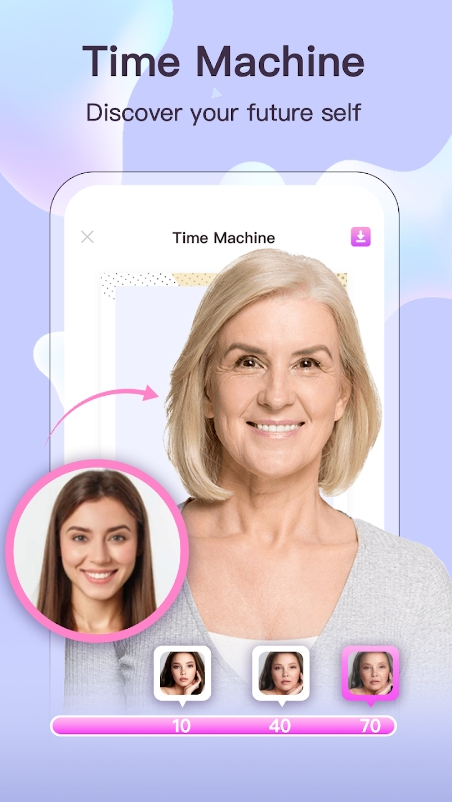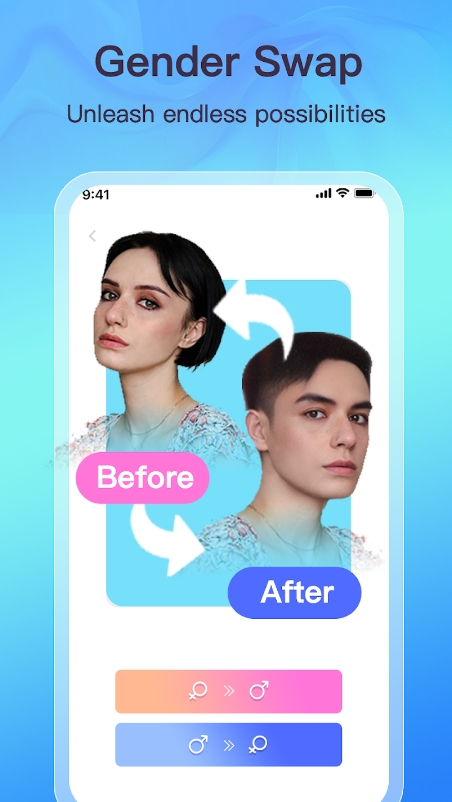 Oldify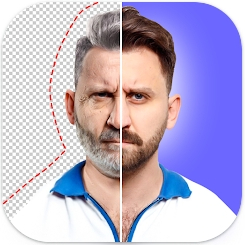 Here's a nifty little app to see if aging will look good on you. With just a few taps, it will transform your snaps into realistic aged versions of yourself.
There are special effects for both men and women, so you can pick the one you like most. In fact, this app lets you go even further. The app covers a ton of stickers of all kinds. You can try diverse hairstyles, add a beard, or even see how you'll look if bald.
There is also an ability to add wrinkles and other stuff to make the results more lifelike. You can adjust the settings to match your needs and easily regulate the intensity of the filter.
Plus, the app lets you do quick collages that let you compare current selfies with your future self ones. All these are easily sharable, and there are no pesky watermarks to ruin the exp. The UI is clean and simple, and even if you're not tech-savvy, you'll quickly figure out how it works.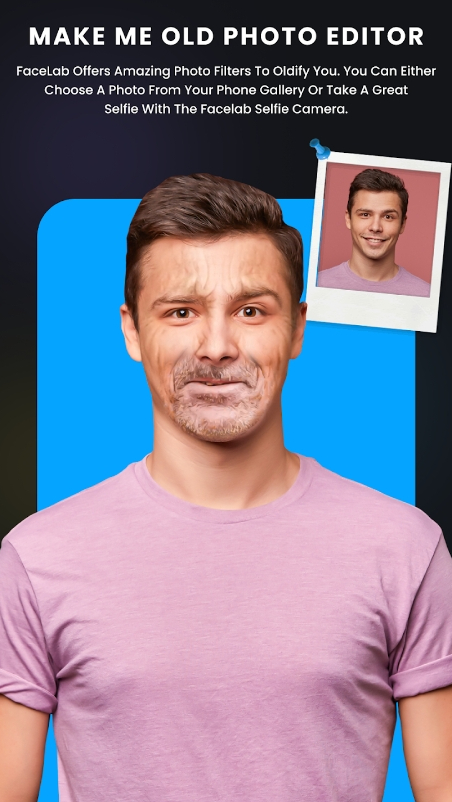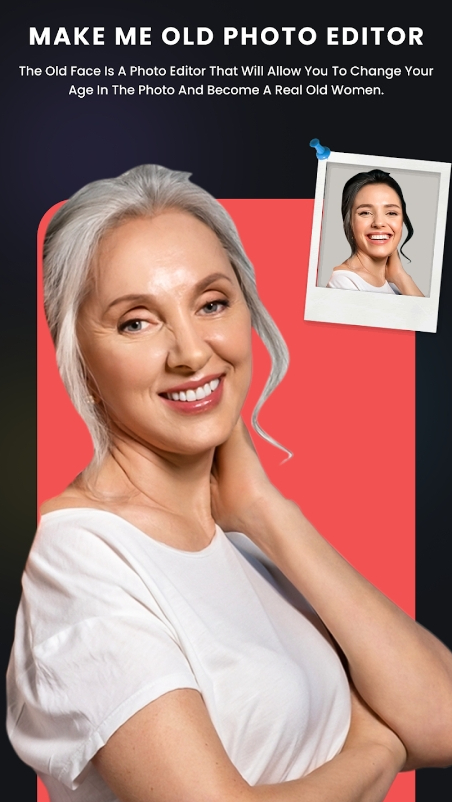 Check also: 13 Best Gender Swap Apps
What Will I Look Like Old Face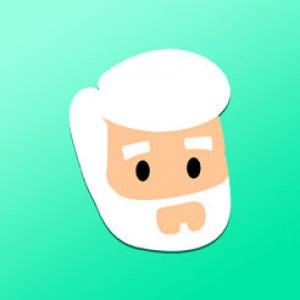 With this simple and funny application, you can age yourself up to 99 years old!
The application analyzes the features of your face and creates an aged photo of you based on the analysis. You can choose the age and apply filters if you want to. You can age yourself, friends, relatives, colleagues – anyone you have a picture of.
This app gives the lifelike and most accurate results when used with a front-facing and well-lit phsnapsto. Face ID makes the app easy to use. It's also free and doesn't have too many ads.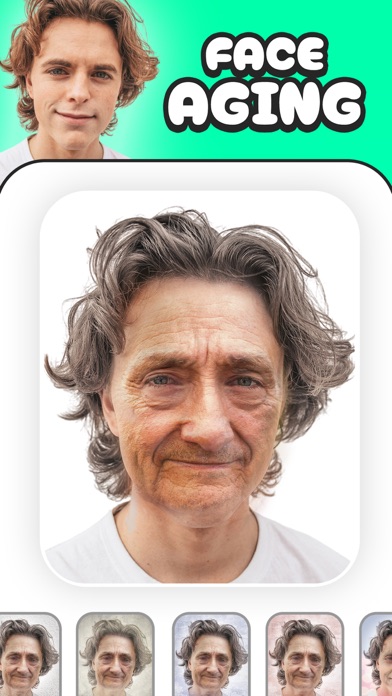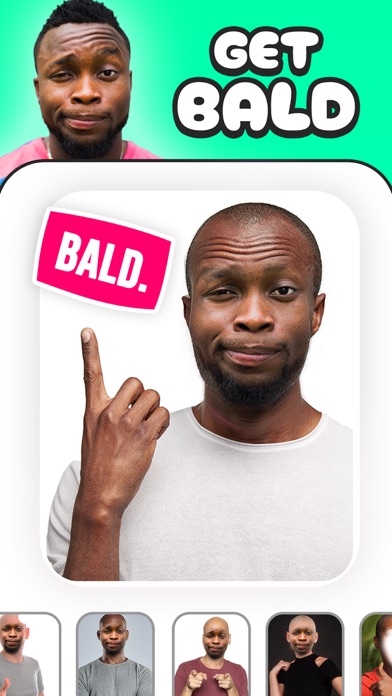 FaceTrix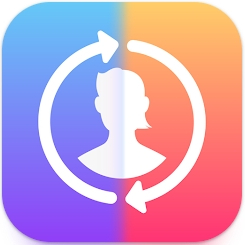 It's a small yet powerful app that lets you turn into an aged version of yourself. Well, it actually lets you do all kinds of transfiguration. You can switch genders, turn it into a 3D cartoon, and even try a virtual time machine. That's right, all those popular filters are combined here, so you can try everything all at once.
The app is powered by an AI, so it detects your face with no manual effort. It literally takes one tap, and you'll see how your face will look in years ahead.
Just make sure to pick selfies with good lighting and those where you look straight to the cam. Otherwise, the results may get a little distorted, and we all know how creepy it may be. And for our male audience, you'll get to switch from a black beard to a white one if needed.
You can even age some all-picks backward. Above that, the app covers a beauty tool to make your snaps stand out. It's here to ensure your face is smooth and clear of all the blemishes. The app is entirely free, and the ads are fully bearable.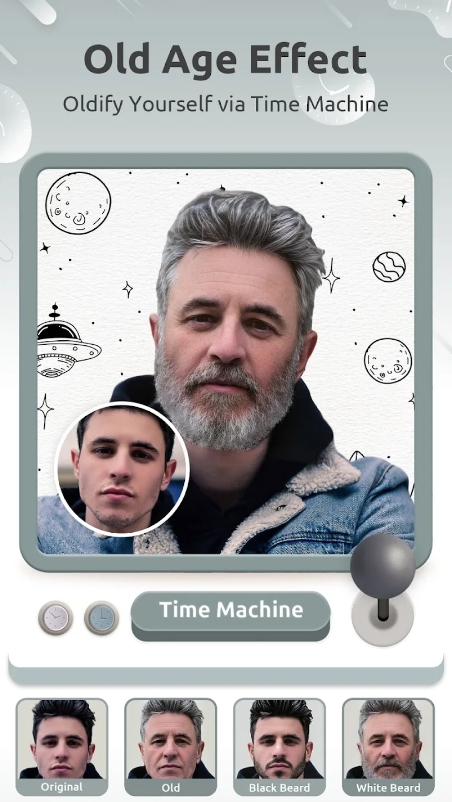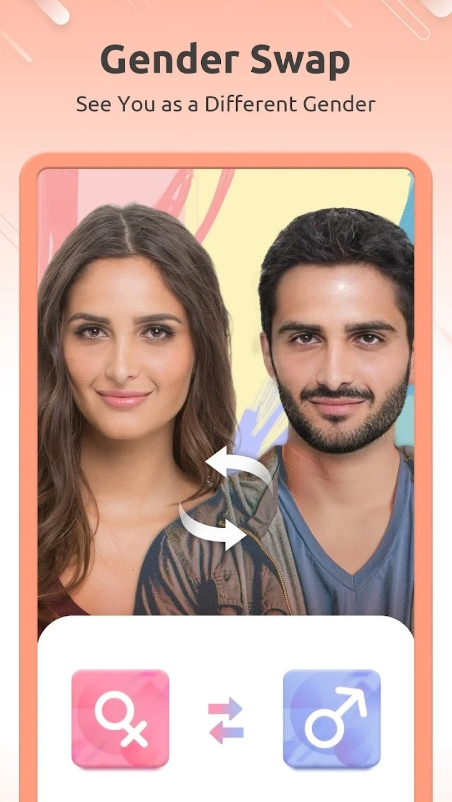 Rehancer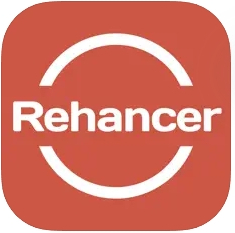 This app is a treasure trove of AI filters for you to try. Those have become pretty popular recently, so if you want to try all of them without downloading a pack full of apps, give this one a try.
As you might expect, this app runs on AI, so you won't have to do things manually. Your only job here is to select the right snap and let the app do its magic. The key to success here is decent lighting, pretty nice quality, and only one person per pic. It would be ideal to pick a snap where you look at the cam as well.
As for the variety, the app lets you turn into a 3D or anime hero, see yourself in a different gender, or many years ahead. All the results look pretty good, the chances for glitches and distortion are minimal.
Plus, there's a built-in enhancer you can use before the fun stuff. It's here to light up your snaps and turn them into HQ-looking ones.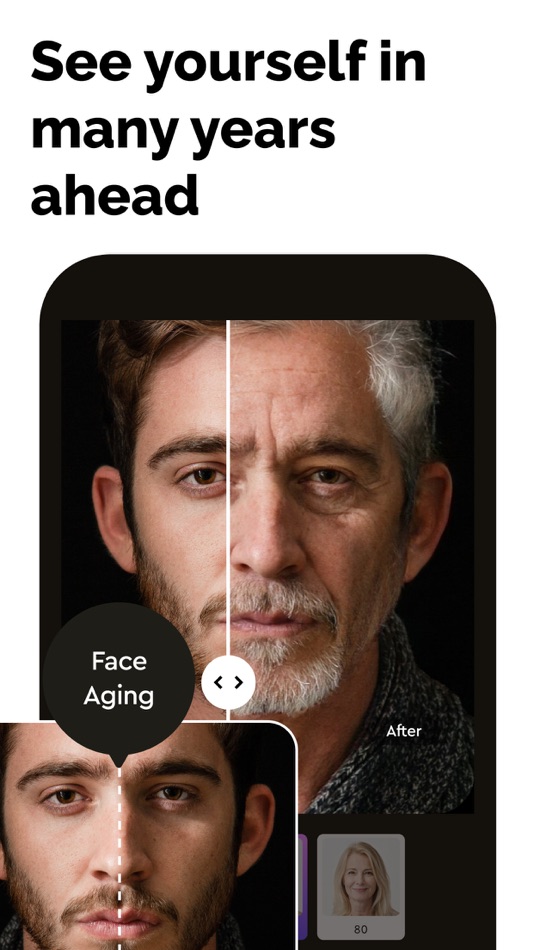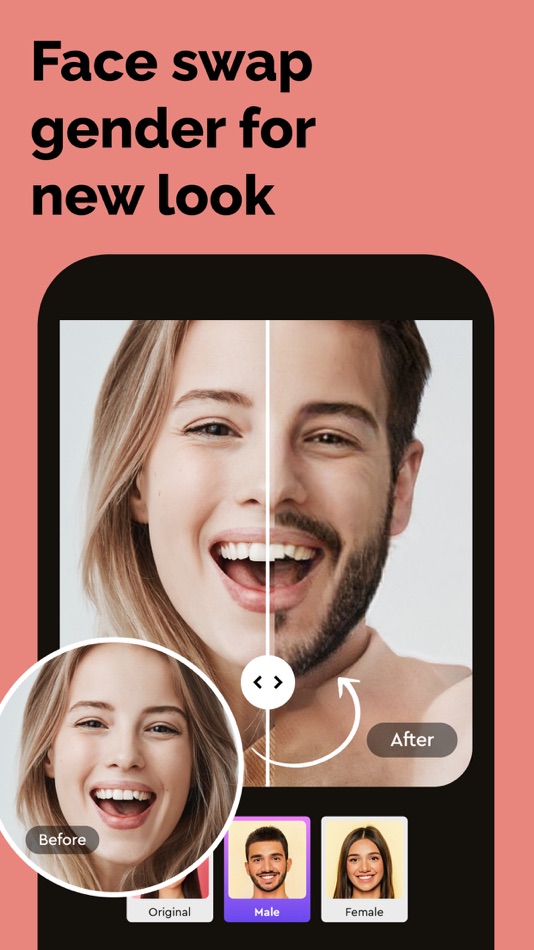 You may also check: 13 Best Baby Face Generator Apps & Websites
Aging Booth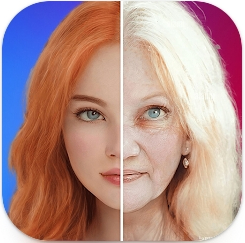 Lastly, we have an app that makes your face look old. It's beyond simple and is fully dedicated to one tool. On one hand, it's narrowly focused and does its job pretty well. And on the other hand, in case you're interested in other AI filters, you won't find those there.
Nevertheless, there are some things that make this app stand out. For instance, its aging tool is detailed and lets you fully cater it to your prefs. Wanna see yourself 20 years later? Done. How about 60? Yep, you can easily do that too.
The app automatically detects your face, so the results will be looking smooth and lifelike. It also lets you do the cute little before and after collages. These are great if you wanna see the immediate difference and share it with folks or fam.
There's also a compilation of stickers (all age-related, of course). You can try on diverse styles of beads, hair, and more. The female pack is not that versatile, though, there are mostly accessories. But it won't cost you a single dime, so why not try it?