Sports matches allow you to earn a lot of money on the outcome of the games. Yet, to increase your chances of profiting, you need to know who will win the upcoming match. Betting is widespread among football fans, but basketball is more convenient in this regard.
By the way, you can bet on different matches using these best sports betting apps.
The outcome of a basketball match is the easiest to analyze, which consequently increases the chances of winning. These free basketball prediction apps for Android & iOS will help you to find out the possible outcome of the future game. Let's take a closer look at their features that will lead you to profitable bets.
Total Tips Bet – Sport Betting
Total Tips Bet is a mobile sports betting app that offers users a wide range of options to increase their chances of winning. It has a simple and easy navigation that allows you to quickly find the information you need and place your bets in a minute.
There are many popular sports to bet on, including basketball, so you can choose your favorite sport and bet only on it. In each category, you can place multiple bets and watch their outcome online.
Thanks to the convenient navigation you can easily move between the sections and follow the results of the bets. The advantage of the app is the availability of detailed statistics and forecasts for each sporting event.
The app collects all relevant information about sporting events in the near future, which will help you maximize your winnings on bets. Choose any type of bet and set your amount.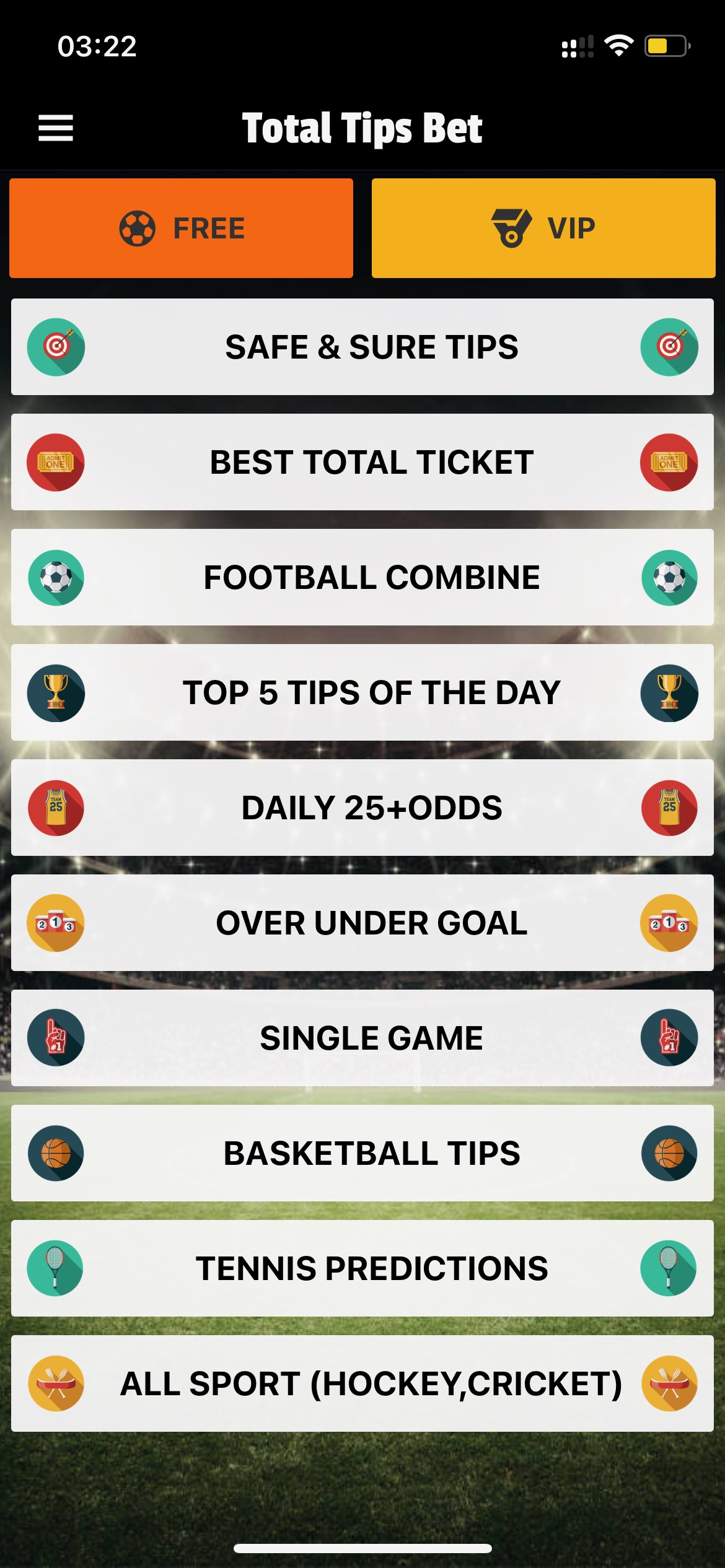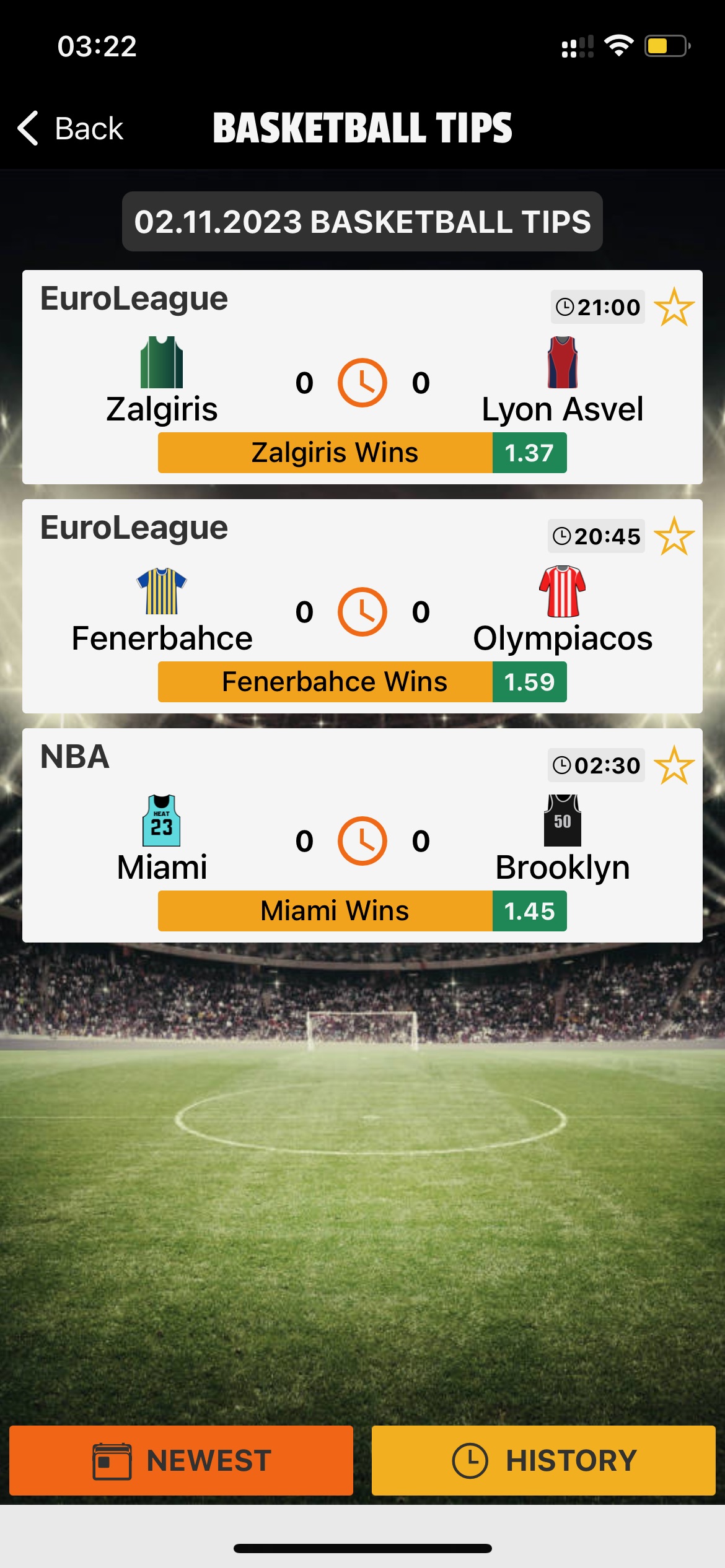 The app has a schedule of accurate predictions and analyses from professionals. Track your betting history to make new bets based on past results.


You may also like: 9 Best Apps to Watch Basketball Online on Android & iOS
Bet On Air – Betting Tips
Bet On Air is a mobile app where you can learn detailed basketball predictions and use them to bet on upcoming events. Here you will have access to exclusive tips and predictions from professional analysts, which will increase your chances of a successful bet.
The app contains a large assortment of sporting events to bet on, so you will be able to choose one or more positions. It offers up-to-date information about all available matches, as well as various statistics that will help you make the safest bet possible.
Create your profile where you will track your bets, analyze trends in sports, and get recommendations. The app provides full betting statistics and match results so you can refer to them at any time to study and use when placing new bets.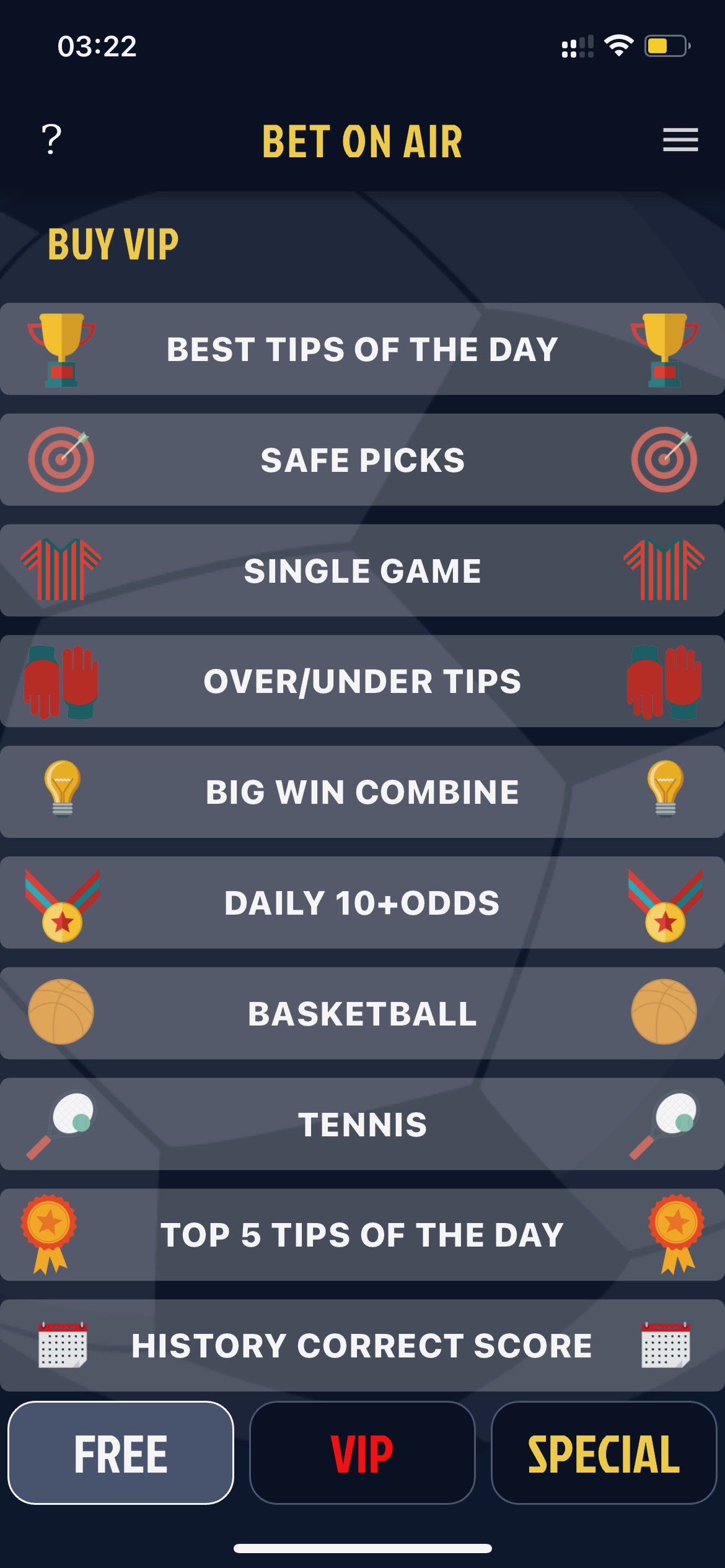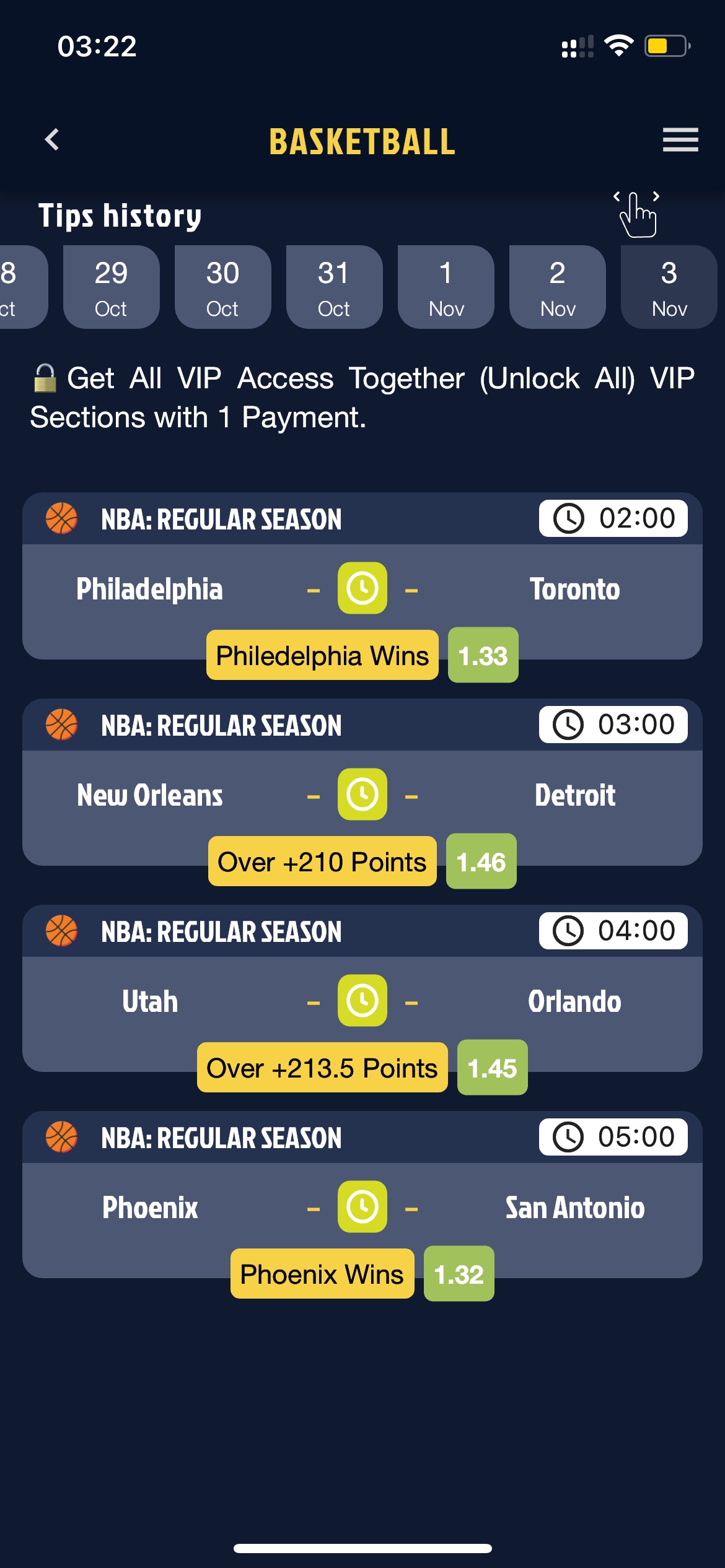 Get free predictions and tips from professional analysts to increase your chances of success. The app has regular updates and news about sporting events so you can always keep up to date with the latest activities.


TIPSWAY BETTING TIPS
TIPSWAY BETTING TIPS is a mobile app that provides the most accurate and professional predictions on basketball matches. With its help, you can get tips and advice from sports betting experts to increase your chances of betting success.
The app offers a wide range of sporting events. Study statistics to minimize the risks of your bets and maximize your profits. Each event includes a detailed analysis and forecast based on past games, current team composition, and other factors.
Customize and receive notifications with predictions and tips before each match. This will keep you up to date with the latest news and changes.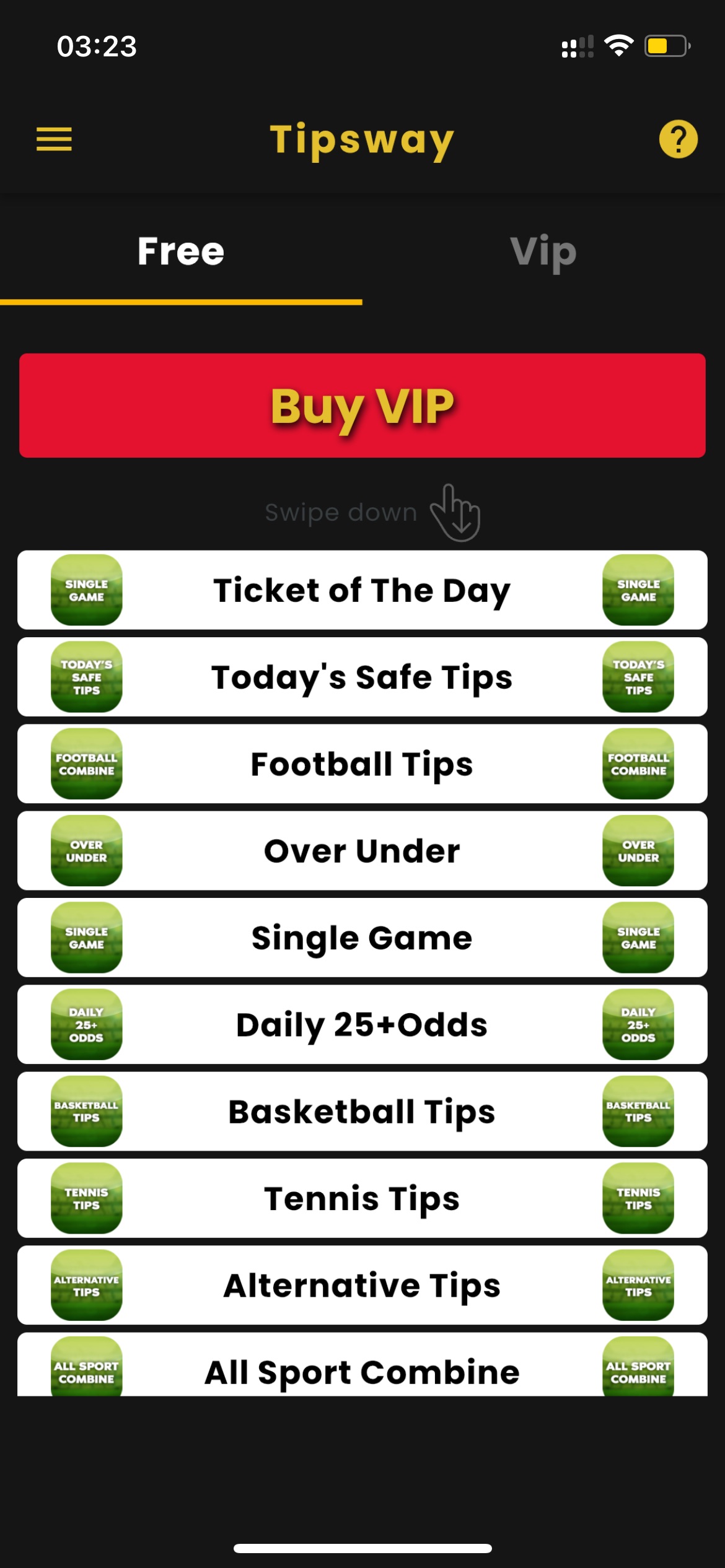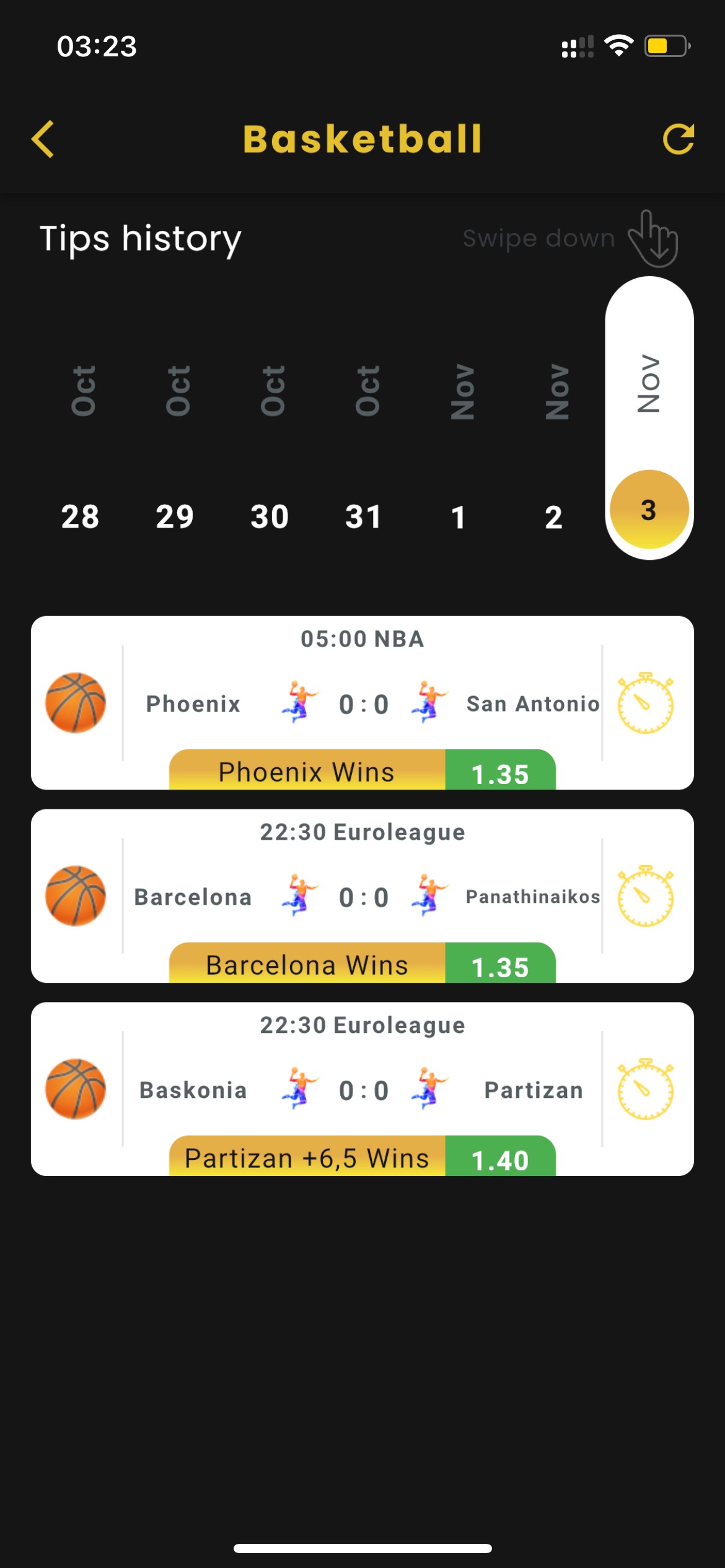 In the app, each match is accompanied by team and player statistics where you can see their previous results and other important stats. Use the bet tracking feature to review your previous bets and place new ones based on this data.


BetsWall Football Betting Tips
BetsWall is a mobile app thanks to which you can make accurate and profitable sports bets. The app has information about all the sporting events you can bet on. It provides match information, analysis, and betting tips.
It has everything: the latest news, statistics, and expert opinions that help you make the most accurate predictions on basketball events. Use the advice from professional analysts to make your bet a winning one and bring as much money as possible.
The app is updated daily so that you can get new information and relevant recommendations before each match. Follow sports news, lineups, injuries, and other factors that can affect the outcome of a match.
Get analysis and predictions from real experts. They scrutinize the results of previous meetings and other data to provide the most accurate and informed betting recommendations.
If you are a beginner, opt for ready-made bets from professional bettors. Over time, you can start betting on matches based on your own opinion and knowledge.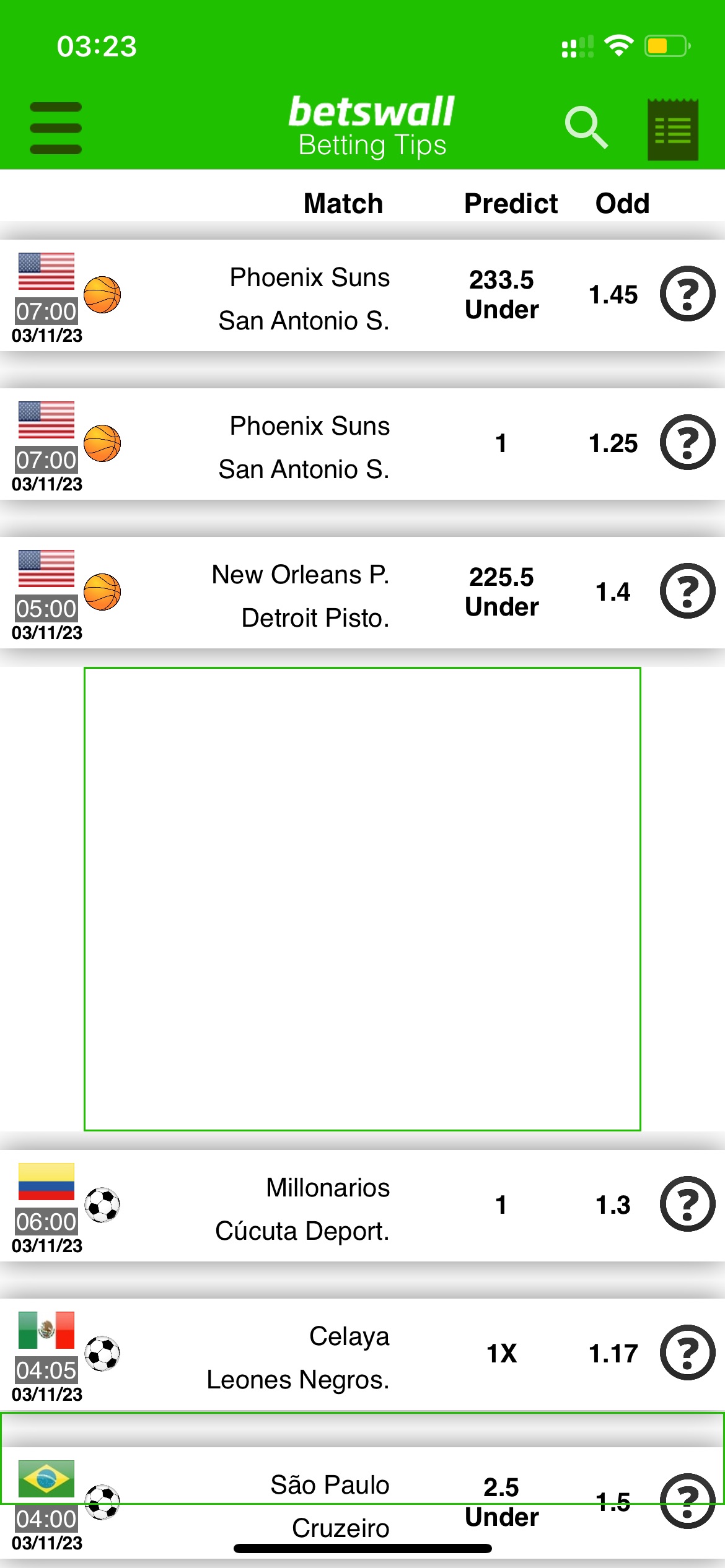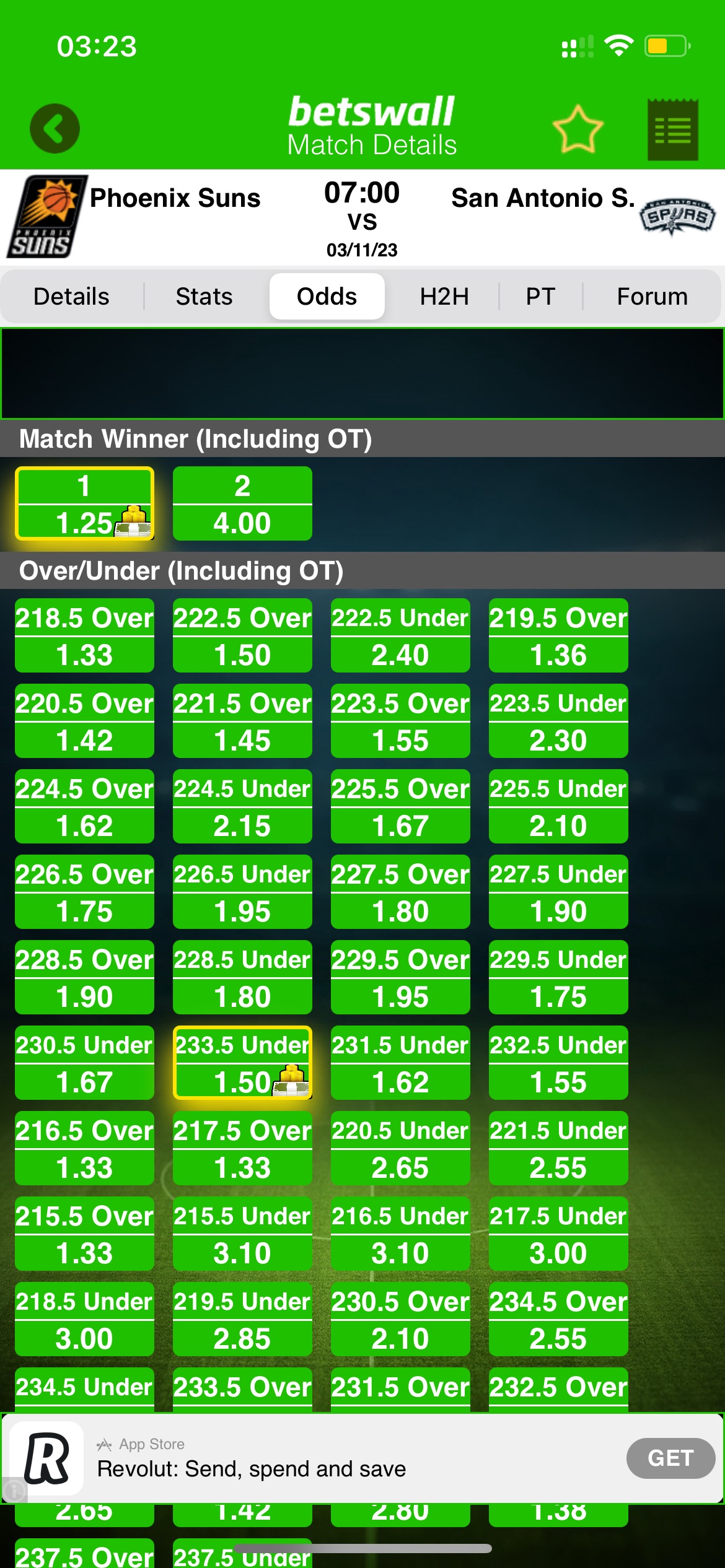 Review the statistics, where you will find all the detailed information about previous matches and other important indicators.


AI Basketball Betting Tipster
AI Basketball Betting Tipster is a mobile app developed for sports enthusiasts. This app uses artificial intelligence and analytical data to provide the most accurate and useful information about upcoming basketball matches and offers the best bets with a high chance of success.
The app processes huge amounts of data to make accurate detailed predictions. Get access to information about upcoming matches, the latest news about teams and players, analytical reports, and statistics to set your bet at favorable odds.
This program offers personalized recommendations for each user based on their preferences and previous betting data. Enter and customize your profile to receive alerts on important events, matches, and bets that may be of interest to you.
AI Basketball Betting Tipster uses machine learning to continuously improve its prediction and betting algorithms. The more users interact with the app and share their feedback and results, the more accurate the predictions and recommendations become.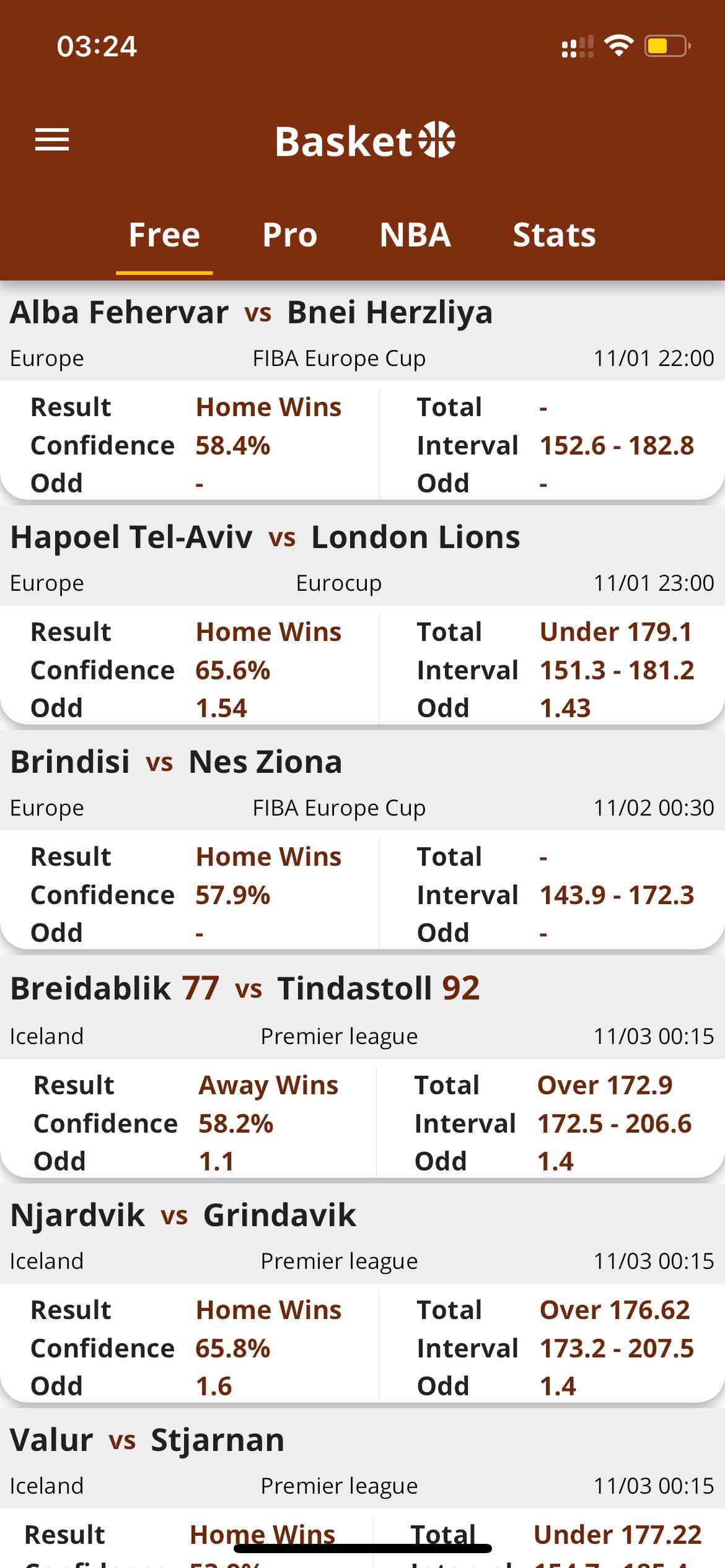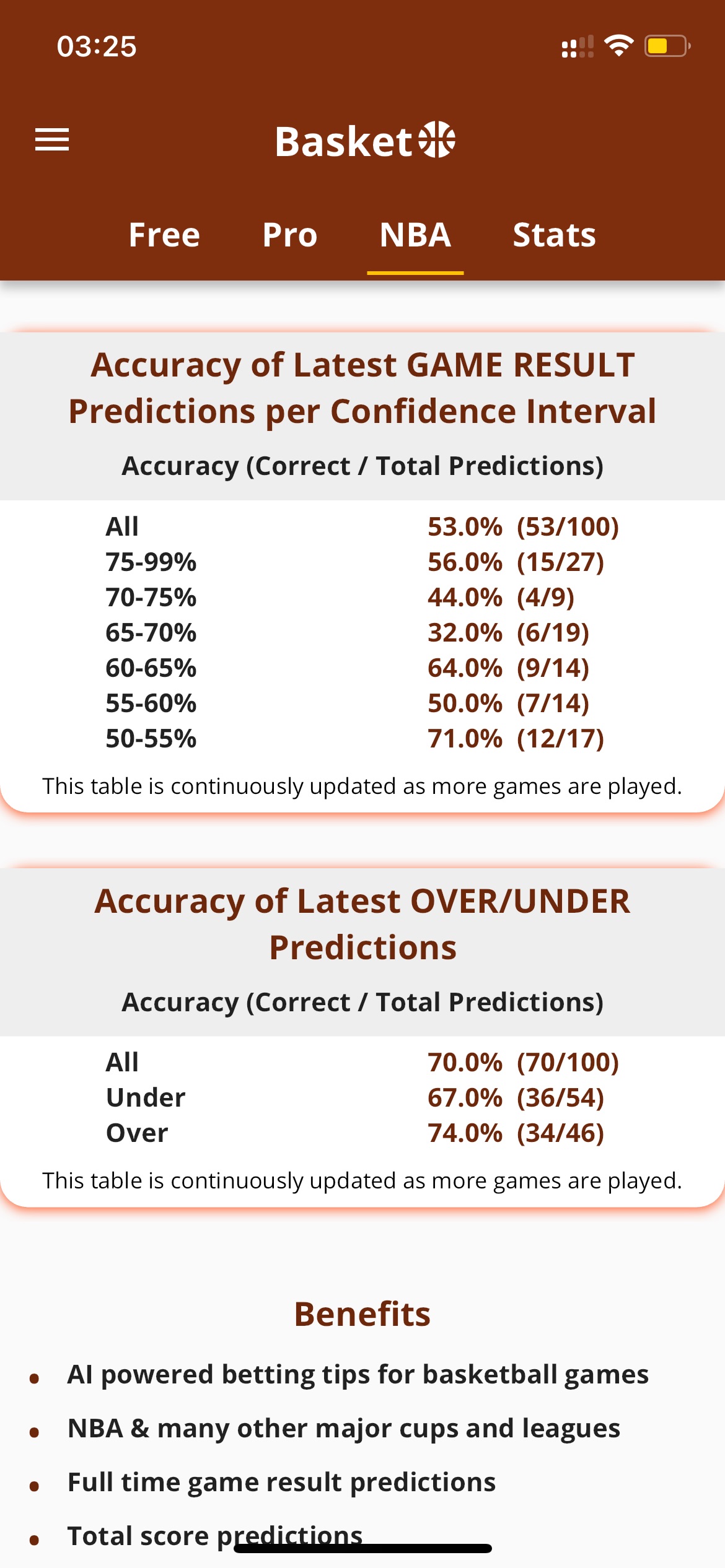 The app offers a wide range of tools to analyze and evaluate matches. View handy charts and detailed reports to get more information about the event and make betting decisions.


TeaserBuster is a mobile app that allows you to bet on basketball matches. With this app, you can make money on betting by applying predictions from professional bettors.
It uses statistical data about previous NBA matches to calculate preliminary predictions of match outcomes and offers users the most truthful data. Choose the matches you are interested in and bet on them.
The app offers information about each match, so you can preview it to make a winning bet and minimize your risks. View player and team statistics, as well as other indicators that can be decisive in the outcome of the match. Choose the type of bet you want to place.
In addition to making predictions on the outcome of the match, you can also get tips on more specific events during the game. This could be the outcome of the first quarter, the number of points scored by a certain player, or even the amount of time the team will spend on offense.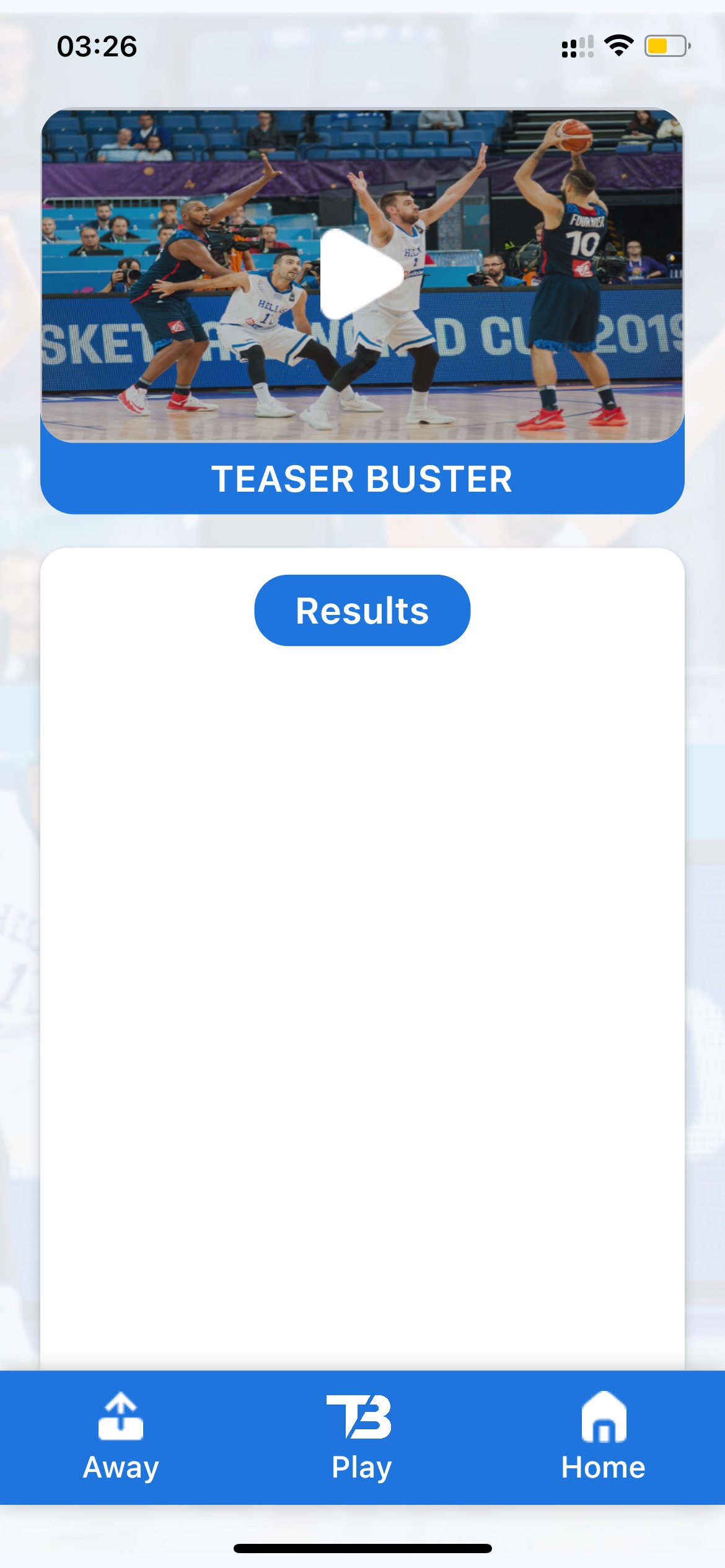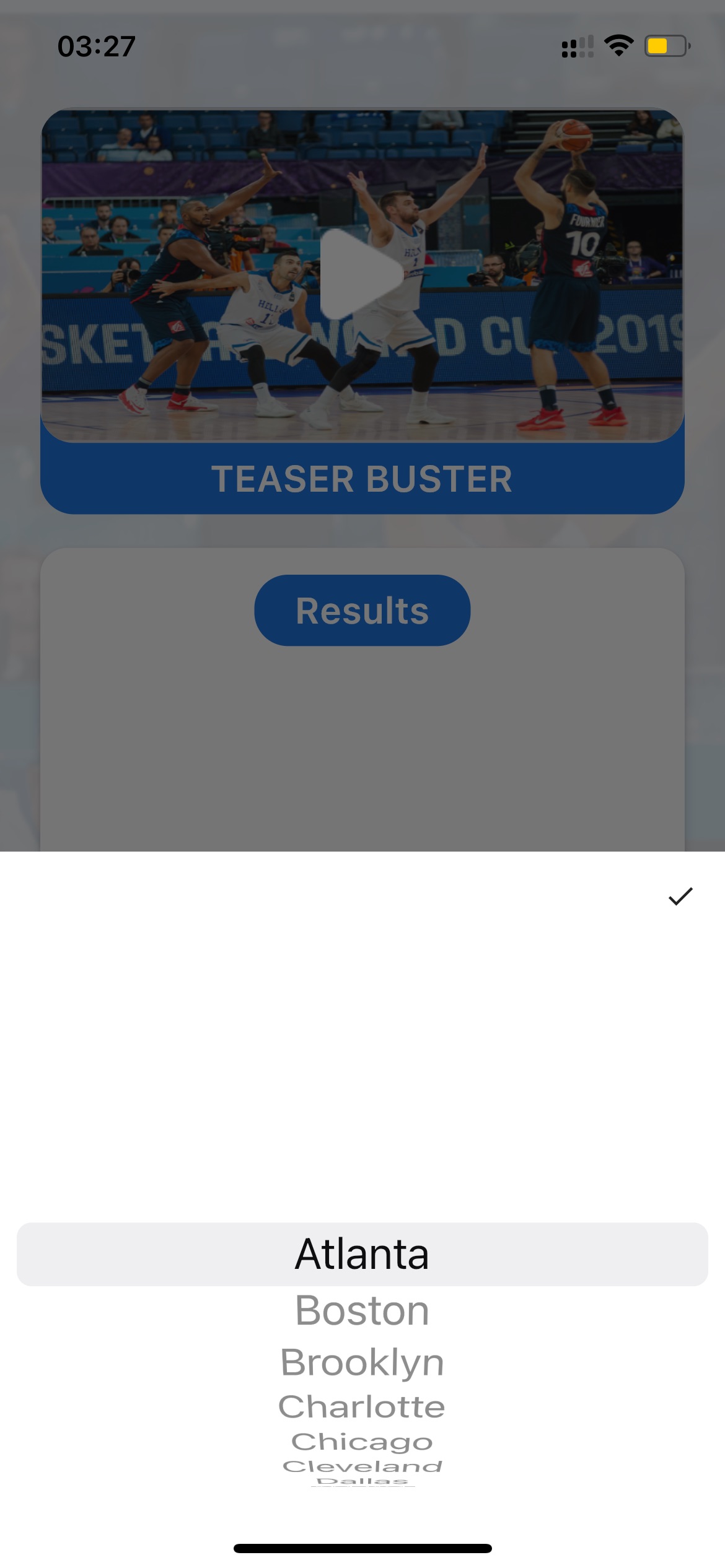 TeaserBuster provides a wide range of options for predictions, which allows you to choose the best one for yourself.


You may also like: 17 Best Sports Streaming Apps for Android & iPhone
Basketball Betting Tips by Aslan Developer
This app offers tips and predictions on basketball games, which helps you make more informed decisions when placing bets on your favorite teams and matches. All predictions are divided by leagues and tournaments, allowing users to quickly navigate through the vast amount of data.
The app has a reliable analytical system. It is based on a comprehensive study of statistics, data about teams and players, as well as other factors affecting the results of matches. Set up notifications to get the latest predictions and tips before every match.
This program provides information on upcoming matches, schedules, and results of previous games to help you make your own betting decisions. It gives you access to the latest news and events in the world of basketball.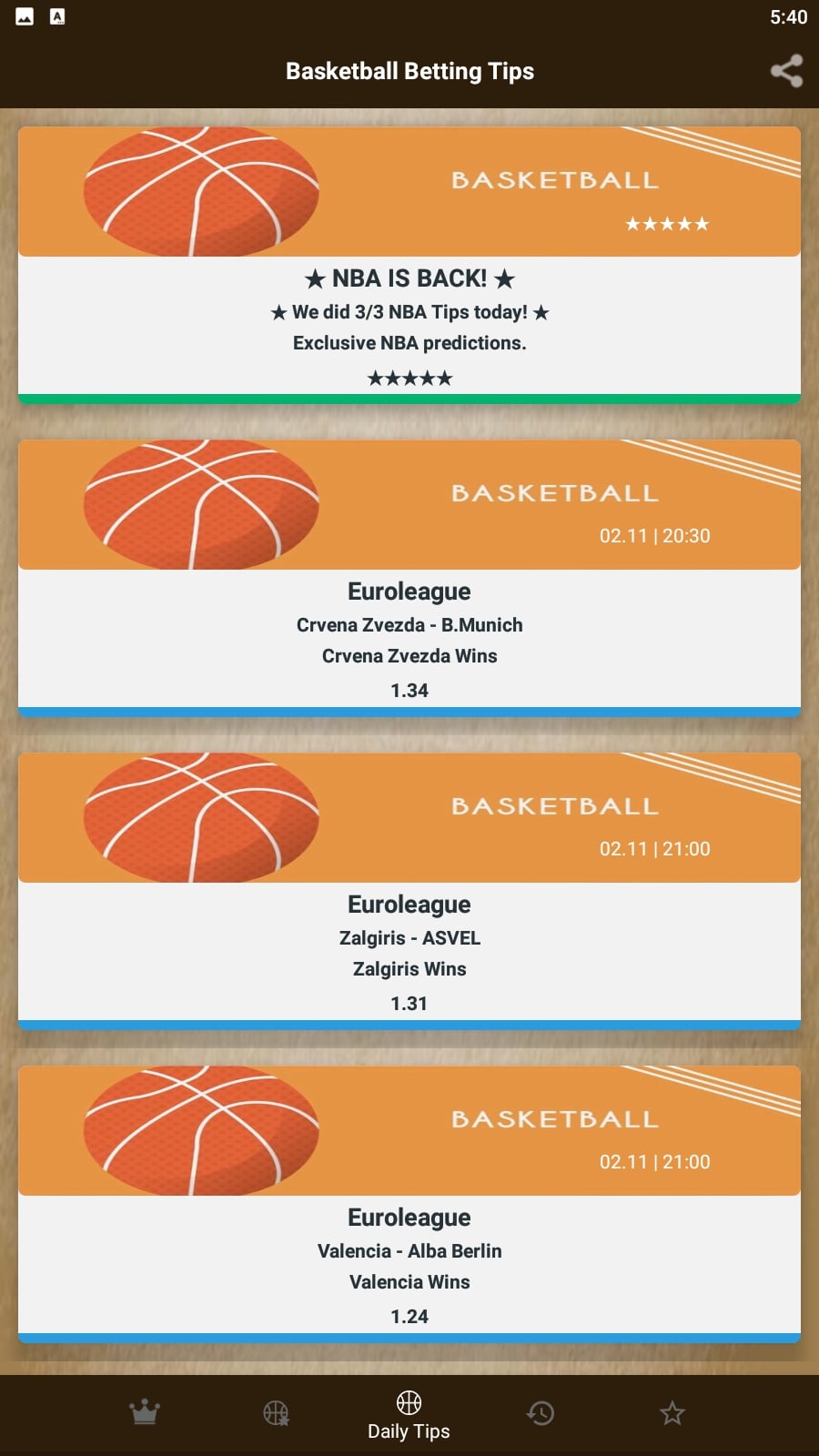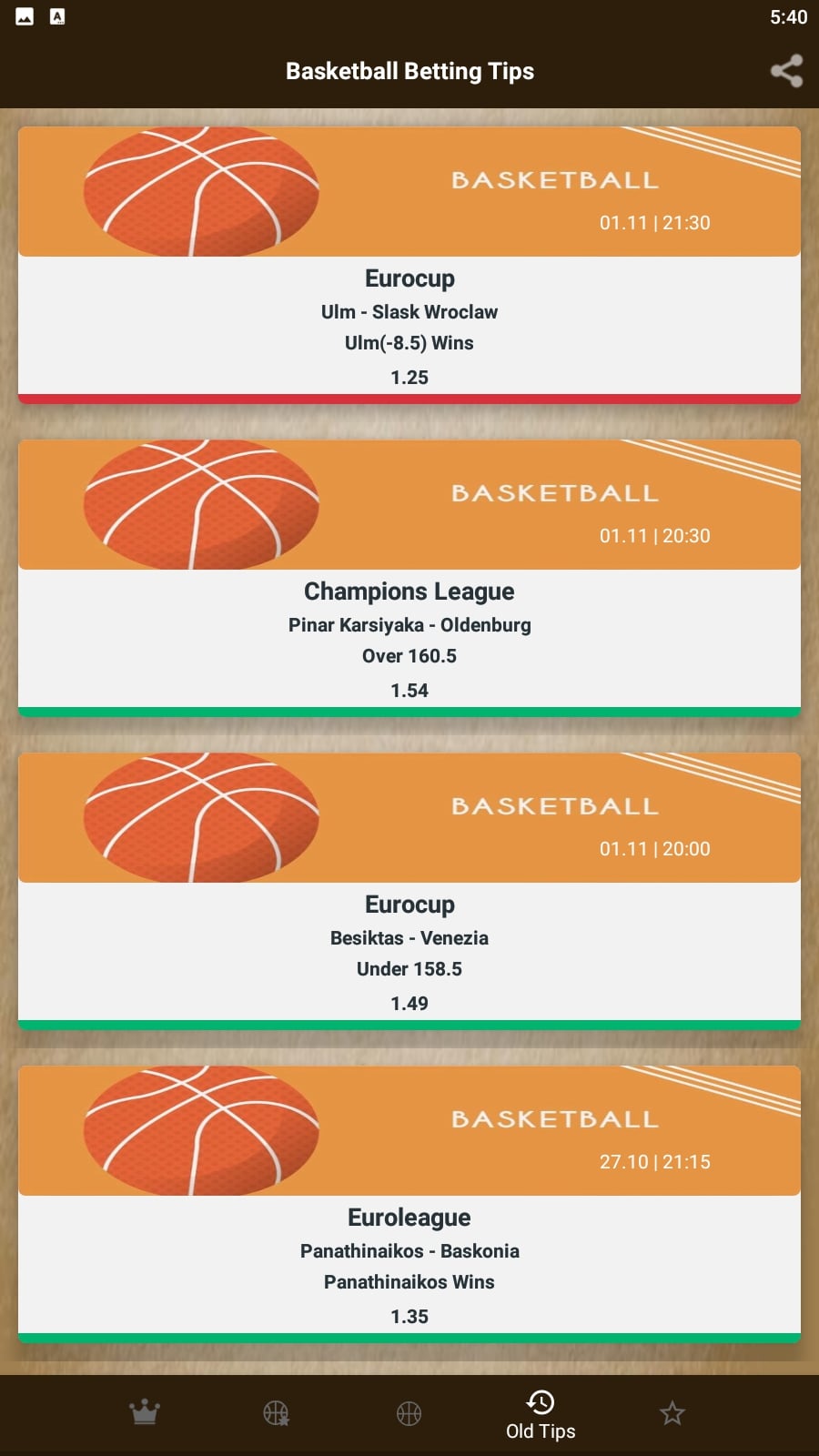 You won't be able to place bets directly in the app, but you can use its recommendations to bet on other online platforms.

Best Basketball Tips by Dimitar Stefanovski
This mobile app offers users expert tips and predictions on basketball games. It is a reliable app that helps in making decisions while betting on sports games.
After installing the app, you will be required to register and create your account, which will allow you to receive personalized recommendations and predictions. The app provides information on current and significant basketball events.
Basketball experts and professionals analyze daily data about upcoming games, previous results, the state of teams, as well as other factors that can affect the outcome of the game. Based on this analysis, the app provides information on which teams are best to bet on and at what odds.
Receive notifications about new predictions and analytics before matches to stay in the loop. The app offers different types of bets, which allows you to choose the most suitable options.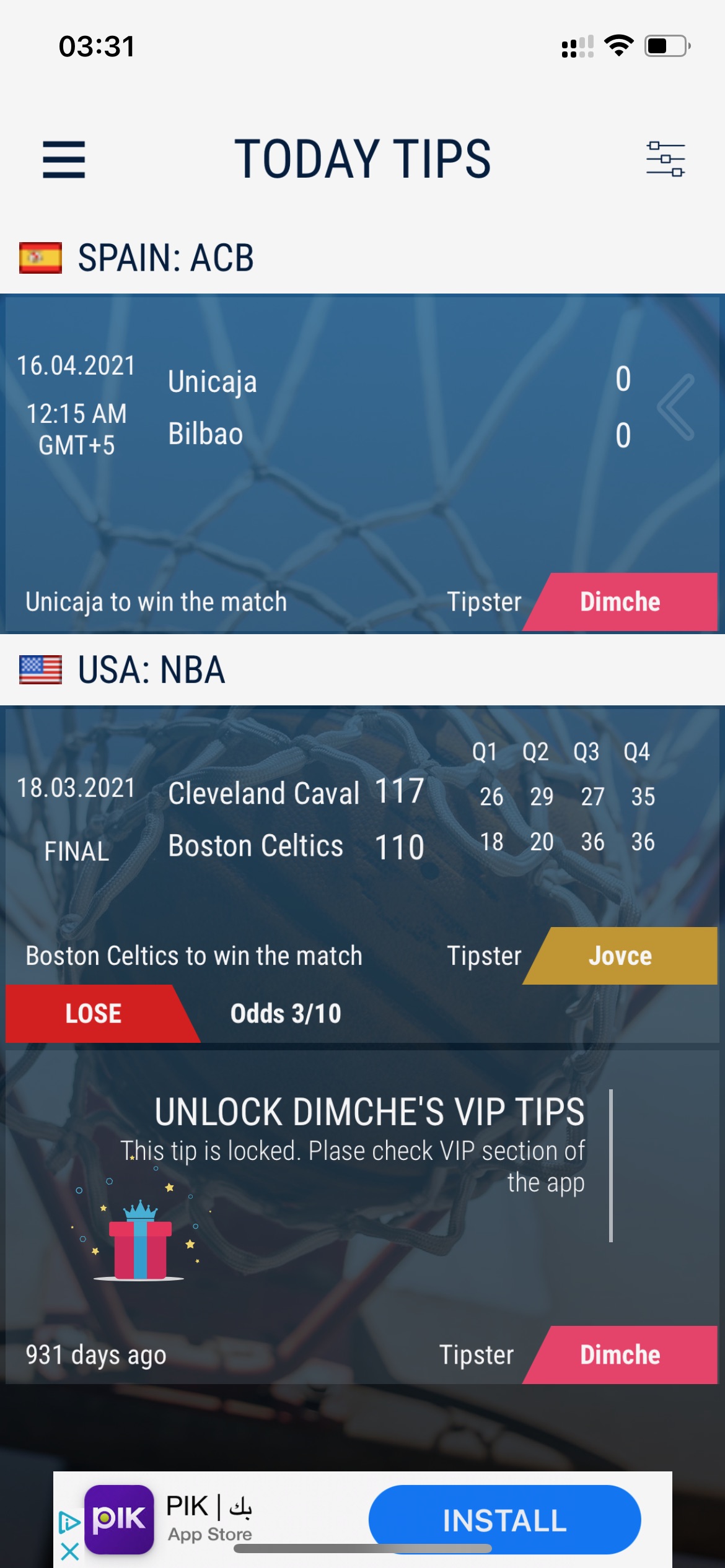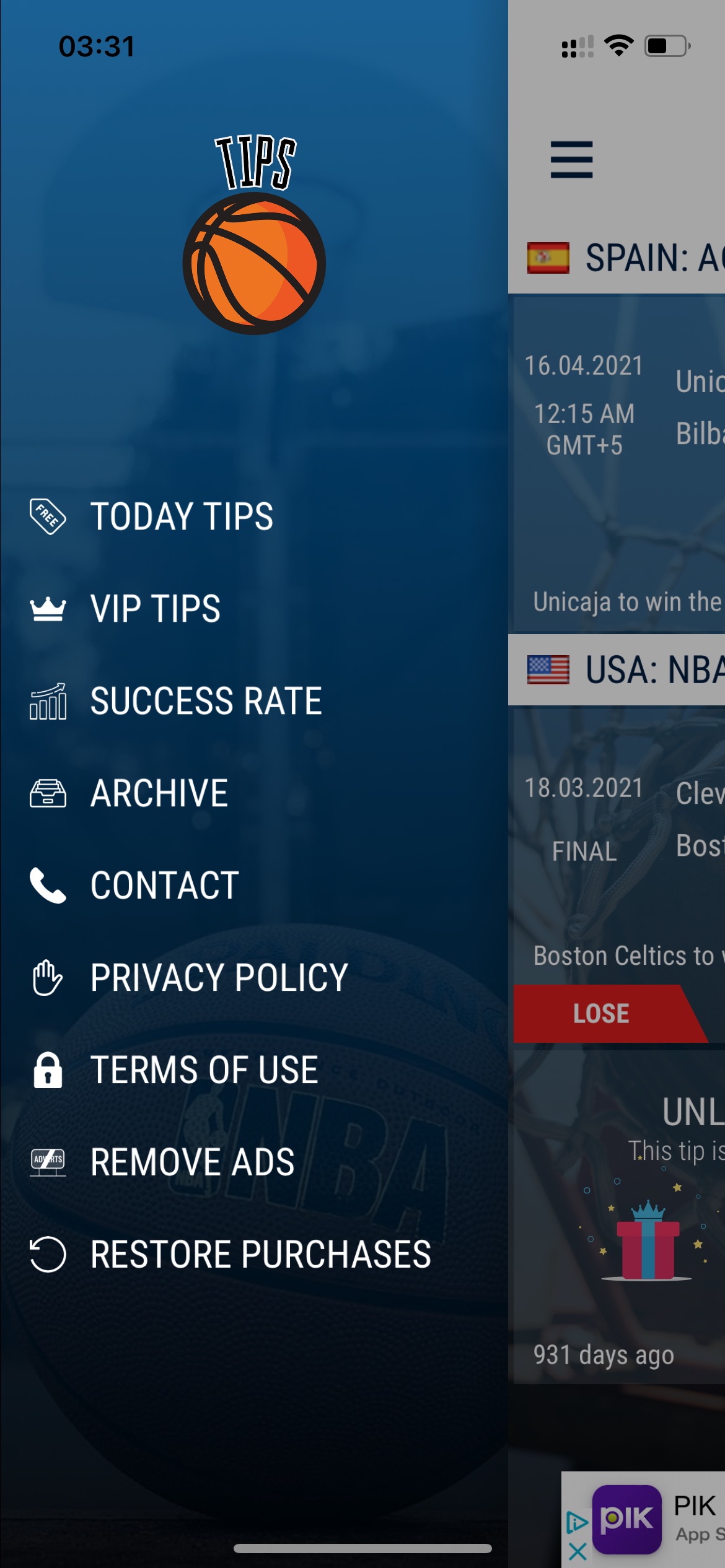 If you have any questions, you can contact the support team via email or chat within the app.

Basketball Prediction Live Tip
This mobile app designed for basketball fans who want to access up-to-date information about predictions and bets on matches in real-time. The specialty of the app is its huge database that contains information on a multitude of basketball games.
You get access to information about all matches and team lineups, which helps you make the right choice when betting on sports. The app is updated regularly, so you can keep up with current match results and other relevant information.
Stay up-to-date with the latest news and changes. Here you can easily find the information you need, view statistics, and analyze data. Find forecasts and ready-made bets from experts on basketball matches.
Each user has free access to match predictions from professional analysts who take into account many factors affecting the outcome of the event. This increases the chances of a successful bet.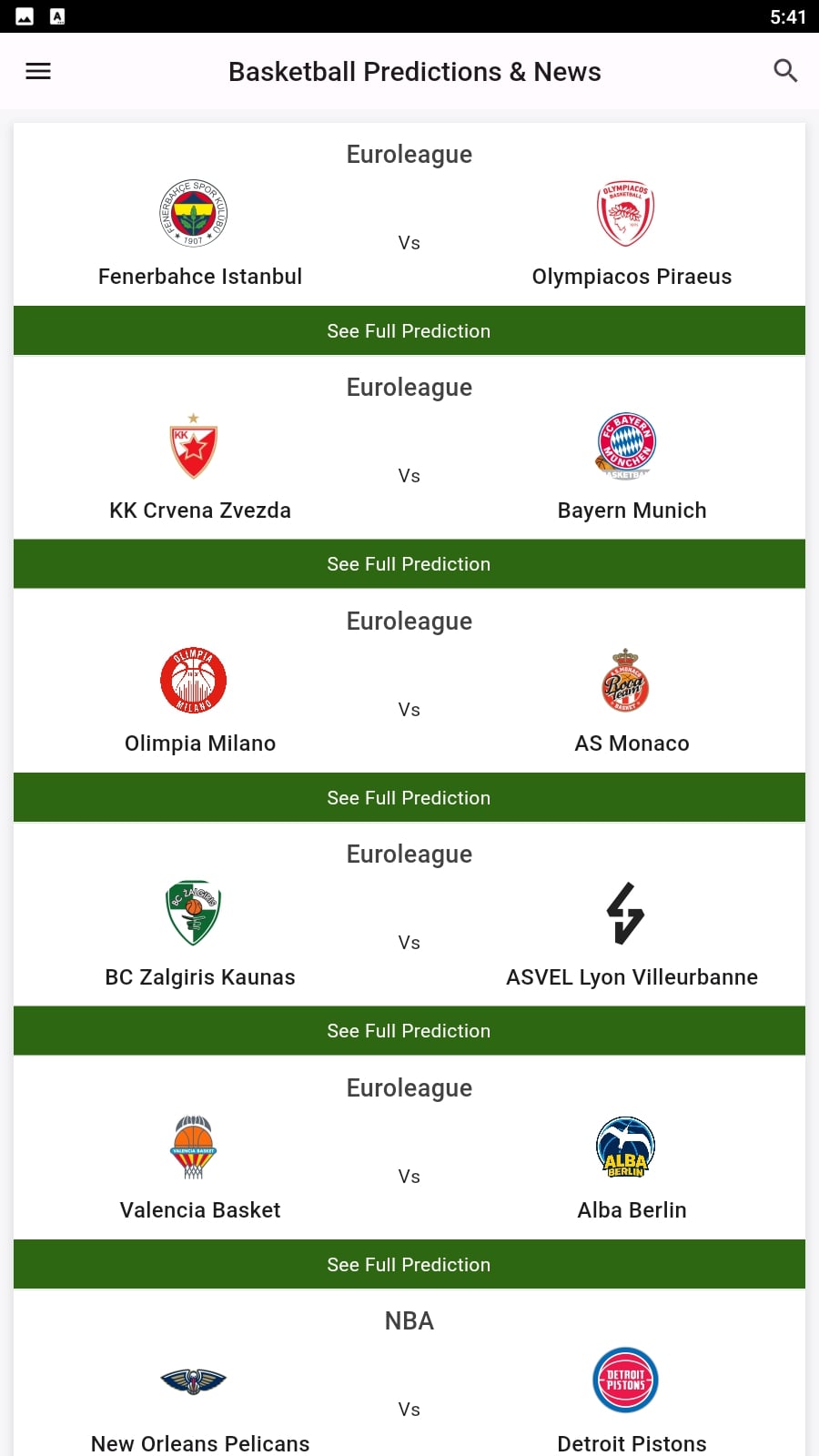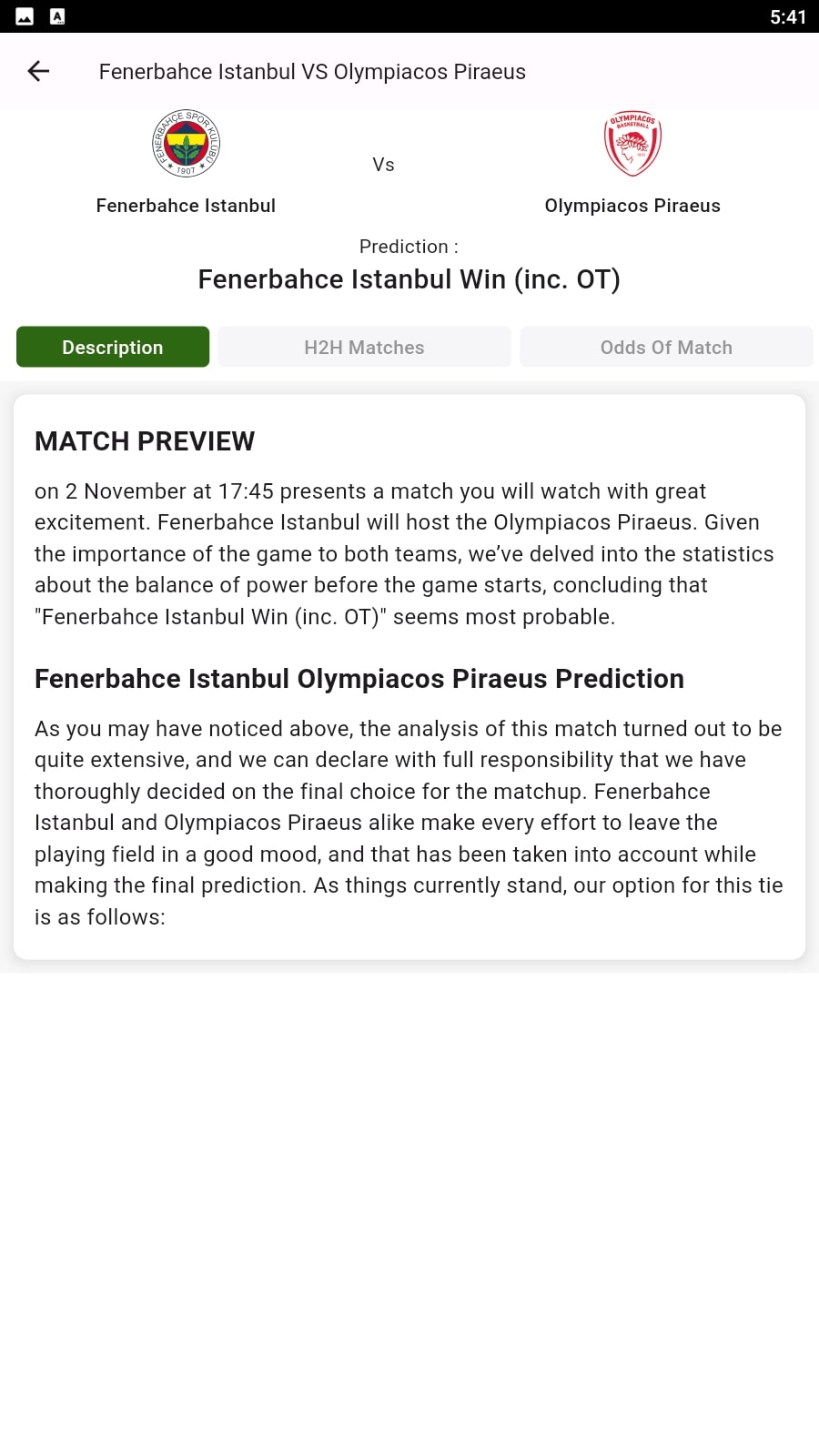 View statistics of the most successful users, analyze their strategies, and use them to place your bets. Install and receive notifications.

Betting Tips Predictor by APEX TEAM
This app is designed for sports betting enthusiasts who want to get quality predictions on the outcomes of upcoming games and matches. It will allow you to make the right decision when placing bets and increase your chances of success.
The app provides high-quality predictions on various sports from professional analysts. They study statistics, the latest news, and trends in sports to ensure the most accurate results.
Browse available matches, analyze predictions, and make betting decisions in real-time. Study detailed statistics about past matches and results of previous bets to analyze information and choose the right parameters for your bets. Customize your odds or choose ready-made options.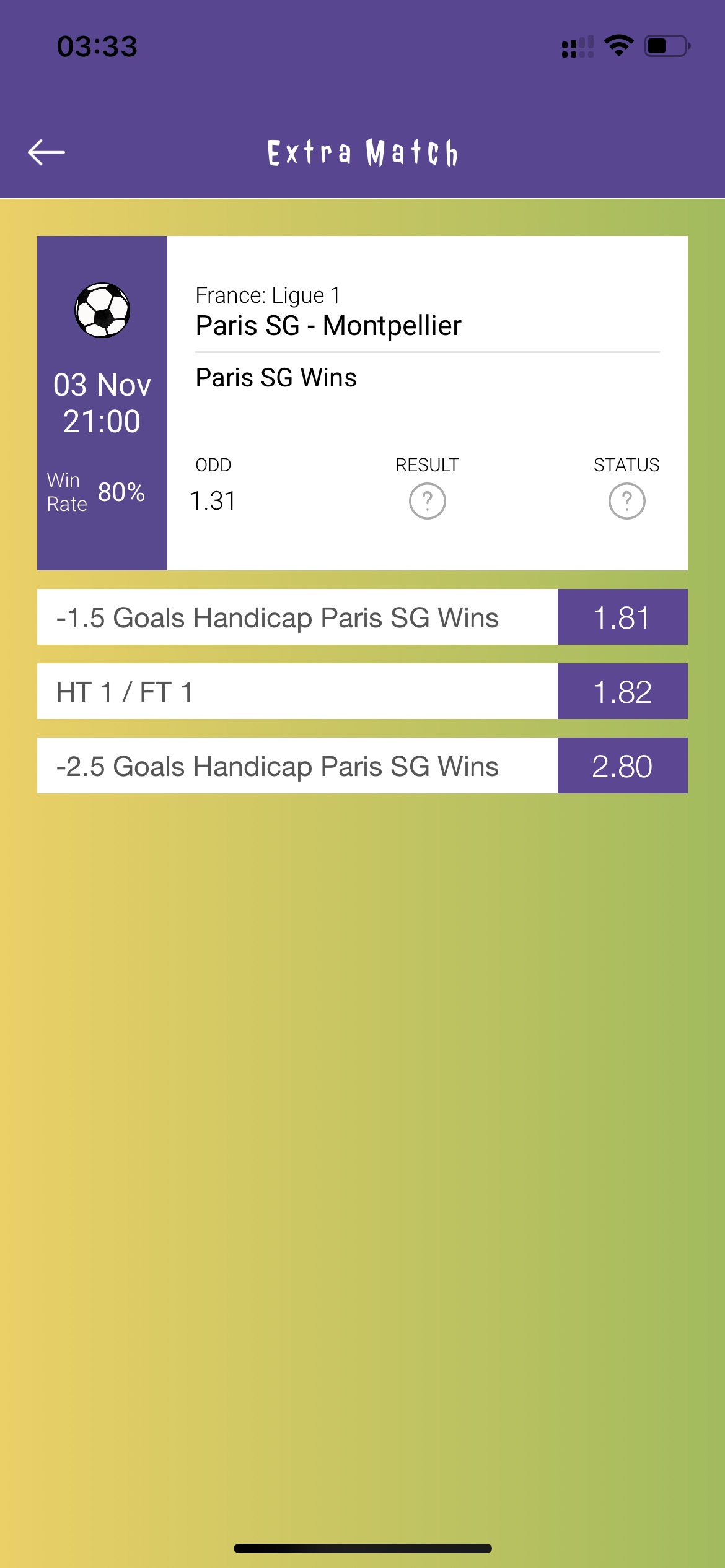 Bet on sports in advance or use express betting for upcoming games or matches. Don't miss new predictions thanks to the notifications feature that will alert you to new events in the app. Discuss predictions and bets with other users within the app.

You may also like: 12 Best Apps to Watch Sports Highlights (Android & iOS)
BasketBall Betting Tips Daily
This app provides daily predictions and tips for basketball matches. It is designed for fans of this sport who want to always be updated with the latest news for analytics and statistics for their upcoming bets.
Here you can learn daily basketball predictions from experienced professional analysts. After downloading, get access to selected predictions that are based on analyzing your team's previous games. The app provides daily forecast updates, so you will be able to bet on sports and win regularly.
There are detailed analytics about upcoming games, including information about the teams' form, lineups, previous meetings, and other factors that can affect the results of the match. This allows you to analyze your upcoming bet and assess all possible risks.
Set your bets on basketball matches inside the app. Here you will see the current odds and offers from various bookmaker platforms and be able to choose the most suitable option for yourself.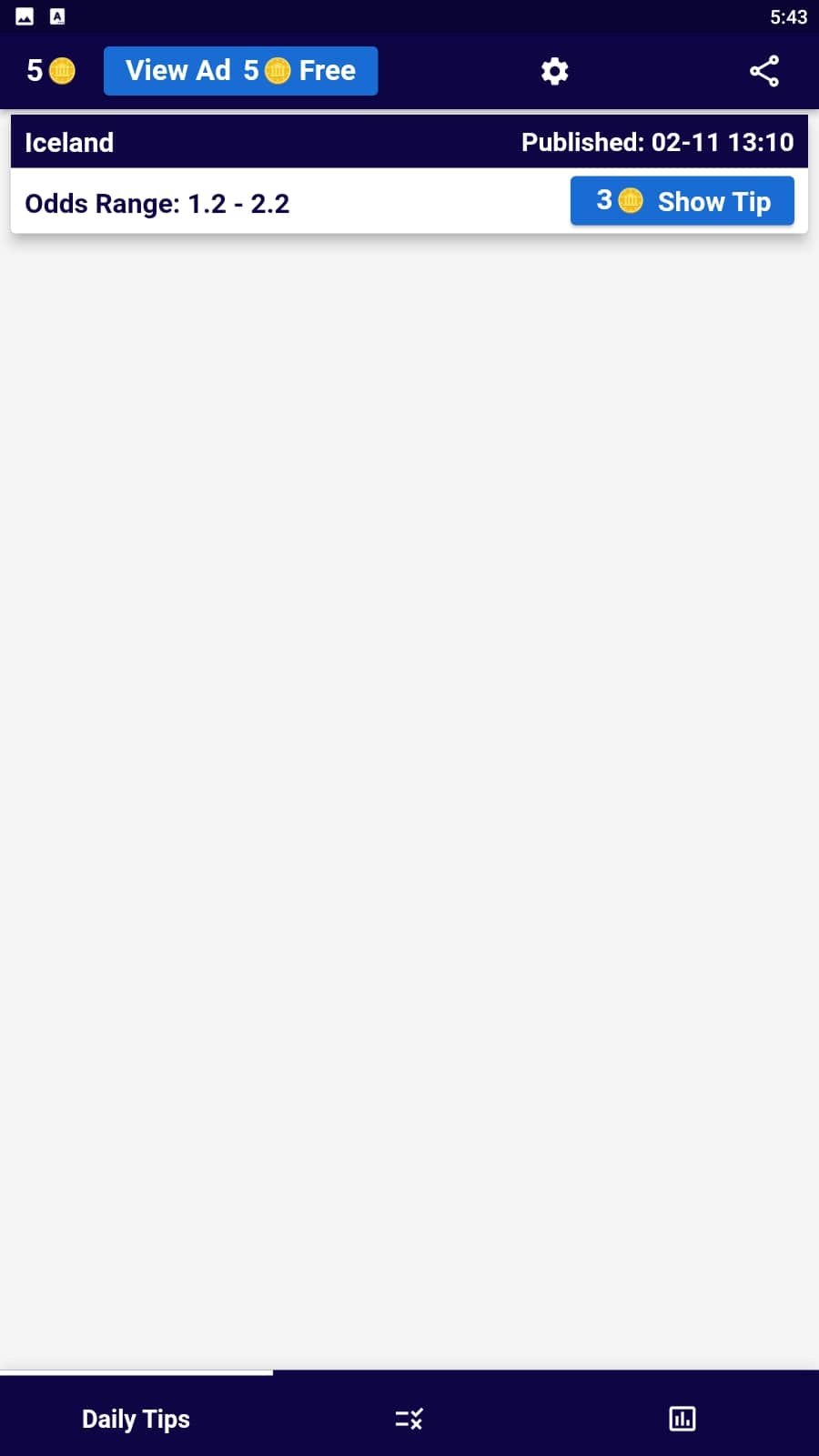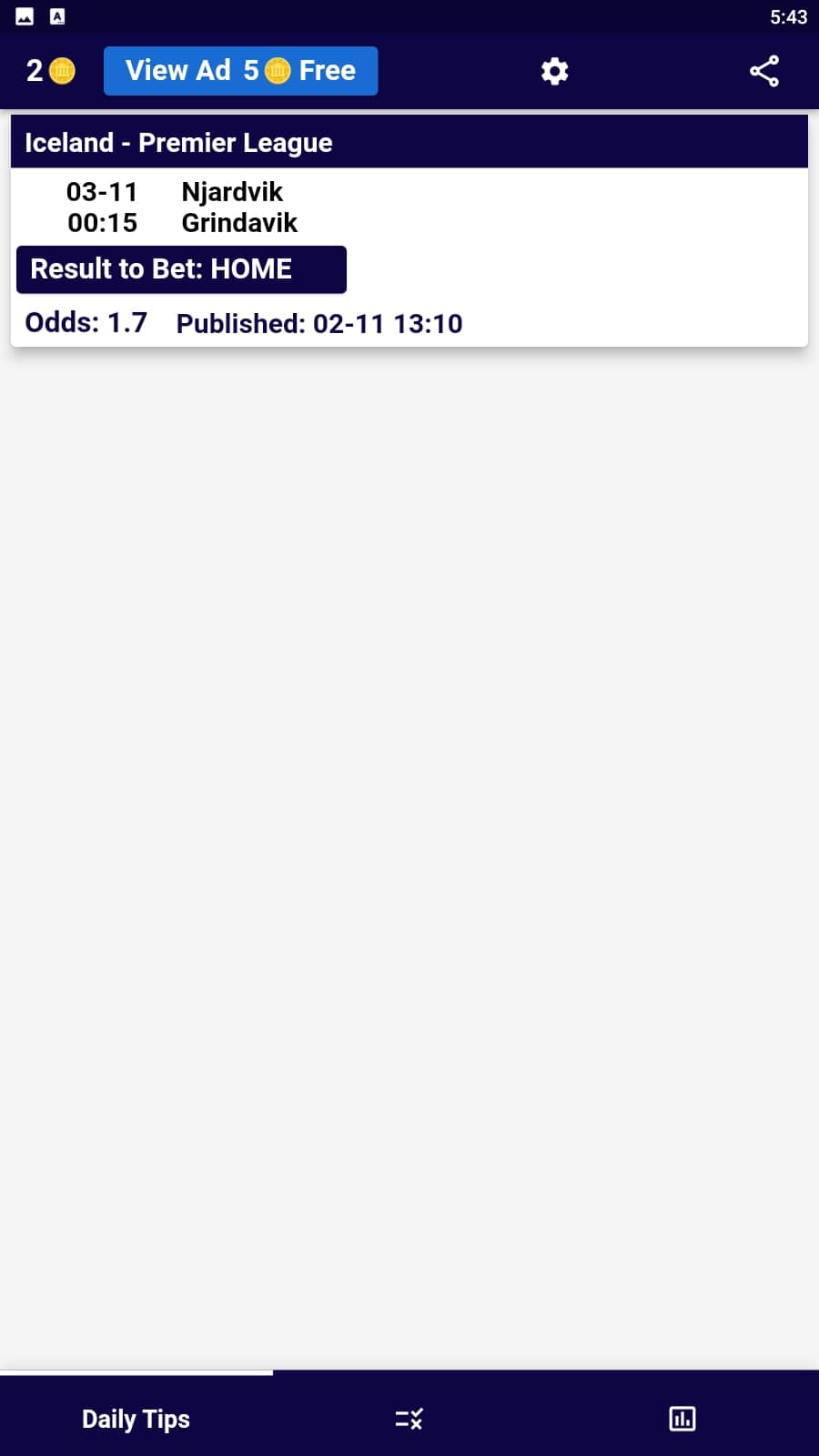 Bet on sports and track the result online. Read the latest news about basketball events.