Nobody will argue that a healthy lifestyle is harder to achieve than we imagine. Take indoor cycling for example. The first few days you feel excited, pumped up, and just keep going.
And when you go hiking or running sometimes you might face unwanted barriers on your way, such as barking dogs. Don't forget to download the anti-barking app to protect yourself.
But afterward, it becomes a boring process that repeats over and over again. Why is there no way to make it more fun? But there is! An app called Ambalco is a perfect solution to motivate and keep you interested in cycling.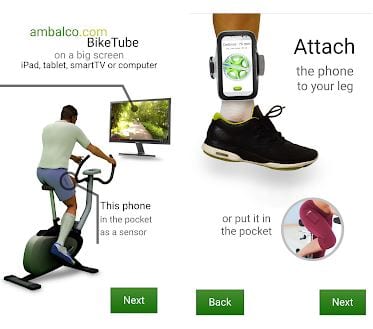 The app is pretty easy to use from the word go. After downloading it from the Store, open it, enter your desired nickname and that's it. By the way, the size of Ambalco is minimal, it will not overcrowd your phone storage.
Put any device like a tablet or a laptop on your cycling machine and open the main webpage of Ambalco.
Another thing you can do to find the best path for you to run is to get a land surveying app. It will definitely help.
There you can choose from thousands of gorgeous cycling videos of any length provided by the developers. Whether you want to cycle in NYC in the summer or participate in London Run it is all there. If you can't choose, select your favorite video from YouTube, anything you like, and go.
The main amazing feature of the app that makes it different from similar ones is this: the faster you cycle the faster the video plays. It keeps the adrenaline going and you will not want to quit. Ambalco is completely free and you don't have to spend any money on sensors as you do in like-wise apps. The phone itself serves as the sensor actually.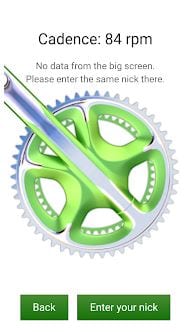 And if you don't know how to attach it to your leg place it in your sock. Yes, it will work too. The tech support is amazing. It is very responsive and efficient.
Plus, it's ok if one day you feel lazy and want to skip your workout. However, you can still fool everyone into thinking that you work out every single day using the fake GPS location apps.
You can either ask your question in the reviews under the app in the Store or send an email directly. They will answer any inquiry. We are in love with Ambalco. This app will keep you fit and motivated. For now, you won't have any excuse to give up on indoor cycling.